RECIPE: the breakfast potato.
If someone would have told me a month ago that I would (gladly) be having potatoes for breakfast, I would have called them crazy. Thanks to a week-long stay at VIVAMAYR, however, I now eat potatoes in all shapes, forms and sizes daily, sometimes even twice daily…
Fast forward a few weeks and I have actually come to love the idea of starting my day with a big potato. It took some time getting used to and a bit of practise and creativity, but the result is an amazing sweet potato breakfast that I enjoy every other morning. Admittedly, sweet potatoes are much easier to "dress up" as breakfast than regular potatoes. If you are ever stuck on the potato-diet, I can recommend regular potatoes with half an avocado and smoked salmon as a savory breakfast. Luckily, sweet potatoes are allowed on my "diet", so I will stick to those until the doctors tell me otherwise.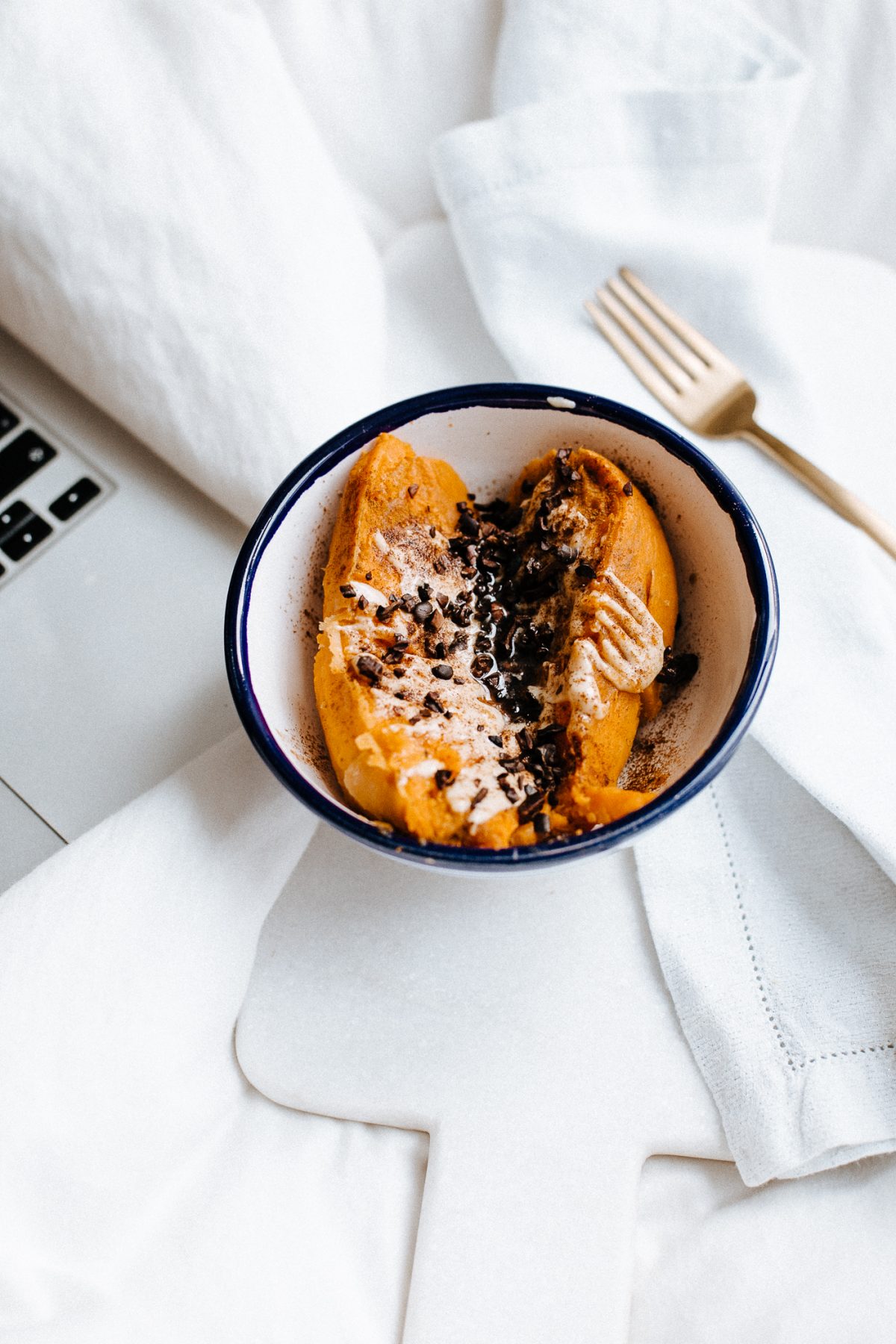 Currently, I wake up on my own between 6 and 7 am most days. Don't ask my why or how (I guess it may be the newfound energy thanks to the no-sugar-diet), but I love it. It gives me so much more time in the mornings that cooking a sweet potato for 30-40 minutes easily fits into my morning routine. Here is how I make my sweet potato breakfast.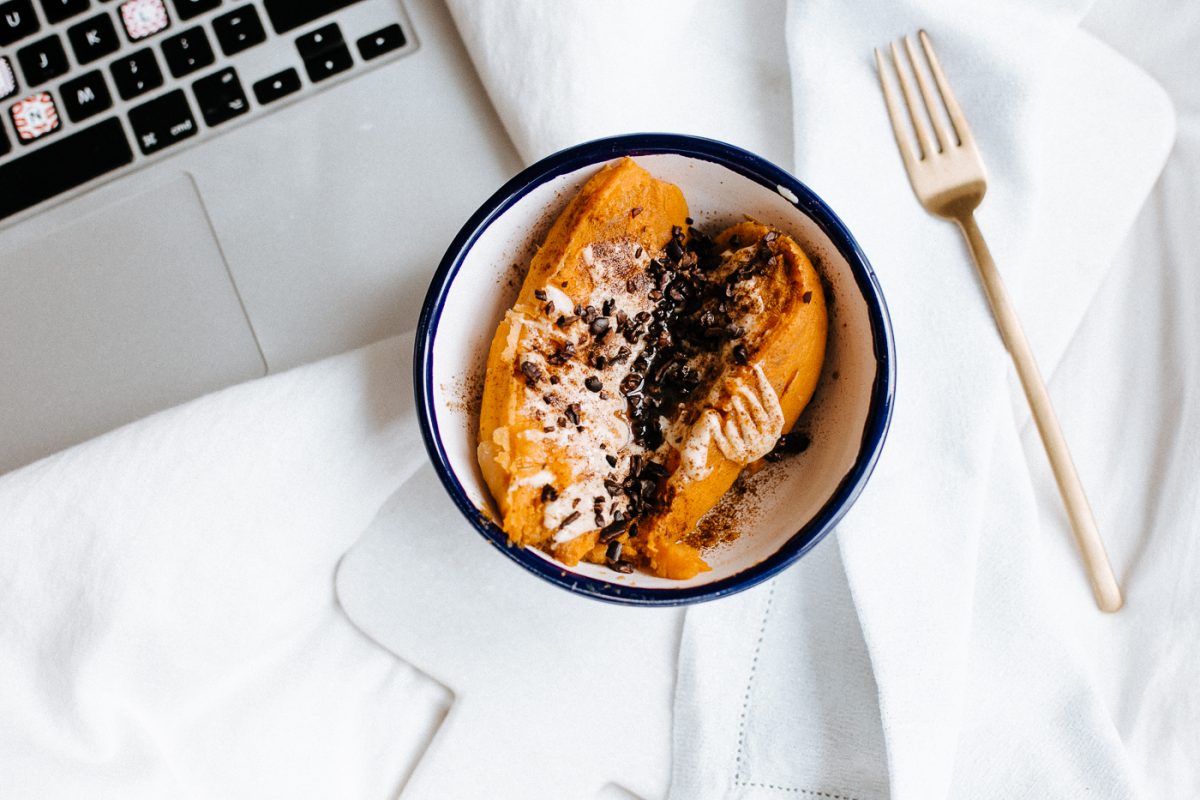 Recipe: Sweet Potato Breakfast
1 large sweet potato (ca. 250 gr)
1 tsp coconut oil
1 tbsp almond butter (optional)
ground cinnamon
1 tsp raw cacao nibs
1 tsp hemp seeds
The first thing I do after getting out of bed is bringing a medium pot with water to a boil. I add the sweet potato (complete with skin and everything) and go about getting ready. After a few minutes I usually reduce the boiling to a medium heat and let it cook for half an hour. For this breakfast recipe, the potato should be rather over-cooked than under-cooked.
After about 30-40 minutes, I give it a poke with a knife to see if it is done. When the inside is soft, I take the potato out of the water and cut it in half. The flesh of the potato should now more or less fall out of the skin.
Place the hot potato halves in a bowl and top with coconut oil, spread the almond butter on it and sprinkle with a pinch of cinnamon (or a ton of cinnamon if your name is Vicky). Then top it off with some cacao nibs and hemp seeds for a bit of crunch and additional healthy omega-3 fats in the hemp seeds. Bon appetit!