OUTFIT: in stripes, we stand by her side.
It is not every day that your best friend gets married. And when she does, chances are high you want to look your best when you stand by her side as she says "I do!".
In Europe, we usually don't have an entire array of bridesmaids but rather just a maid of honor and best man (= Trauzeugen – the witnesses to a marriage). In our case there are two maids of honor. And while all three of us (the bride first and foremost, of course) decided against identical bridesmaid dresses, we still wanted to match our dresses. But not in a classic way.
During our trip to LA in May (for a friend's wedding, funny enough), I spotted a blue & white striped wrap dress at Reformation and it was love at first sight. It slipped on like it was made for me and felt summery yet elegant enough for a wedding. I have never seen stripes in a bridal party but after a quick photo check with the bride I left the store with my dress for the civil wedding. The whole idea of the two of us wearing light blue and white stripes kind of happened on it's own when the other maid of honor decided to go with this beautiful one-shoulder dress by Self-Portrait (on sale). And it could not have  been more perfect. I absolutely love how the three dresses looked together and even the marriage registrar came up to us afterwards to compliment us on the idea.
After two months of patiently waiting in my closet the beautiful Reformation wrap dress finally had it's debute on Saturday and now I can't wait to wear it with sandals or slides for the rest of the Summer!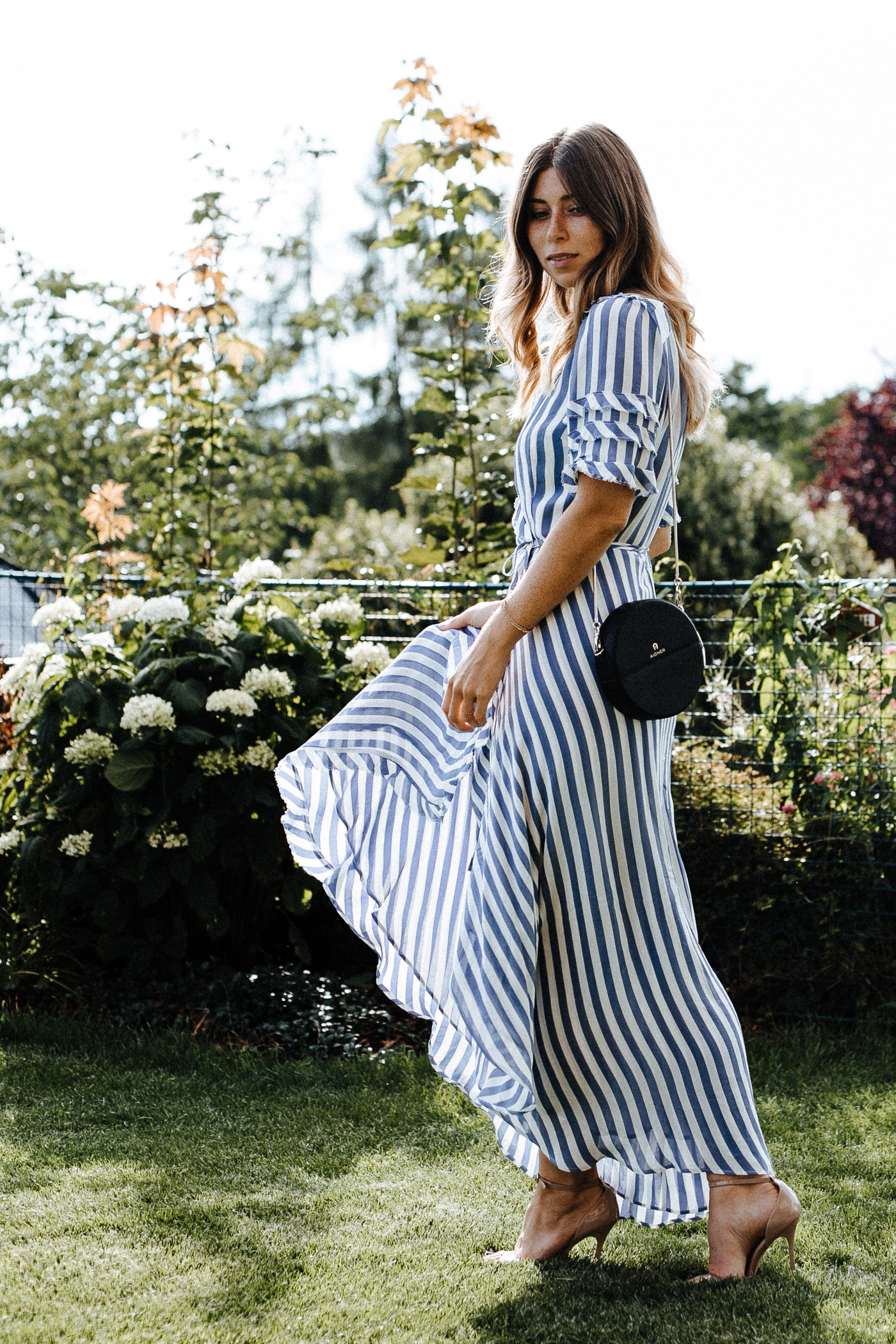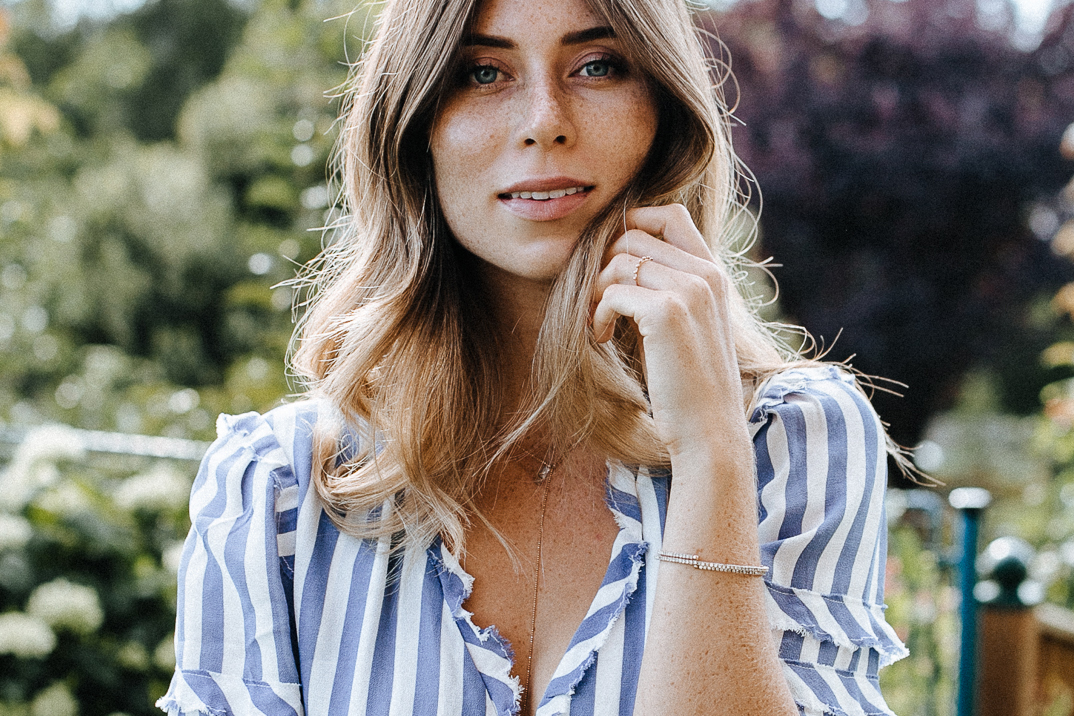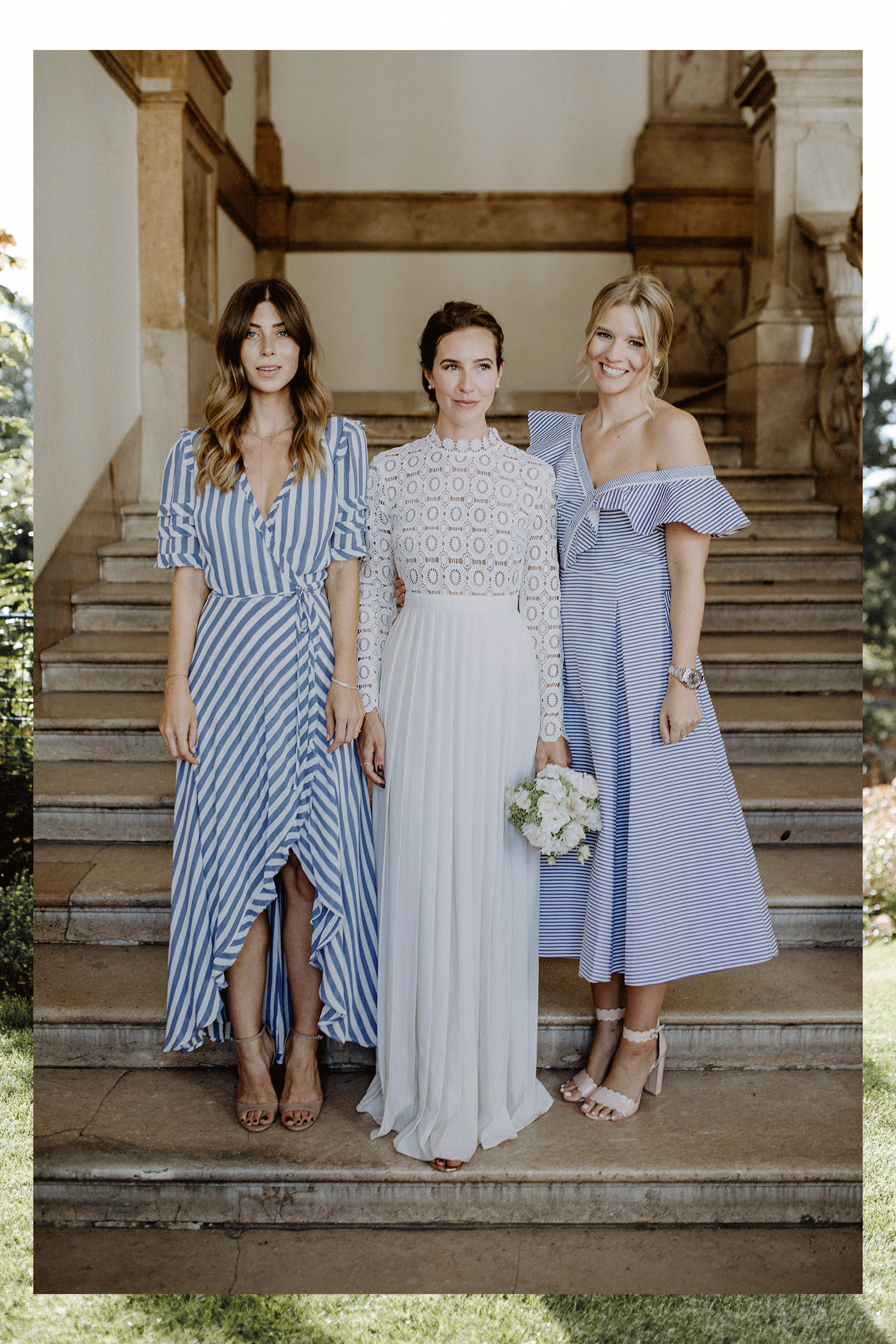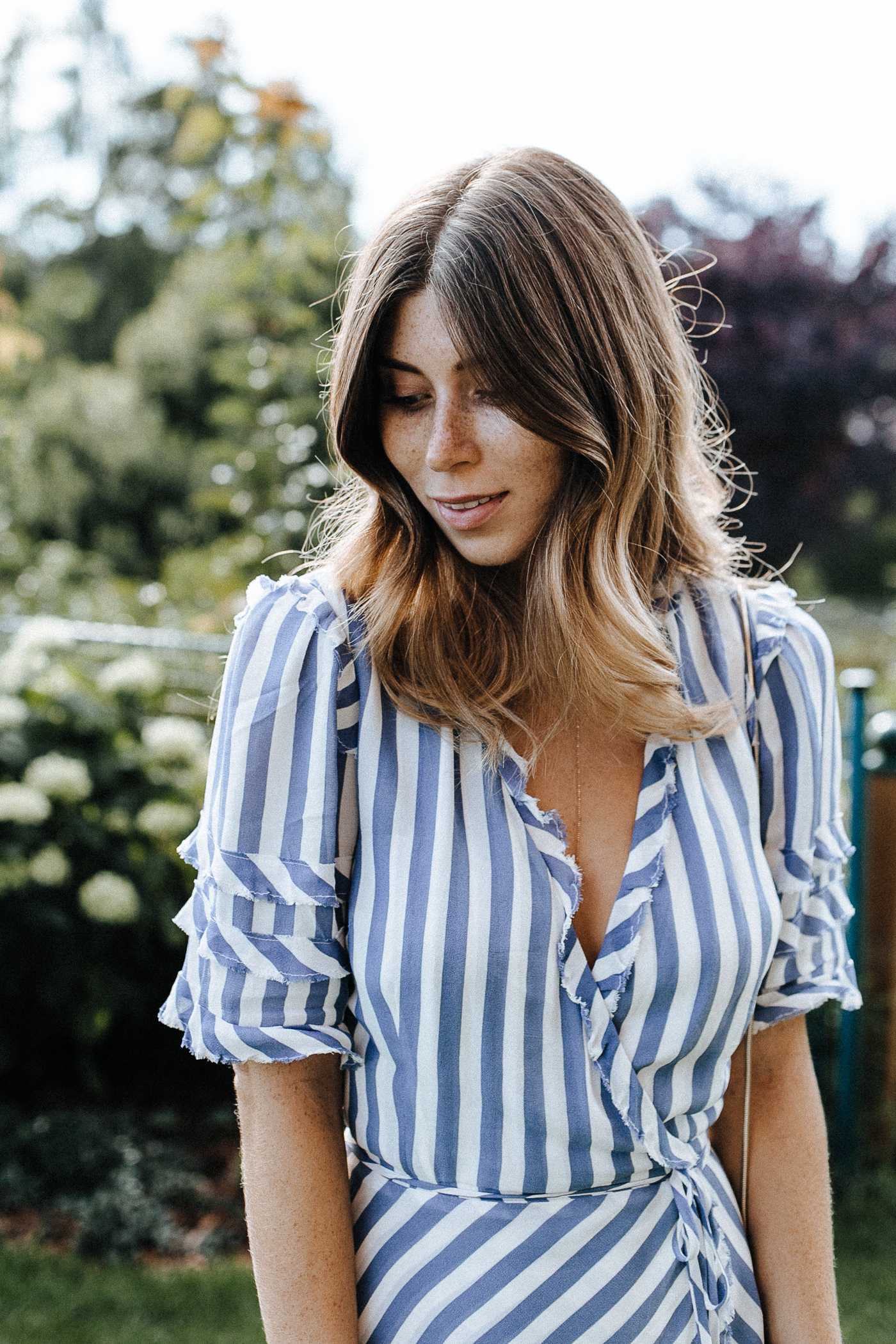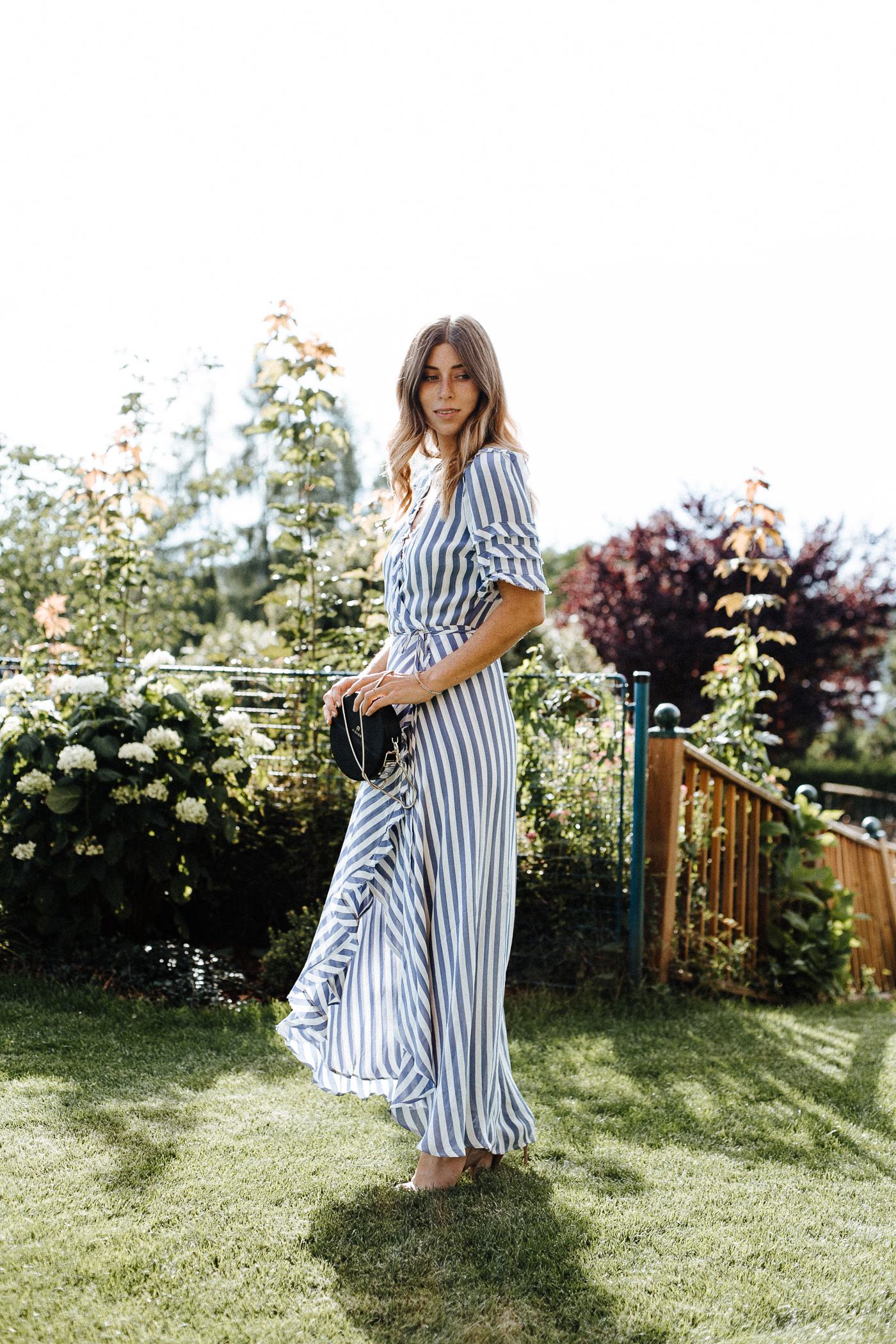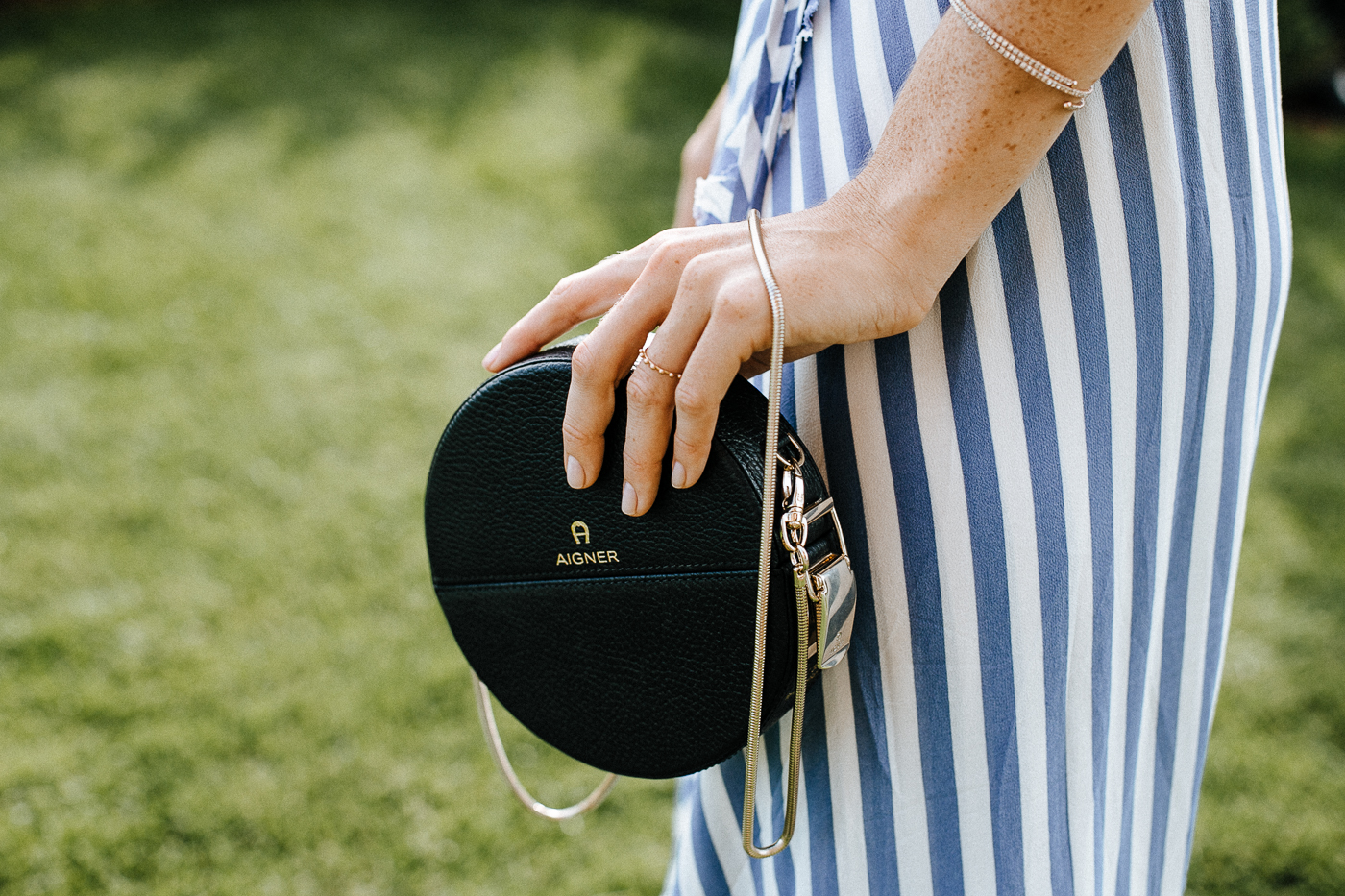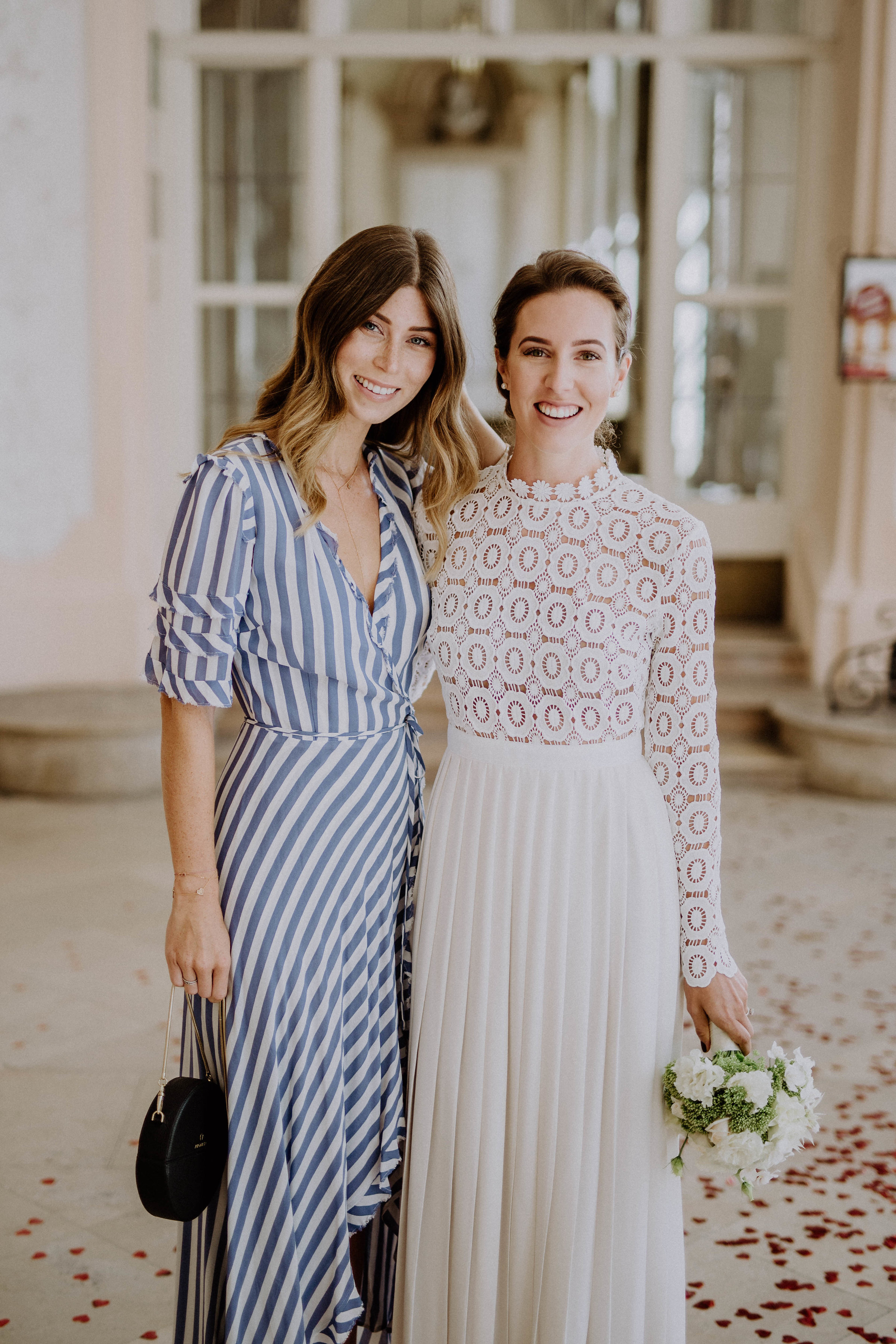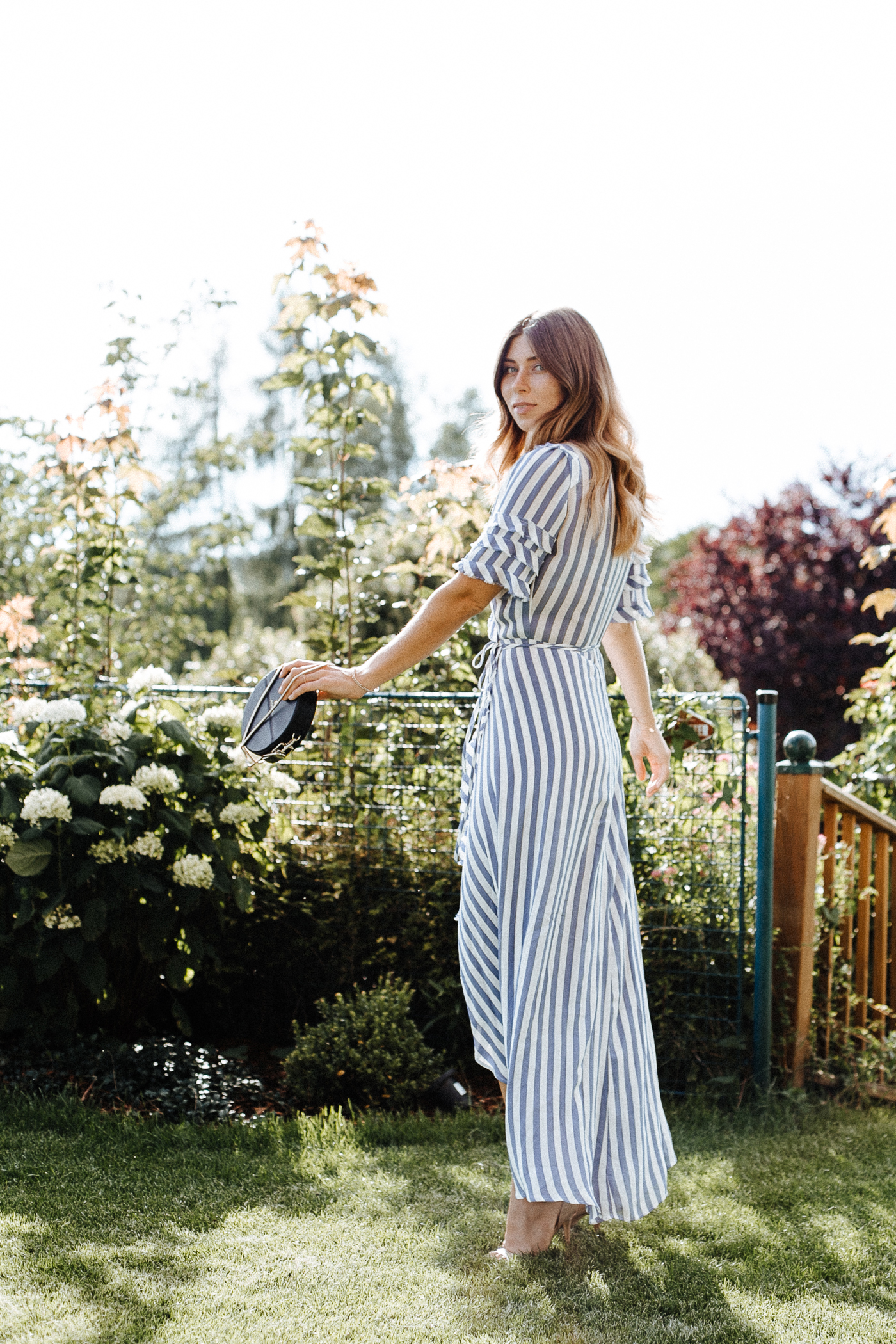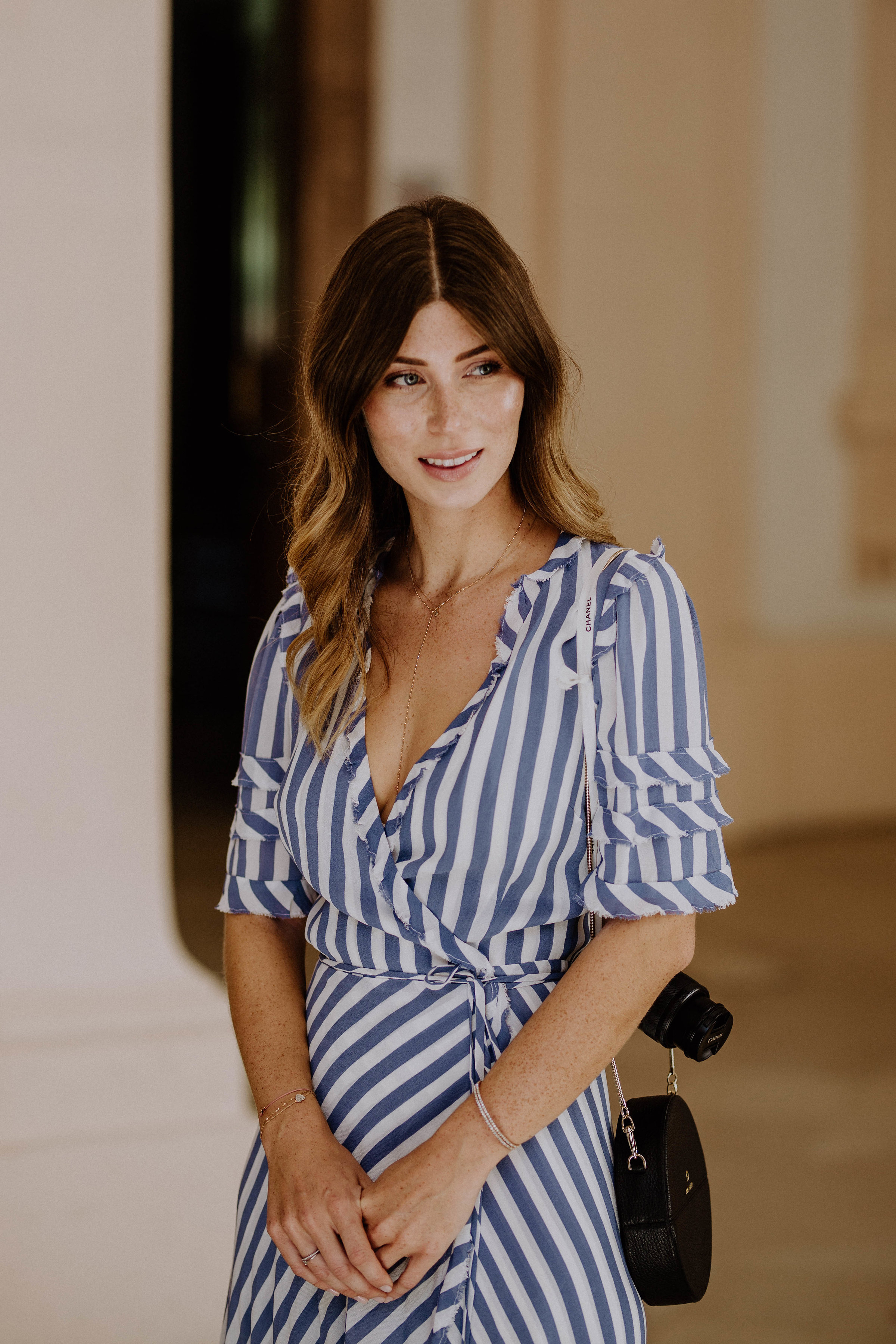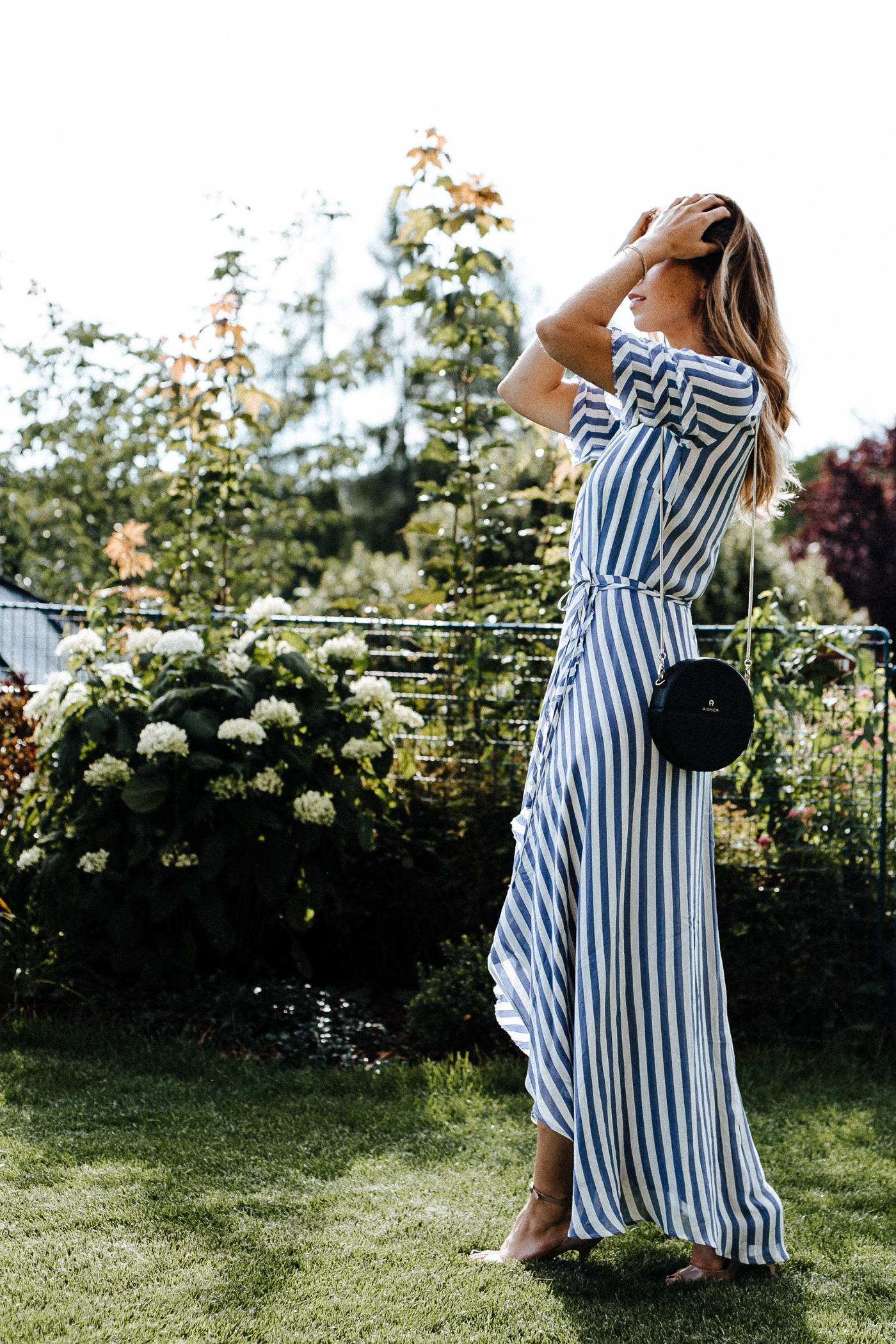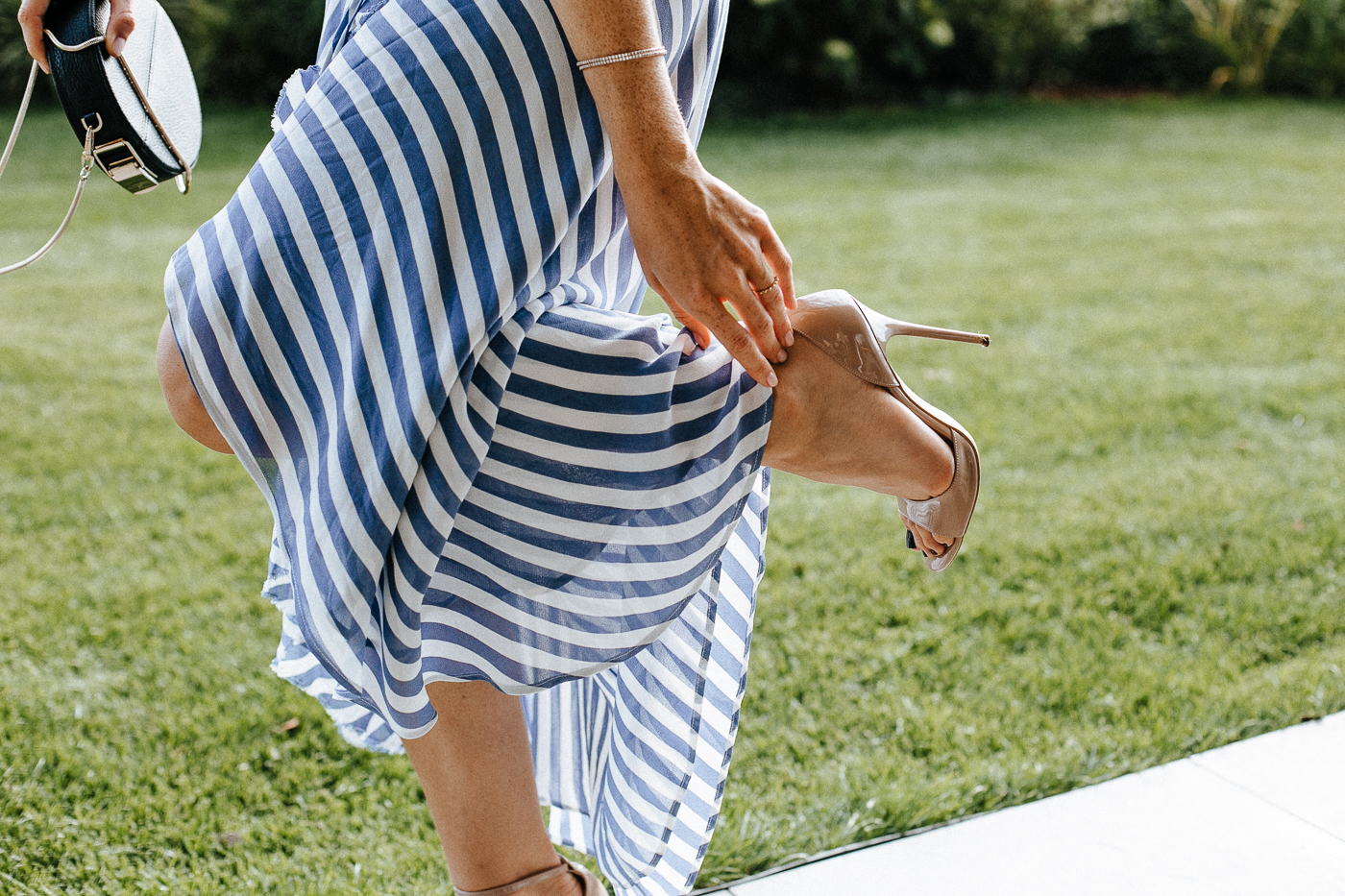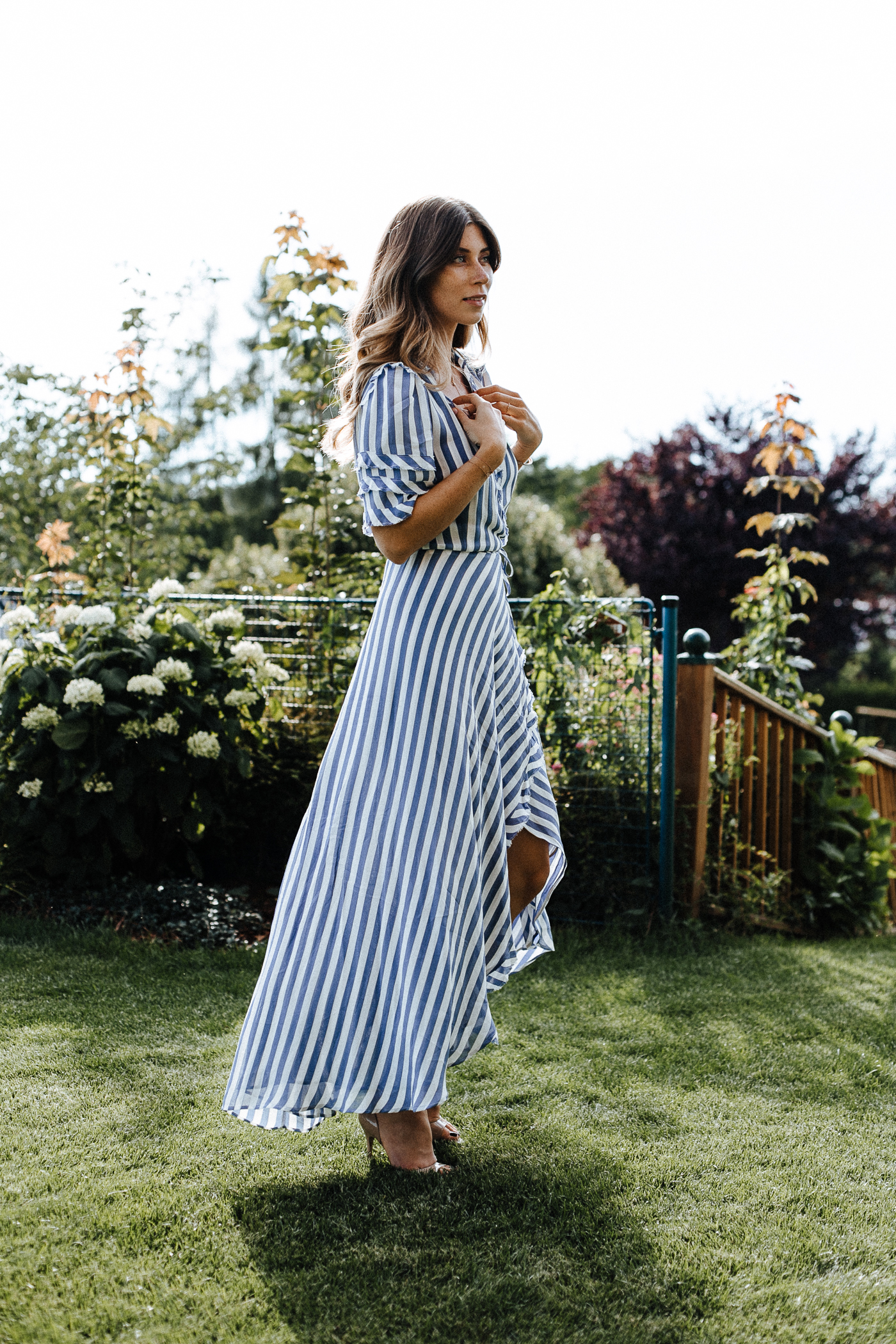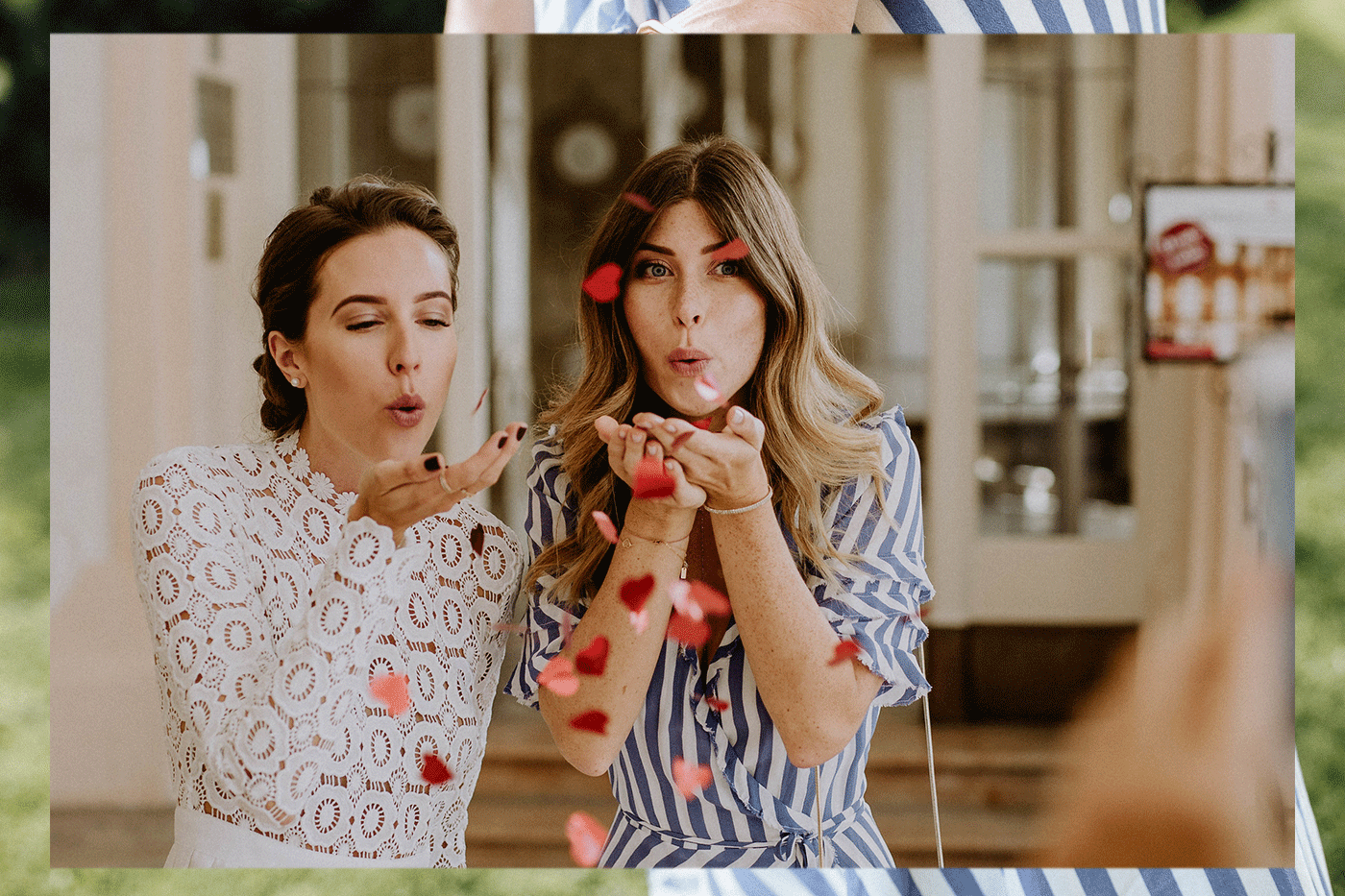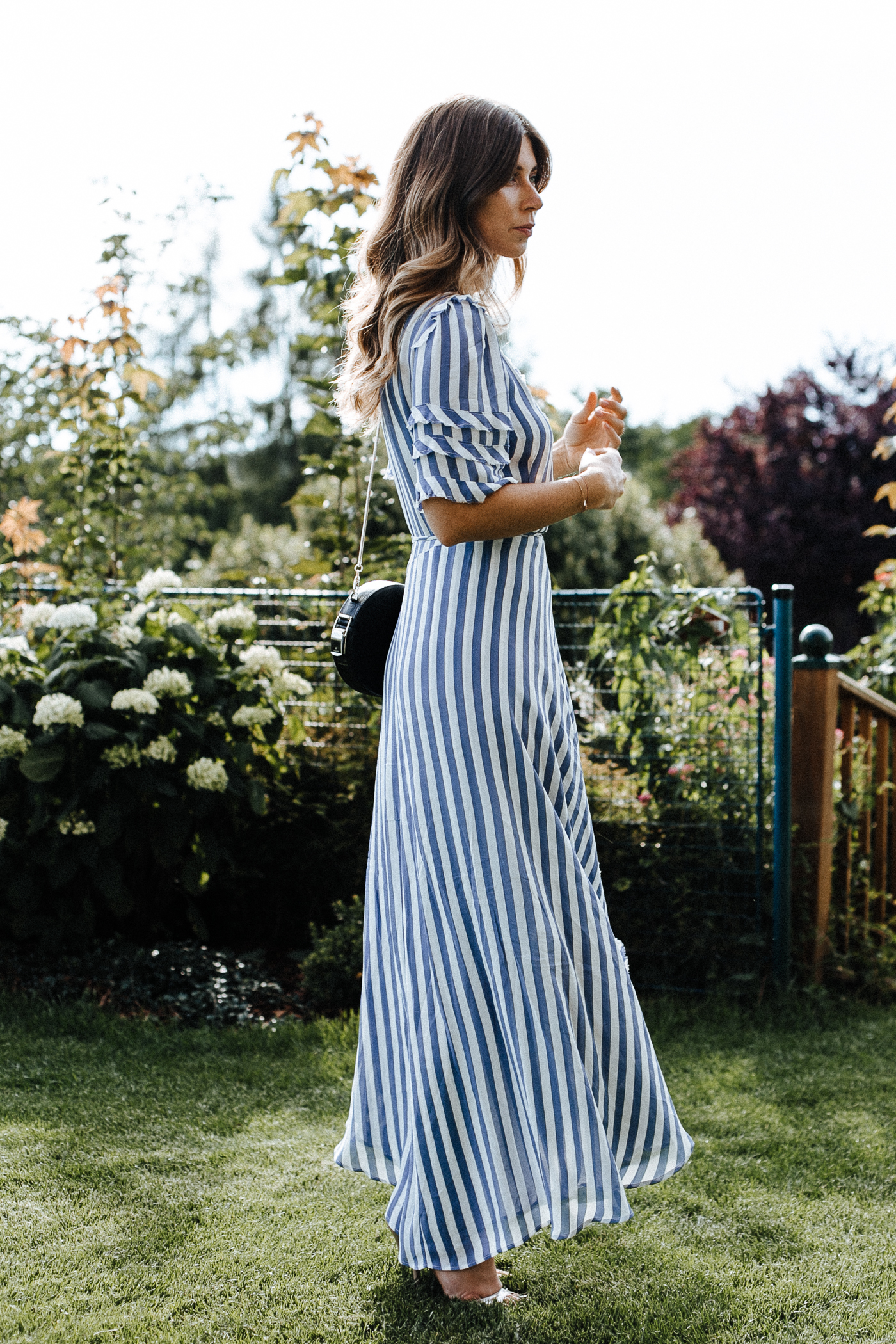 REFORMATION: dress // OFFICE: heels (old) // AIGNER: Tonda bag // ANNA I.J.: jewellery

*photos 3, 7, 9 & 13 by Patresinger Weddings