mules & final clearance
Without wanting to brag too much, I have to say that I am quite the expert when it comes to scoring the best. deals. ever. during the annual designer sales. Last night, I was telling my friends about my two best and most recent sale finds when they literally all chanted in union "But how do you do it? I never find anything!".
So, how to score the best designer sale finds? Here is how I go about my sale shopping: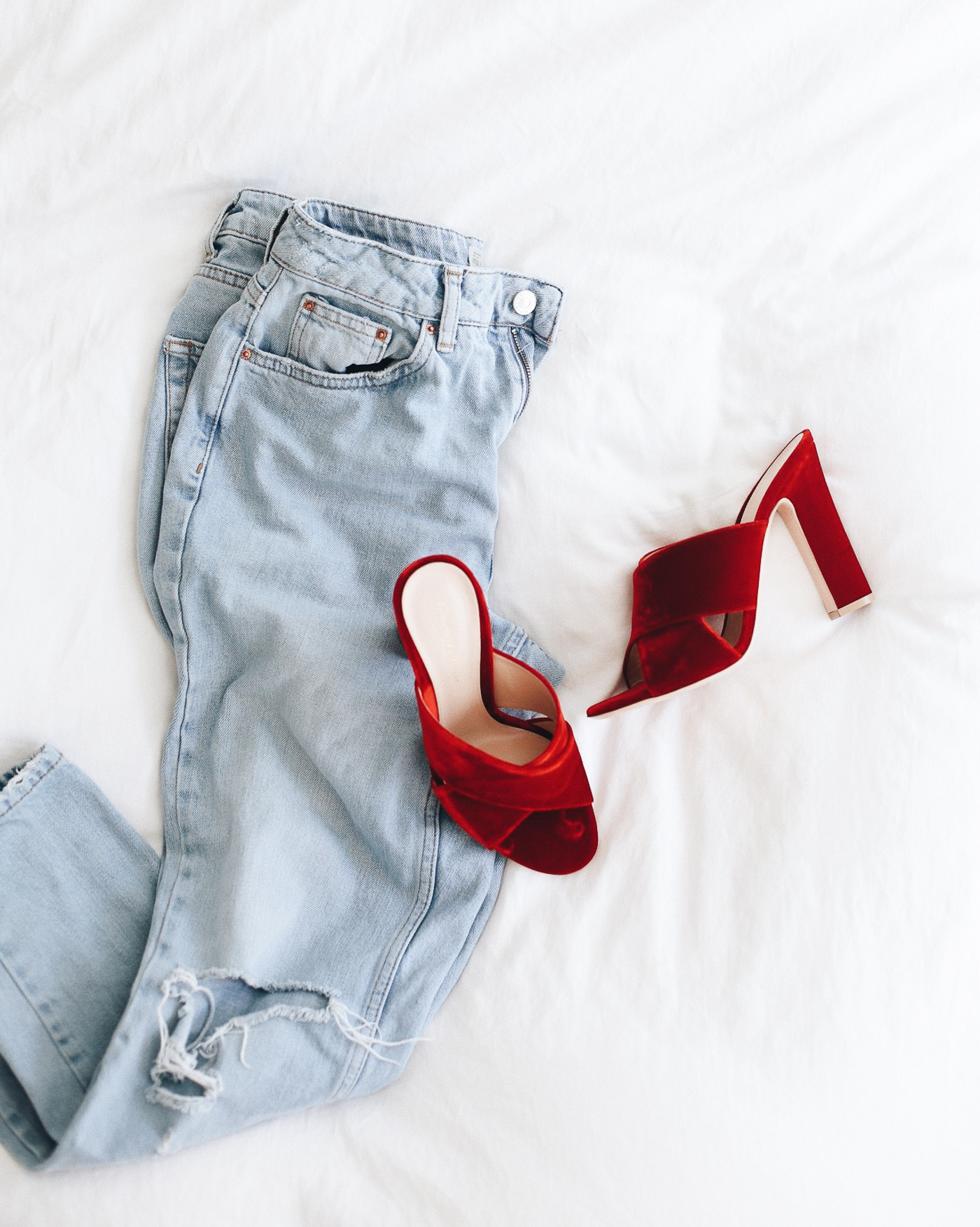 Be open minded. This is actually a concept that is contradicting with my usual style of shopping. I don't usually "just browse" but rather shop for things I want or need. Meaning, I go online to shop for something specific. However, during the sales, I do the opposite and look at anything from shoes to bags and clothes – just because.
Newsletters are your best friends. While I am not a big fan of a hundred daily newsletters filling up my inbox, I do make sure to subscribe and actually read the newsletters from my favorite designer online-shops during the sale period. This way you'll be the first to find out about further mark-downs or coupon codes such as free shipping or additional discounts. Also, a lot of the newsletters are personalized according to your shopping history and preferences on the site, meaning that the designers and products featured are some that will most likely fit your taste.
Browse constantly. For the past few weeks, I have been browsing the designer sales regularly. Not day and night, but at least once or twice per week. That way, you can get a good overview and products start to stick with you. If it catches your eye and you keep thinking about it, it may be a great time to invest.
If you want it, get it now. If you see something you absolutely love, purchase it right away. Things sell out fast during the sales and there is no point in waiting for the final mark-downs just to get an additional 20% off. Unless, of course, the piece is out of your budget otherwise.
Think investment. Don't buy things just because they are on sale. Just like all other designer pieces I purchase, I always make sure that they are timeless pieces that I will get a lot of wear out of. However, there is an exception to this rule. If it is a piece that you think will re-sell for the same price. Example? I have a black bag and don't necessarily need another one right now, but when I spotted a suede version of the black Valentino Panther Bag (new it-bag for this Fall, if you ask me) at -40% off plus an additional 20% off at check-out I simply went for it. As the end of the day the bag cost me less than half of the original price and I know that if I ever end up reselling it, chances are high I will get the same price for it that I paid.
Where to shop? My go-to destinations for online luxury shopping are Net-A-Porter (currently up to 70% off), mytheresa (up to 70% off plus free shipping on all orders), Farfetch which is great to find rare pieces in smaller boutiques around the world (more than 3.000 items at 70% off) and MATCHESFASHION (70% off + use code "EXTRA20" for 20% off at check-out).
By the way, the emerald & nude versions are still available…Now you are probably wondering what I scored during the designer sales this season! Aside from the black Valentino bag (more than 50% off) and crystal embellishes No°21 sandals (40% off), I also found a pair of red velvet mules by Gianvito Rossi (-40% + an additional 20% off at check-out) that instantly stole my heart
I have been looking for the perfect pair of mules since last year. I was never sure what exactly "perfect" would look like, I just knew I hadn't found the right pair yet. Which brings me back to my "be open minded" theory. Since I am now finally the proud owner of a beautiful pair of velvet mules, I wanted to share some of the other runners-up and best of the rest + final clearance with you today.
Must-Have of the Moment: Mules