embellished
I have always found myself drawn to things that sparkles. I am not sure if the lack of a Y-chromosome is to blame or if it is simply my personal taste, but anything embellished instantly catches my eye. And when we are talking embellishment, it is obvious that beads and crystals are part of the game. If it glitters, I want it!
Since the summer of 2016, the "VOGUE Salon" – an essential part of Berlin Fashion Week, showcasing and supporting promising designers – has been held in partnership with Swarovski. So far, more than 150 creative talents have enjoyed the support of the leading crystal jewellery manufacturer, including names like Alexander Wang, Kate and Laura Mulleavy of Rodarte and Christopher Kane.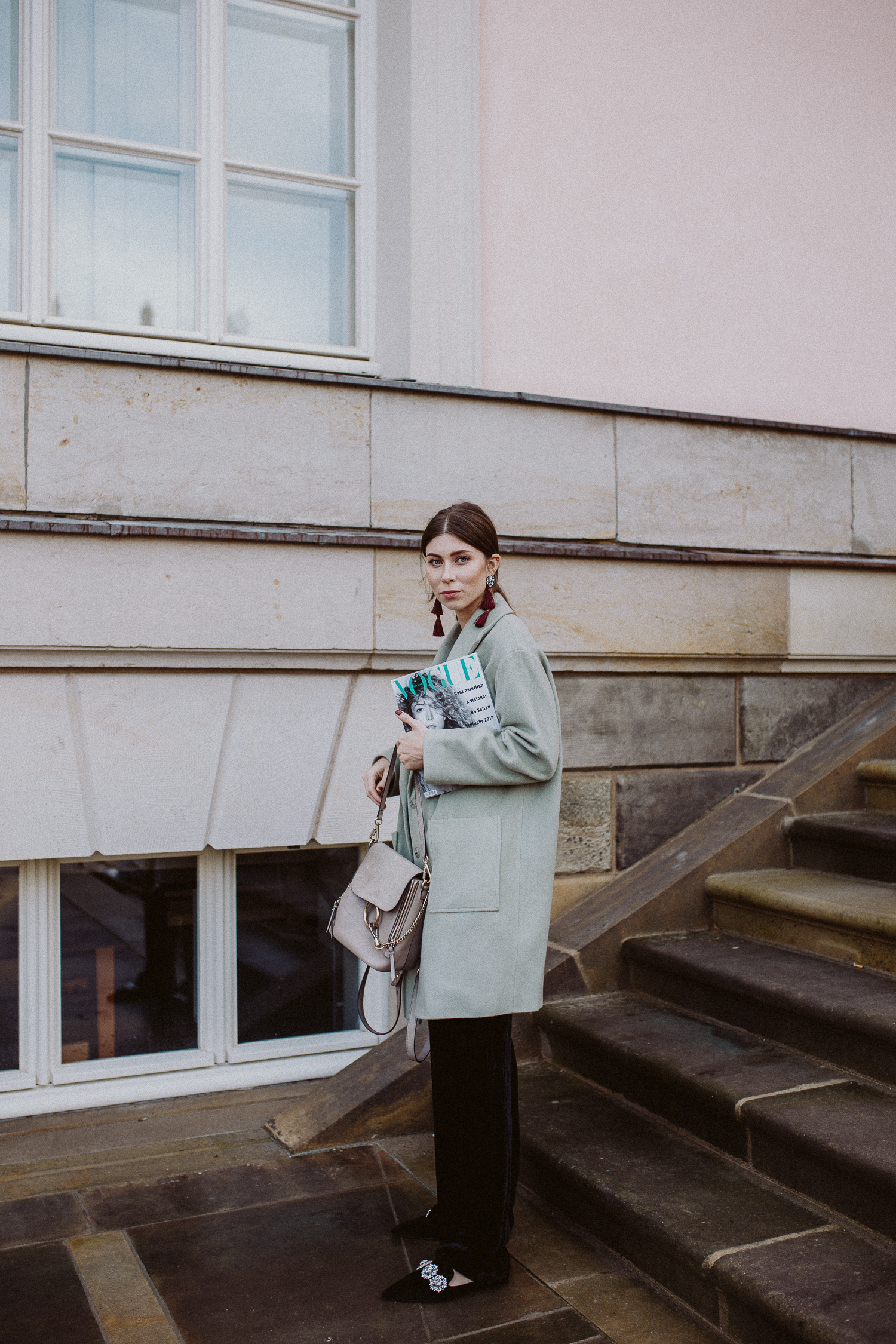 This year, the designers that worked with Swarovski crystals in their designs included I'VR Isabel Vollrath, William Fan who has been killing it in Berlin the past couple of seasons and Lou de Bétoly, whom I got to interview about her source of inspiration, what materials she loves most and the work with crystals from Swarovski.
Vogue Salon x Swarovski
Vicky: "What inspires your creative process?"
Lou de Bétoly: "The surprise! The unexpected beauty. Thinks that strike me because I did not expect them inspire me the most!"
Vicky: "What is your favorite material to work with?"
Lou de Bétoly: "What I love to do, is to create my own materials. So I am mixing techniques like beading, weaving, embroidering and knitting to create something special – the unexpected!"
Vicky: "What makes working with crystals from Swarovski so special?"
Lou de Bétoly: "I really love to work with Swarovski because it gives a special shine, it is super sparkling and I really love the combination with fabrics. You know how you move and it reflects. So beautiful!"
Naturally, my look for the afternoon at the VOGUE Salon with Swarovski was also inspired by all things embellished. That is why I decided to ignore the current season in Berlin (aka Winter) and wore my new velvet slides with crystals to go with wide-legged velvet pants and statement earrings.
Outfit details: Marc Cain velvet pants, Lala Berlin coat, Reformation shirt, Mango crystal embellished slides & earrings, Chloé Faye backpack.
*in friendly collaboration with Swarovski