shalom Tel Aviv.
This week, it has been a bit quite here on the blog. I've been in Israel since Tuesday morning and as much as I love to travel, it also means that I have hardly any time at the laptop. Tel Aviv has been so impressive and I adore the way the city feels. The people are incredibly friendly and welcoming, the food is delicious (so fresh!!) and the city vibrant and alive.
We are here as guests of the Ministry of Tourism, and obviously they want us to see and experience as much as possible. That means being out and about for 12 to 14 hours nonstop – in other words: no time to blog. But don't be fooled, I have about 500 photos just waiting to be edited and can't wait to tell you all about our trip next week. Until then, I have a first look for you guys that we shot before dinner in Jaffa (old town) last night.
While I wore my MLM Label off shoulder top with a long-sleeved blouse underneath during Winter, I finally got to wear it by itself last night. The weather has been so perfect for sightseeing. Warm and sunny during the day but not too hot. At night, jeans and a light jacket are the way to go because it cooles down once the sun sets, which makes for a great excuse to order fresh nana mint tea after dinner!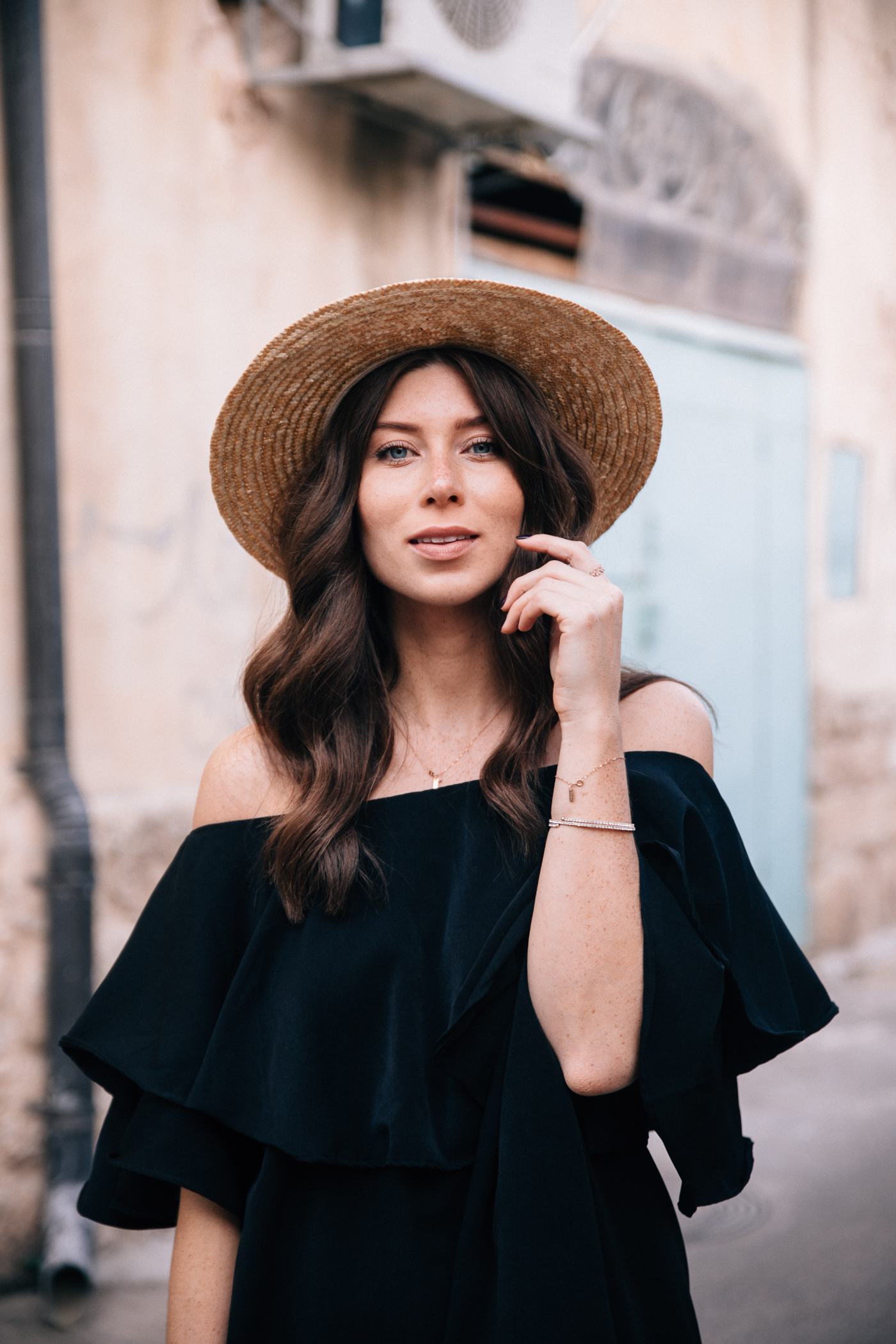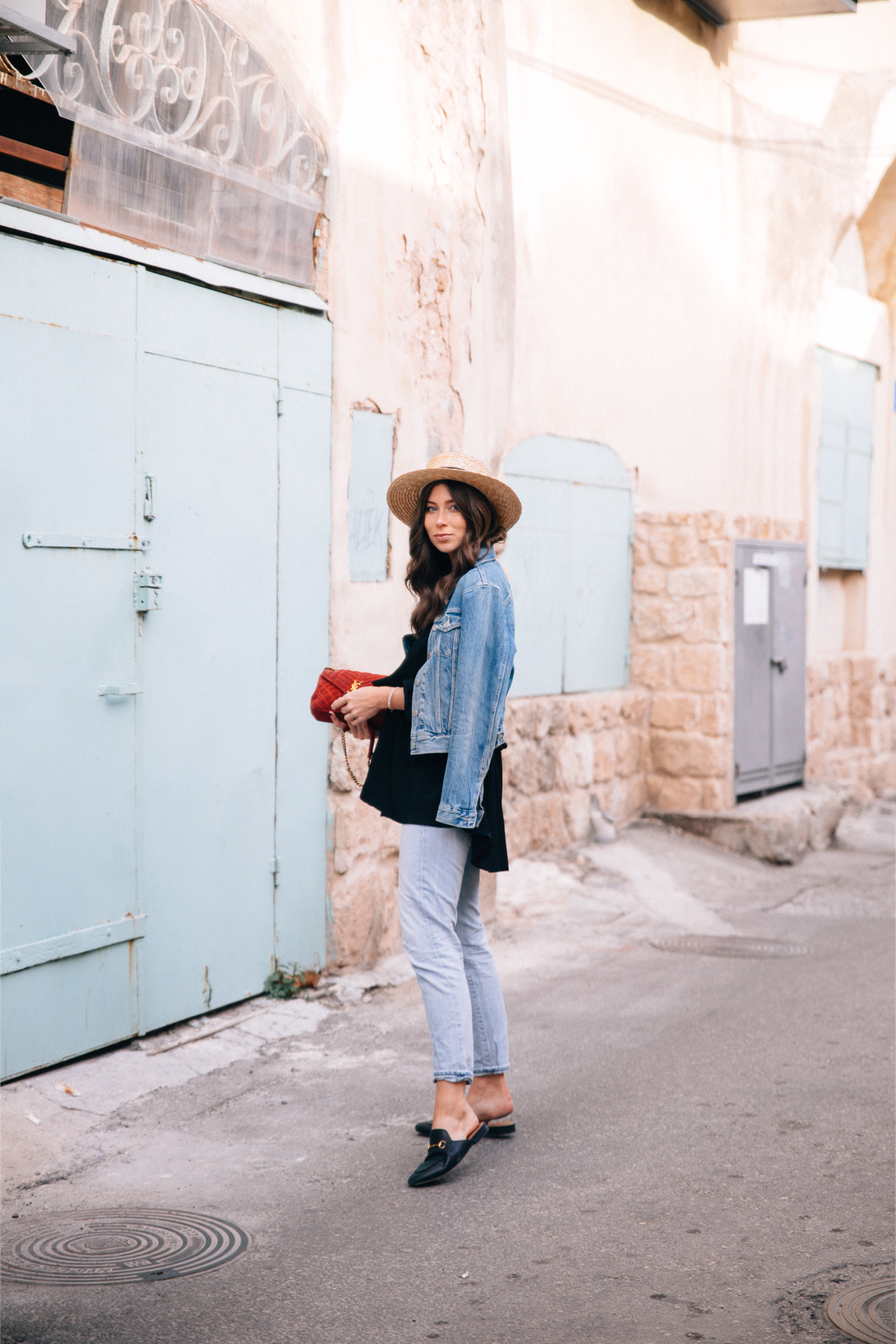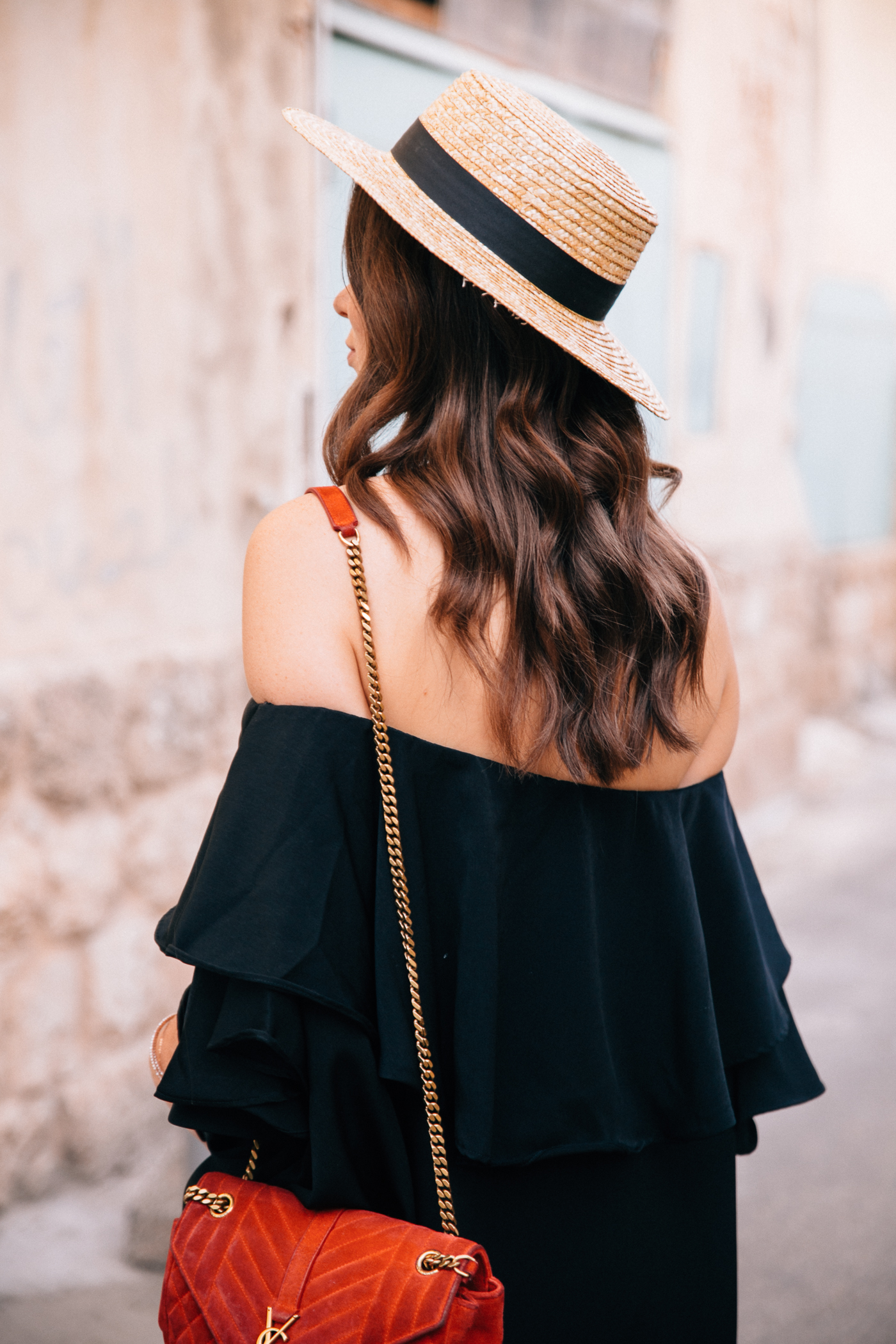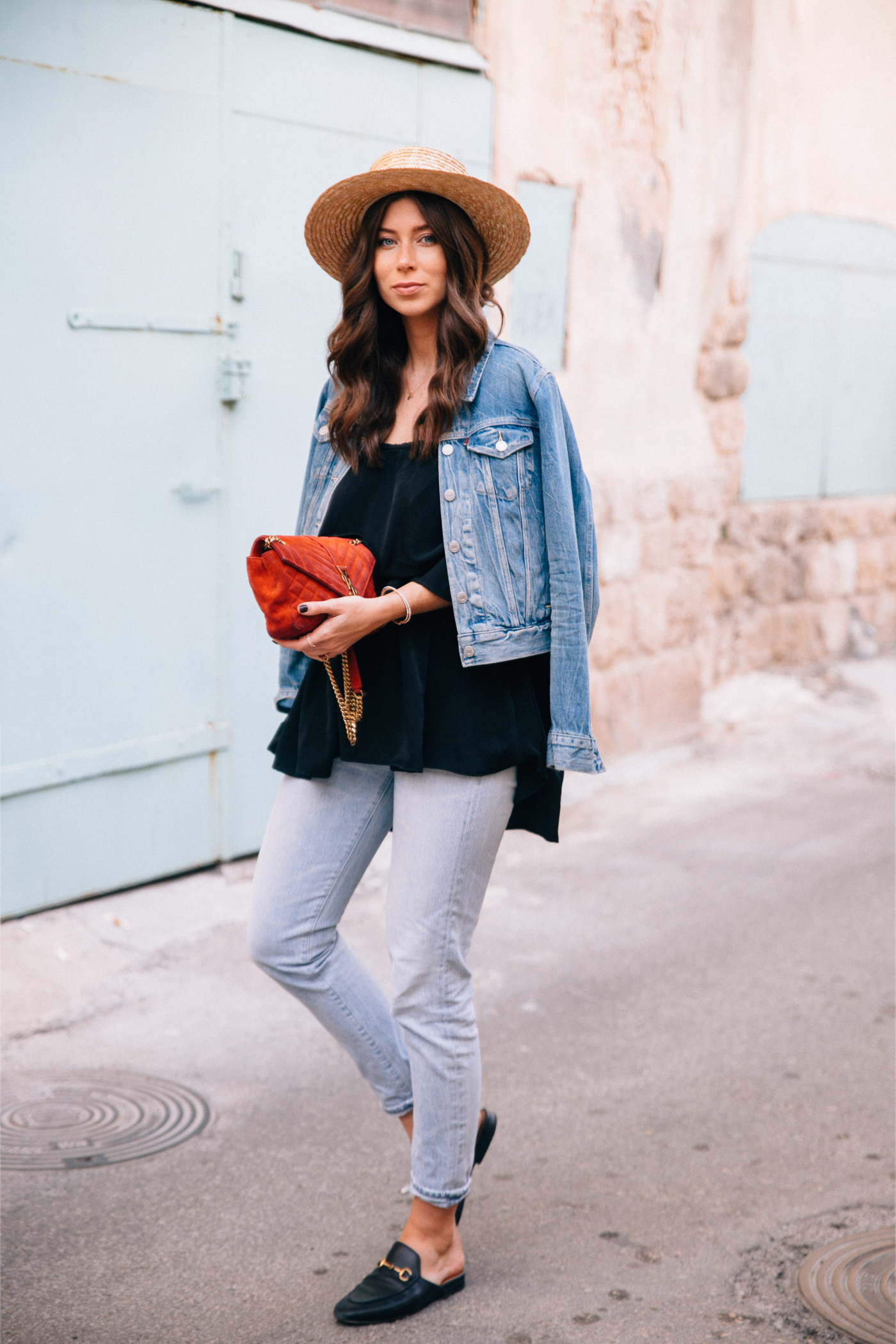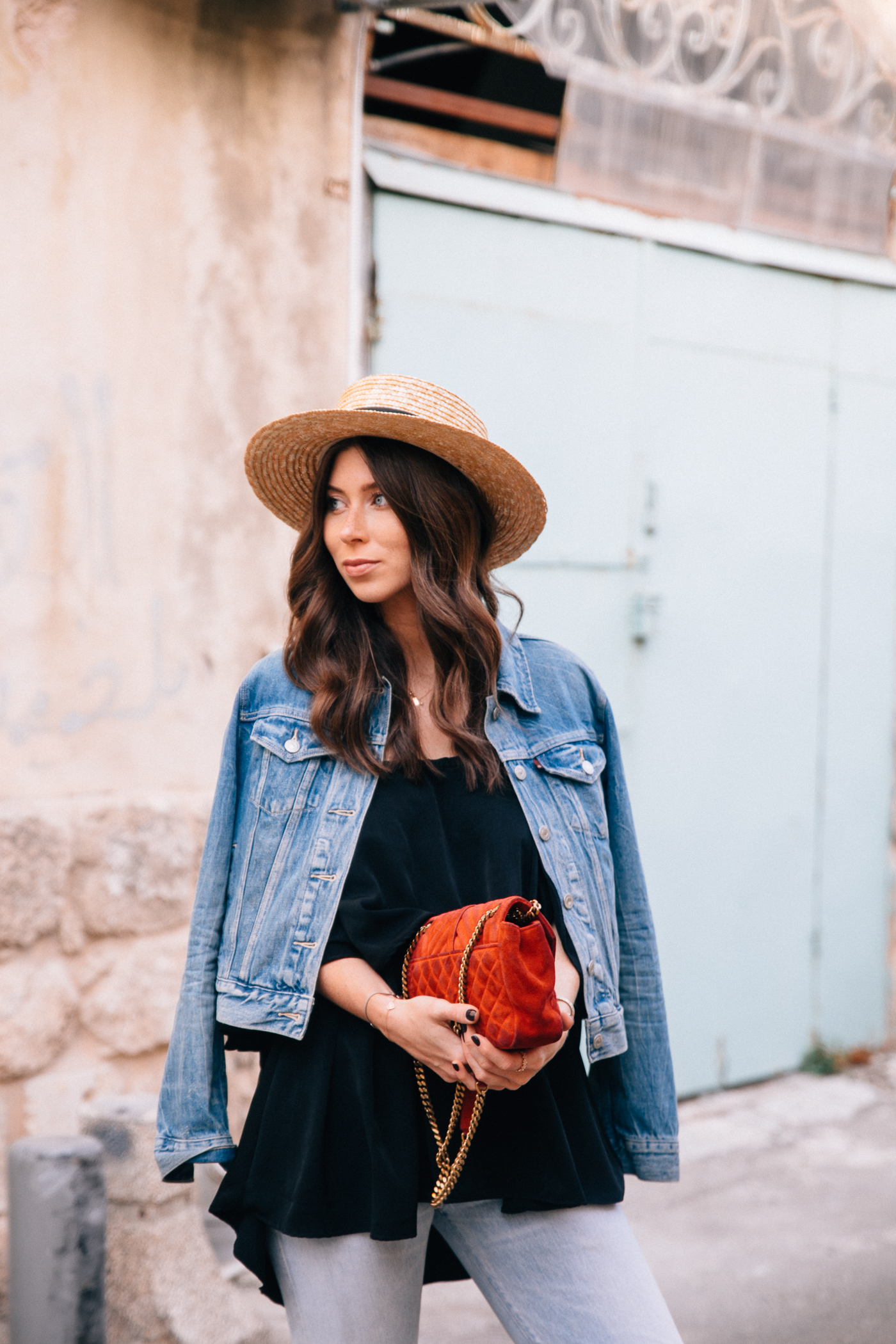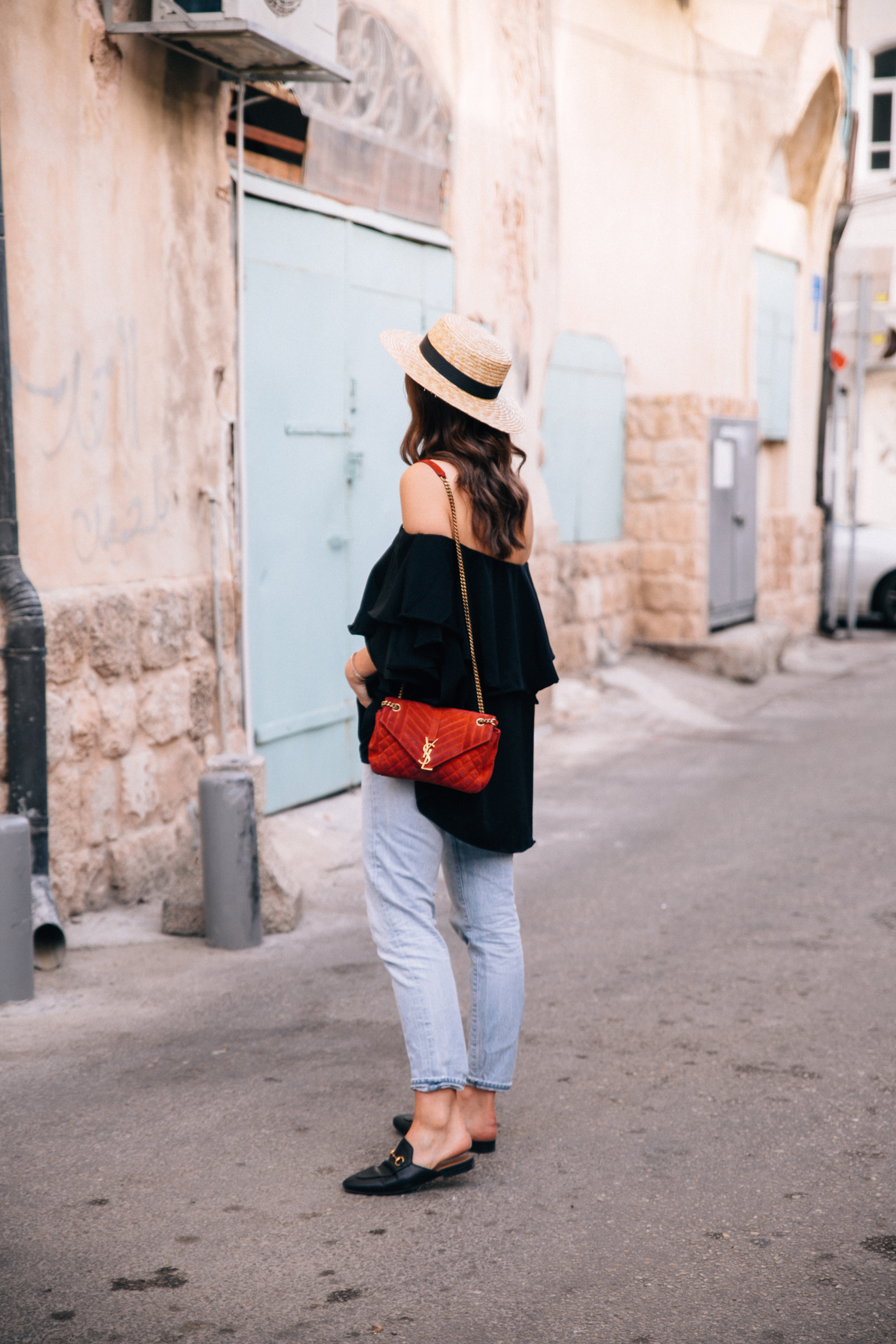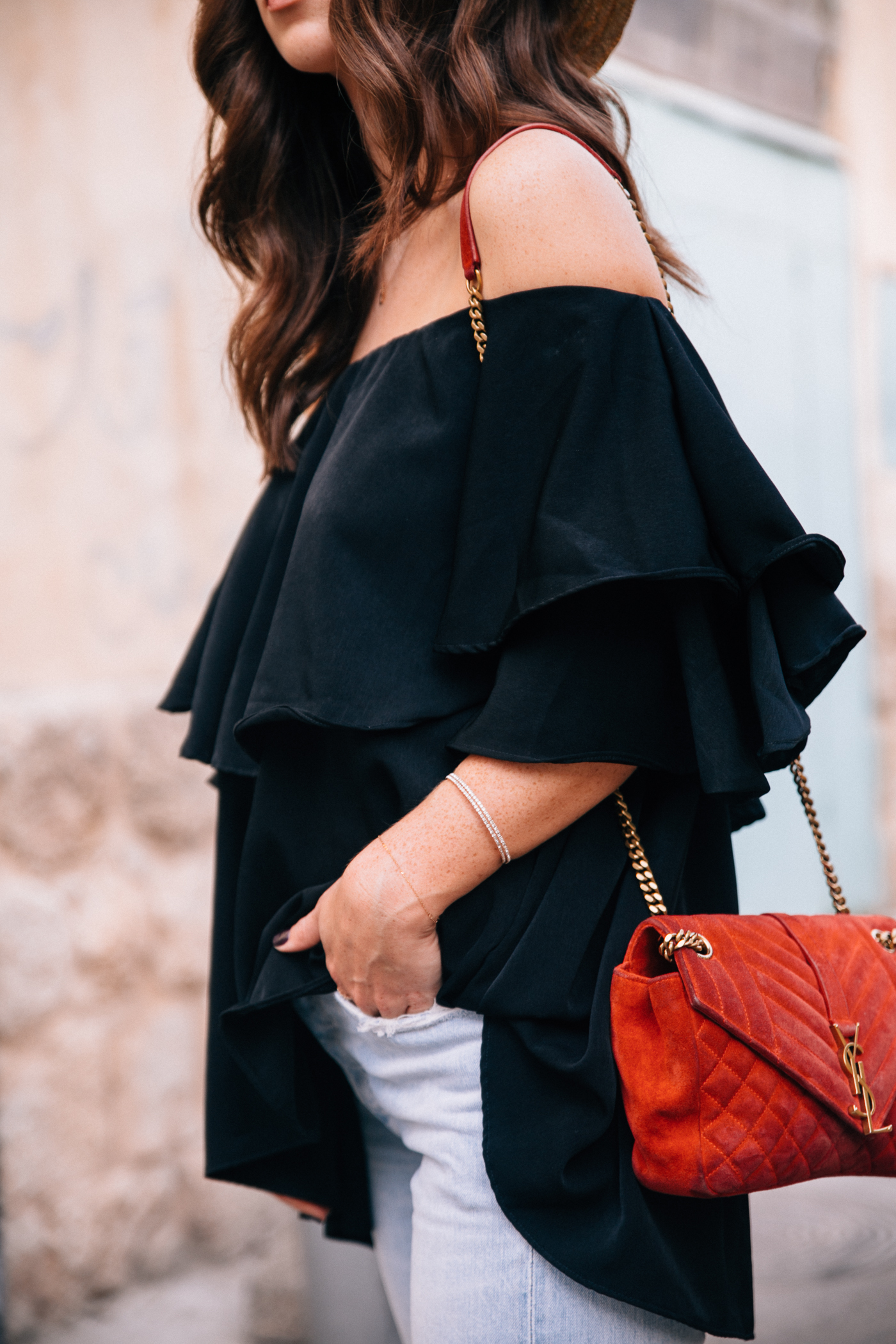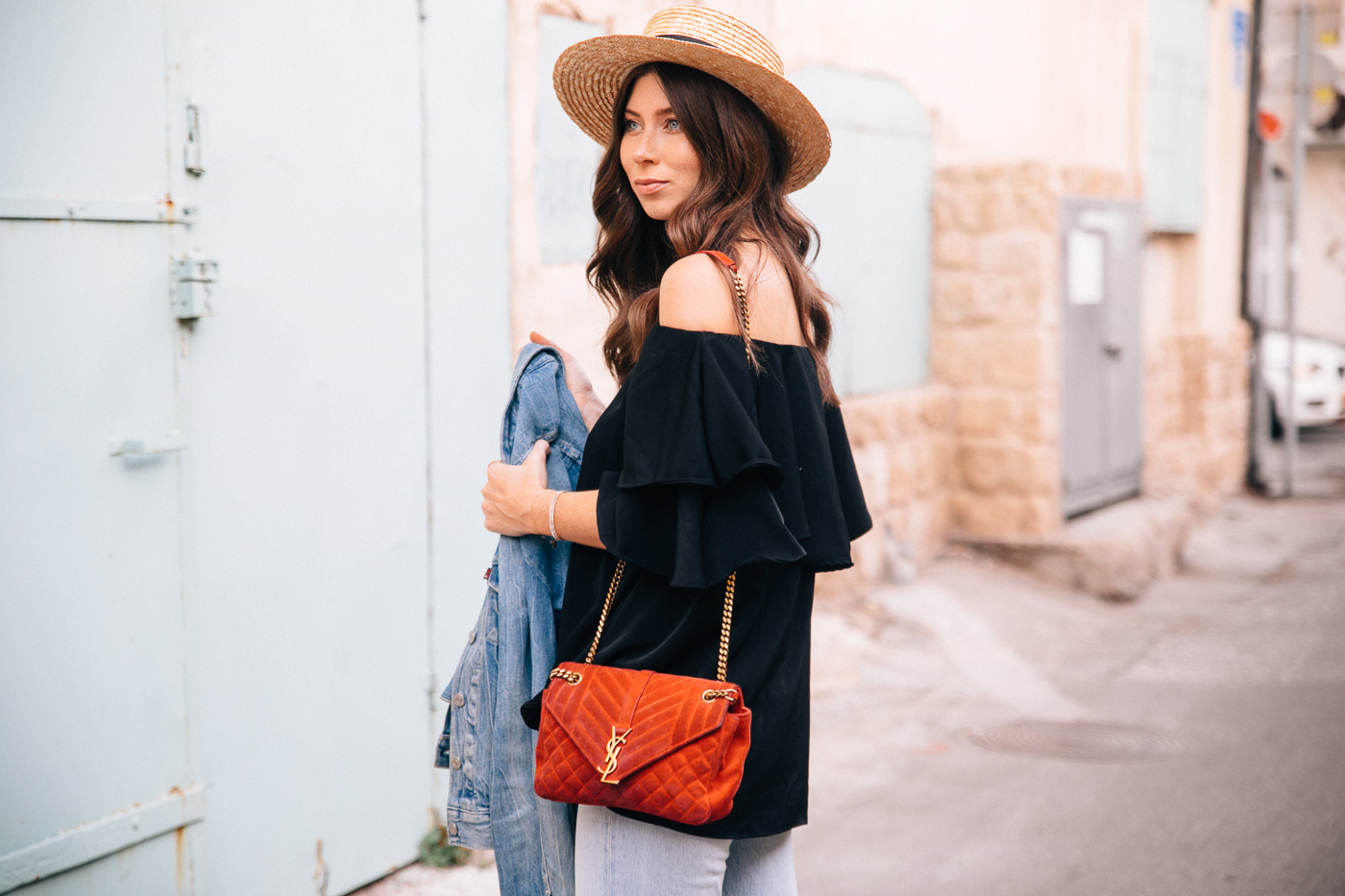 MLM Label: off shoulder top // CITIZENS OF HUMANITY: jeans // LEVI'S: denim jacket // GUCCI: shoes // SAINT LAURENT: bag // LACK OF COLOR: hat (similar)