unu, due, tre
Riding scooters has a very Italian vibe to me. In my head, I always have this image of hopping onto the back of a scooter to grab some gelato. Probably super cliché, I know, but also kind of romantic, no?
Ever since my best friend got a Vespa last year, I have been contemplating with the same idea. It is such an easy and uncomplicated way to get around town. You can always find parking (which is free for scooters and motorcycles in Vienna, and most other cities, I guess) and sneak through traffic where a car usually wouldn't fit. Of course, Winter is not the most suitable season to drive on two wheels in Vienna, but luckily that only takes up a few weeks out of the year.
Long story short: I have been wanting to test-drive a scooter for a long time now to see if it would be something I like. When I was asked if I wanted to borrow an unu scooter for a week, the answer was a no-brainer.
The first few minutes on the 3000w electric scooter took some courage and getting used to, but once I got the hang of riding around town on "my" baby, I was hooked.
Unfortunately, the scooter has now moved onto the next lucky test-driver, but before I returned it, I managed to snap a few photos. Including my version of an Italian-inspired outfit (complete with red & white stripes) which I actually wore to dinner at Fabio's, our favorite Italian restaurant. Lots of Italy, but how could I not make at least part of the image in my head come to life? Now the only thing missing is that gelato… ?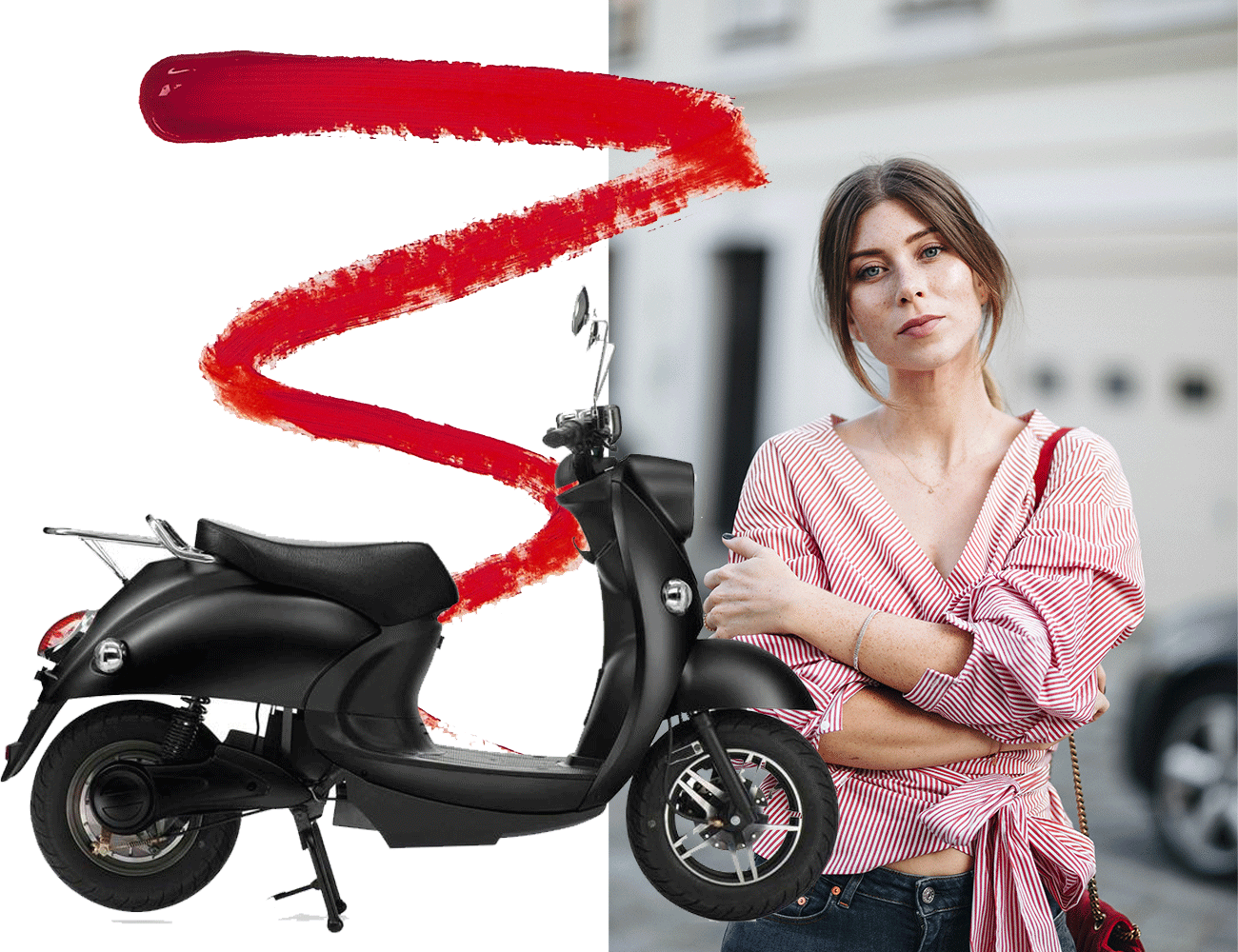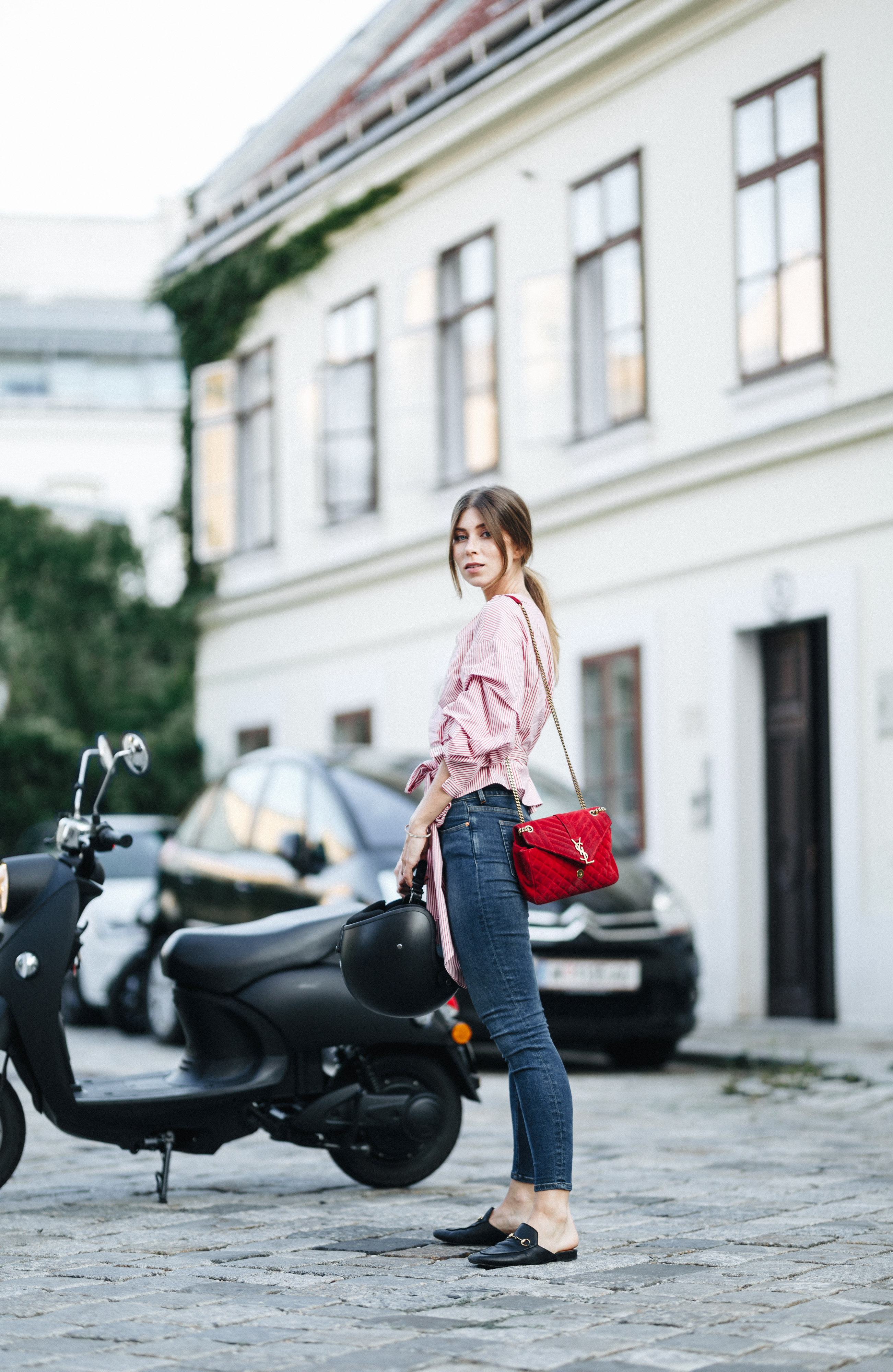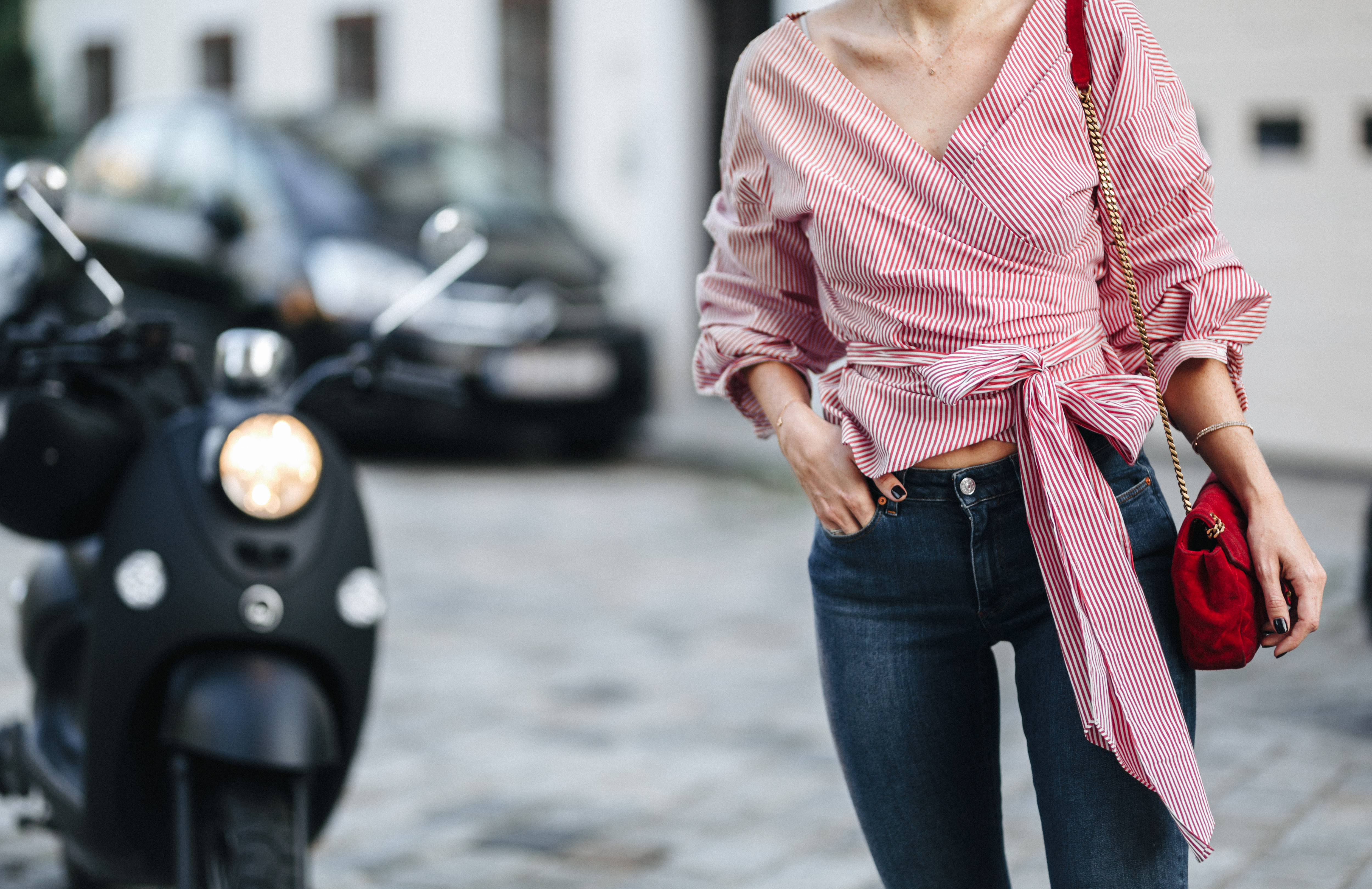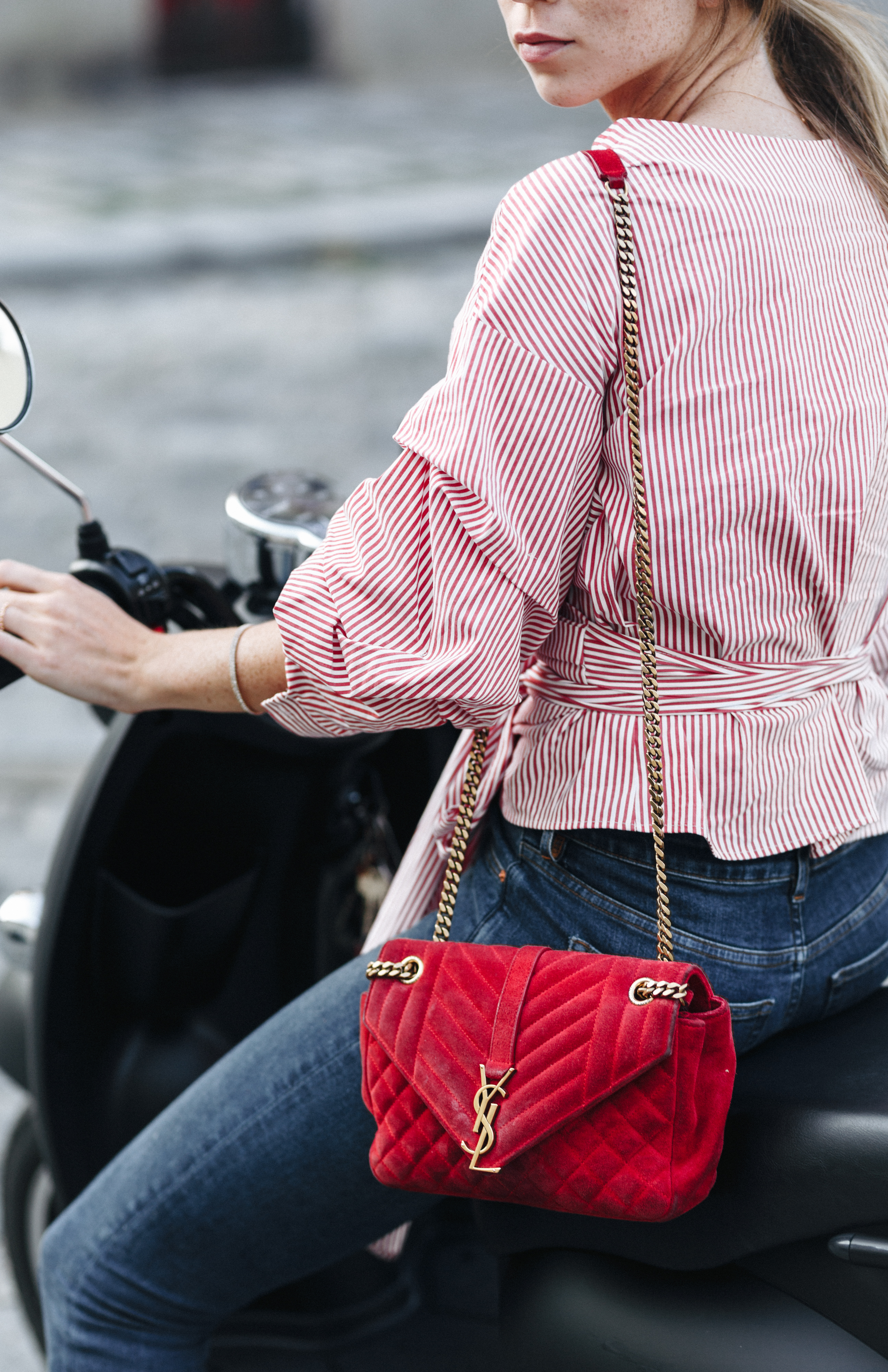 ZARA: wrap blouse (similar) // ACNE STUDIOS: jeans // GUCCI: princetown slippers // SAINT LAURENT: bag (also available in olive green) // UNU: scooter

*photos by Sonja Petrkowsky