you could call it a uniform.
As of late, I haven't been very creative when it comes to my outfits. I have fallen head over heels for a combination of bleached denim (preferably mom jeans), my simple black Gucci Princetown slippers and a white shirt or blouse of some sort. I like to think of it as my personal take on the classic "denim + white t-shirt" combination, but I guess you could also call it a uniform. Uniforms have a history of making getting dressed in the morning a no brainer, and that's exactly why I love said combination so much.
It doesn't really matter if you are going to run errands in a basic shirt and jeans, or if you have an event to attend (in which case I like to swap the shirt for a blouse), you are very likely to be dressed appropriately with a few basics. The latter (=event) was the case in NYC last week where I had the honor of attending the Montblanc for Unicef gala dinner. The evening before the event, there was a get-together and shoot at Pier59 Studios (so cool!). Not knowing what to wear, I decided to pack what I do best: jeans + a white blouse.
Works every time! Plus, I love the "pretending I didn't try too hard, when in reality I spent 2 hours getting dressed"-vibe it gives off.
With that being said: I hope you all have an amazing (long) Easter weekend with your loved ones.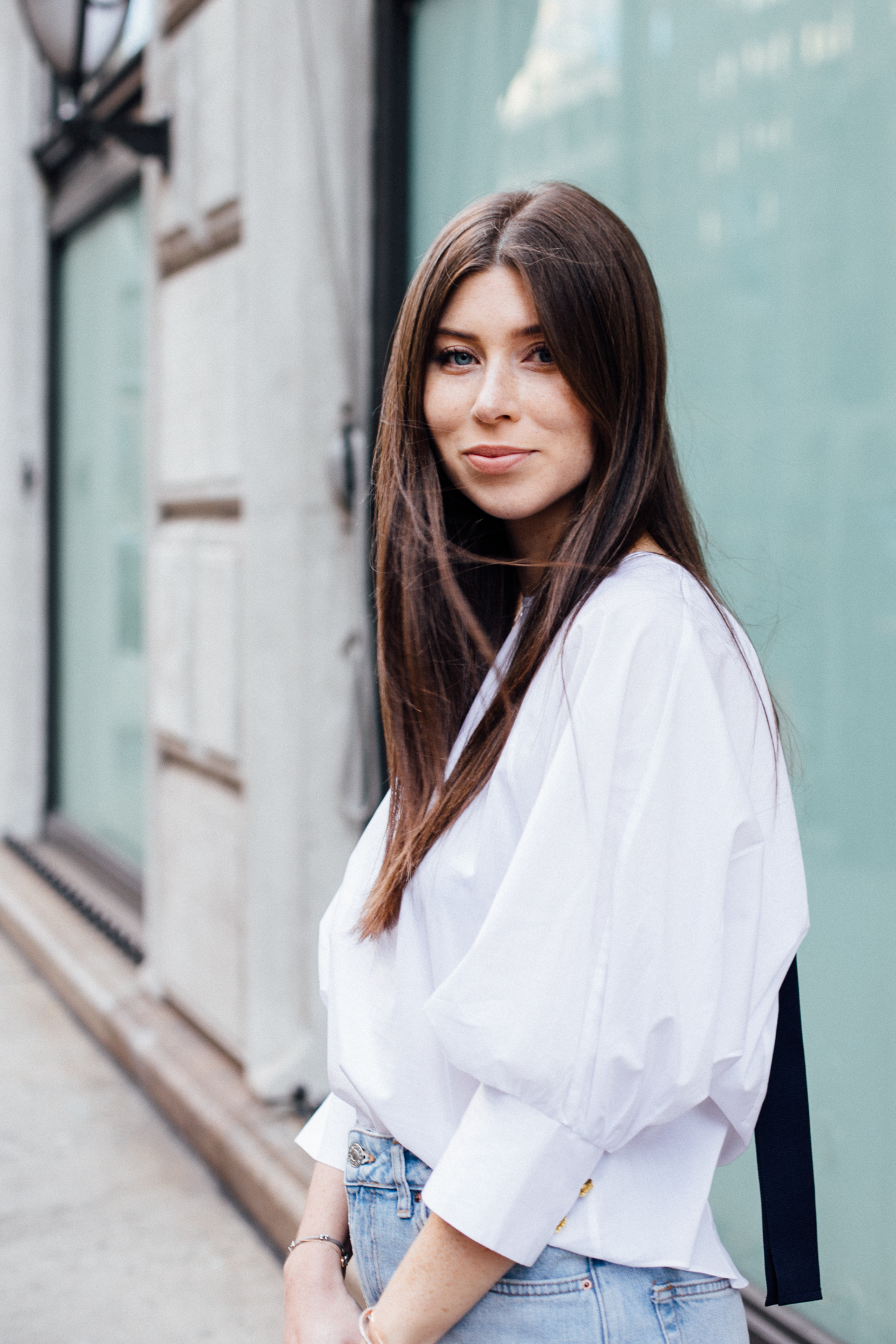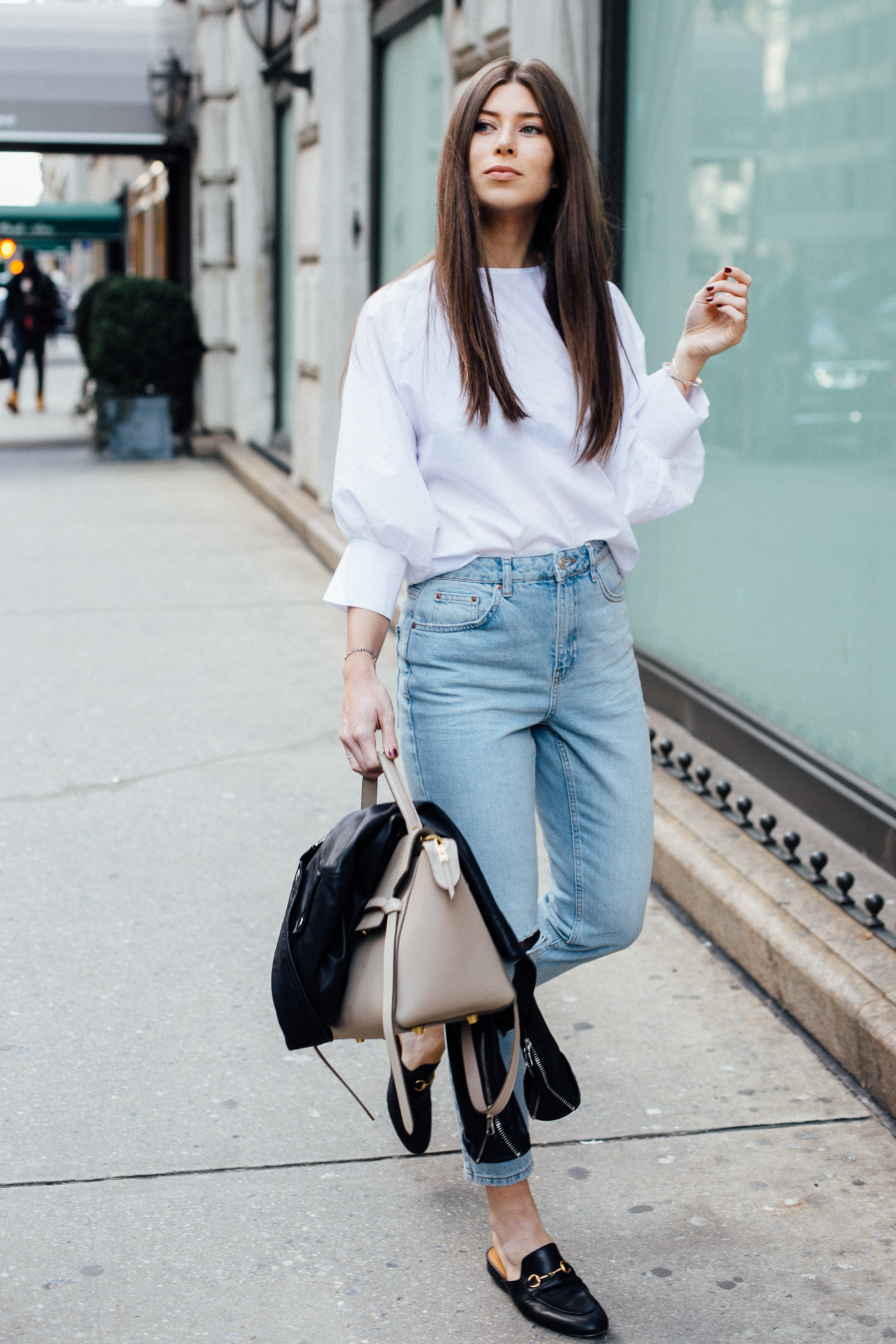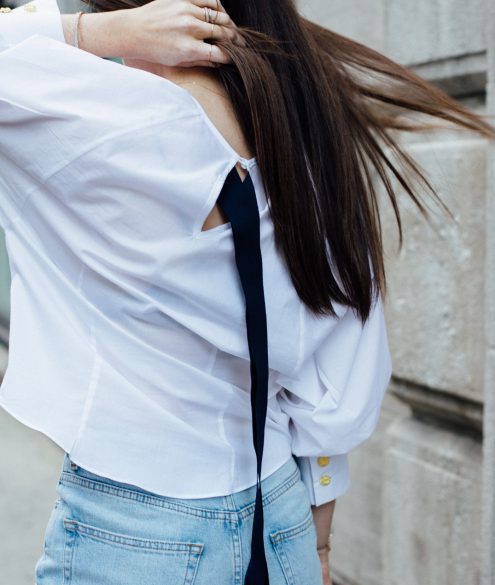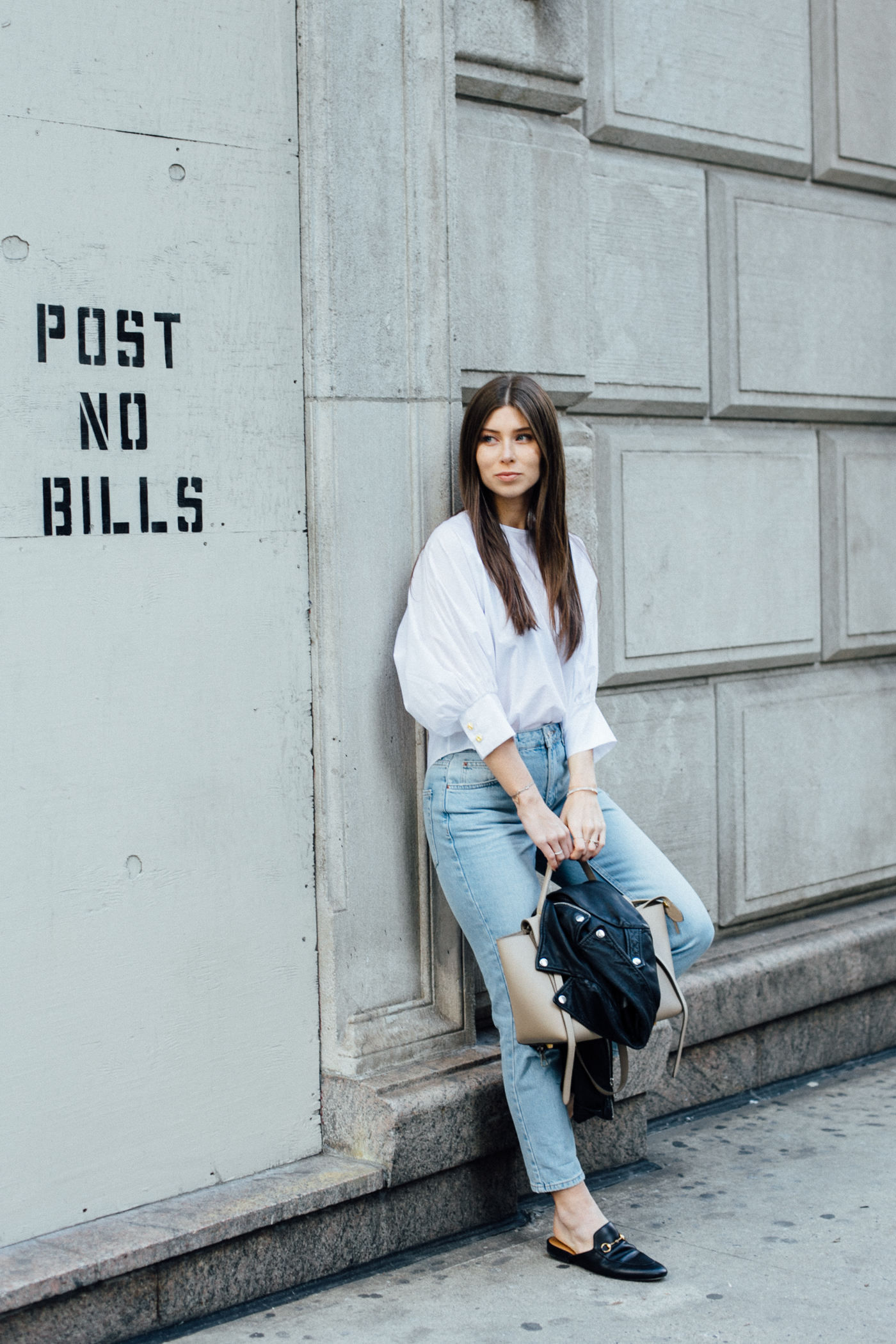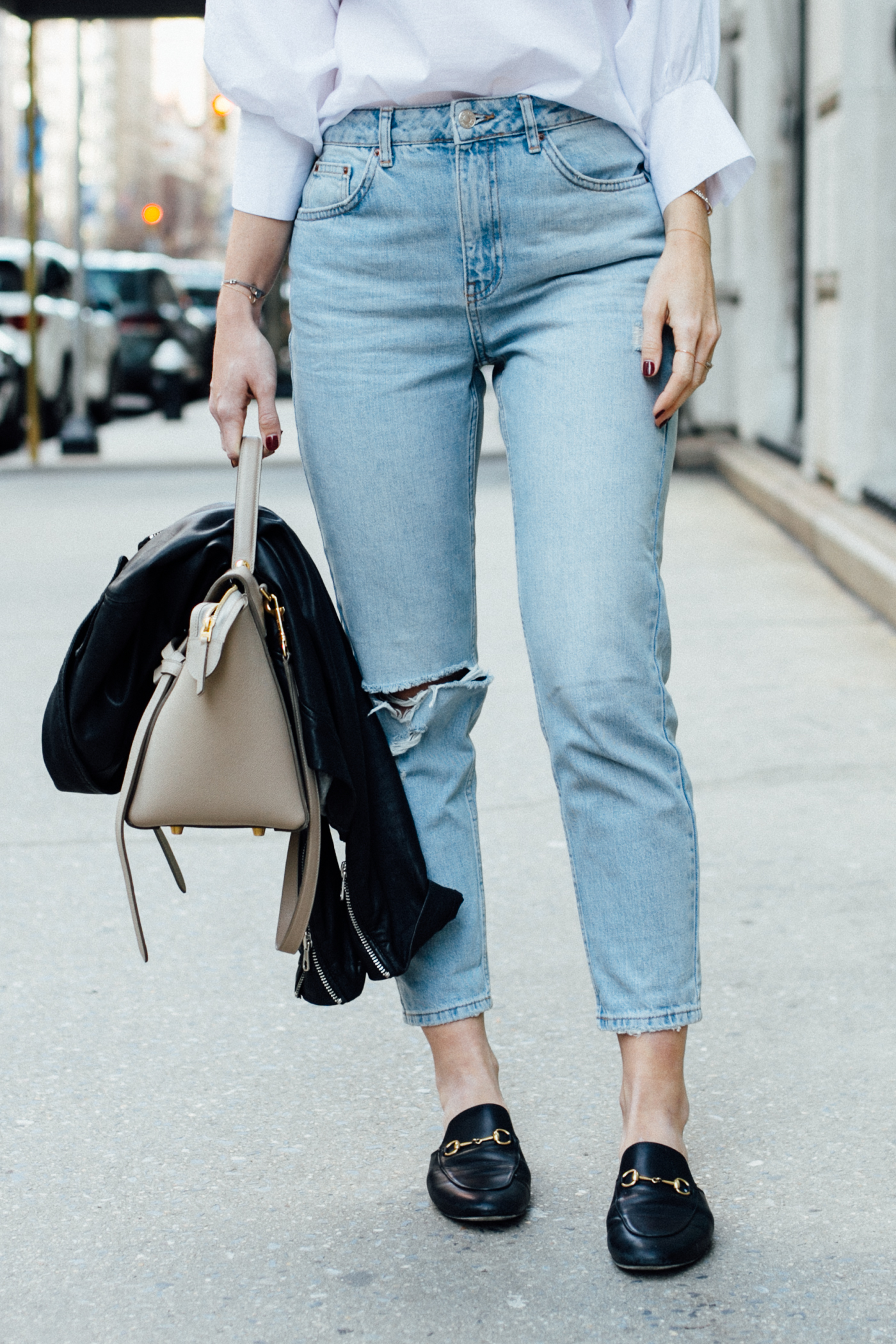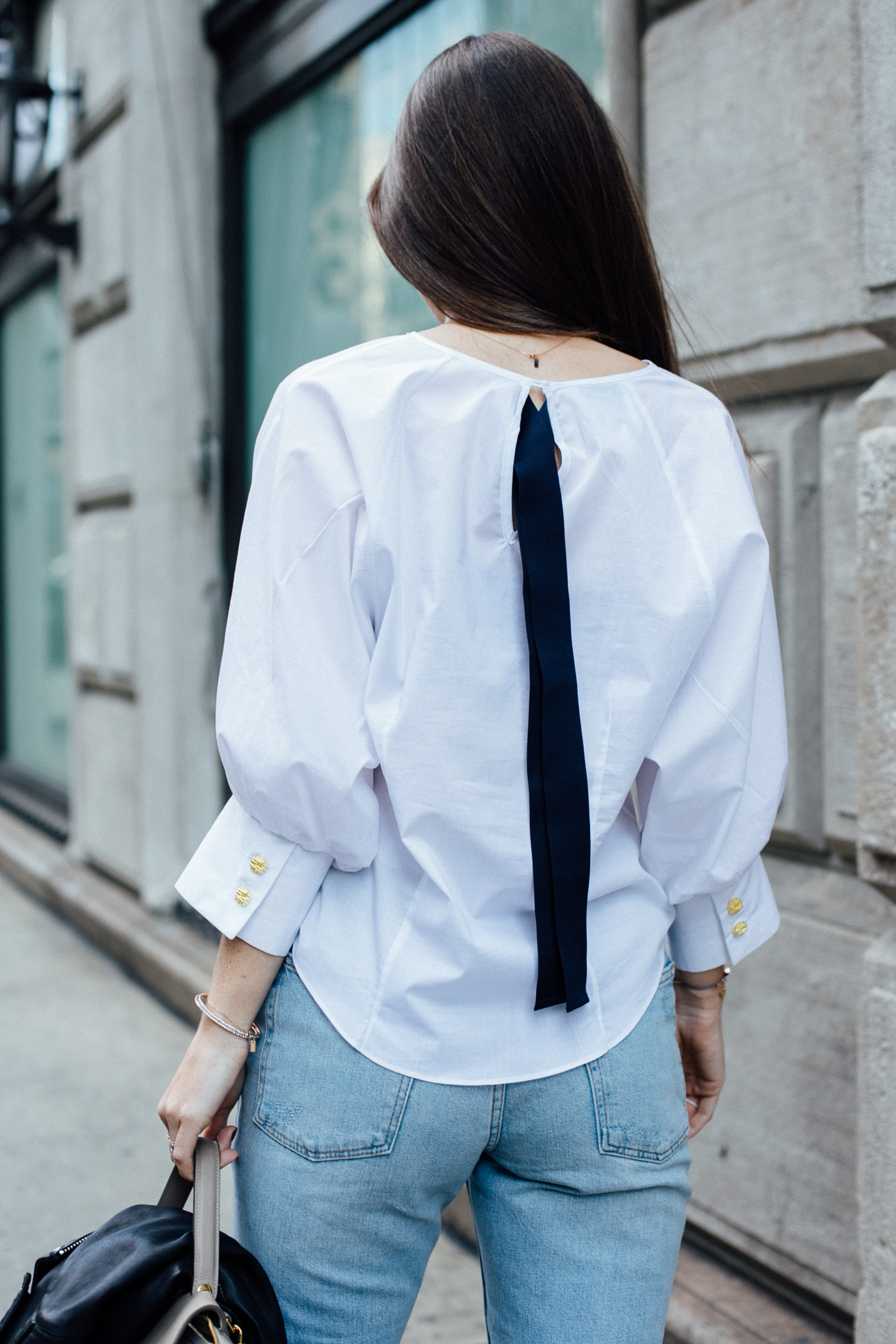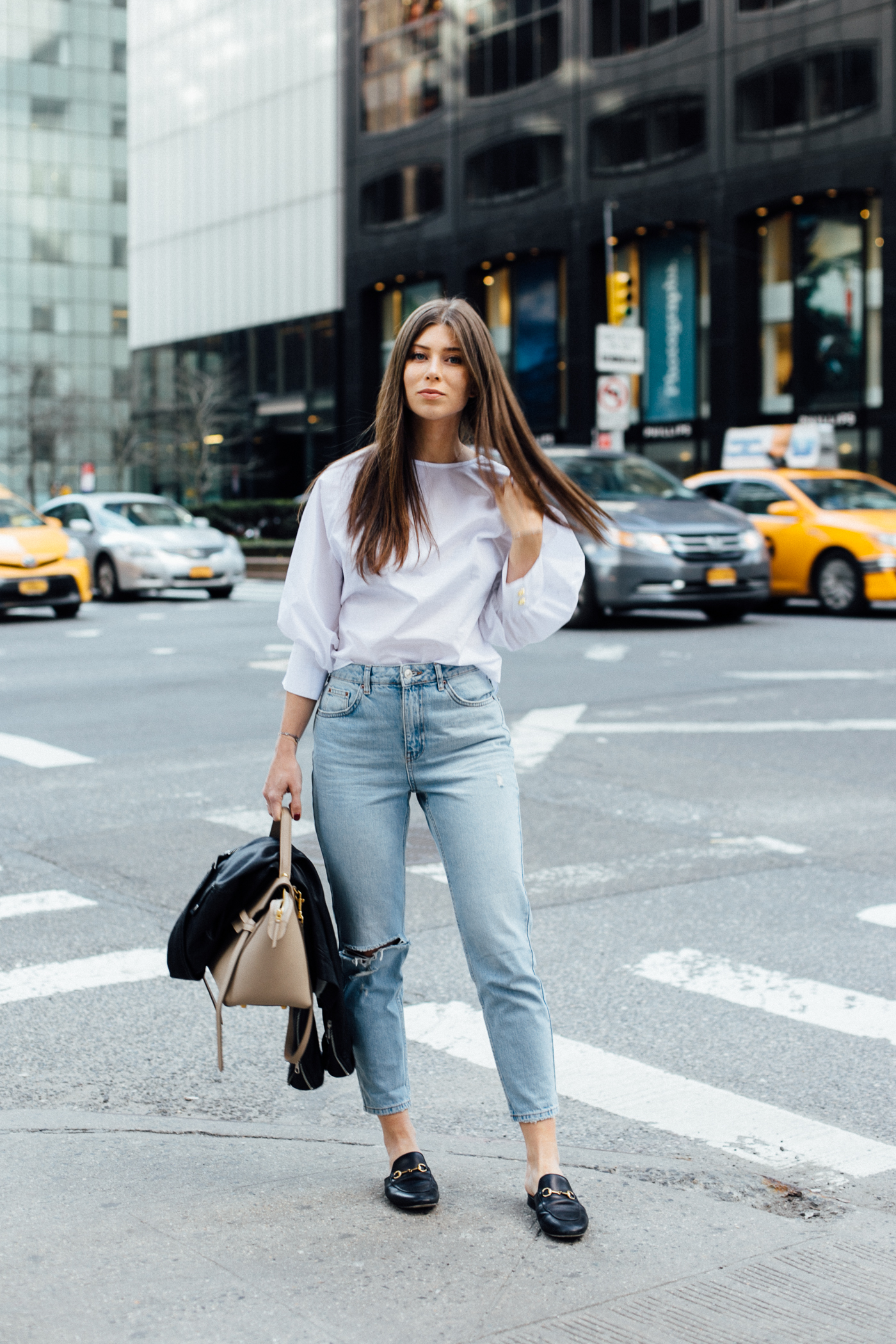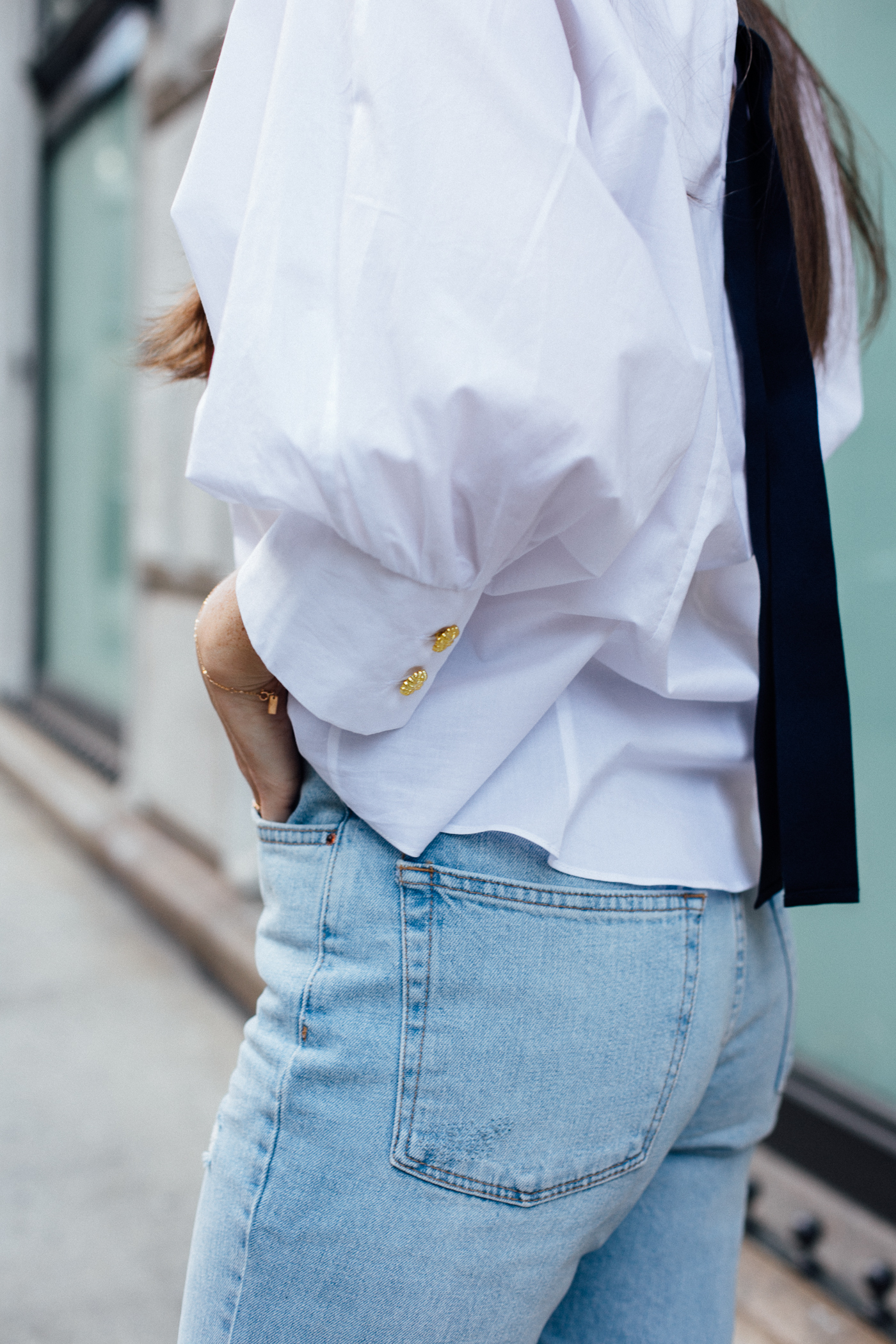 TOPSHOP: jeans // EDWARD ACHOUR PARIS: blouse (similar) // GUCCI: slipper // CÉLINE: belt bag (stolen from the bestie)