Winter Kale Salad
T

rying to shop for kale in Vienna is like trying to find an authentic Wiener Schnitzel in L.A. – mission impossible. Every once in a while, however, I strike gold at my local organic food store. And when I do, I buy it in quantities that could easily feed a family of ten. Mike does not share my passion for the green stuff, so it is just me and my kale for breakfast, lunch and dinner. Usually for a good week or so.

Winter Kale Salad
Prep Time

10 mins

Total time

30 mins
  Vegan, Gluten-Free
Author: Vicky Heiler
Recipe type: Salads
Serves: 2-3
While a delicious kale smoothie recipe will go live on The Daily Dose this Friday, I wanted to share a Winter Kale Salad with grilled fennel, walnuts and all kinds of other good stuff with you today. Friends of ours were recently telling us about a salad they make, and without ever having tasted it or knowing the exact ingredients, I decided to work with whatever my fridge and pantry had to offer in order to create something similar. The result? A salad that was right up my alley, perfect for colder days (obsessed with fennel during this time of the year) and super filling, not to mention healthy.
I have no shame in admitting that I actually finished this entire bowl (as in everything you see on these pictures) myself for lunch even though this recipe easily fills up two adults. It did take a while, but I simply could not stop eating. That's how good it was. And thanks to the loads of greens, vitamins and healthy fats, I didn't even feel the tiniest bit of regret afterwards.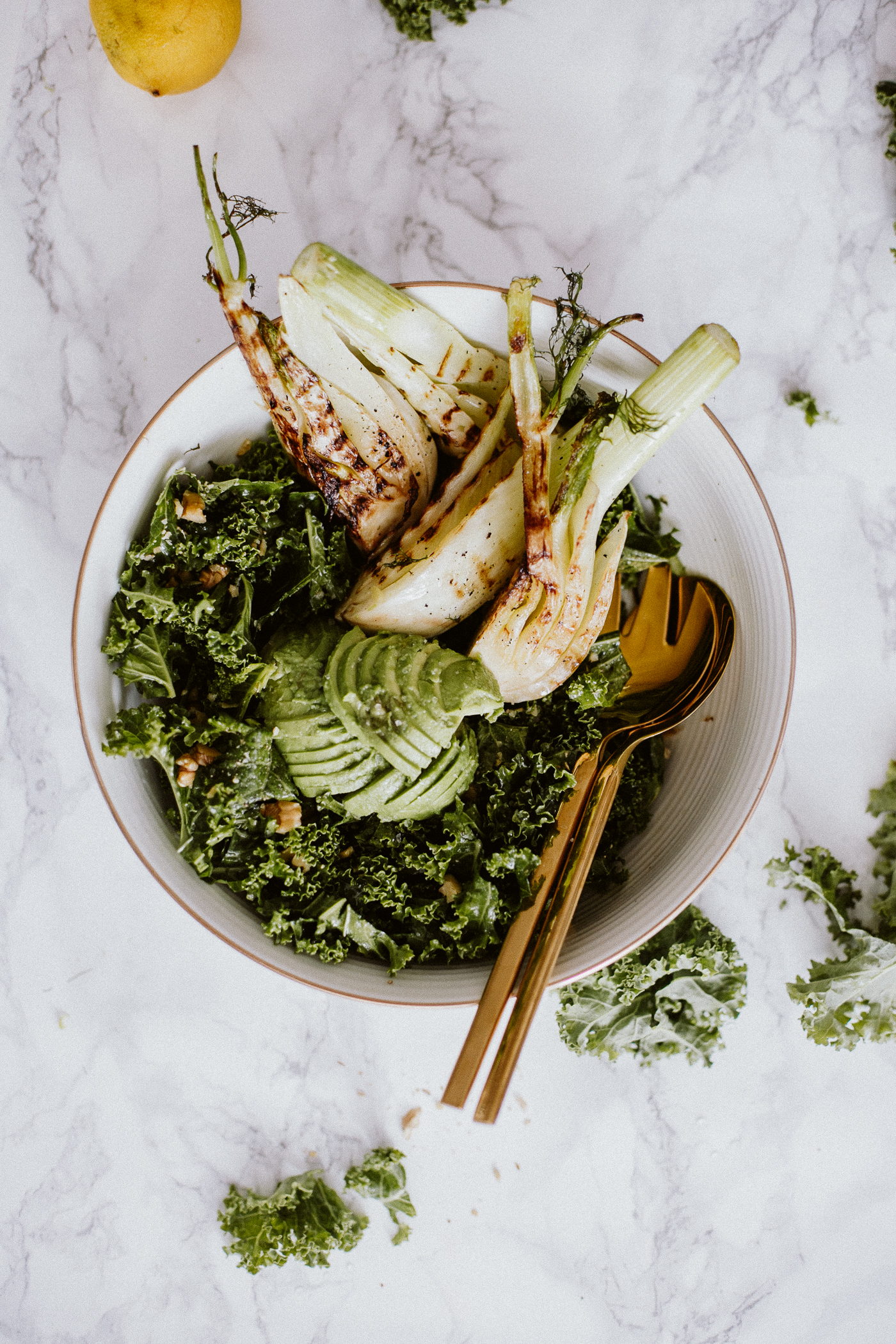 ---
Ingredients
---
Winter Kale Salad with Grilled Fennel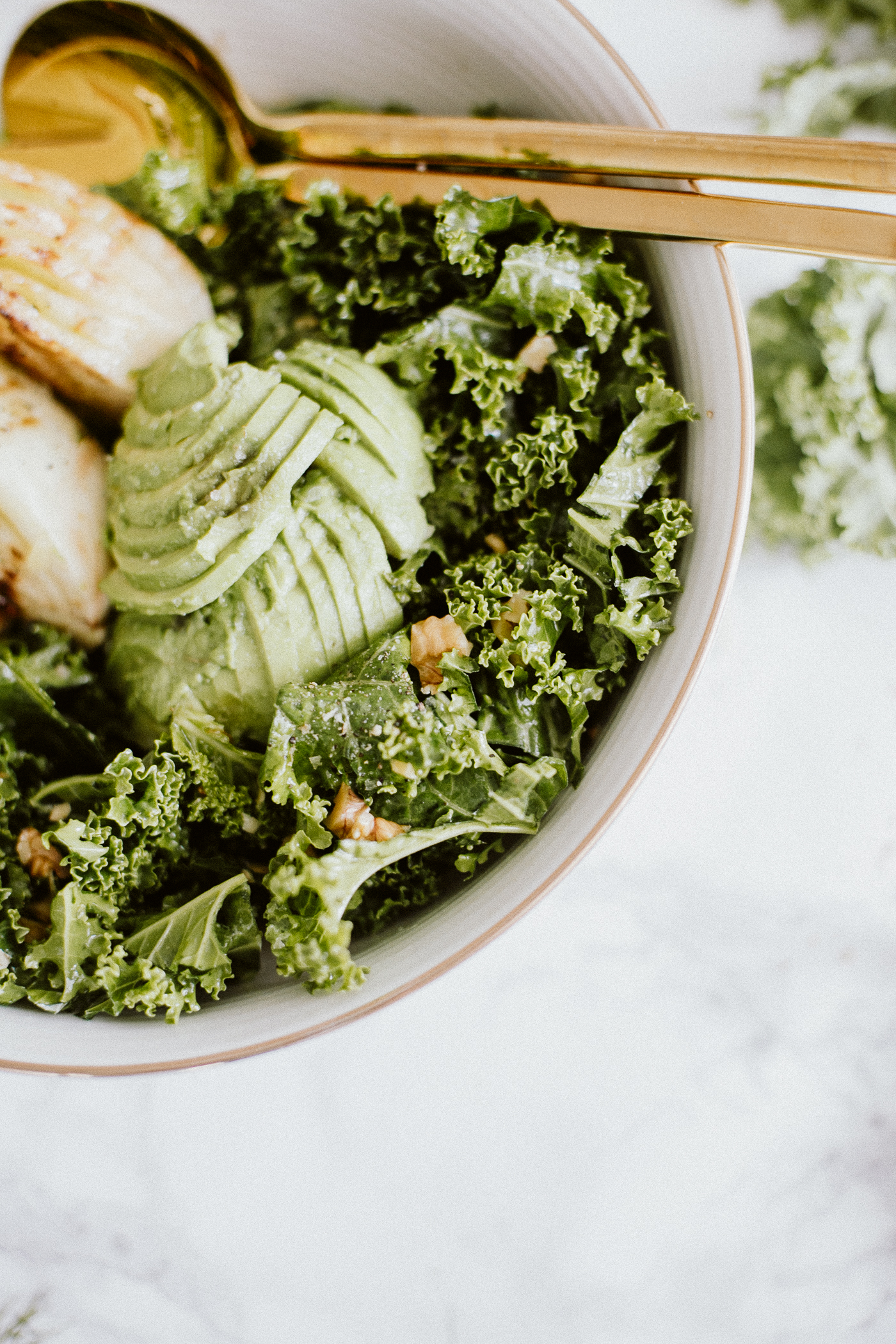 4-5 leaves of kale
1 avocado
1 bulb of fennel
handful walnuts (approx. 10)
1 lemon
2 tbsp linseed (or olive) oil
salt + pepper
Instructions
---
Wash the kale and prep the kale by cutting out the harder stems in the middle of the leaves .
Cut the fennel bulb in quarters and heat a grilling pan with some coconut oil in it. Add the fennel and grill for a good 10 minutes until golden brown on all sides.
Place the kale in a larger bowl and massage (yes, you read that right) for 2-3 minutes with the oil, lemon juice, salt and pepper until the leaves start to soften. You'll notice a visible change as you do this; the leaves will darken, shrink in size and become silky in texture.
Chop the walnuts and add to kale. Toss in bowl.
Serve with grilled fennel and sliced avocado.
Looking for more food & drinks? Be sure to check out these posts.

---