Turning 29
Yesterday I turned 29. Old? Not sure! Happy? Definitely! To celebrate my birthday this year, Mike and I decided to hop on a plane and spend 3 days in Istanbul. Our last visit 4 years ago for Easter and we absolutely loved the crazy busy city, which is why we decided to come back for a short city break over my birthday.
I personally love visiting a city for the 2nd or even 3rd time, because you have less sightseeing on the agenda and can focus more on simply exploring the city. Not that we have already seen everything there is to see in Istanbul, but then again that would seem impossible with a mega city that is home to almost 20 million people…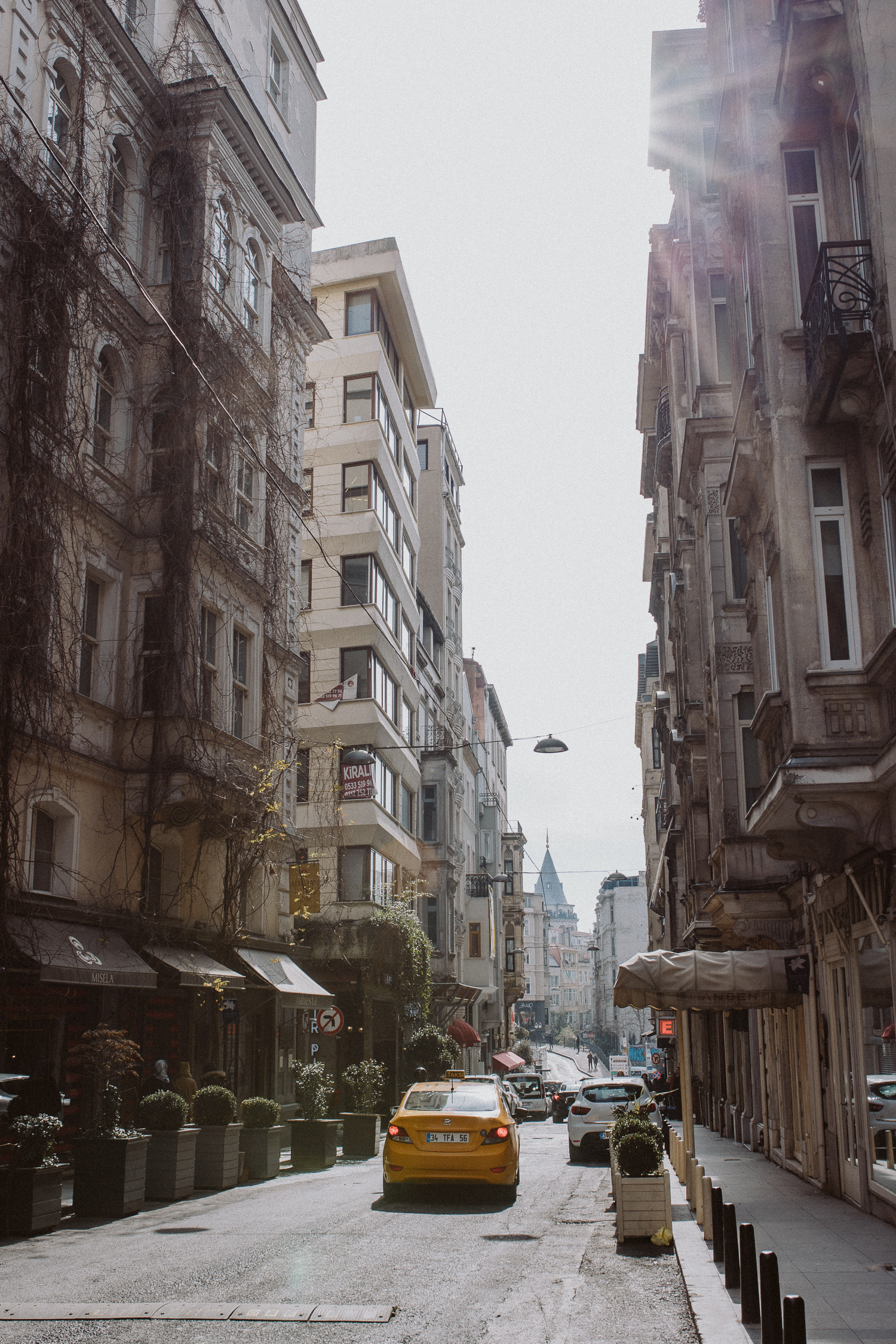 We started my birthday be sleeping in longer than expected but blamed it on the 2-hour time difference. Since we were a little too late for breakfast by the time we were dressed and ready to go at 11:30, we decided that a smoothie and coffee would have to do until lunch. With the sun out and beautiful weather waiting, we headed outside to explore our neighborhood – Beyoglu. My only sightseeing wish for my birthday: The Galata Tower. Luckily, it was only a 10-minute walk and a bit of waiting in line for the tickets, but the 360° view was SO worth it.

Next up: A birthday lunch at Zuma. No matter where in the world we go, Zuma is one of our favorite restaurants to celebrate special occasions. Since our last visit, it has moved location and now seems much bigger and more stylish. I did, however, love the old location down by the water in Ortaköy. The new location is in a huge luxury shopping mall and instantly reminded us of Zuma Abu Dhabi. Not a bad place to be on a birthday, though. After lunch we strolled through the mall before grabbing some Turkish tea and flipping through magazines.
Back at the hotel, we had about an hour to get ready and then headed to dinner at Neolokal. A really cool place also located in Beyoglu (10 minute walk from Soho House) with a stunning view over the Blue Mosque and Topkapi Palace. The restaurant celebrates traditional Anatolian culinary culture in a modern way, and we absolutely loved how every dish and its history is explained in a little booklet. Also, they only serve Turkish wines.
We ended the day with drinks at the bar of Soho House and I could not have wished for a more easy-going and perfect way to spend my 29th birthday!