3 pieces you will love (& wear) this Spring
Usually I look back on vacation photos with a heartache for that carefree feeling and sunshine. When I came back from Australia in November, Winter had just started in Vienna. I remember freezing for 3 days before my body (and mind) was finally able to get used to the fact that Winter was on the agenda. And even though I left L.A. with a heavy heart two weeks ago, I knew that Spring was just around the corner at home in Vienna. There is something so magical about those first few warmer days. A great sense of appreciation and an instant uplift in everyone's mood.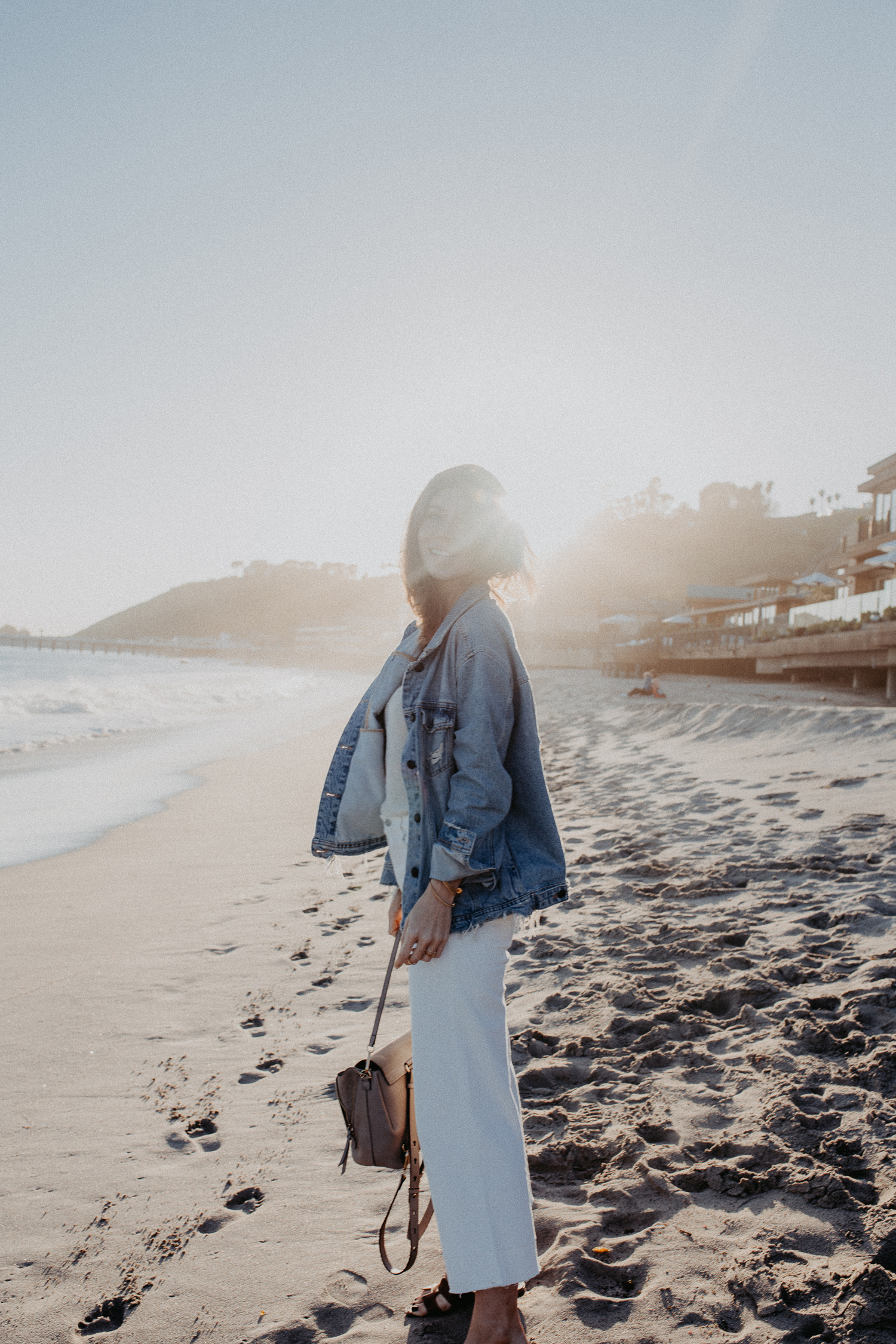 So what will I be wearing this Spring? I am currently loving neutrals, monochrome pieces and light colors. At the beginning of a new season, it is hard to tell which items will turn into my go-to pieces, but after a first taste of sunshine and warmer days in California, I can already tell you that there are 3 pieces you will love (and wear) this Spring!

White denim, preferably slightly cropped and flared! A perfect way to show of those ankles – finally, no socks!
More denim in form of an oversized (boyfriend) denim jacket. I like mine in a washed out light blue, but if you feel like combining two trends, why not go for a white denim jacket in a loose fit?
Light knits are a great way to transition into the new season. I own this top in a light blue from last year and got it in the gold for this summer. Creamy neutrals are also a thing, so you can kill two birds with one stone. Hate that idiom though – why do we need to kill birds?
outfit details: MANGO knit top, H&M jeans (similar here), Won Hundred denim jacket (similar), Hermes sandals, Chloé Faye backpack, Pandora jewellery