TRAVEL: my (mini) guide to Ibiza
For the past two years, I have extended my Summer with a bit of September sunshine on beautiful Ibiza. While I simply adore Eivissa, I am not the right person to write about the parties and nightlife on the island, since I haven't really experience that so far. Last year I went to Ibiza with Mike (which was more of a romantic getaway than a party marathon), and this year it was a girls trip booked with TUI.
Sure, Kathi and I stopped by the beach clubs, had some sangria and enjoyed the live music, but we didn't go into any clubs like Pacha, Space or DC-10. Instead, we rented a small VW Polo and spent the days driving around and exploring the island. Ibiza is a place that will probably make everyone happy in one way or another. You can go on hikes, you can lay out by the beach, you can visit Old Town, plan day-trips to Formentera, or you can go crazy partying all night. Whatever your heart desires … ♥
Today, I wanted to share a few of the reasons why I've fallen in love with the island with you, in my personal (mini) guide to Ibiza – including a ton of photos, of course!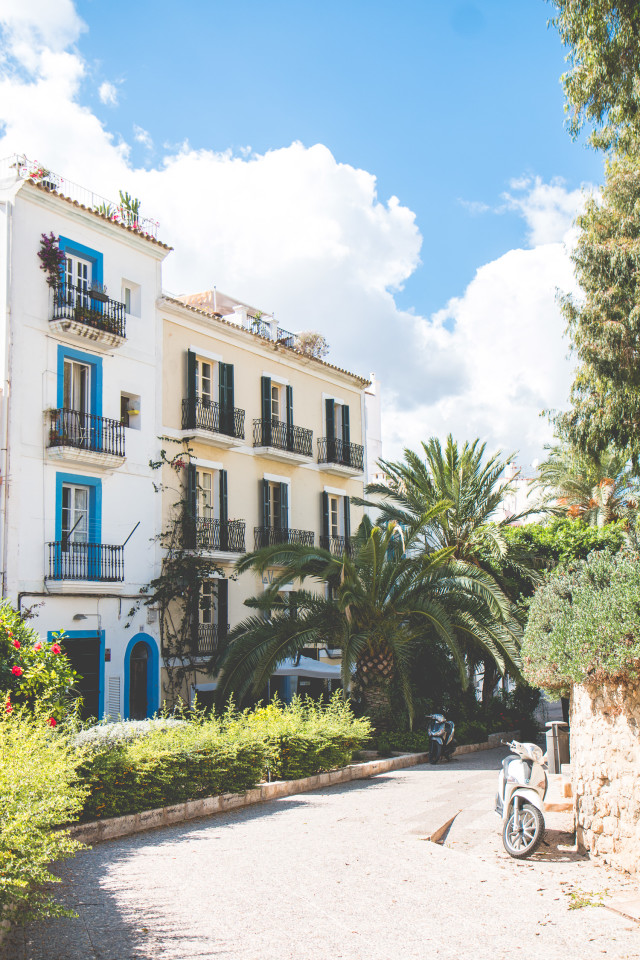 Where to eat:
– Cotton Beach Club, which probably has one of the best views and sangrias (!!) on the island!
– If you are looking for smaller, less expensive restaurants, Old Town is the place to go. Last year, Mike and I had a lovely dinner in the tiny streets of Old Town and loved it.
– Breakfast at Passion Café is exactly what my dream breakfast looks like. With a menu filled with fresh juices, homemade granola or acai bowls, a healthy start to your day is guaranteed.
– A true must-see is Lio by the marina for a night you'll never forget. Definitely amongst the most expensive dinners I have ever had, but if you consider the show and entertainment as part of the deal, it is absolutely worth it!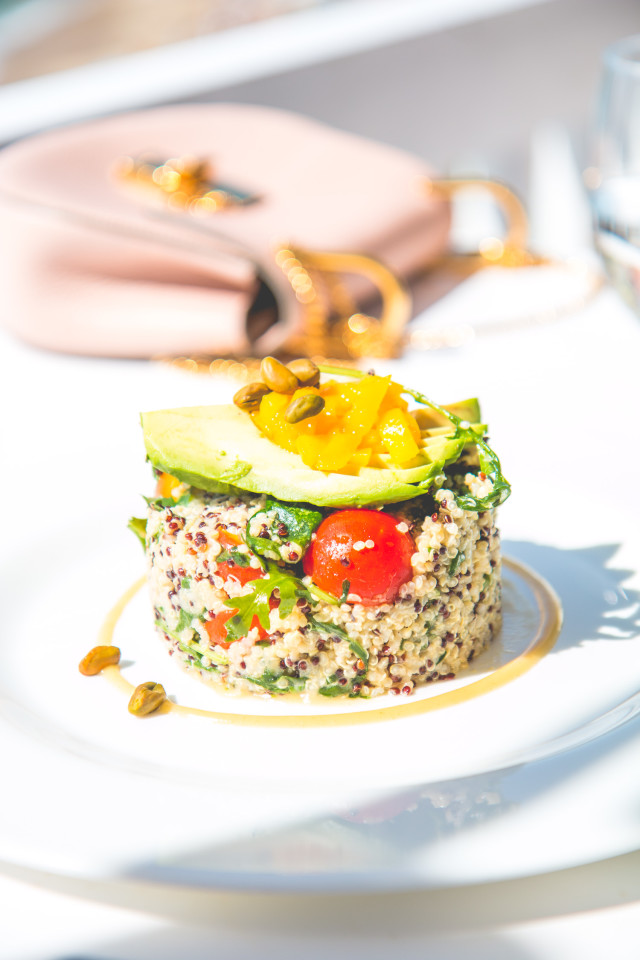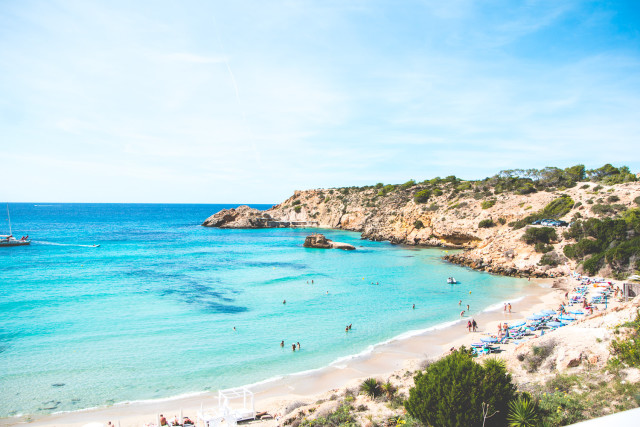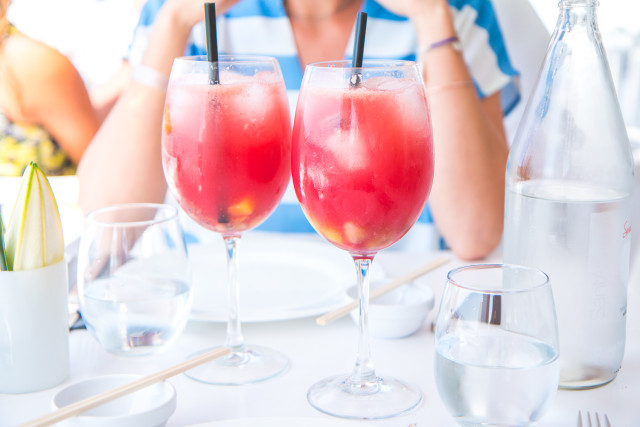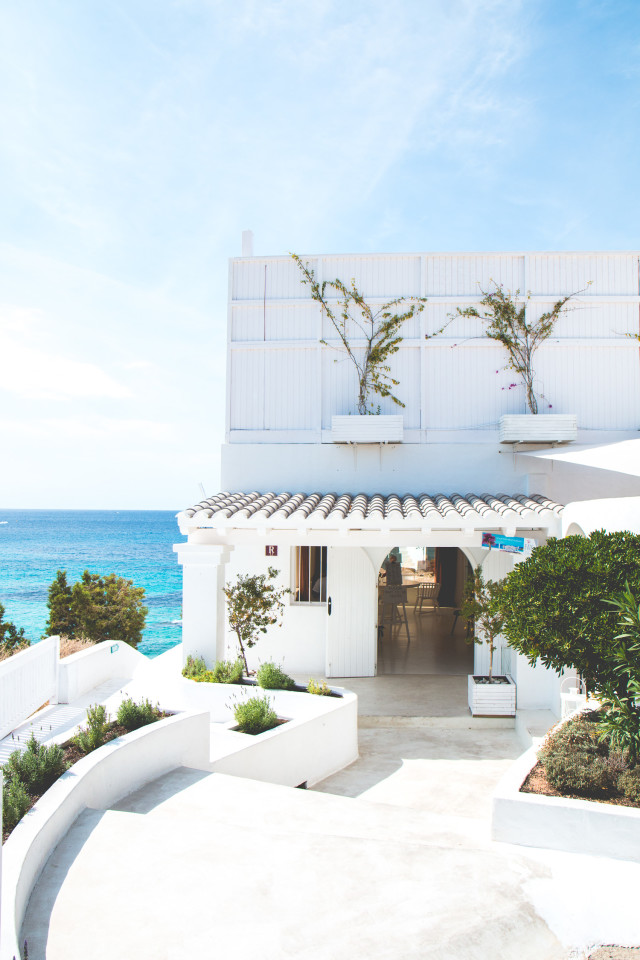 Where to shop:
– Kathi and I were super excited to visit the Hippy Market, but in all honesty, I was a bit disappointed by it. It is incredibly crowded and there is lots of "mainstream" stuff which can be bought. However, we were told that Las Dalias Hippy Market is much better, unfortunately that only takes place Saturdays and we left on Friday evening, so we went to the Punta Arabi one on a Wednesday. Next year I'll give it another try on Saturday!
– The road from San Miguel towards Ibiza (around the area of St Gertrudis) is amazing if you love interior. There are at least 3 great shops along the street, which are absolutely worth a stop. SLUIZ carries everything from fashion, food and home decor to fun gadget and textiles. We both found some hand-painted dishes to take home, which were absolutely affordable. I paid 40€ for 2 small bowls and a big salad bowl. For even more boho feelings and colorful vibes, stop by La Galeria Elefante and you'll find everything from delicate bracelets to scented candles and lots of pretty pillows. Last but not least, Tanis is a gorgeous interior store that is smaller than the other two, but a bit more minimalistic and timeless with the colors and fabrics.
– An absolute must is the official Sal de Ibiza store. You simply cannot leave the island without one of those pretty turquoise containers filled with "cristal de la vida". This time around, I also bought some local olive oil from Ibiza, which is almost too pretty to use.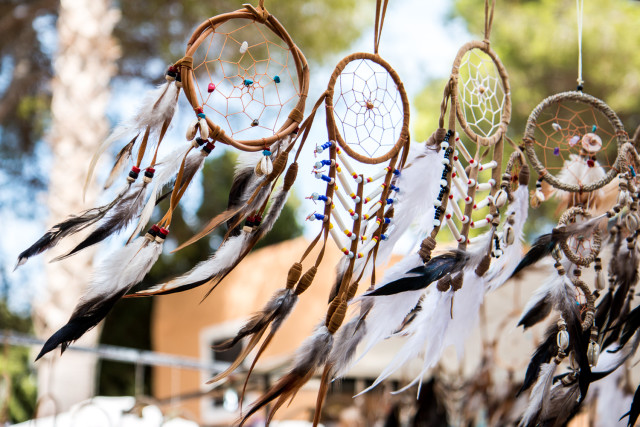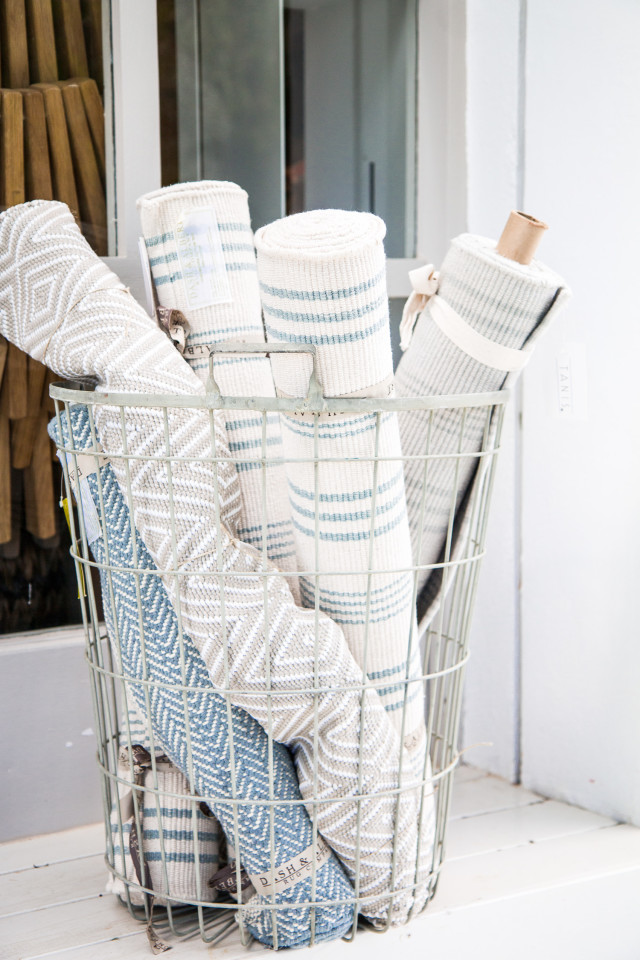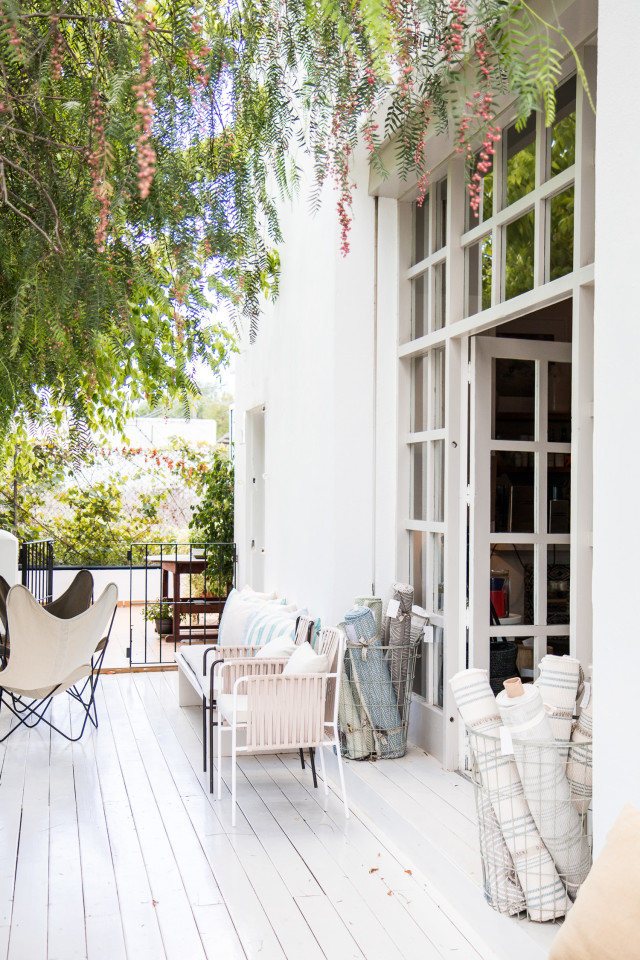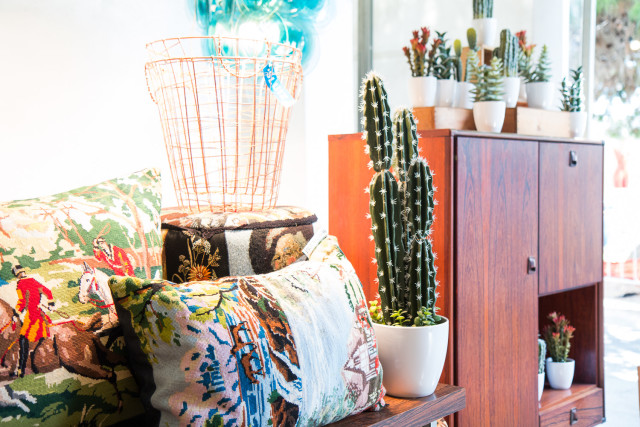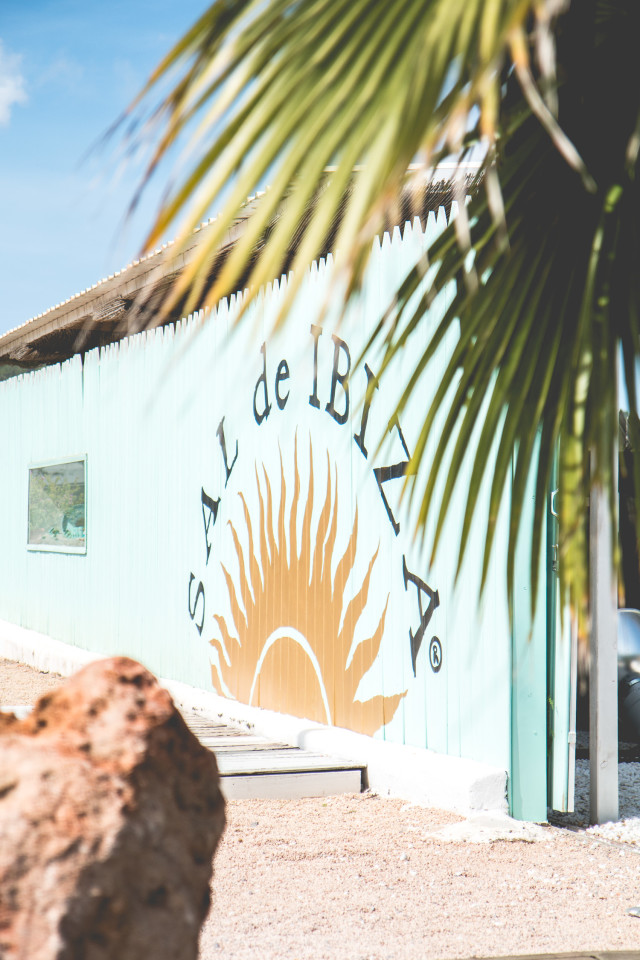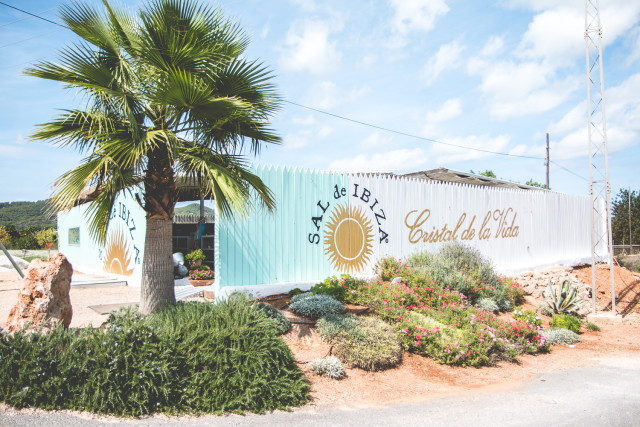 What to see/do:
– Of course, you have to stop by Ibiza and wander around Old Town a bit. Tiny streets that are so pretty, you'll want to take a picture at every corner.
– If you are on the island more then 4-5 days, a trip to Formentera should definitely be on your agenda. It is only about a 1.5 hr boatride from Ibiza town and offers one of the most stunning landscapes I have ever seen. Last year, Mike and I rented a quad for 45€ and drove around the island all day with that, including small dirt roads and deserted hills and beaches. So much fun!
– For everyone that wants to spend some time at the beach clubs, I would recommend Blue Marlin at Cala Jondal. It is supposedly the most fun on a Sunday, but Kathi and I got lucky on a Thursday and it was great! There is a minimum spend of 50€ for the single beach chairs, but for an afternoon of fun in the sun, it was absolutely worth it to us.
– Last but not least, I hope you get as lucky as we did with an incredible sunset. The feeling of watching the ball of fire set of the ocean in a pretty cove is simply magical. We had the best view at Cala Tarida, but I've heard that the view from Experimental Beach is also quite stunning!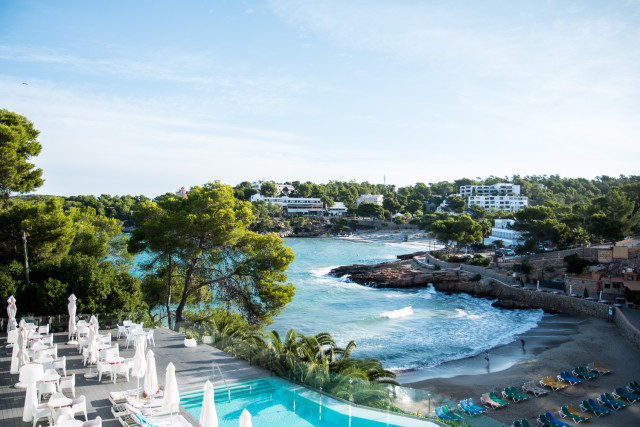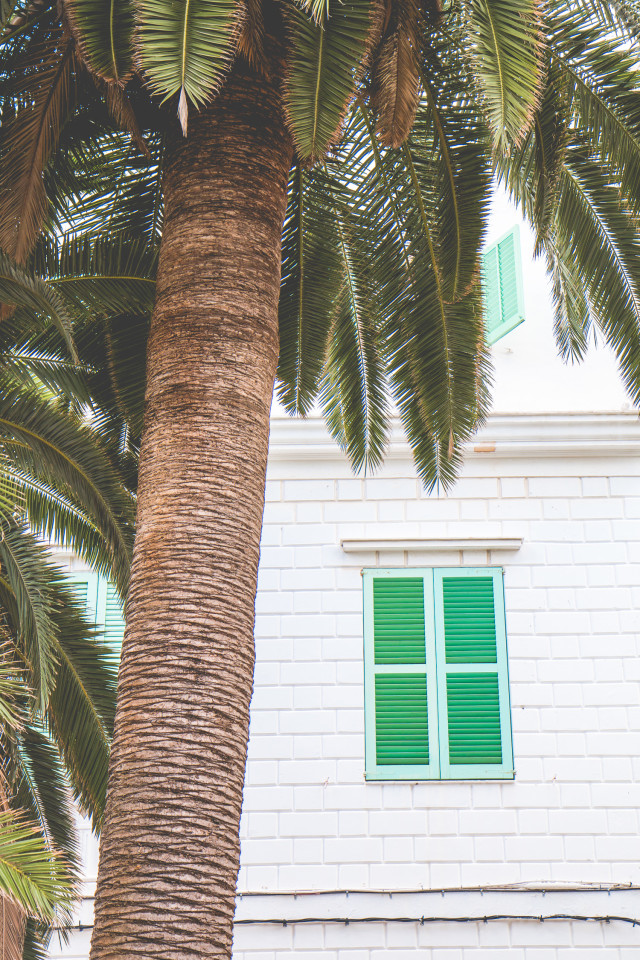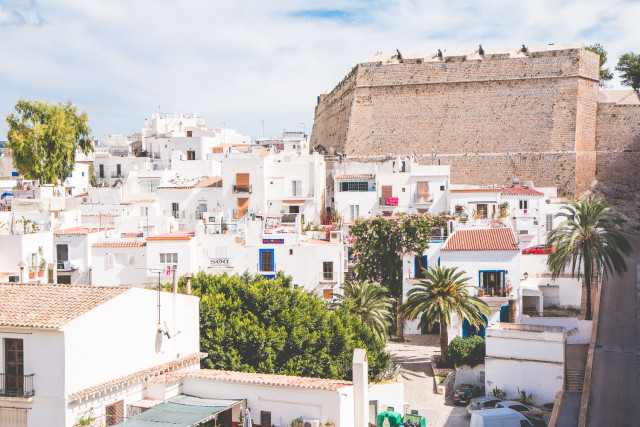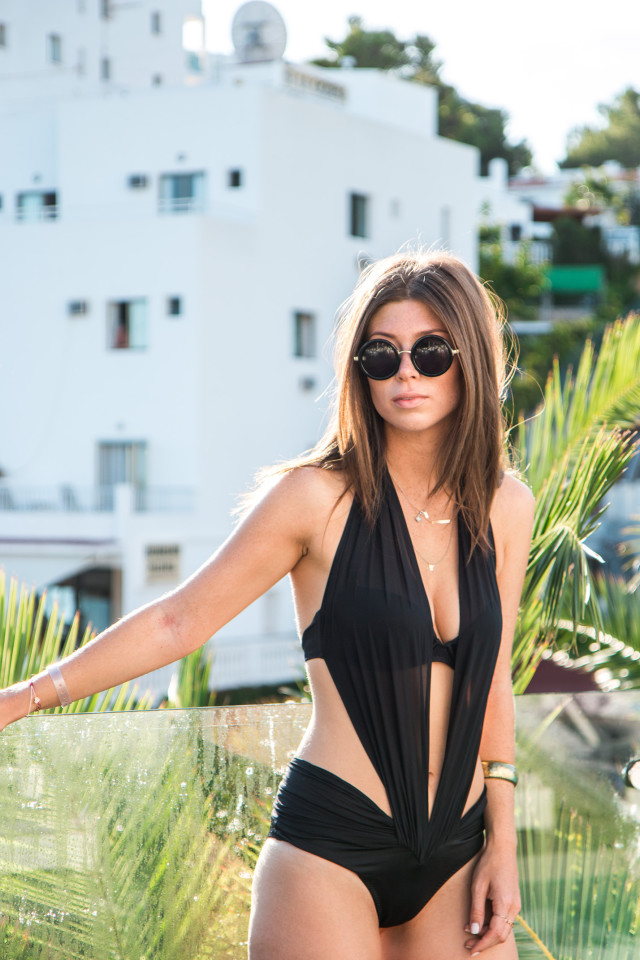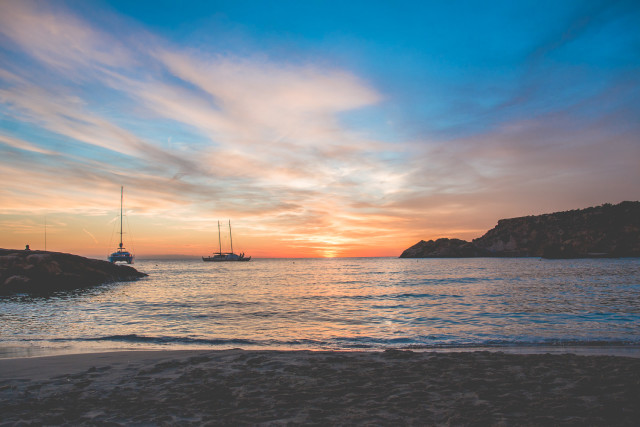 *a huge thanks to TUI.at for the amazing trip!