Tel Aviv Travel Guide
One of my favorite aspects of traveling is that the more you explore, the more familiar the world starts to feel. Kathi recently put it into really good words during our trip to Israel with Farina & Riccardo (aka fabulous Ricci): "Before you travel to a certain place, it always feels like such an unknown, far away region. Once you spend some time there, it feels like you've unlocked another level on the world map."
Up until recently, Israel felt really far away – even though a 3.5 hour flight from Vienna is much closer than a lot of other places I have been. At first I had no expectations, but when I started telling people about my upcoming trip to Tel Aviv and Jerusalem, everyone that had been instantly started raving about the people, food and culture. Naturally, by the time I boarded to plane to head to Israel 3 weeks ago, my expectations where pretty high. Spoiler alert: They were met and exceeded.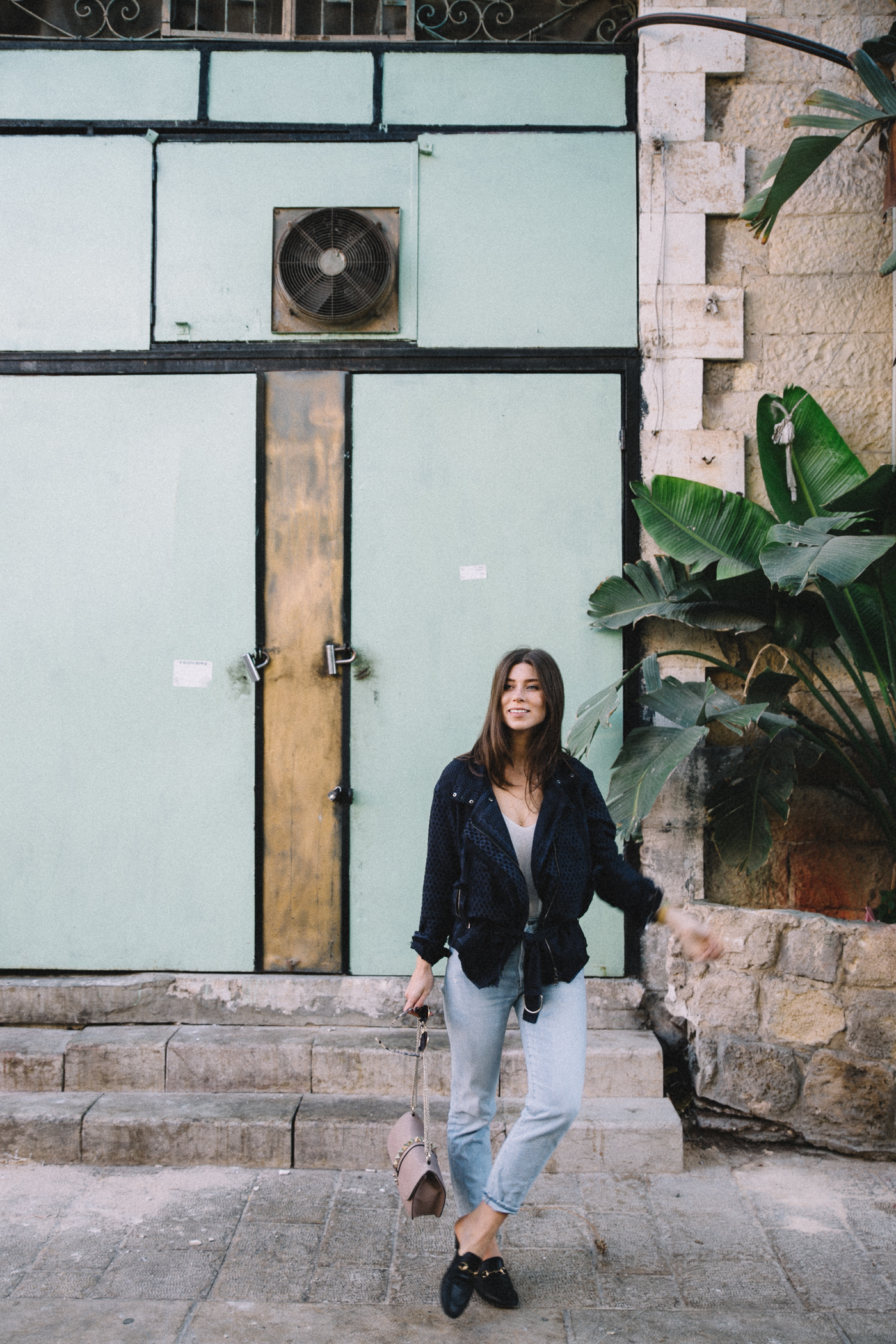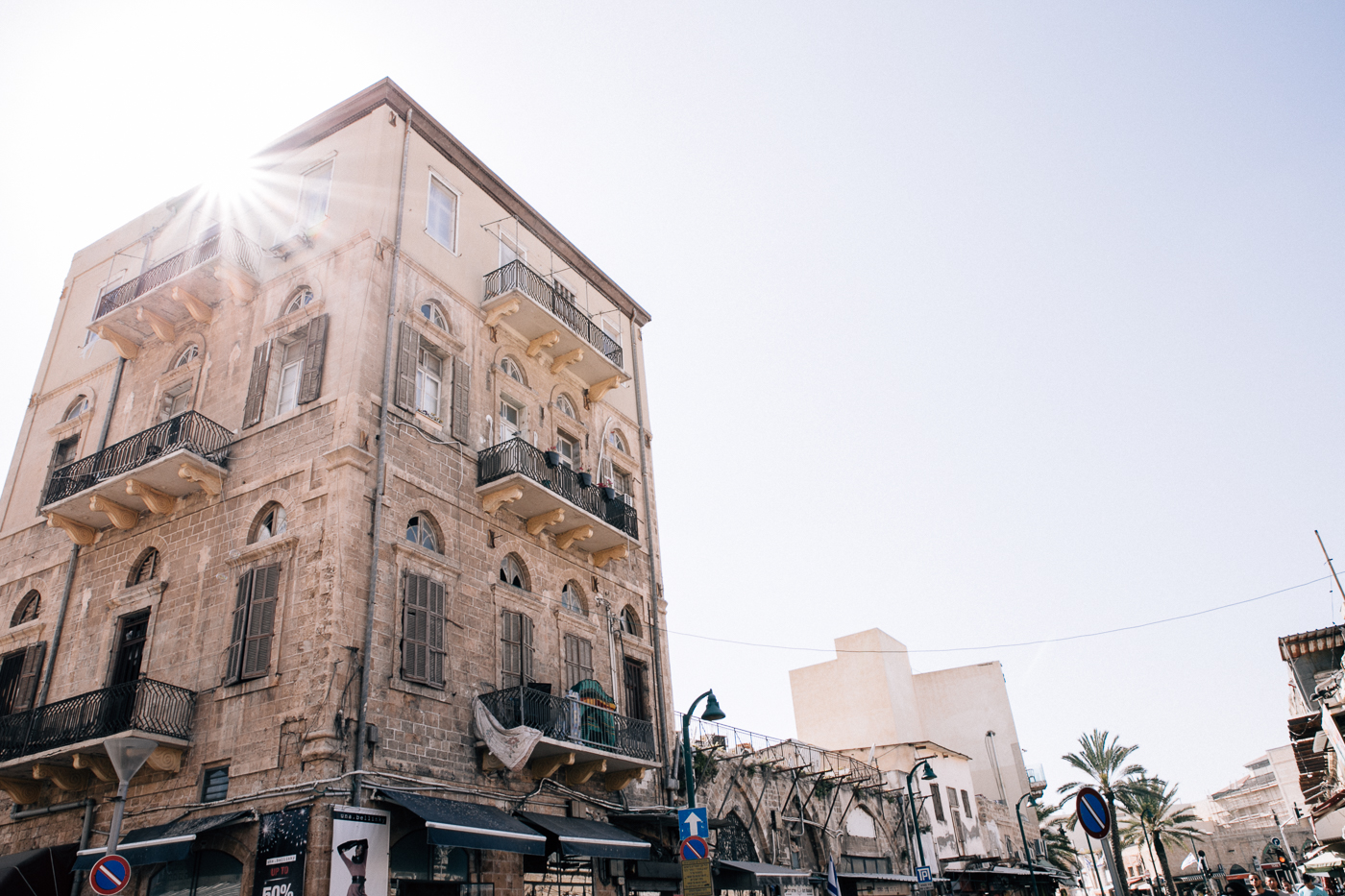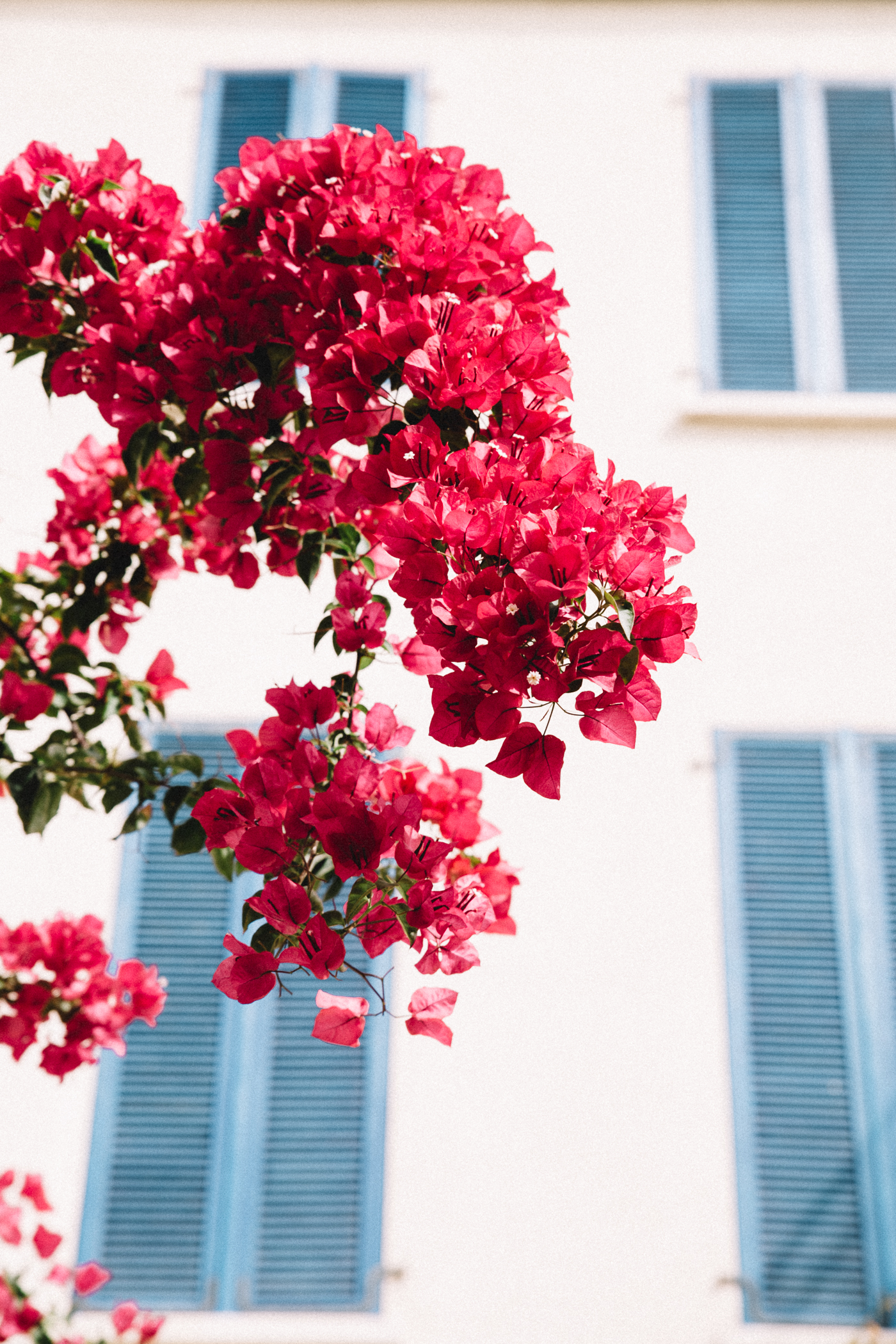 Tel Aviv Travel Guide
– where to sleep, eat, drink & what to see –
HOTELS – where to stay in Tel Aviv.
We stayed at The Market House Hotel, which I absolutely loved. The location in Old Town Jaffa could not have been more perfect, the staff was amazing and the interior stylish and cozy. Read my full hotel review here. During our visit to Tel Aviv, we also stopped by The Norman, which is supposedly one of the best boutique hotels in the world. The Norman Tel Aviv is a fusion of 1920s elegance and exceptional service, housed in two historic buildings, superbly restored to their unique architectural splendor. Last but not least, a friend of mine who has been to Tel Aviv multiple times is a big fan of the Brown Hotels, which we also spotted while riding bikes along the beach.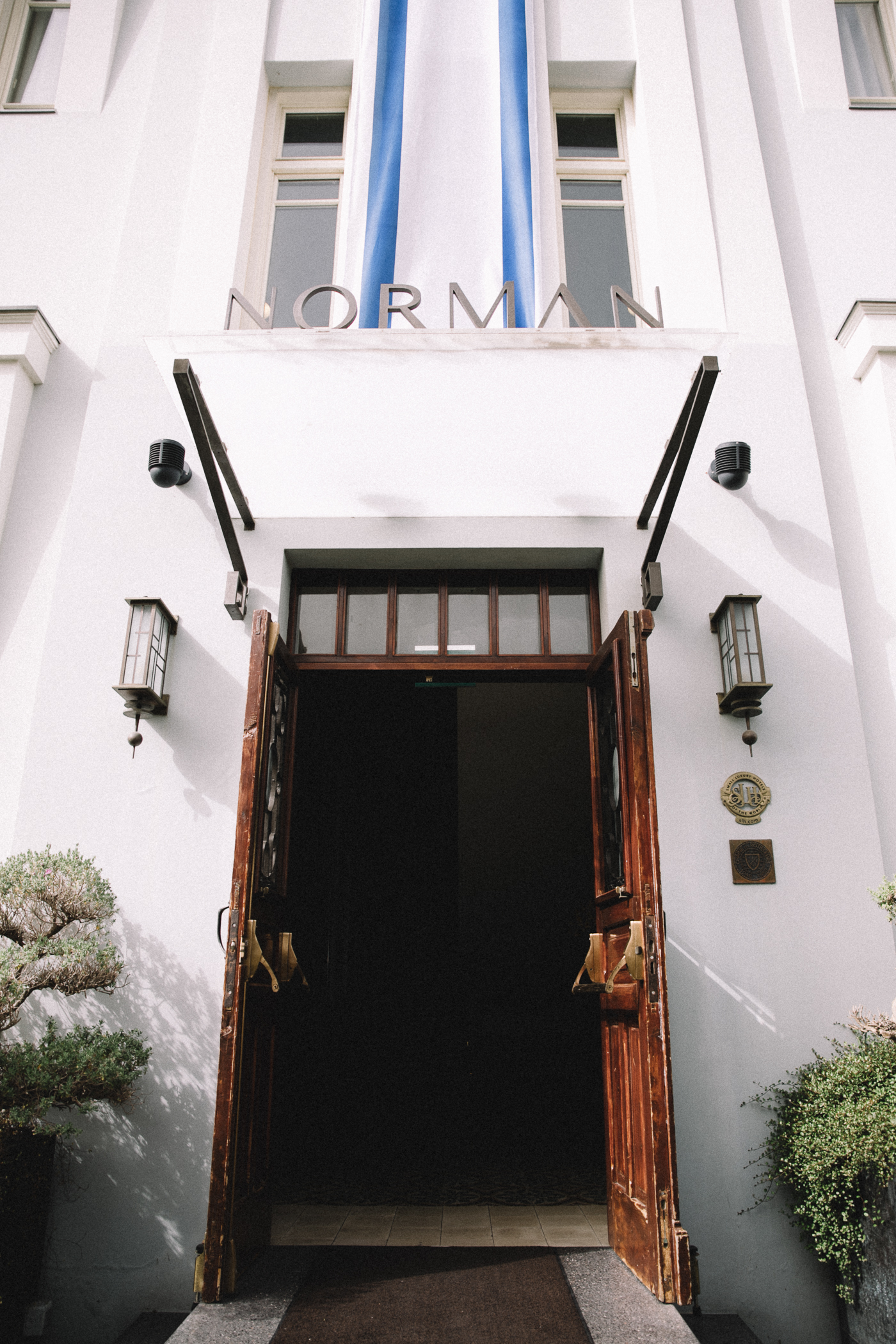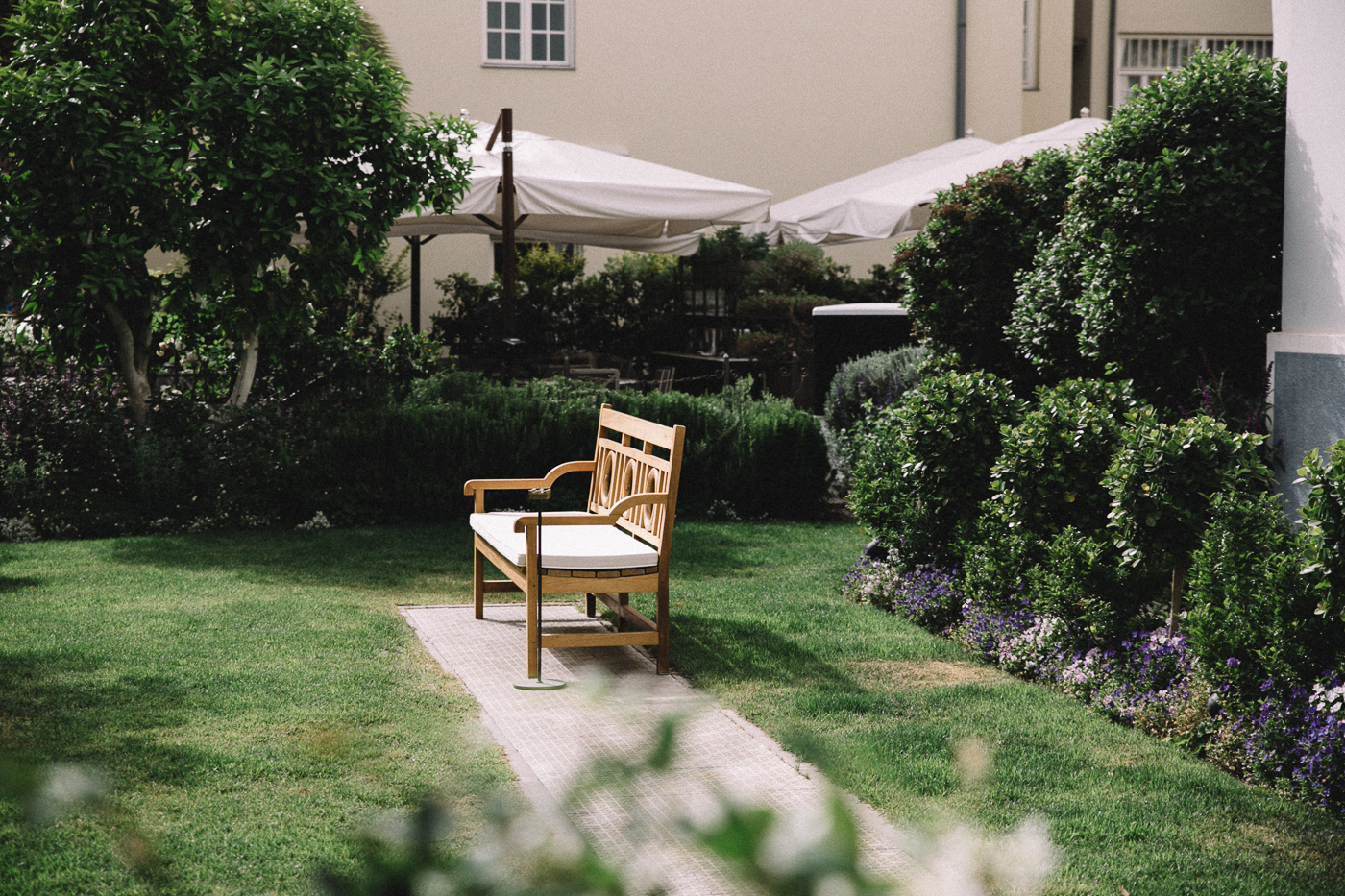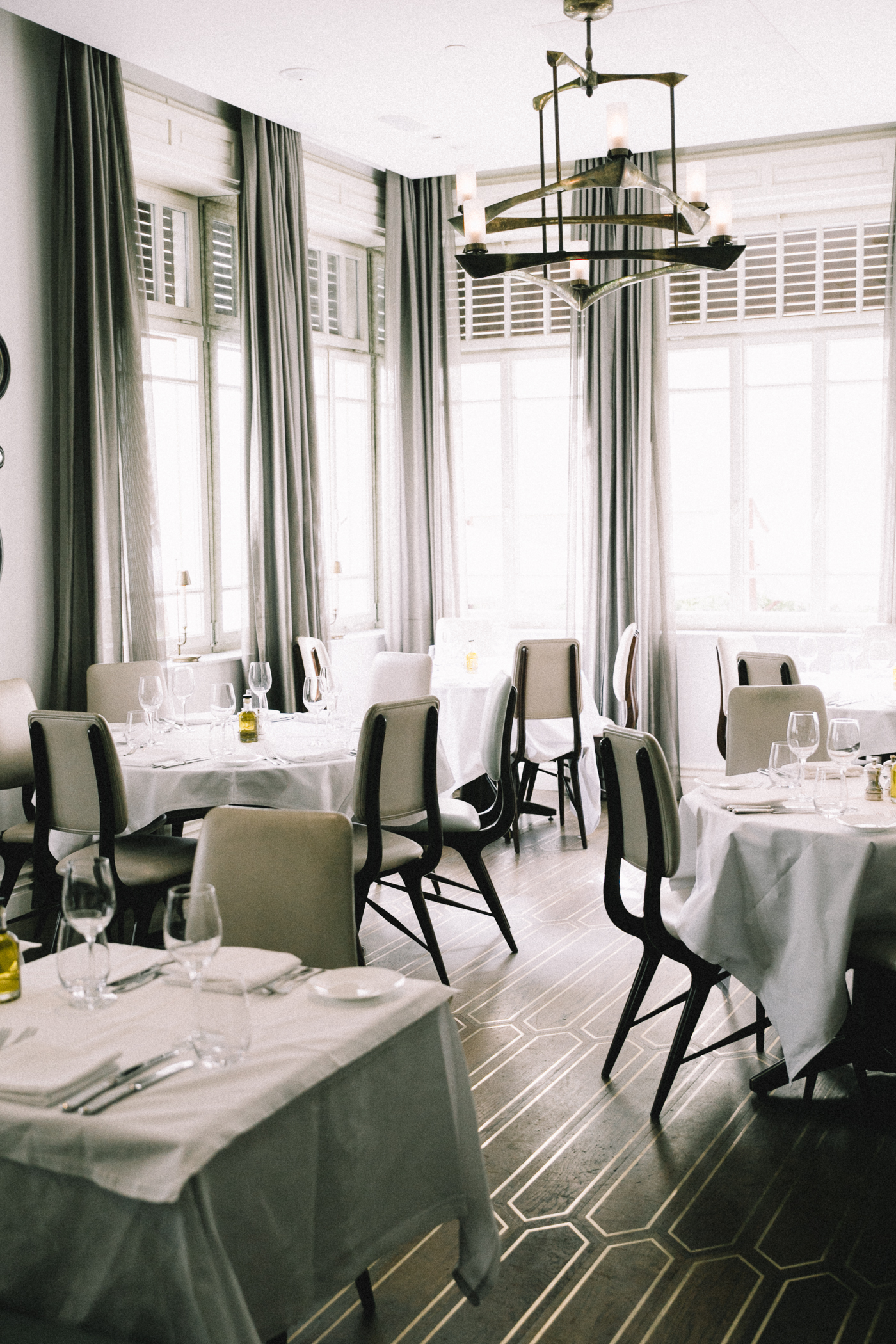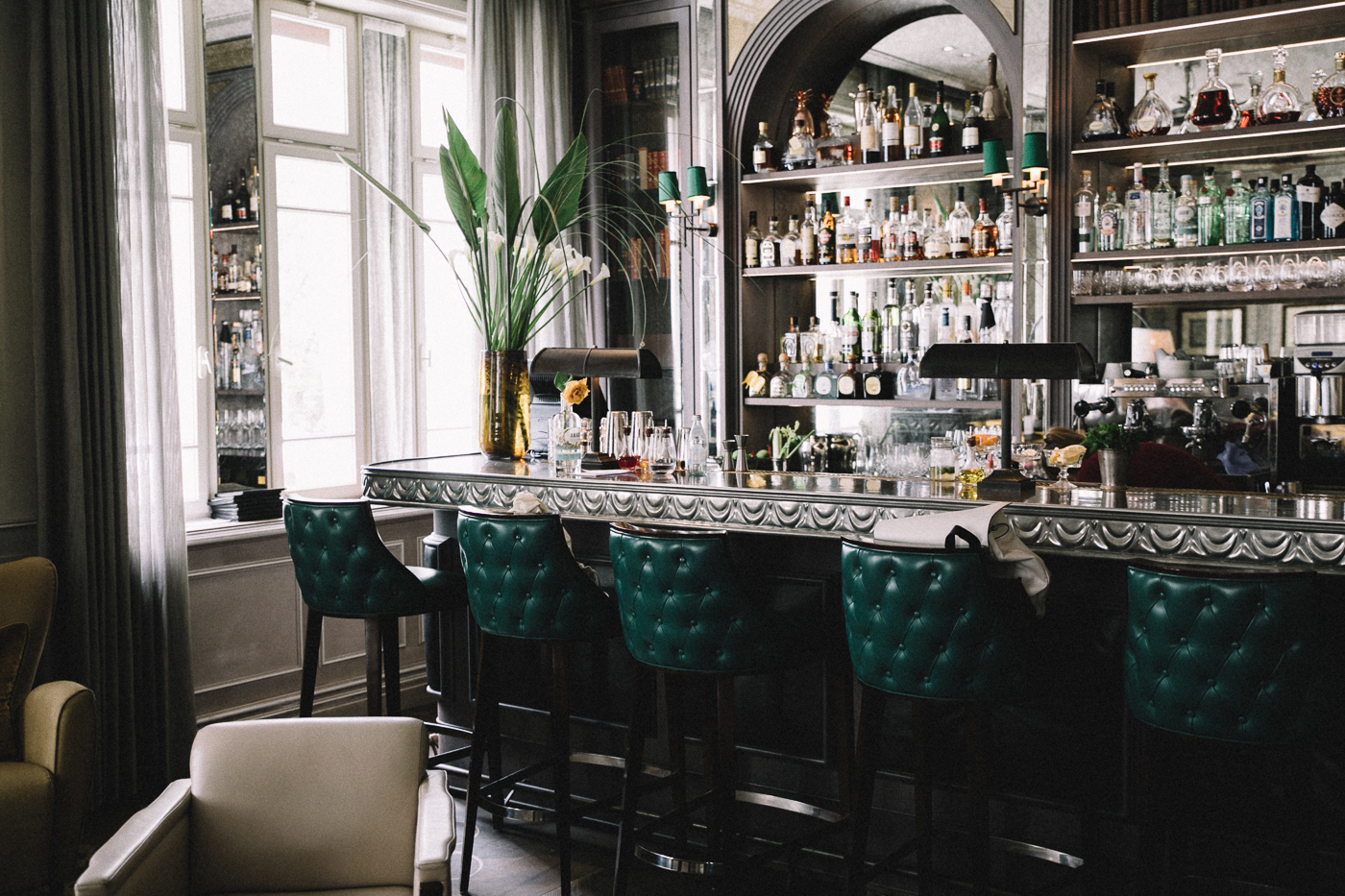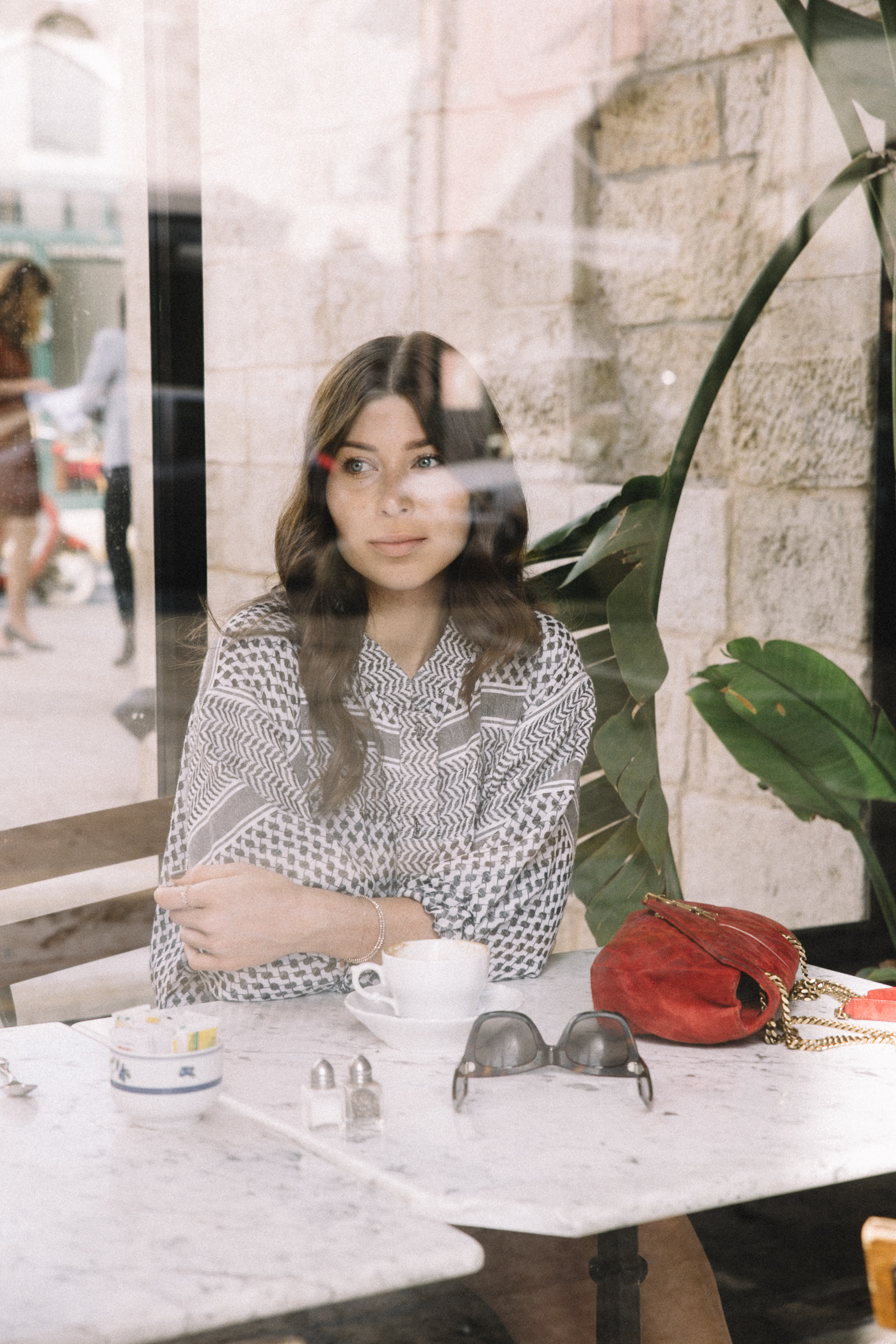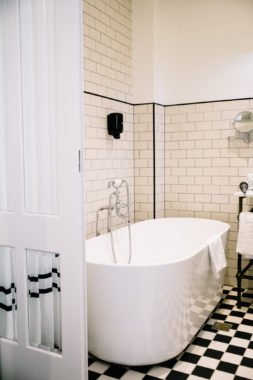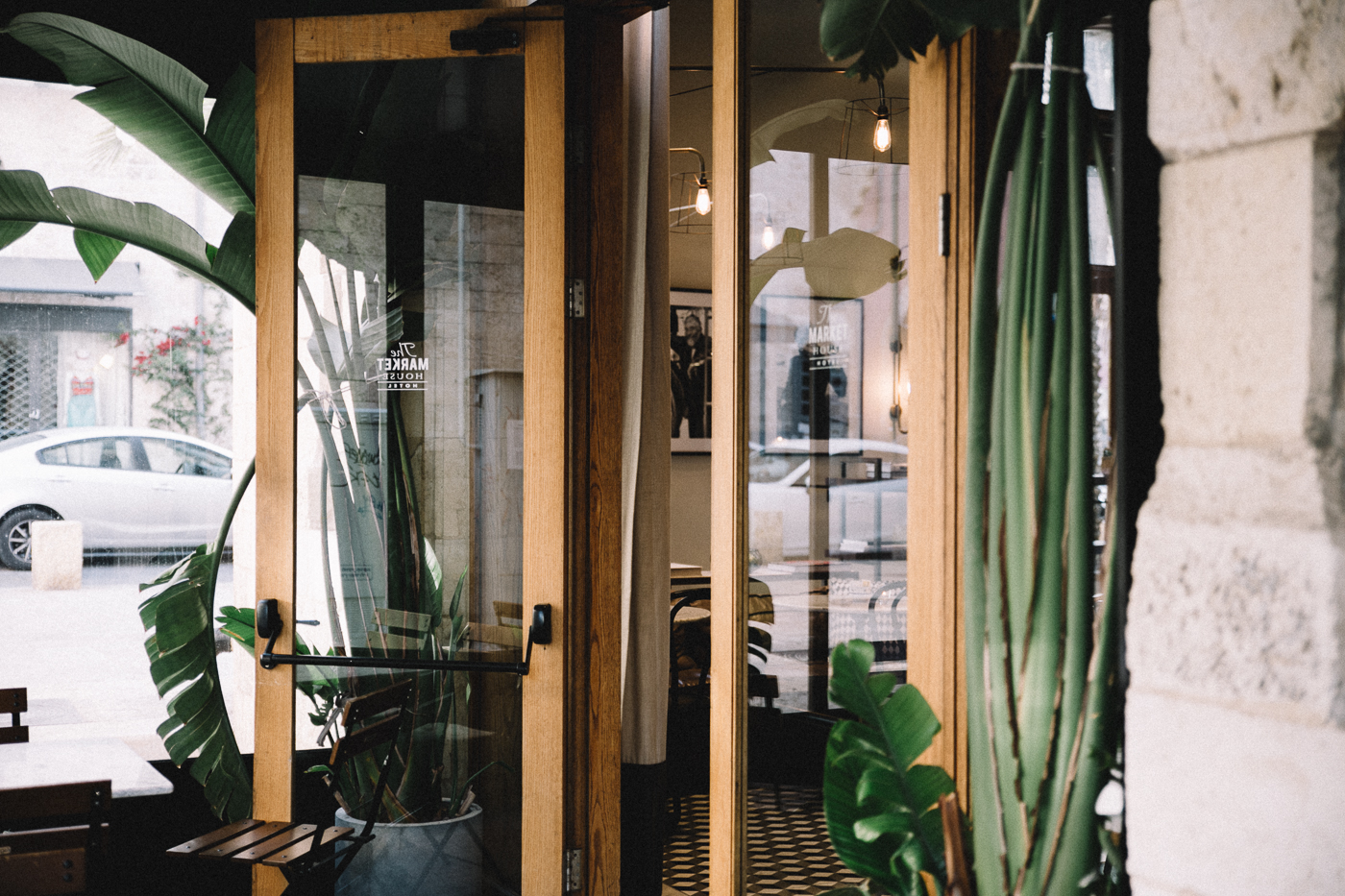 FOOD – what and where to eat in Tel Aviv.
If you ask me, the food is one of the best parts about Israeli culture. Even here in Vienna, hummus, lentils and chickpeas are amongst my favorite meals, but Tel Aviv obviously takes those local dishes to a whole new level. For the best falafel sandwich, fried eggplant and super fresh hummus, stop by Hakosem in Tel Aviv Center. My favorite restaurant in terms of flair and location was Puaa (the website really doesn't do it justice), just steps away from our hotel in Jaffa. They welcome you with sangria shots and the grilled eggplant, lentil salad and fried cauliflower were delish. Right around the corner from Puaa is Shaffa Bar, where we ate Shakshuka and drank Shaffa lemonade (find the recipe here). Supposedly Dr. Shakshuka – located on the same street as The Market House Hotel – has the best Shakshuka (as the name would suggest), but we forgot to consider closed business during Shabbat and didn't make it there. Also not to miss is The Old Man & The Sea down by the port. I would recommend just sticking to the salads and lemonade (50 shekels pP.) because there won't be room for a main course afterwards. If you are craving froyo, go to Tamara.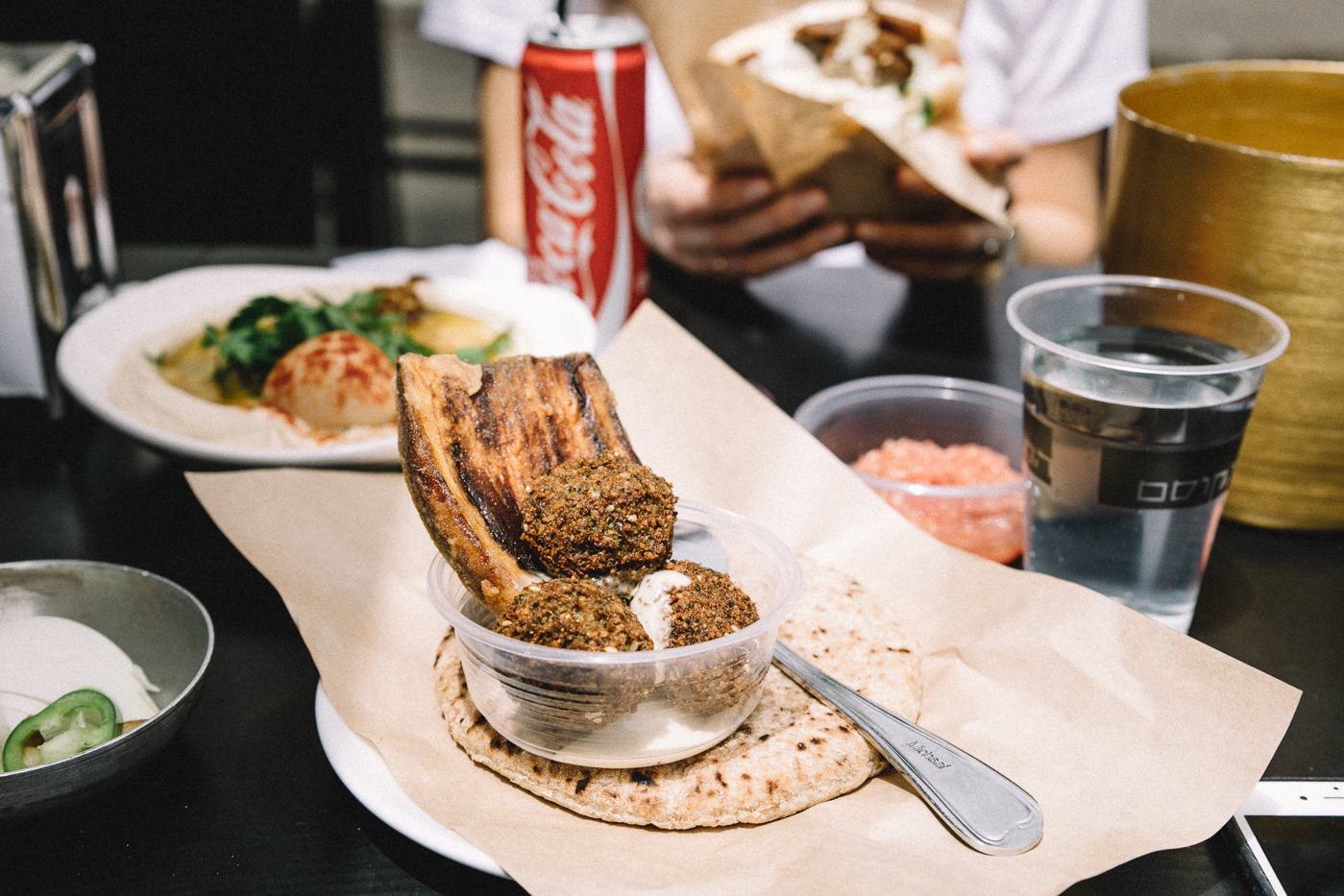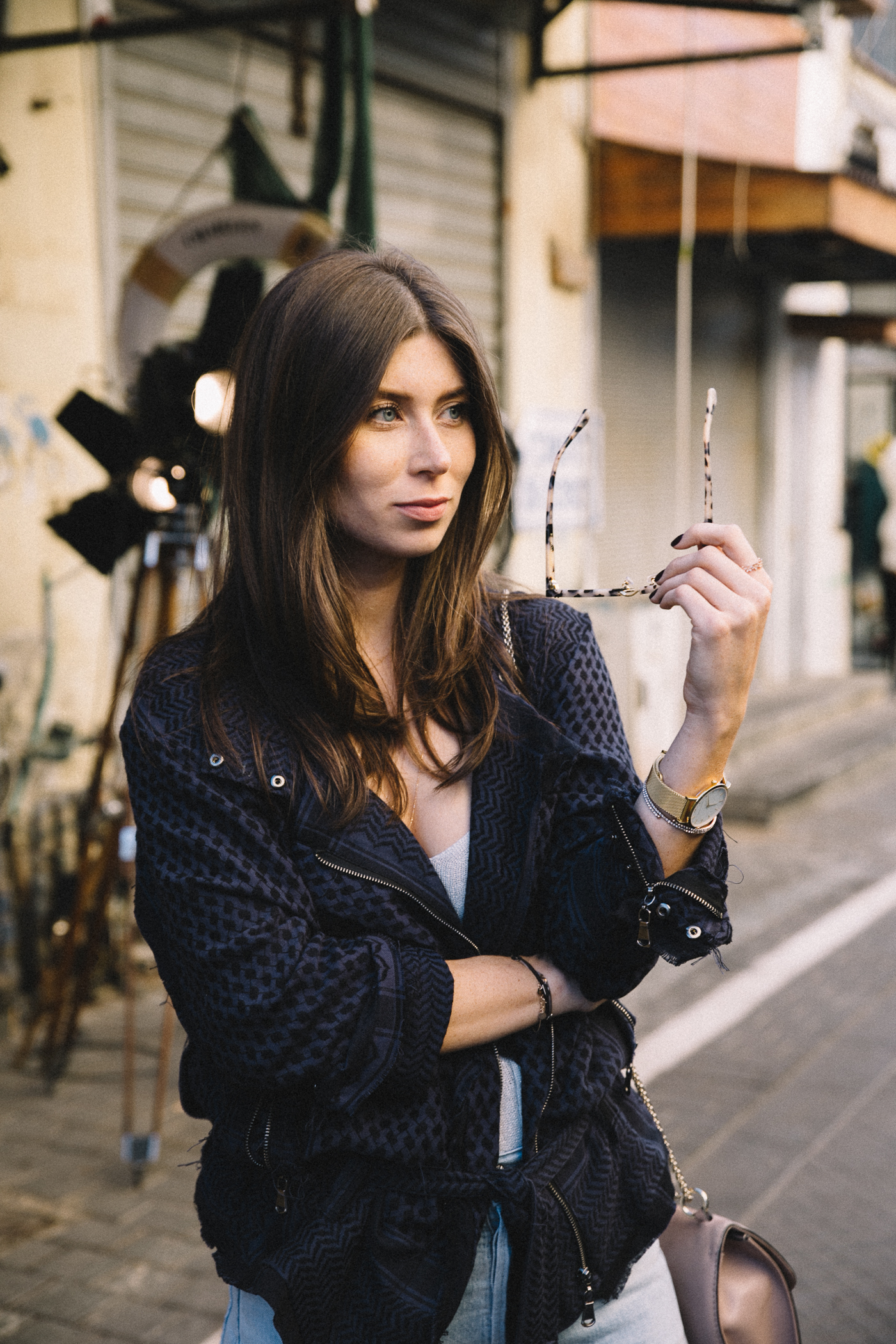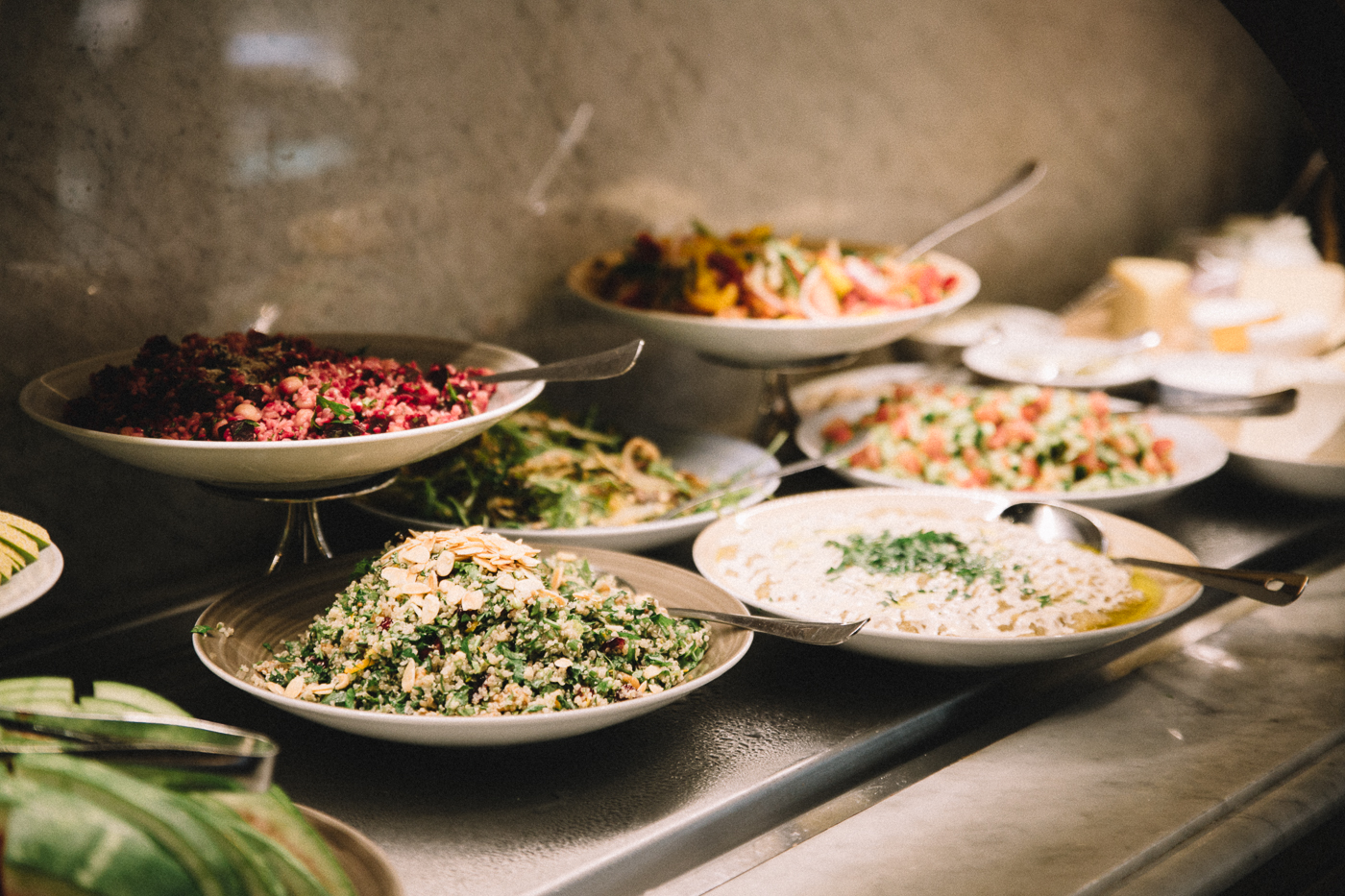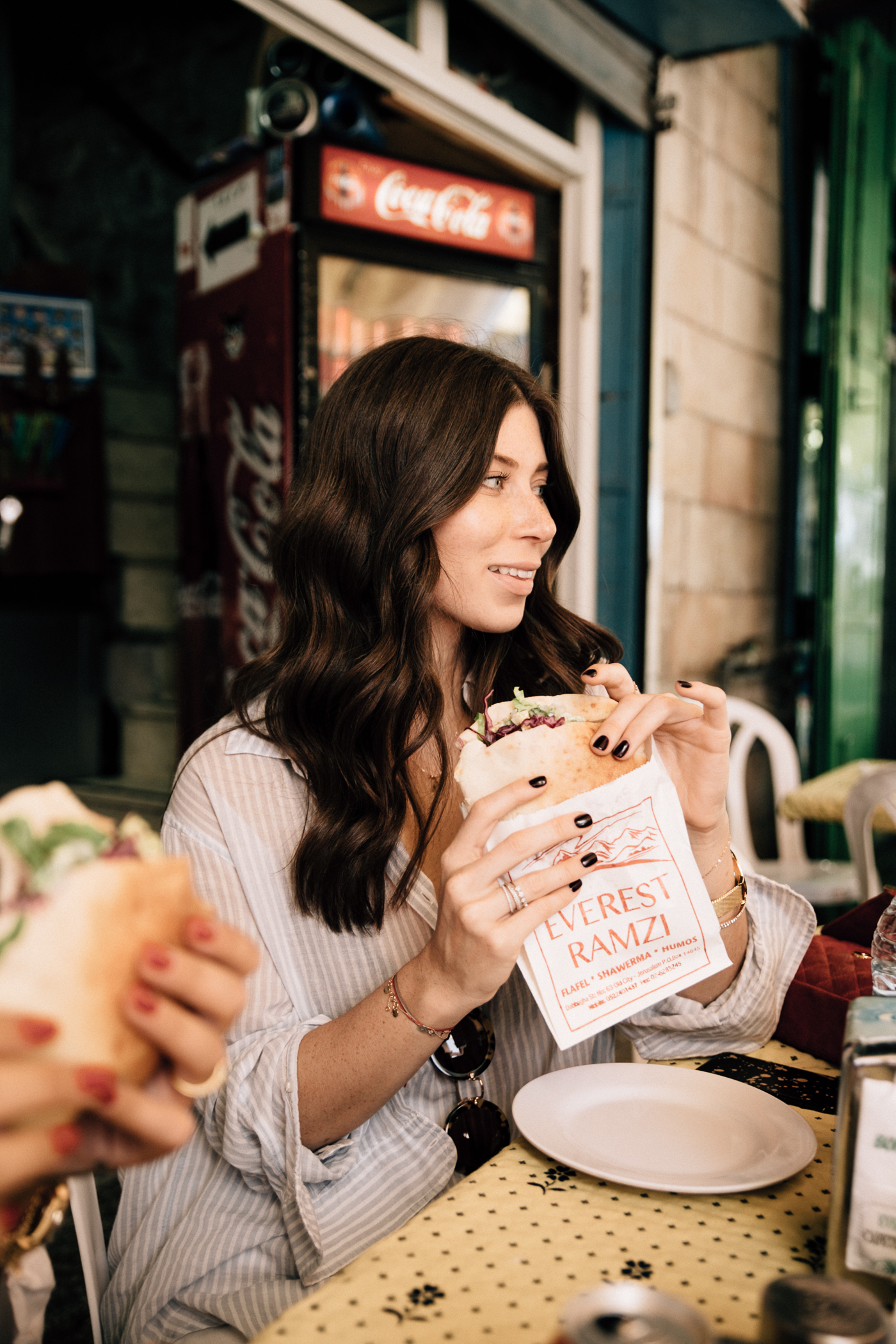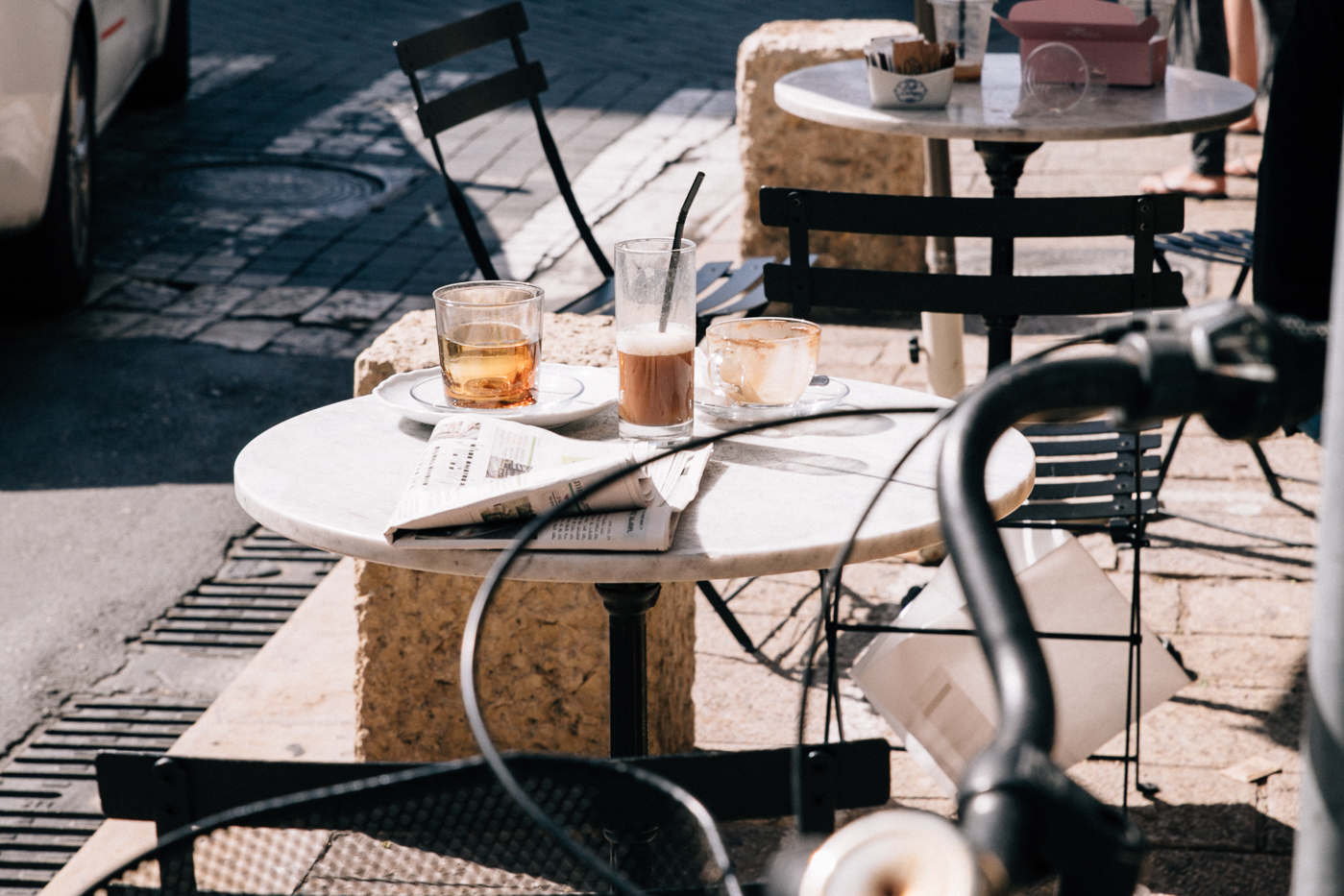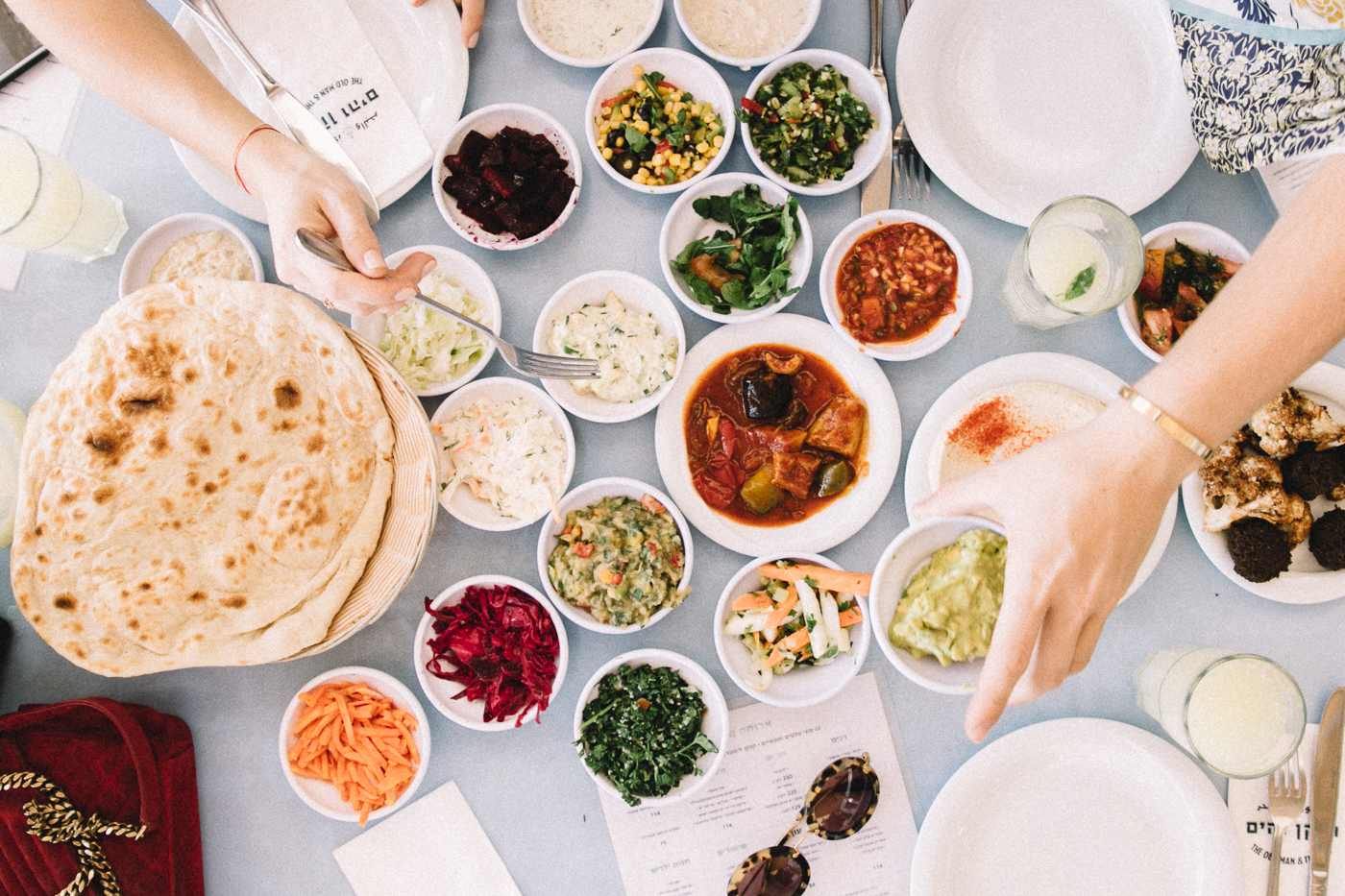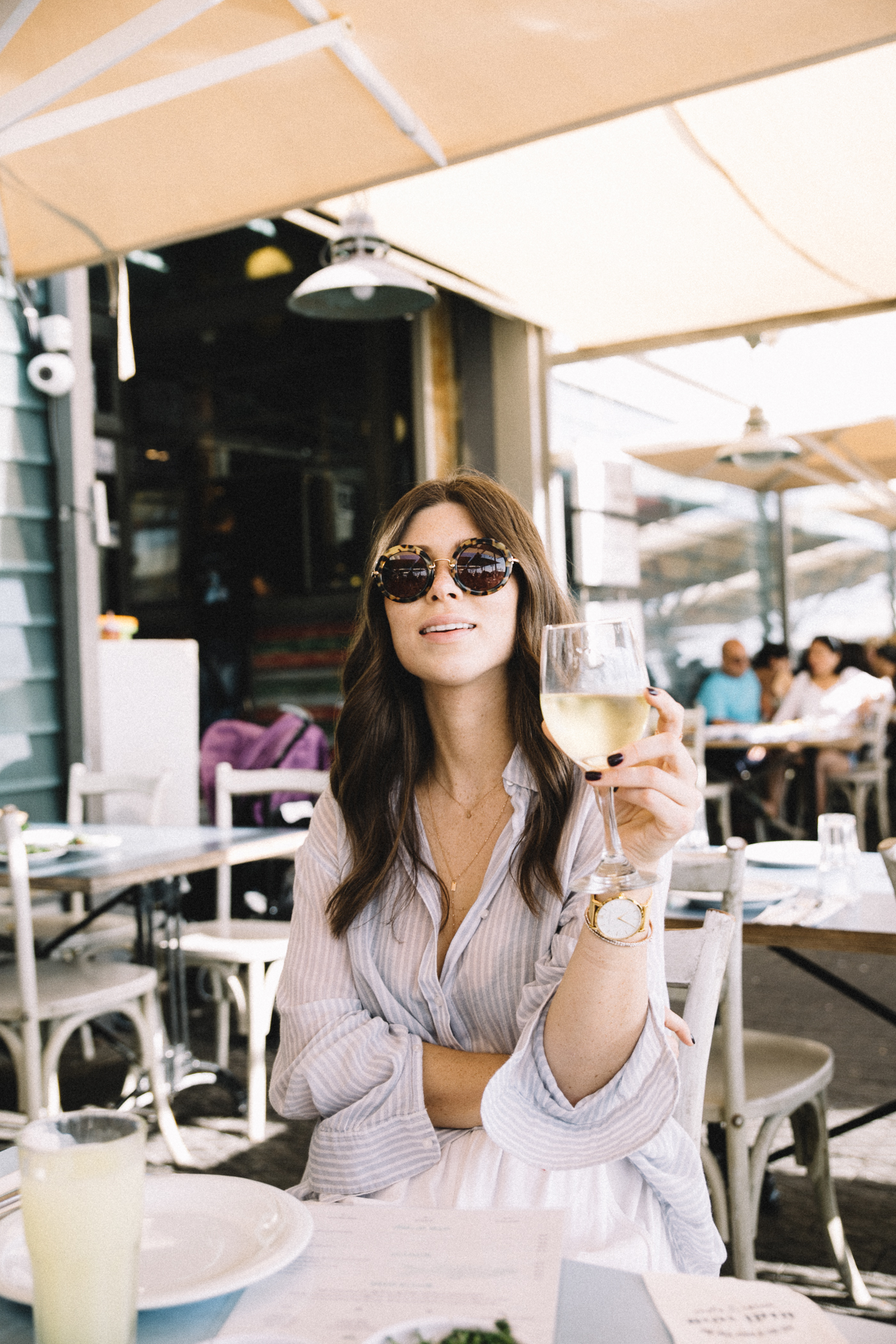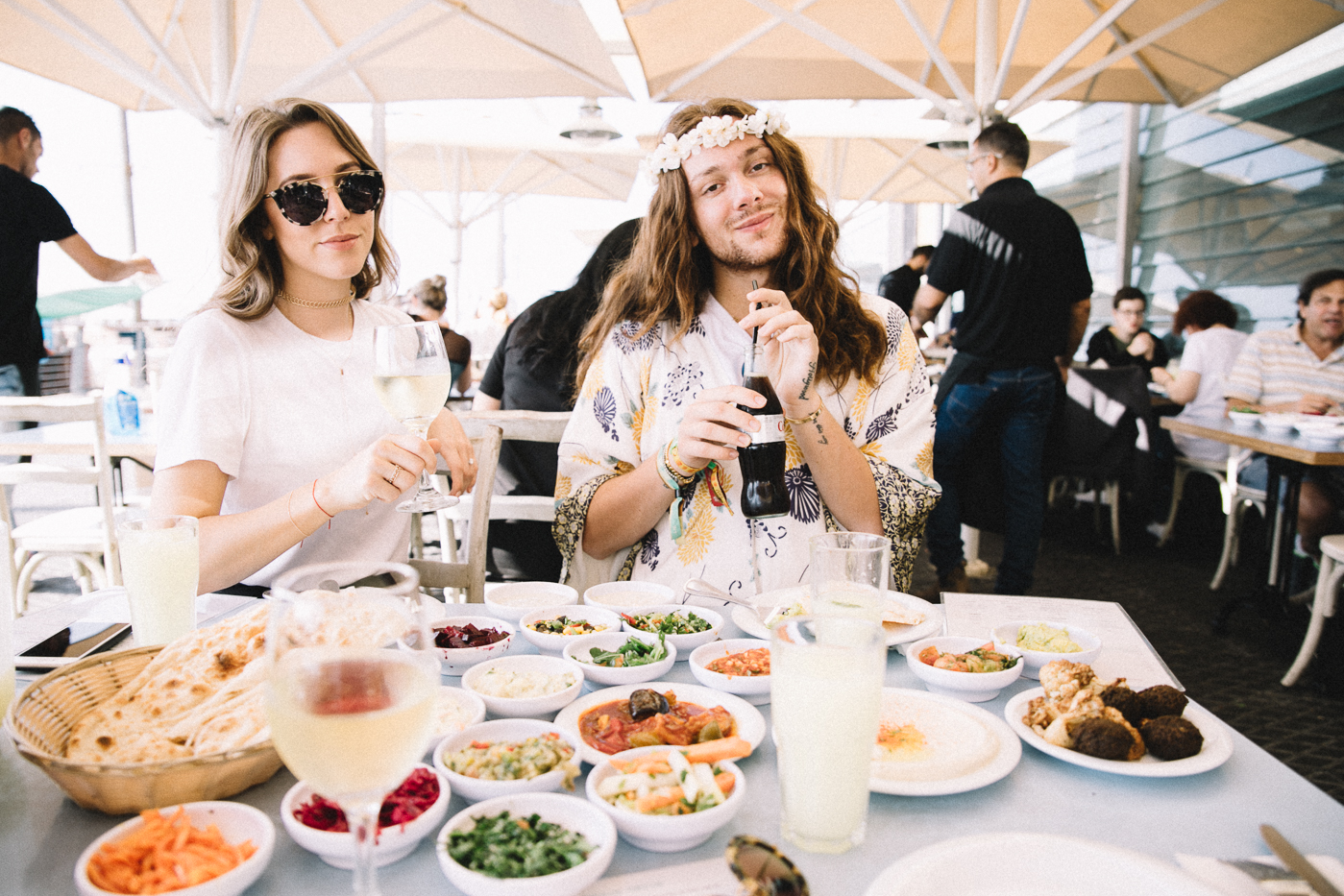 SHOP – local shoe & accessory designers in Tel Aviv.
As part of our trip, we also got to meet a lot of local designers, most of which were young shoe and accessory designers. It was so interesting to hear about their inspiration, how close to and involved in the whole production process (all made in Israel) they personally are and what inspires them. My personal highlight was Hilla Toledano, whose hand-crafted leather goods were not only stunning, but also so in tune with current trends. She made her first fanny bag over 3 years ago, before Céline & Co. made them a must-have. I went home with one of her passport covers, my only souvenir from Tel Aviv that will accompany me on my future travels. What impressed me the most about her, was what a young, gorgeous self-made woman she was, working together with only a 70-year old man in her small studio.
Also worth checking-out: LAX, Kobi Levi (made shoes for Lady Gaga!!), Olive Thomas (loved those mules with the tassels) and Shani Bar.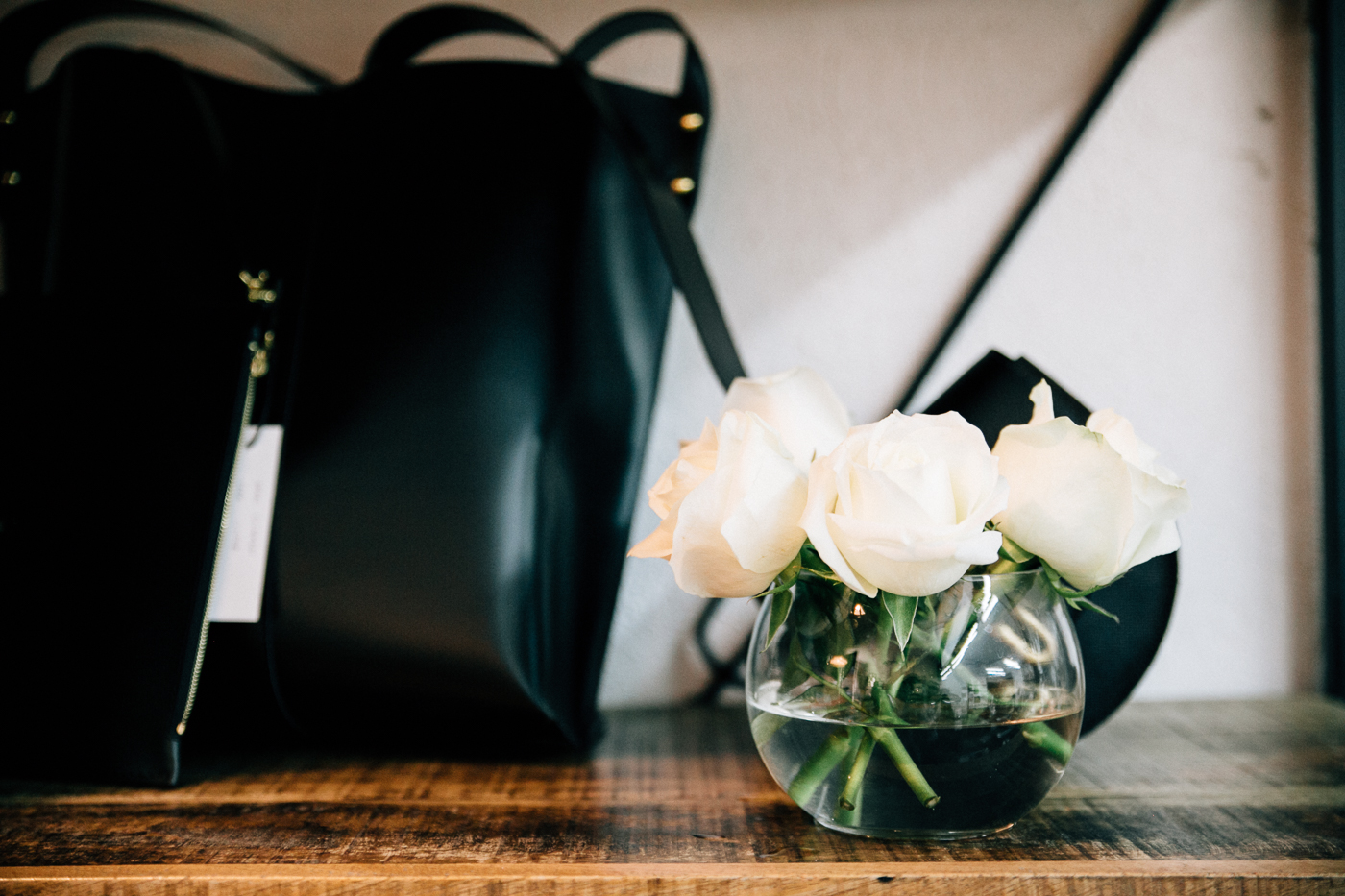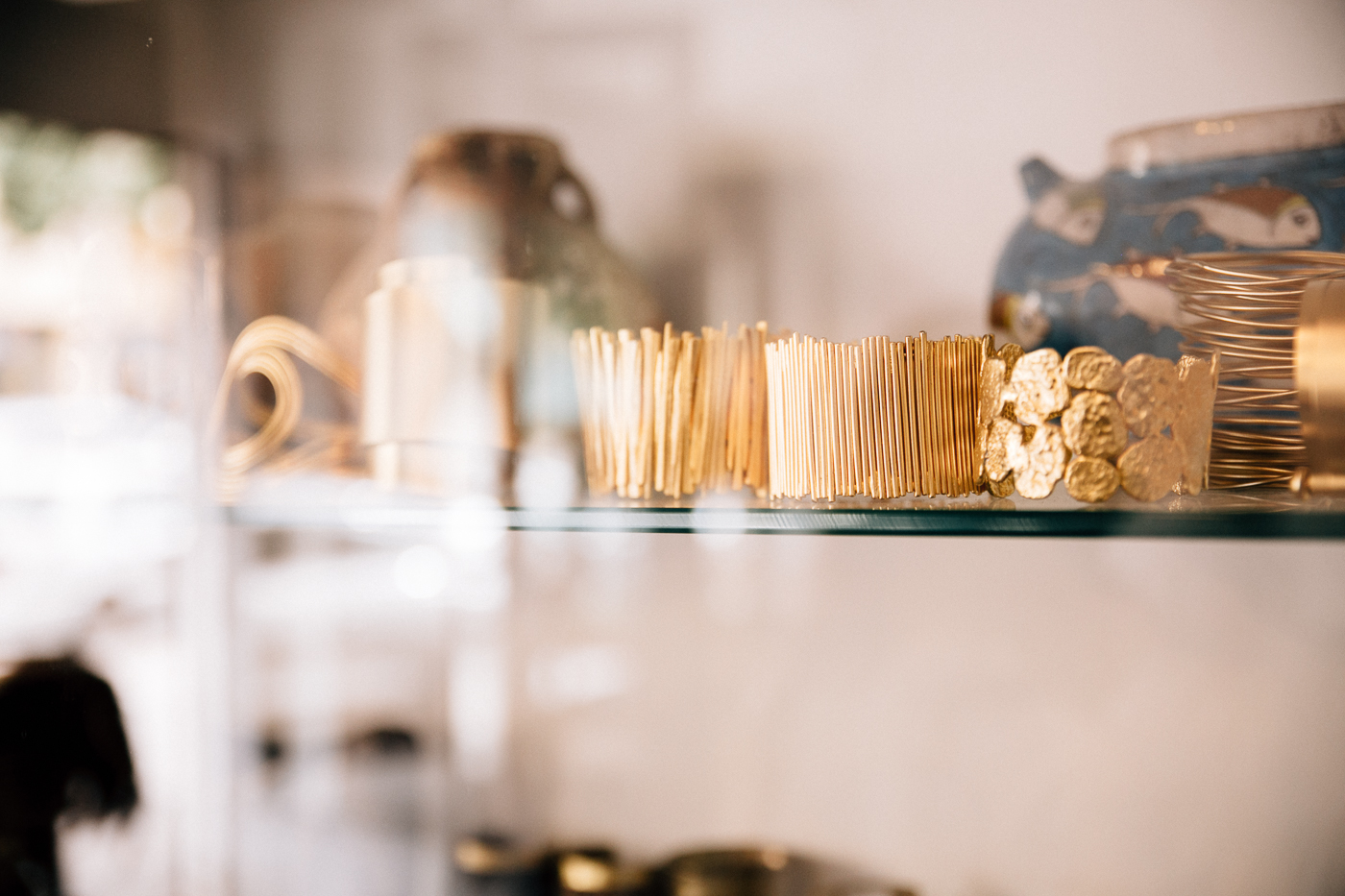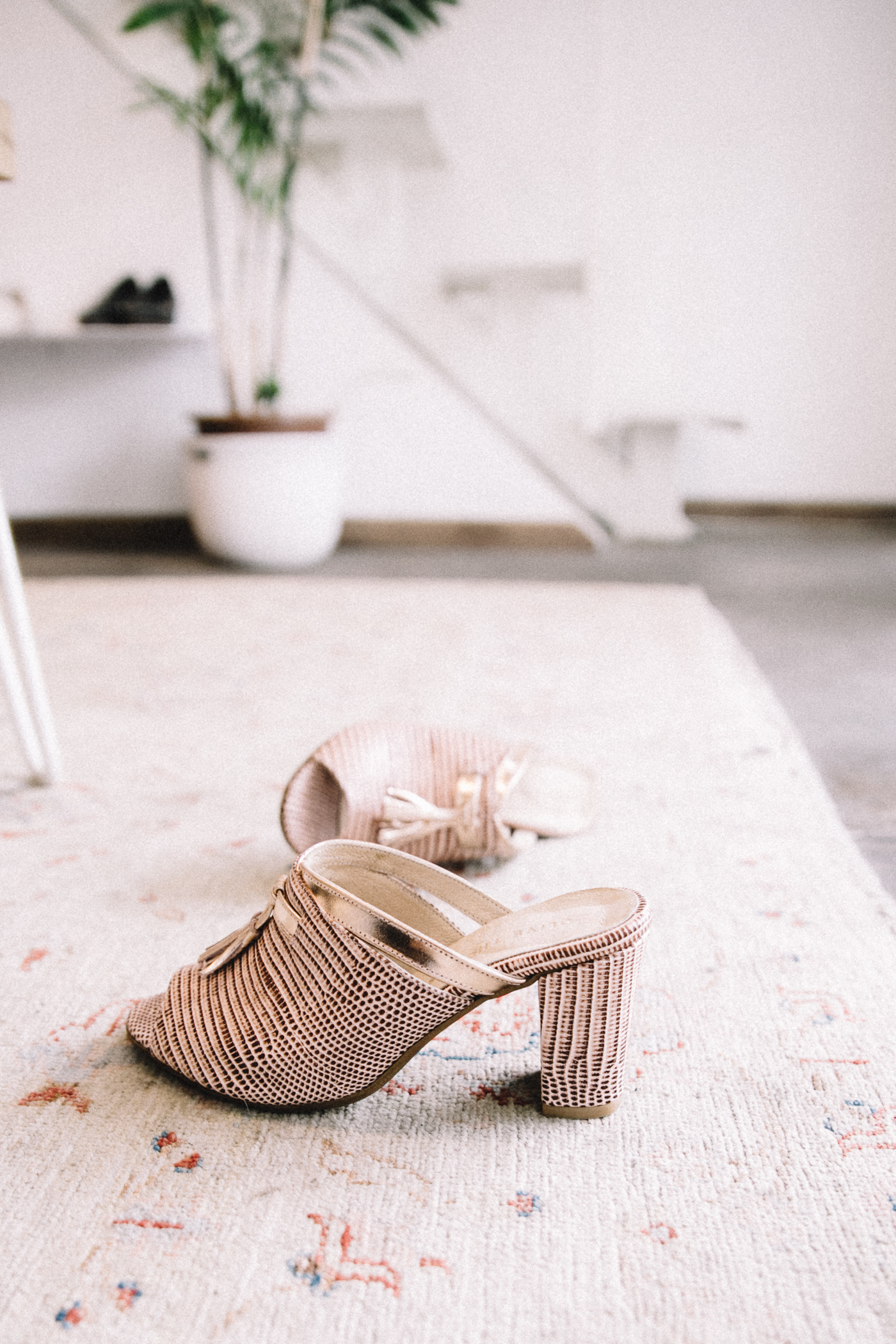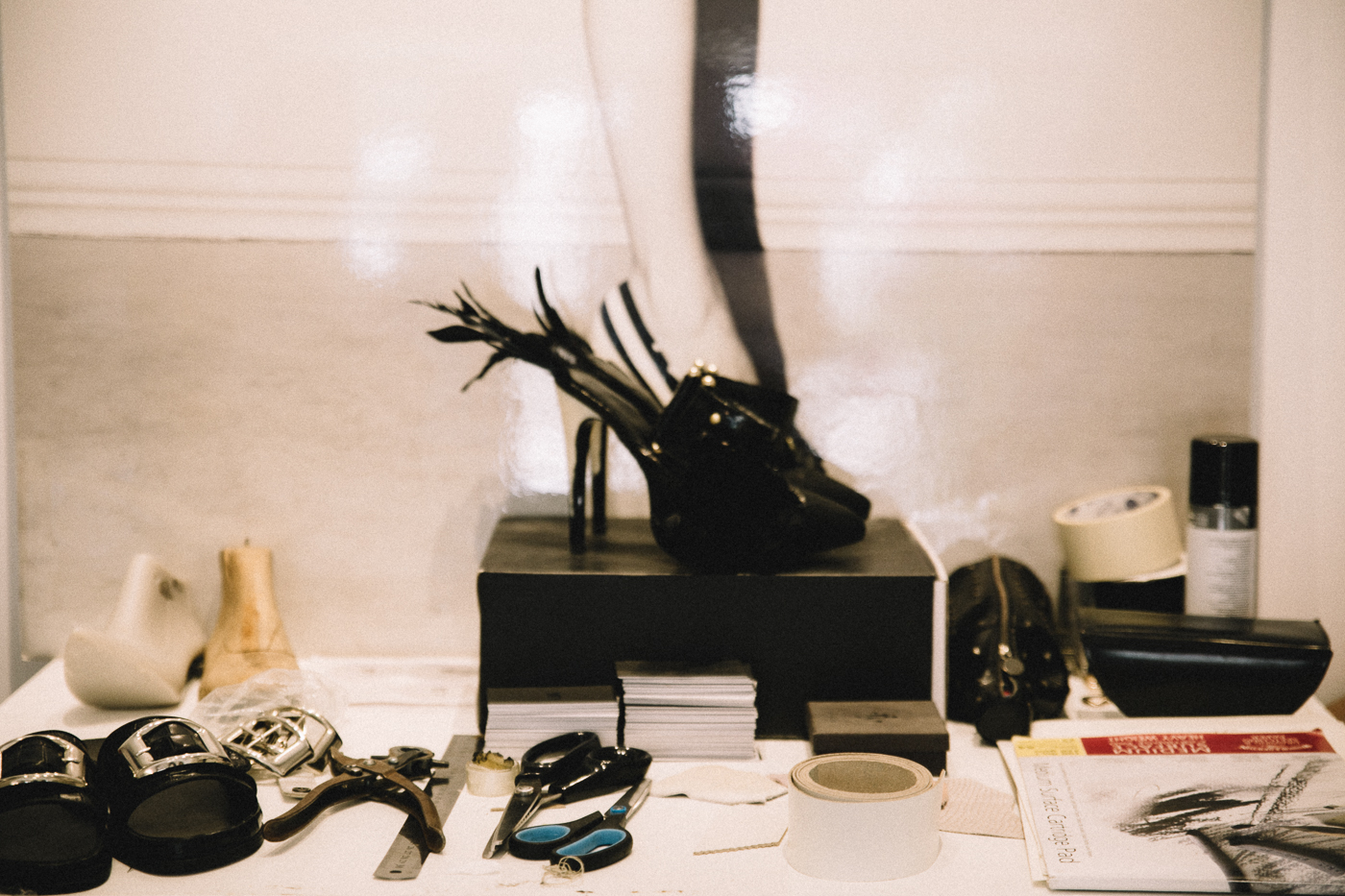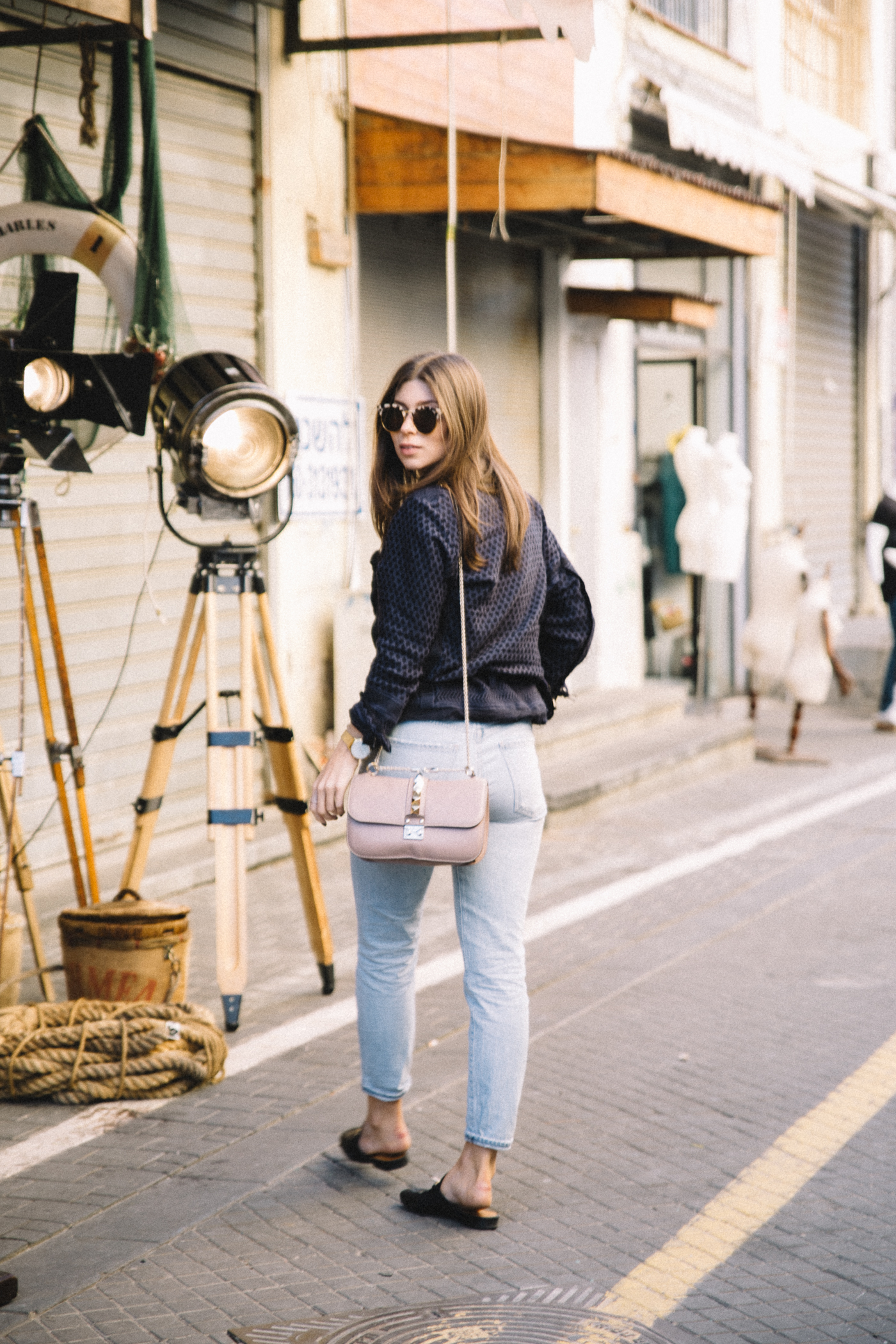 NIGHTLIFE – where to go out in Tel Aviv.
We did a bit of bar hoping to get to know as many cool places as possible. I absolutely loved the whole casual vibe about people talking, having drinks on the sidewalk or across from a synagogue, eating at 11pm and good vibes everywhere we went.
Here are the best bars to visit in Tel Aviv: Rothschild 12, which is housed in one of the first buildings in Tel Aviv (from 1909) and was by far the coolest bar I have ever been to. Port Said belongs to the same guy as Miznon in Vienna and is located directly across from the Great Synagogue. Shpagat is a gay bar with a really cool atmosphere and in Jaffa be sure to check out The Container.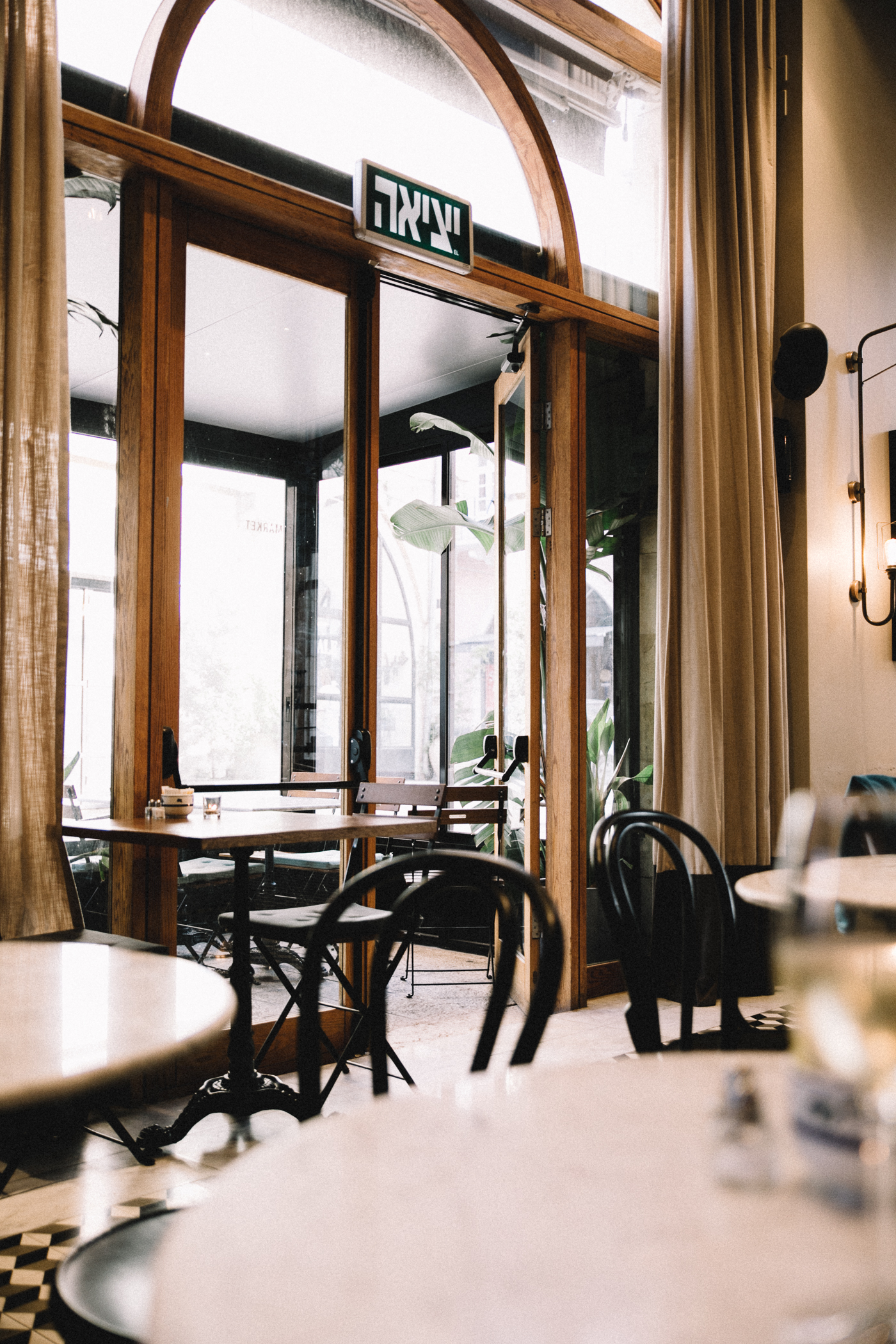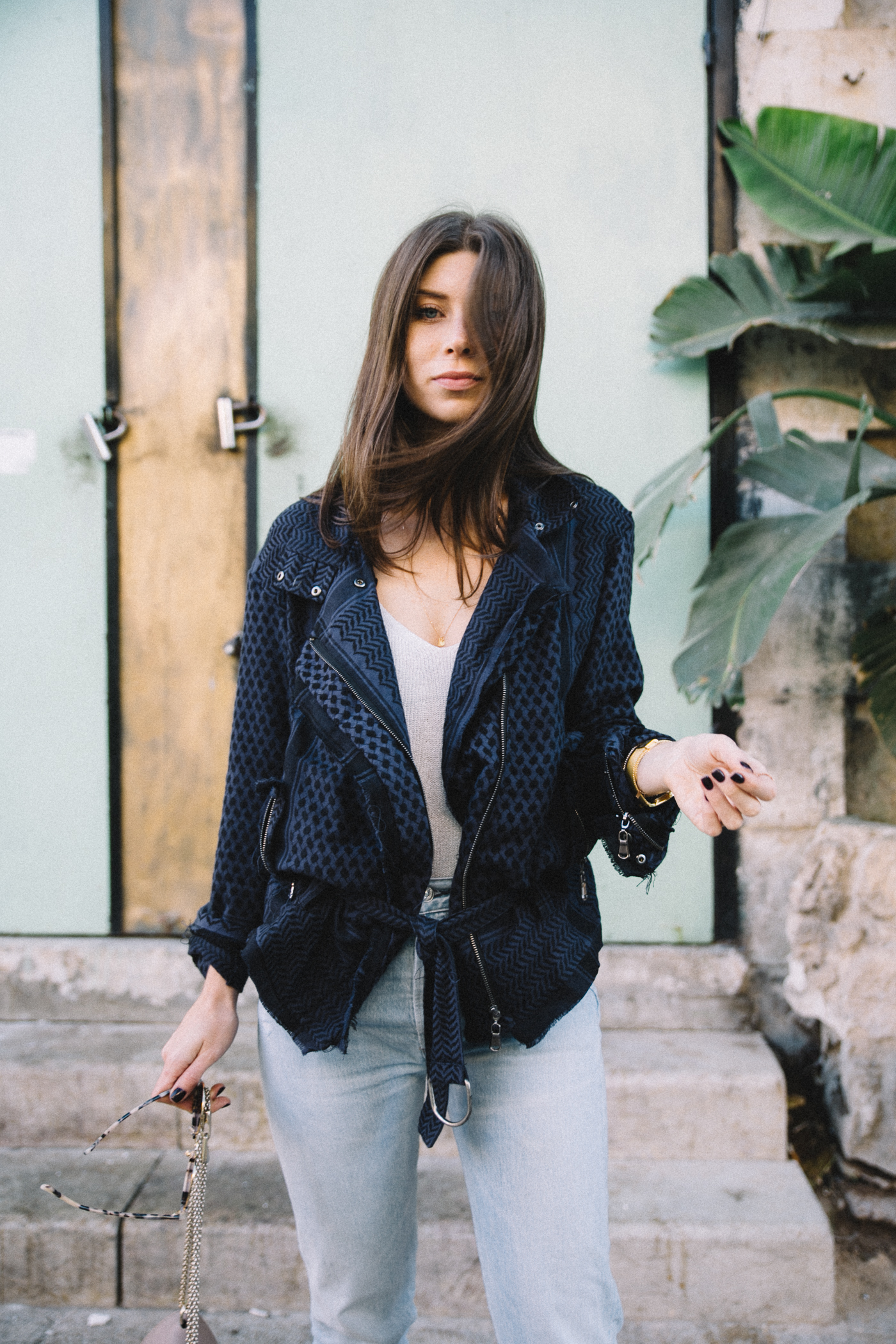 SIGHTSEEING – what to see in Tel Aviv.
Tel Aviv is a fairly young city and doesn't have lots of those typical museums or historic sights, but it does have many amazing neighborhoods, the beach and Bauhaus architecture. We did the open Bauhaus museum, rode bikes along the beach, explored Neve Tzedek, visited the St. Peter's Church in Jaffa and went to the Carmel Market – all of which I can highly recommend!
Of course, Jerusalem and the Dead Sea are also in close proximity. Jerusalem is about 45 minutes to 1 hour by car (the Yad Vashem holocaust museum is a must!!) and the Dead Sea another 30 minutes or so. Unfortunately, our schedule was so packed that we didn't make it to the sea or desert, but the next time I visit the country both of those are at the very top of my list.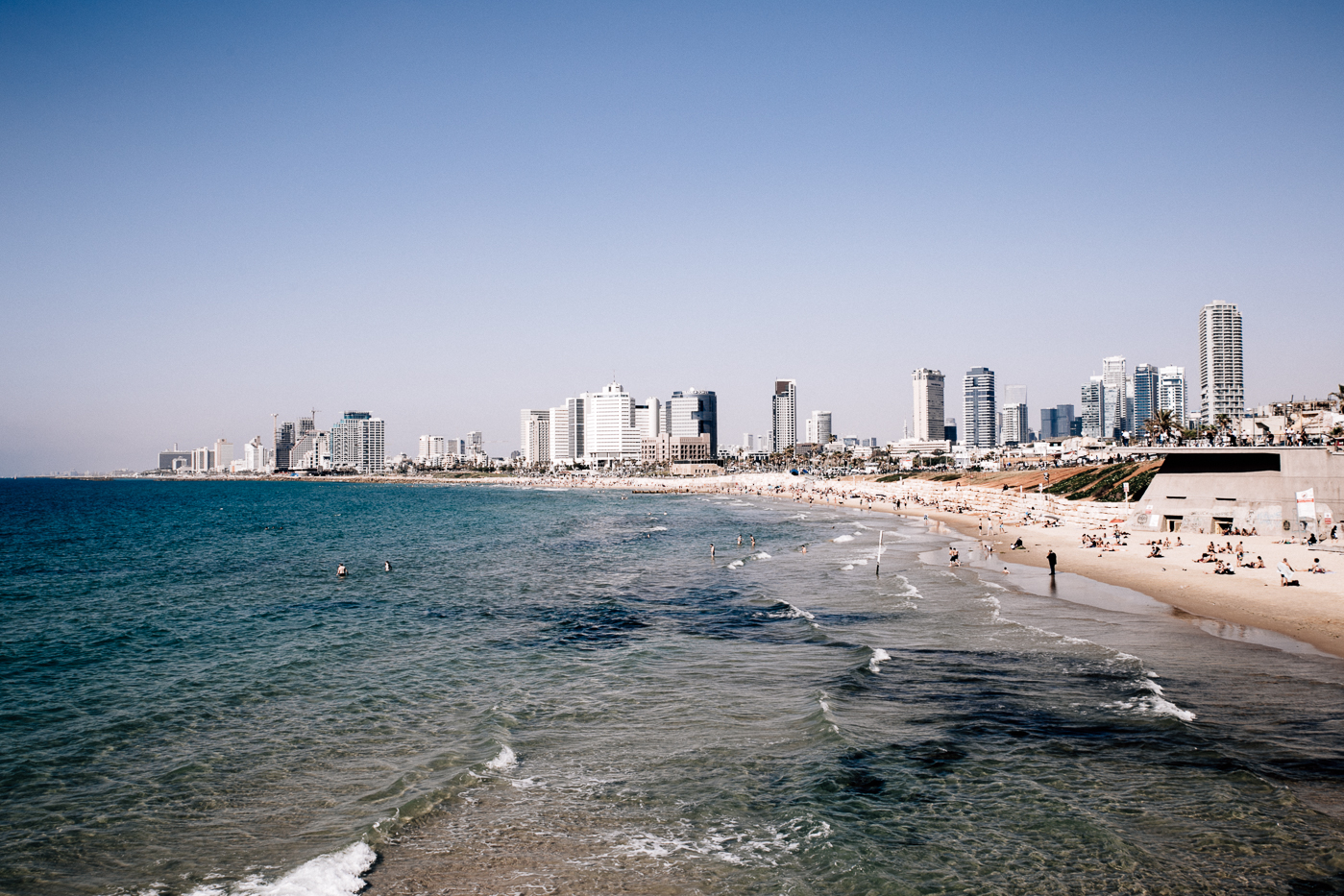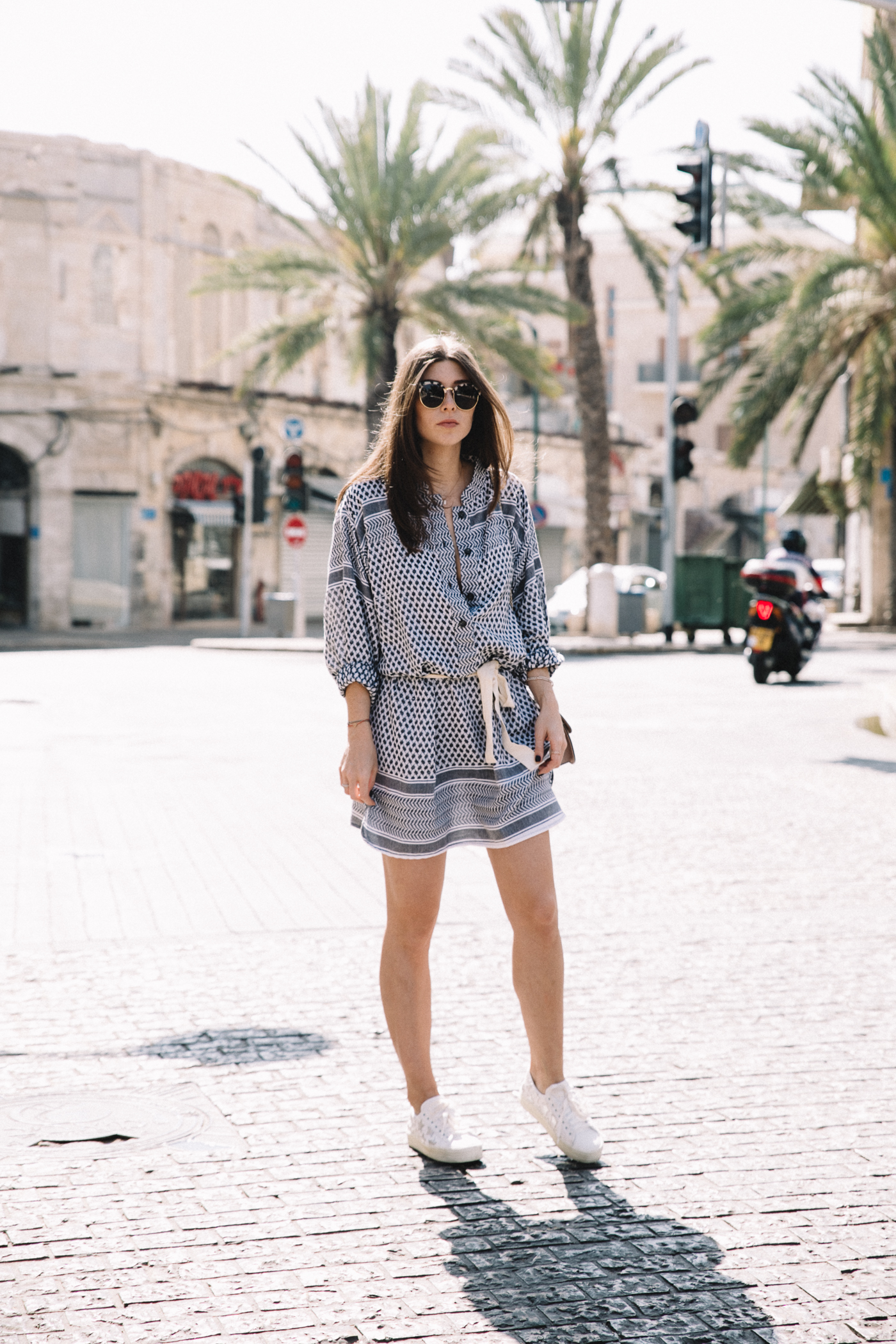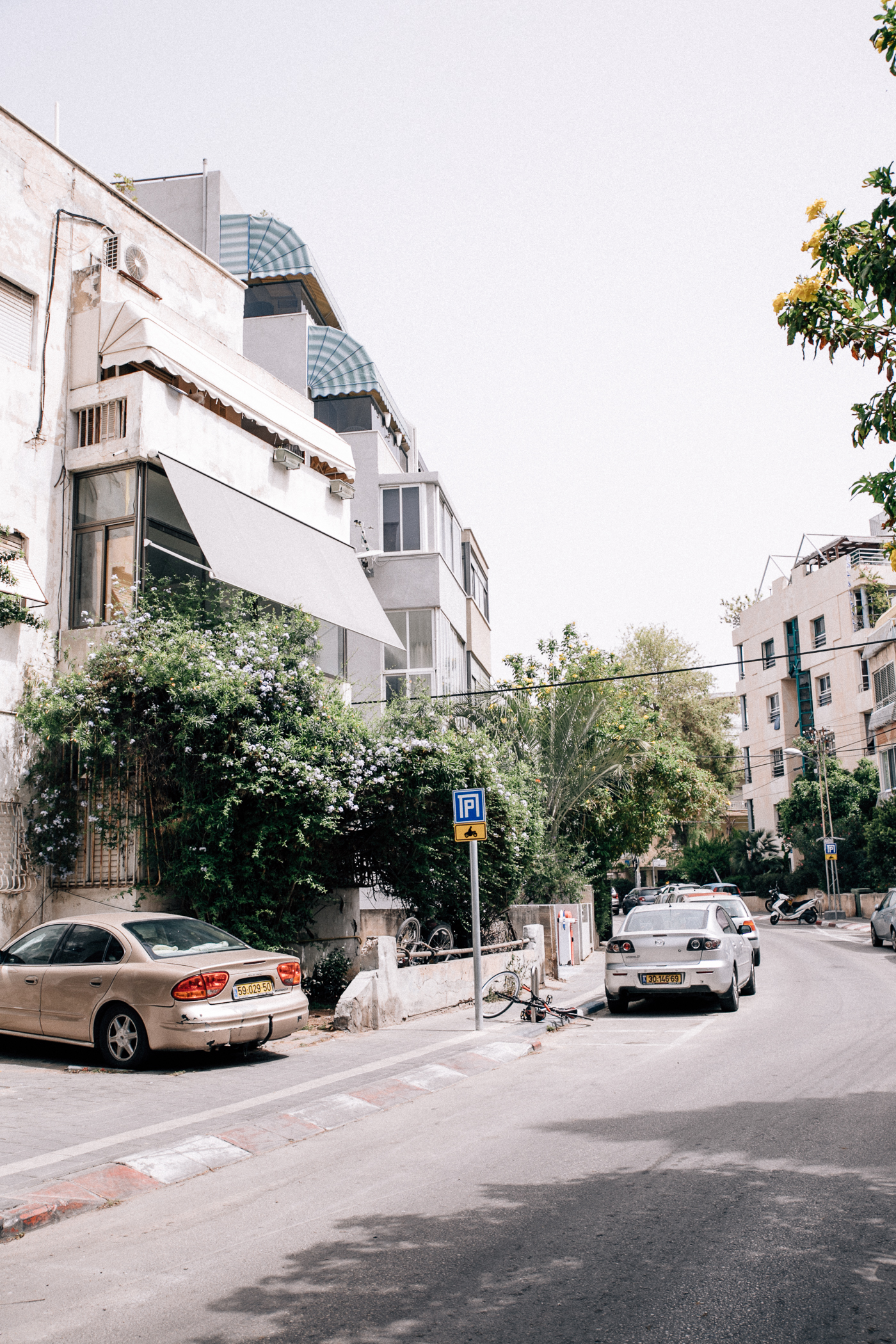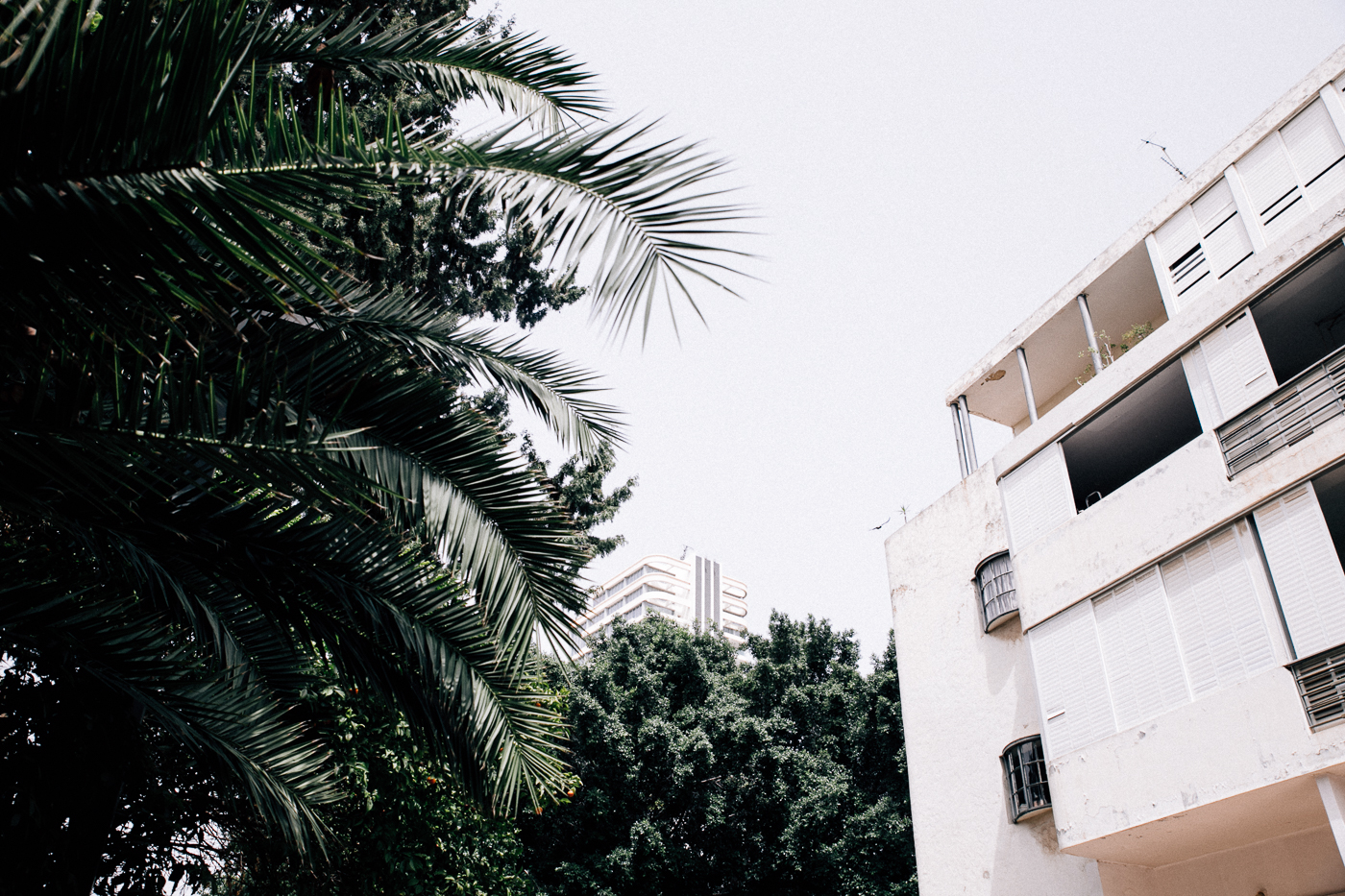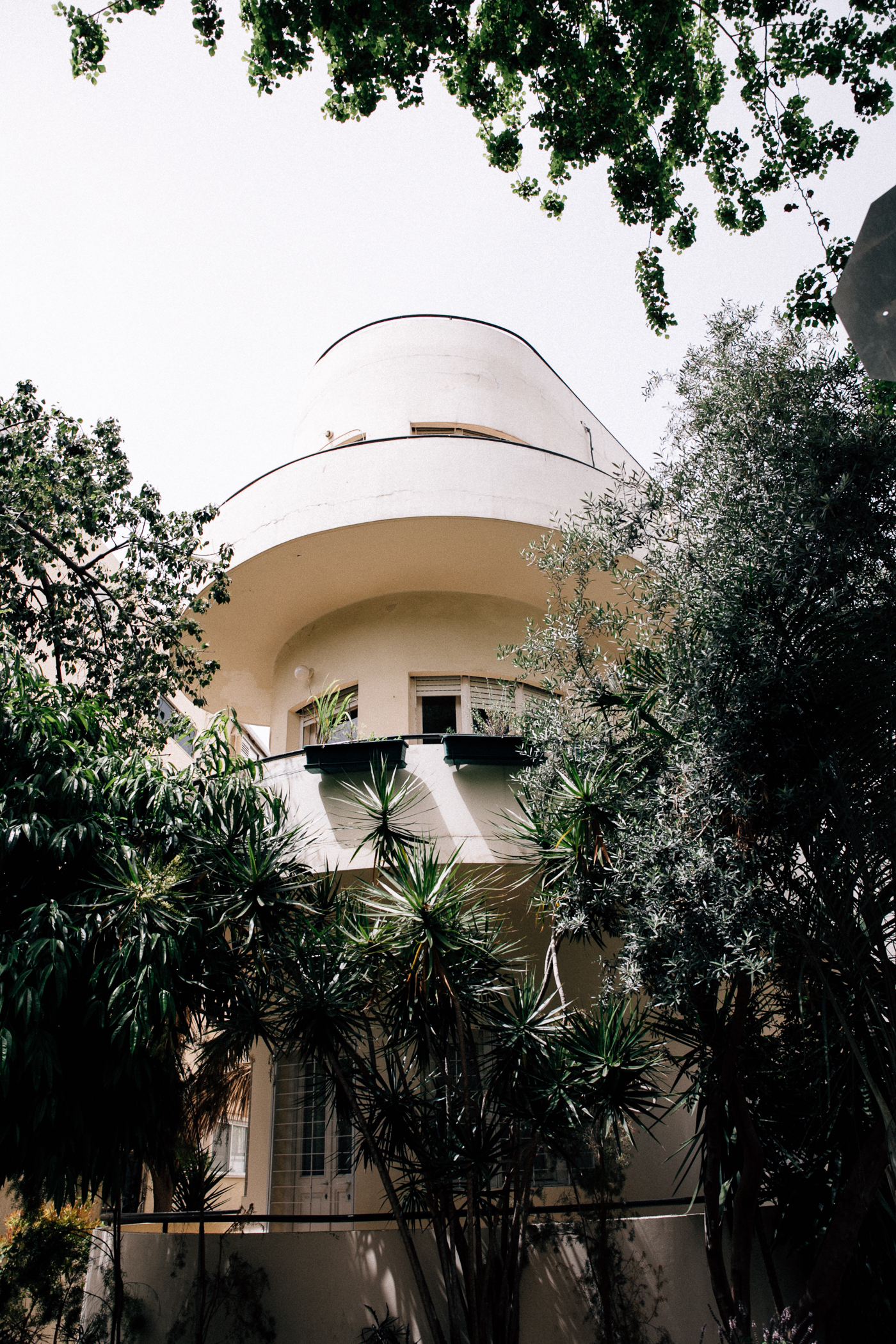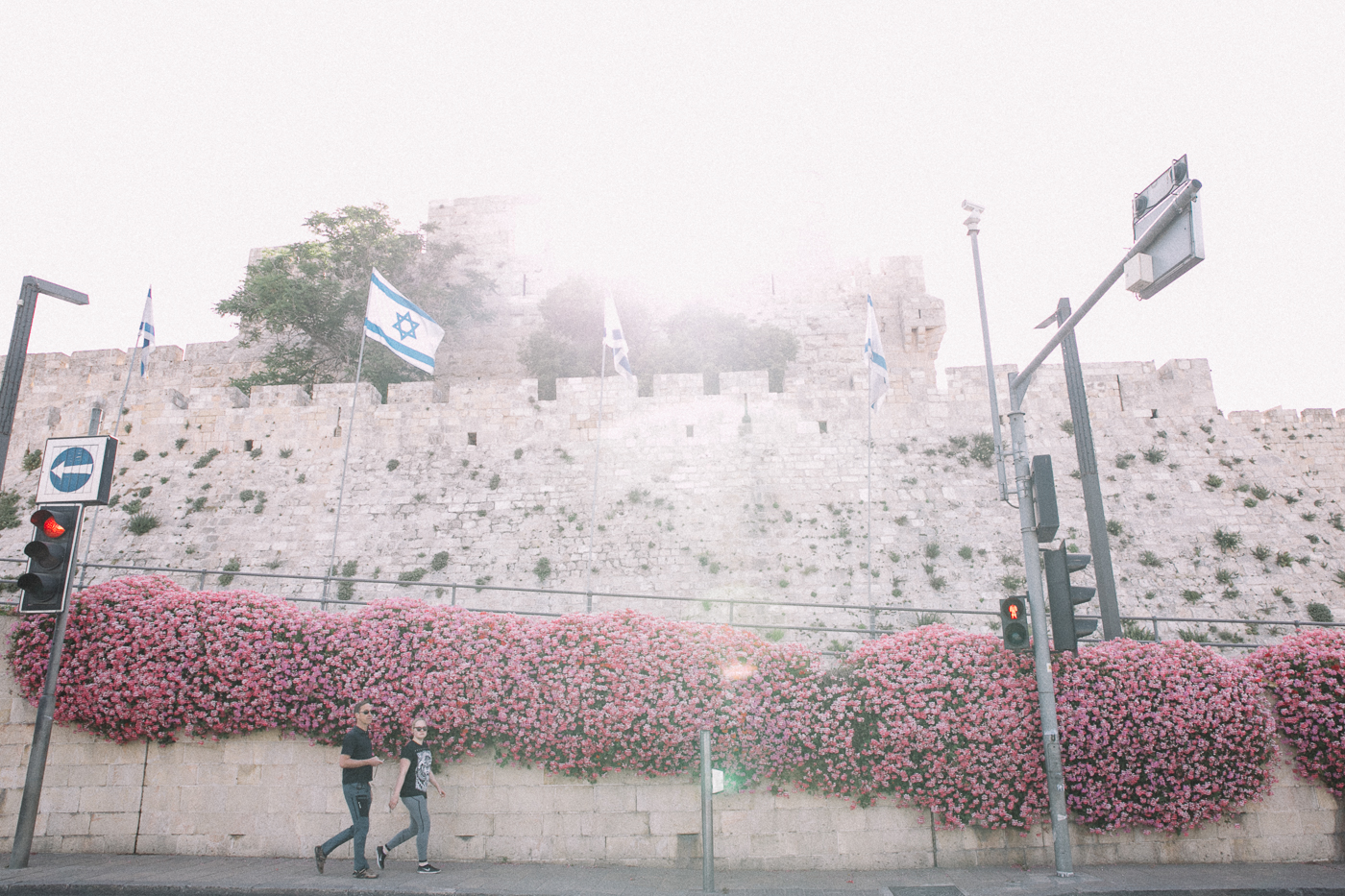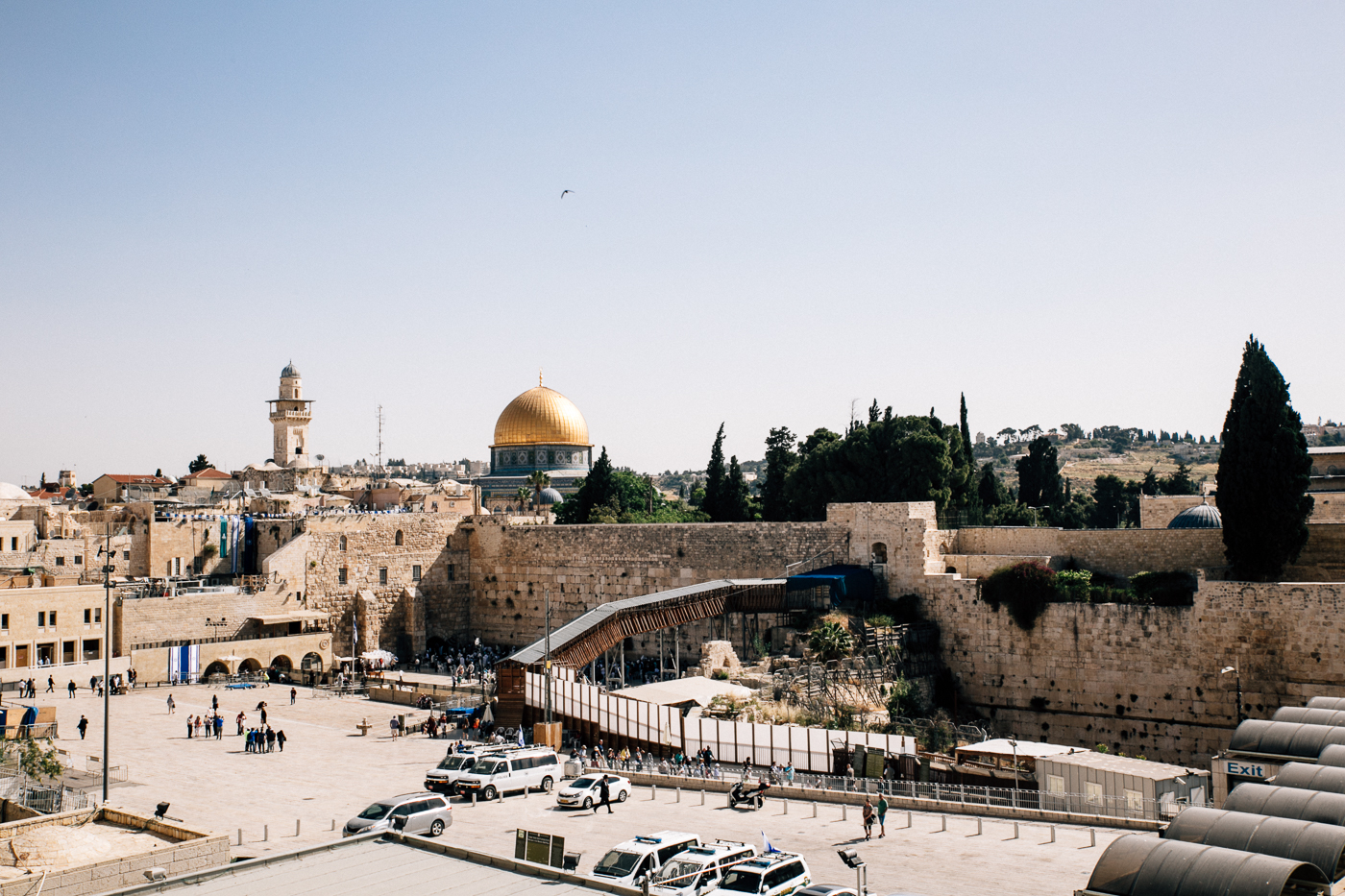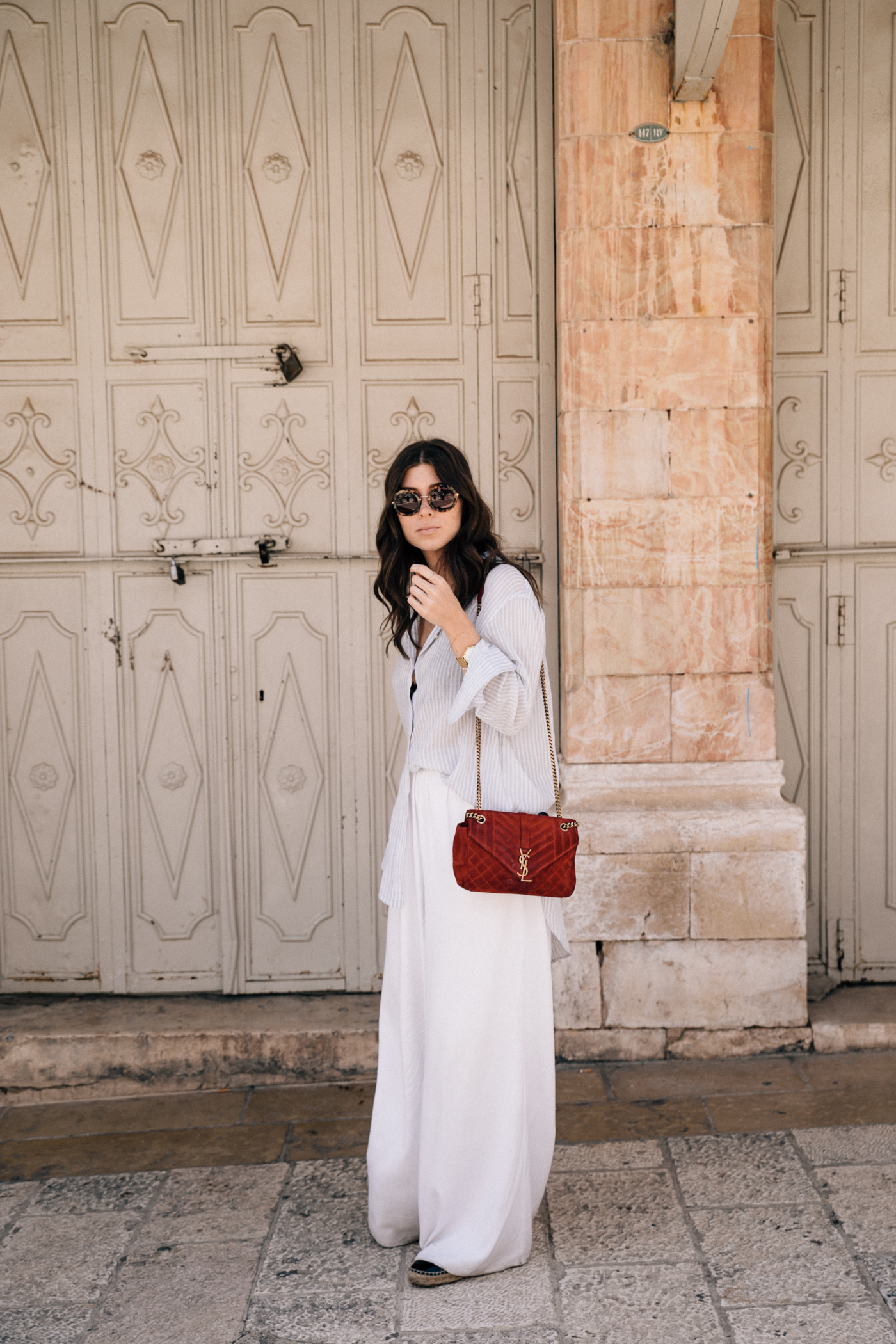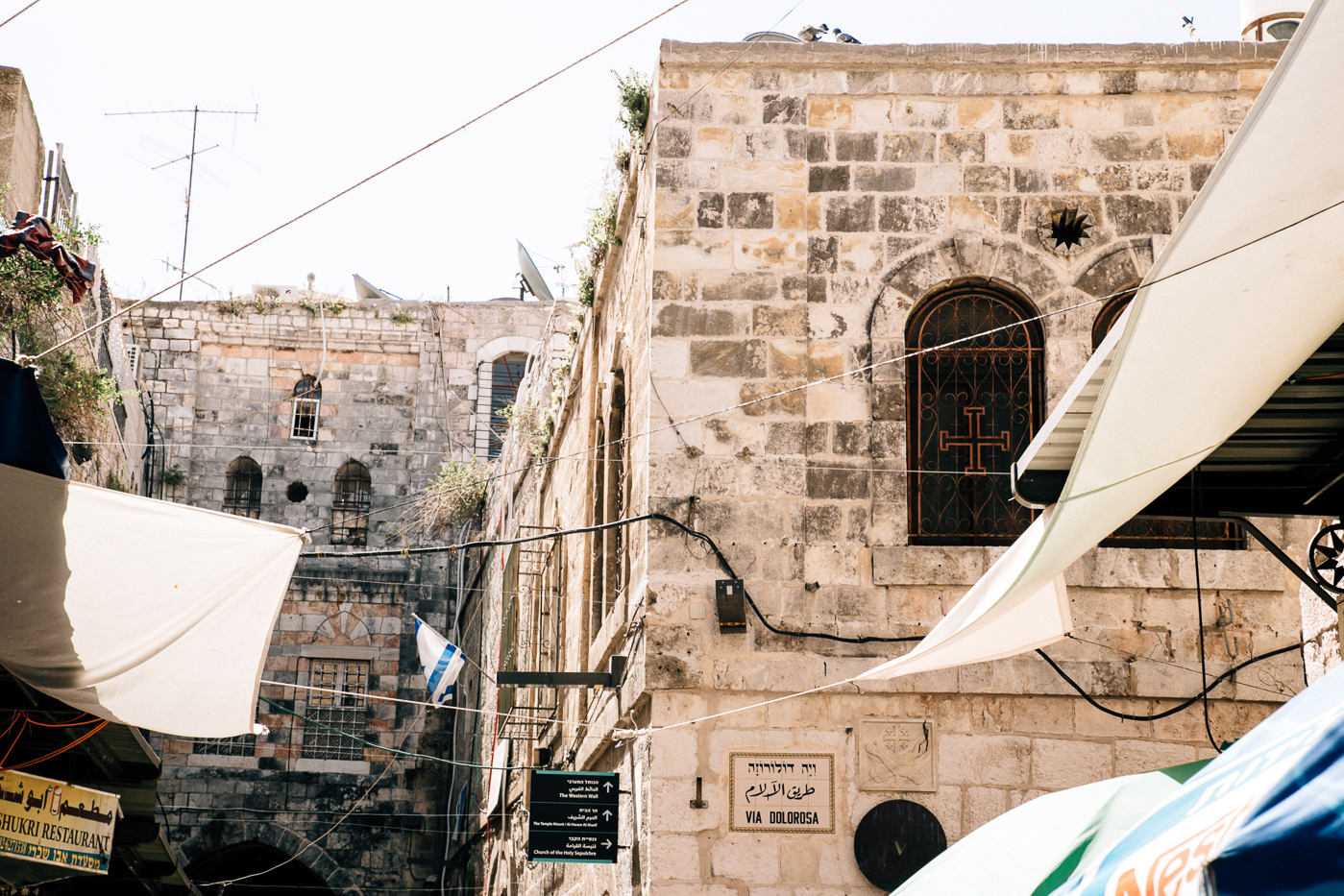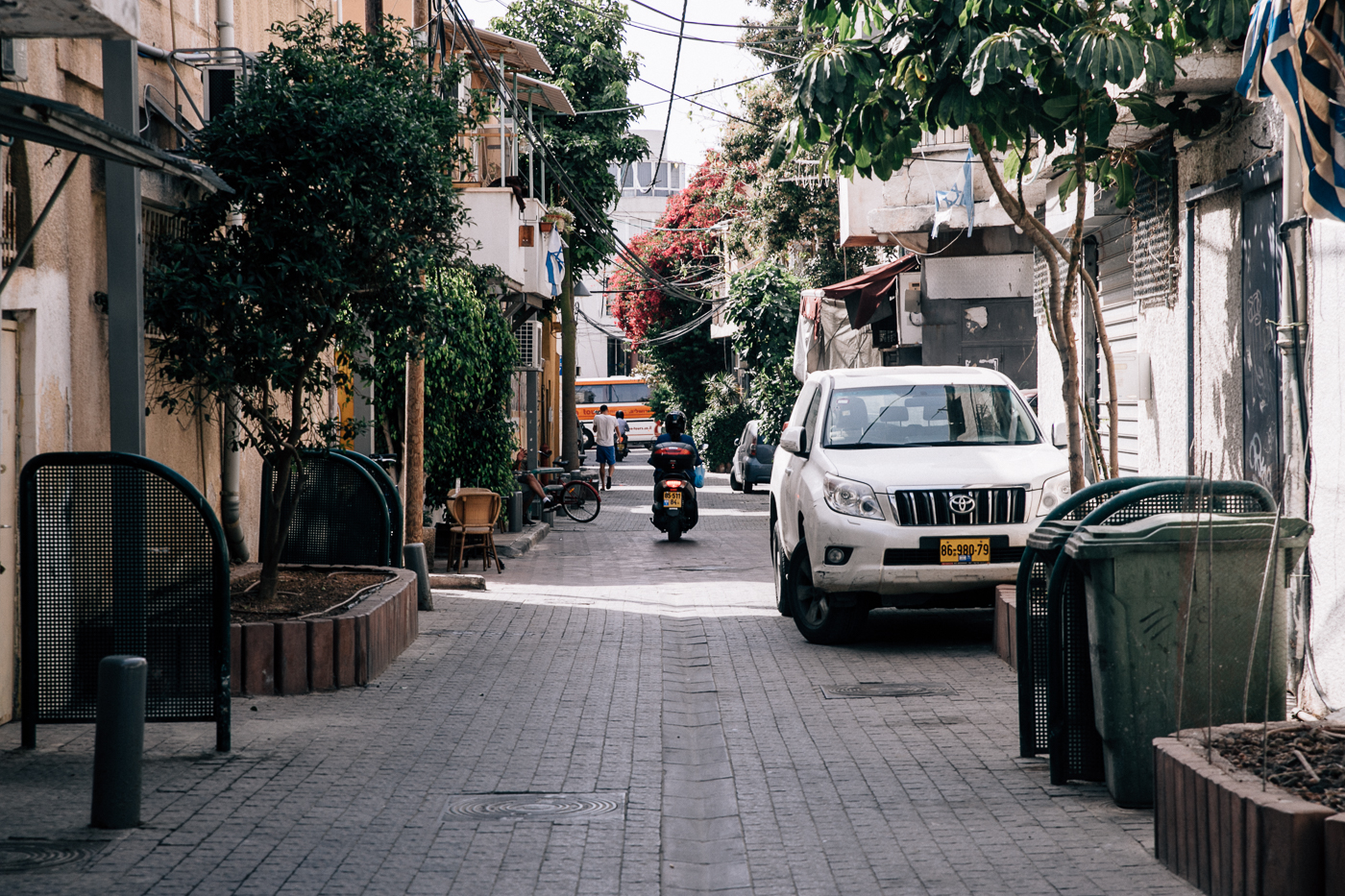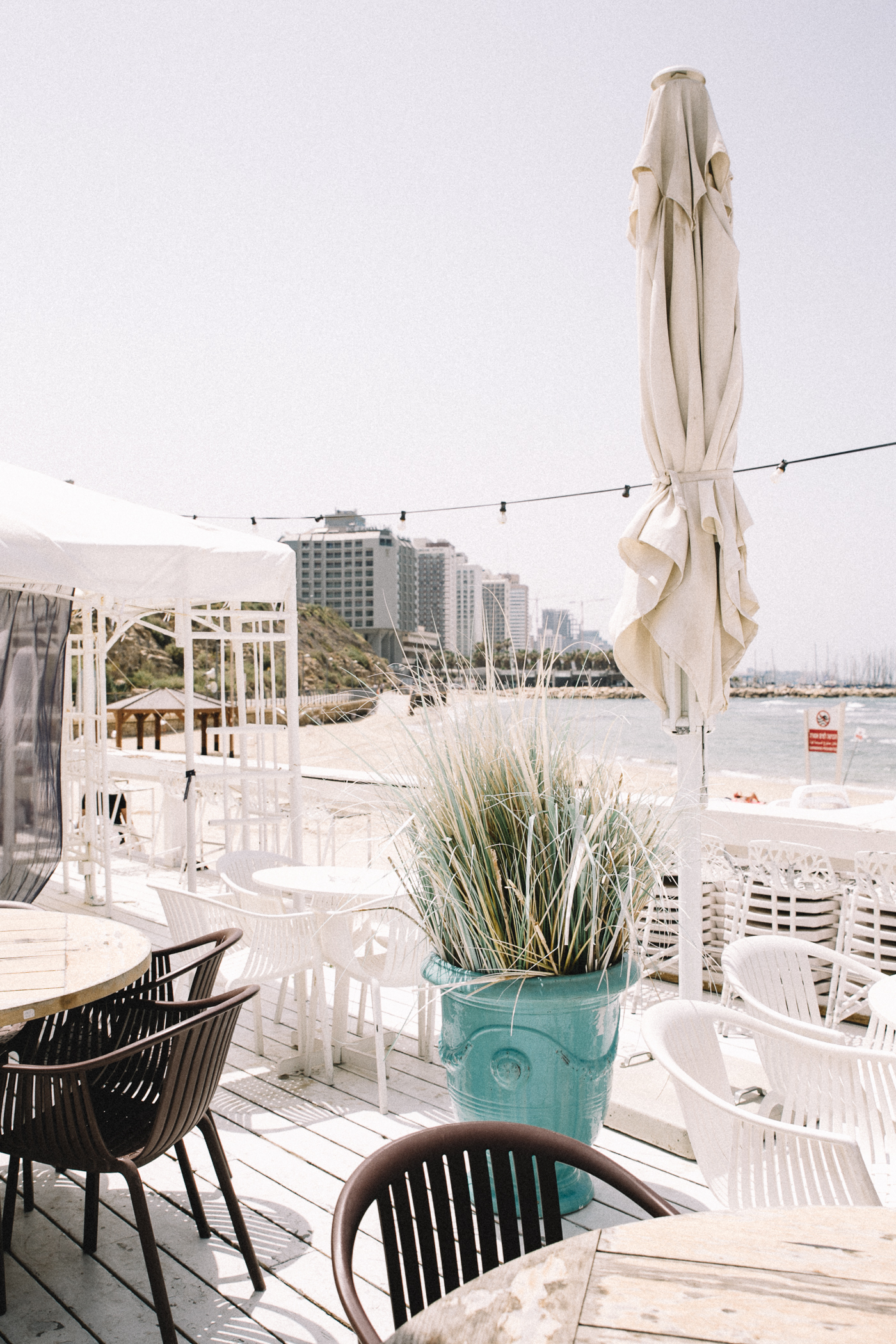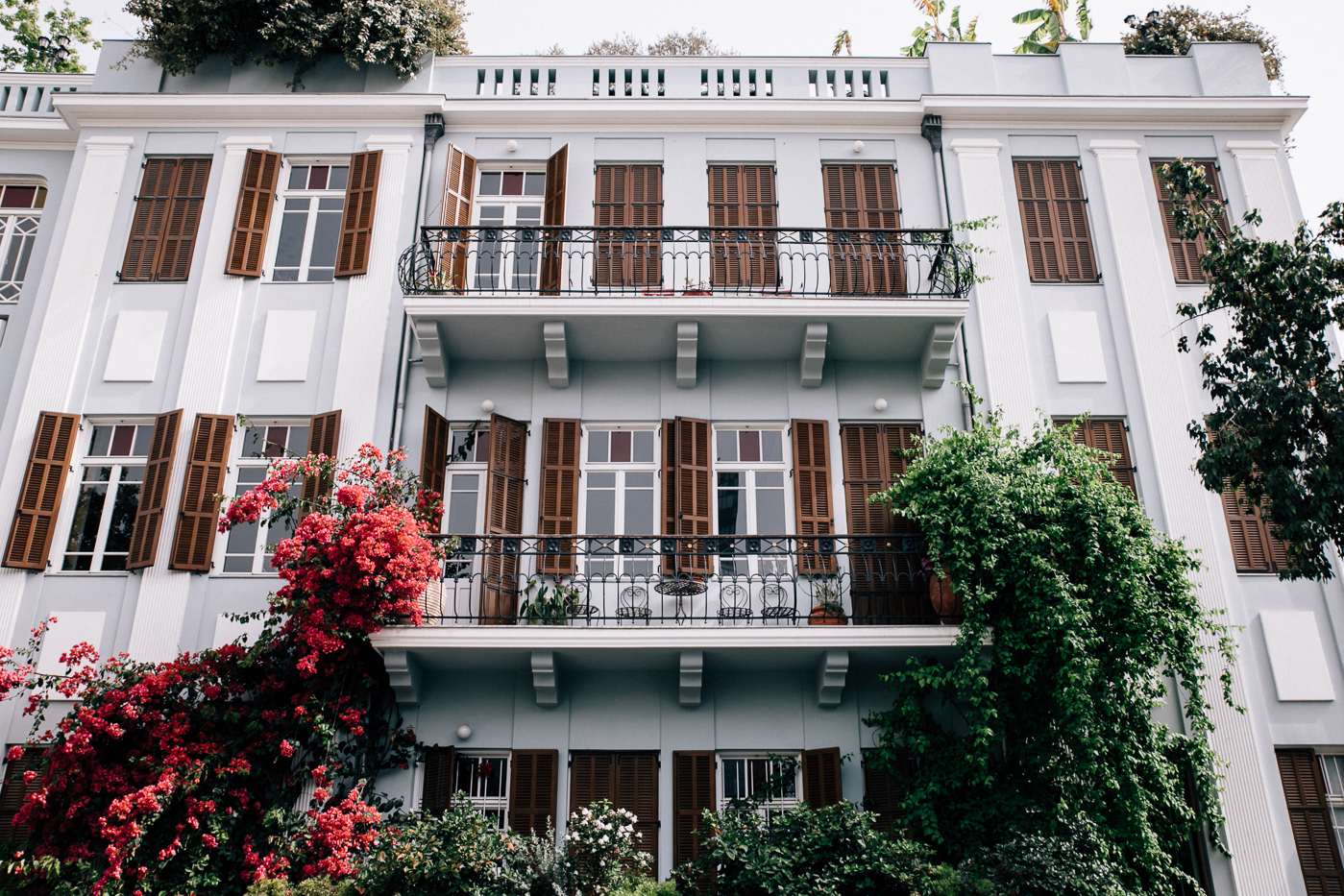 GOOD TO KNOW – what's unique about Tel Aviv.
In general, Tel Aviv is an extremely friendly and welcoming city with people who embrace and celebrate life. We spoke with lots of inspiring locals and always felt safe!
As most of you probably know, Israel is a mostly jewish country which honors the Shabbat. In other words: From Friday sundown until the appearance of three stars in the sky on Saturday night, a lot of places will be closed. A good indicator is if the restaurant is "kosher" (= will be closed) or not. Tel Aviv is a lot more liberal than other cities, so plenty of places will still be open on Saturdays.
Plan a lot (!!) of time at the airport when leaving the country. Tel Aviv airport is considered one of the safest in the world, but it also means that they take extreme security measures. We spent more than 1 hour just going through security and be aware that intense questionings are normal. Everyone goes through it. We were asked about personal things like monthly income, relationships, travels in the past and more.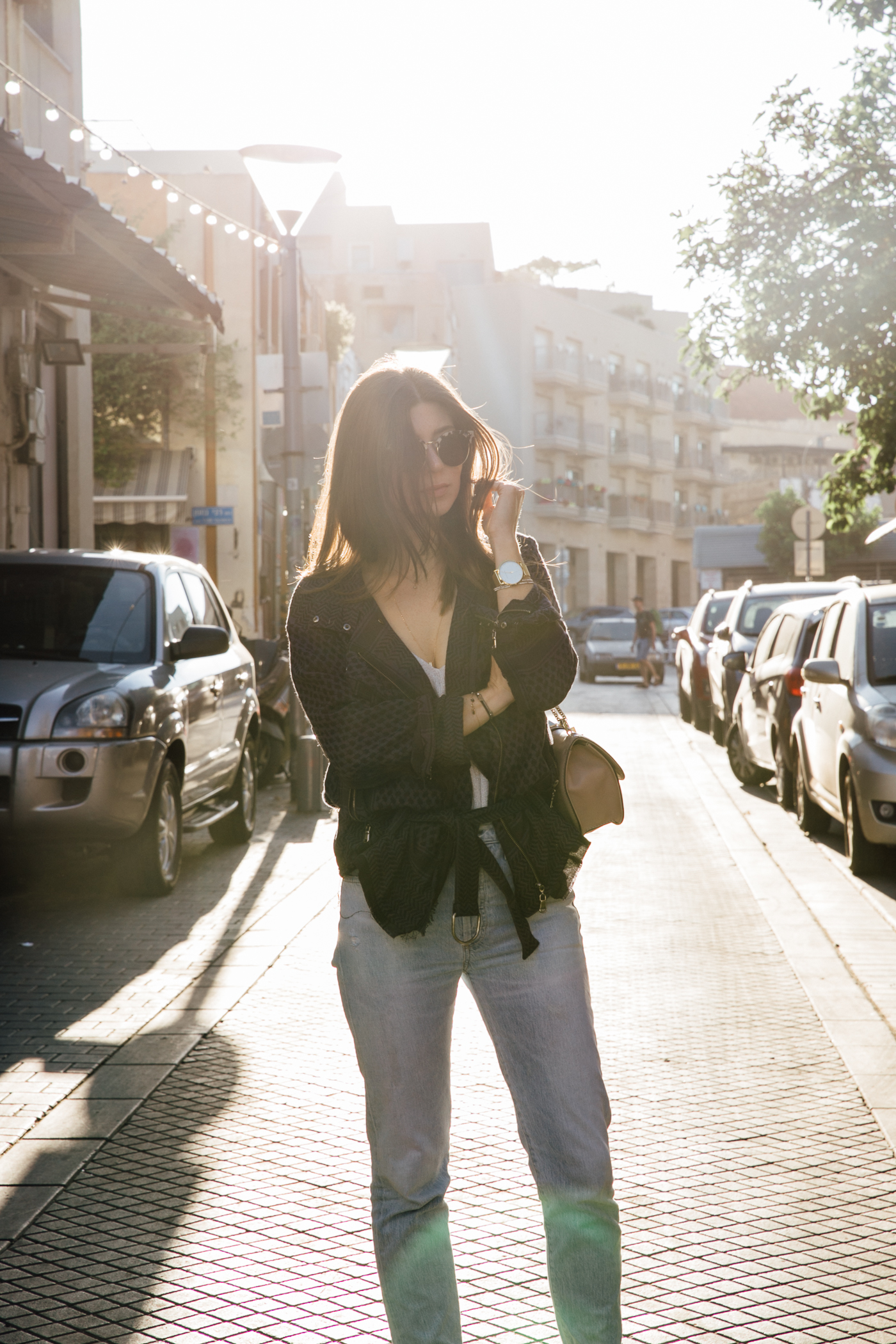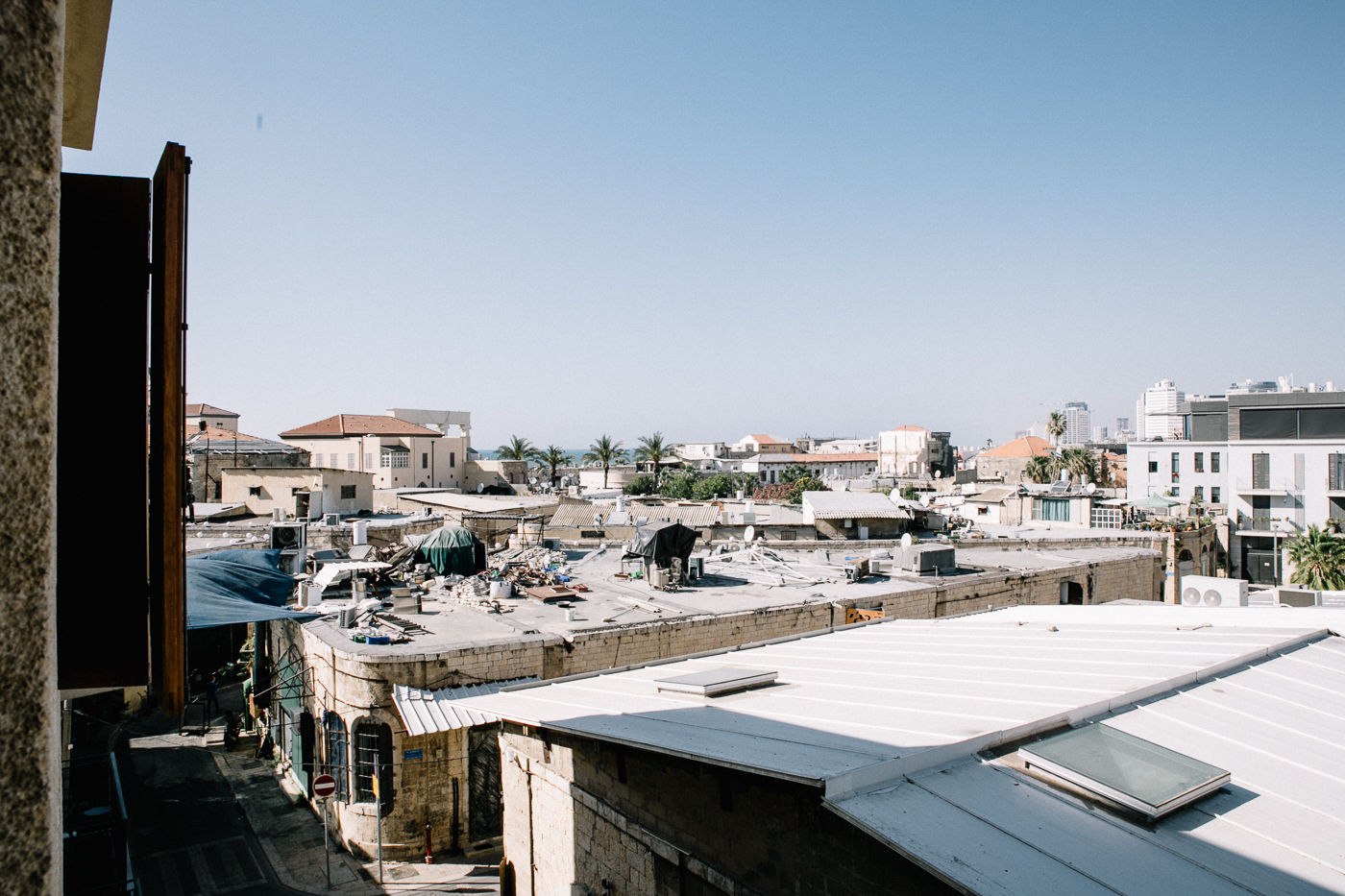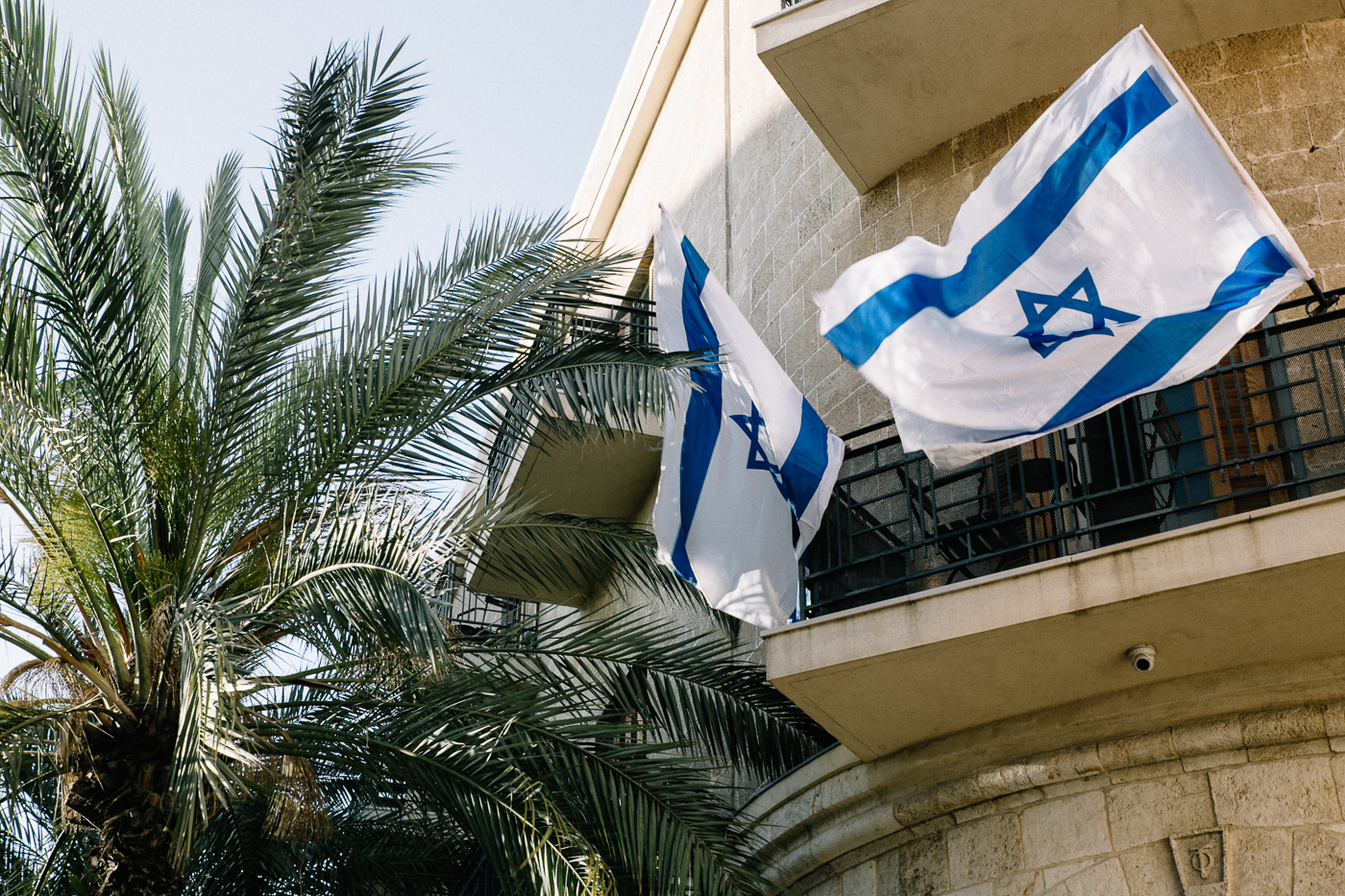 *disclosure: trip sponsored by Ministry of Tourism of Israel