A Weekend in Prague
For me, time with my family is the best way to recharge my batteries. No matter where in the world we meet, it is always pure happiness and a time where I forget about emails, to-do lists and all other work-related topics. For my dad's birthday this year, my mom planned a surprise getaway for him to Prague. Since we were in on the surprise, I had been counting the days for weeks and we could not have had a better time!
Barely back in Vienna, I made use of the car ride home to edit a few snapshots from the weekend, as well as a (mini) Prague travel guide to share with you. It was everyone's first time in the Czech capital, except mine. My first, and only, visit to Prague so far was back in school at age 17. I am not sure why, but I remember leaving rather underwhelmed. Actually, I don't remember much of the trip, except for the fact that we slept in a horrible 2-star "hotel" somewhere on the outskirts of the city (did they not have cool hostels for school classes back then?!), went to the Opera one night and had a dinner at one of those typical tourist traps that claimed to be "very traditional". Luckily, my mom simply went ahead and picked the destination for the weekend, so I was more or less forced to give the city a second chance.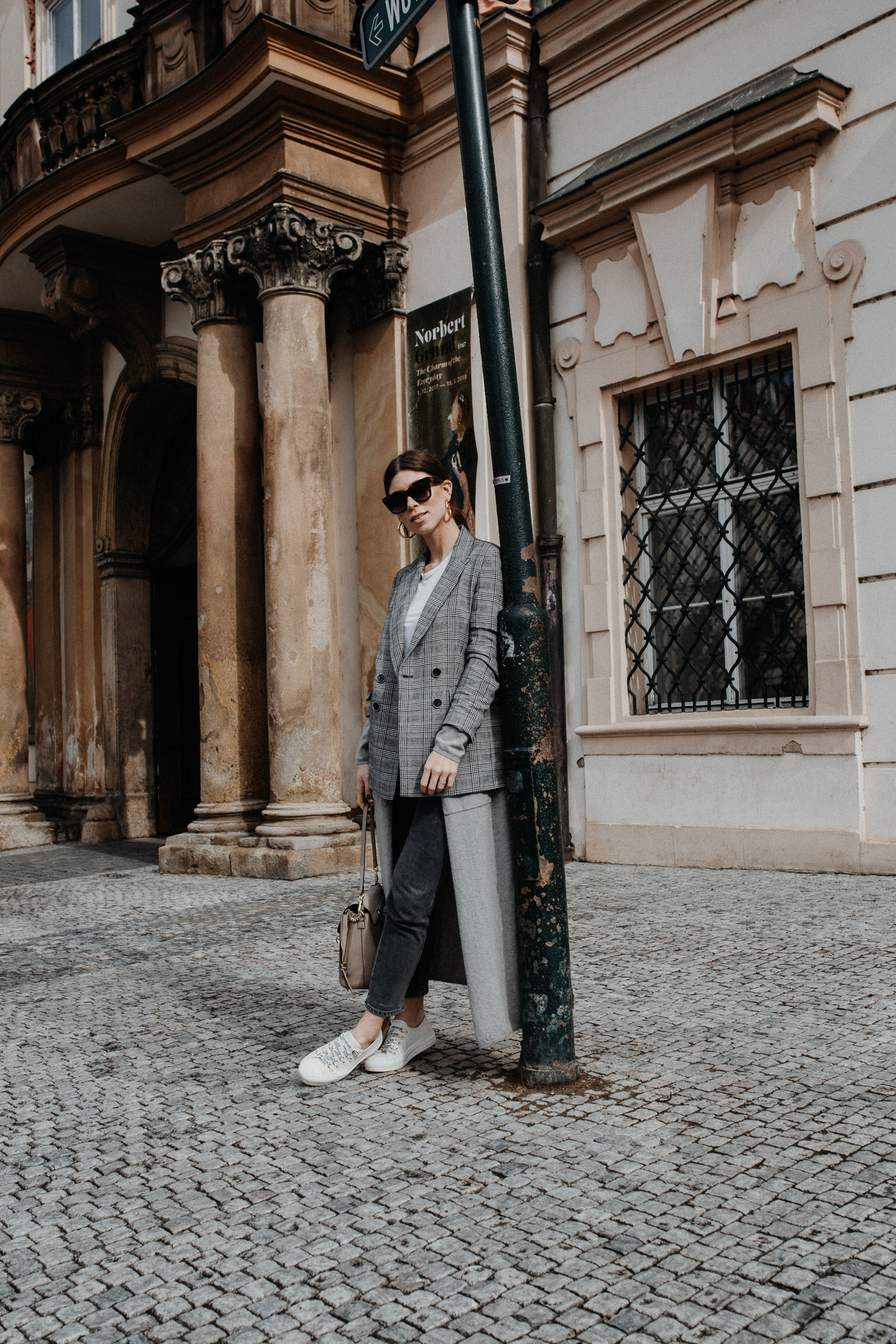 After 48 hours in Prague, I have absolutely no idea whatsoever, how I did not like it the first time around. It is by far one of the most stunning cities I have seen in a long time, the historic buildings are simply stunning, we ate at really cool and modern places, had a fantastic hotel that my brother found through spg and soaked up the first bits of Spring with picture-perfect weather. A perfect family weekend in Prague!
(Mini) Prague Travel Guide + Things To Do in Prague
Where to eat in Prague:
Where to stay in Prague:
Augustine. (5-star luxury hotel, great location) – Centrally located in the heart of Prague between the Prague Castle and the Charles Bridge, in the picturesque Lesser Town district, the Augustine hotel must have just recently been refurbished. The rooms are spacious and modern yet comfortable and I loved the fact that they had Byredo bath products.
Hotel BoHo. (boutique & design hotel, old town square) – We did not stay at Hotel BoHo Prague but it was our runner up against the Augustine, which my brother picked, and the result of my research. I found it via Mr. and Mrs. Smith, which I usually really trust when it comes to hotels and instantly feel in love with the interior. Maybe next time!
What to see in Prague:
Naplavka Market. (only on Saturdays until 2pm) – A great place to visit on the weekends for a few local bites and beer or cider along the river.
The Bridges. – We usually just explore cities by foot and spend hours wandering the streets. If you go to Prague, don't miss crossing the river on one of the many bridges, the most famous probably being the Charles Bridge, a historic bridge that crosses the Vltava river.
Prague Castle. – Only a short walk uphill from our hotel was the Prague Castle, super impressive in terms of architecture but also boasting a stunning view over the entire city. Definitely worth the walk.
Katharina Grosse. – The artists incredibly large "Wunderbild" is currently on display at the National Gallery of Prague (Veletržní palác).
Have you ever been to Prague? I would love to hear your recommendations and travel tips for our next visit to Prague!