OUTFIT: kinda classy.
As I am heading out the door to a press event, I wanted to share a quick post of what I am wearing today. May is a busy Month and it seems there are events going on every single night. While I can't make them all, I do spend a lot of evenings at boutique openings, gala dinners or press-previews. Some events require dress codes, but in general there is no rule to go by. That's why I have developed my own rule: Denim, a top that can pass as casual but also kinda classy with a blazer thrown over it and worn with either slides that look nice or a pair of heels. Since tonight's event is hosted by a luxury brand, I decided to go for the heels and my Citizens of Humanity Liya jeans, which don't involve holes or distressed denim (for a change).
This type of outfit is so easy to throw together and you'll never end up being under- or overdressed. Unless the dresscode is cocktail or evening attire, of course. I feel that I can do smalltalk and sip on bubbly so much better when I am feeling comfortable, so the choice of outfit is always important for me.
On that note: Time to go, I am running late (as always)!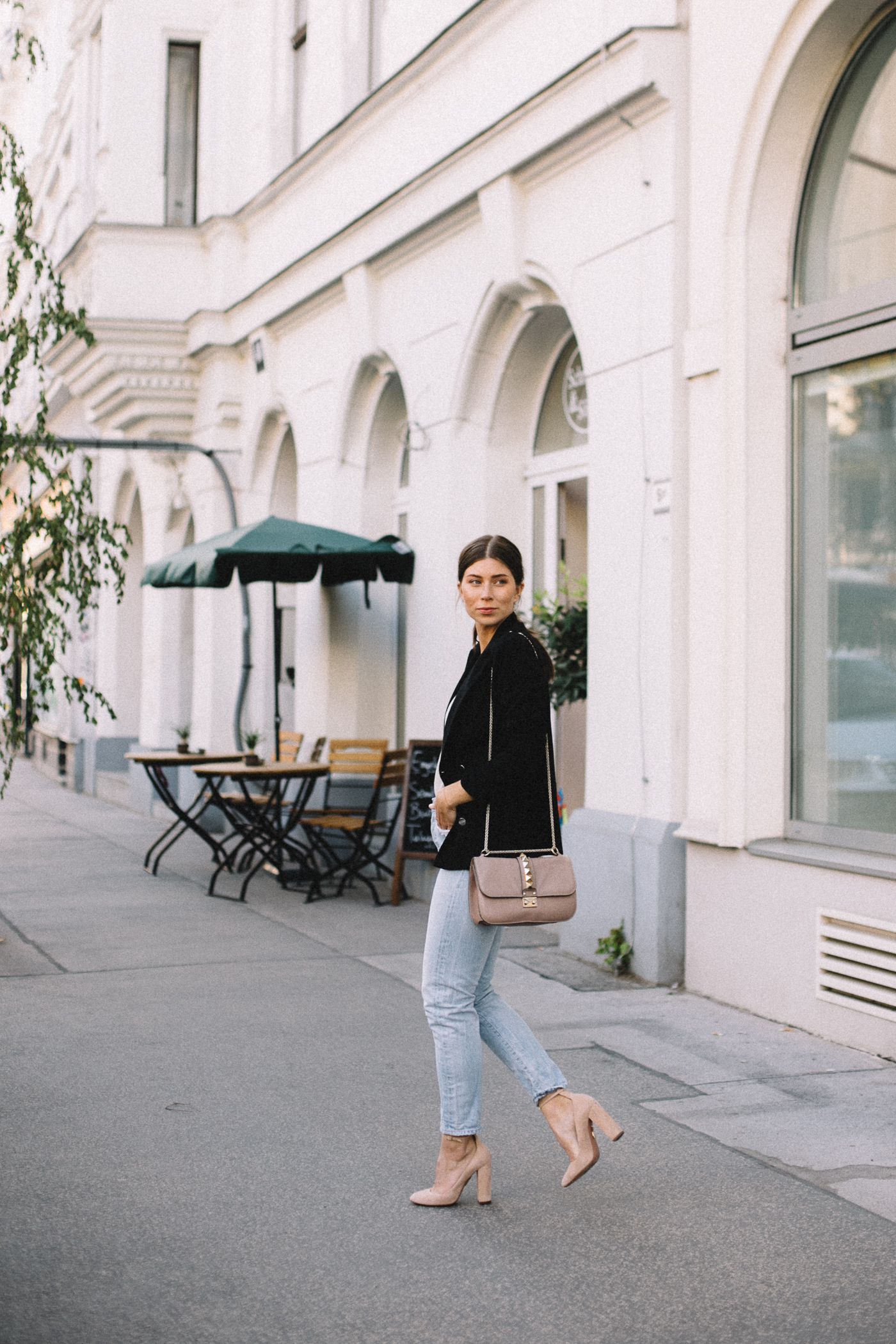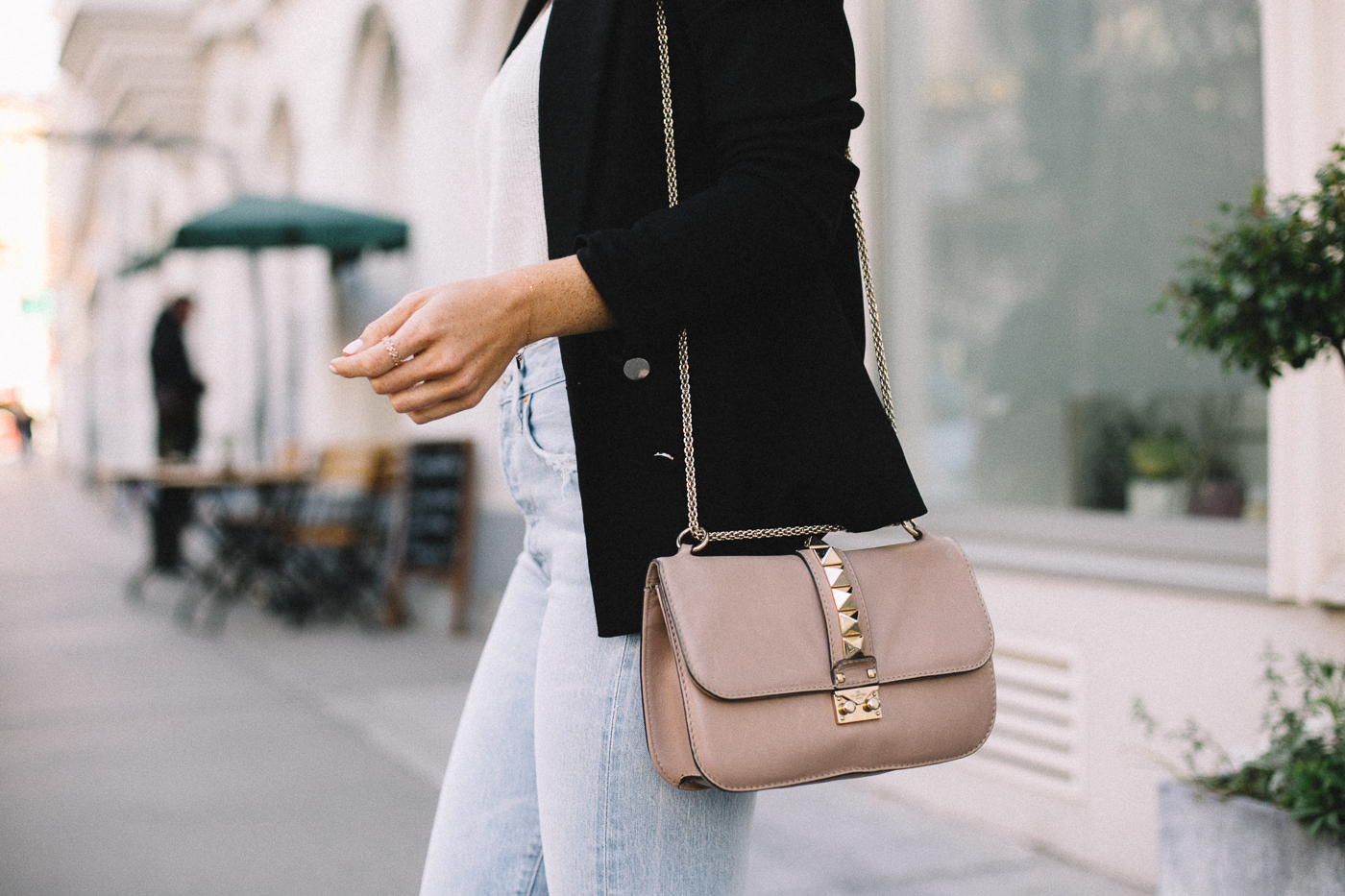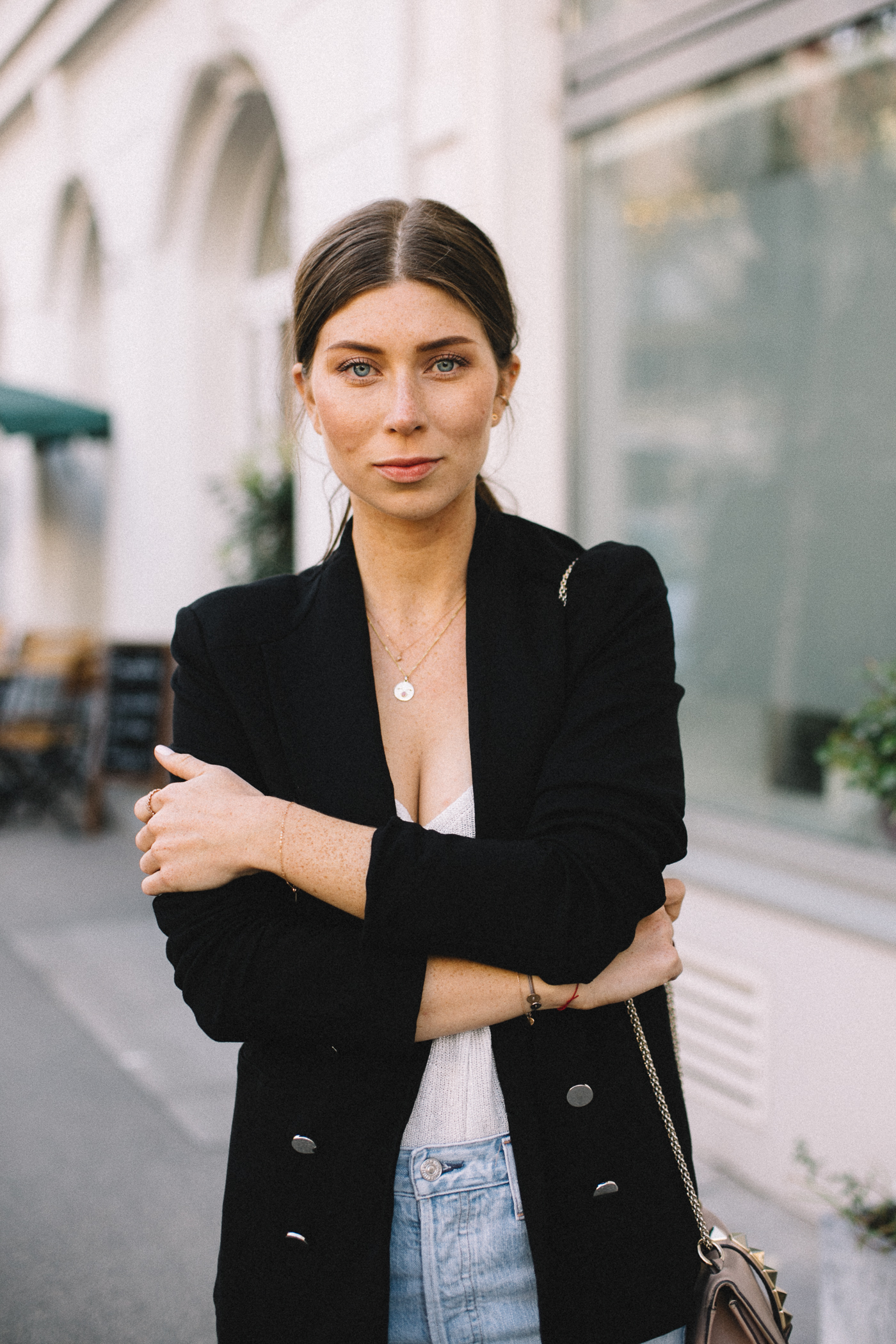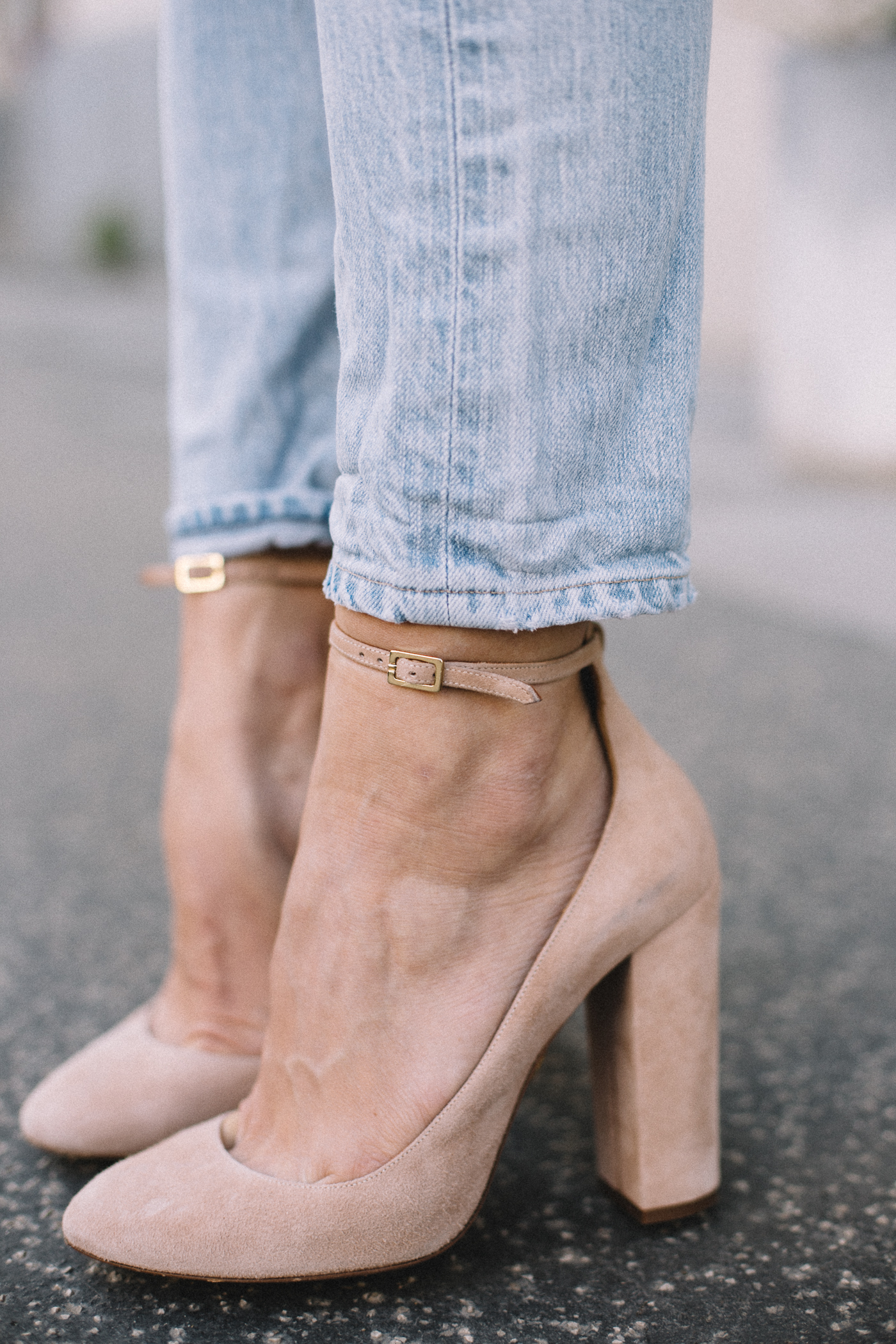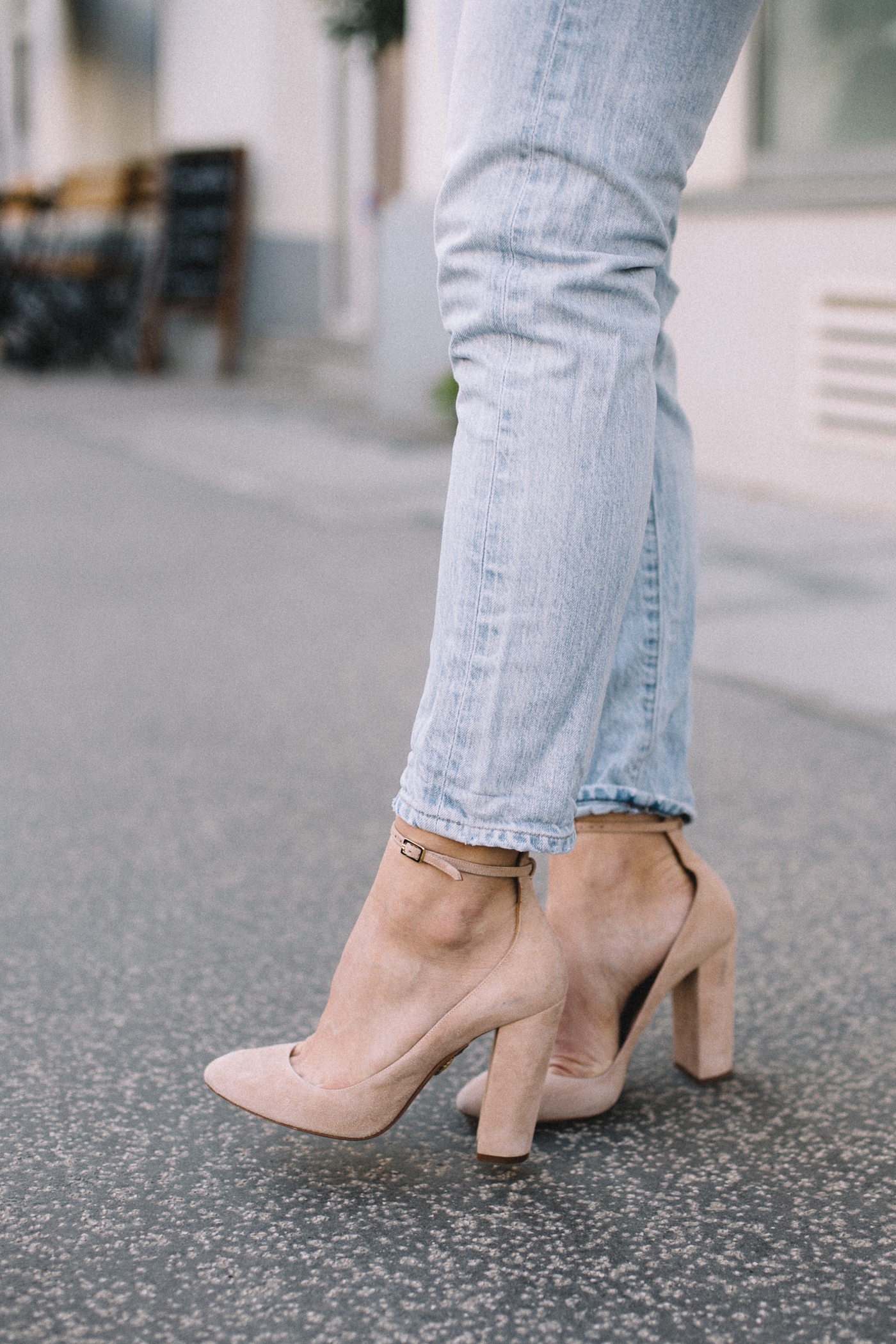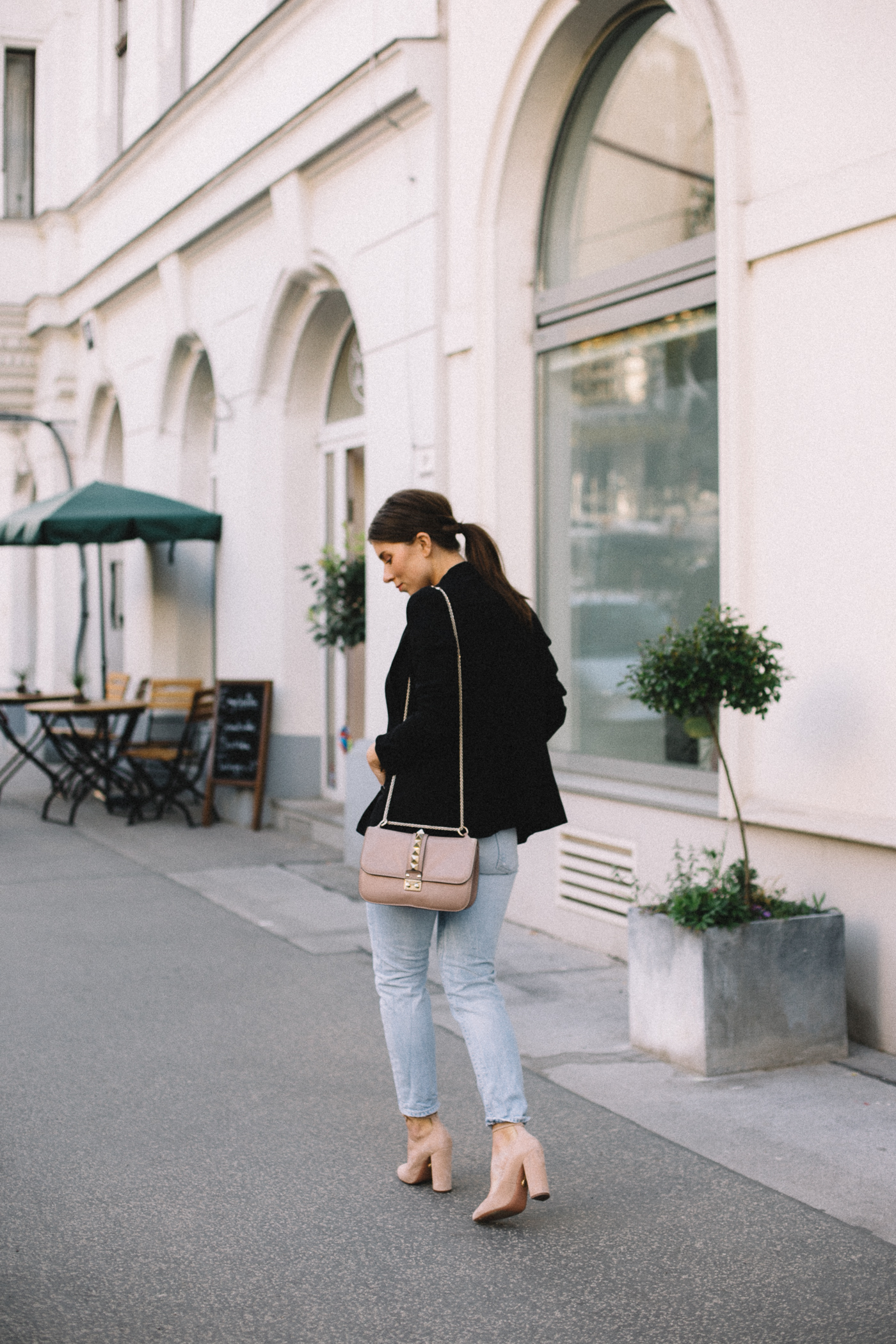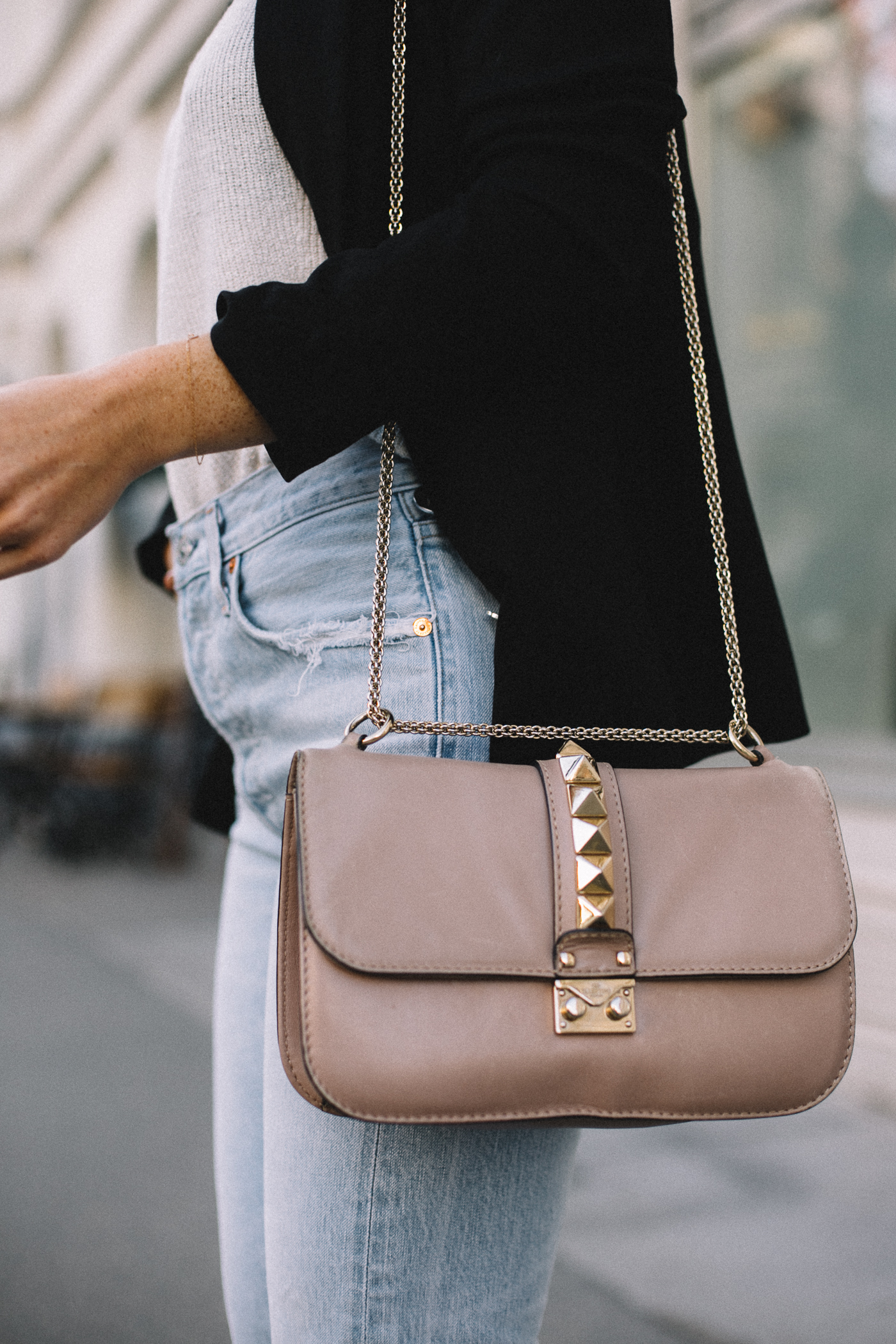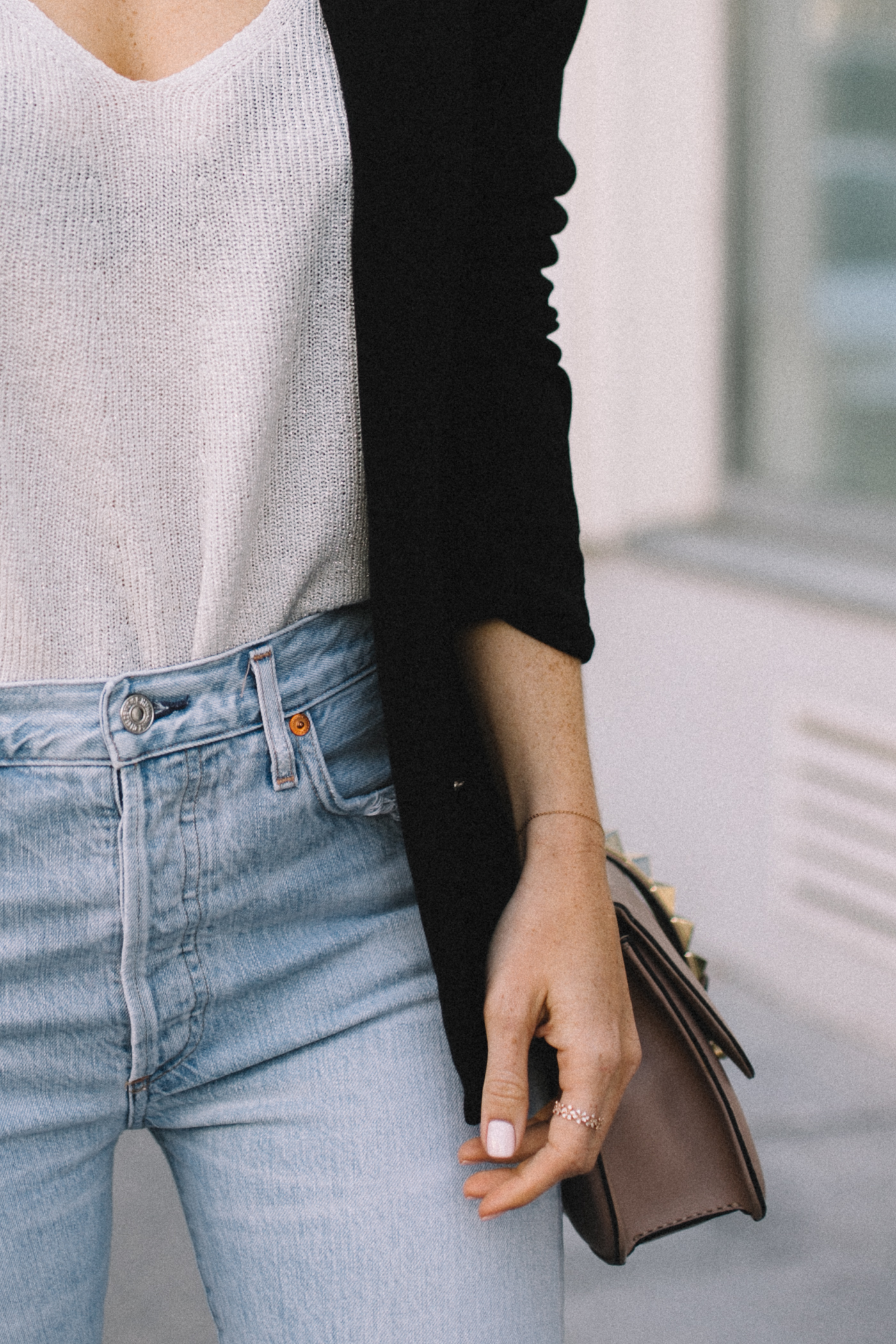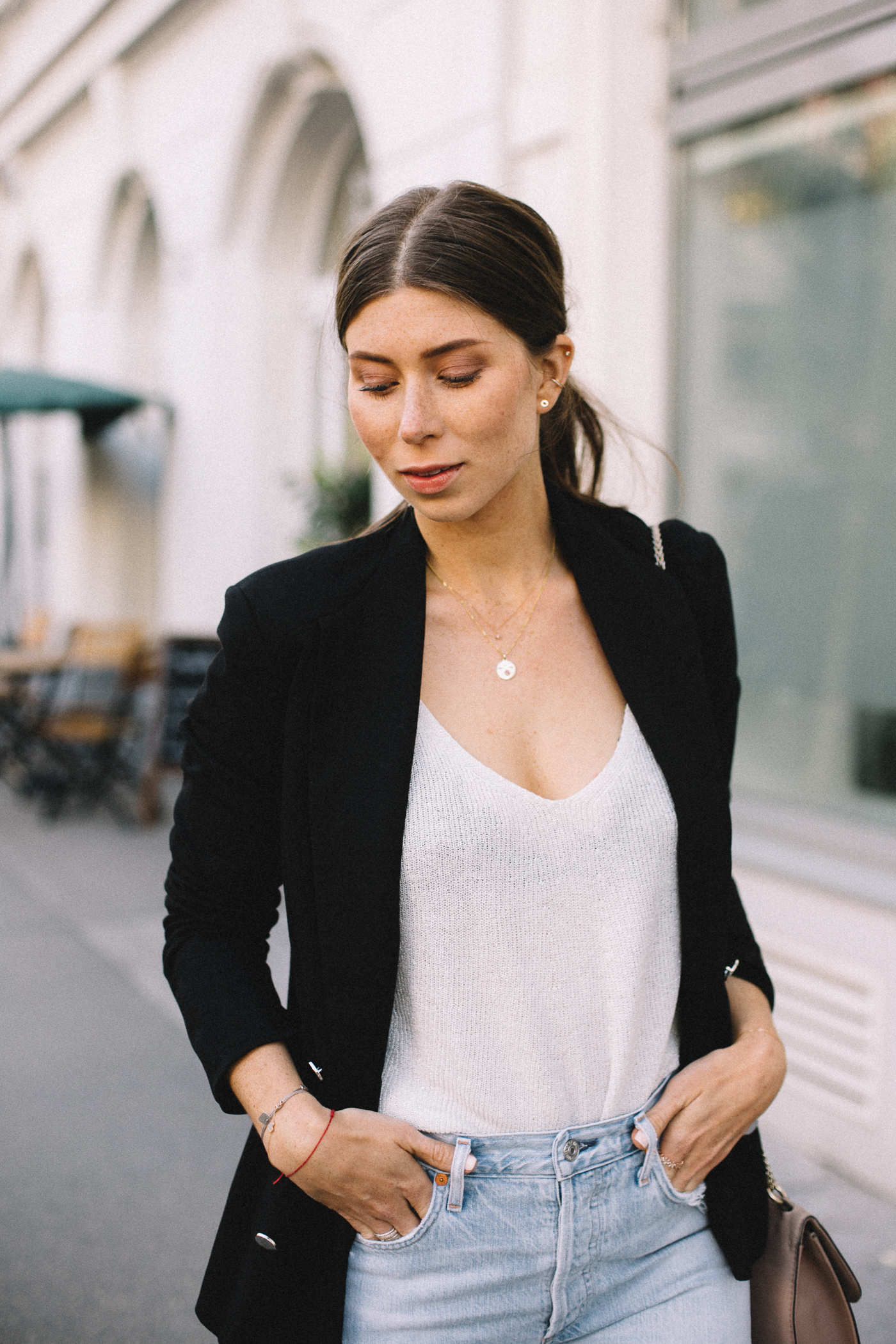 CITIZENS OF HUMANITY: Liya jeans // MANGO: top // OUI: blazer // AQUAZZURA: heels // VALENTINO: bag // SOCOSI: emoji necklace