la mercerie
When it comes to the ultimate basics, there is not much that can compete with the classic combination of a white shirt and blue jeans. And while those two pieces are perfectly casual and made to be worn with your favorite sneakers, they also work in a slightly more dressed up look. Most of the time, accessories can make or break an outfit. They can totally transform a look.
Inspired by Vienna's 9th district and the French flair it boasts, I decided to make use of my go-to basics in order to give my new red velvet mules the attention they deserve. The heels add just the right amount of "trés Parisienne" vibes to the outfit to go with the homemade croissants and café au lait at La Mercerie.
Speaking of which: If you happen to be in Vienna, be sure to stop by this little piece of Paris. Everything is homemade and the atmosphere will have you speaking French by accident – that's how authentic it is. Oui oui, ma cherie!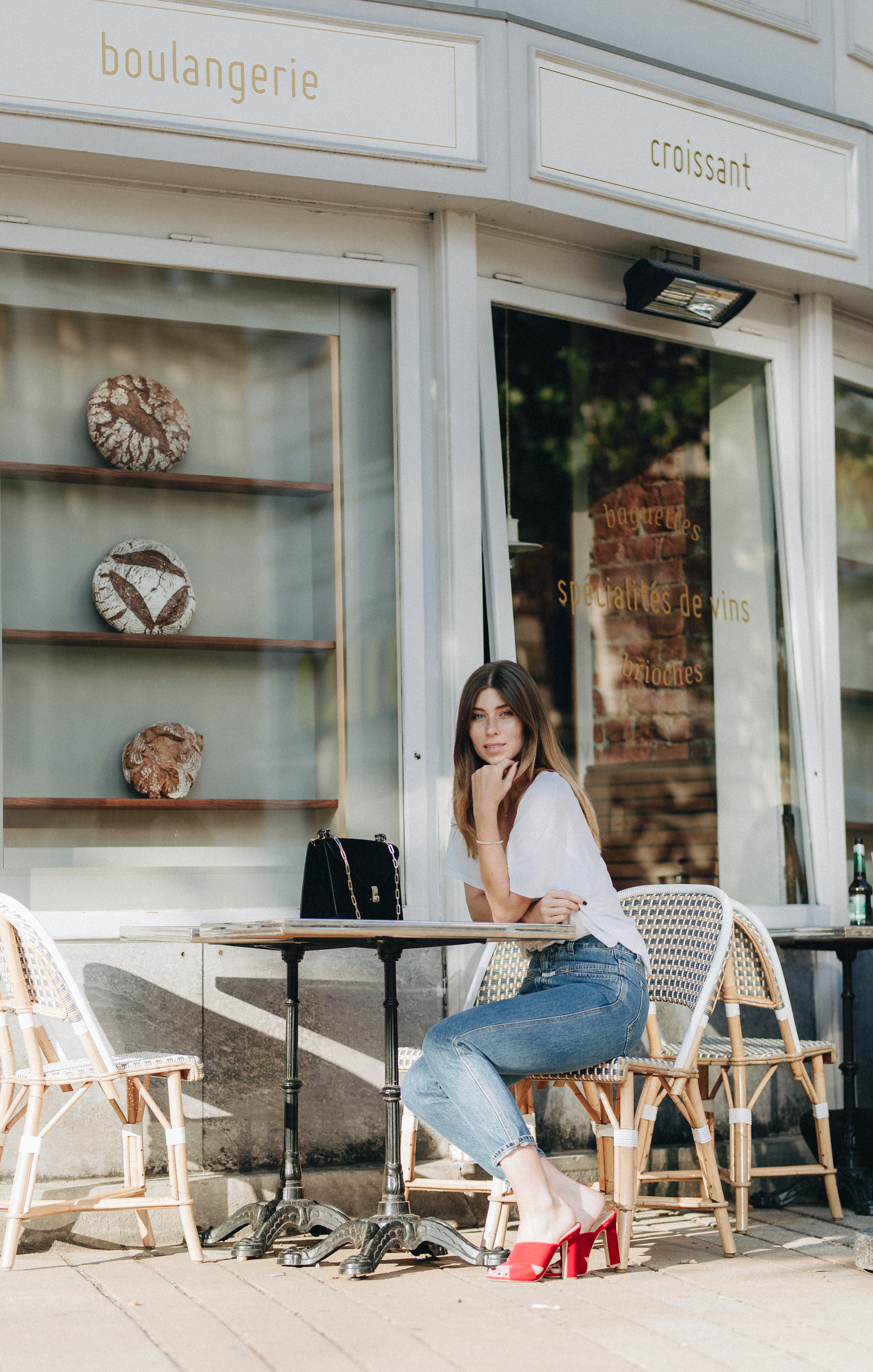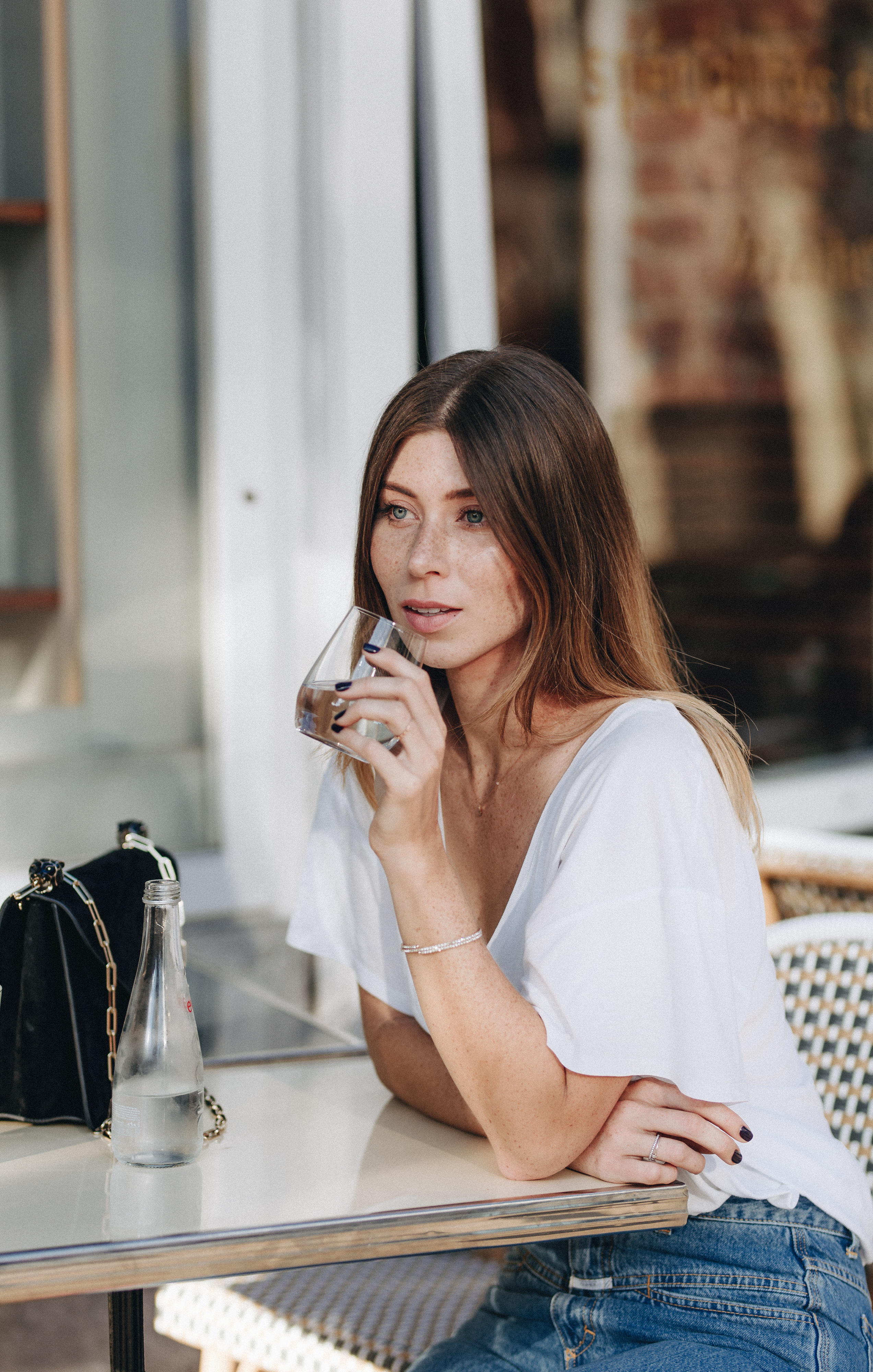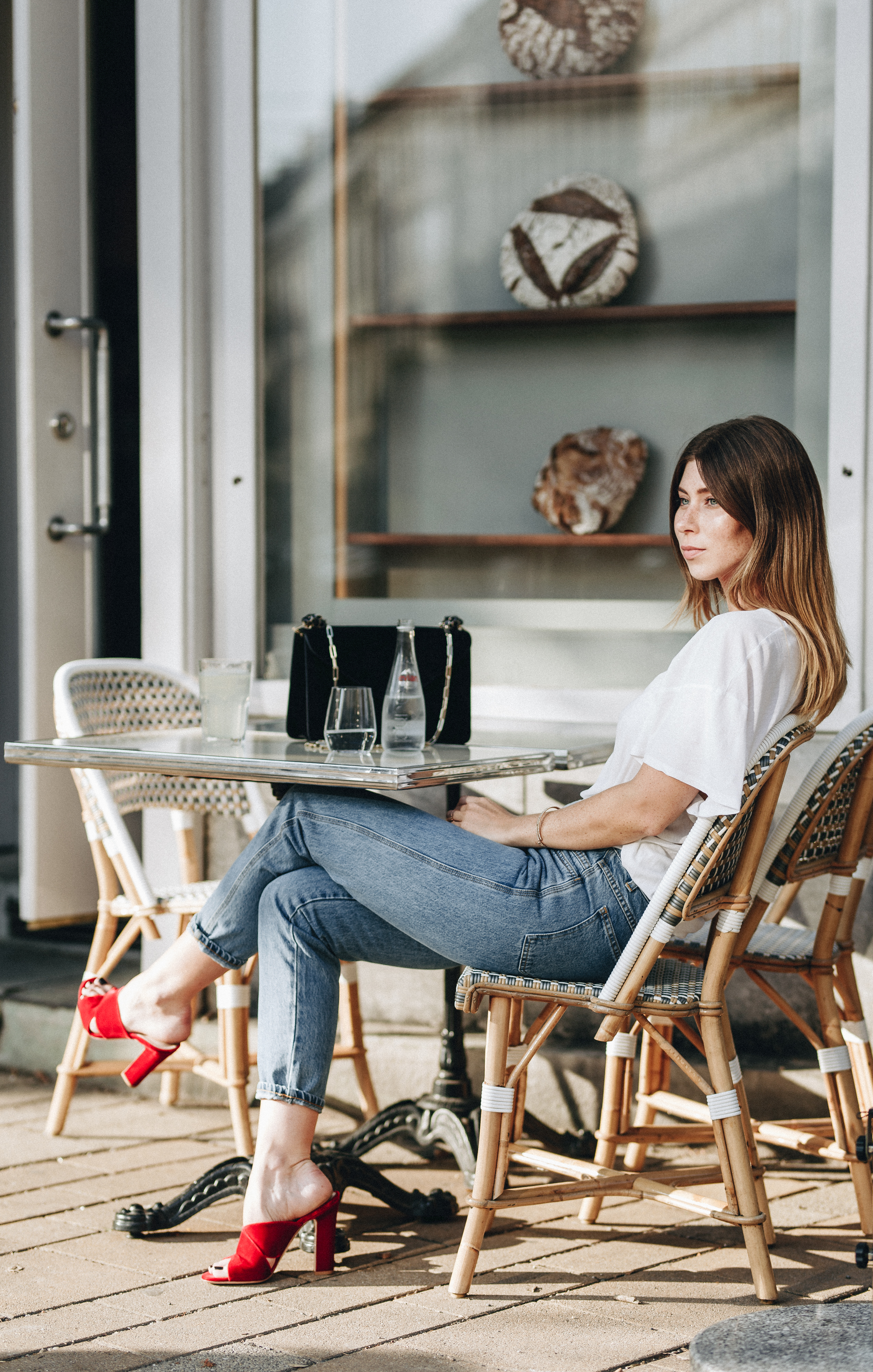 CLOSED: jeans // ANINE BING: shirt // VALENTINO: bag // GIANVITO ROSSI: mules

*photos: Sonja Petrkowsky