Calvi On The Rocks
While I spent 29 years of my life without ever visiting a single festival, I am currently on a mission make up for it. From Amsterdam to Calvi and New York (coming up later this month), this is turning out to be quite the festival Summer. After Amsterdam Open Air for a bachelorette party in June, I spent the past weekened at the Calvi on the Rocks festival on the French island of Corsica before heading to New York City for the Panorama Festival in 2 weeks where I will finally seeing The Weeknd live (my birthday present from Mike).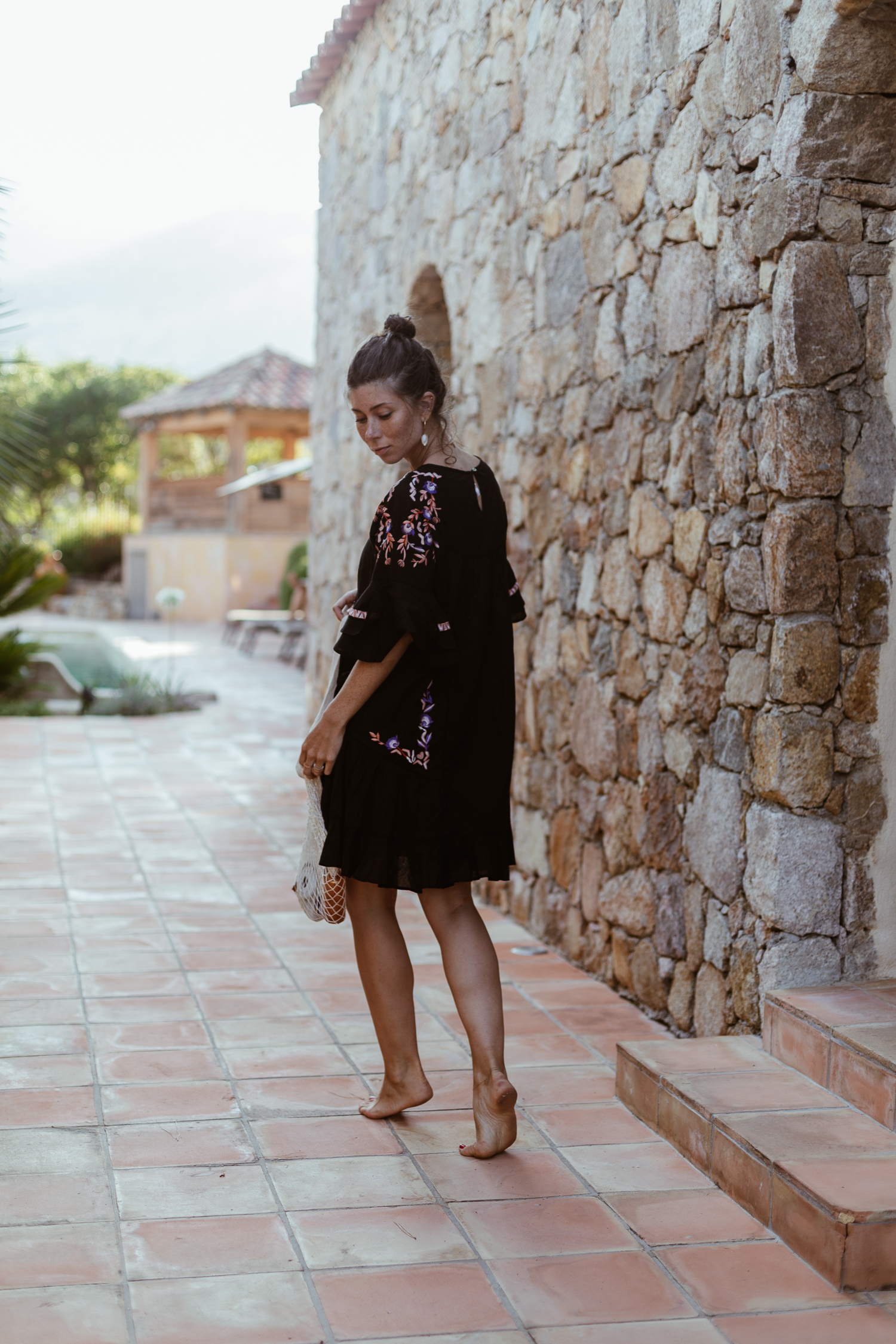 Get Festival Ready With P&C
In the major locations of the well-known department store (Vienna, Berlin, Düsseldorf, Frankfurt & Cologne), the festival season is taking their pop-up space by storm. Shop brands like Free People, Levi's, Instax by Fujifilm, Hunter & many more to get festival-ready this summer!
So what do you wear to a festival? I am not one for dressing up in something that feels more like a costume rather than an outfit I can actually dance in. By no means have I become an expert on festival attire from these two recent attendances, but I do know what I look for in terms of festival fashion: Lots of denim, easy dresses to throw on and a camera to capture the best moments. Easy enough, right? To make the choice a bit easier, Peek & Cloppenburg currently has their Pop Impressions themed around Festival Fashion that is perfect for dancing all day under the sun, but also very much street-appropriate. Think Levi's denim cut-offs, Free People dresses (like mine), Hunter Boots in case the summer rain starts pouring and Fujifilm Instax Polaroid cameras for a few those memories to be captured on film.
While I opted for a simple combination of lace-up boots, flared cropped denim and a white shirt in Amsterdam, Calvi on the Rocks called for bare legs, hair pulled out of the face and an embroidered dress. Easy does it!
For more impressions from our trip to Calvi, don't miss the Corsica Travel Diary over on The Daily Dose.
*in friendly collaboration with Peek & Cloppenburg Österreich