(Almost) Arizona
"Beautiful, big white blossoms on dry cactuses" – a perfect way of describing the magic of a wedding that took place in the middle of the California desert last Wednesday. In Joshua Tree National Park, to be exact. To see so much beauty, so many emotions and most importantly, so much love come together and grow in a place that is so dry and barren makes way to a very special kind of magic.
While I am definitely the last person in need of an excuse to travel to Los Angeles or Palm Springs (where I left a part of my heart last year), the wedding of our good friends and next-door neighbors certainly made for a more than acceptable plea to book a trip to the desert. They celebrated their love in a setting so stunning it is hard to put into words. A setting that seems so imperfect for a wedding, yet so perfect at the same time. Perfectly undone, one could say. Just like their dresscode: black. By unwritten law of society, weddings are often dedicated to a bride wrapped in white (just like she was) and guests dressed in summery pastels or playful cocktail attire (which we were not). But with such a location so out of the ordinary, black never felt more fitting for a wedding, I rarely felt more comfortable in a floor-length dress and the bride never radiated brighter.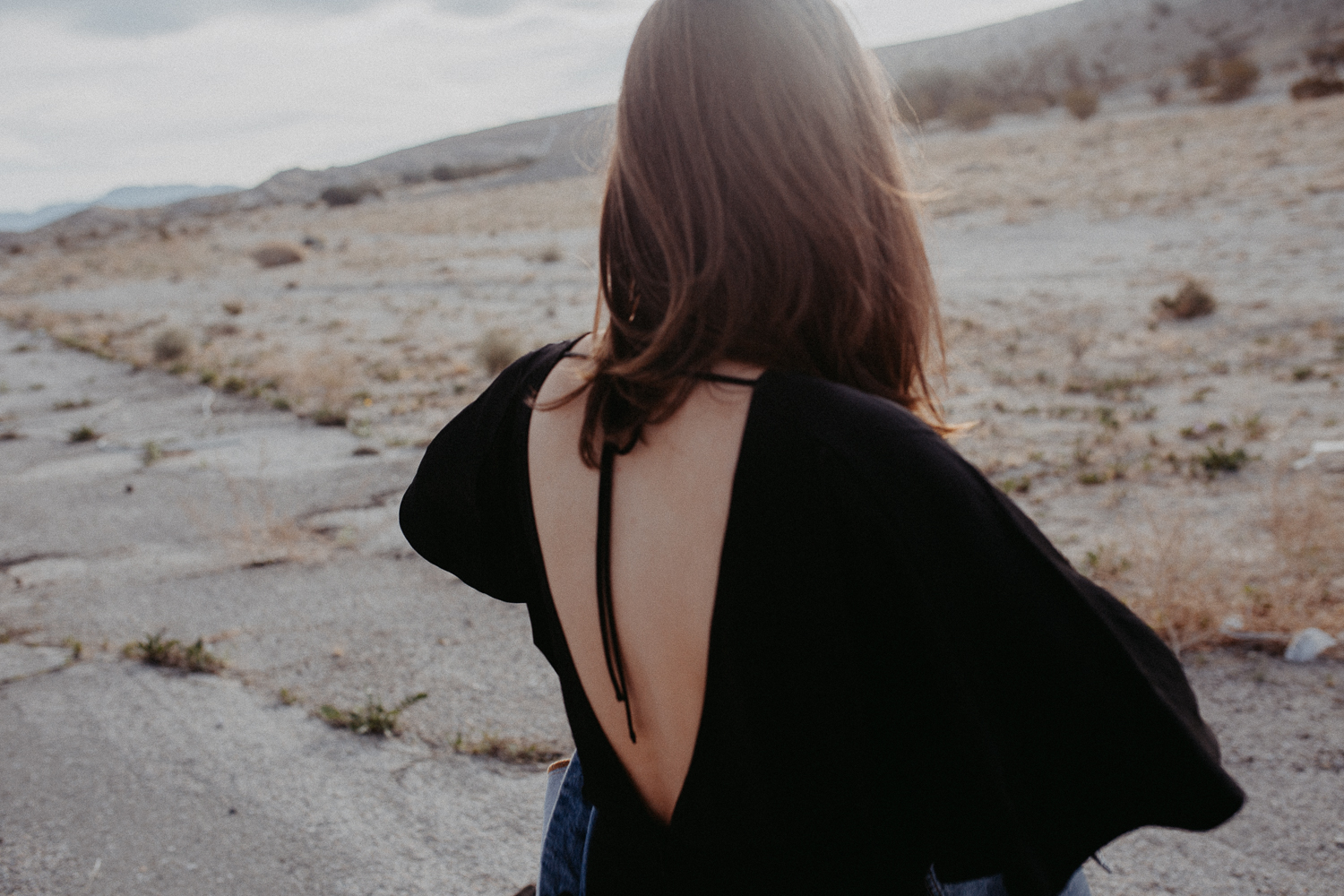 "Arizona is not a state—it's a state of mind," says Lazaro Hernandez of Proenza Schouler. "When you close your eyes and you think of Arizona, you can conjure up what that is. It's a feeling, it's vast landscape, it's a Georgia O'Keeffe world."
And even though we were not in Arizona but in California (= almost Arizona), there could not have been a more perfect accessory for me to wear with my black dress in the desert heat than the new Proenza Schouler Arizona scent.
what would that flower smell like in an ideal world? It would be dry, not very fruity, very solar, minerally.
I am picky when it comes to perfumes. I decline almost every single perfume collaboration or gifting. My nose is too sensitive for compromises. It instantly gives me a headache when a scent doesn't suite my personal taste. But Arizona by Proenza Schouler hit home with me. The scent carries notes of orris [iris florentina], the precious cactus blossom which had never been used in a perfume before, jasmine, orange blossom, solar accord, musk, and cashmeran. Each mist is supposed to make you feel the desert sun on your skin. Of course, that is an easy task in Palm Springs, but even at home in rainy Vienna, "the bottle of Arizona is a piece of art itself. Like a drop encapsulated into a rock, it is an object of desire inspired by a "nature-carved" shape with a contemporary touch."
It is hard to describe Arizona. While Mike noticed the sweet note a lot more than I did, I thought it smelled strangely familiar. But entirely new at the same time. Since the first spritz back in February, I haven't been able to put my finger on the reason or ingredient that makes it seem so familiar. It is not something I wear everyday, it is something that I consider a special accessory. Something that gets noticed but feels authentic.
She is a fearless creator: always pushing boundaries & conquering new fields.
She has a beauty without vanity, she is perfectly undone
outfit details: Mango dress, Won Hundred denim jacket (similar here), Cult Gaia bag, Proenza Schouler Arizona perfume


*in collaboration with Proenza Schouler / L'Oreal