OUTFIT: Joshua Tree.
When you think of California, you usually think of Los Angeles, San Francisco, the Pacific Ocean, tons of palm trees and gorgeous sunsets. Well, it just so happens that California is one of the most versatile places I know. You can ski on Mammoth Mountain, jump into the ocean in Laguna Beach and you can escape into the dry desert heat. All within a radius of less than 400 miles.
While the beaches are definitely stunning and a must when you visit California, the desert won my heart this time around. Since the wedding took place a bit inland in Temecula, Mike and I decided to drive out to Palm Springs as our next stop. It took us less than 2 hours to get to the desert where we soaked up tons of vitamin D, but also explored quite a bit. I'll have a separate post about things to do in Palm Springs coming up this week, but today I wanted to share some impressions from Joshua Tree National Park with you guys.
On the day with the "worst" weather forecast (= only 34°C instead of 40°C), we got up super early and drove out to the national park for some exploring one morning. Within a good hour we made it to Joshua Tree from Palm Springs and since we were at the park entrance before 8am, we also got to skip paying the 25$ entrance fee since the rangers weren't even there yet.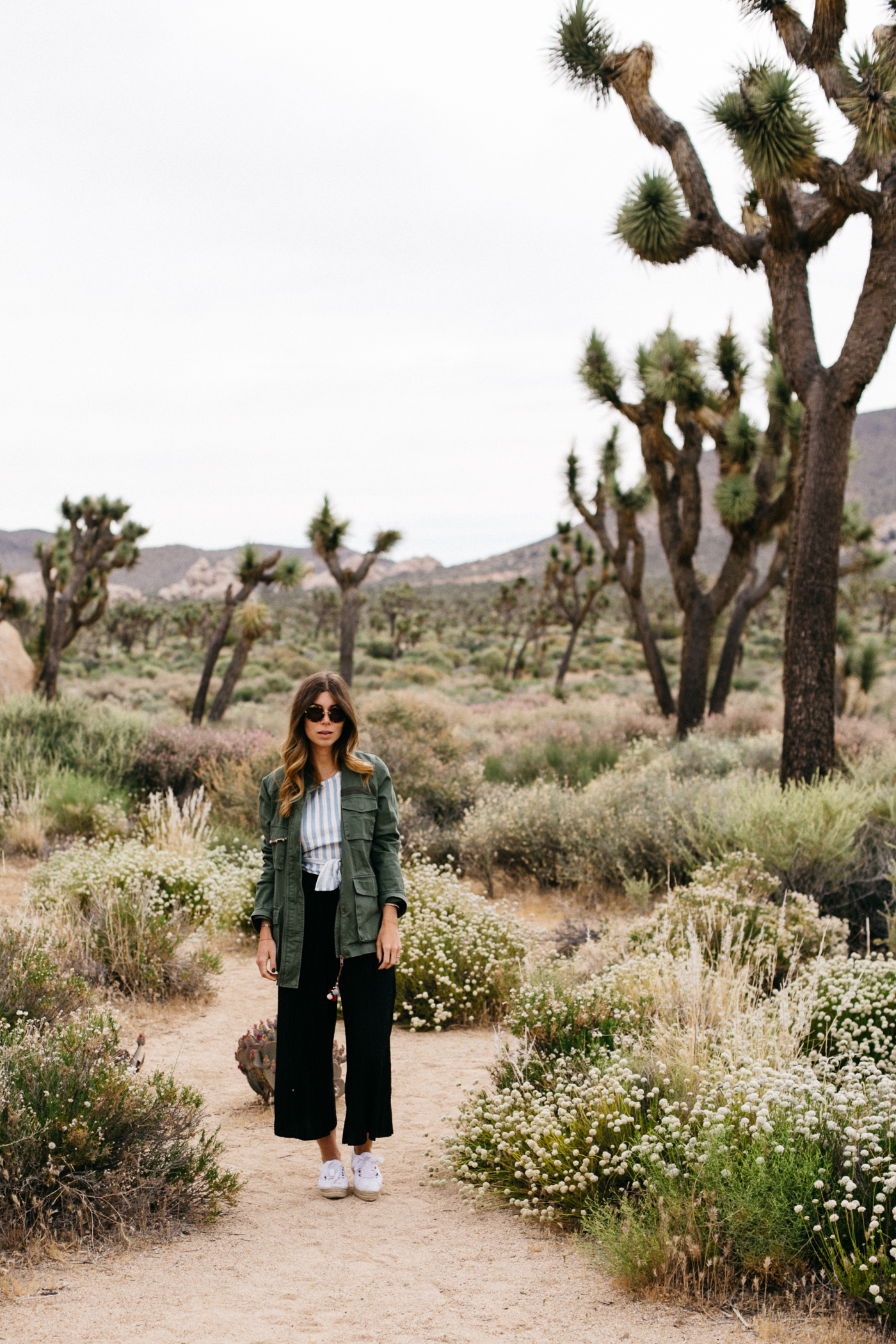 Joshua Tree National Park is stunning in terms of landscape. As the name suggests, it is famous for it's twisted, bristled Joshua Trees, which are literally everywhere. Scattered with a few cacti and other desert flora, big rocks for a dramatic impact and endless roads that simply disappear into the horizon it makes for quite the stunning scenery. Located in the higher parts of the Mojave Desert in California, the temperatures are usually a few degrees lower than in Coachella Valley or Palm Springs and the national park is a great destination for camping or hiking.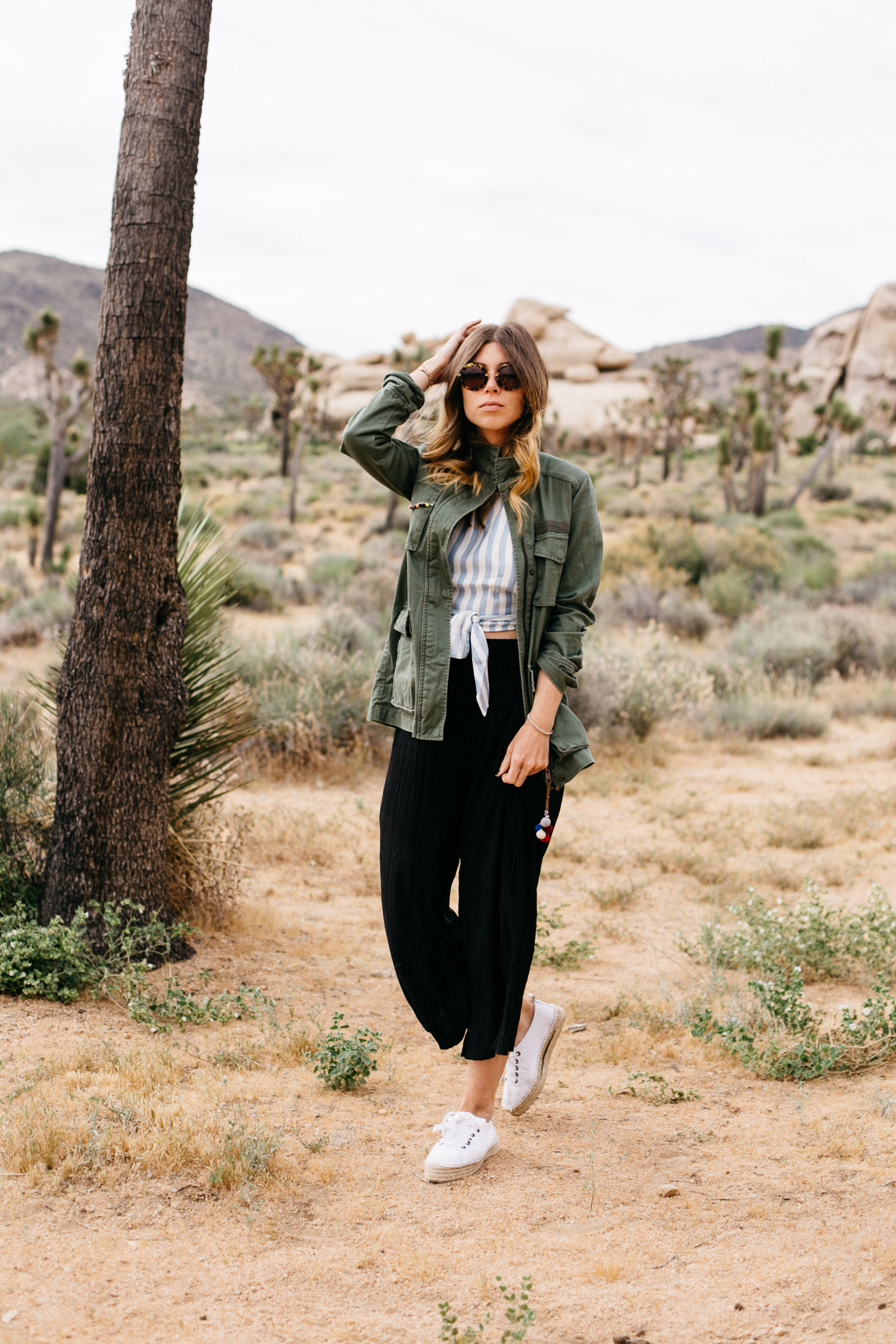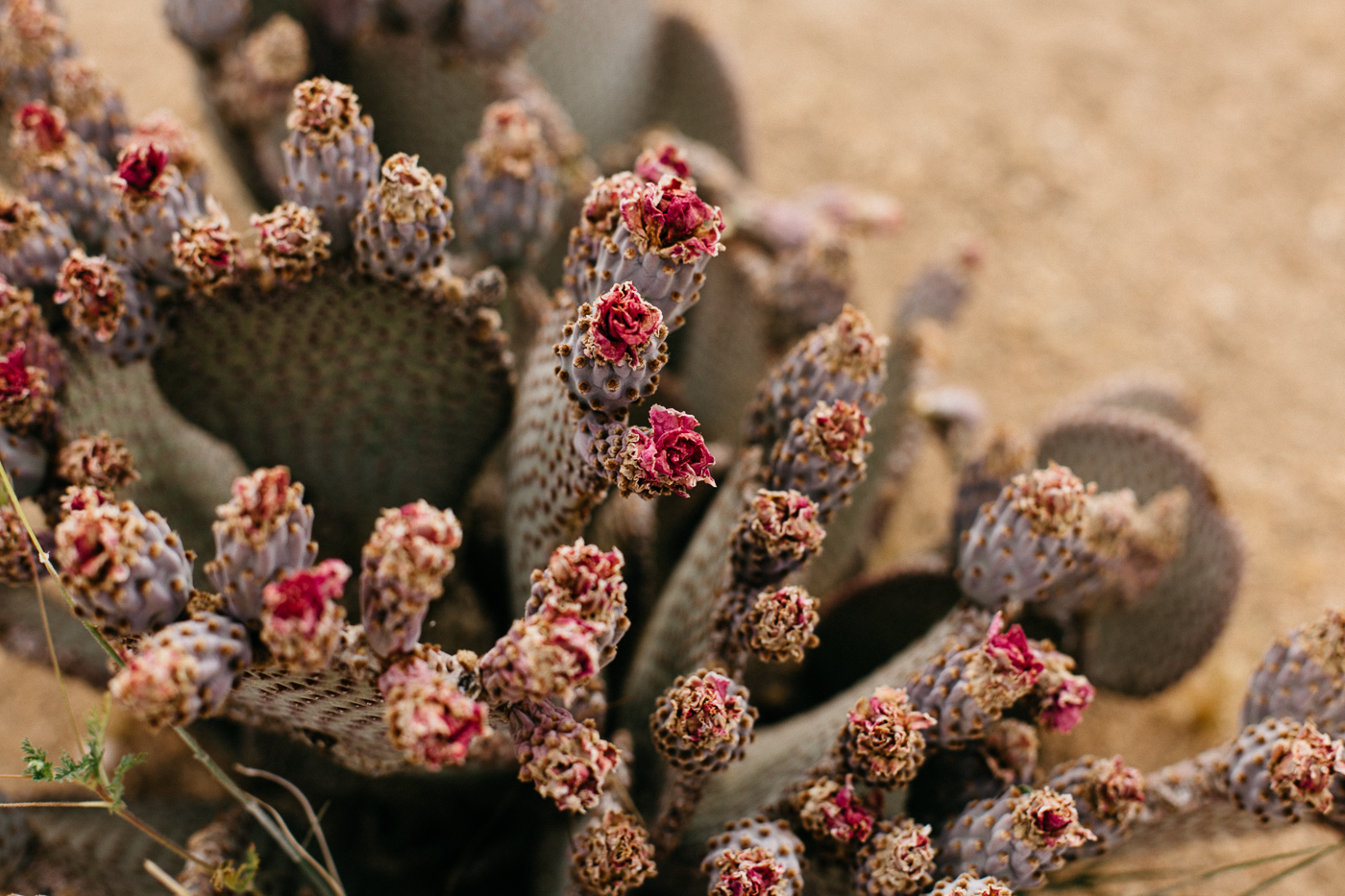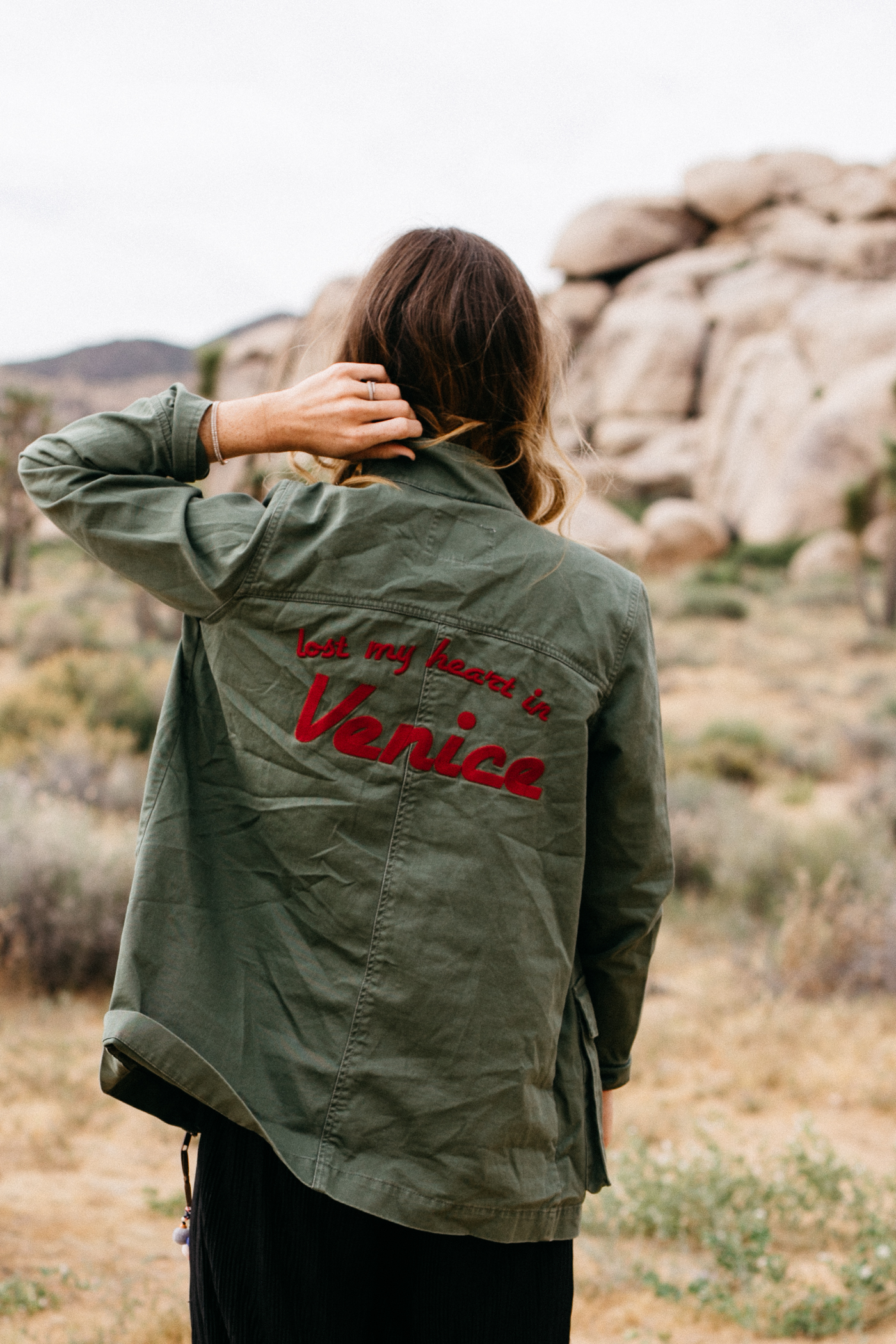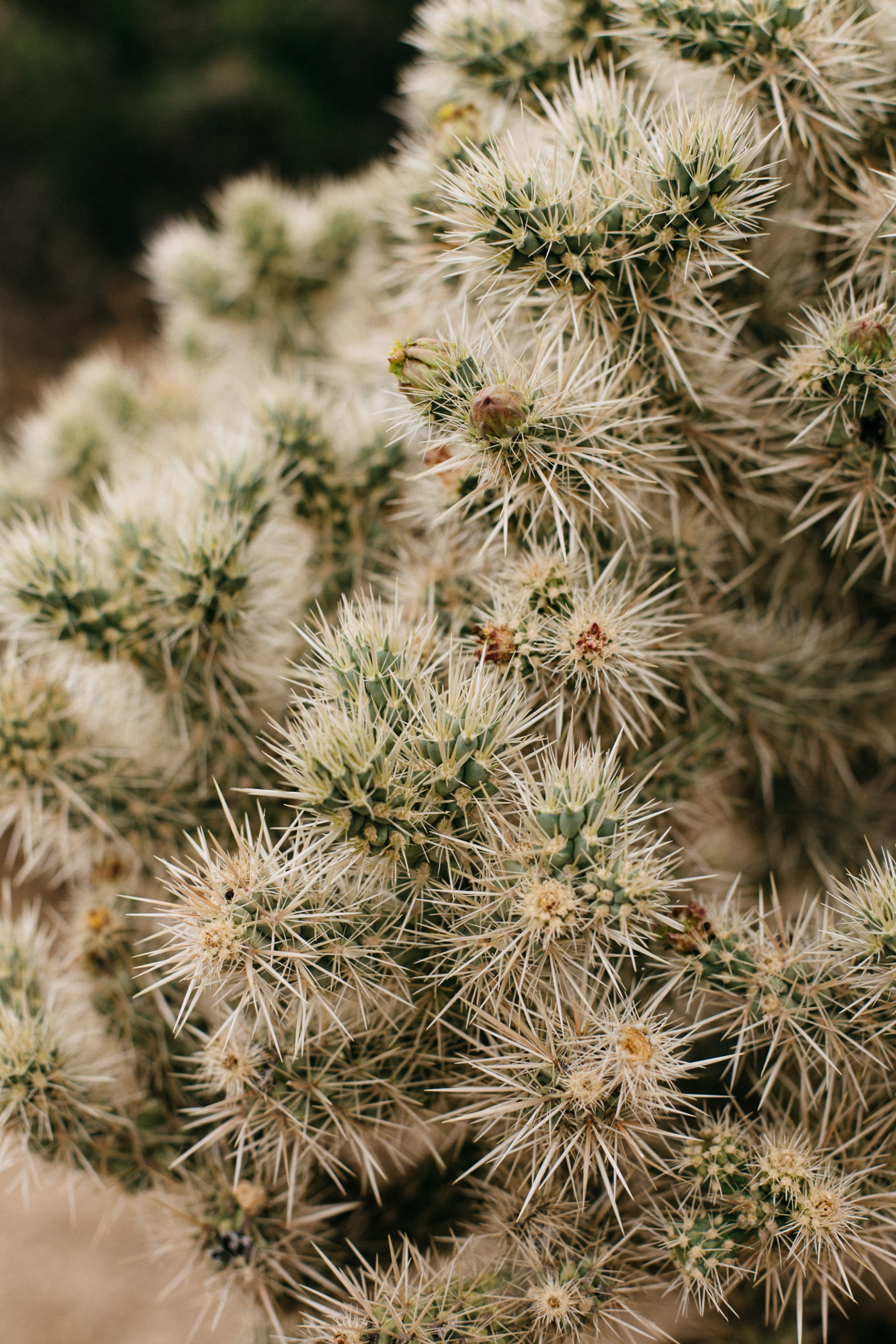 Joshua Tree National Park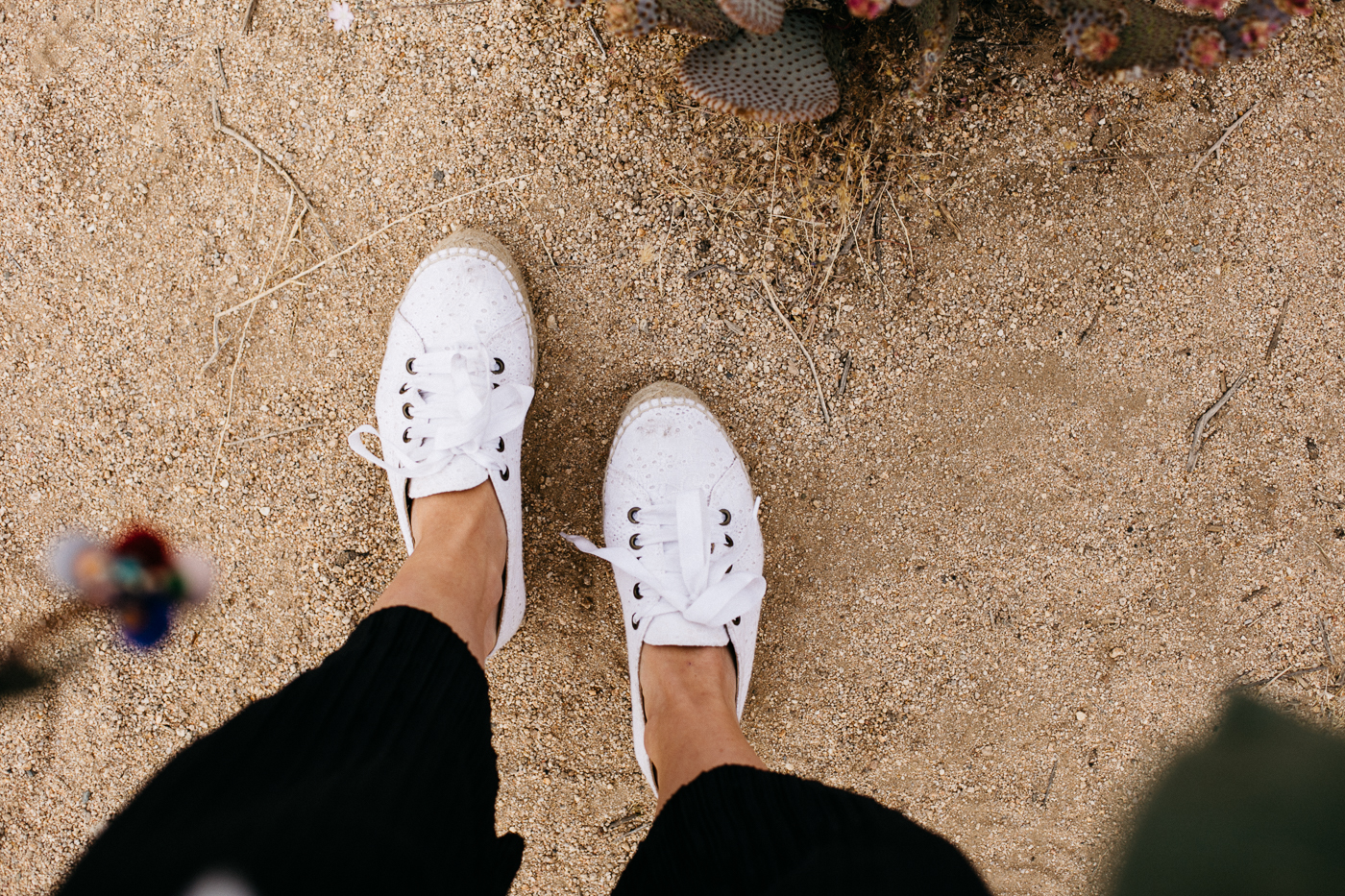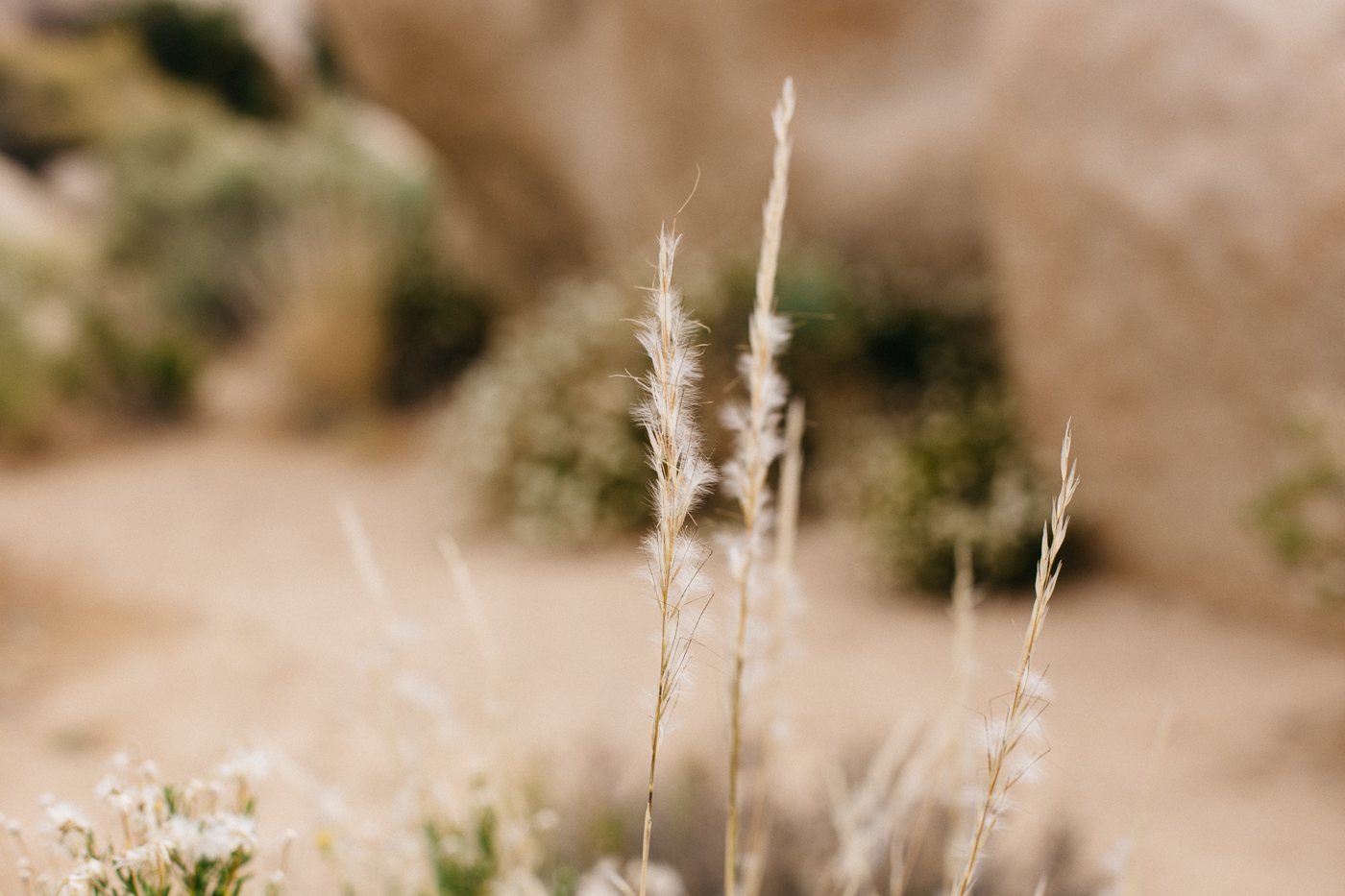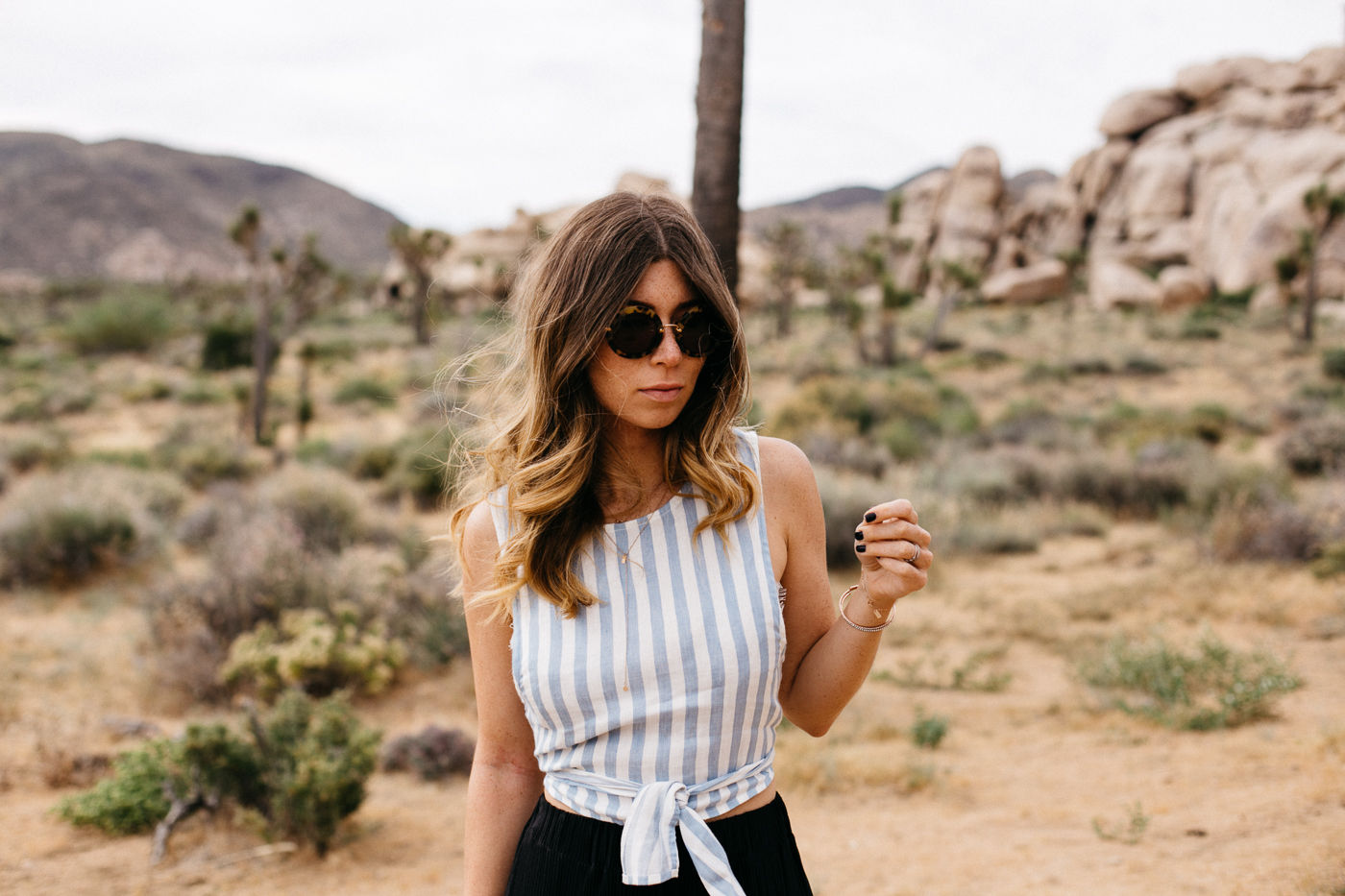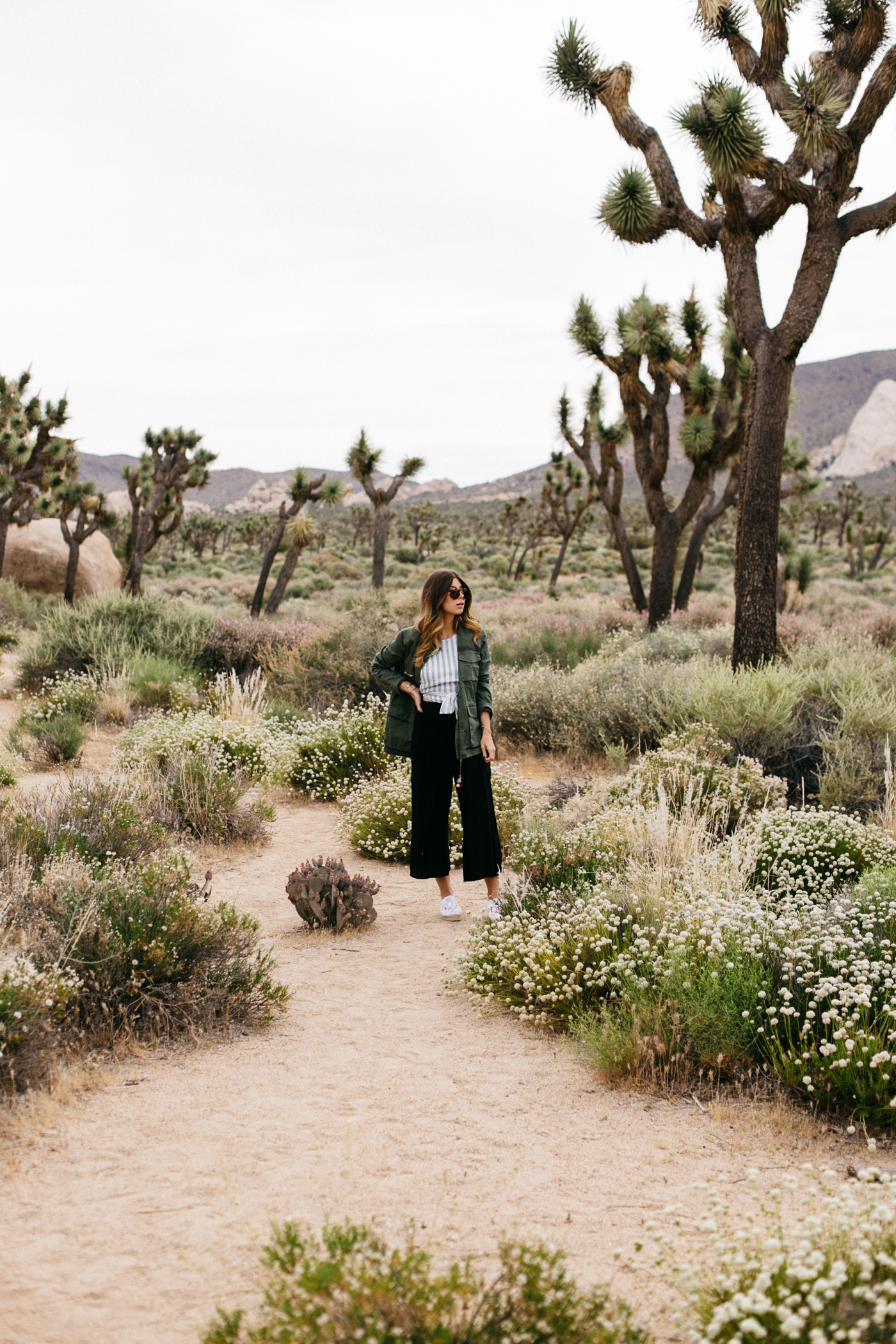 REVIEW: jacket // MANGO: top // ZARA: pants (similar) // MANEBI: shoes // MIU MIU: sunglasses