Italy Roadtrip
Over the years, it has probably become apparent to most of you that family is everything to me. During my childhood, we moved around a lot. Not just to the next little village or a different city, but to different countries. I was born in Germany, spent my teenage years in California, finished school in the Austrian Alps and ended up in Vienna.
When you move a lot, you don't have many of those childhood friends that you've know since kindergarden. You are always "the new kid". But you have your family. I hold those many moves partly accountable for how close I am with both my parents and siblings. We have always been an invincible team.
Now, that the kids have turned into adults that work and travel all over the world, family time has become a precious good. My brother has been working and living in Australia for almost a year now, my sister spent most of the past year in Berlin and will join my brother Down Under on October 1st for the rest of the year.
That is why the thought of a week-long family vacation in form of a North Italy Roadtrip was my personal highlight this Summer.
While I am usually the one who does all the planning for travels, this time around Mike was in charge. He planned the entire trip for all of us – including all hotels, foodie spots and the most scenic routes, of course.
We started out the trip with a stop in Zell am See where my parents live. From there, Mike and I headed to Kitzbühel where I had an event to attend before taking off on our family roadtrip.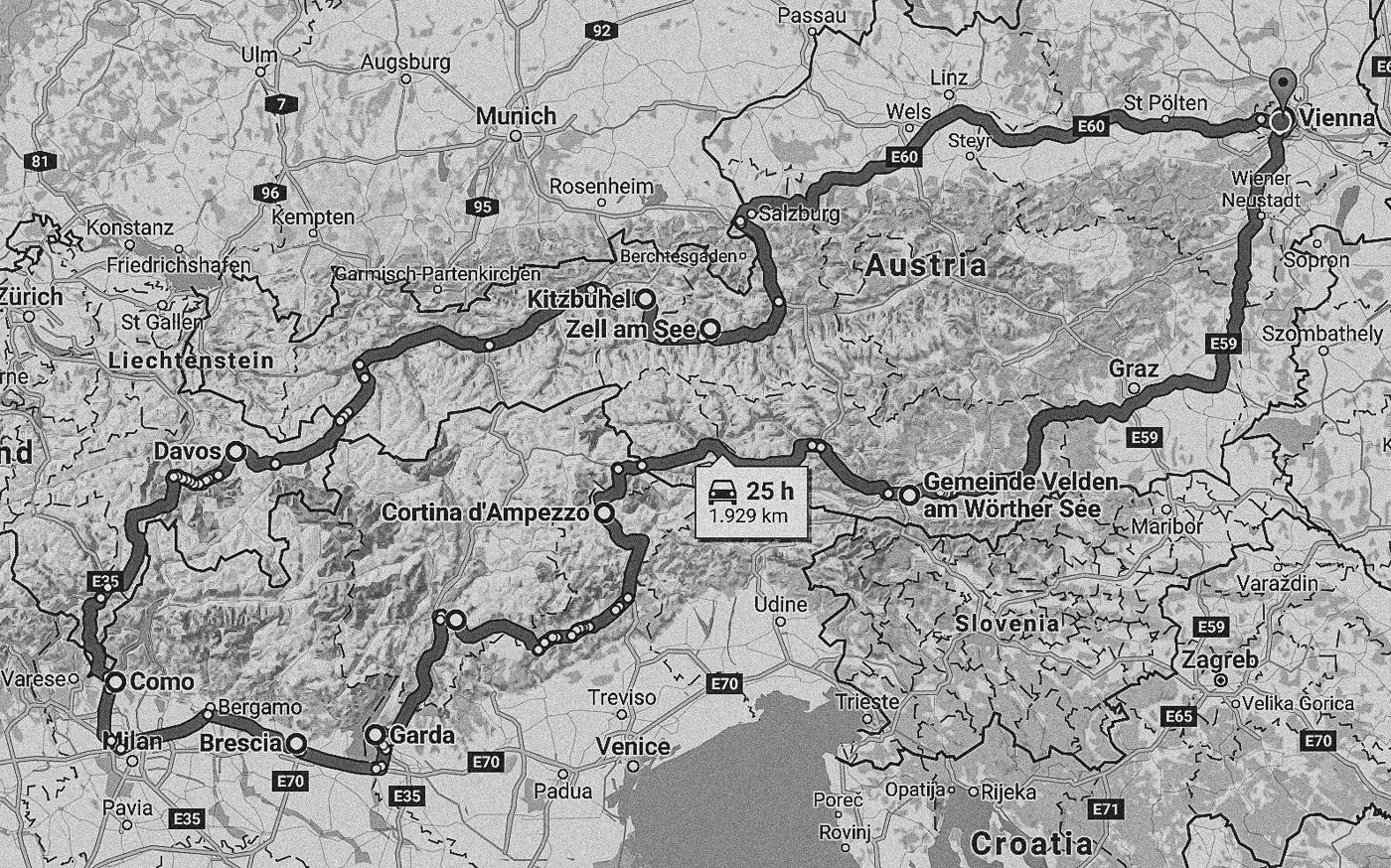 THE ROUTE: Zell am See – Kitzbühel – Davos – Lugano – Lake Como – Brescia – Lake Garda – Cortina D'Ampezzo
The first official stop, where we joined the others, was Davos in Switzerland. On the way we drove the Flüela Pass and arrived at the Hotel around 7 PM on Sunday. It was only a quick stop and we took off towards warmer weather on Monday after breakfast. Next stop? Lugano! The drive included a stunning road over the San Bernadino Pass (Passo del San Bernardino), tiny mountain villages where we stopped for roadside coffee in the sun.
Since it is almost impossible to find accommodation (for a reasonable price) at Lake Como in August, we decided to stay at Lake Lugano for two nights instead. Lugano is located in Switzerland, however, our hotel was in Campione d'Italia, which belongs to Italy.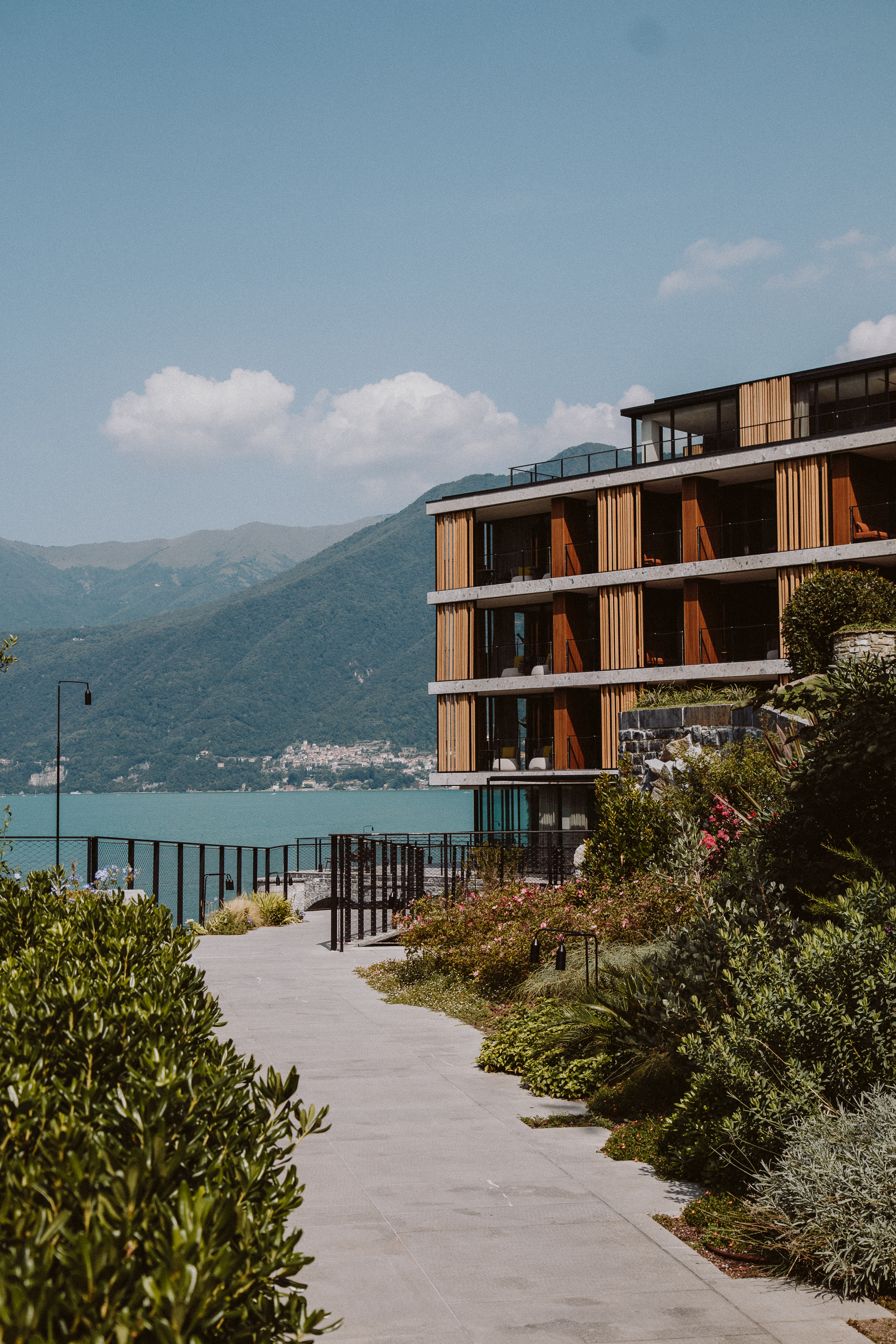 Lugano itself is beautiful but small. You definitely don't need more than a few hours to stroll through the city, grab a bite to eat (preferably gelato down by the water) and possibly do some shopping. Considering it is Switzerland, luxury watch brands are definitely the most prominent there, but we also spotted an incredible concept store called Boutique WHITE.
Due to the fact that our entire family has an abnormally large appreciation for good food, we had some of the most incredible meals ever throughout the trip. For dinner at Lake Como, we dined at La Terrazza at the Grand Hotel Tremezzo and my favorite lunch of the entire trip was at Il Sereno. Aside from the fact that I wanted to move in instantly (the interior of the hotel is to-die-for!!), the food was everything I love about Italy. Great wine, friendly staff and (gluten-free) lobster pasta in the sun, followed by great coffee.
After lunch we explored the little picturesque village of Bellagio a bit before leaving Como…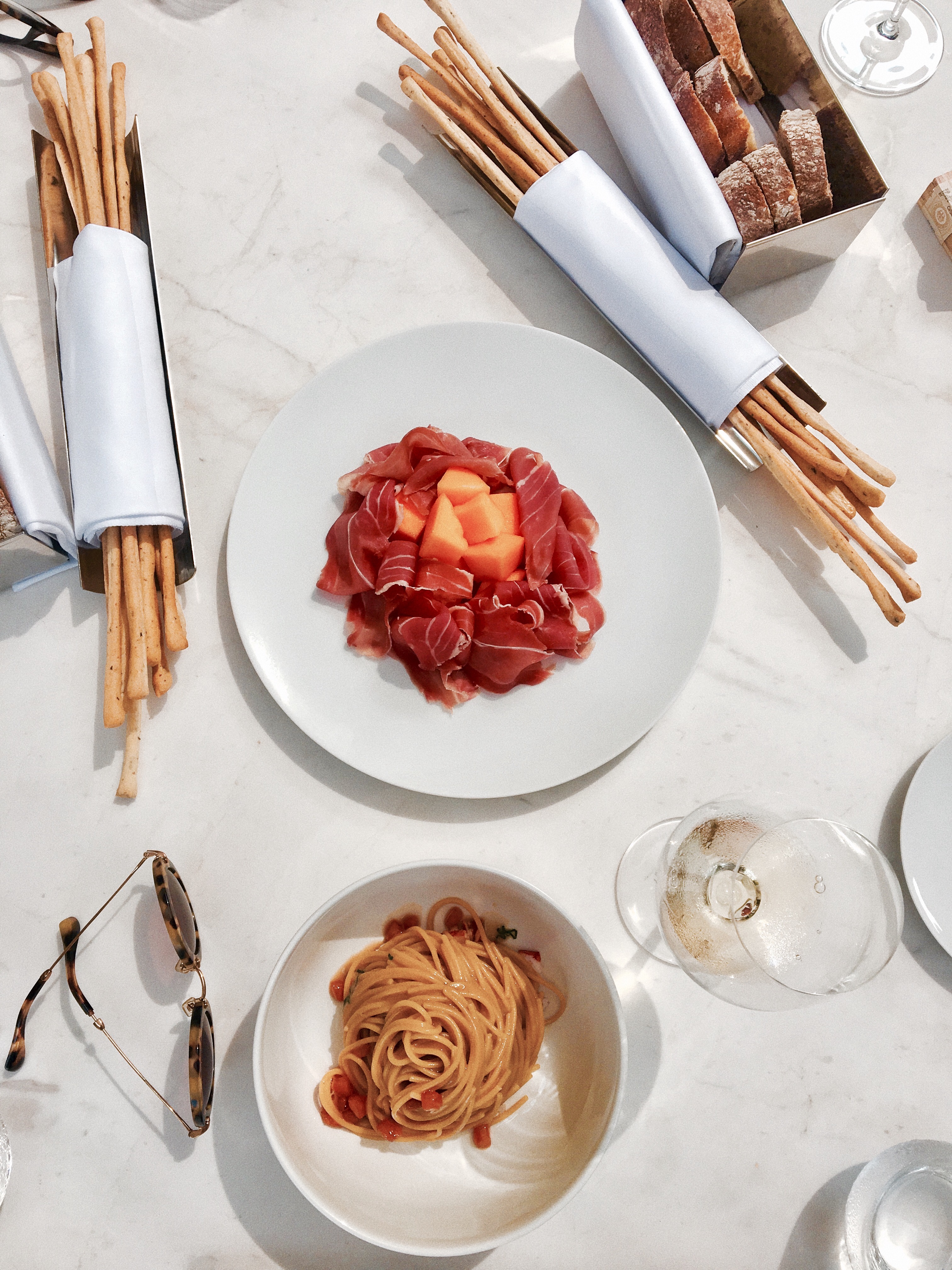 Amore Amore!
La Vita è una Combiniazione de Magia e Pasta. Si?
Il Sereno Lago di Como: Dressed in the genius of Patricia Urquiola, and with the iconic lake at its feet, Il Sereno is the epitome of elegance and luxury.
After two days by the lake, the next stop was the historic Villa Fenaroli by Brescia. The Villa is a former palace and even though it is not a modern luxury hotel, the atmosphere was simply unparalleled. Even just the long driveway and impressive entrance was worth a sight. Located close to Brescia, we ended up at the coolest restaurant by accident. AREADOCKS is basically a dream come true. Concept store, a courtyard bar with the most stylish Italians, great vino, even better food and loud music. Major love!
The last stop on our route was beautiful Cortina d'Ampezzo in the Dolomites. Holy landscape! The drive was one of the most scenic ever, we passed Lake Garda (obligatory stop for gelato) and even though the weather turned once we got further North, we had two blissful spa days in the mountains. We stayed at the Rosapetra Spa Resort, and I have to say it was probably one of the nicest hotel spas I have ever come across. The ideal place to wait for the rain to pass – and I can only imagine how beautiful it must be with snow-covered mountains outside…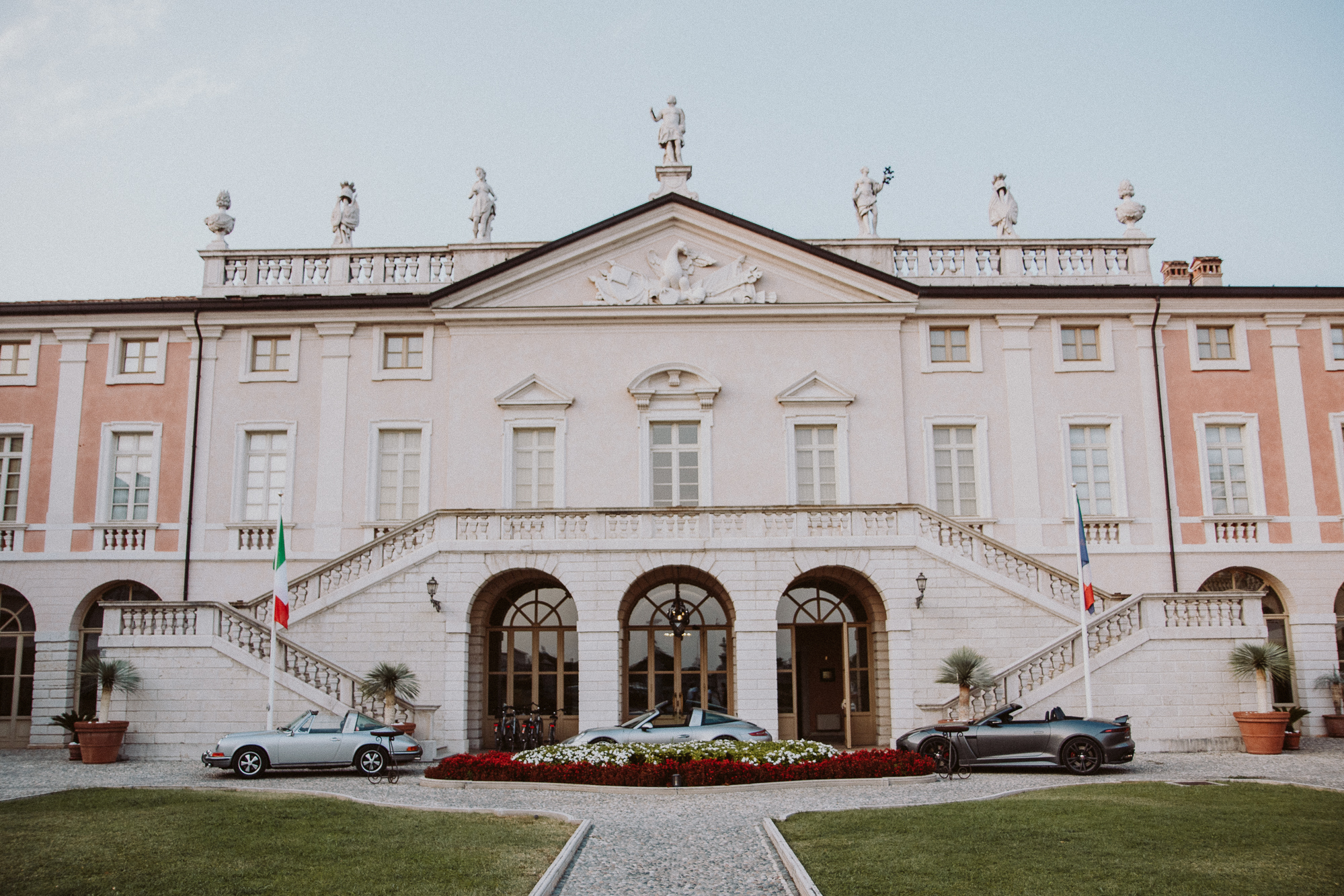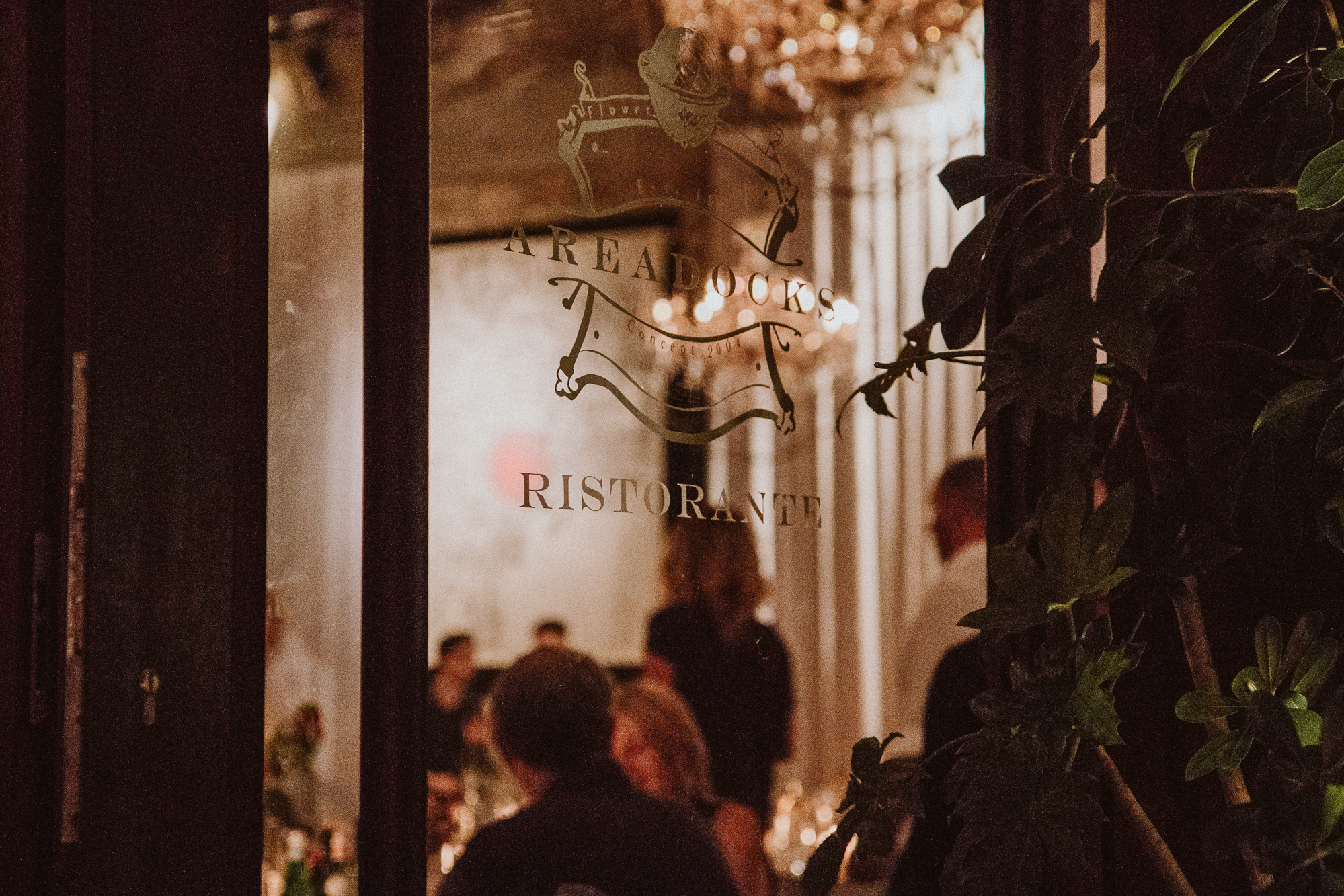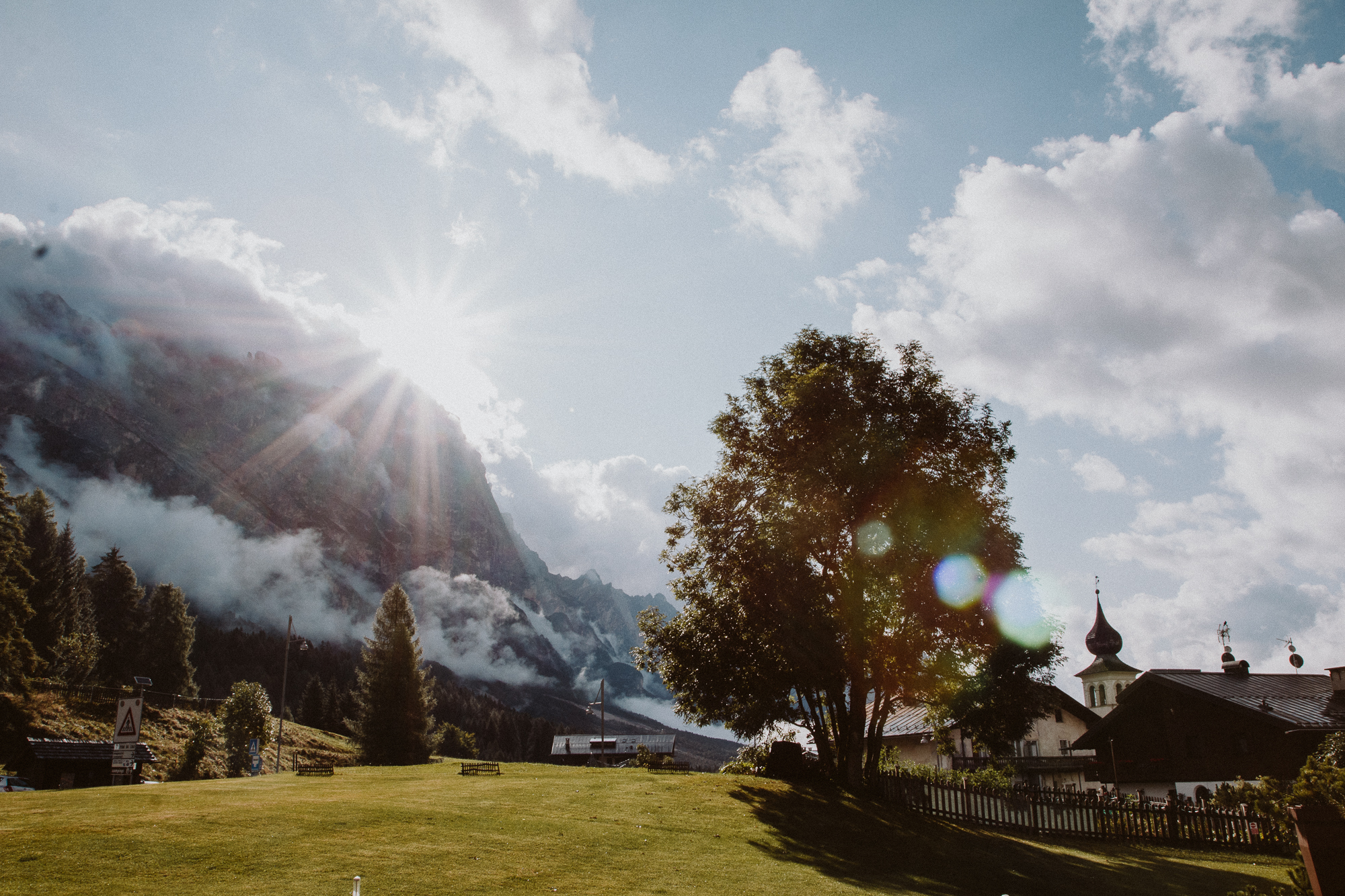 xox