2019 Christmas Gift Guide
Imagine that one friend, who is so organized, that (almost) all presents are purchased, if not even wrapped, two weeks before Christmas. Annoying, right? I hate to break it to you, but that's me this year. A true novelty! But please don't ask what my secret is. Quite frankly, I don't have one. I am not even really sure how it happened myself. For the first time in years I am not dreading the next two weeks. Instead I plan on spending an inappropriate amount of money on pretty wrapping paper to go all out on the visuals, I'll be busy reading the remaining 200 pages of my current romance novel before (!) Christmas rather than on the lazy days to follow, I will be heading out to holiday parties almost every night and re-organizing my closet…

I'll stop right there before I loose you. I know it might be provoking to proclaim loudly how done with Christmas shopping I am, so I have decided to help all those last-minute-shoppers out with the ultimate 2019 Christmas Gift Guide. Split up in four different categories of Under 20€, Under 50€, Under 100€ and a few luxurious indulgent gifts Over 100€, I hope to cater to all wants, needs and budgets with this holiday shopping aid.
Holiday Gifts Under 20€
Small budget? No problem! After all, giving is certainly not about the amount of money you spend but rather about the thought you put into the gift itself! There are plenty of personal favorites of mine, all available for under 20€. From the category of "tried & tested", I can highly recommend the Coconuts candle for 12€, the book "One Day In December" (my current read), all things interior + marble, beautiful statement earrings for those stylish friends of yours or a sparkly top made entirely of sequins!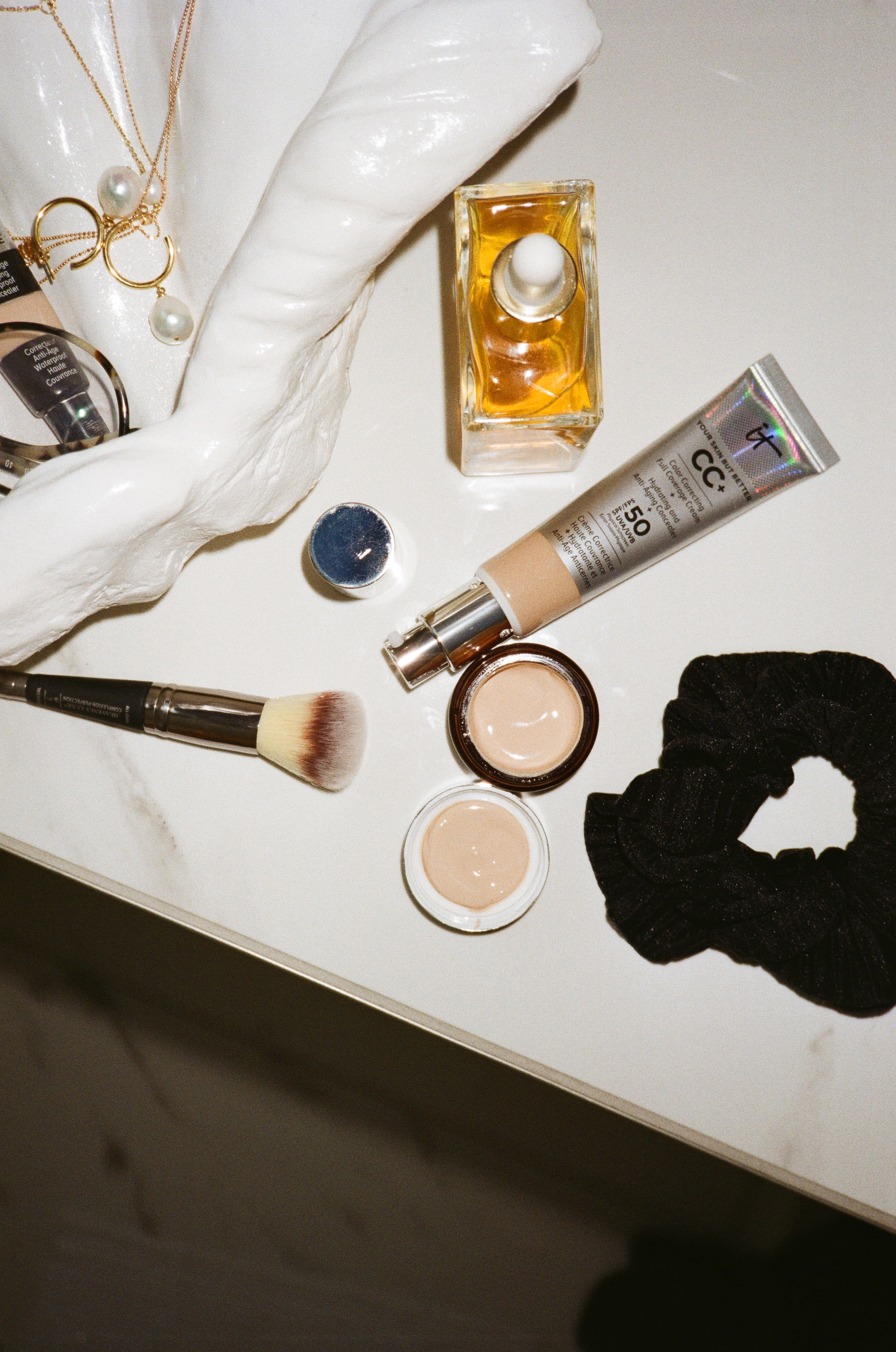 Presents For 50€ Or Less
For me personally, 50€ has always been my go-to budget for best friends, siblings and parents. In my opinion, it is a pricepoint that lets you splurge a little while still staying within a reasonable price range. My picks for under 50€? The goop bath salts are amazing (!!) and a present I received myself last Christmas from my best friend. The Dior eyeshadow palette is in constant use with me. I adore those burnt orange and henna red shades – especially now for the festive season. Last but not least, I pretty satin or lace triangle bra.

Gift Ideas Under 100€
Are you looking to gift someone a their favorite scent, a cashmere piece or ceramic dishes? Then 100€ is a good benchmark to work with. If I could pick and choose, my gifts for under 100€ would include a soft cardigan, maybe a few pretty plates and bowls to add to our collection of Broste Copenhagen dishes and more pricey beauty products, such as a shimmery highlighting bronzer or scented candle.

Kitchen Favorites
---

Luxurious Gifts Over 100€
Ready to spend big this Christmas? Usually, this price category is reserved for gifting my better half or myself. I tend to use the holiday shopping sprees as an excuse to browse countless luxury online shops for gifts that fall under the category "from me, to me". So what's worth the splurge? How about a vintage Dior saddle bag? I found mine second hand for a fraction of the price a new one would usually cost. Speaking from experience, sparkly pieces from ANNA I.J. are always a great way to spoil yourself, just like all things denim make my heart skip a beat. And don't miss the 20% discount Hallhuber is currently offering on all cashmere pieces, I am obsessed with this timeless and versatile turtleneck!

Reformation open back silk top, VIKTORIA LOUISE wide-legged pants, Hallhuber earrings, Omega watch
Shop The Holiday Look
---