OUTFIT: on Fridays, we wear sweats.
Some weeks, I am all over the place and have no idea what day it is, other weeks Mondays feel like Mondays and Fridays feel like Fridays. The latter was the case today. I woke up to lots of sunshine and a a light swing in my step, excited for the weekend. That's why I decided to embrace my mood and the concept of "casual Friday". Even with several meetings on the agenda, sweats it was! To make the look a bit more office appropriate, I added my current favorite blouse, which is tailored in such a cool way. You can either wear it off shoulder with the lower buttons buttoned up (as seen here), or go for the top buttons to make the lower have open up.
Travel Outfit Inspiration: While the combination of sweats (currently on sale!), Gucci slippers (new in, yay!) and a blouse is my take on casual Friday, I also decided that this is what I'll wear the next time I travel. It is comfortable without looking too sloppy. Love it!
That being said, I hope you all had a Friday that actually felt like a Friday and have a fun and/or relaxing weekend ahead of you!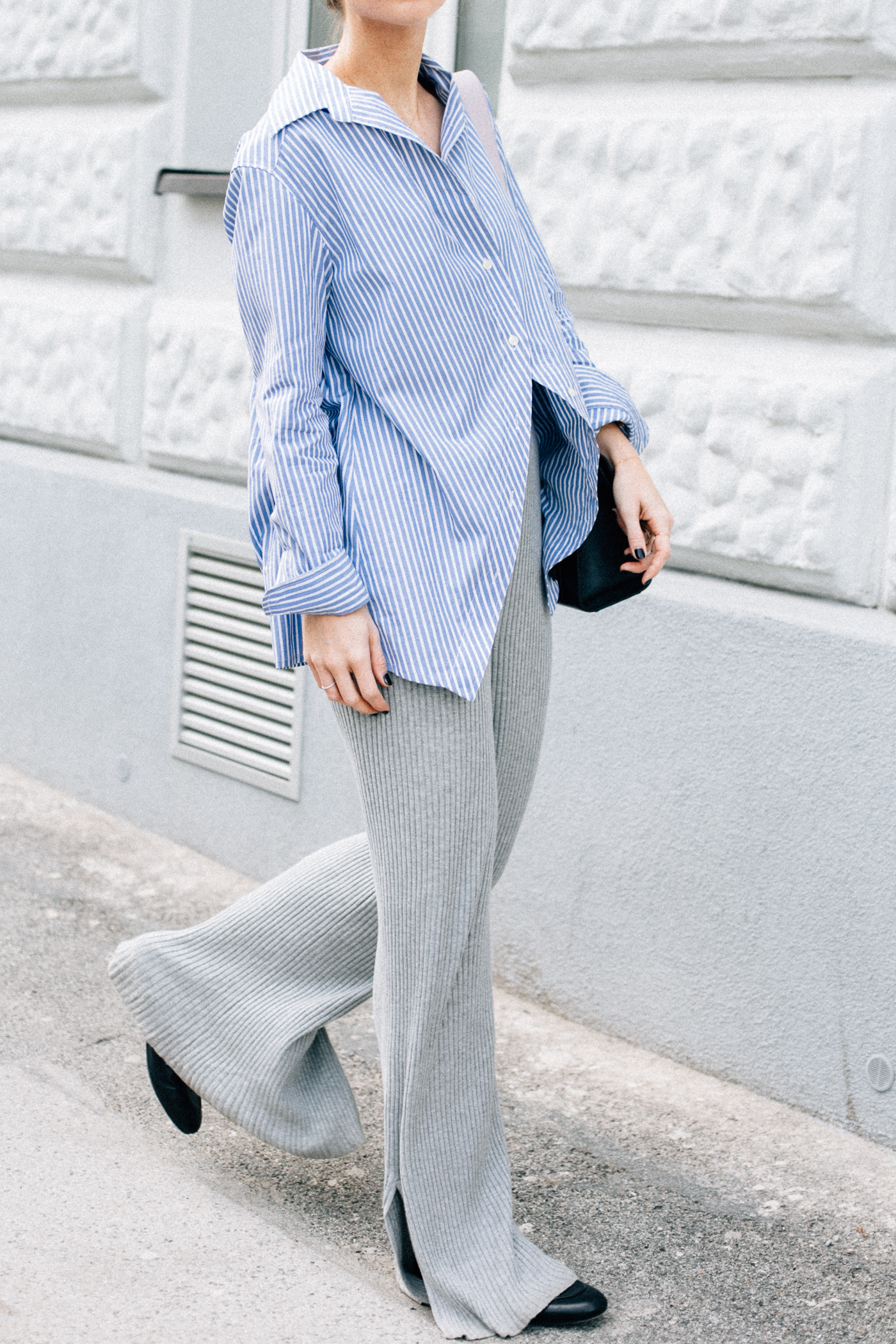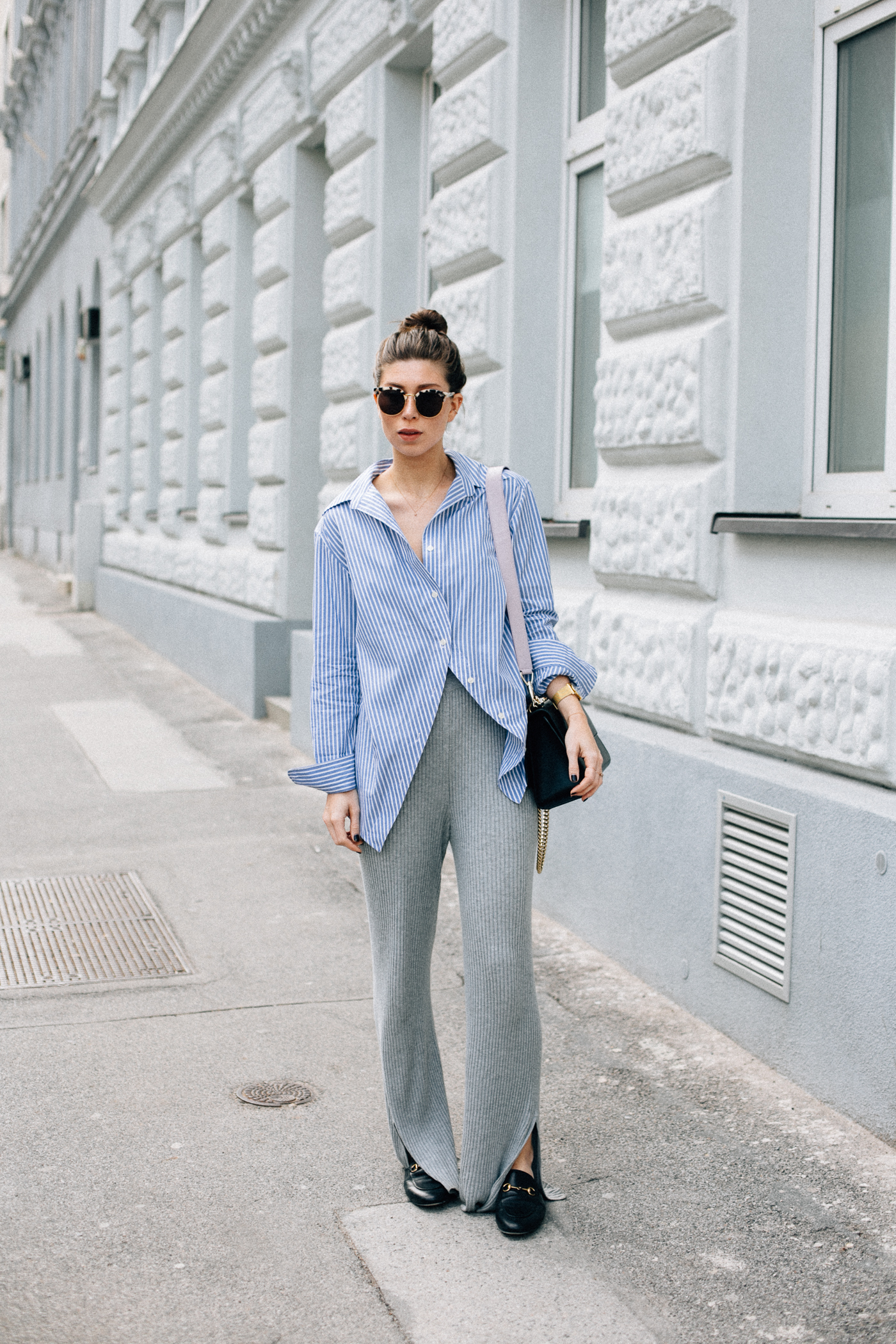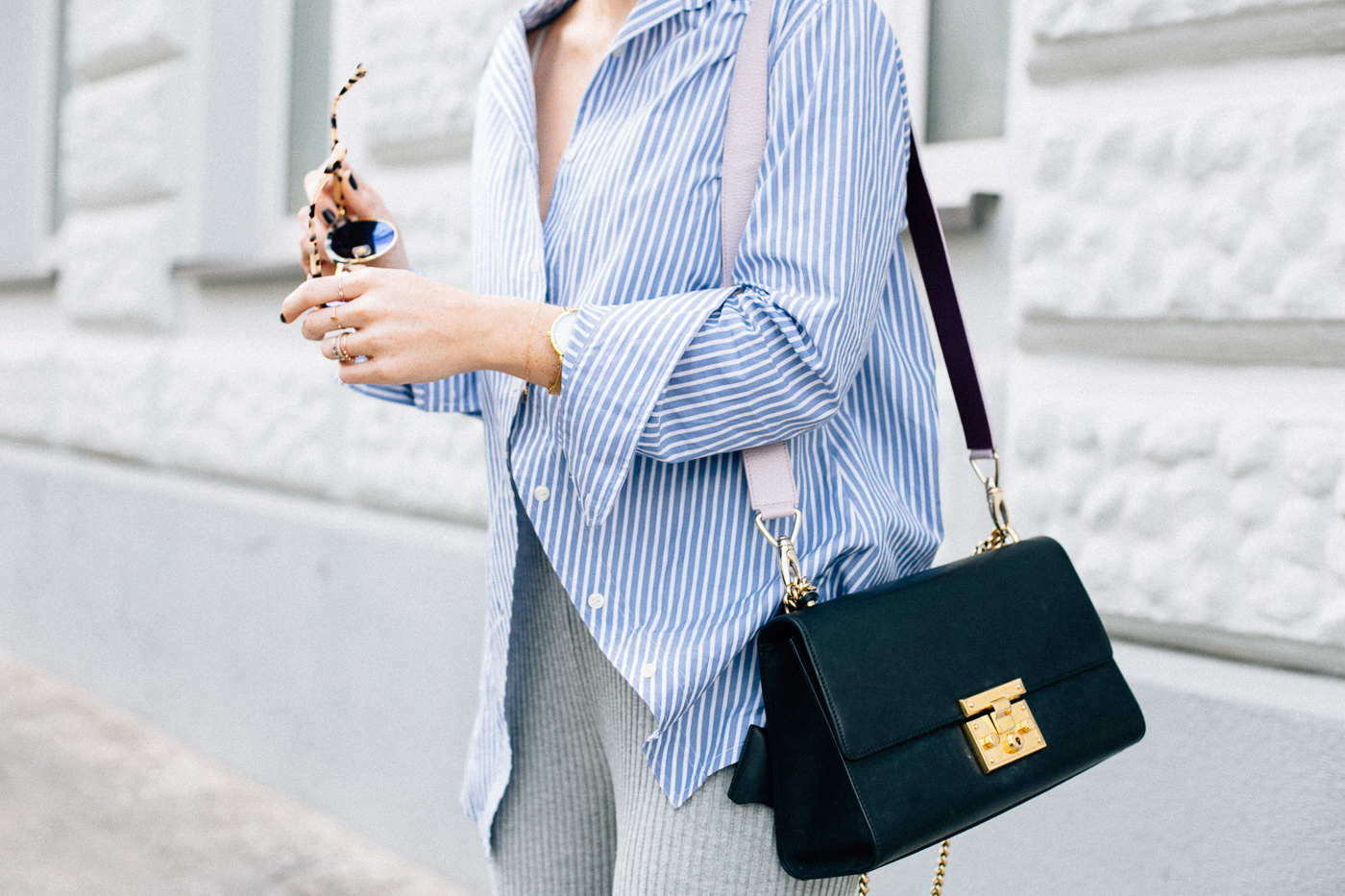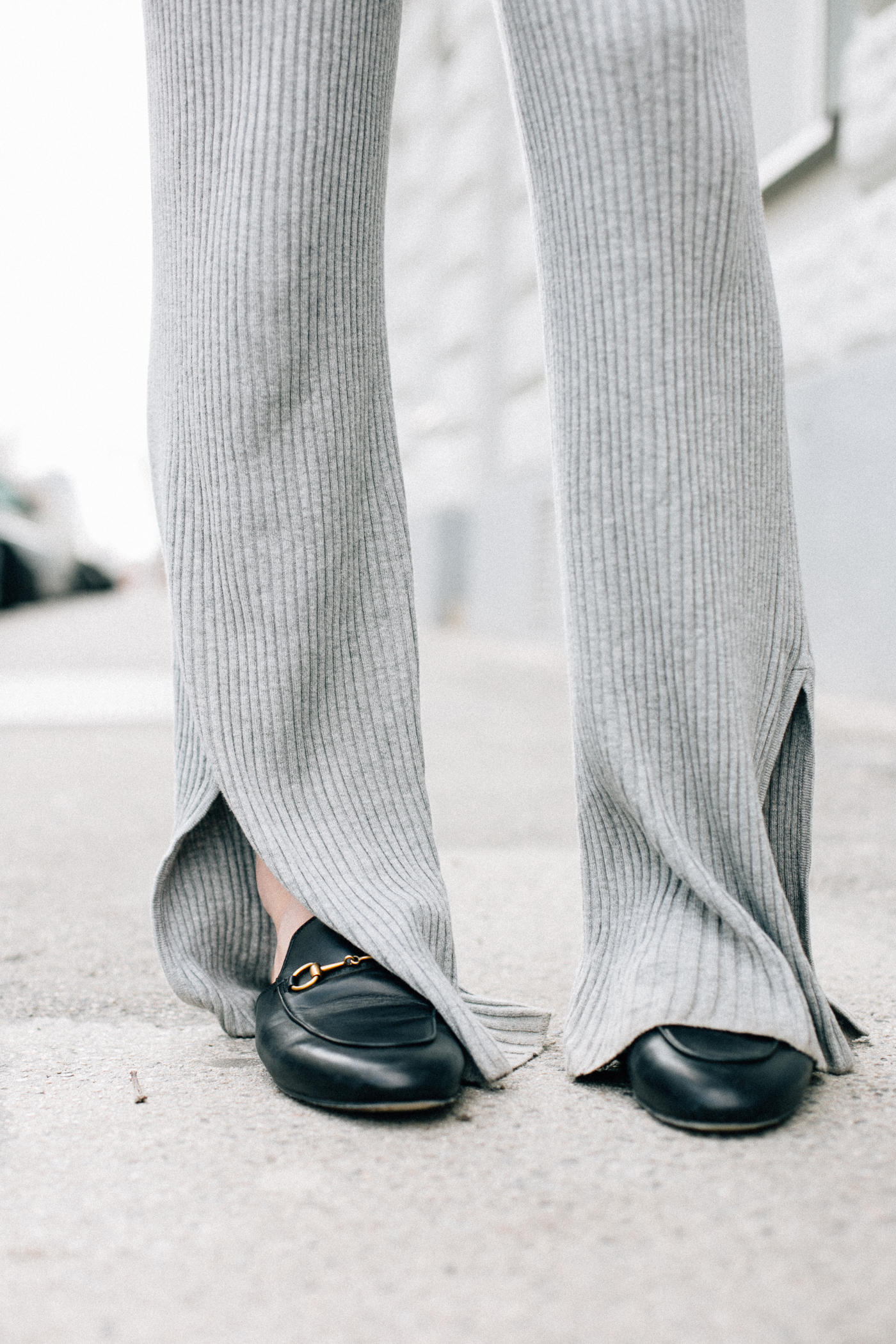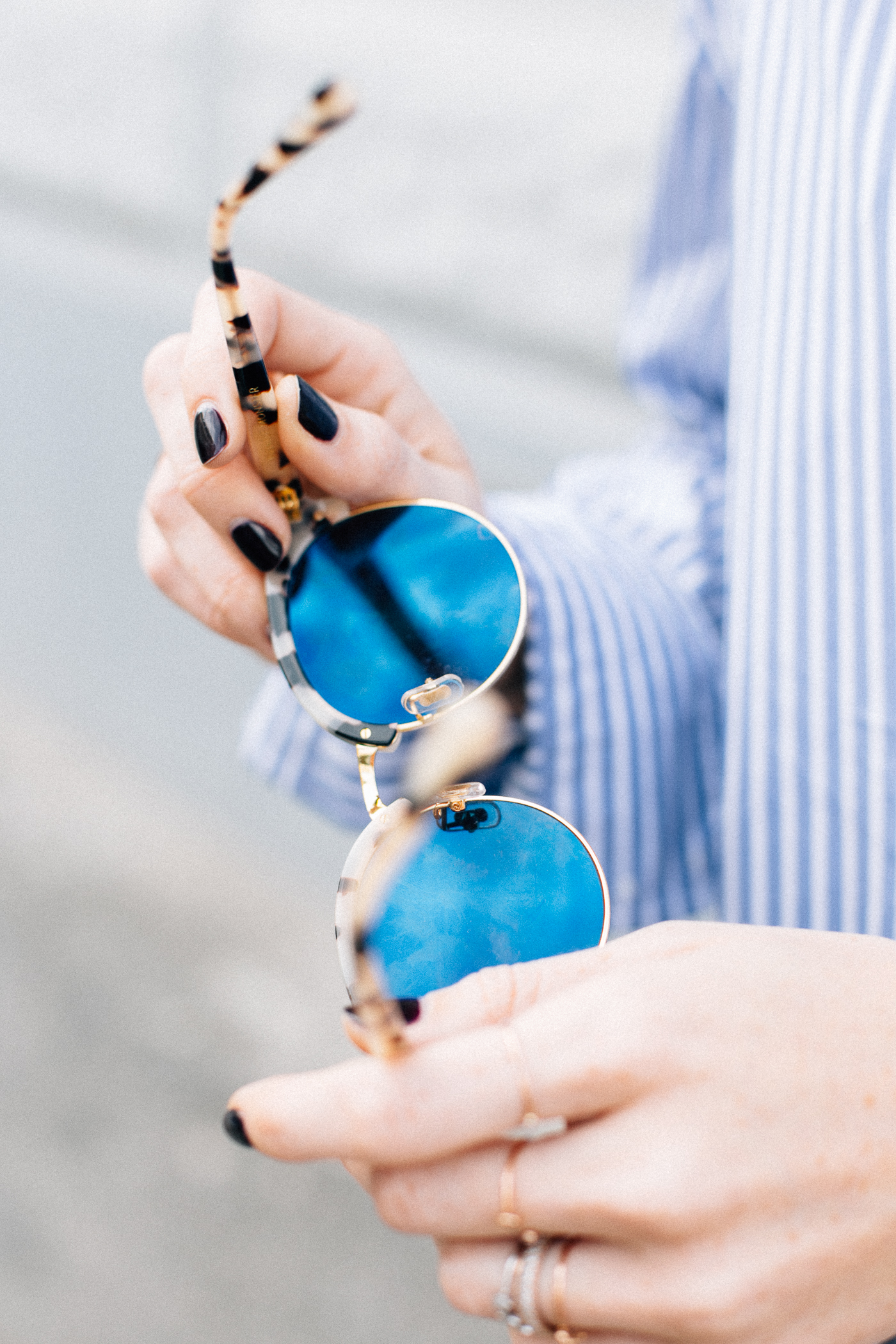 Travel Outfit Inspiration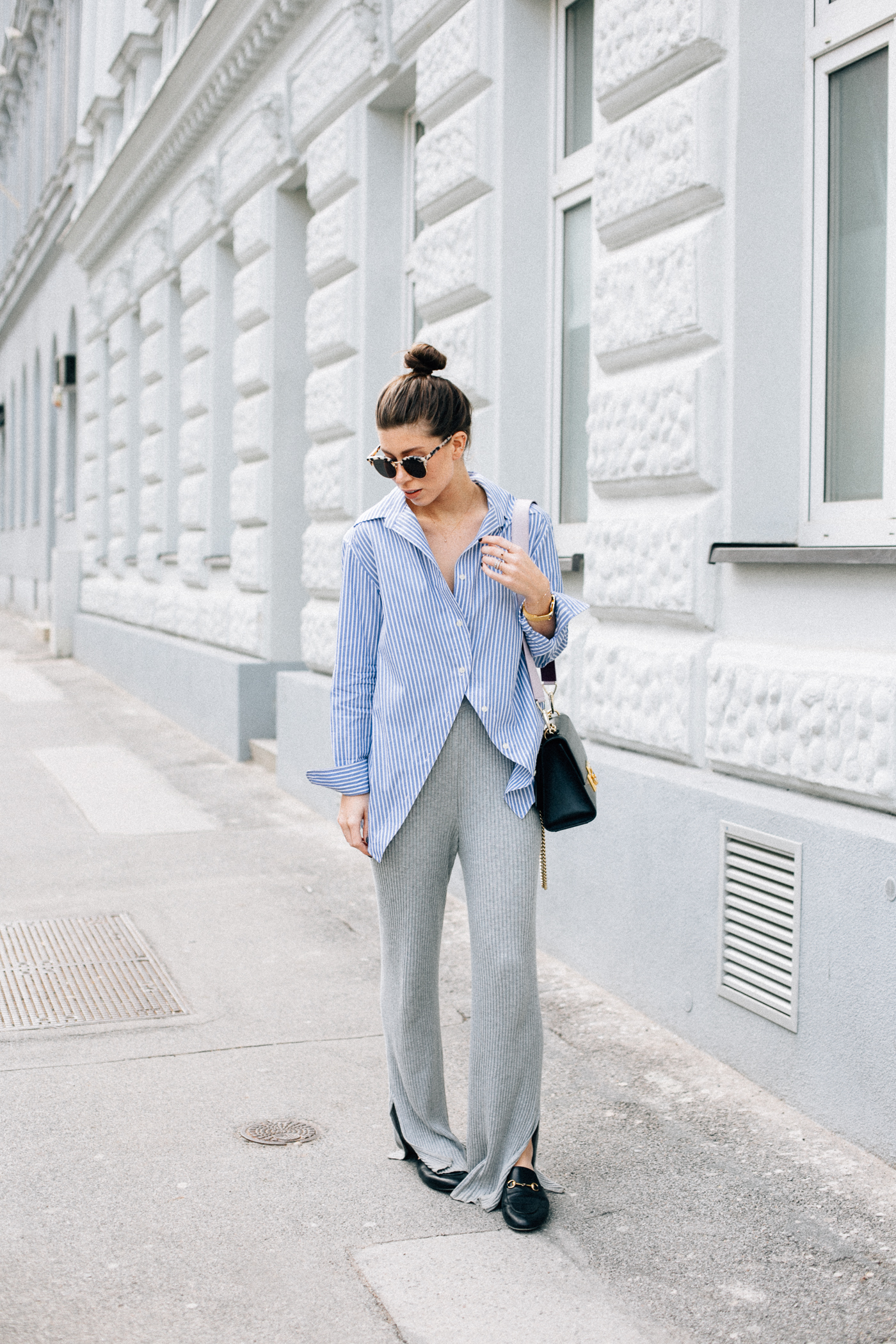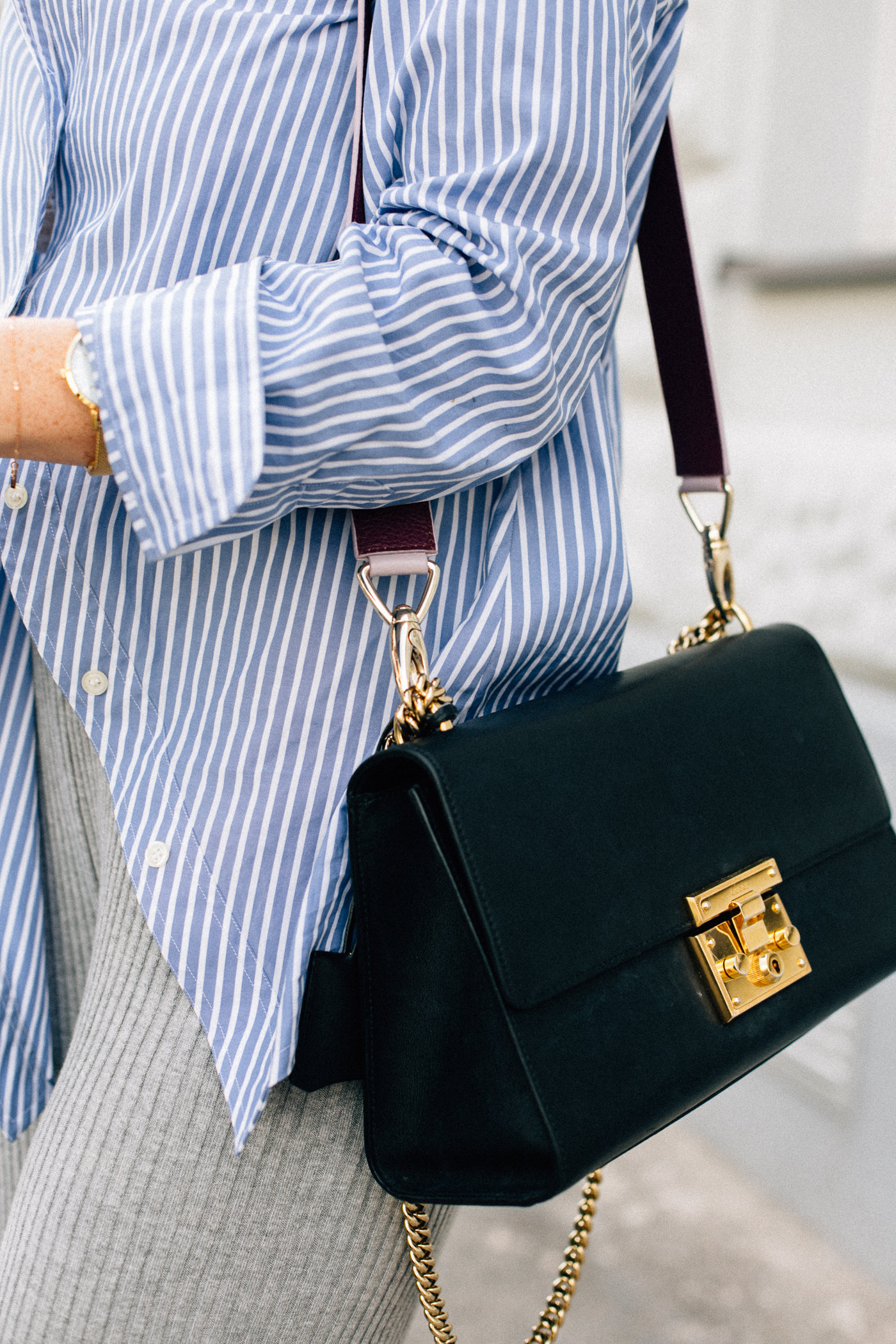 EDITED: sweats (under 40€) // LAAGAM: blouse (similar here) // GUCCI: slippers & bag // AIGNER: bag strap // GENTLE MONSTER: sunglasses // LARSSON & JENNINGS: watch