Downtown Los Angeles
It has been 13 years since I lived in Southern California (Orange County). Back in the days, we used to go up to Los Angeles occasionally, but not too often. For years, I had these vague memories of Downtown Los Angeles being a place where you would only men in suits or homeless people on the streets. There was no foodie scene, there was no shopping and it just wasn't a very desirable area. At least that's how I remembered it. Until last week, that is.
In recent years, I had watched Downtown L.A. become a cool place (from a distance). I heard people going there for the food, the museums, the hotels and shopping. The area even has it's own newspaper "LA Downtowner" now, which features a few of the areas highlights. That's why we decided to start our trip to California with 2 nights at the Ace Hotel in Downtown to give the upcoming neighborhood a chance. And boy am I glad we did! Even though the weather was not exactly how you picture it in California, we had such a good time.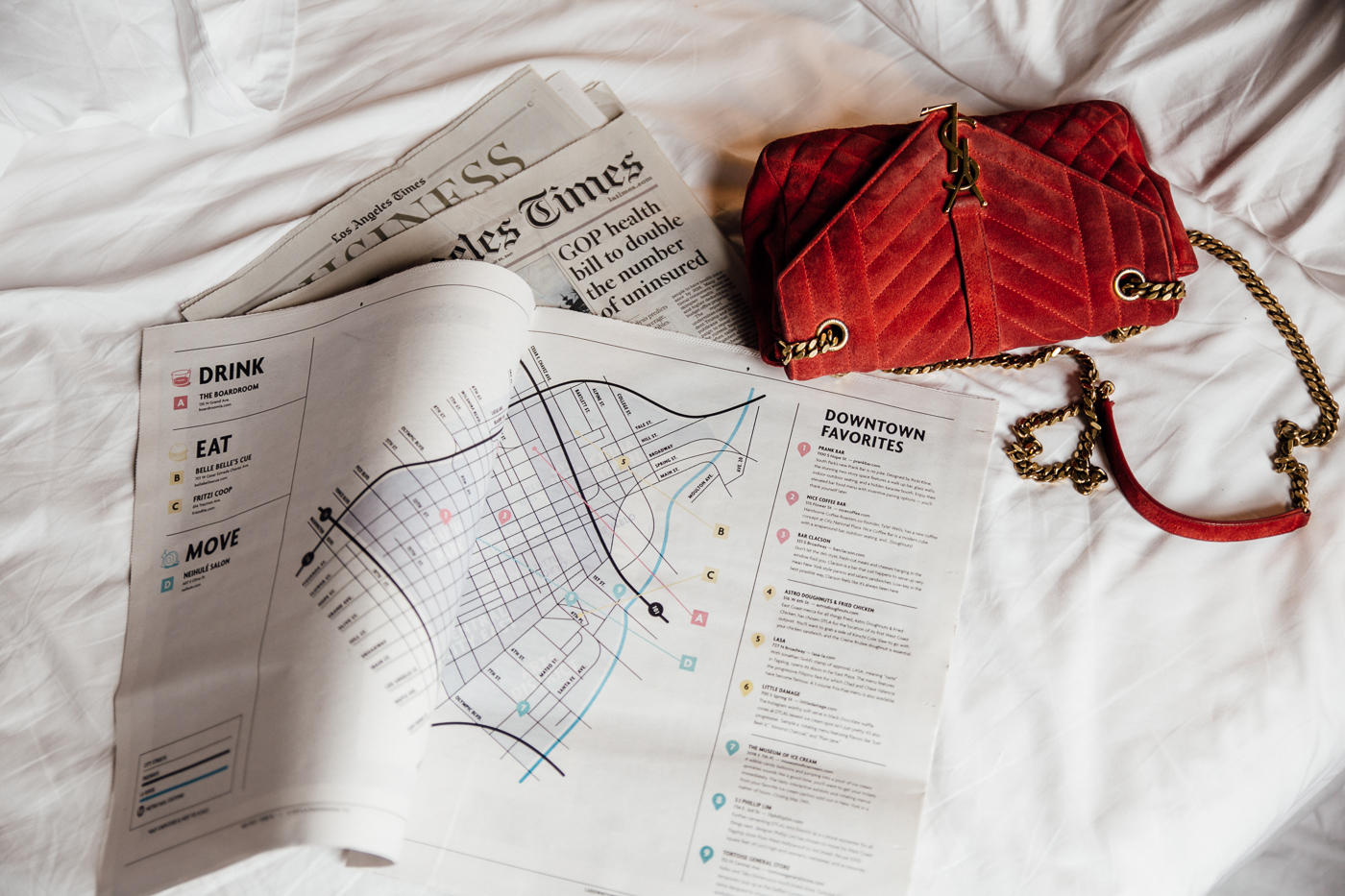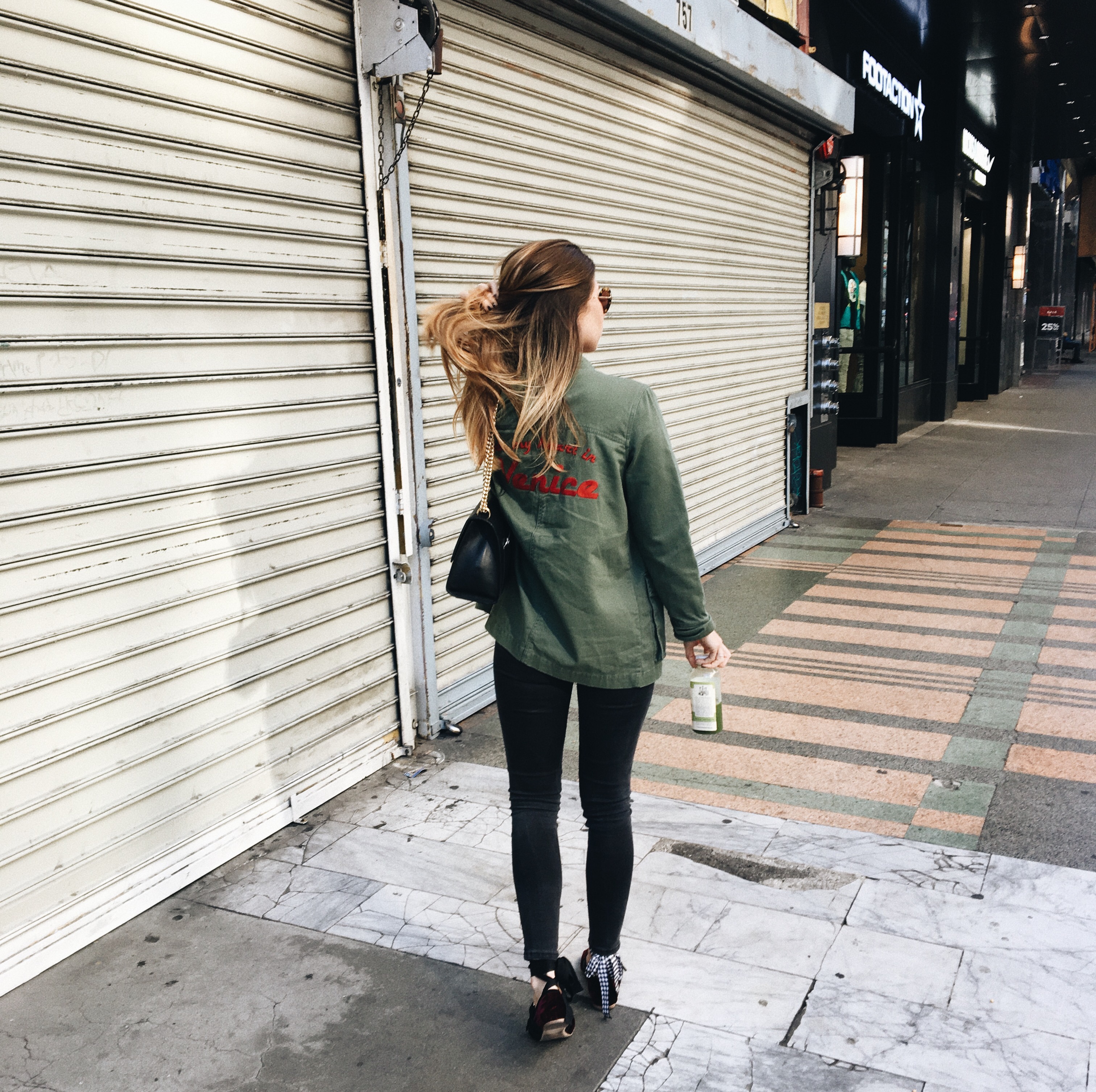 Where to stay: We stayed at the Ace Hotel Downtown Los Angeles. It is a great hotel that presents itself in the heart of Downtown with a industrial chic touch. The rooms are small (we booked a "medium" and were on the 12th floor), but kinda cool. It was perfect for a 2-night stay but for a longer trip I would probably prefer something a bit more spacious.
The view over the city is awesome and I can only imagine how fun the rooftop pool and bar must be on a sunny day. The hotel's restaurant is highly recommendable – especially for breakfast – and the staff was young, friendly and fun to chat with.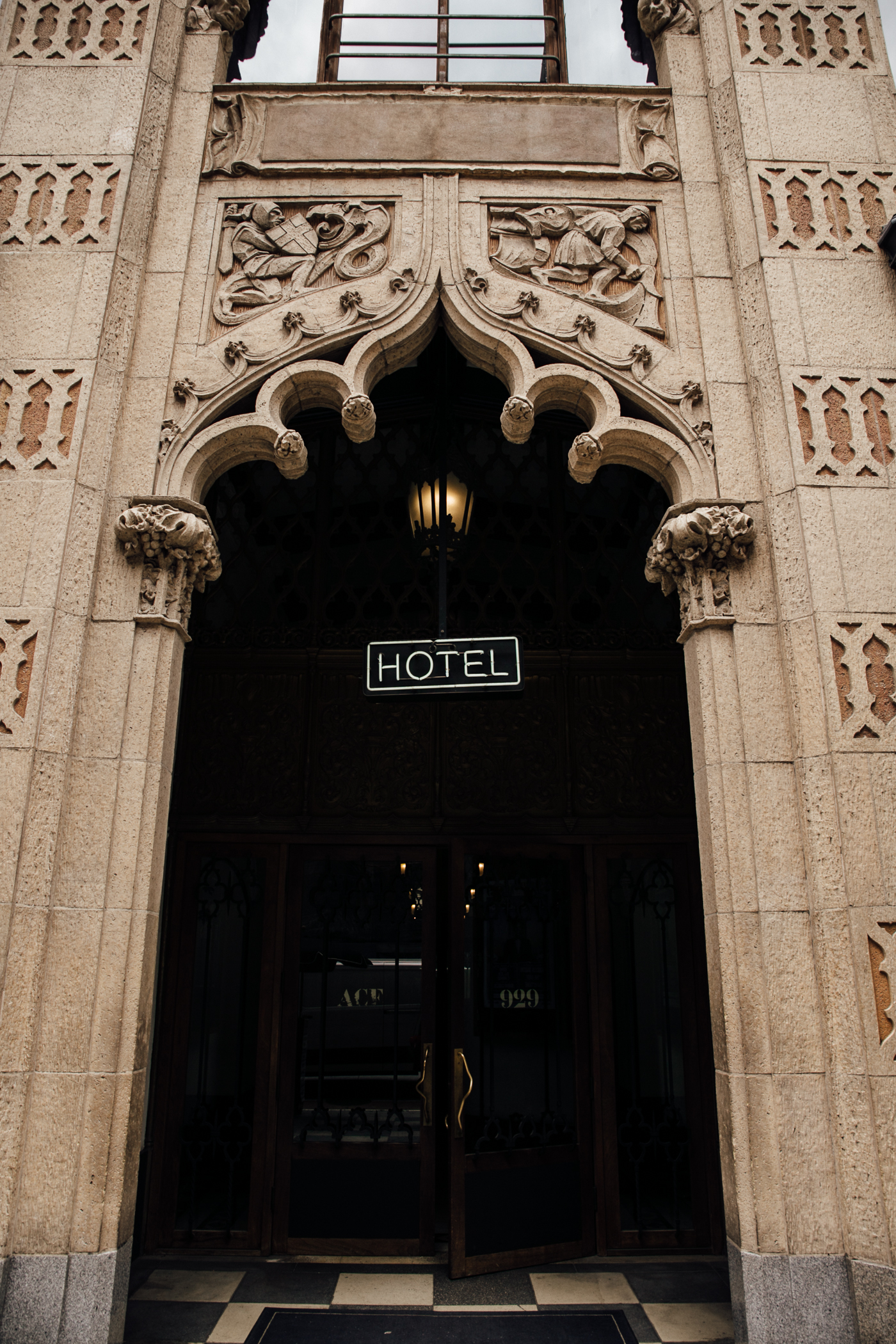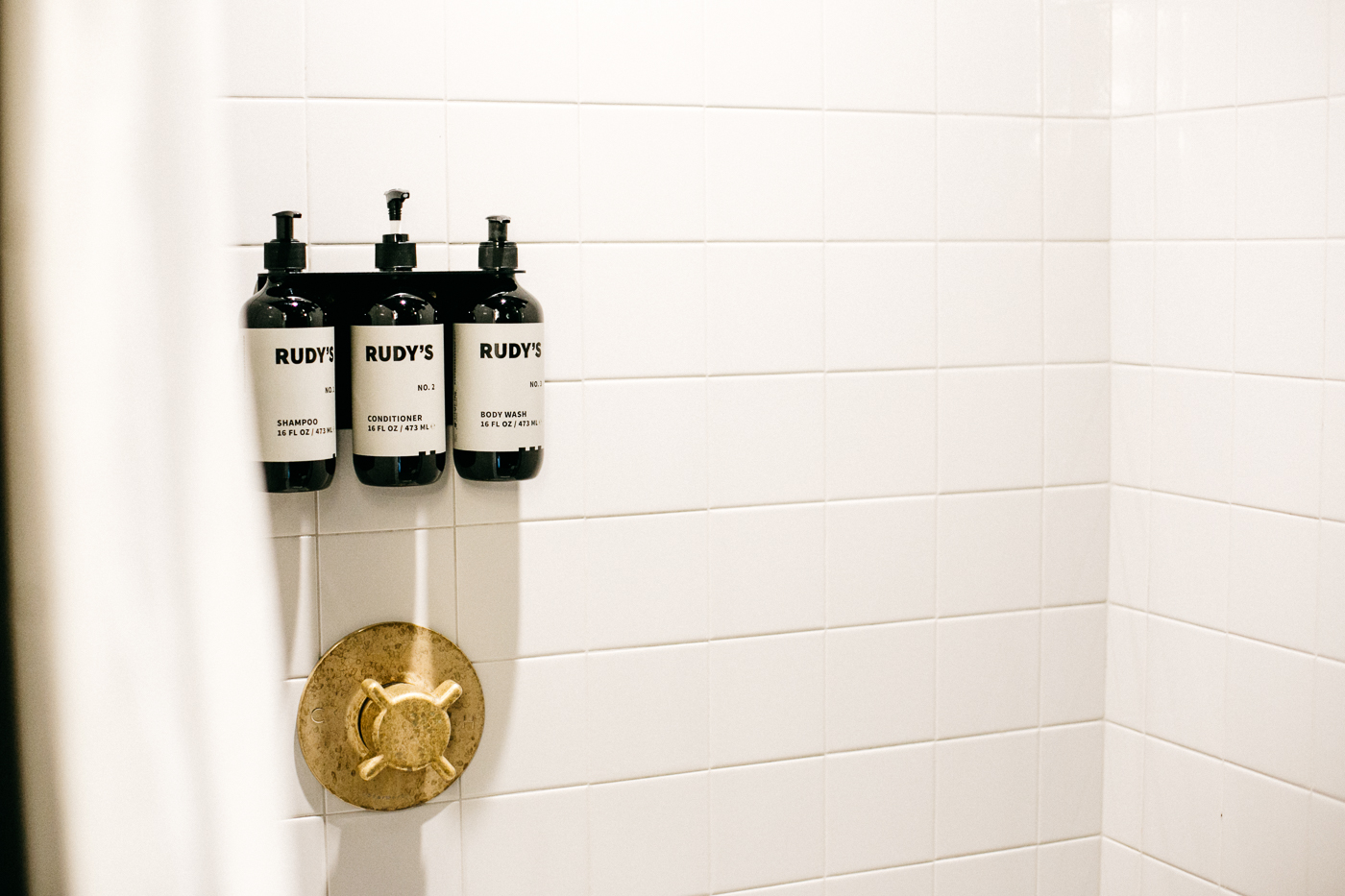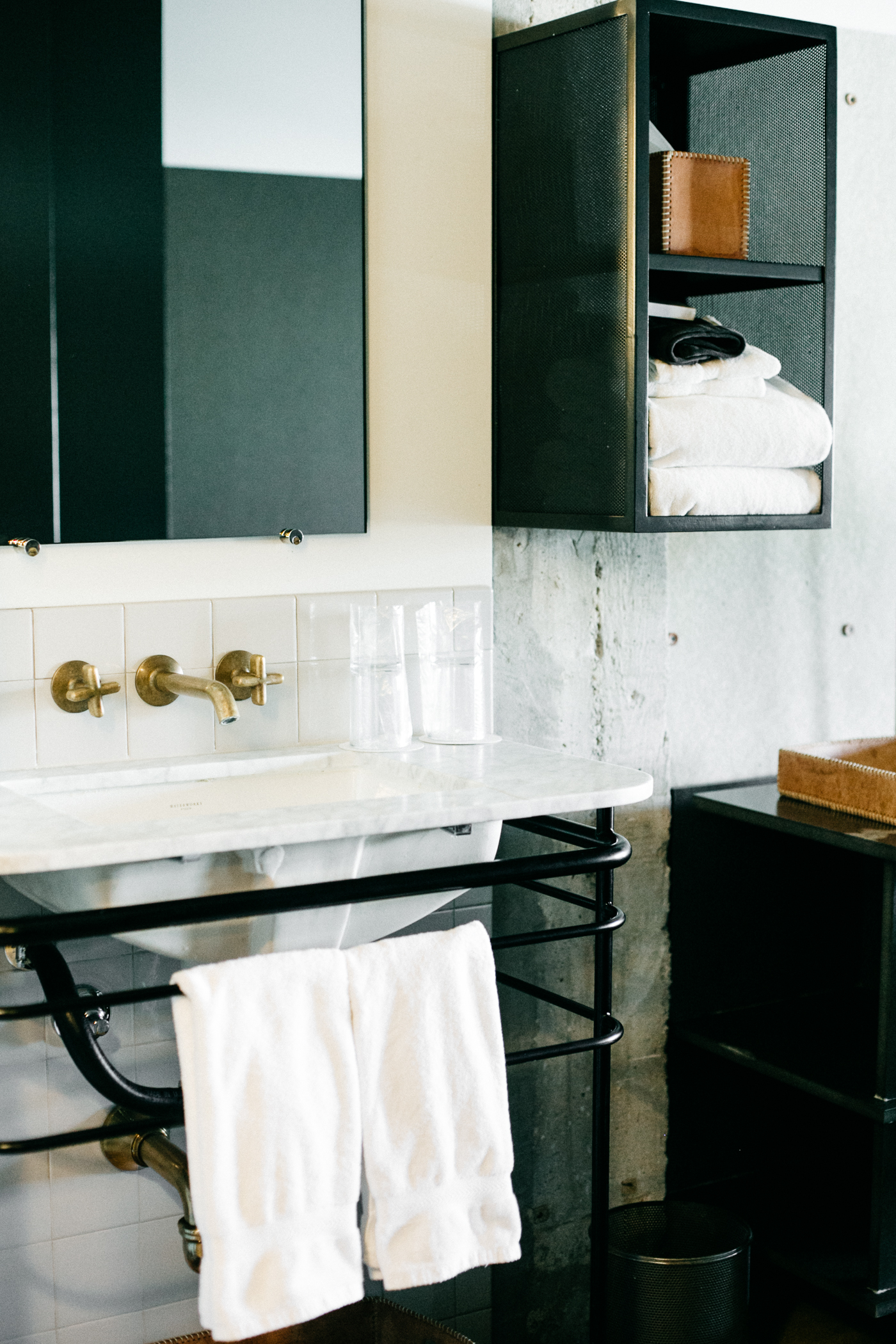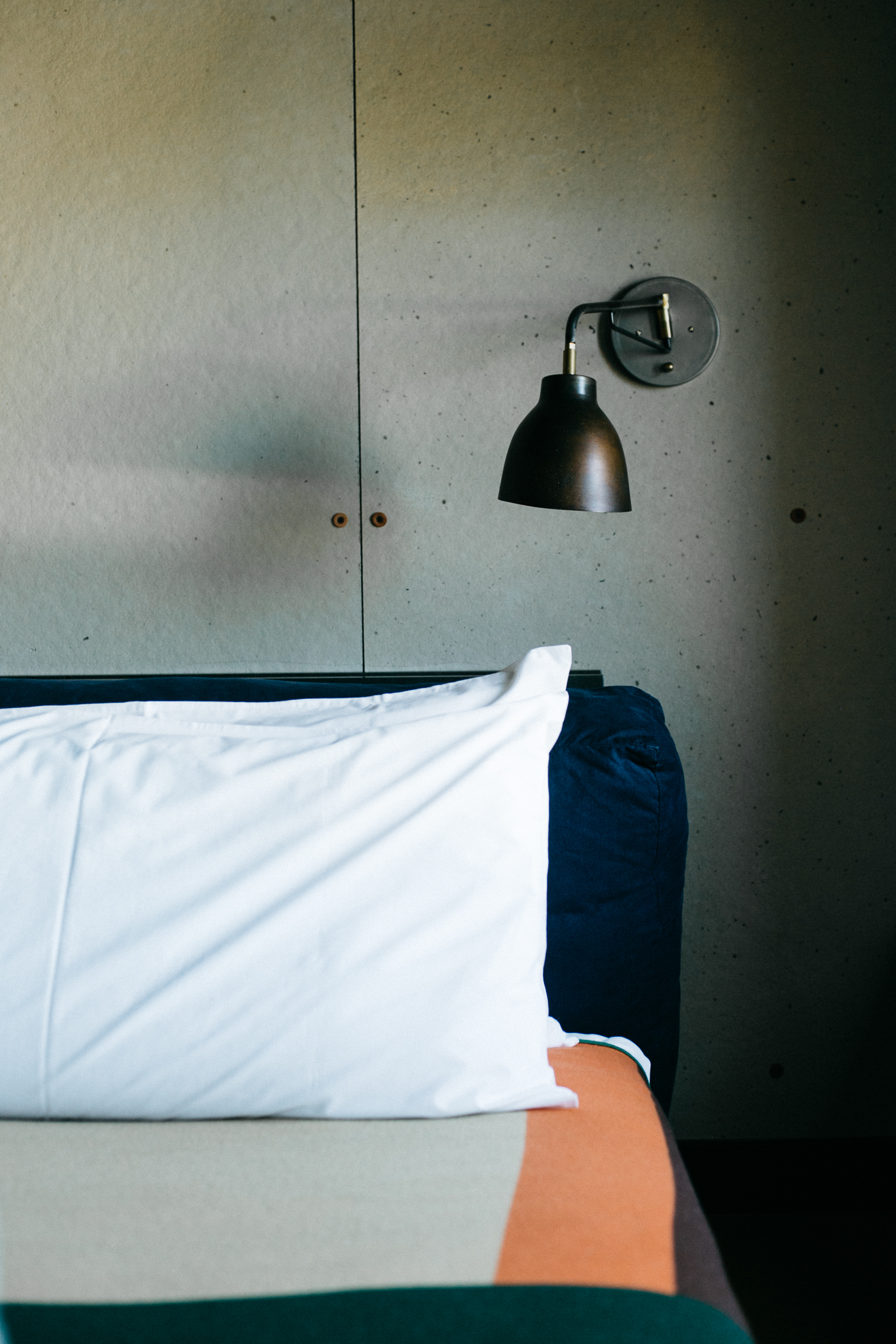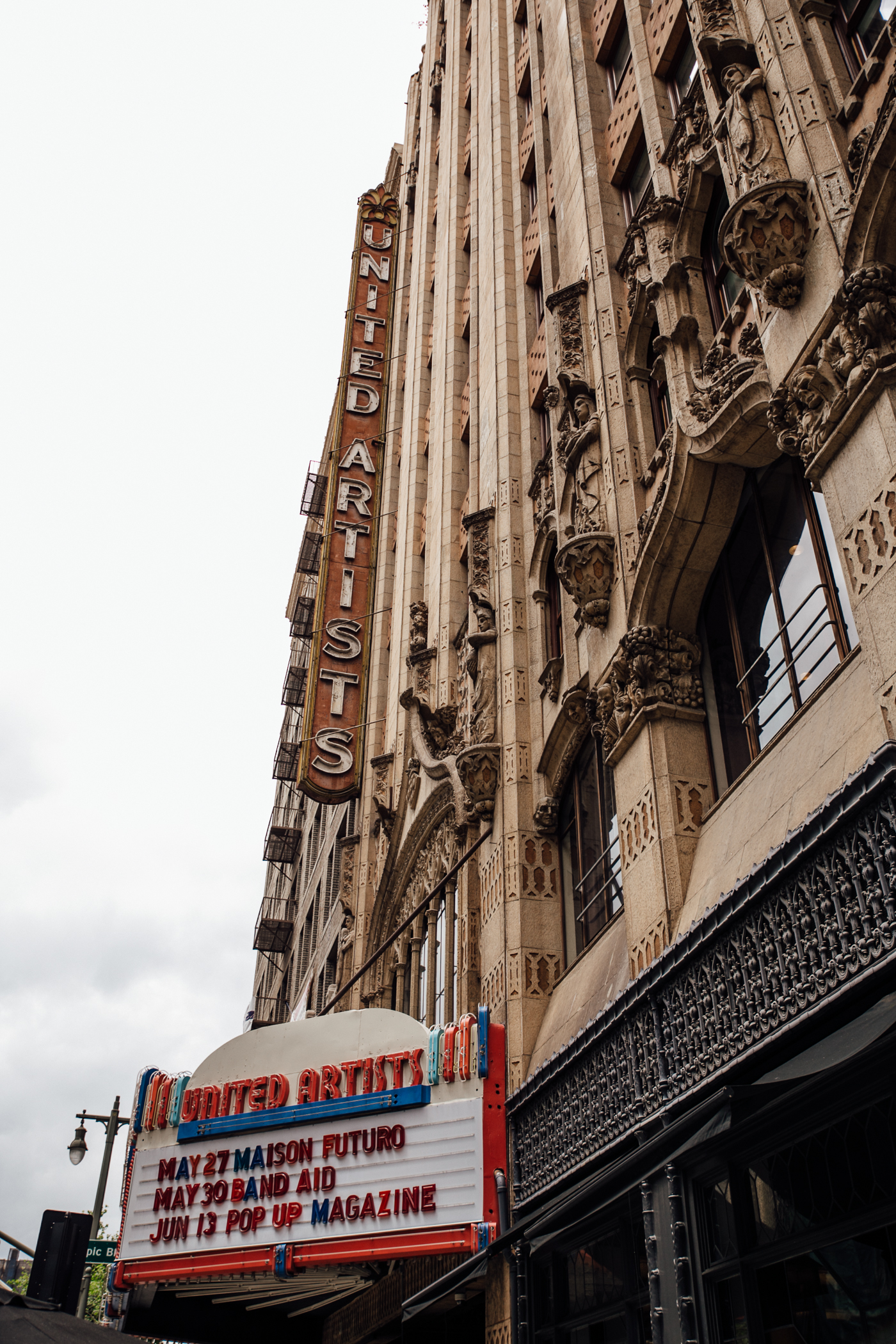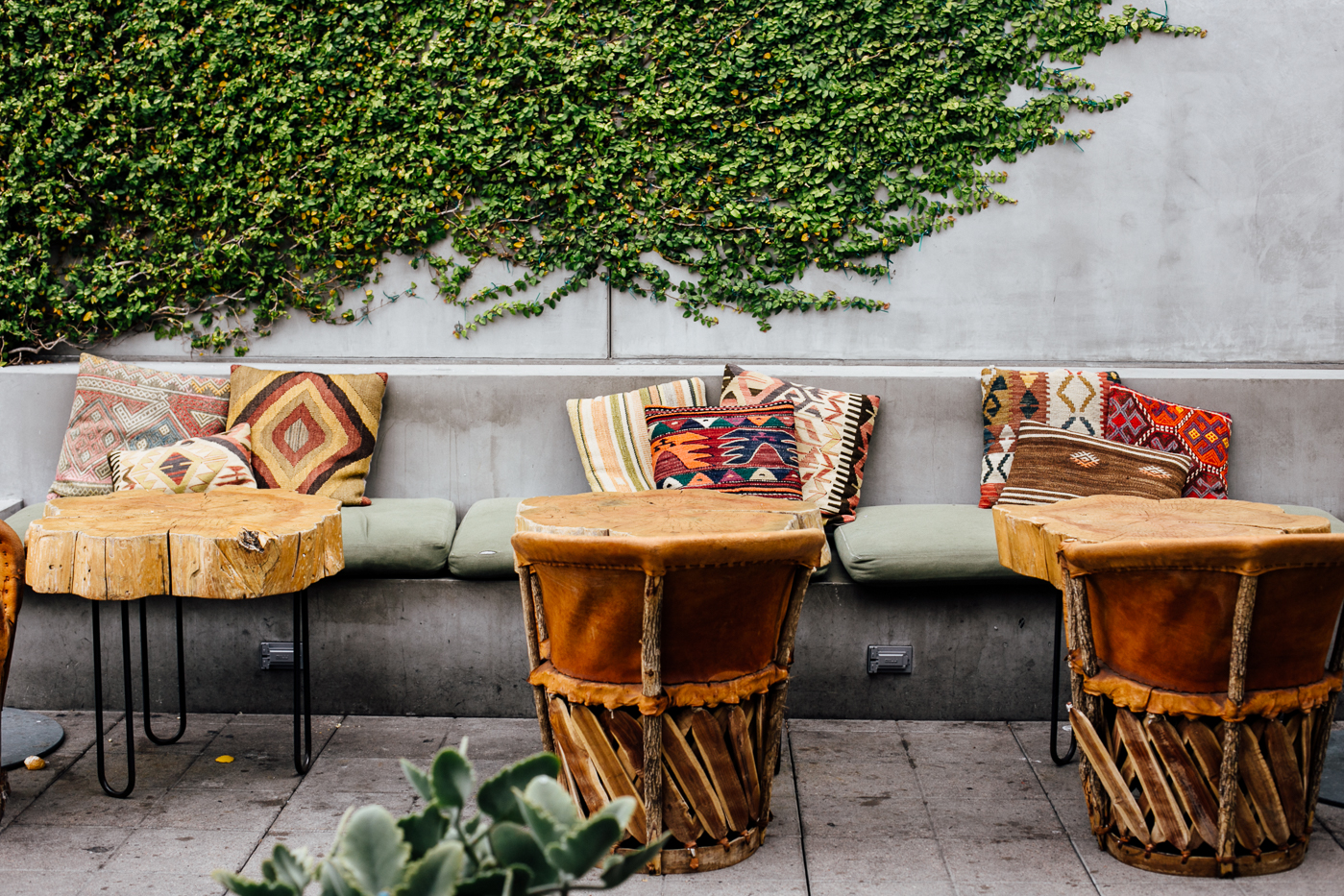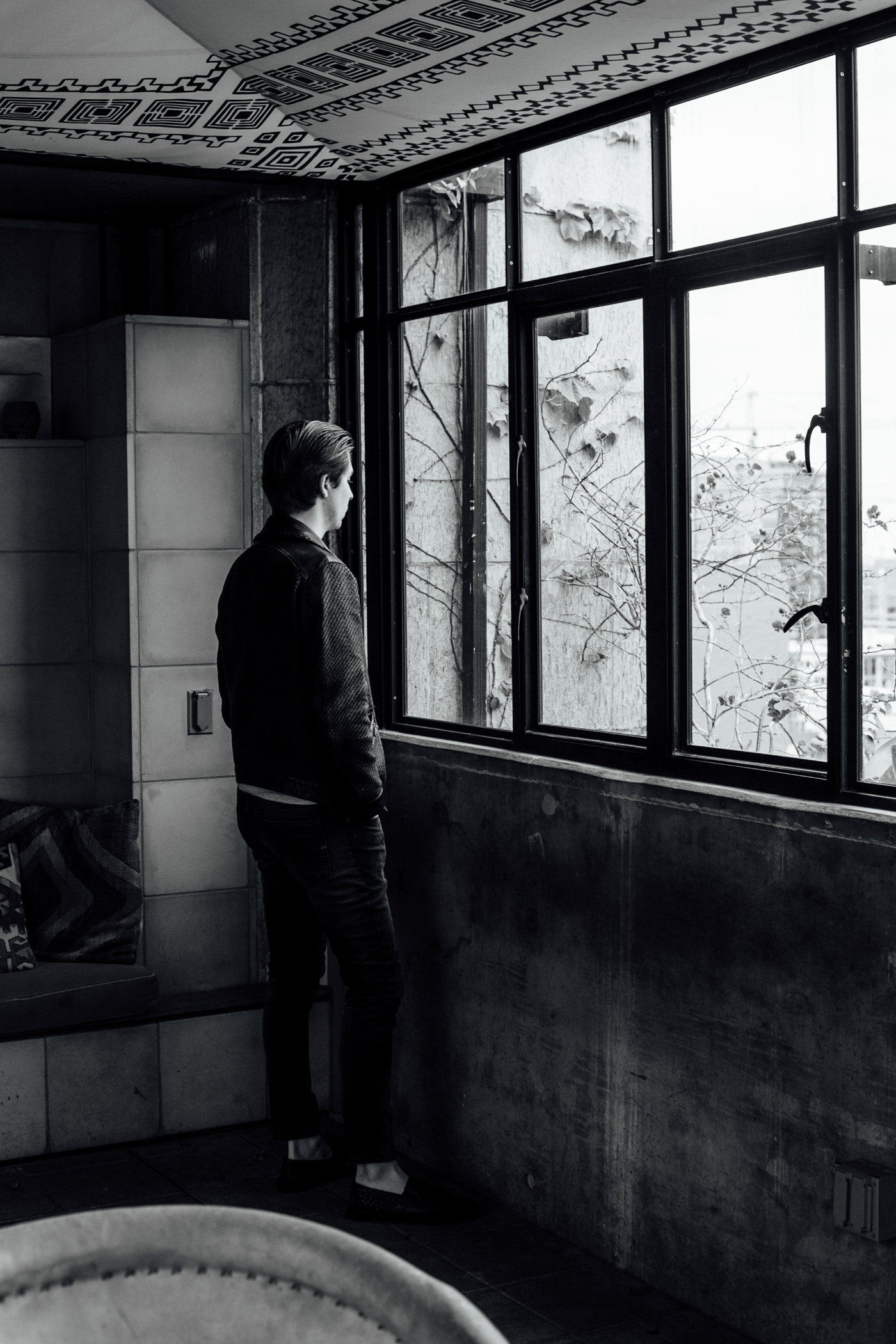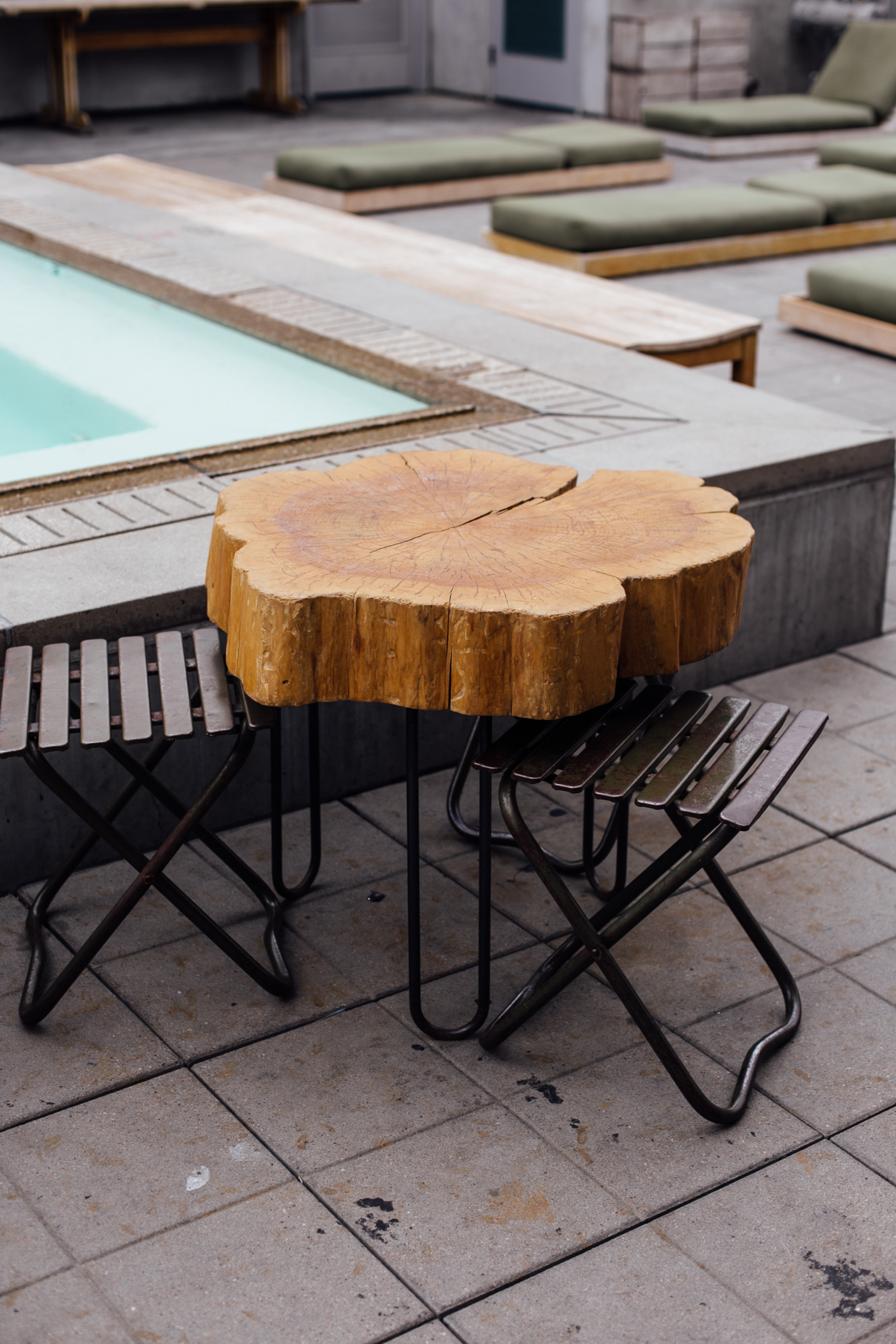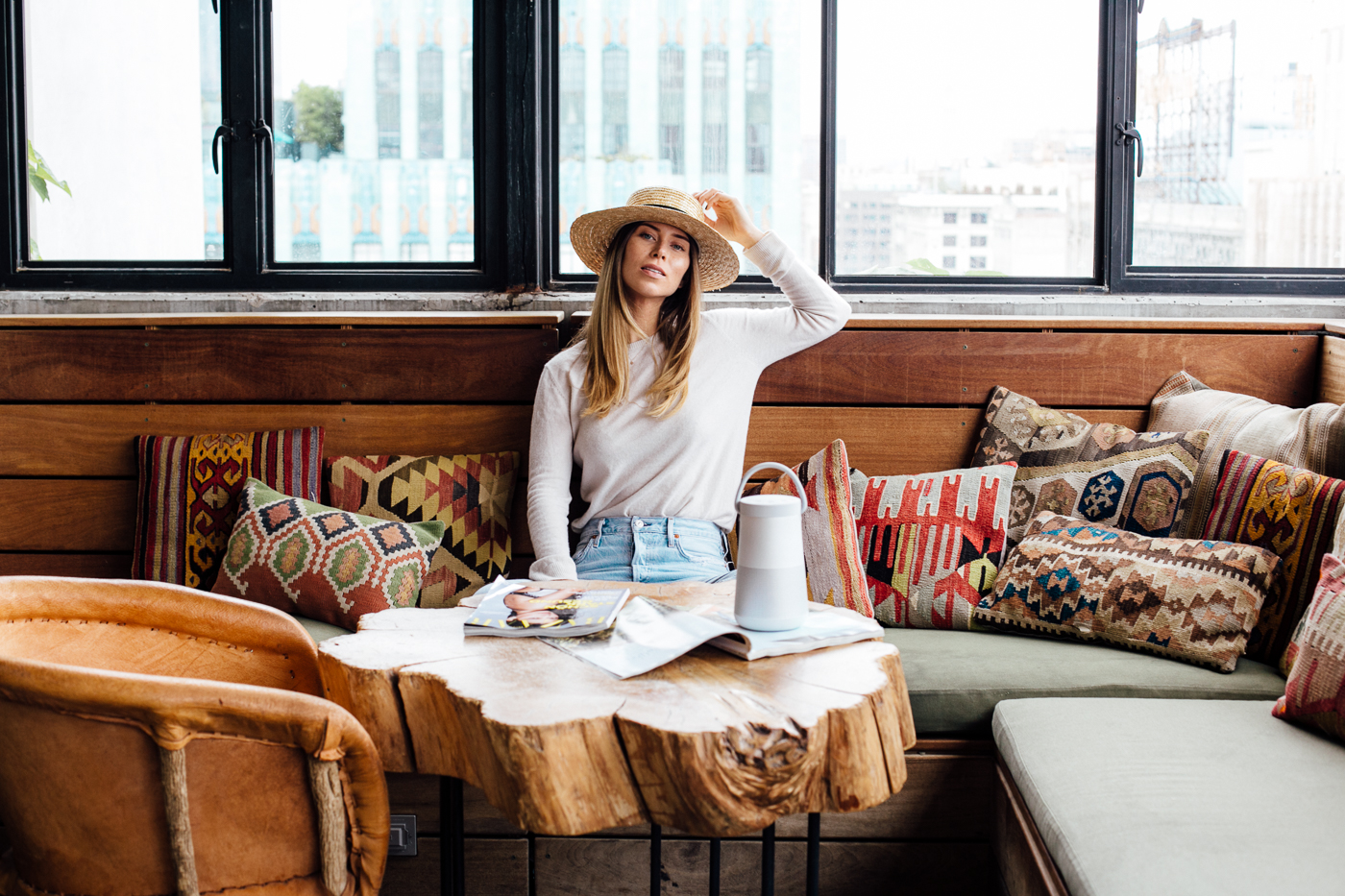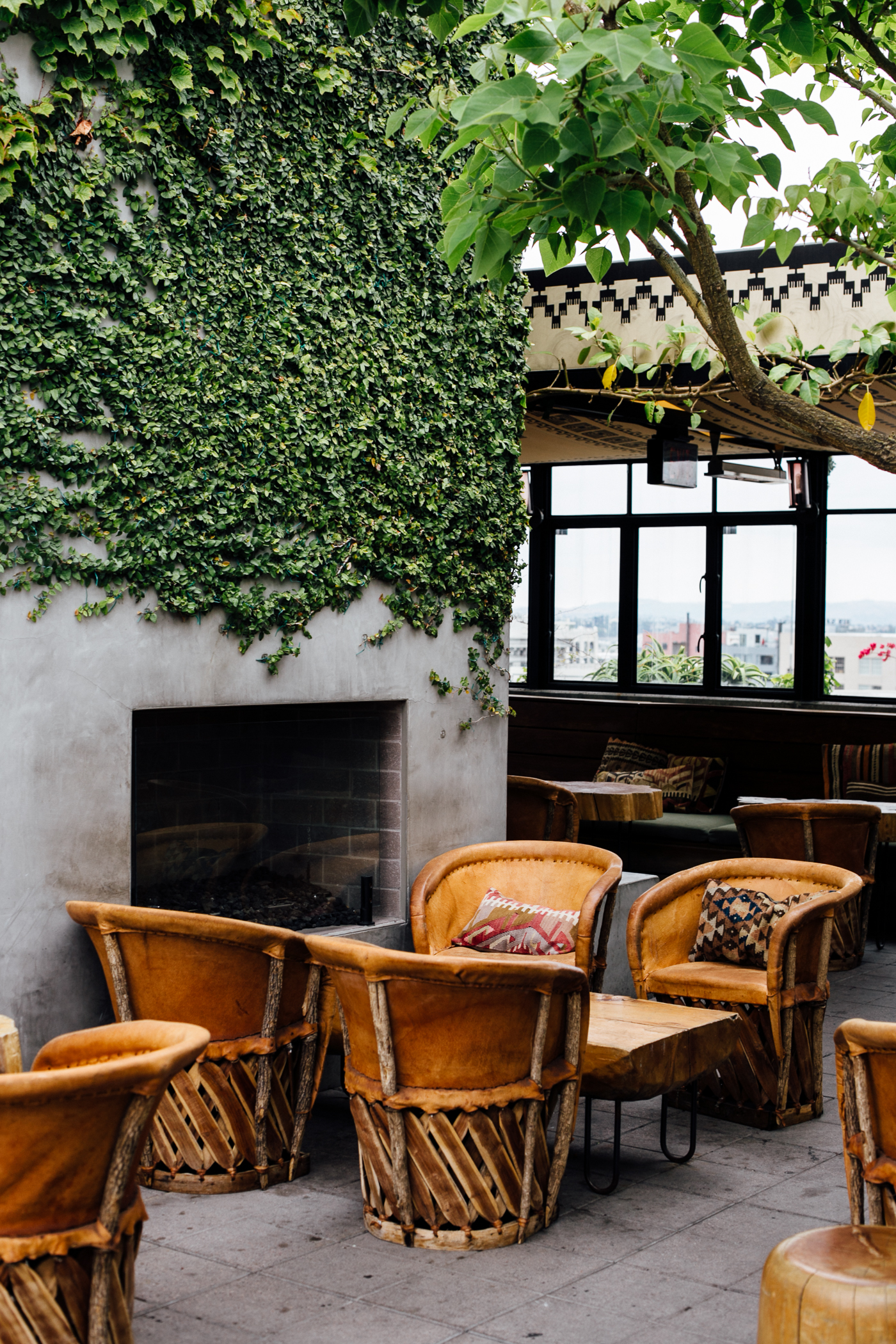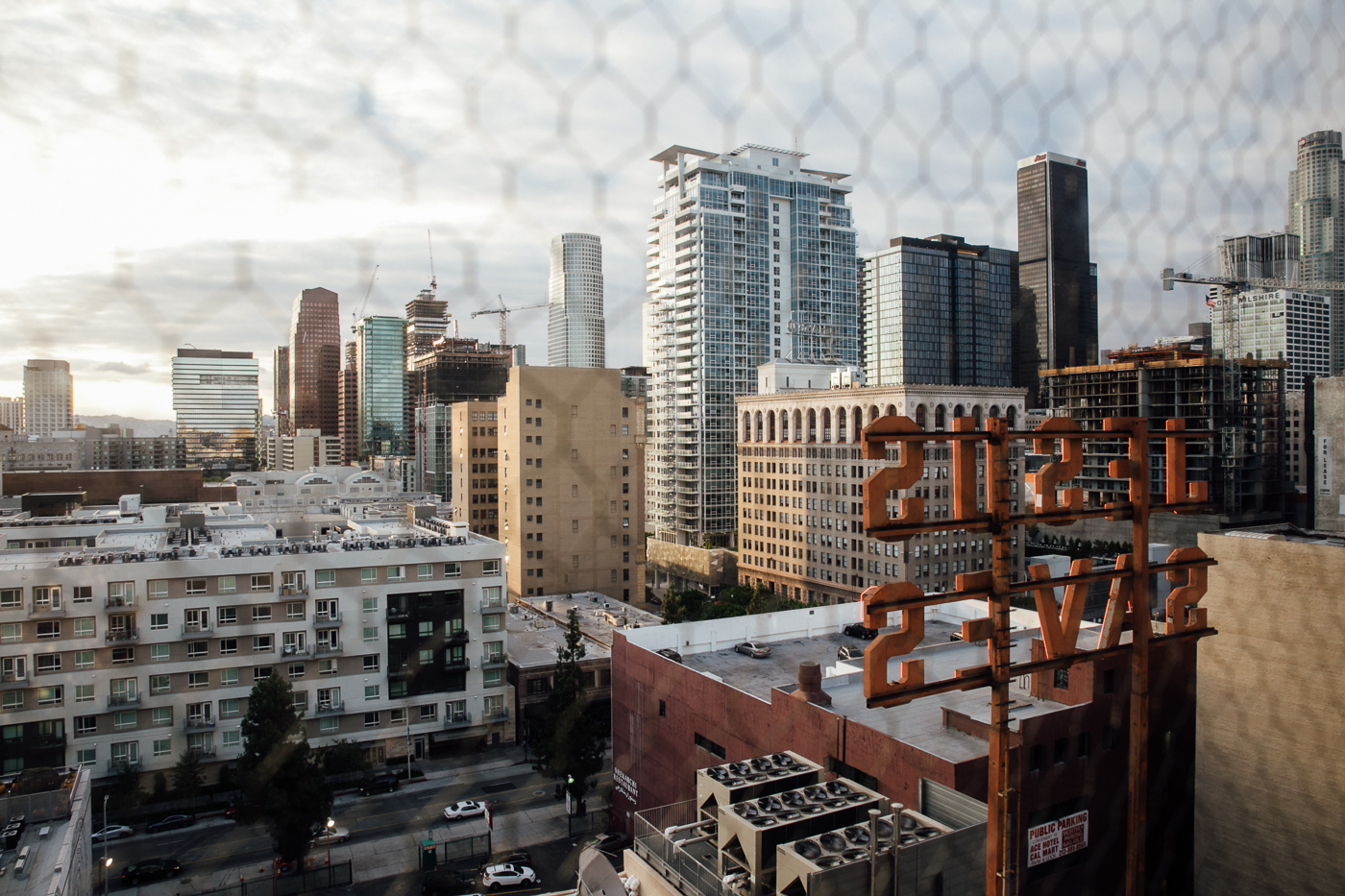 Where to eat: If you are looking for fresh juices, incredible smoothies or acai bowls, head to Juice Crafters. A reader recommended it to me and it also seems to be a favorite go-to spot of Sincerely Jules. Go for the regular acai bowl instead of the protein version (too sweet for my taste) and give the Crunchy Monkey smoothie a go. SO good!
Breakfast at L.A. Chapter (at the Ace Hotel) is out of this world. Don't miss the avo toast and Moroccan scramble, you'll thank me later.
For dinner, we tried Otium wedged between the The Broad museum and Walt Disney Concert Hall. 100% loved it. They have an option of "barkeeper's choice" on the cocktail menu (14$) and he'll basically make anything your heart desires. And even though I was half asleep thanks to the jetlag, I remember that the avocado and beets salad appetizer rocked my world.
If you are in the Arts District in Downtown Los Angeles, stop by Fritzi Coop for some buttermilk fried chicken (triple batter, need I say more?) or a healthy salad with brown rice, quinoa and grilled chicken breast. Just watch out for the spicy wings with ghost pepper sauce. It was the first time in our 11-year relationship that I witnessed food being too spicy for Mike to handle. I tried one bite and my stomach basically flipped and I started sweating. Casual.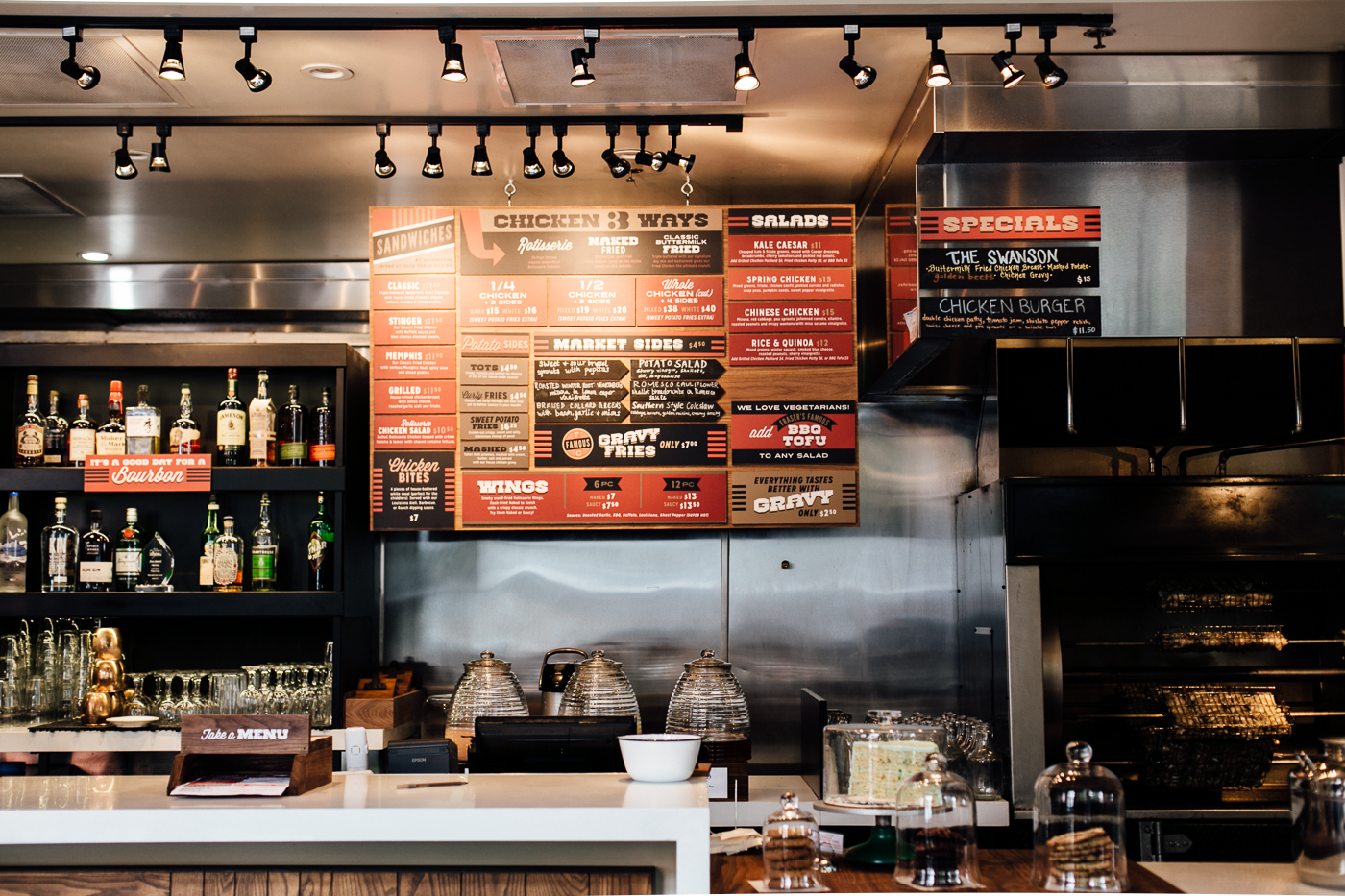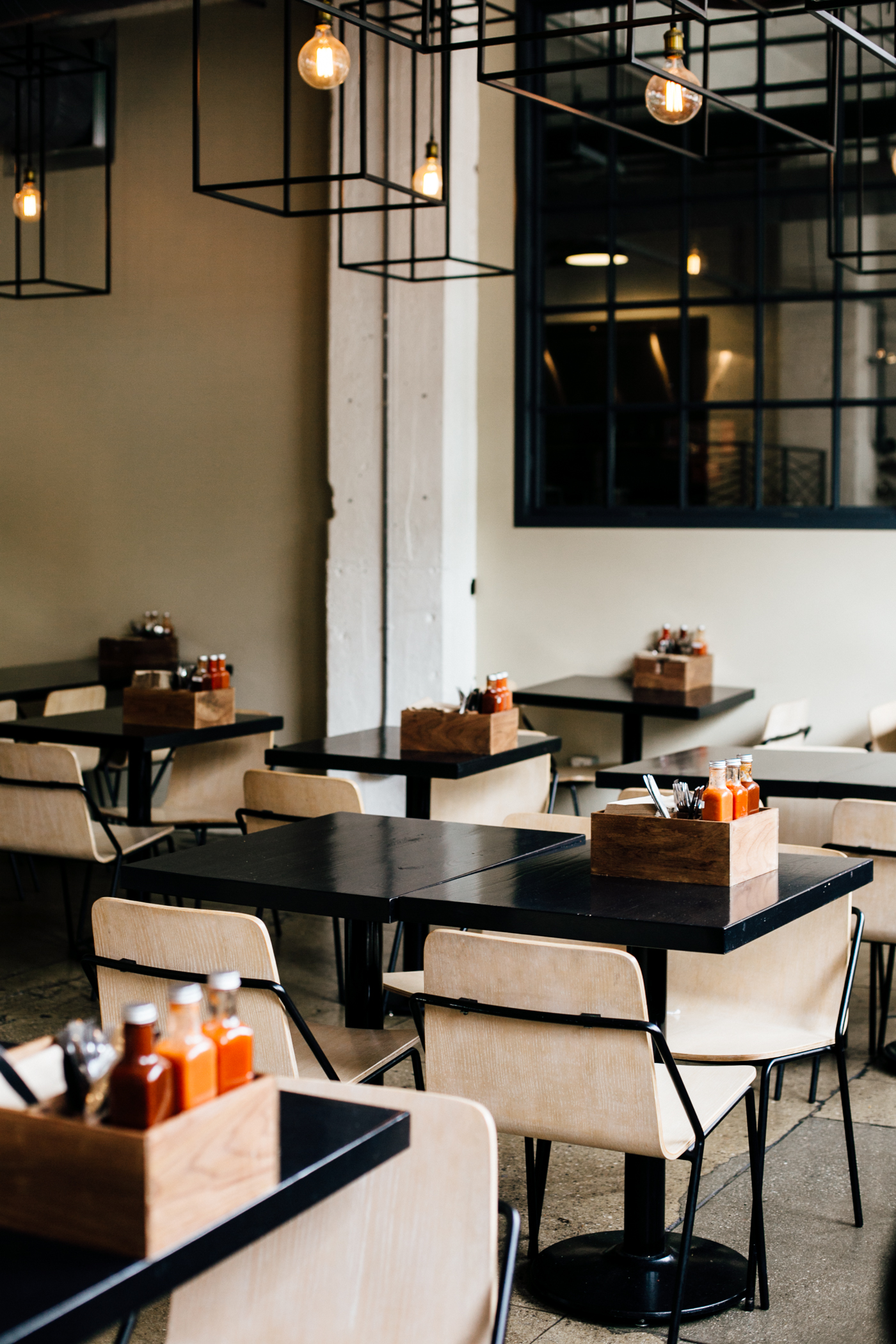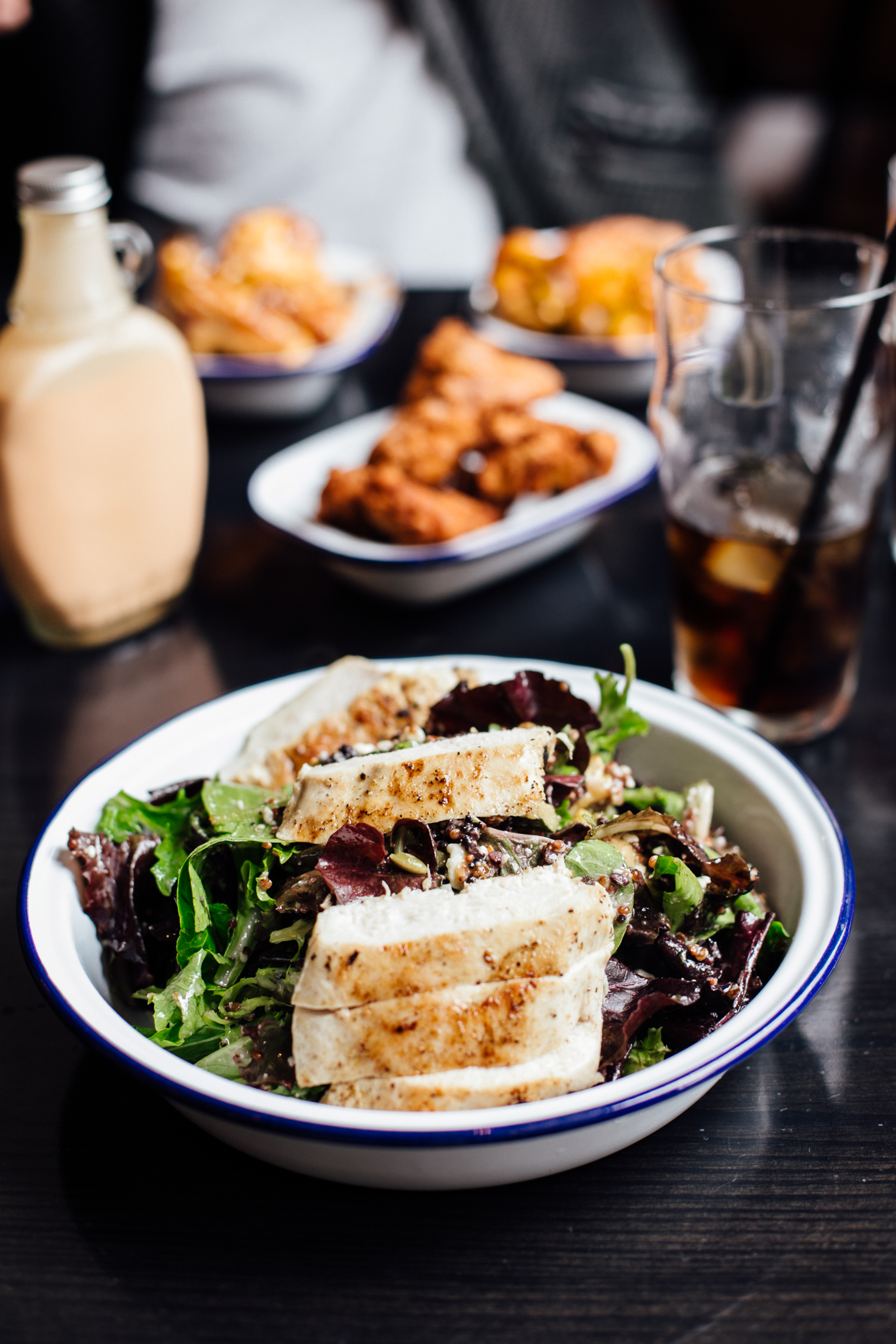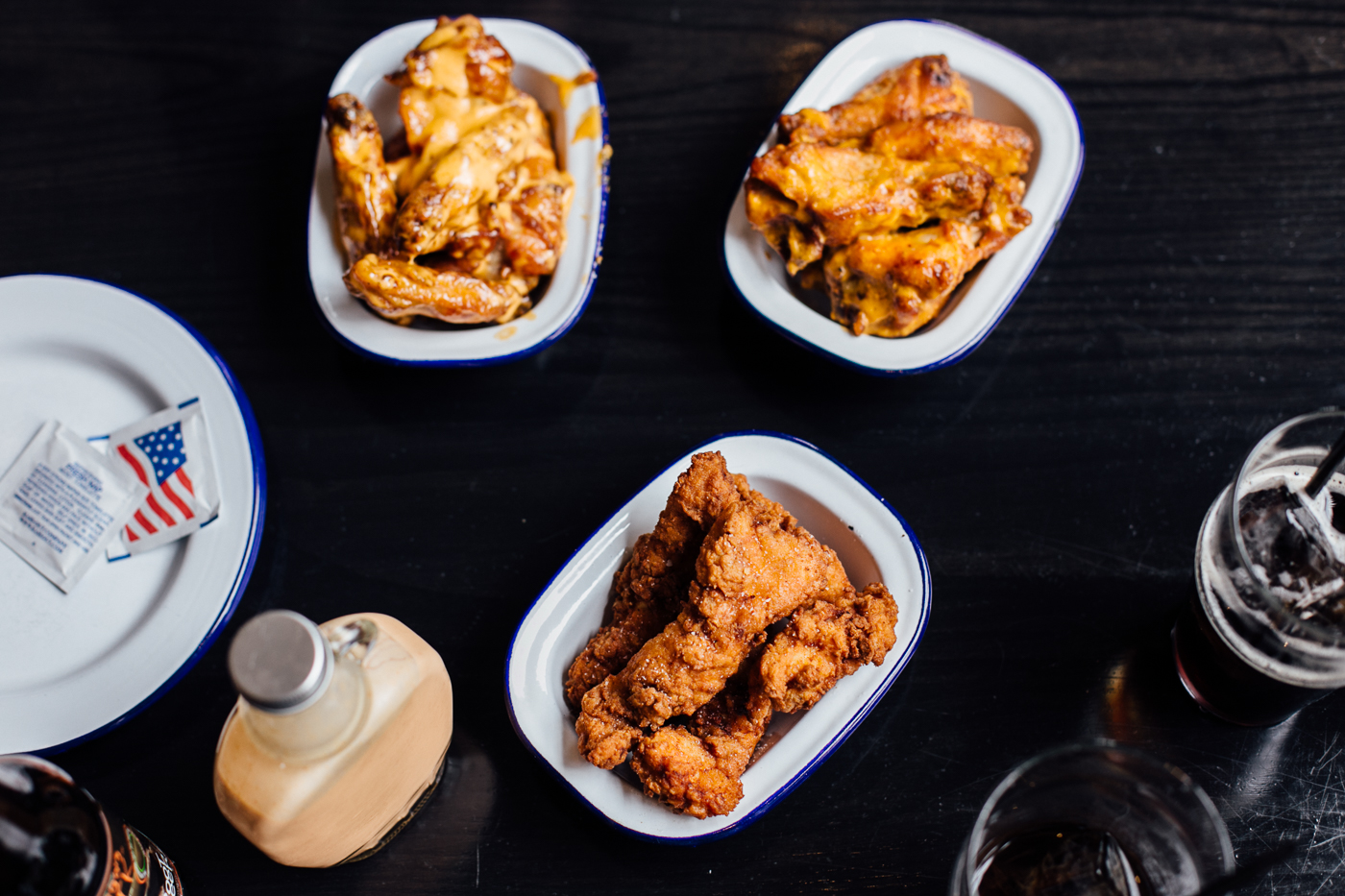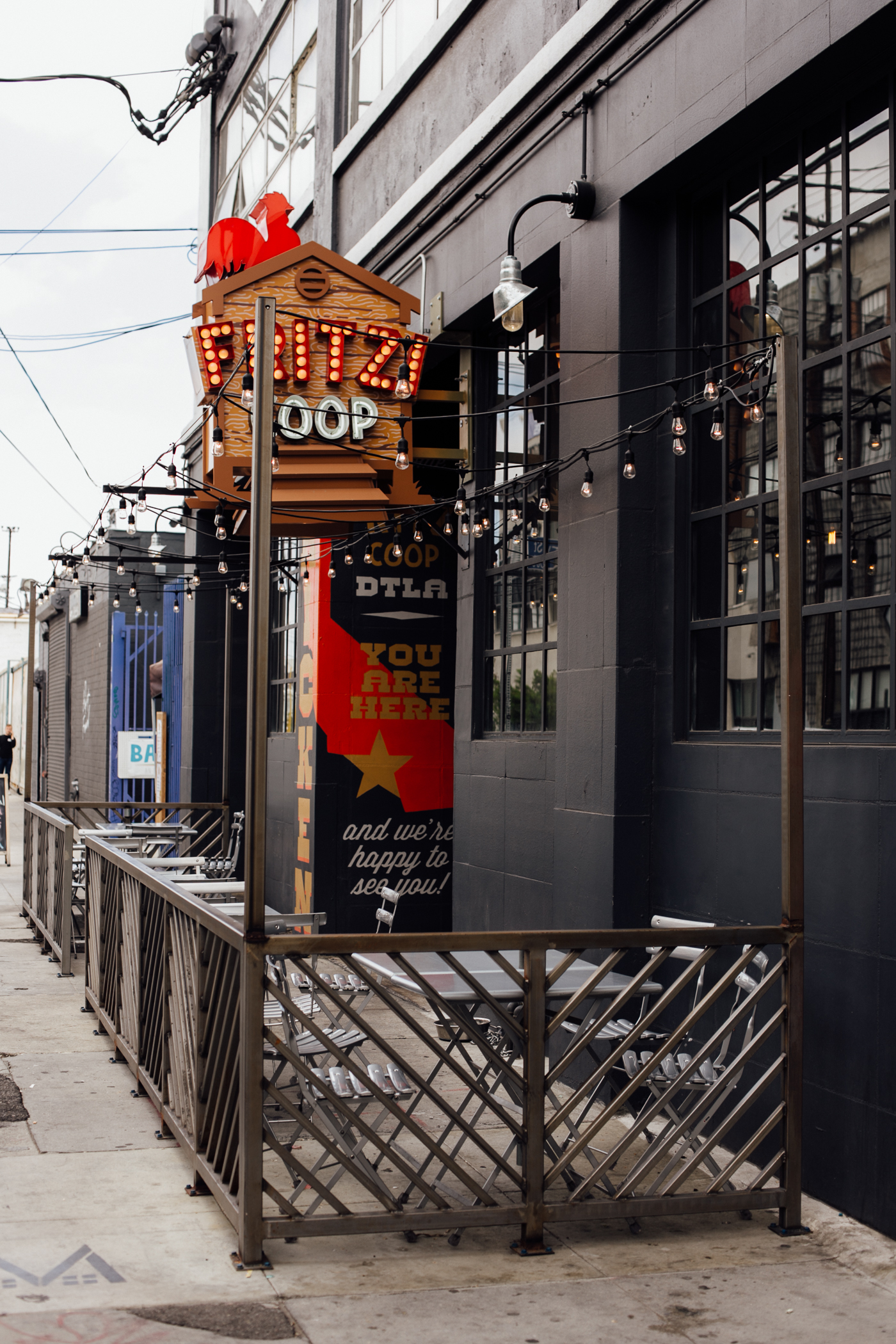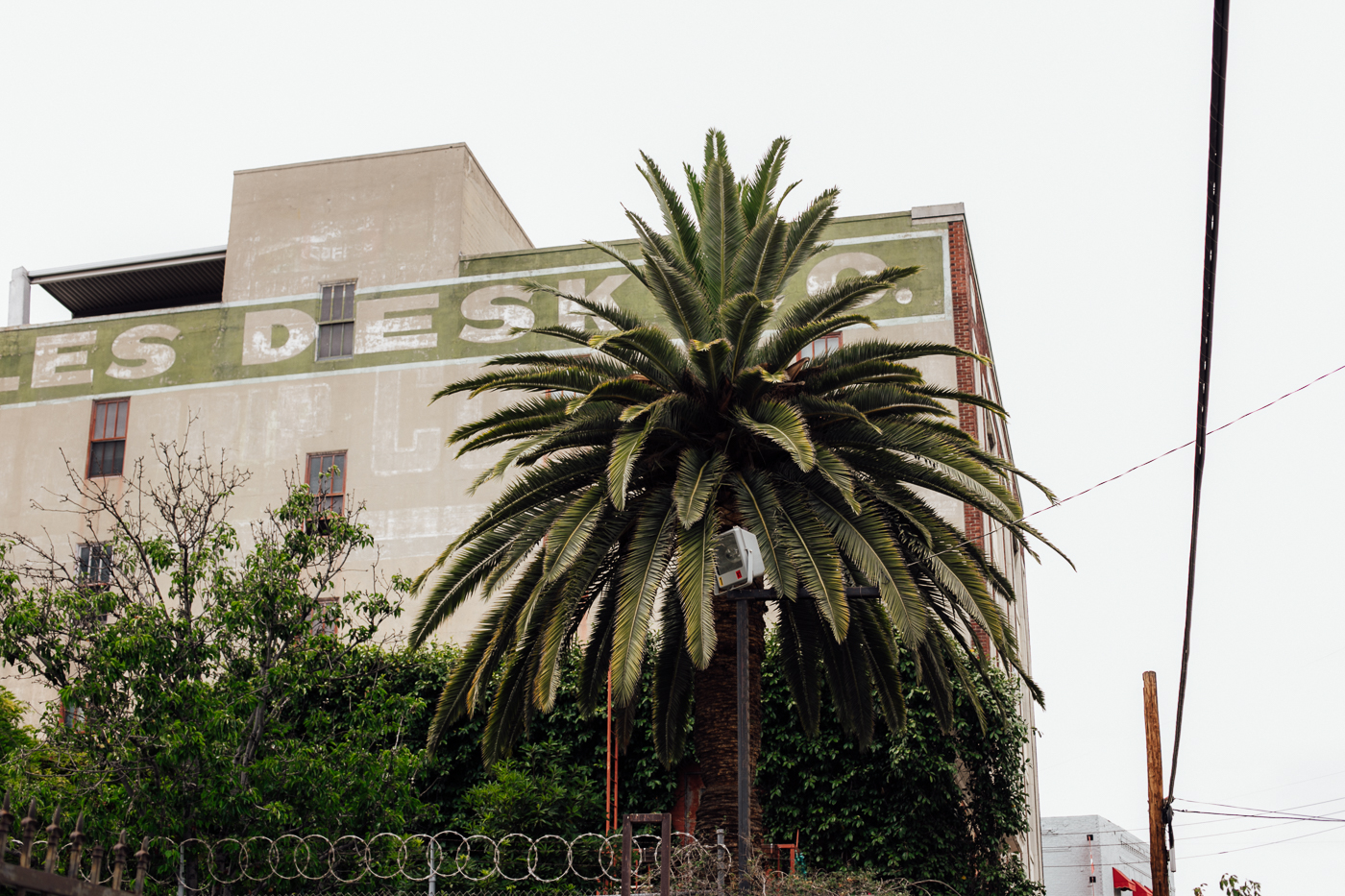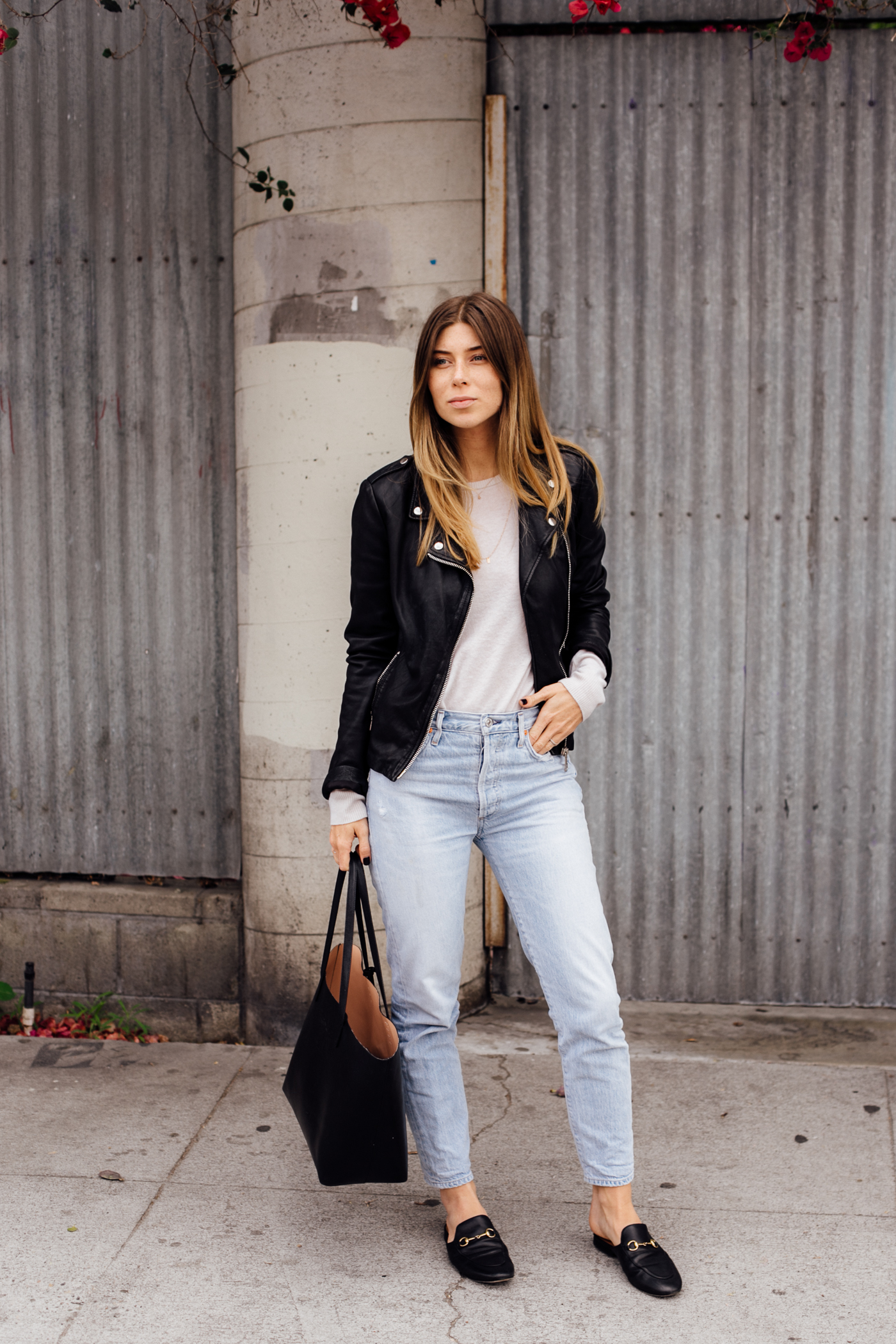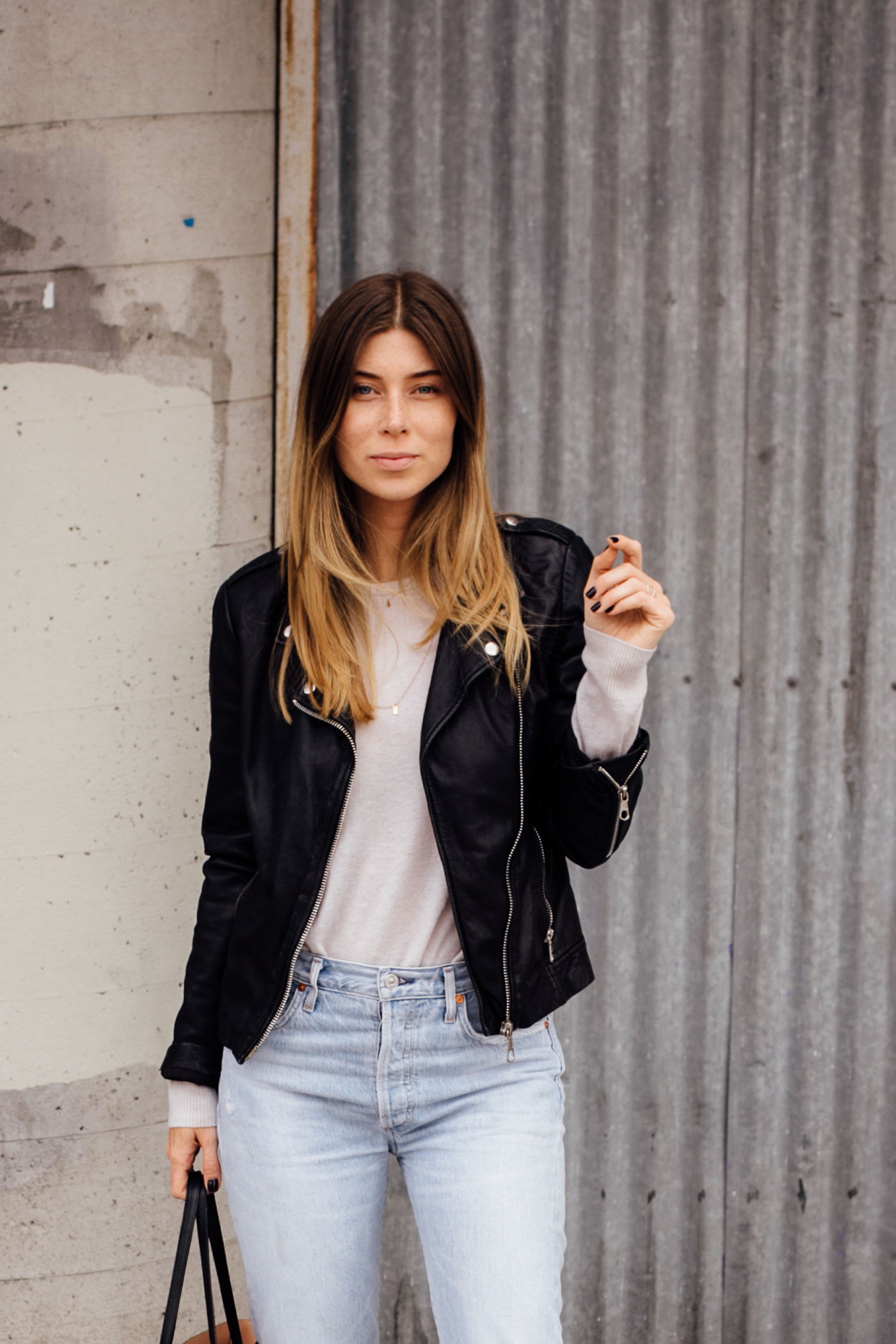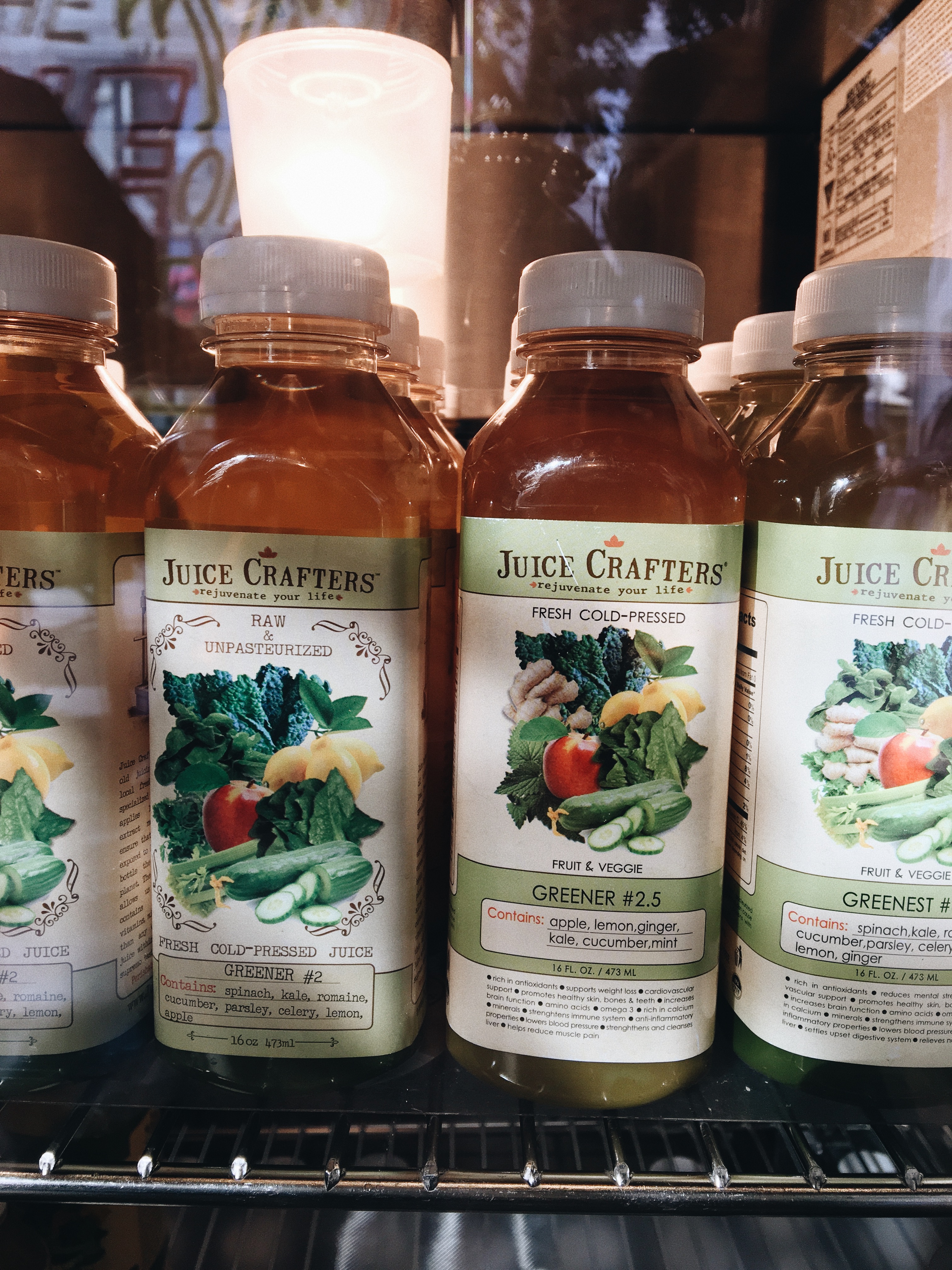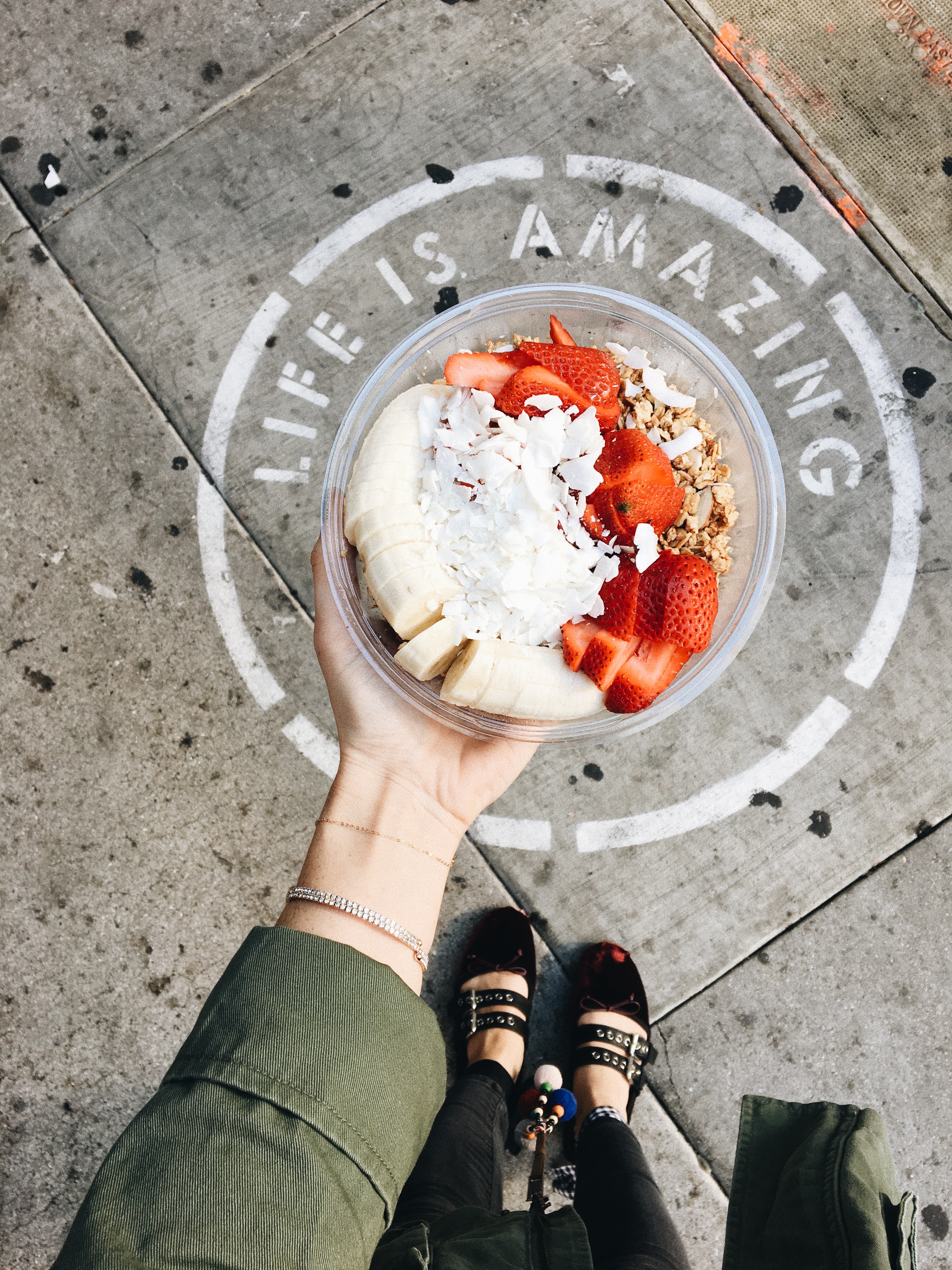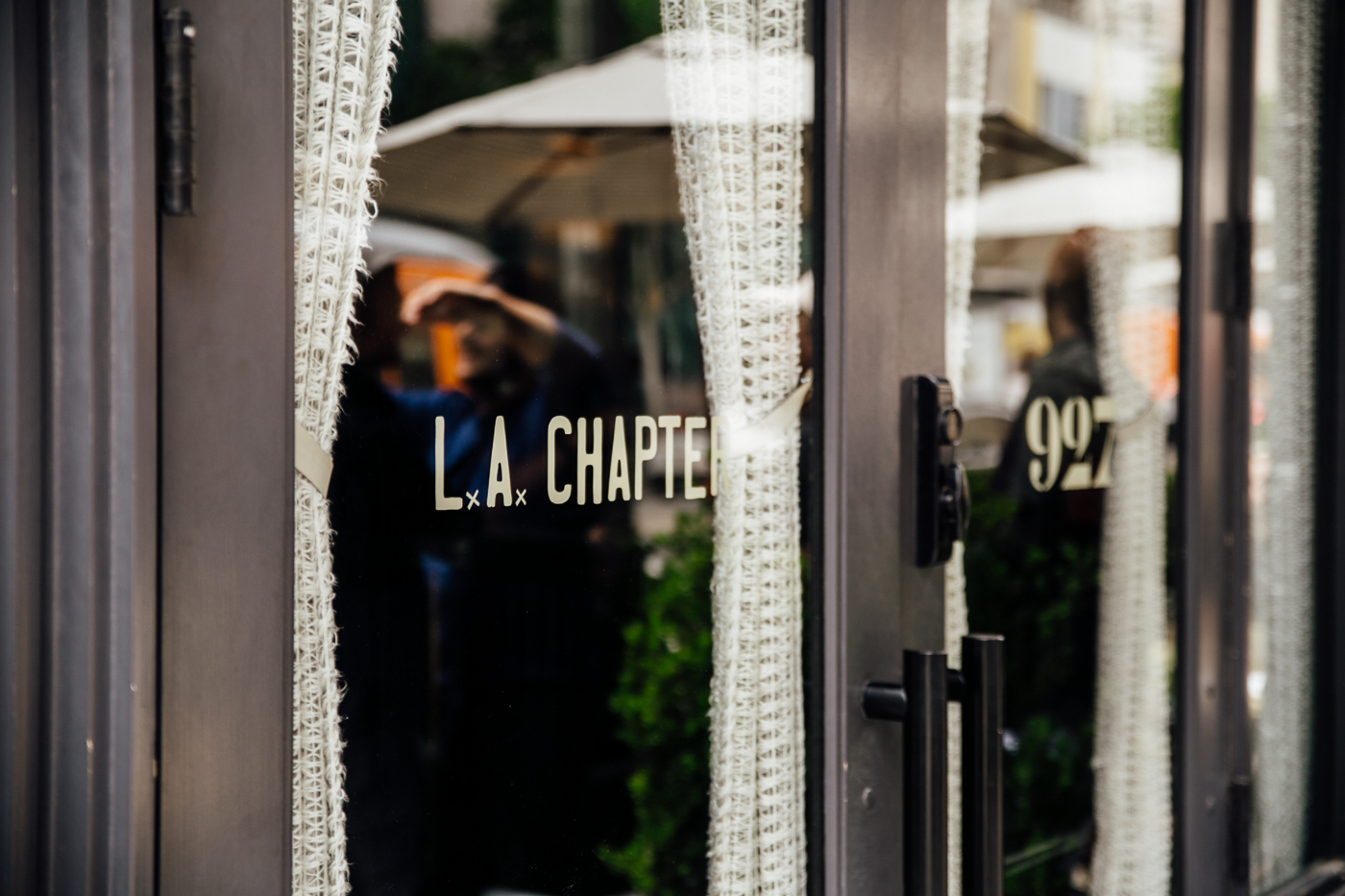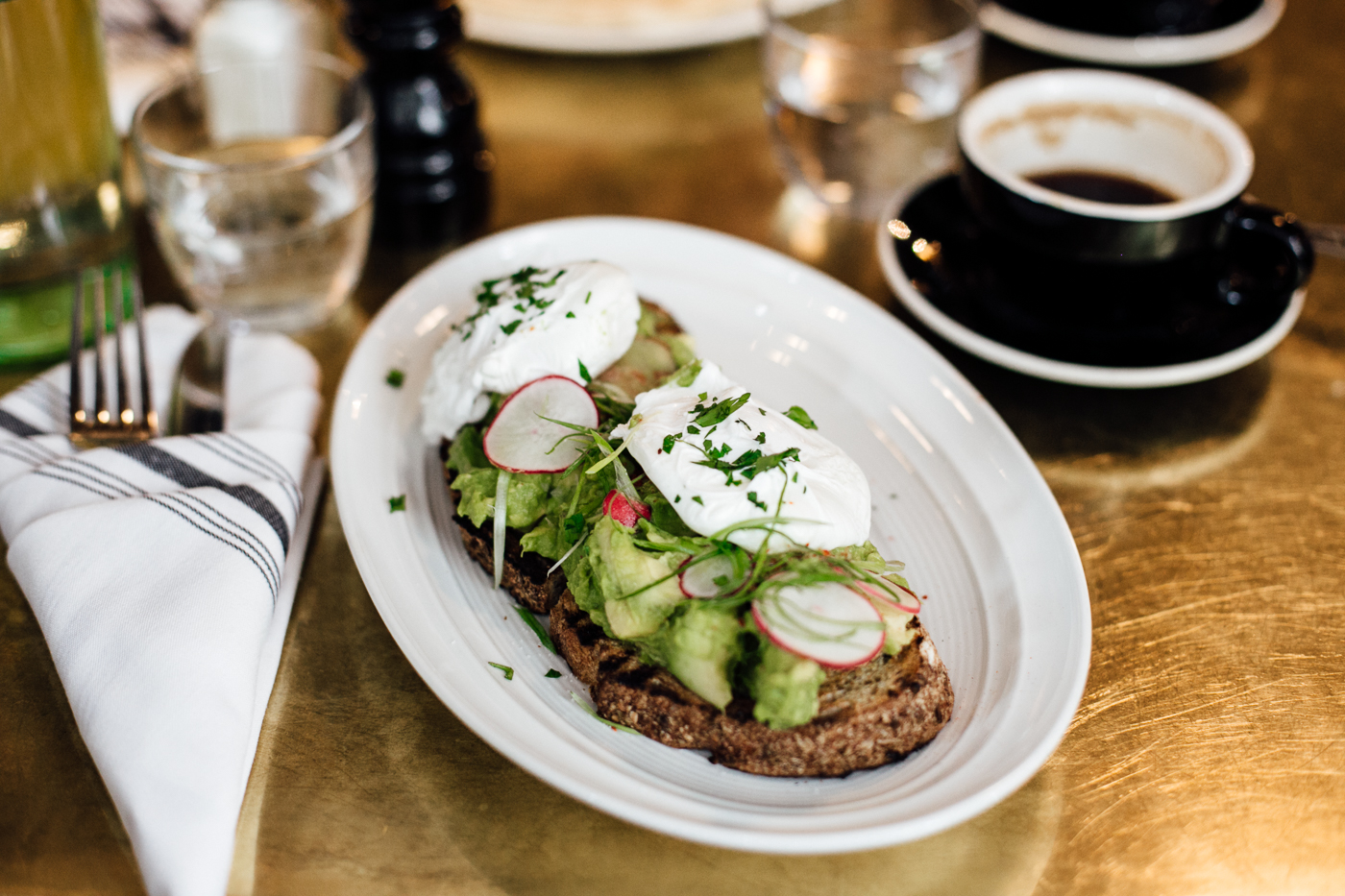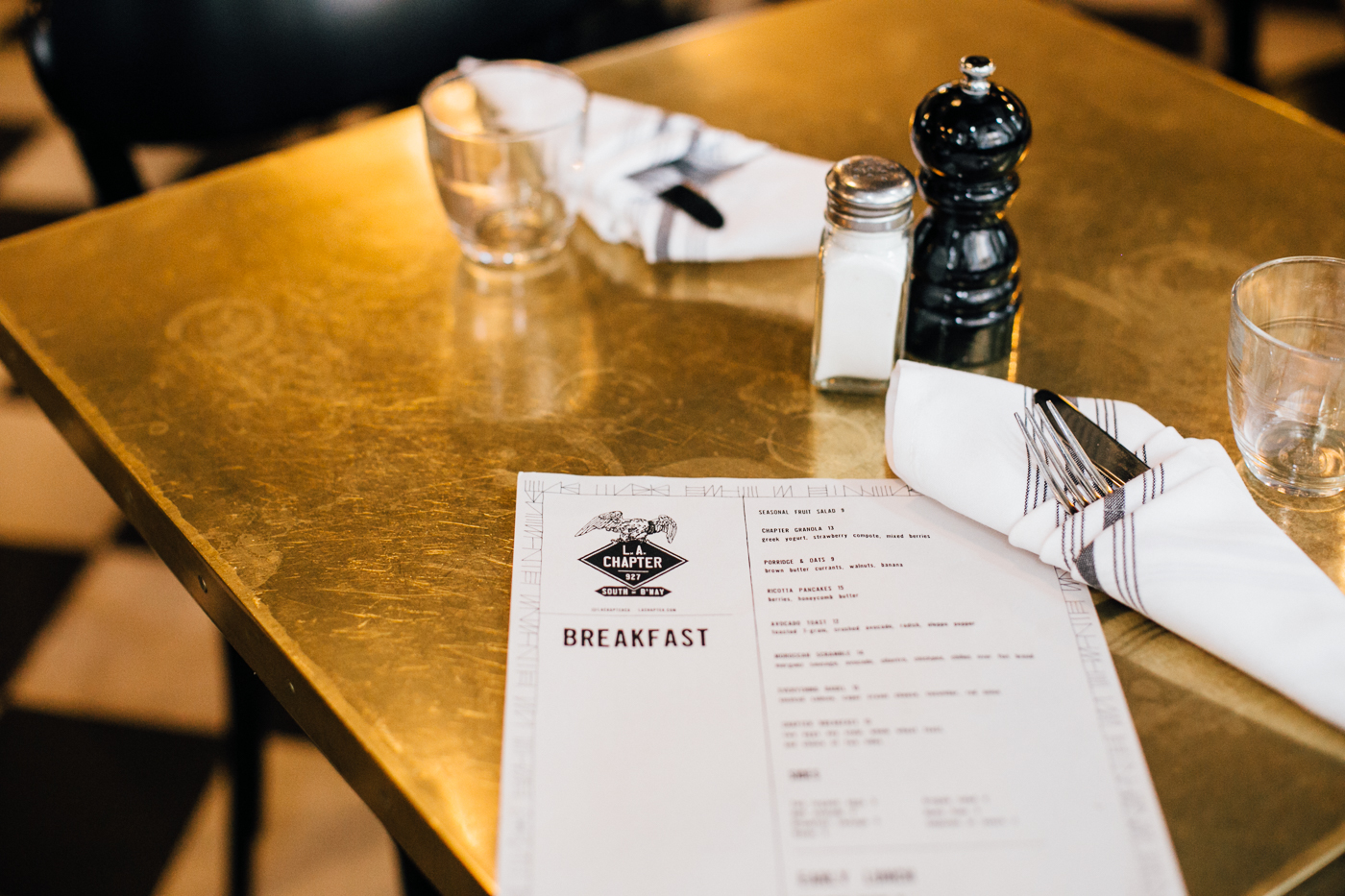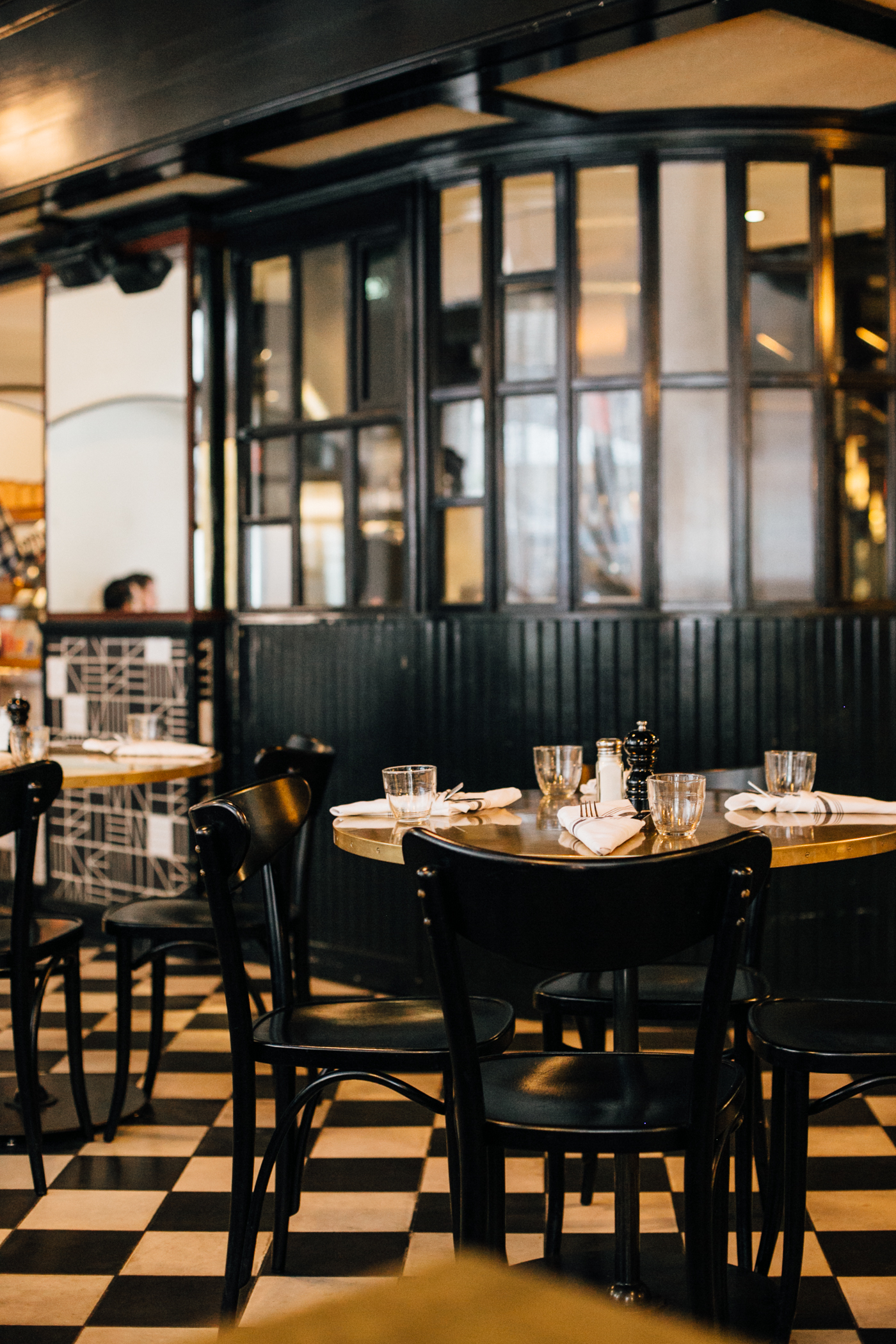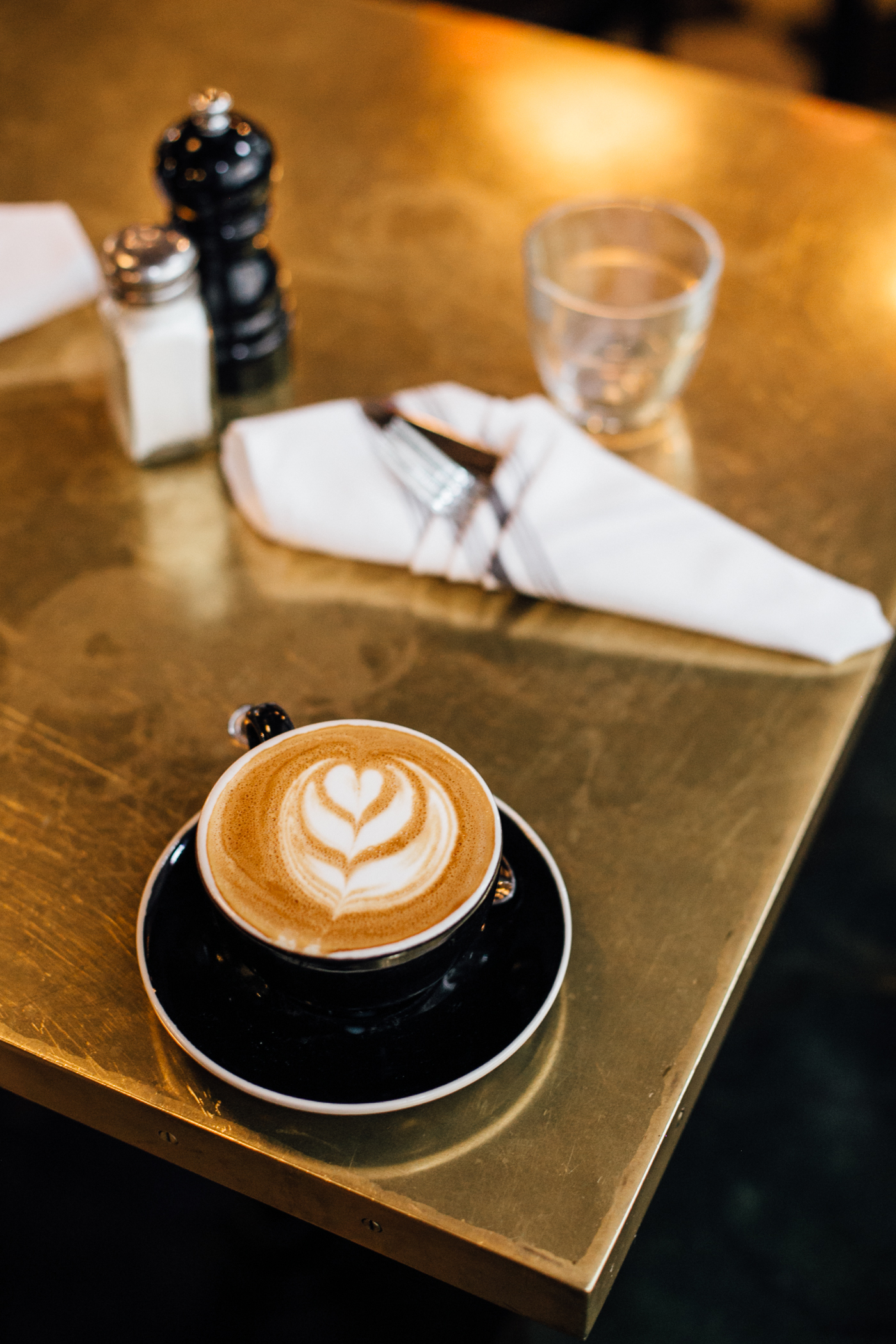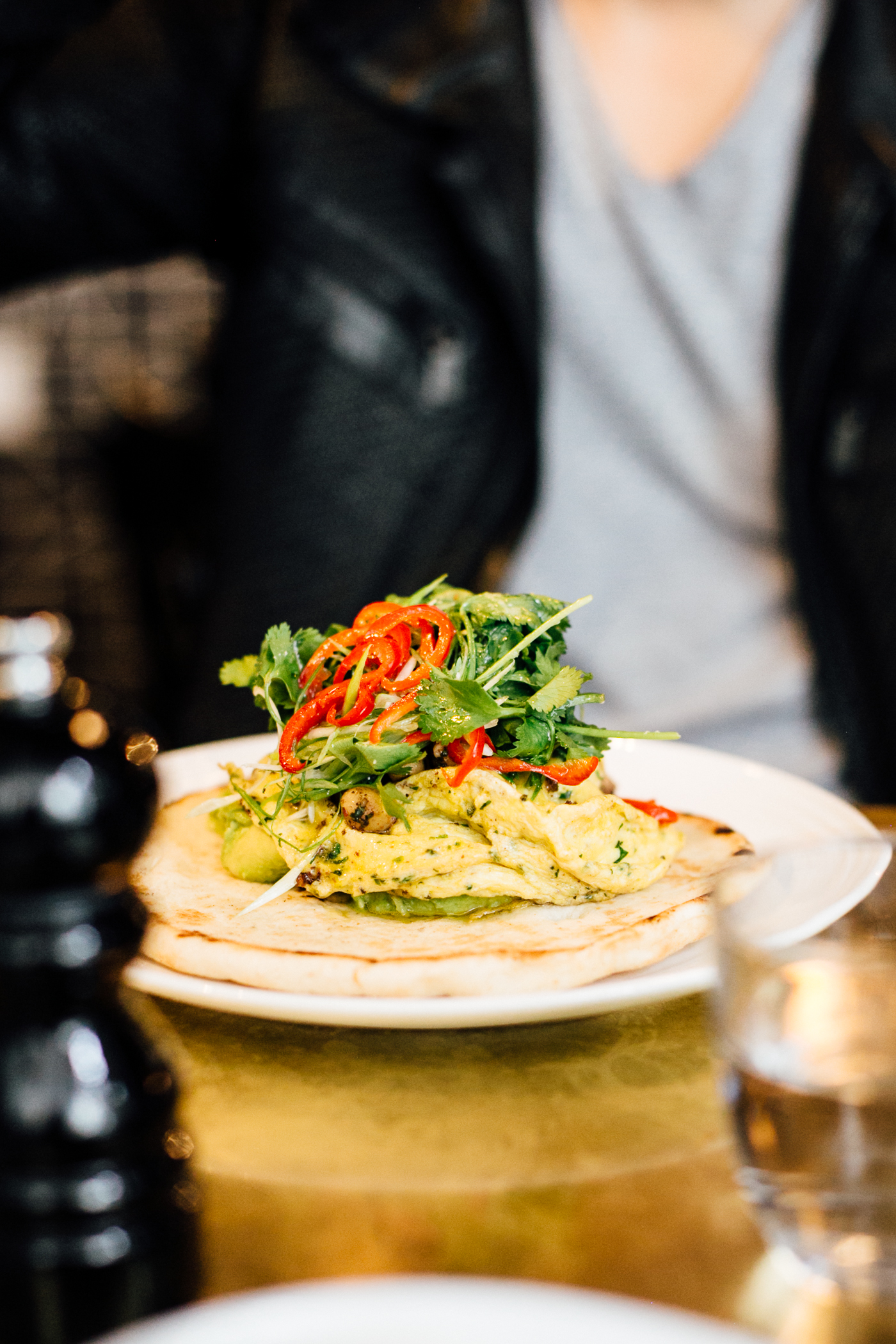 What to do: We started our first afternoon in L.A. by simply walking down Broadway and Spring Street. Just looking all the historic buildings and old theatres is great to get an idea of Downtown Los Angeles. Some corners even reminded me of Soho New York a bit.
For shopping, I spotted places like Fashion BNKR, Acne Studios and A.P.C. all on the same block as our hotel.
Downtown is also a good neighborhood for events and concerts with Staples Center just 2 or 3 blocks from the hotel. If you love art, be sure to check out the MOCA (museum of contemporary art) or the new Broad museum. The latter was on our list, but unfortunately advanced booking was already closed and the standby line was more than 2.5 hours. The entry is free. We'll try our luck again at the end of the trip when we'll be back in L.A. for a few days.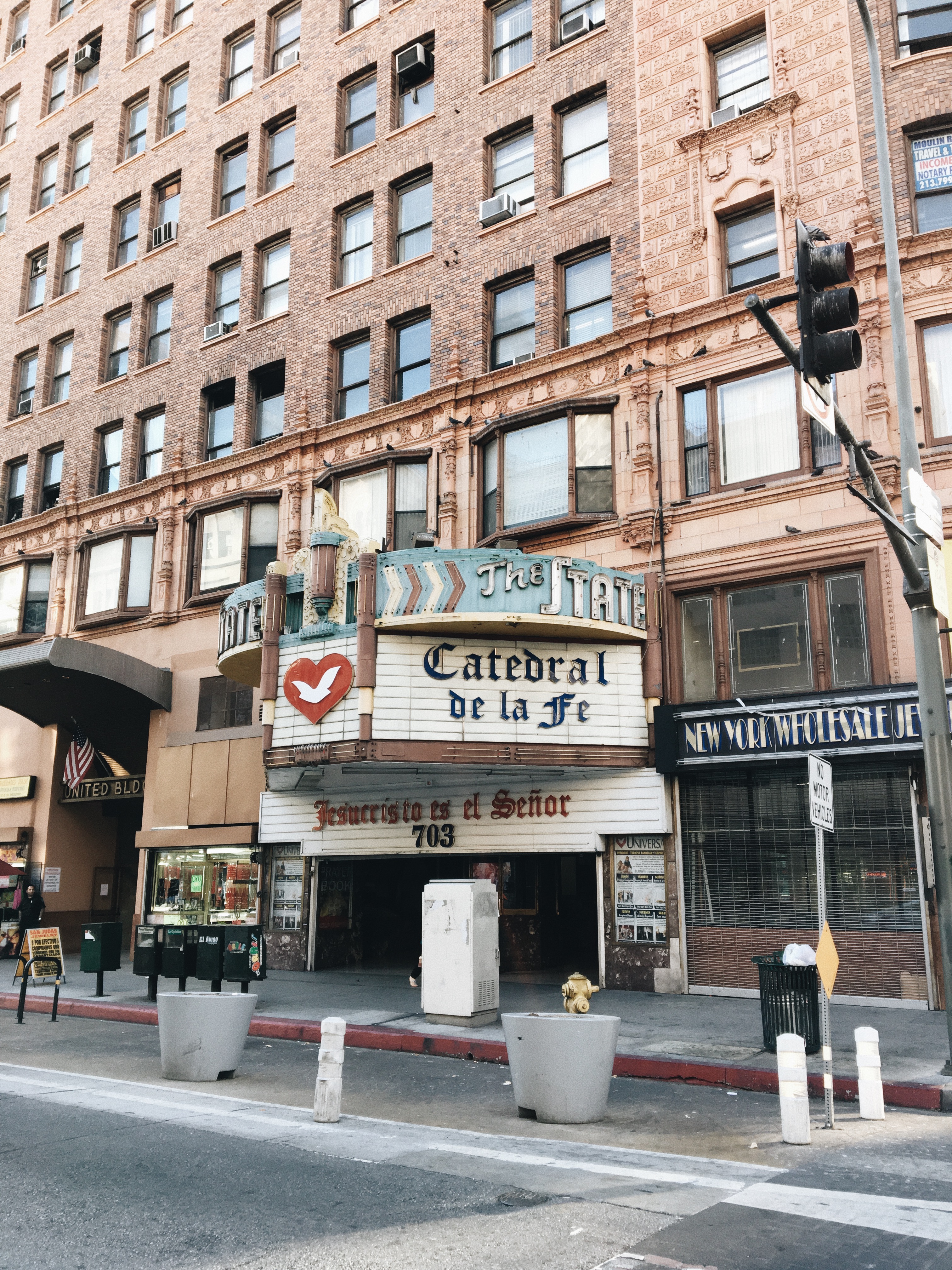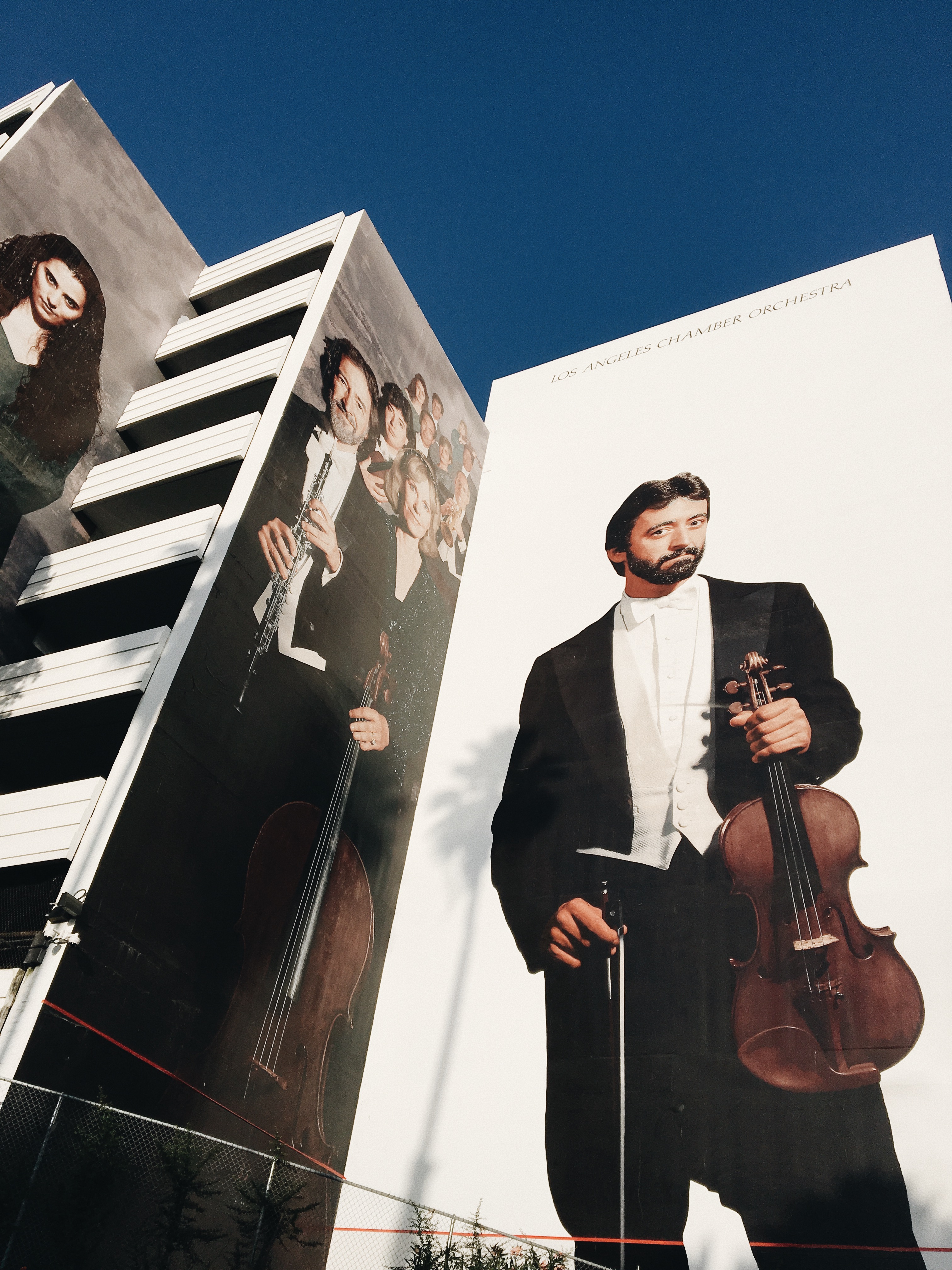 Wait, there's more! We ventured out of the neighborhood on two occasions. On the first evening we went up to the Griffith Observatory to watch the sunset, and on the second day we hiked up Runyon Canyon – a must when you are in Los Angeles. Such a beautiful view over the entire city!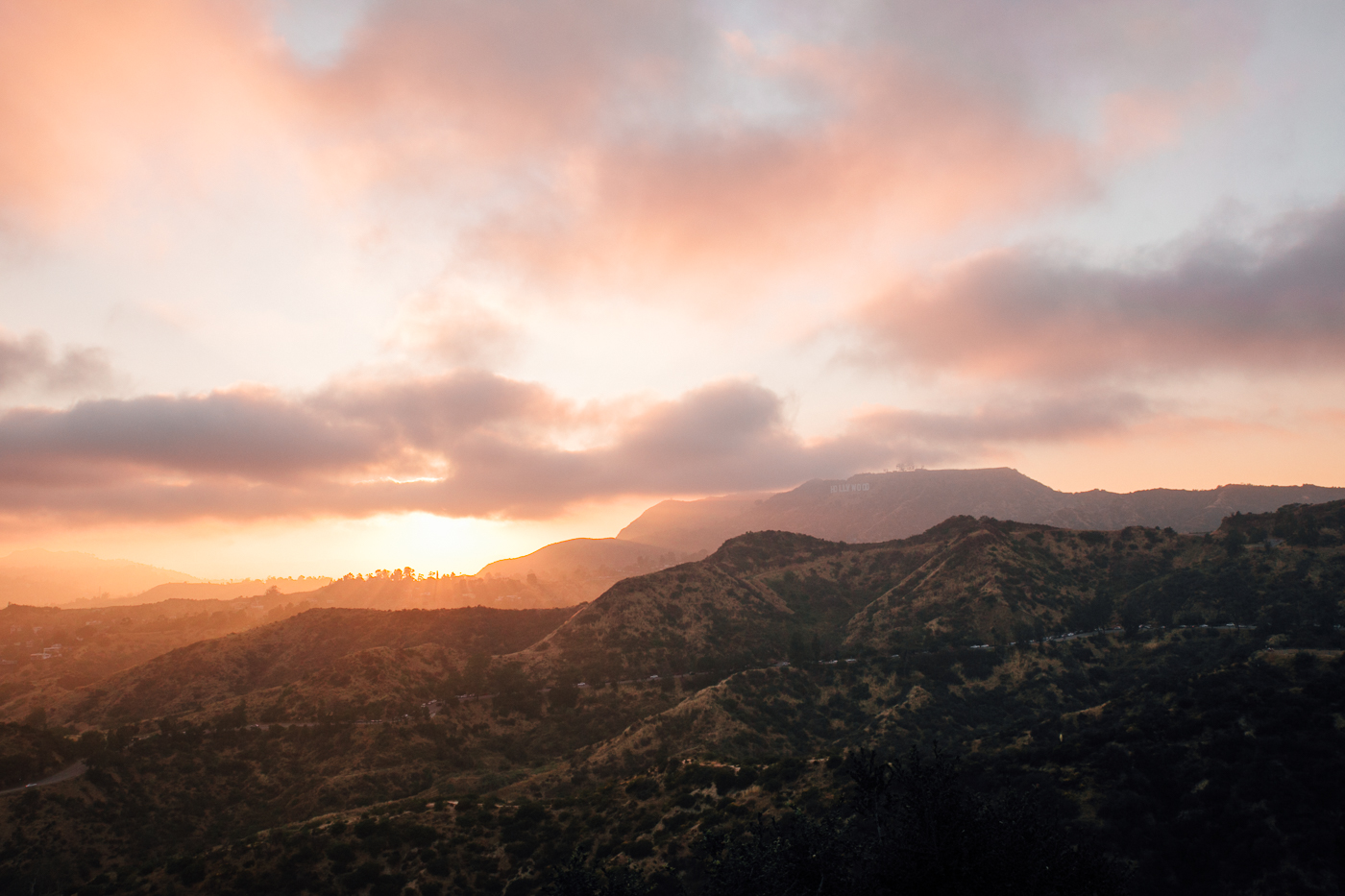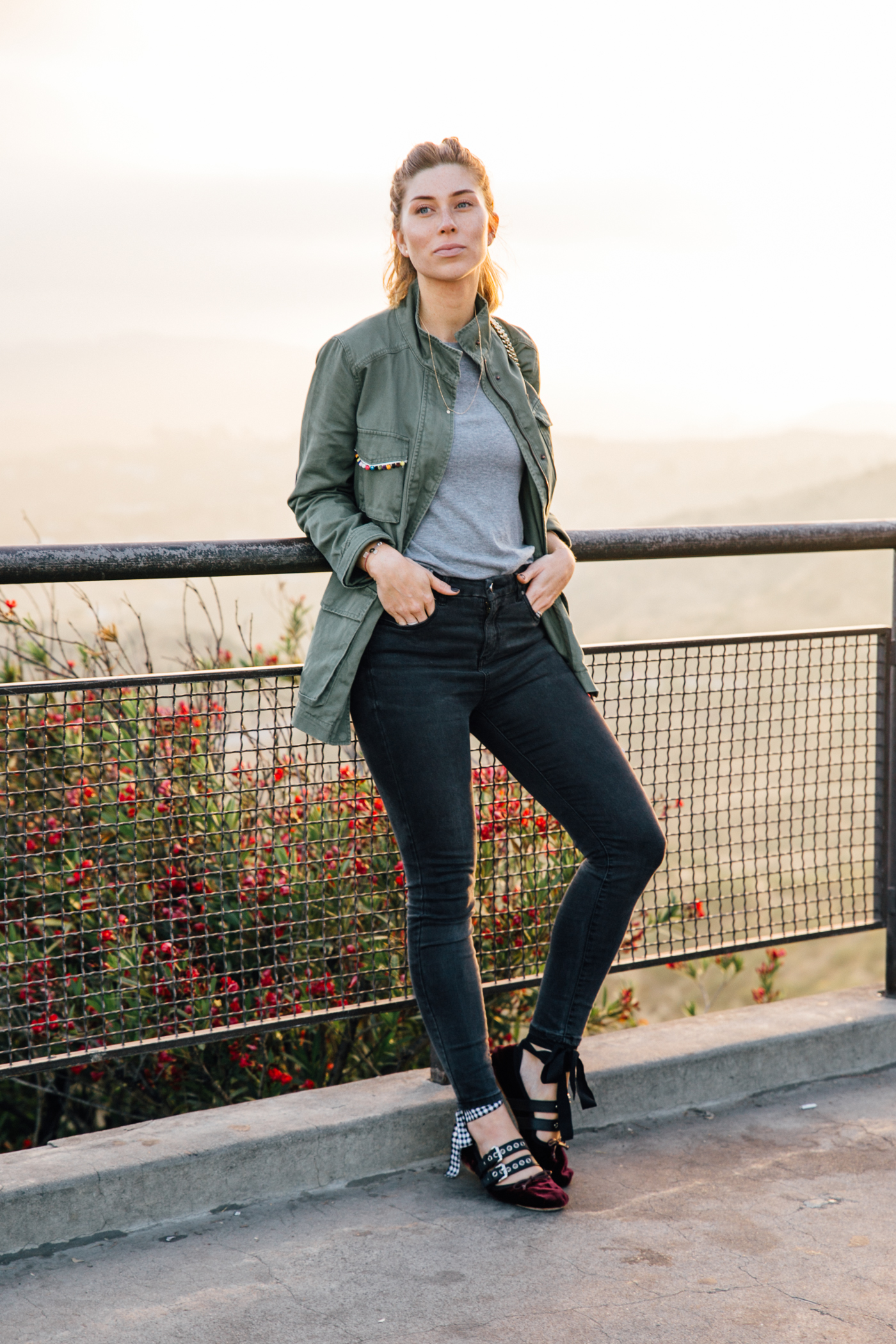 ASOS: jeans // REVIEW: jacket // EDITED: shirt // MIU MIU: flats // GUCCI: bag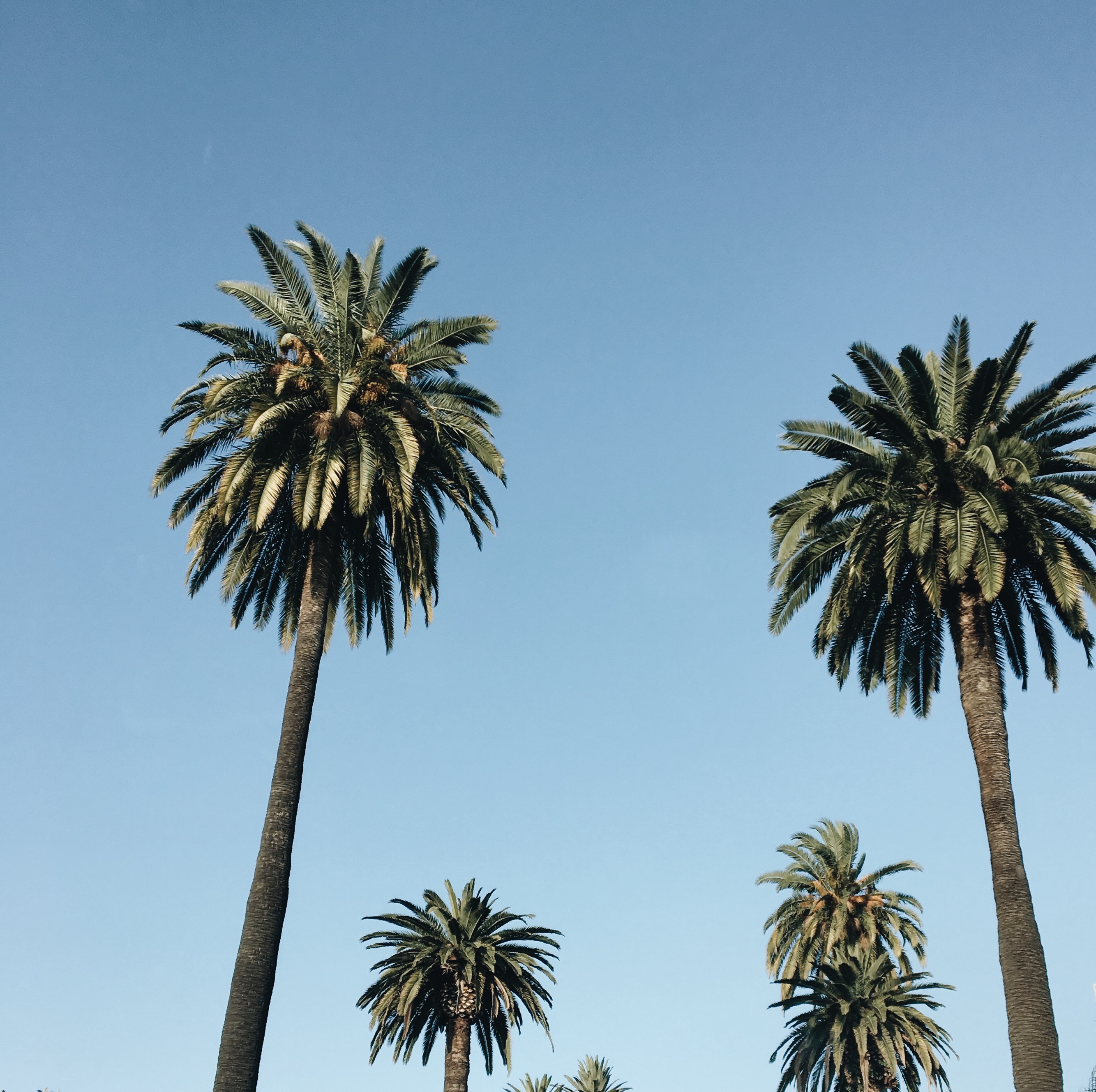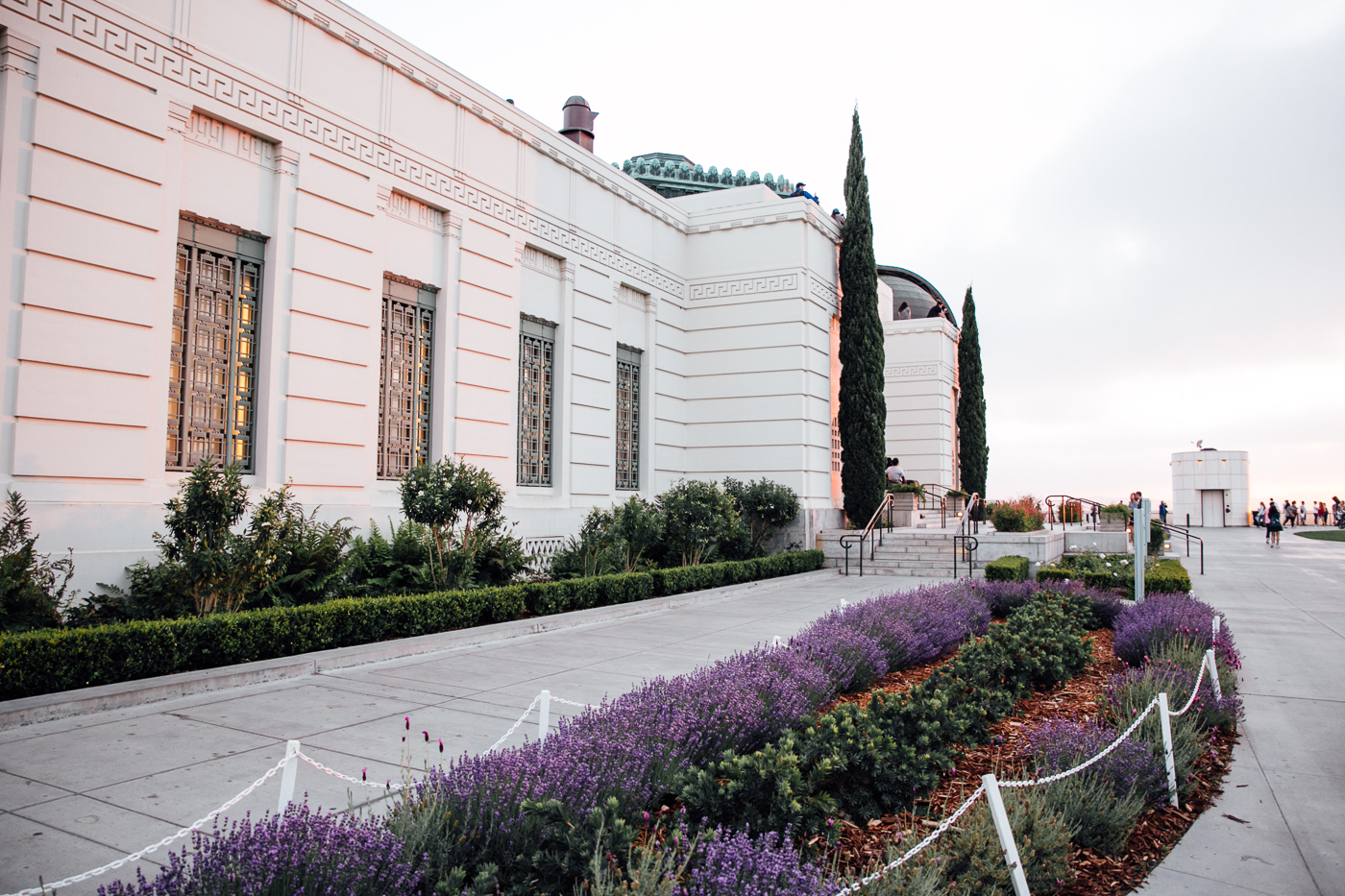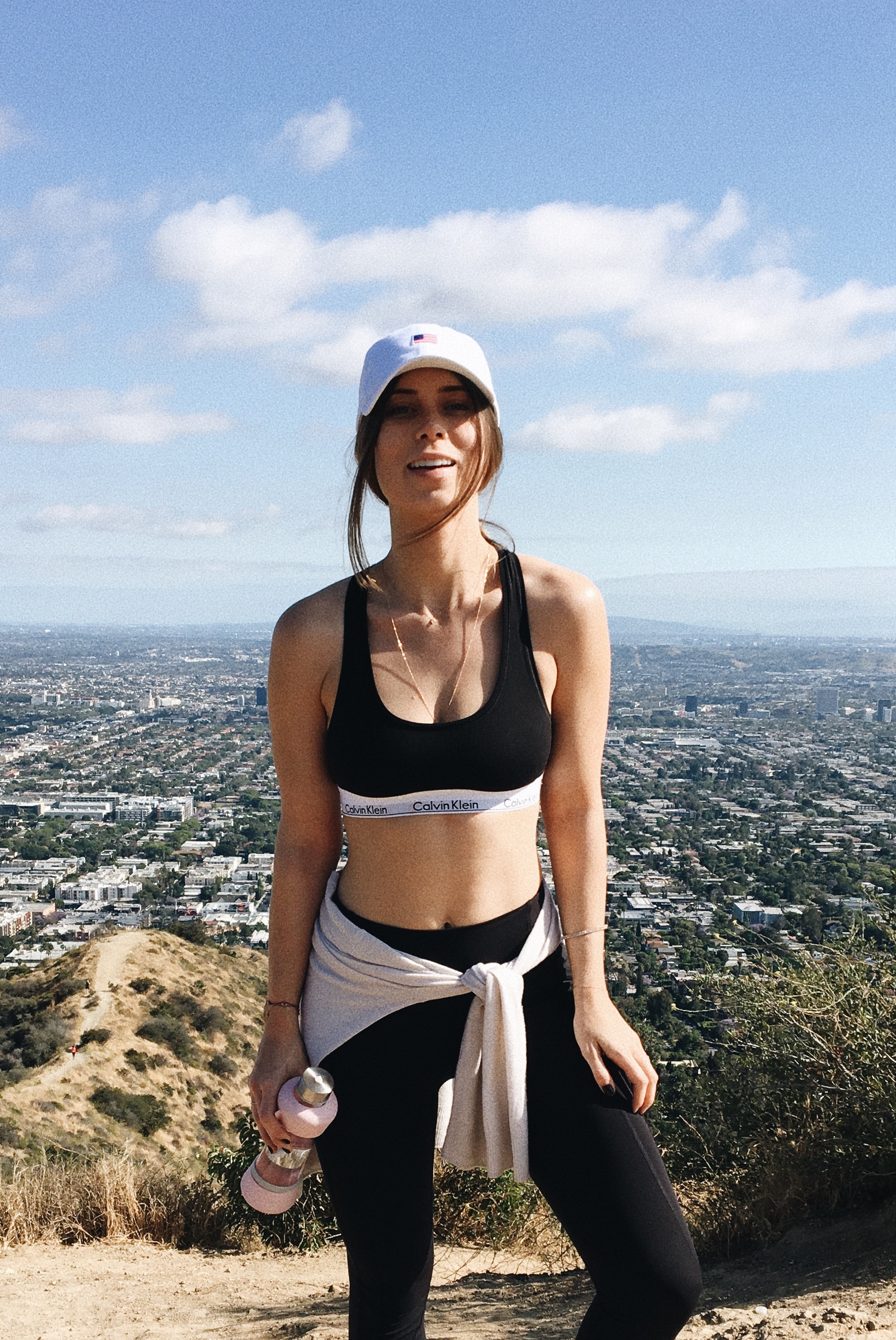 We spent 2 days in Downtown Los Angeles, which was great to get a feel for the vibe there. If you are planning on staying there, I would recommend about 3 days to give you enough time to also chill by the rooftop pool and spend a couple of hours in one of the museums.