TRAVEL: breeze
Over the years, I am sure that most of you have gotten the hint that I am quite the foodie. Mike and I love a good meal more than most things, and definitely up our monthly expenses with lots of edible things. Good food makes me happy. Simple as that. Especially in combination with travels and experiencing different cultures. You can only imagine how excited my foodie heart got when Kathi and I were invited to an incredible lunch at the Breeze by lebua restaurant & bar in Frankfurt last week.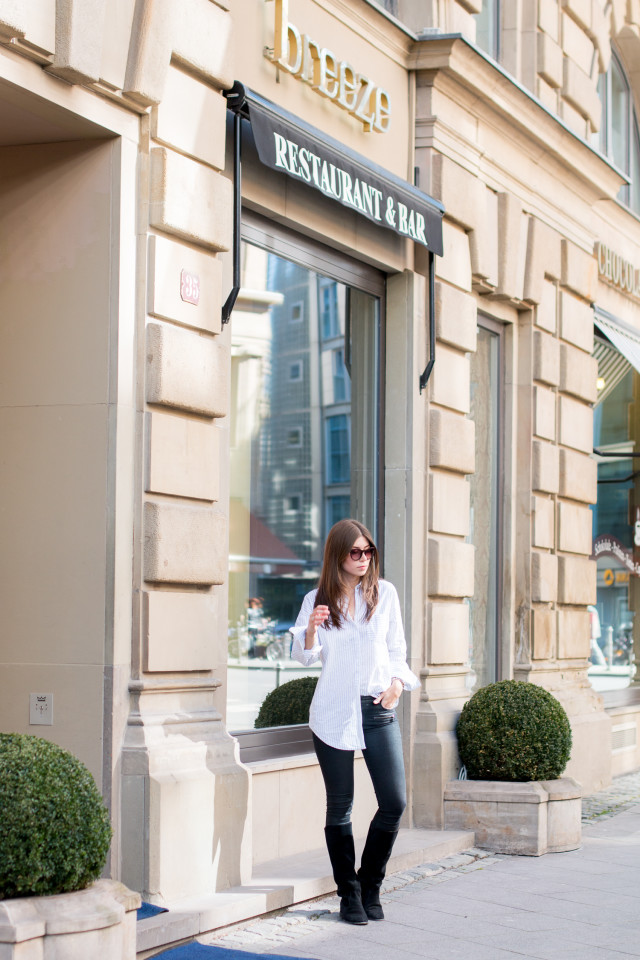 Now, most of you would probably associate lebua with the world famous hotel in Bangkok with that breath-taking rooftop bar (as seen in Hangover the movie). Bangkok has been on my travel to-do list for a while now, and without giving away too much, I can already tell you guys that I'll get to cross it off before the end of the Summer. But back to the taste of Bangkok in Frankfurt. Generally speaking, Pan Asian cuisine is my favorite kind of food. I love how the eating culture usually includes lots of flavors, veggies and tropical fruits. Another reason may be that great Asian dishes are so different from the local cuisine here in Austria and Germany, so it is a very welcome change to me. Plus, I rarely make Pan Asian dishes myself at home, so getting to enjoy them in restaurants is all the more special.
"Named one of the world's top 10 most cutting-edge restaurants by USA Today, Breeze is lebua Hotels & Resorts's homage to Asian cuisine, and its rising stature among connoisseurs. For connoisseurs of cutting-edge Asian, Breeze by lebua presents reason enough for a stopover in Frankfurt. With its irresistible fusion of ambience and cuisine, Breeze is a journey, and a destination, unto itself."
After reading all the good reviews of the restaurant, naturally our expectations were high. Even though the restaurant is fairly unspectacular from the street, the second we stepped into the mysteriously inviting entrance hall leading to the bar and stylish lounge (great for after-work-drinks), I was convinced. The dark natural stones on the walls, paired with bright pink orchids, flowing water and candle light immediately set the mood for our lunch. I can only imagine how perfect it would be for a date night!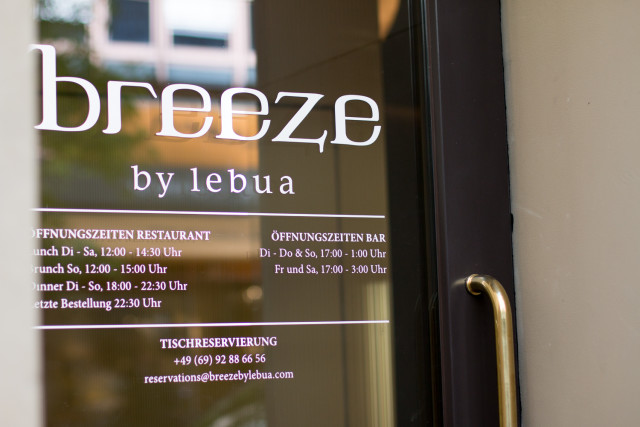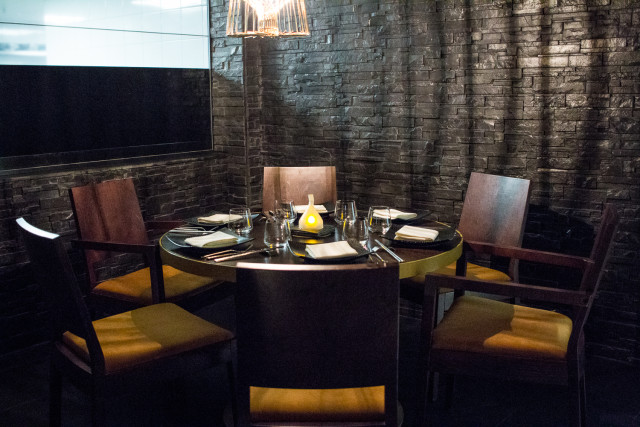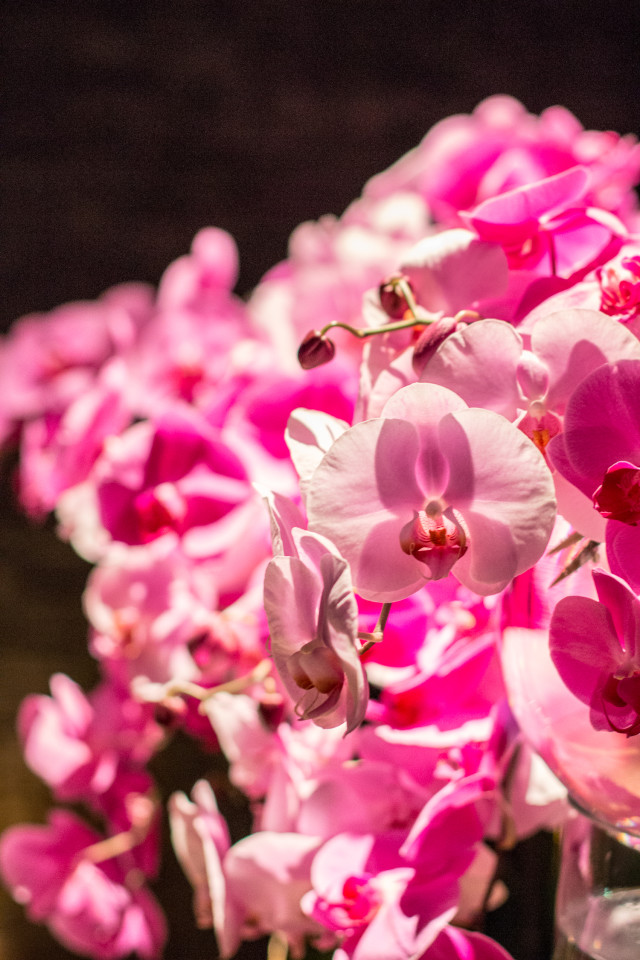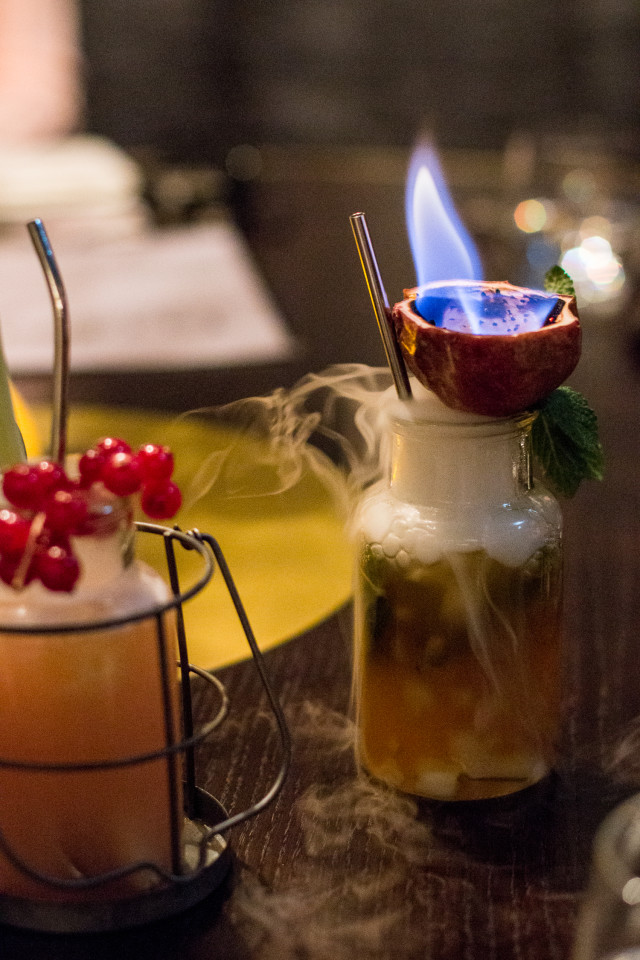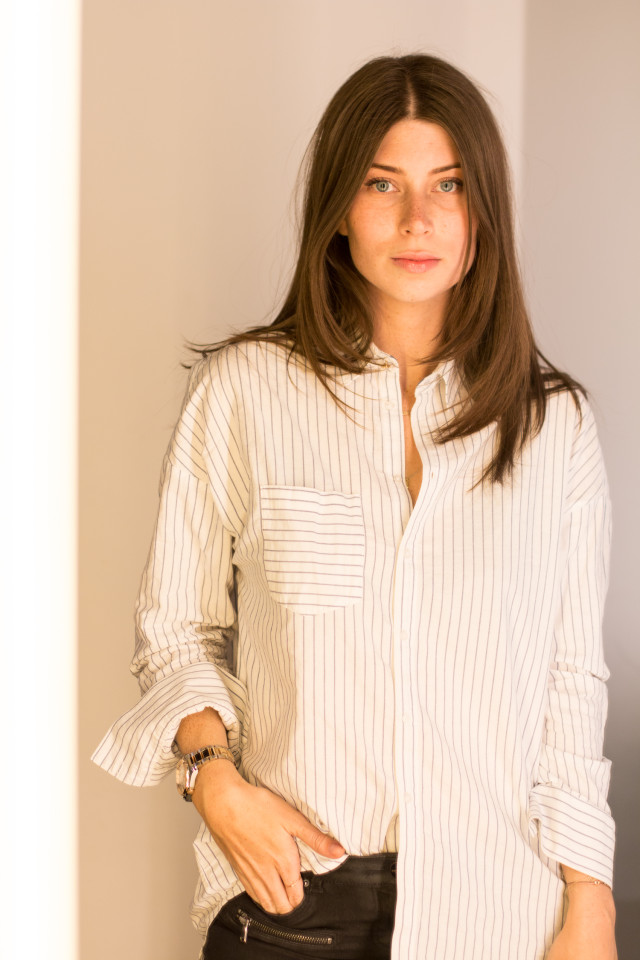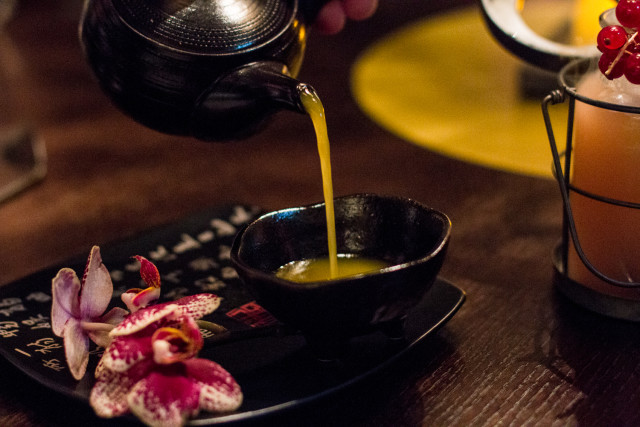 Our culinary journey to Asia started with some of the most creative and innovative cocktails I have ever seen. The mix of flavors was amazing and the styling even more so. I mean, have you ever received a burning passion fruit on a cocktail before? Or a cocktail served in a traditional tea can garnished with fresh orchids? Quite frankly, I think if I lived in Frankfurt, this is definitely where our weekly girls nights would take place, just so we could try out the entire menu. Speaking of which, they also happen to have a Ladies Night on Tuesdays with a free cocktail for the girls. Now we just need to figure out a way of making our girls night happen in Frankfurt – on a Tuesday. Or Sunday for the Jazzy Sunday Brunch, which I would also love to try!
For the meal, the CEO of lebua Hotels & Resorts Deepak Ohri joined us all the way from Bangkok. Talk about feeling special. While we munched on all kinds of amazing dishes (family style, my favorite), he told us more about Bangkok, the culture of the food, specialties and much more. Rarely have I met such an important person who was so fun to talk to. We laughed, exchanged food recommendations for around the world and of course, ate. A lot! My personal favorite on the menu was a close call between the wasabi prawns and the duck salad. Both appetizers but so yummy. The most points for presentation definitely go to a steamed fish that was served in steaming Dim Sum boxes with dry ice. While the food is an experience itself, everything that comes with the meal – location, interior, presentation and the very kind and attentive service – make it one to remember. I would have loved for all of you to be there so you could have experienced it for yourself, but hopefully the photos that I brought back will do it some justice!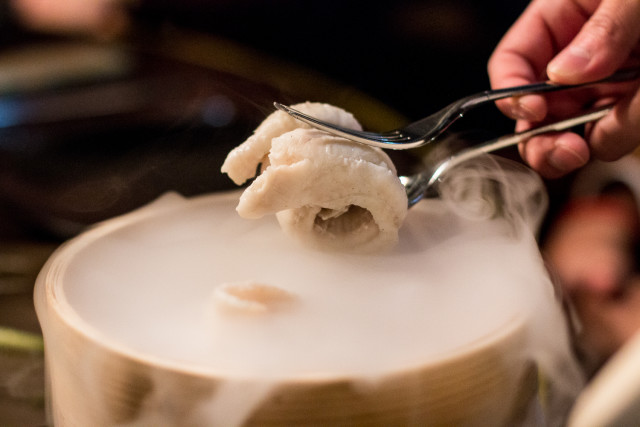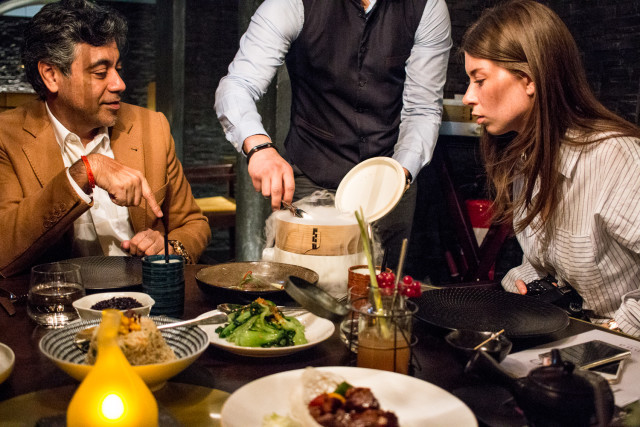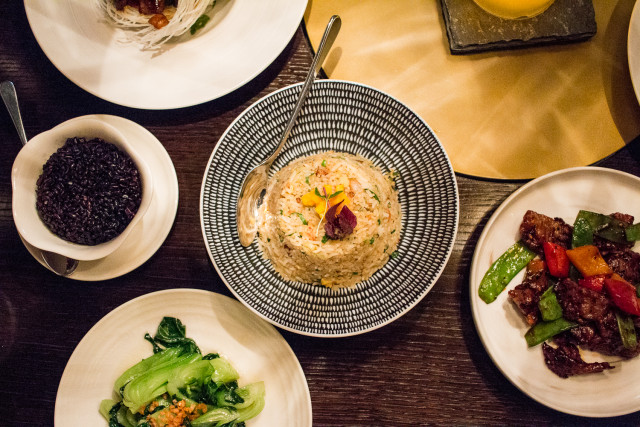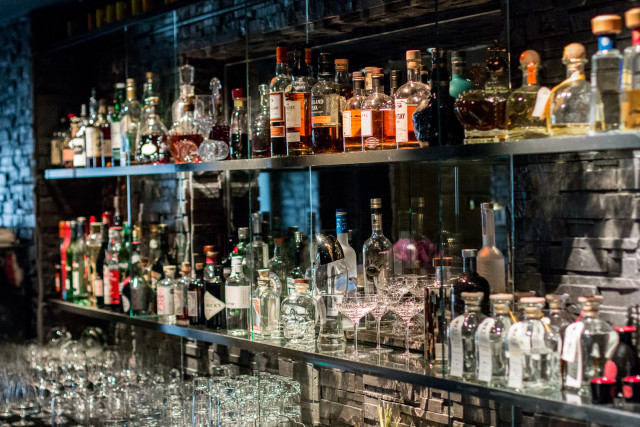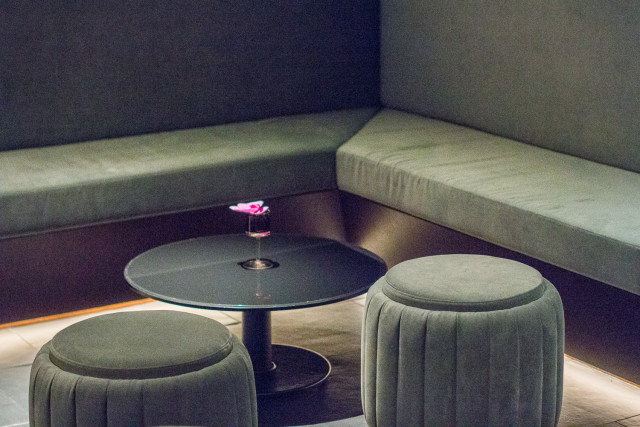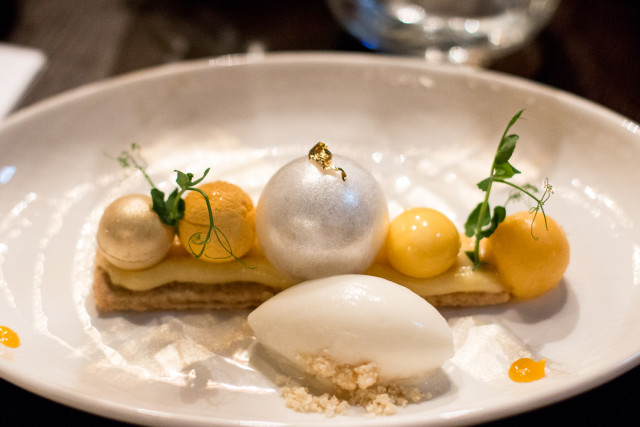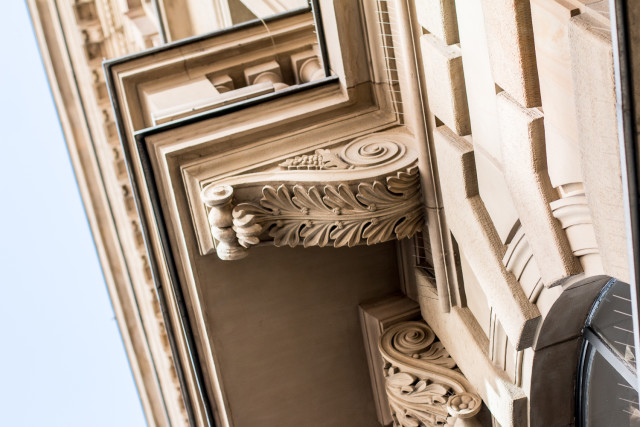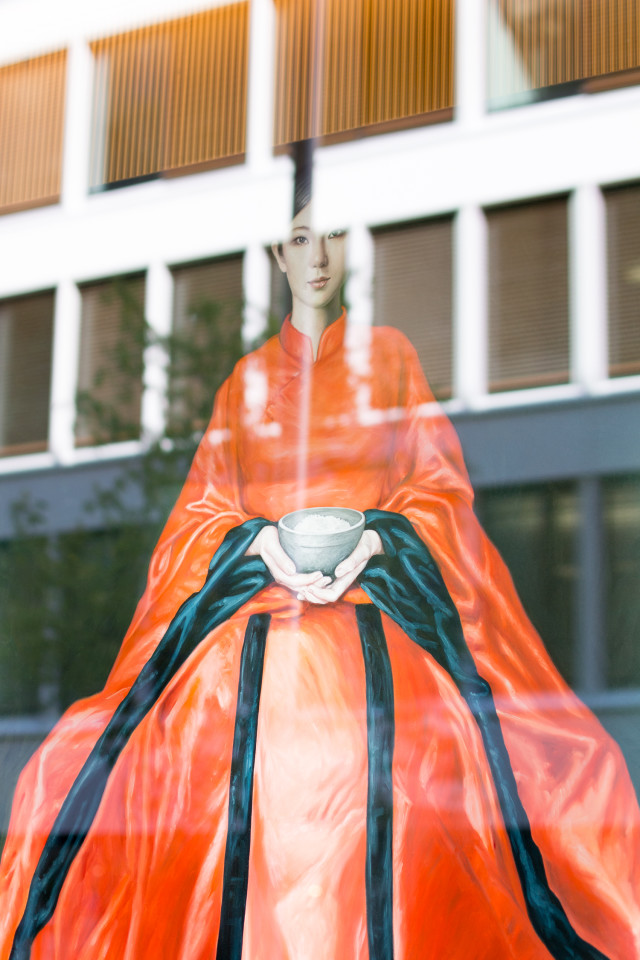 PS. a little birdy told us that they are planning to open more Breeze by Lebua locations throughout Europe and Hamburg is next on the list in 2017!
*in friendly collaboration with lebua Hotels & Resorts