TRAVEL: 10 things to do in Abu Dhabi
For the last post from Abu Dhabi, I wanted to share my personal highlights from the trip, all round up in one big post! After a week in the city, I now love it even more than I did after our first visit. Almost 2 years ago, we visited Dubai for 6 days, prior to heading to the Maldives, and drove to Abu Dhabi for a day to see the Sheikh Zayed Mosque. This time around, we wanted to explore Abu Dhabi and get to know the city a bit better. Aside from sharing my hotel reviews with you guys, I also wanted to gather my personal highlights of what to do in the Emirat city. Personally, I always think recommendations from friends are so valuable, so hopefully my personal top 10 things to do in Abu Dhabi will help some of you when you're planing your next trip: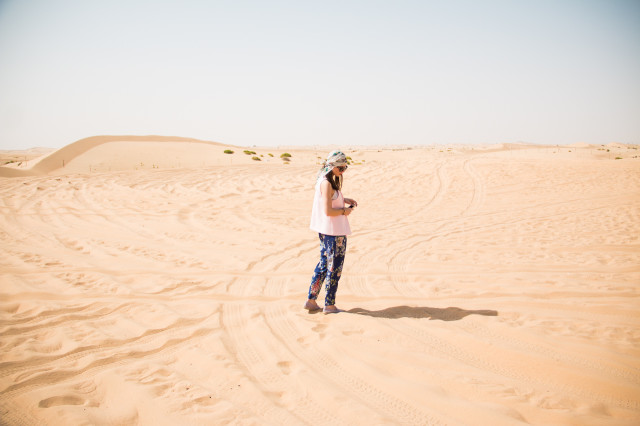 1. Drink fresh fruit juice!
No matter if you are in Dubai or Abu Dhabi (or probably anywhere in the UAE), they serve fresh juices that are simply amazing. Not a day went by without my watermelon juice. Pineapple is also amazing, and lemon with mint is commonly served.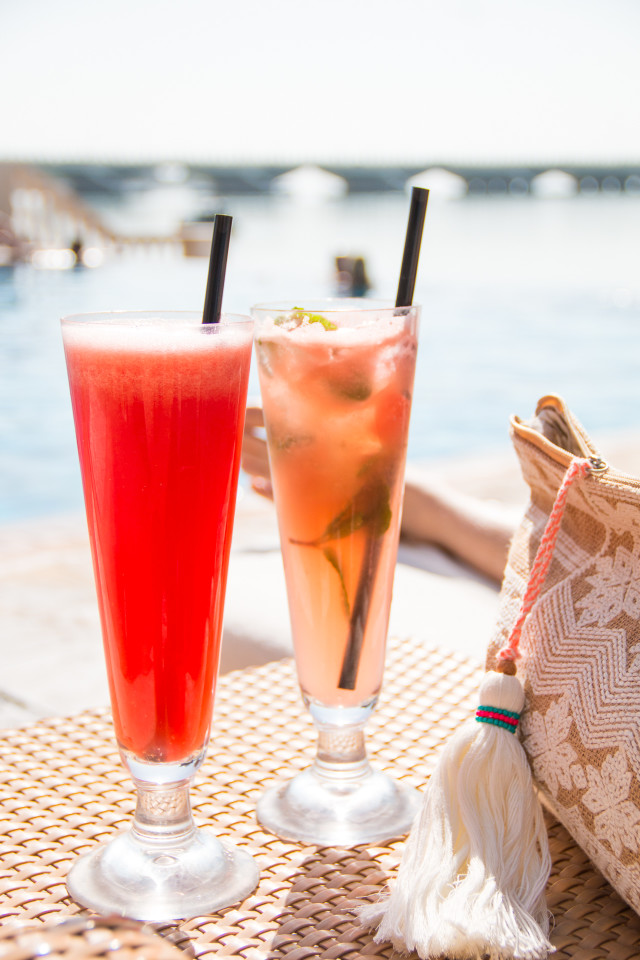 2. See the Sheikh Zayed Grand Mosque!
Even though we already visited the mosque the last time we were in Abu Dhabi (or actually Dubai), I really wanted to go back. This time around, I had gotten lots of recommendations to go around sunset, so we where there from 5-6pm and it was absolutely magical (see the post HERE). You can stroll around the mosque for free, and they also offer tours.
Fun Fact: From our room at the Shangri-La we had a perfect view of the mosque. They light it up at night and the colors keep changing as the moon changes!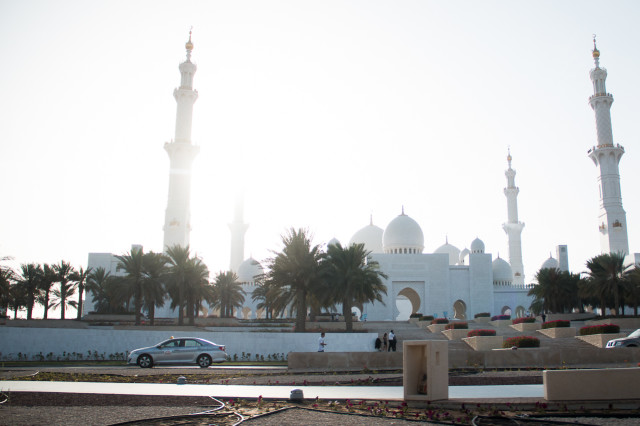 3. Spend the day at the Saadiyat Beach Club!
Literally one of the nicest and most relaxing places to dip in the pool or layout down by the beach. Both of our hotels were by the water, however, it was the Canal and Mangroves. On Saadiyat Island, you are at the actual ocean, with sand that can easily keep up with the Maldives and beautiful turquoise water (see this post for some impressions). The "entrance" fee for the Saadiyat Beach Club is usually 370 AED per couple, but in February they currently have a special offer of 280 AED per couple, which equals to about 33€ per person. For the fee you'll get beach chairs and cooled water all day.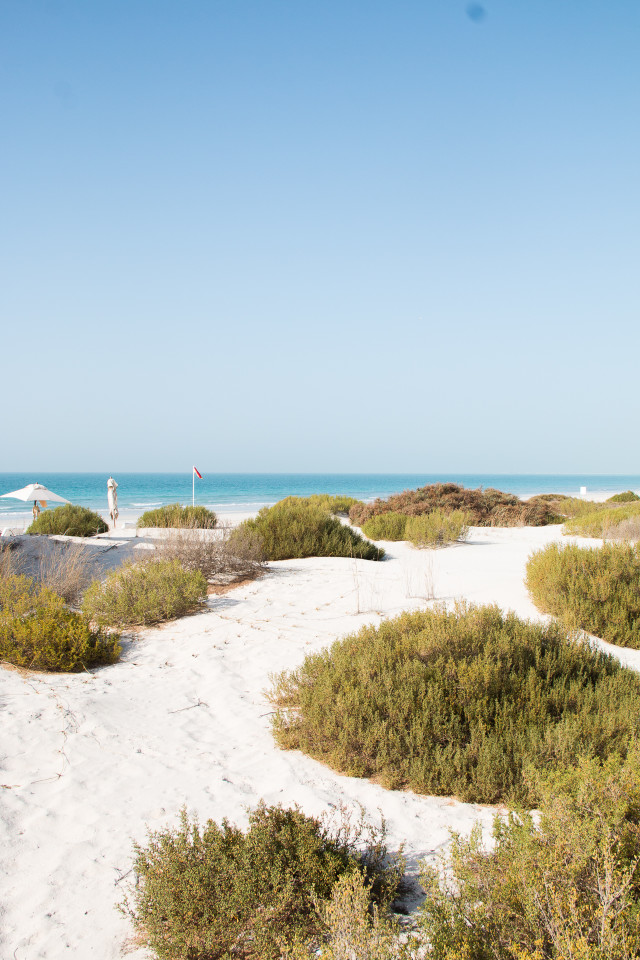 4. Go (Window-)Shopping at The Galleria!
Even though there are no taxes in Abu Dhabi, I personally would not recommend shopping there, unless you're looking for brands that are not available in Europe (or wherever you live). As most designers like Miu Miu, LV, Christian Louboutin, Celiné… are from Europe, the items cost more in Abu Dhabi. Still, The Galleria is a beautiful new shopping centre with almost every luxury brand you can think of. So even just window-shopping is fun!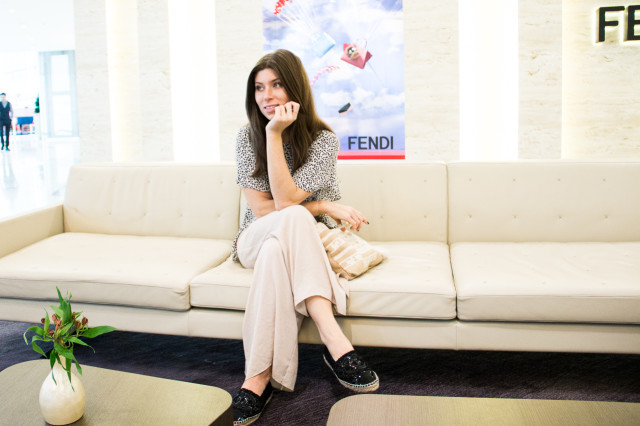 5. Have dinner at Zuma!
We had dinner with Anna, her boyfriend and a friend of ours at the Dubai location to celebrate my birthday. We had a rental car for 3 days, so we actually liked driving all the way out to Dubai. However, Abu Dhabi also has a Zuma restaurant right by The Galleria, where we ate dinner the day before leaving. Naturally I had to test all locations for you guys, so I could make a well researched recommendation! That's how much I love Zuma – twice in one week.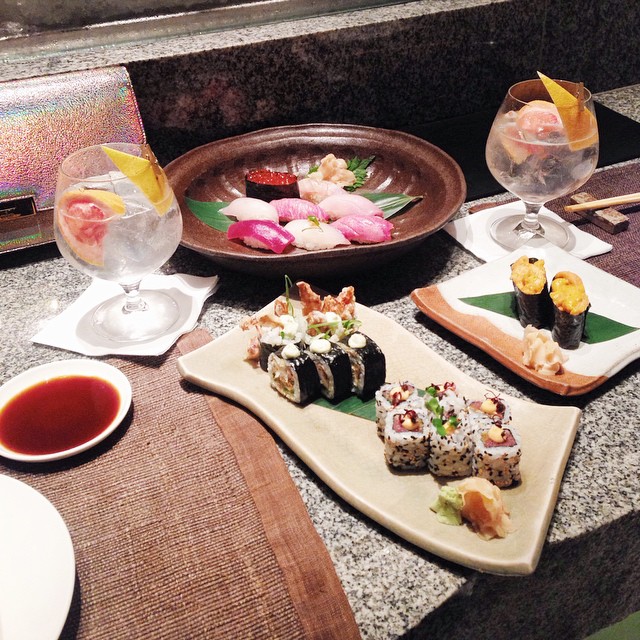 6. Drive quads in the desert!
This is my personal highlight from the entire trip. Even before we left, I kept nagging Mike about driving quads in the desert. When we visited Dubai, we did the desert safari. It was fun for a while, but personally I would have just as well had enough after 30 minutes (instead of 5 hours). This time, we wanted it to be a little more intimate and do the driving ourselves – at least for part of the excursion. We booked through Emirates Tours & Safaris at our hotel and paid 500 AED (=120€) per person. All in all, it takes about 3 hours. We were picked up by a driver at 8:30am and were back just before noon. It is a 45 min. drive out to the desert, where you then hop on the quads and race around the dunes for an hour. I was the only girl in the bunch (we were 5 plus the guide), and while my arms did have a ton of work to do, I was able to keep up with the boys and would definitely recommend the experience to all other ladies out there who are at least semi-fit. Unless, of course, you don't like driving, hate the sand or sun. On that note: wear LOTS of sunscreen! Even at 9:30am it was a blazing 35°C out there (in February!) and you're fully exposed the entire time. I purposely wore long pants and espadrilles, plus a scarf around my head. You'll be provided with a helmet and racing gloves, as well as plenty of water.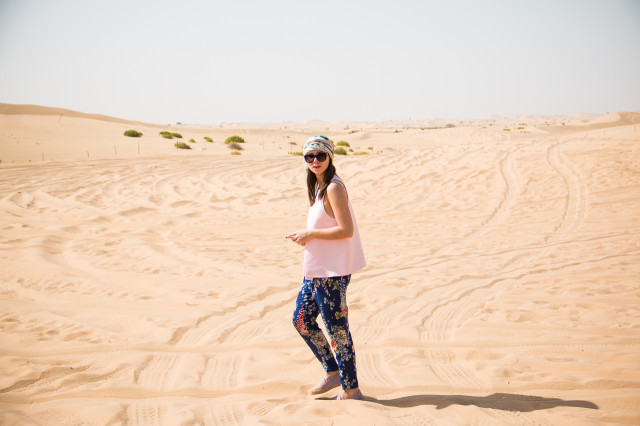 7. Smoke (Double Apple) Shisha!
Even though I don't smoke and usually hate anything that has to do with cigarettes or cigars, I love a good apple shisha. Almost every night, we sat outside by the pool bar and enjoyed some turkish coffee, moroccan tea or fresh juices along with a shisha.
*Disclaimer: I do not want to promote smoking in any way. Shisha is just as harmful (if not more) than regular cigarettes.
8. Try Lebanese Food!
Dubai & Abu Dhabi are paradise when it comes to food. You'll find most of the world known restaurants (Nobu, Boa Steakhouse, Mangolia Bakery, Shake Shack, Zuma, …) around town, but don't forget to also try the local food. We had a Lebanese dinner at Mijana at the Ritz Carlton, which was recommended to me by one of my readers via Instagram. Just about the only thing I recognized on the menu was hummus, but everything that came our way was absolutely delicious. We had an assortment of cold Mezzeh and falafel to start out, and then shared the grilled meat platter, which included lots of lamb and some chicken. I am usually not the biggest fan of lamb, however, the quality was amazing and so was the taste!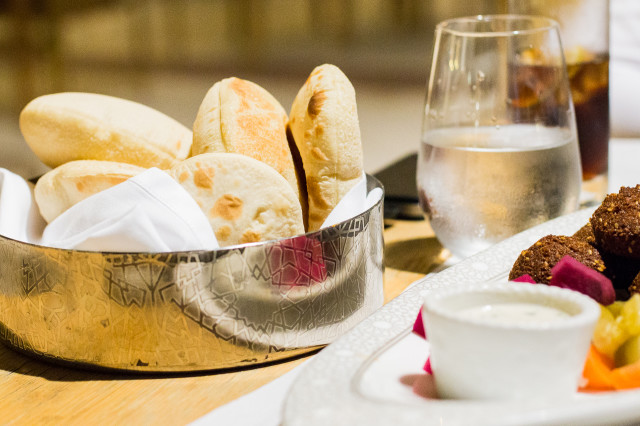 9. Treat yourself at the spa!
Abu Dhabi and Dubai have a ton of amazing (read: luxurious) hotels to offer. Which usually include great spas. One of the most amazing massages I ever had was at the Grosvenor House in Dubai, and this time around we tried the spa at the Eastern Mangrove Hotel & Spa (read the hotel review HERE). The hamam treatment was out of this world! So trust me: In Abu Dhabi you definitely want to spoil yourself with a spa treatment!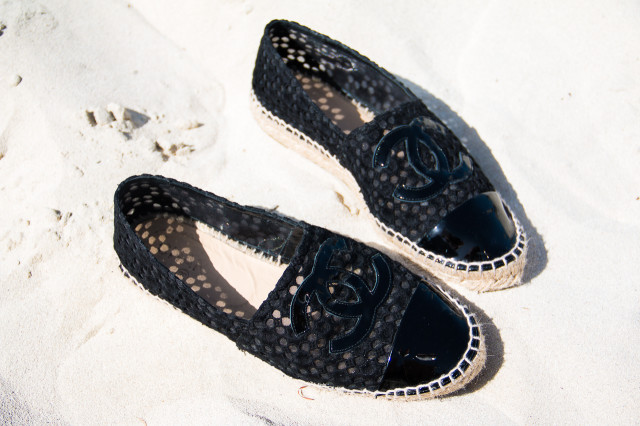 10. Dress the part & enjoy it!
Bare skin is not something that is appreciated in public places in Abu Dhabi. It is definitely more conservative than Dubai, but dressing the part can actually be fun! Maxi dresses, palazzo pants and sequin kimonos became my best friends during the trip, and looking back, I actually liked my outfits much more than on other trips, where I usually end up wearing the same denim shorts all week.
Do you have any recommendations for Abu Dhabi? What are your must-dos?