HOTEL REVIEW: Eastern Mangroves Hotel & Spa by Anantara, Abu Dhabi
Even though I am currently in full-on Milano mode from fashion week, I still have some Abu Dhabi posts for you guys, so hopefully you won't mind all the switching back and forth! After sharing our first stop in Abu Dhabi with you guys (read the full review HERE), of course I also wanted to write up a review of the second hotel we decided on. One area of the city that had me interested right from the start was the Mangroves National Park. Say what? A national park in the middle of a city like Abu Dhabi … meaning: in the desert?! Yes! And it is absolutely breathtaking. We stayed at the Eastern Mangroves Hotel & Spa by Anantara and I have to say, I really loved it!!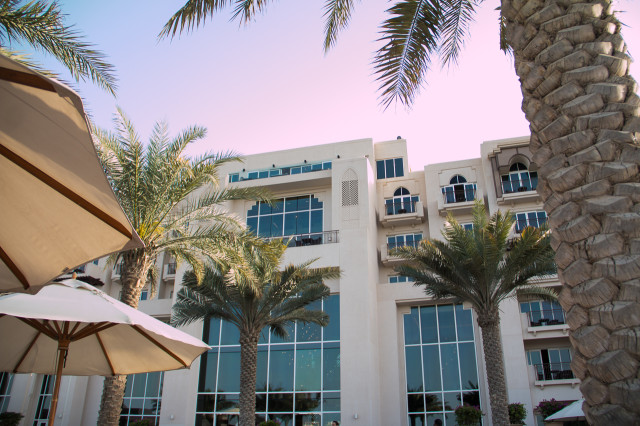 A bit more modern than the Shangri-La, the hotel was 100% my taste and the super spacious rooms (all with floor to ceiling windows or balconies) were seriously great. We booked a "Deluxe Mangroves Balcony Room", which offered a gorgeous view over the lush mangrove vistas (we were on the 3rd floor). Even though the pool area was a bit smaller than at the Shangri-La hotel, it was never too crowded and we always found a pretty spot with two sunbeds. As mentioned before, we also found the service by the pool to be kind of slow, which we let the management know. However, to their defense I have to say that the food on the menu was delicious. I even had the crab salad twice and we loved their quesadillas and the arabic wrap. Other than that, we also tried the hotel's Thai restaurant "Pachaylen" and were not disappointed one bt! Sooo yummy – especially the tiger prawns rocked my world.
My personal highlight: The spa! Even though I had a very traditional Hamam treatment done in Istanbul, I actually enjoyed the Royal Ottoman Hamam at the hotel much more. The treatment was more gentle and felt far more relaxing. Pure bliss. Mike had an Indian head massage, which he was also raving about! Also, right infront of the hotel a kayak tour through the Mangroves can be booked, which we did on our last day. It takes 2 hours and is a ton of fun. Unfortunately we didn't see any exciting animals other than birds and fish, but if you get lucky, you can sometimes spot dolphins or turtles.
All in all, I would definitely stay at the Anantara in Abu Dhabi again. It is slightly closer to the city center than our first hotel and we had such an amazing time there!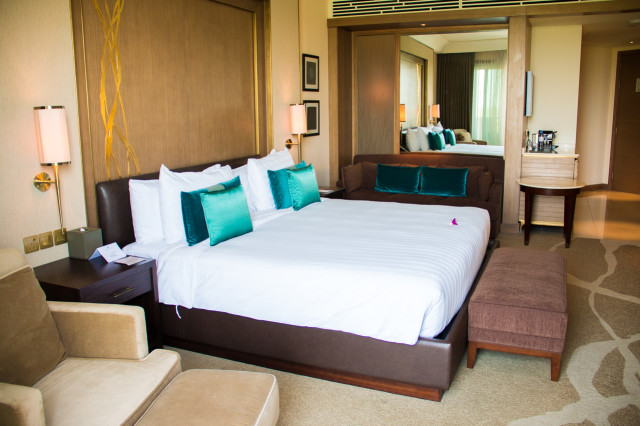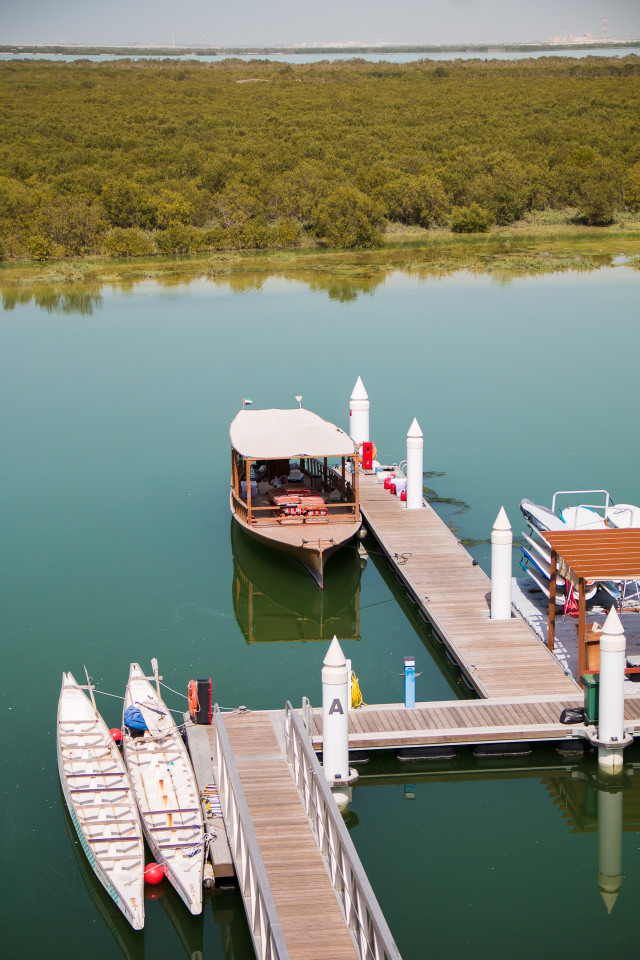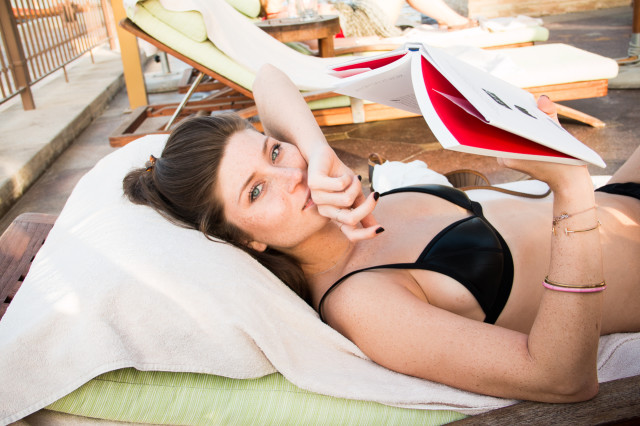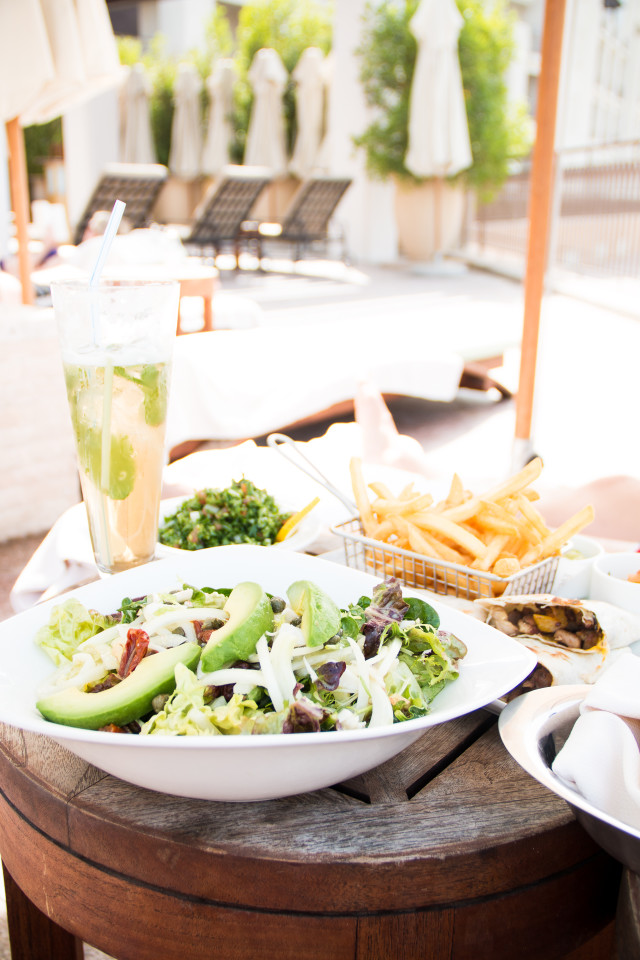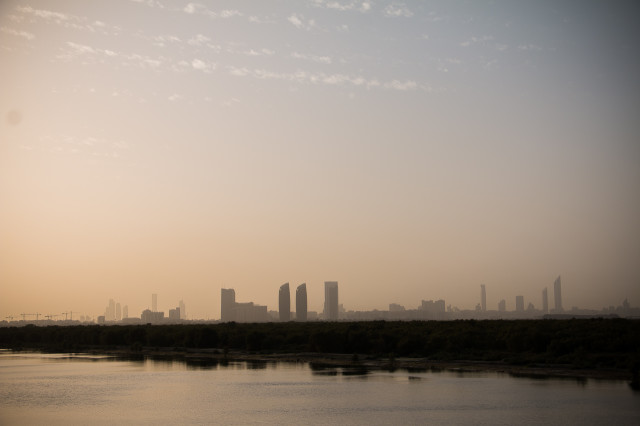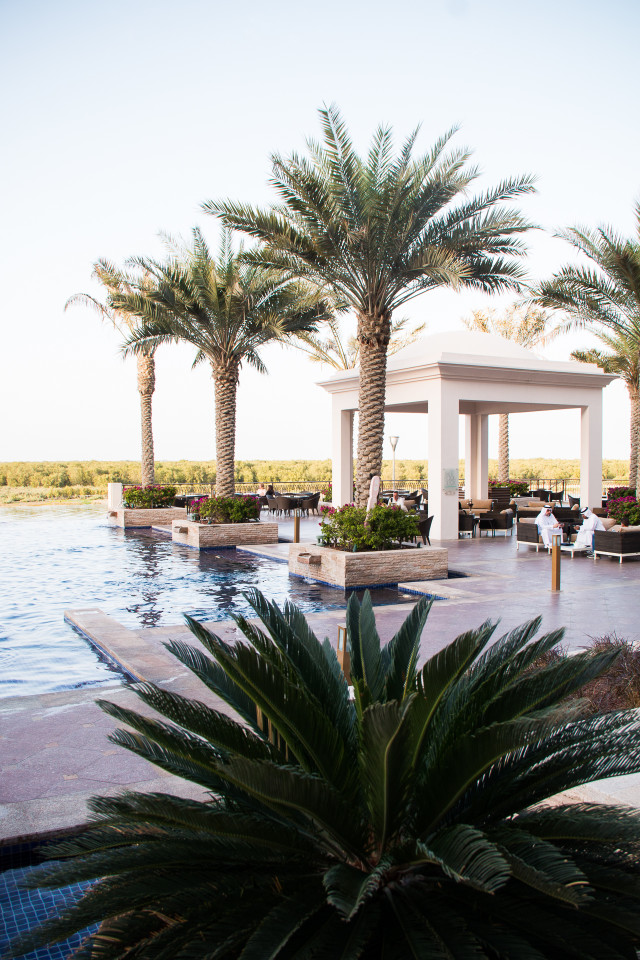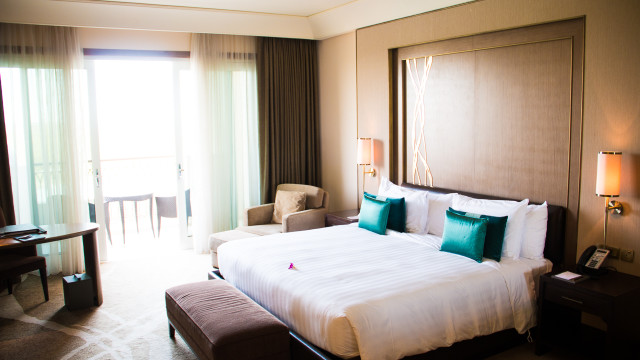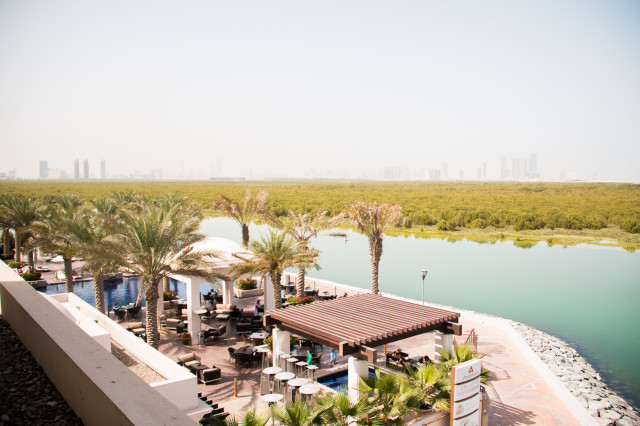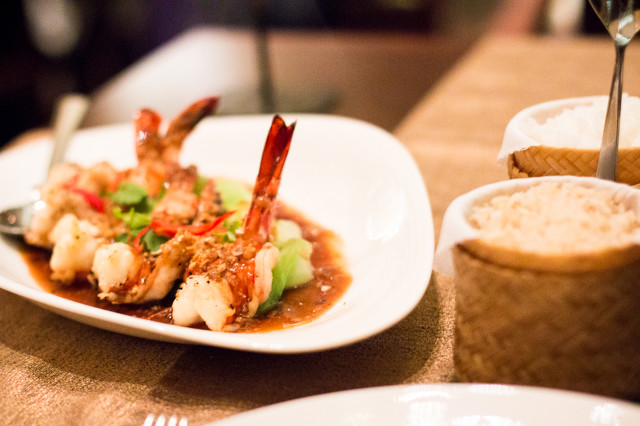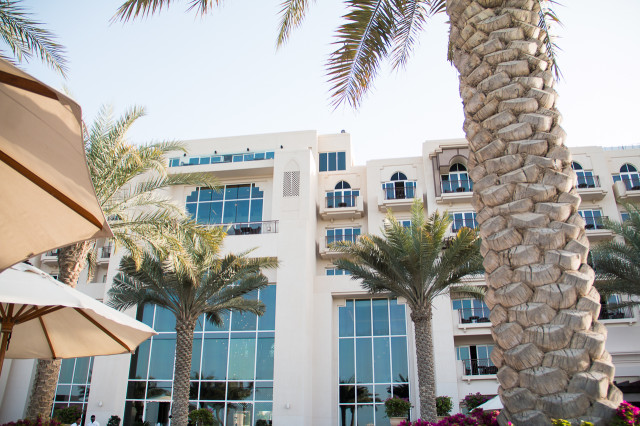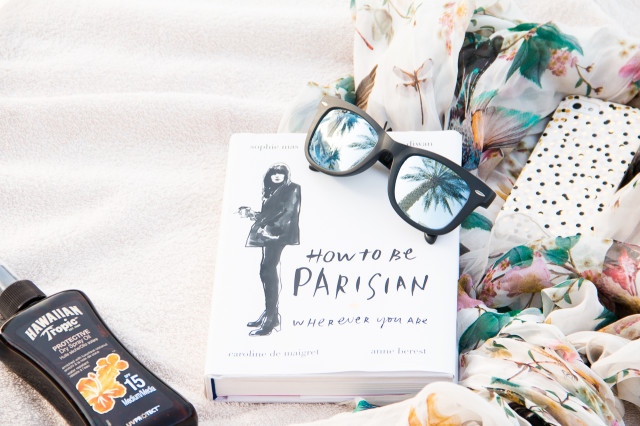 **a huge thank you to Anantara Hotels for having us!