BEAUTY TALK: nude nail polishes.
During spring and summer this year, I really fell for nude nails. I have always liked them on others, but never felt like it looked good on me. Well, that's because nude can be tricky. Luckily, however, there are about a thousand different shades and at least one is bound to match your skin tone eventually. Once you find that perfect shade of nude, you'll probably end up making it your signature color. At least that's how it went for me. There were times when I would wear the same shade of nude for weeks straight and surprisingly I am still not sick of it. While I currently do find myself craving deep reds and purples to match the season, I do like to go for a lighter nude every other manicure or so. Plus, when you add a bit of sparkle, nude becomes holiday-ready in no time. That's why I've round up my top 3 nude nail polishes for you guys today, all of which have been tested over the course of weeks and I absolutely love!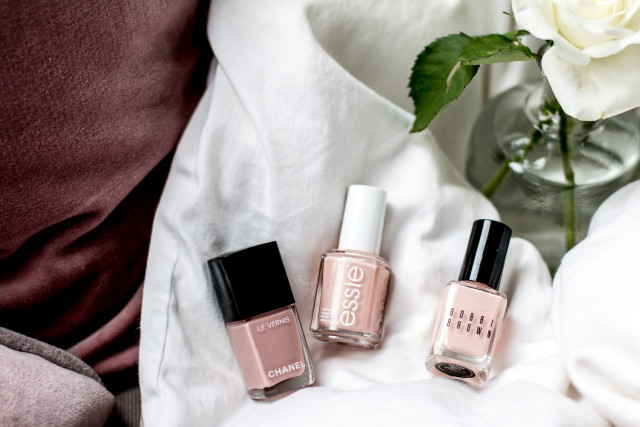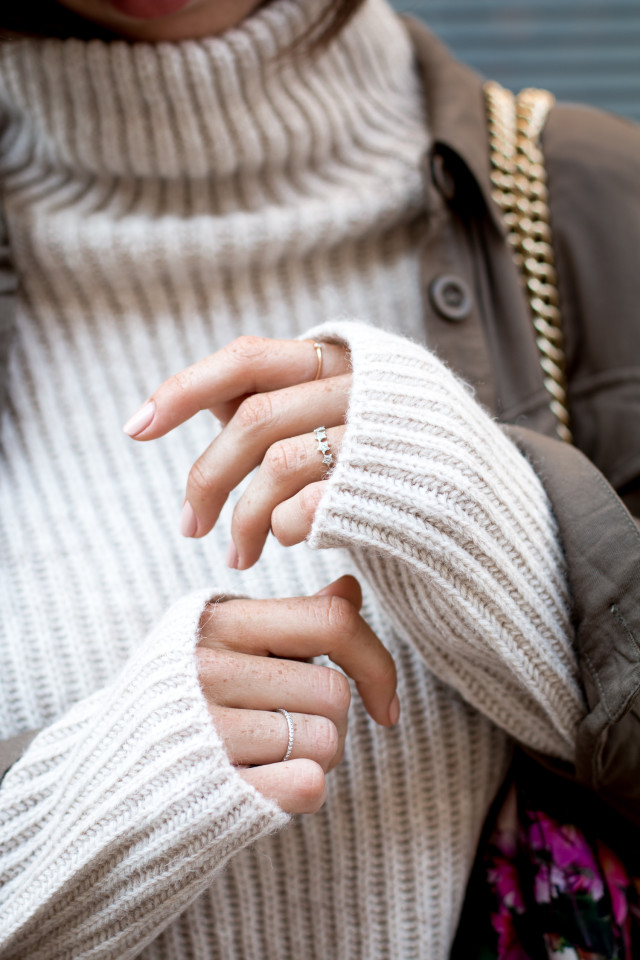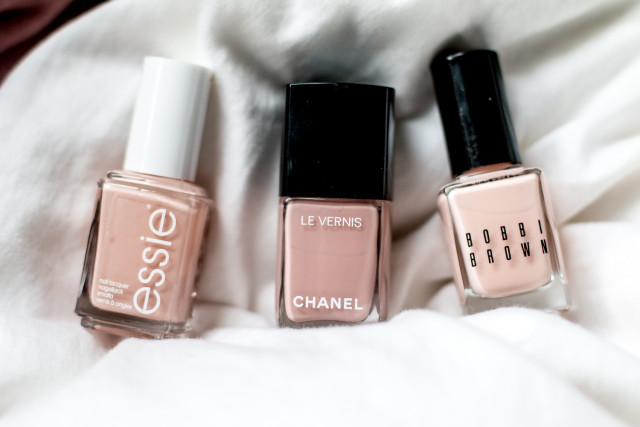 Essie "Spin The Bottle": If I could choose just one nail polish to bring with me on a deserted island, it would definitely be this one. (Not that you need nail polish on an island, but you get the point…) I first saw it on my friend Anna and it was love at first sight. By now, just about every girl I know owns it and so should you! (pictured above)
Chanel No. 504 "Organdi": Slightly darker and with more of a purple hue to it, Organdi by Chanel is great for paler skin to create a bit more of a contrast. It is from the Chanel Le Vernis longwear collection which launched in Spring and stays on really well for me. I can usually get 5-7 days out of a manicure with this polish. (as seen in this post)
Bobbi Brown "Naked": This was actually the first nude nail polish that worked for me. It has a bit more of a pastel pink undertone to it than the other two and is great to apply. Even after more than a year the polish still has a great consistency and goes on smoothly.