RECIPE: poached egg on avocado bread.
I am currently going through a slight poached-egg-craze. If you follow me on Snapchat (@vickyheiler), you've probably seen me have the same meal over and over again: poached egg on avocado bread. Funny enough, I am usually not that crazy about eggs. I like an occasional omelette or healthy scramble for breakfast, but hardboiled eggs definitely aren't my thing – not even on Easter! So what makes poached eggs different? I have no idea! Either way the combination of a perfectly cooked (healthy) egg on a whole wheat bread with ripe avocado, some fleur de sel and black pepper, a pinch of cayenne pepper and a few drops of olive oil is heavenly. Not to mention it'll keep you full for a while and provides a great start to your day. I recently did a mini step-by-step tutorial of how I like to make my poached egg on avocado bread on snapchat, but I figured not all of you are following me on there yet or may have missed it, so here it goes again.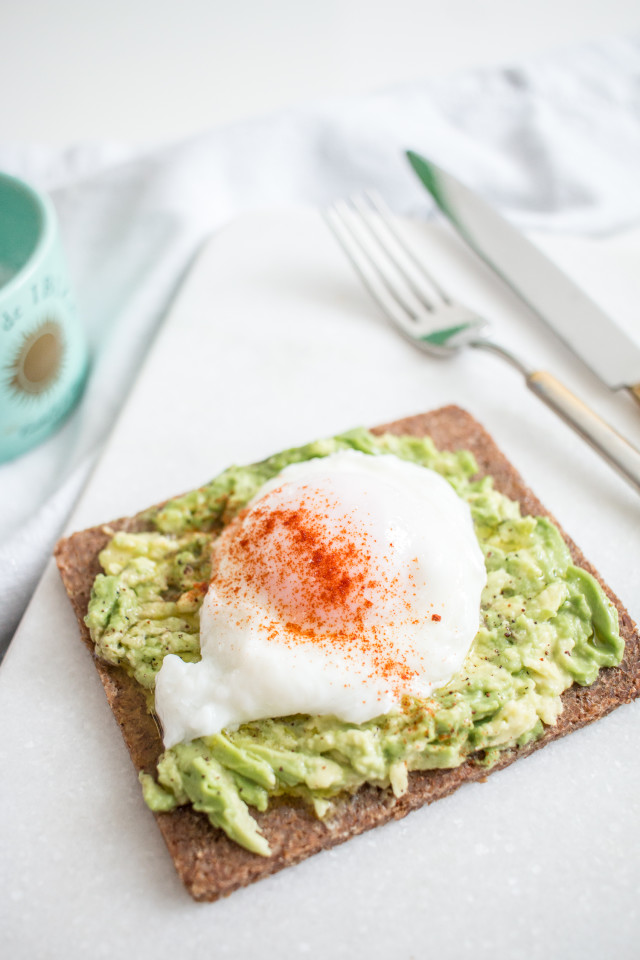 Bring a small pot with water to a boil. The water is not supposed to be boiling, but I always bring it to a quick boil first and then turn it down.
In a small bowl, prepare your cold egg straight from the fridge.
After turning down the water, take a spoon and swirl it around int he pot to create a whirl. It is easiest when making small circles towards the center of the pot.
Drop your egg right in the middle of the whirl.
Cook for 4 minutes. In the meantime prepare a slice of whole wheat bread (or toast if you prefer) with some ripe avocado, salt, pepper and olive oil.
Once the egg is done, lift out of the water, pat dry with a paper towel and place on avocado. Season with a pinch of cayenne pepper – enjoy!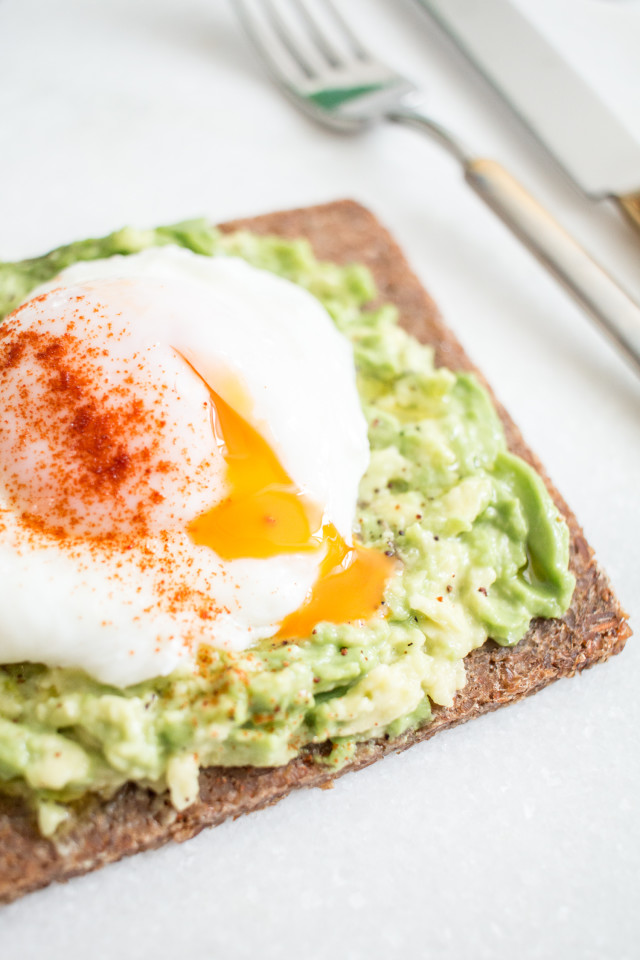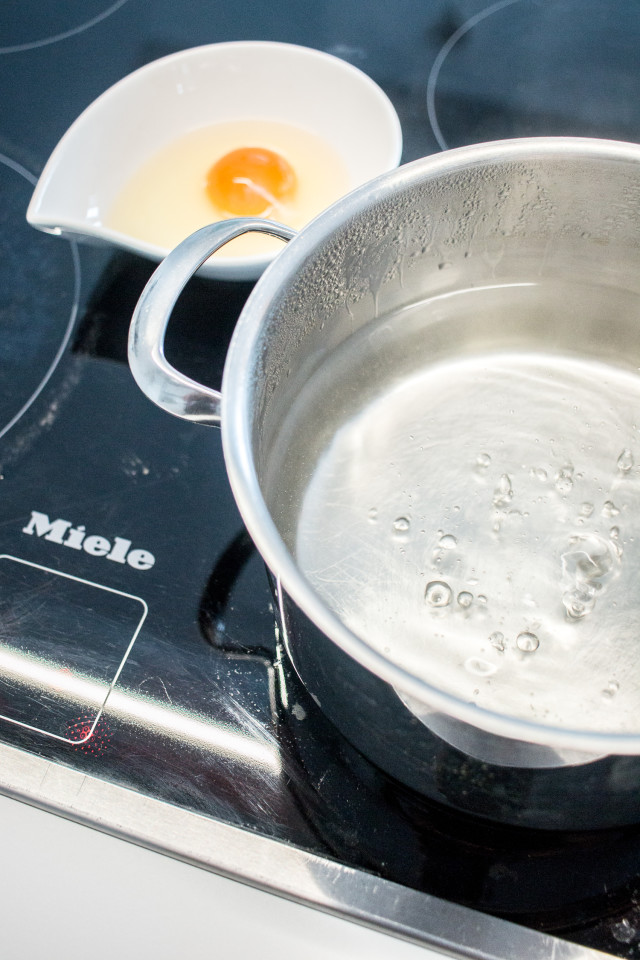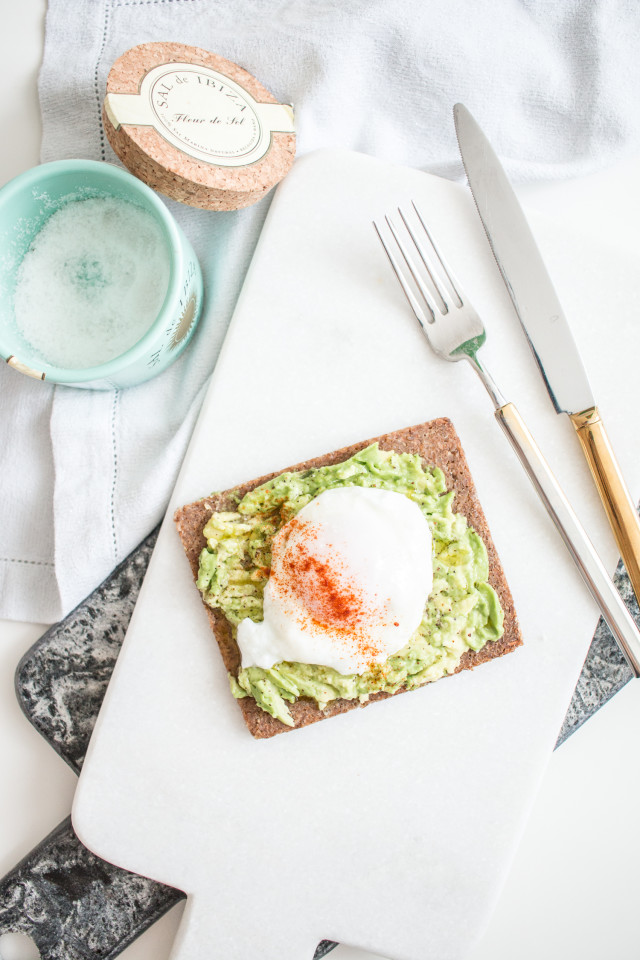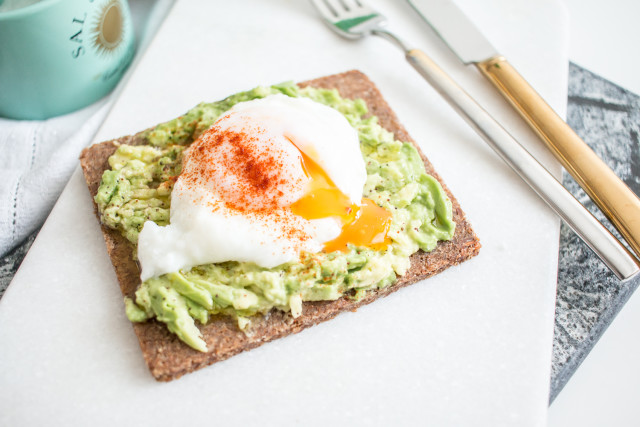 [thefeedproducts style='four']