RECIPE: sweet potato & pumpkin soup with curry
Now that Fall is in full force, soups are on the menu a lot more at our home. It is one of my favorite go-to meals on chilly days and there are so many different options. Mike and I love a tomato creme soup with bruschetta for dinner or a hearty chicken soup when the nose is runny. A personal favorite of mine is pumpkin soup. To me, pumpkin is the essence of autumn (PSL, just sayin') and it instantly makes you feel better on a cold and rainy day! Last week, I had a few leftovers in the fridge, including a bit of pumpkin, 1 sweet potato and 3 carrots. I tossed everything together with a side of paneer naan from take-out Indian the night before and the outcome was pretty amazing! Reason enough to share the recipe for my curried sweet potato & pumpkin soup with you guys, right? Enjoy!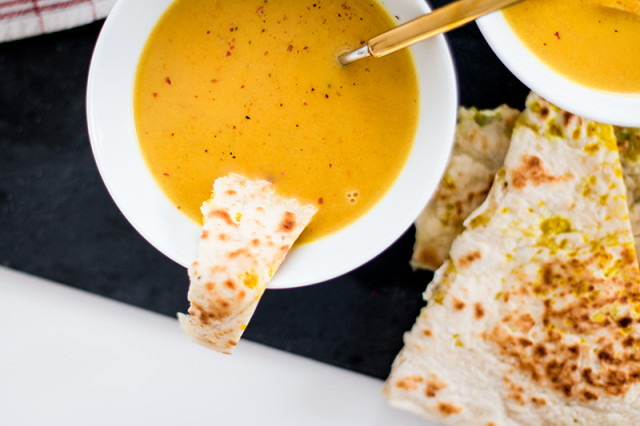 What you'll need:
– 2 tbsp olive oil
– 1 red onion
– 300 gr. pumpkin
– 1 sweet potato
– 2 carrots
– 1 tbsp yellow curry powder
– 750 ml veggie broth
– 1 tsp salt + pepper to taste
In a medium sized pot, heat the olive oil and sauté chopped red onion. In the meantime, cut the pumpkin, carrots and sweet potato to bite size pieces and add to onions. Grill for a few minutes, stir frequently. Deglaze with the veggie broth and bring to a quick boil. Then let the soup simmer for about 20 minutes before adding salt and curry powder. Use an immersion blender for a silky smooth sweet potato & pumpkin soup. Season with salt and pepper to your likings & enjoy on a cold day!
Note: If you prefer a creamier soup, you can also add about 100ml of heavy cream before using the immersion blender.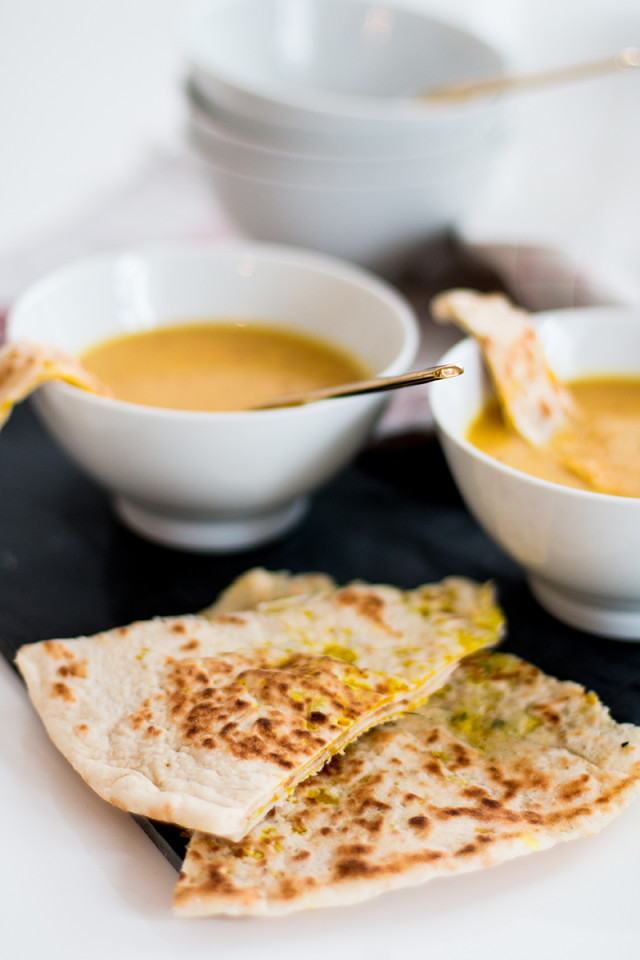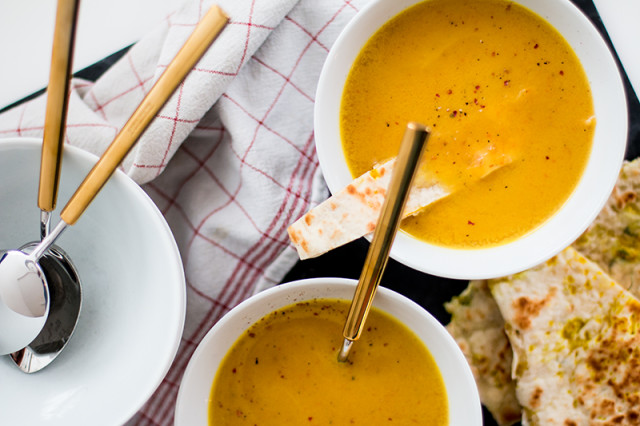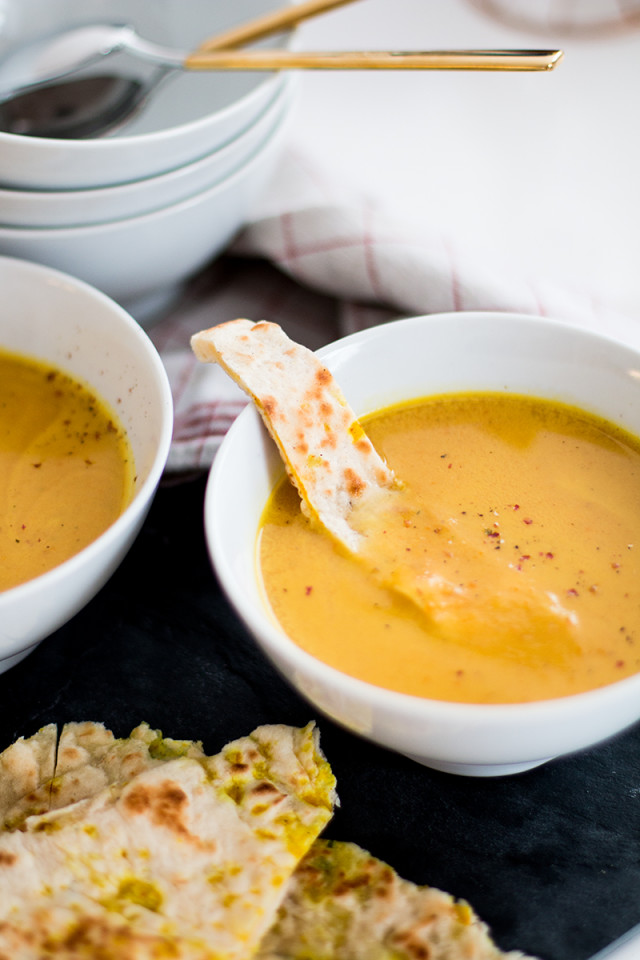 What are your favorite soups during Fall? Do you have any recommendations for me to try?
PS. check out my pumpkin soup recipe from last year HERE.