BEAUTY TALK: my top 5 hair products (video)
If I had to narrow it down to the most asked question I receive, it would definitely have to be about my hair. It is weird to me, since I probably don't see my hair the way others do (and I know what a fight it usually is in the bathroom), but of course I want to try to answer your questions, and today I wanted to share my personal top 5 hair products with you. All of these have been in use for a long time and work amazingly for me personally. Find out more after the click…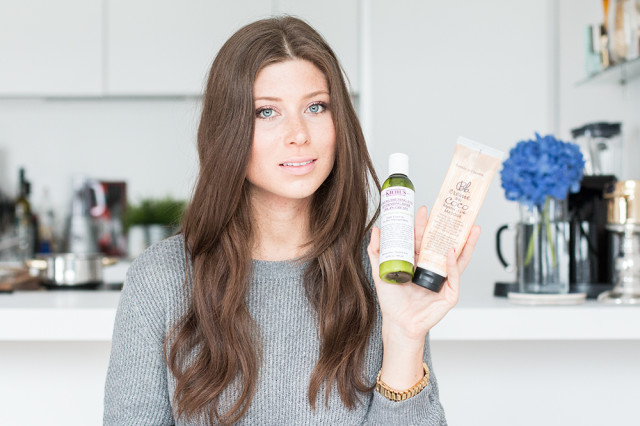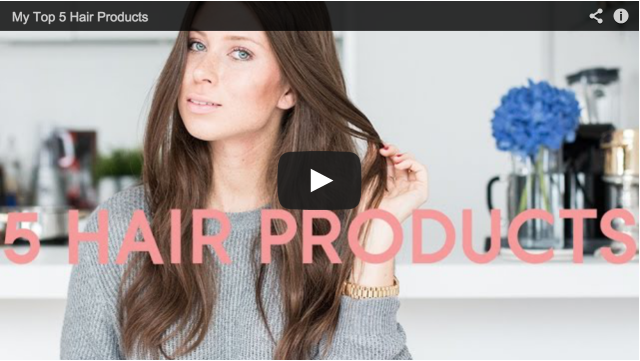 Since the video is in German, I wanted to summarize the 5 products for all you English speakers out there. I've used the same shampoo and conditioner by Kérastase for about 5 years and seriously love it. The combination of the "bain oleo relax" shampoo and "ciment anti-usure" conditioner work great on my dry hair. Unfortunately, you're supposed to rotate products every once in a while, so I am currently on the hunt for something similar (would love to hear your recommendations). About once a week I use a more moisturizing hair masque by bumble and bumble instead of the conditioner, which leaves my hair silky smooth and literally smells like pure bliss, aka coconut. I've had that since about April and it lasts forever.
After I step out of the shower, I usually towel-dry my hair and then add a leave-in conditioner by Kiehl's before blow-drying my hair straight. Once it is completely dry, it is usually a bit too "fluffy" or frizzy, so I add a tiny bit of Nashi argan hair oil to smooth it down – especially on the ends.
Products used:
– Kérastase "bain oleo relax" shampoo
– Kérastase "ciment anti-usure" conditioner
– bumble and bumble "creme de coco tropical-riche masque"
– Kiehl's "strengthening and hydrating hair oil-in-creme"
– Nashi "argan oil"

Those are my personal top 5 hair products, and for a quick video of how I style my hair, click HERE.