OUTFIT: unexpected lovers.
Sometimes, I find certain pieces of clothing that I instantly feel drawn to. Usually these are pieces that most others wouldn't even give a second glance. Just like the yellow faux fur scarf (first seen here). I spotted it at the Marc Cain showroom during a fitting. It was love at first sight. And the ironic part is that I don't even like yellow. It is probably one of my least-favorite colors. But I love the scarf! Such an unexpected lover.
For our snowy getaway, I promised myself to wear nothing but pajamas, sweats & leggings all weekend. But that doesn't mean you can't prance around the mountain looking semi-stylish, right? Leather leggings paired with my favorite oversized white v-neck shirt, a super soft and long cardigan and the yellow faux fur scarf made up one of the best casual cozy looks I have ever worn – if I dare say so myself!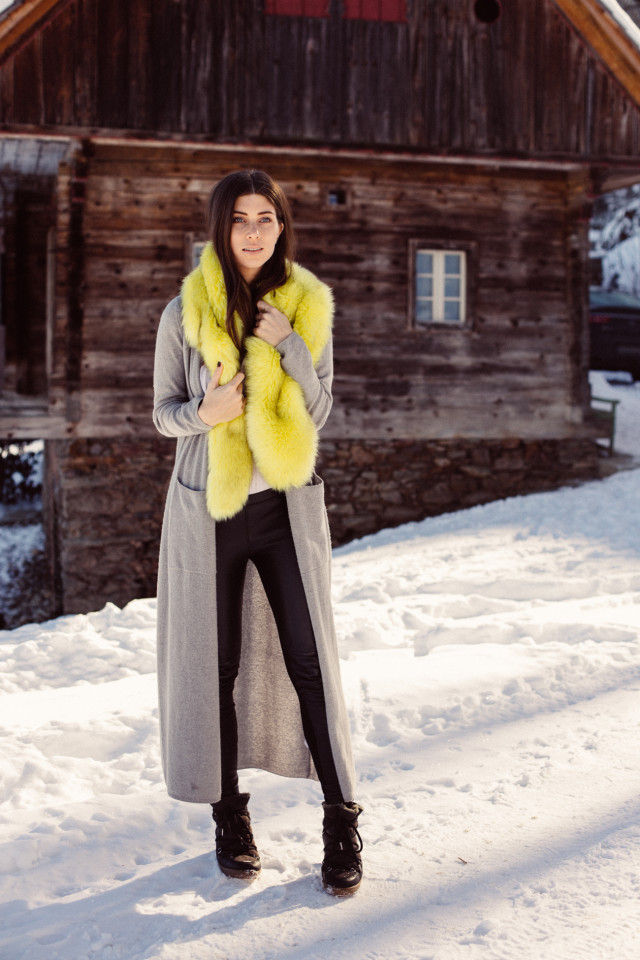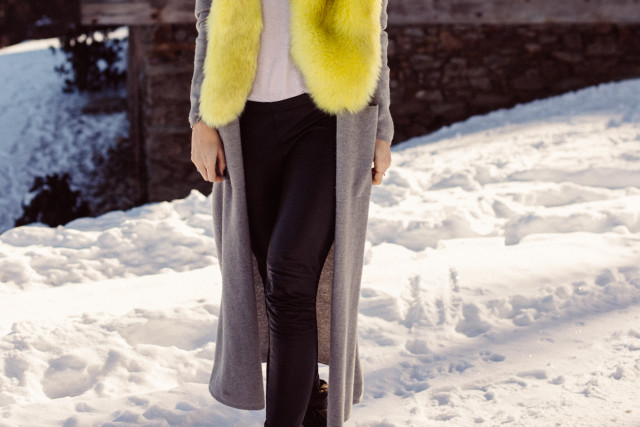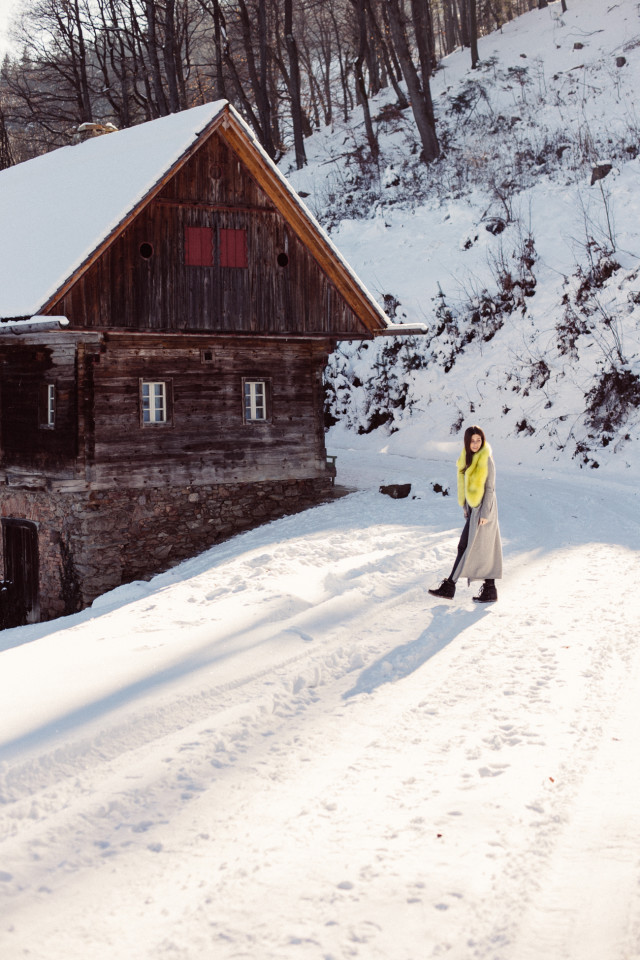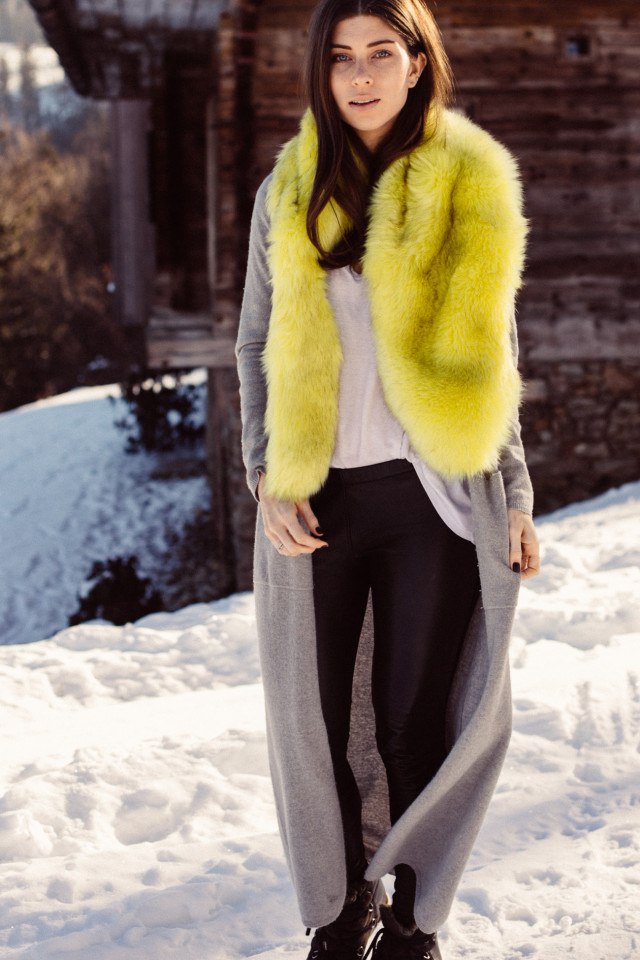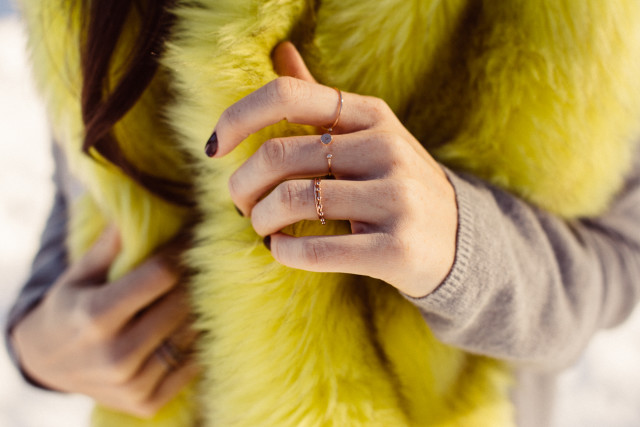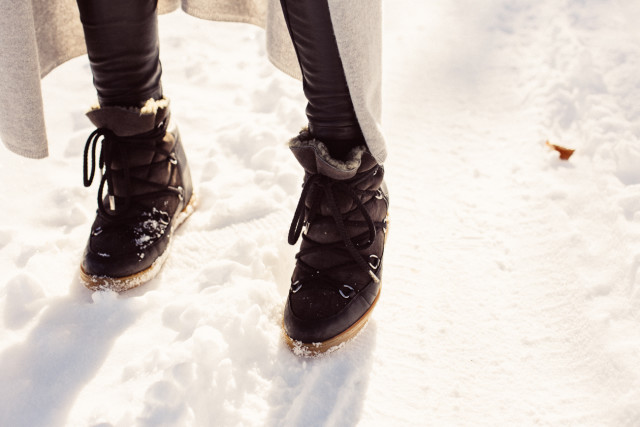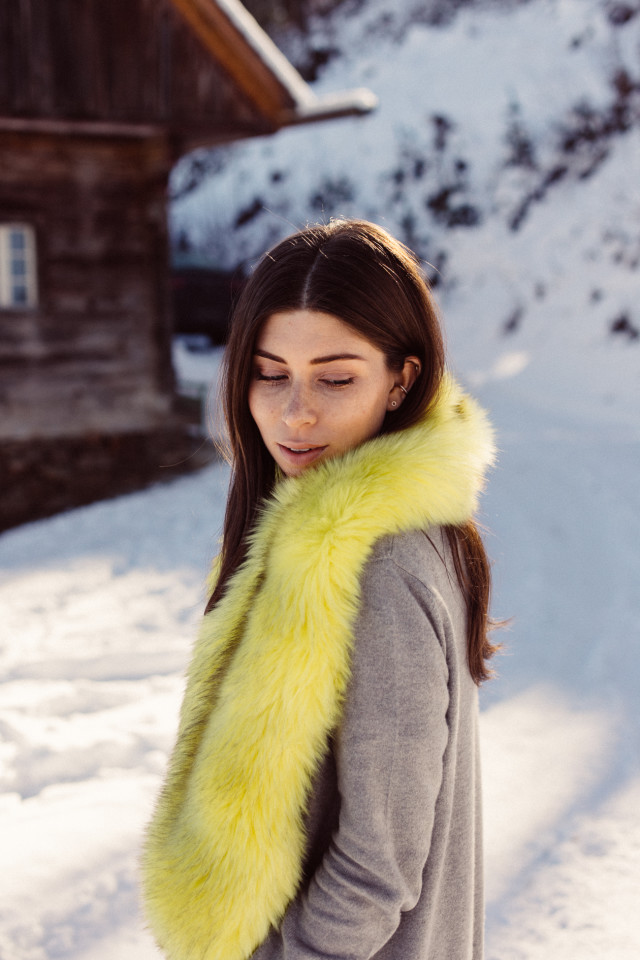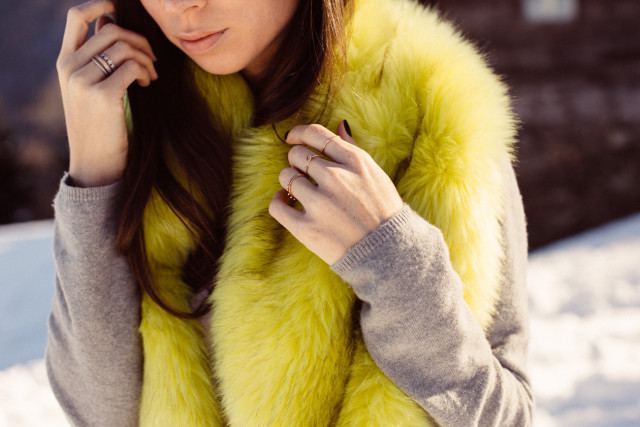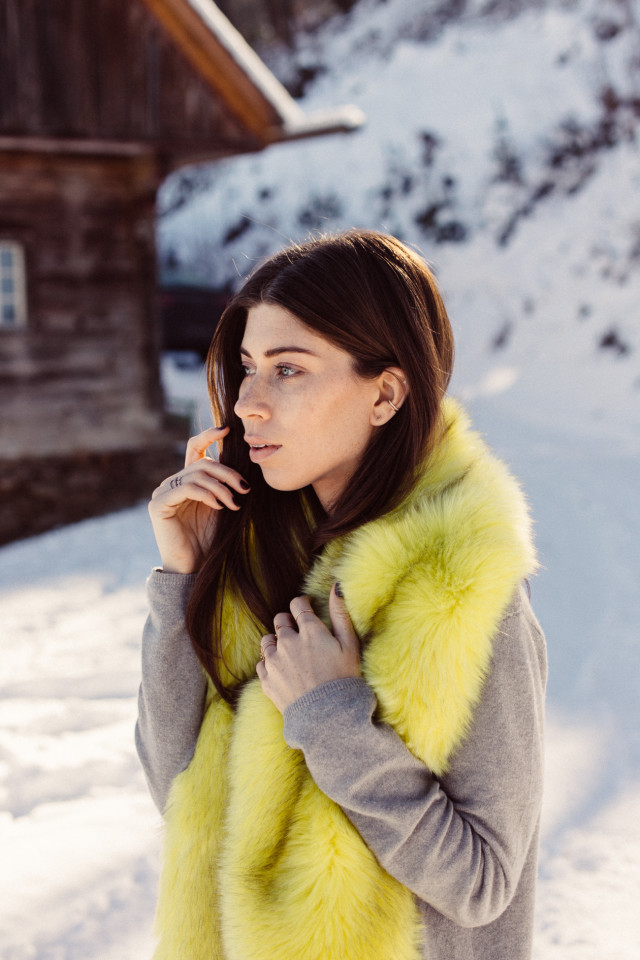 MARC CAIN: faux fur scarf // UZWEI: cashmere cardigan (budget alternative under 30€) // ANINE BING: deep v-neck shirt // HALLHUBER: leggings // ISABEL MARANT: boots // ANNA I.J.: jewellery