OUTFIT: the one-shoulder thing.
While I am still a big advocate of off-shoulder tops for Summer, I feel like one-shoulder has become the new off-shoulder this season. With a slightly less feminine look (less ruffles, more structure), the one-shoulder trend is dominating right now. I spotted a lot of girls at Fashion Week in Berlin who styled super cool oversize bloused with one shoulder slightly slouching off and instantly fell for the look. Luckily, the brands are adapting quickly and instead of having to transform your boyfriend's button-down shirt into a cool one-shoulder top, there are plenty of options out there that already come tailored to our one-shoulder needs.
I just recently got this one-shoulder striped blouse and have basically been living in it (even wore it two days in a row this week). The fabric is great, even for warmer days, the oversized fit is super cool and the shoulder instantly drapes a little to make way for some skin to be shown. I paired the top with some jeans and sandals for a slightly cooler day with some rain, but  also I love how Carola styled it with a skirt and heels. Either way this is a Summer must-have that will also transition great into Fall.
PS. it also comes in white. Yes!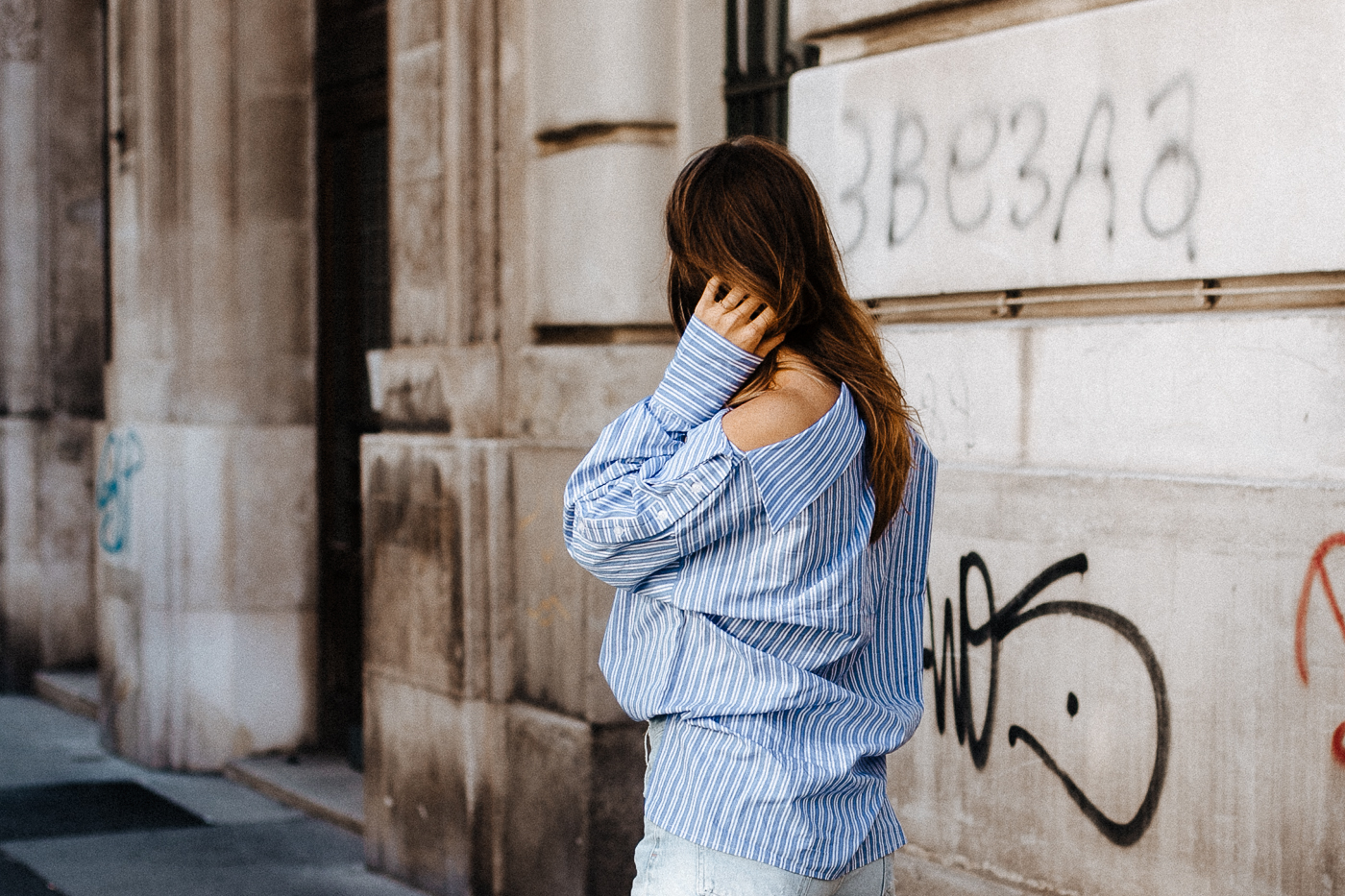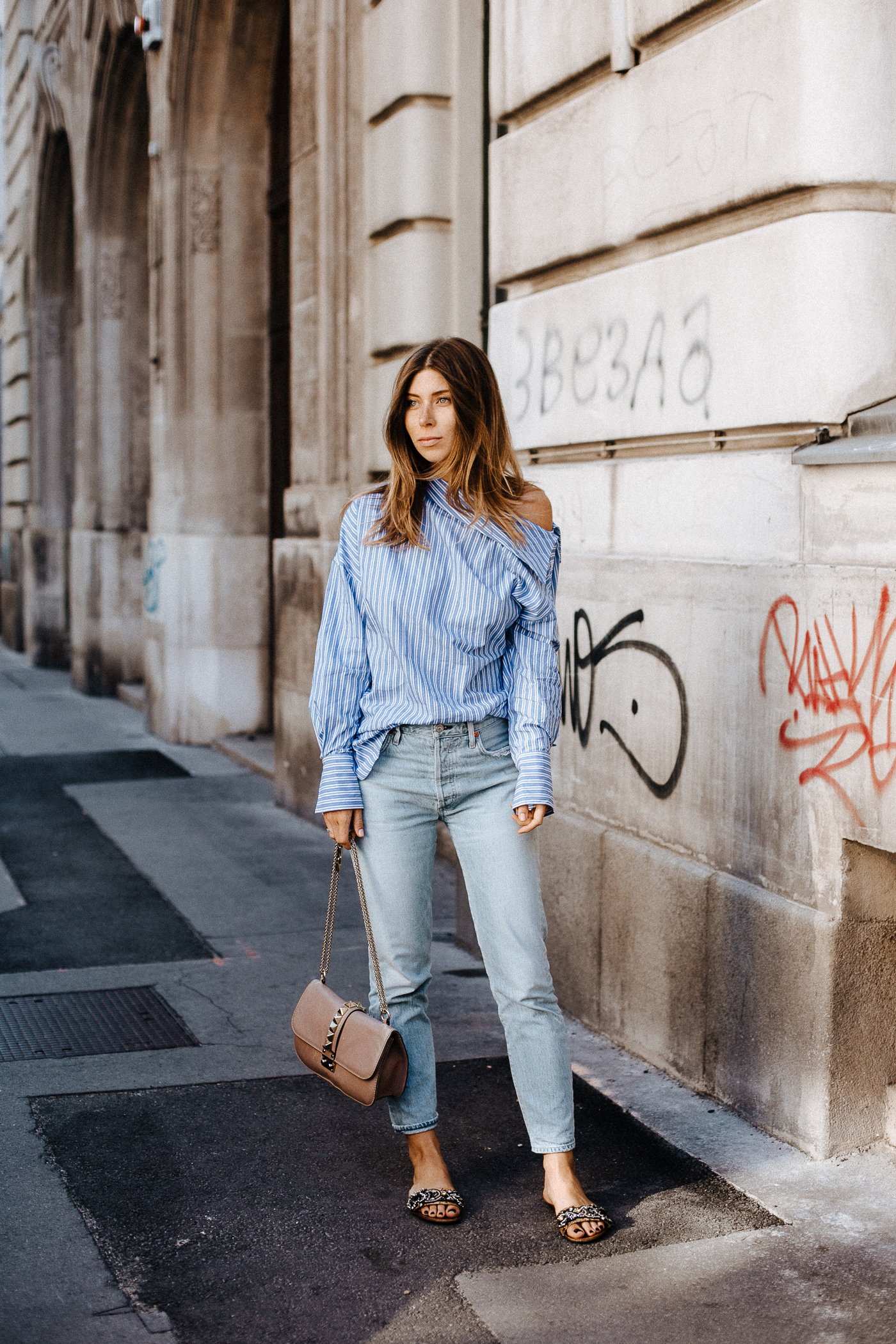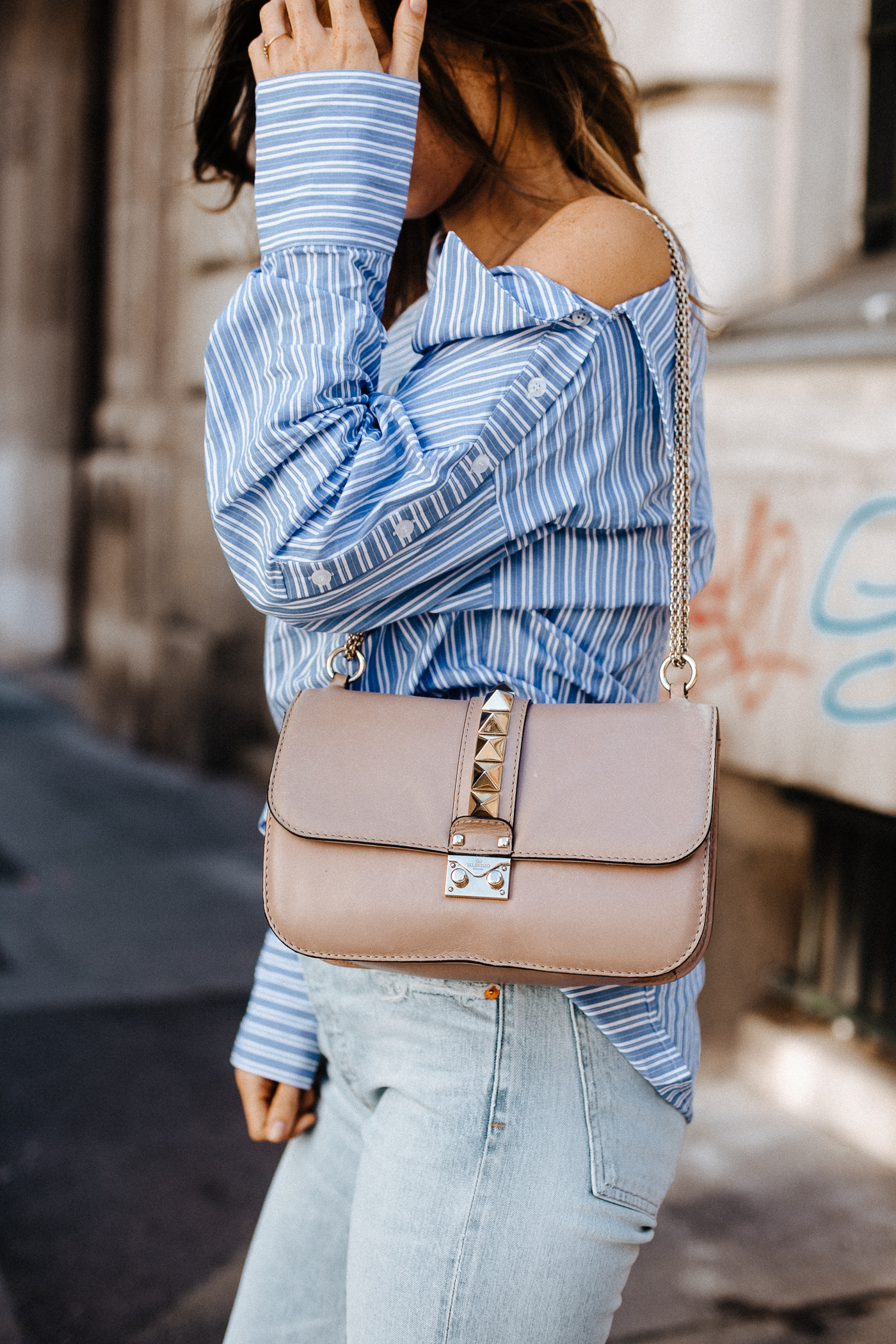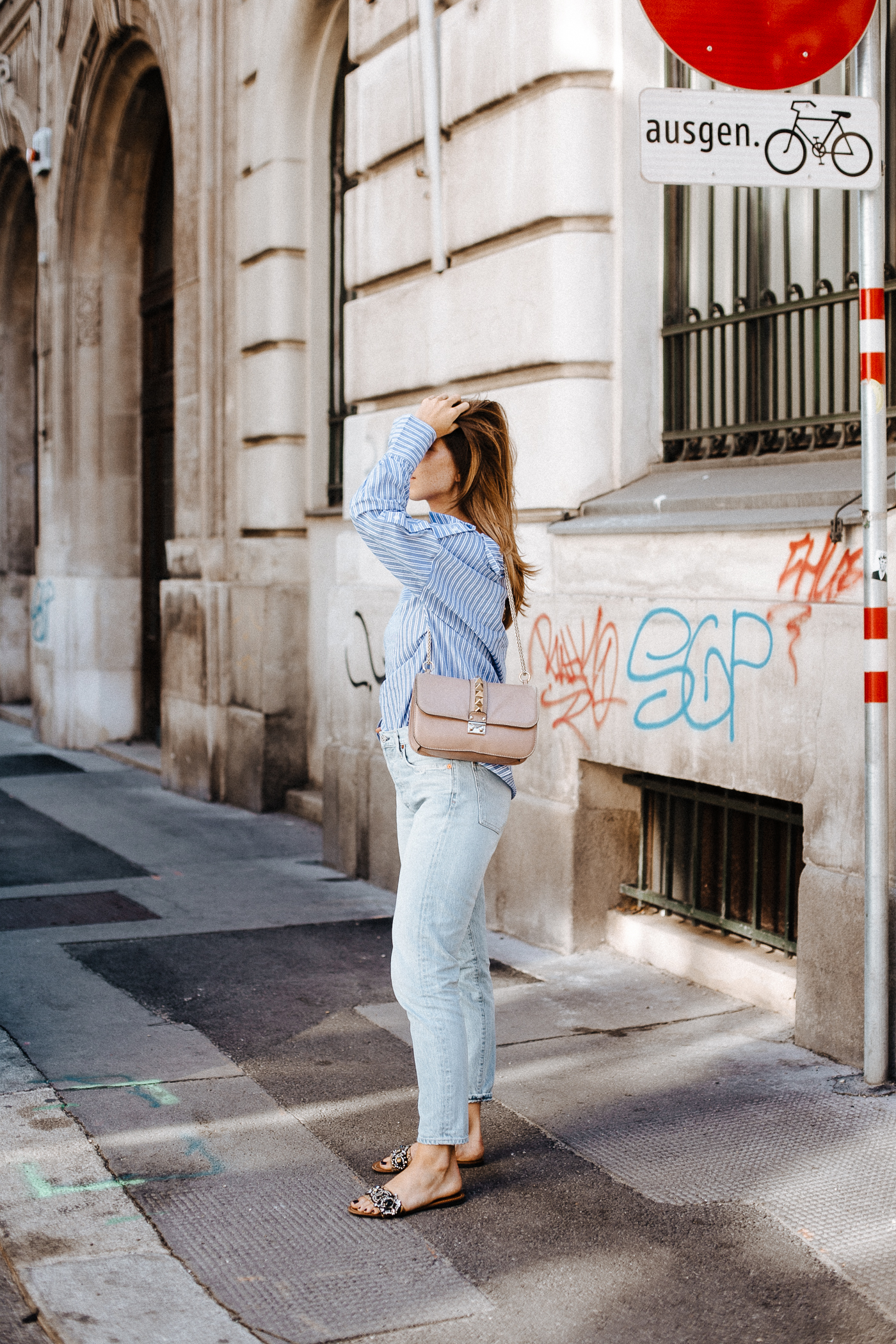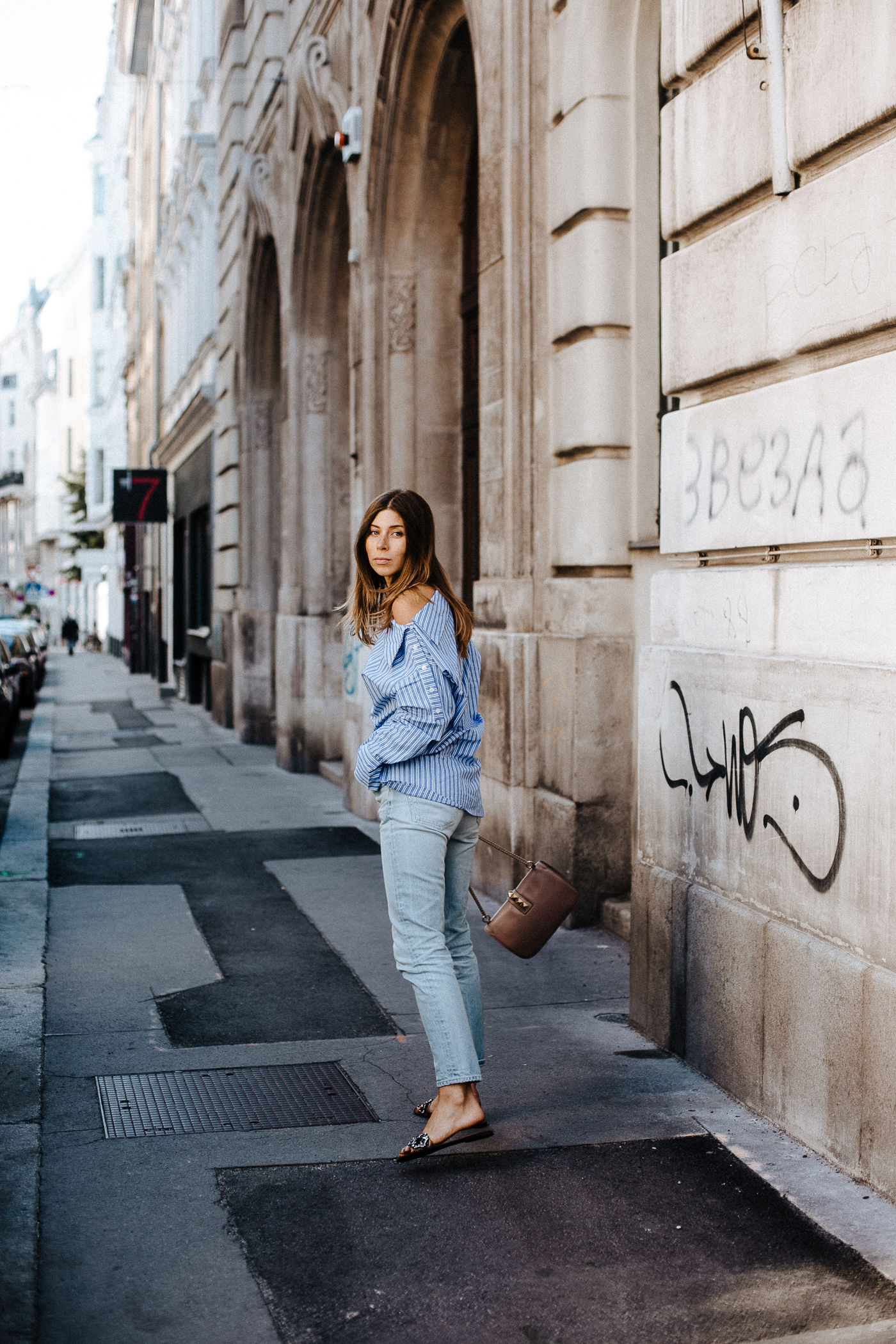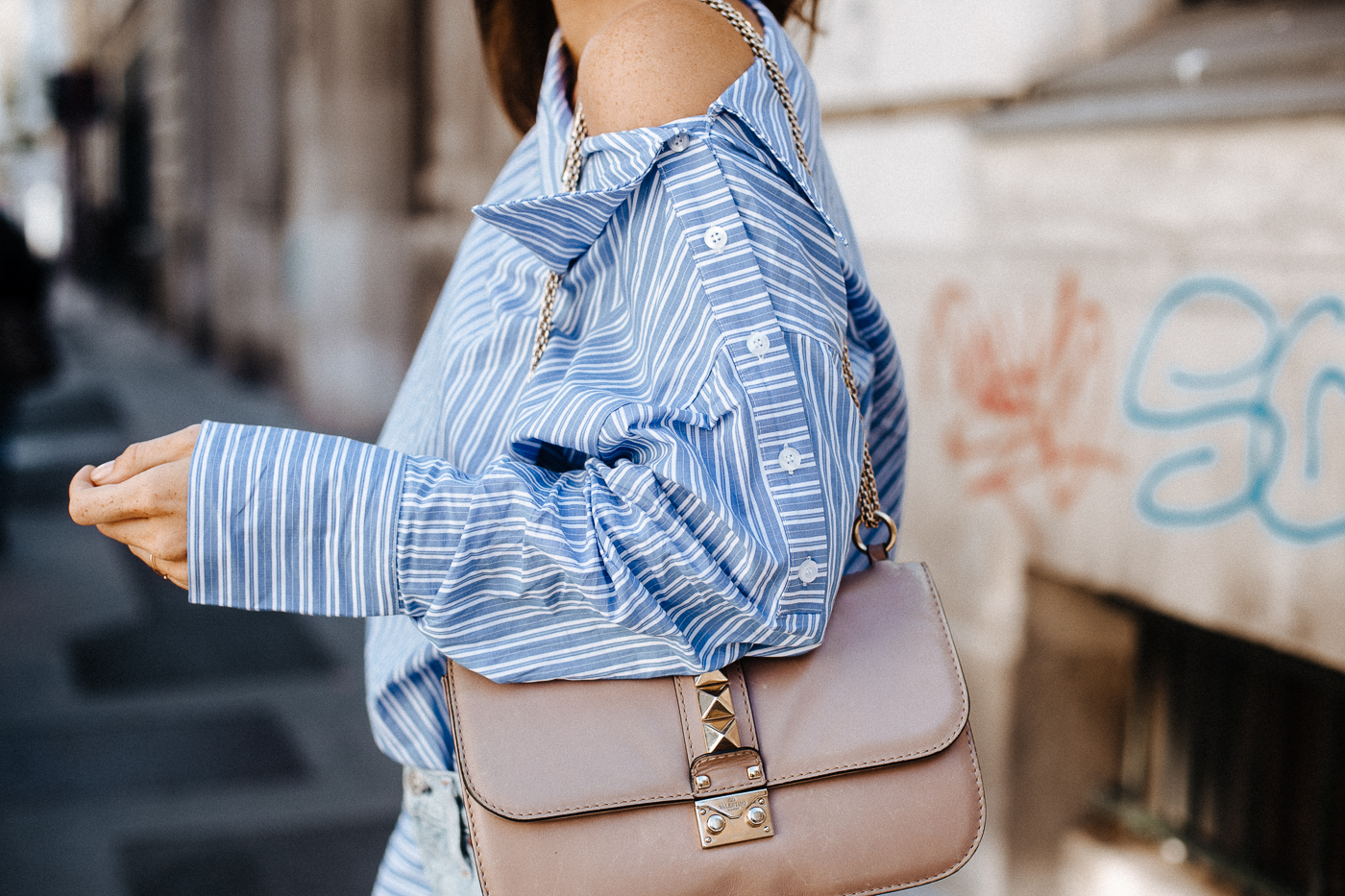 EDITED: one-shoulder stripe blouse (or in white) // CITIZENS OF HUMANITY: jeans // NO.21: sandals // VALENTINO: bag