OUTFIT: lost & found
The weather this year has everyone confused. One day it is snowing, the next we wake up to 18°C (just like last Saturday) and blue skies. Feels like Spring – in January …
The Friday before Christmas was one of those warm days, that decided to show up out of nowhere. Even though it didn't really help to get into the holiday spirit, I was still pretty excited because the warmer temperatures meant that I could officially wear my Chanel espadrilles for the first time. For Christmas, I decided to leave my laptop switched off for a few days, and then ended up getting sick for a week, so these lost & found photos are just now making an appearance on the blog. Have a great Monday!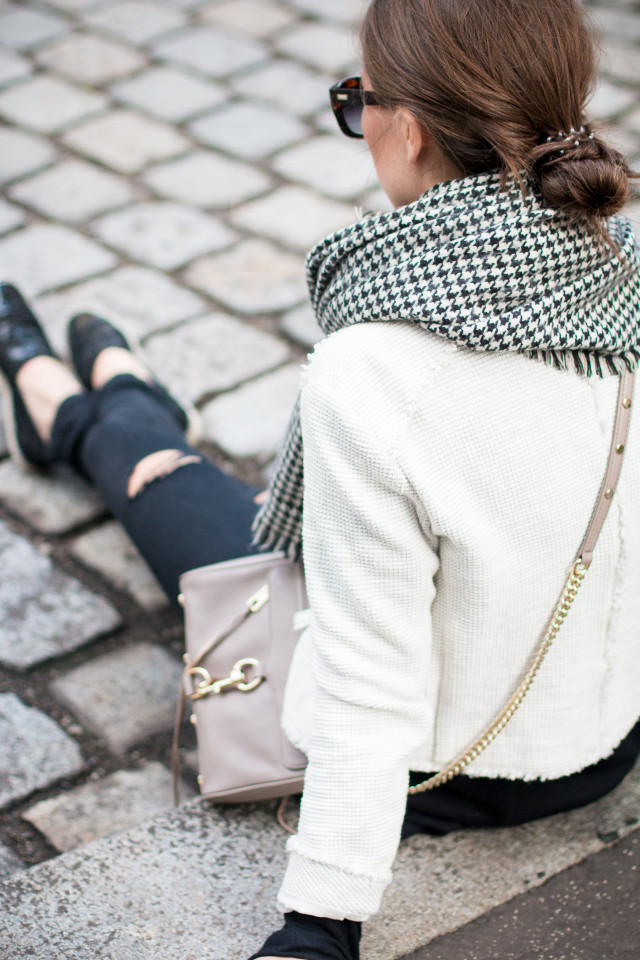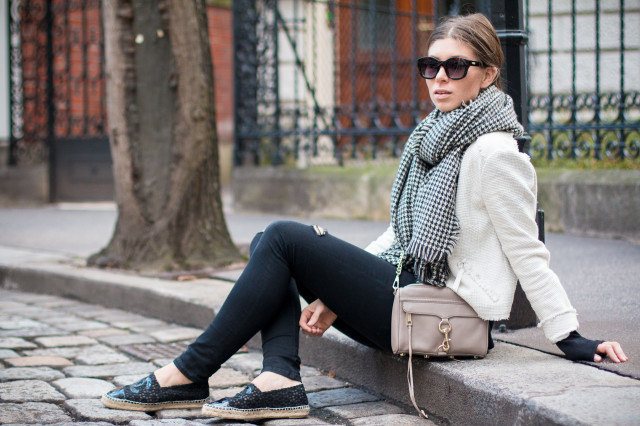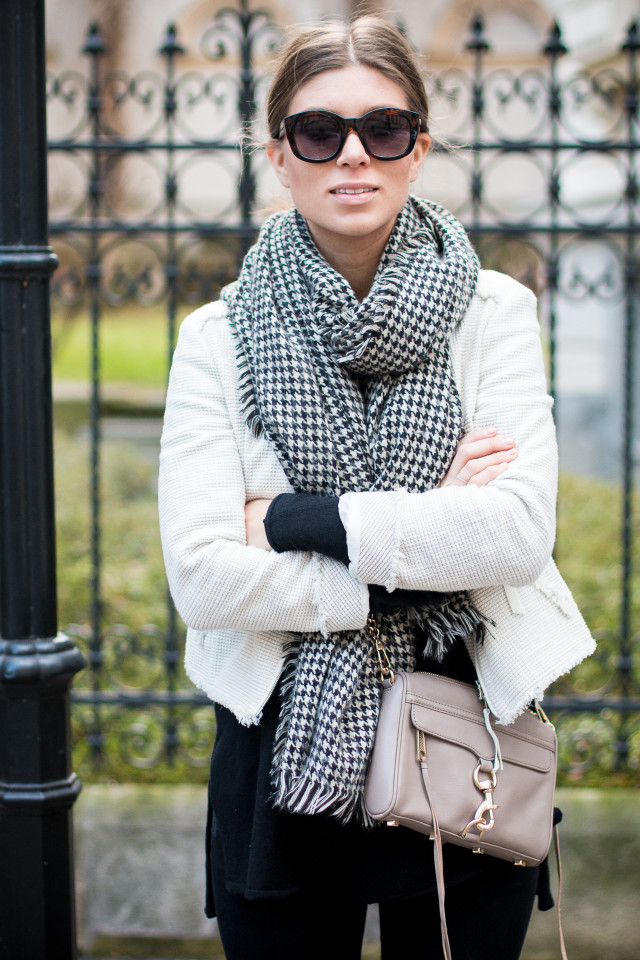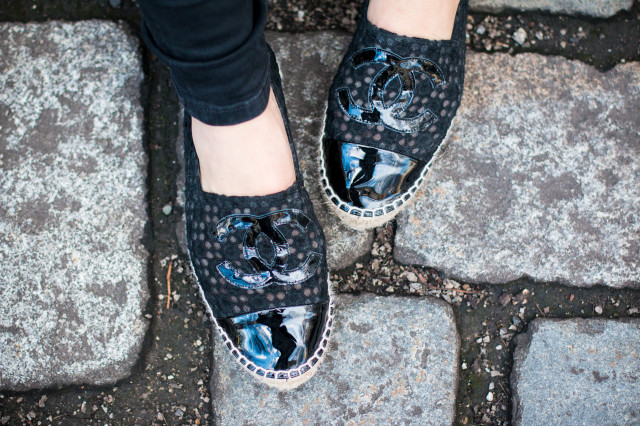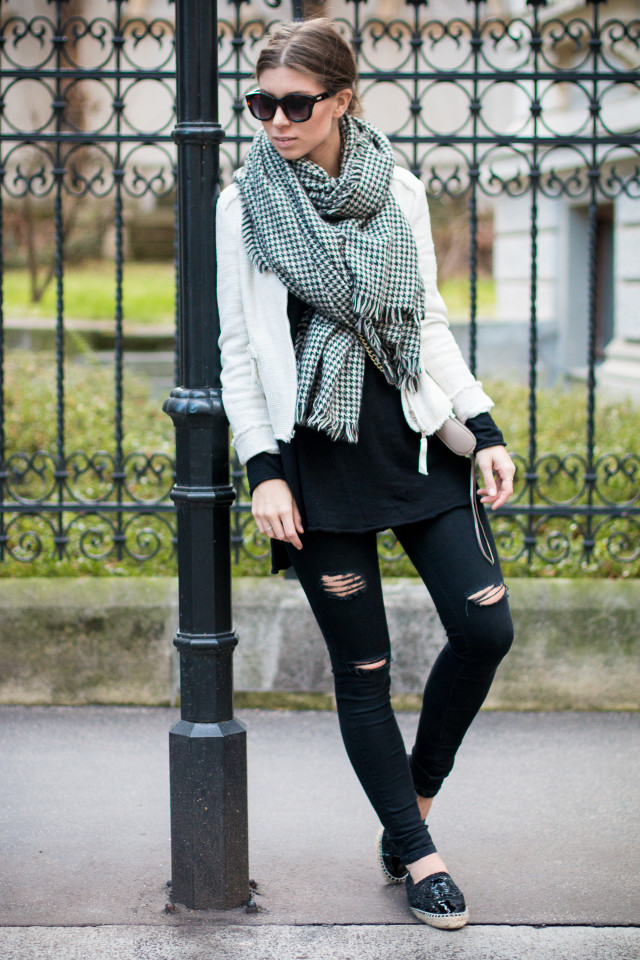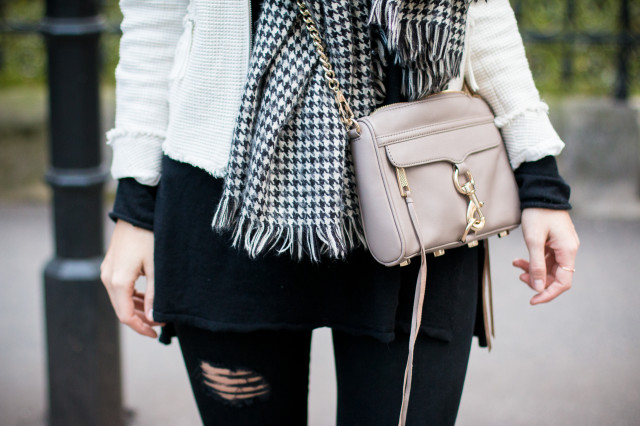 MARC CAIN: blazer
BABATON: "erin" sweater
ZARA: scarf & skinny jeans (very similar)
CHANEL: espadrilles
REBECCA MINKOFF: mini mac bag in taupe (also love black)
LE SPECS: runaways sunglasses (on sale!)

[thefeedproducts style='four']