OUTFIT: back to Berlin.
This week, it was "back to Berlin" for Fashion Week. This time around, I got lucky and Mike also had to be in Berlin all week for work, which meant having my favorite person to come "home" to at night. Even though our dinners usually took place some time around 10pm it was still amazing to have him there. (Read about my Fashion Week Love-Hate-Relationship here.)
I attended a few shows on Tuesday, Wednesday and Thursday, but Monday was all about fittings, meetings and events. Which, honestly, I totally loved. There is no need to dress up, you get to see familiar faces again and have time to chat with (old & new) friends. The whole atmosphere was totally laid-back and even though my agenda was full, it felt super easy going. That is why I also decided to go with a comfortable look.
I flew in from Vienna that same morning, so this was also my travel look (except for a larger bag) and perfect for all other to-dos throughout the day. Lots of basics such as black faux leather leggings, slippers, a white shirt and vest, dressed up with a sleek ponytail, unexpected bag and my Fendi bag strap made the outfit a great all-rounder for day 1 in Berlin.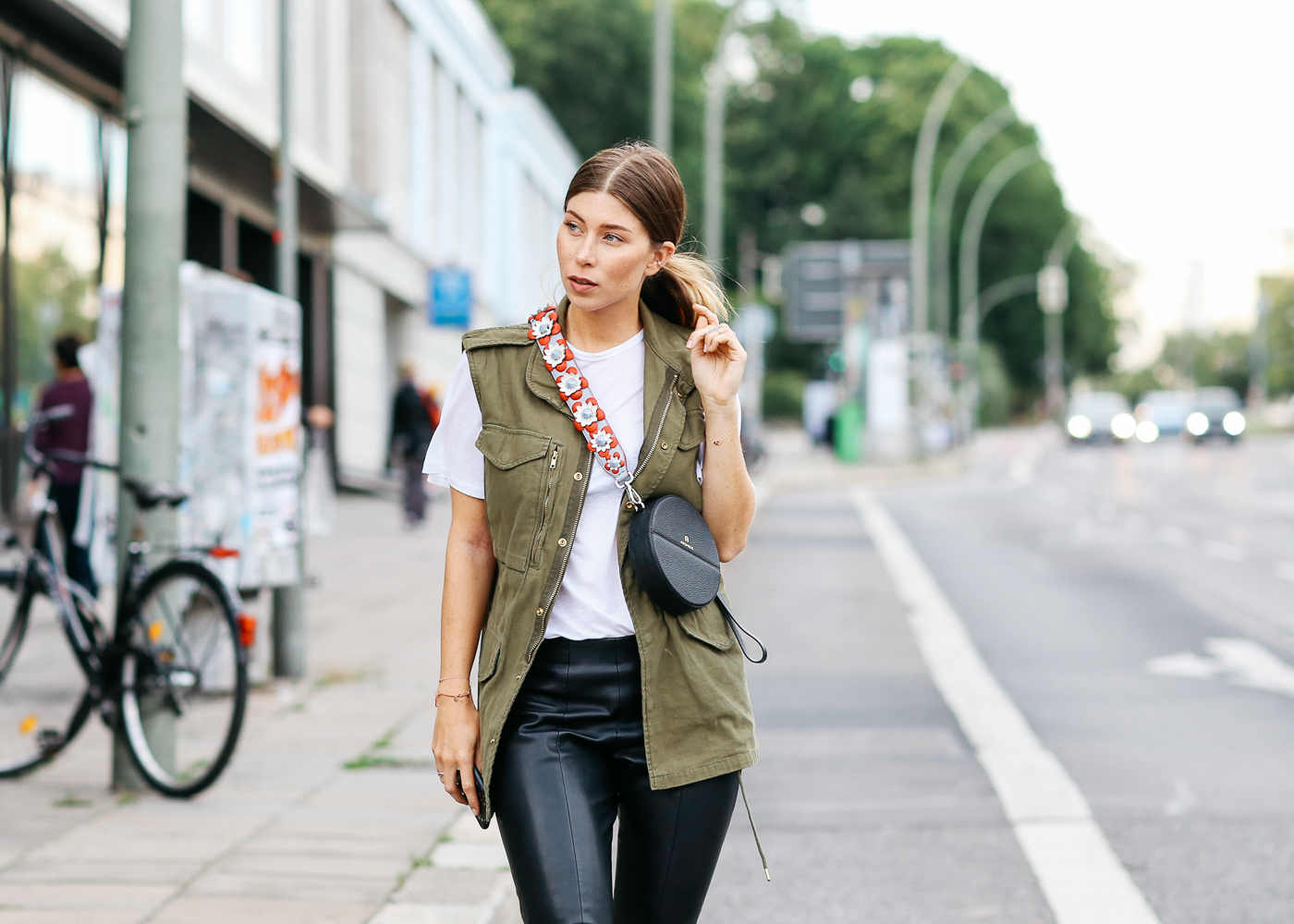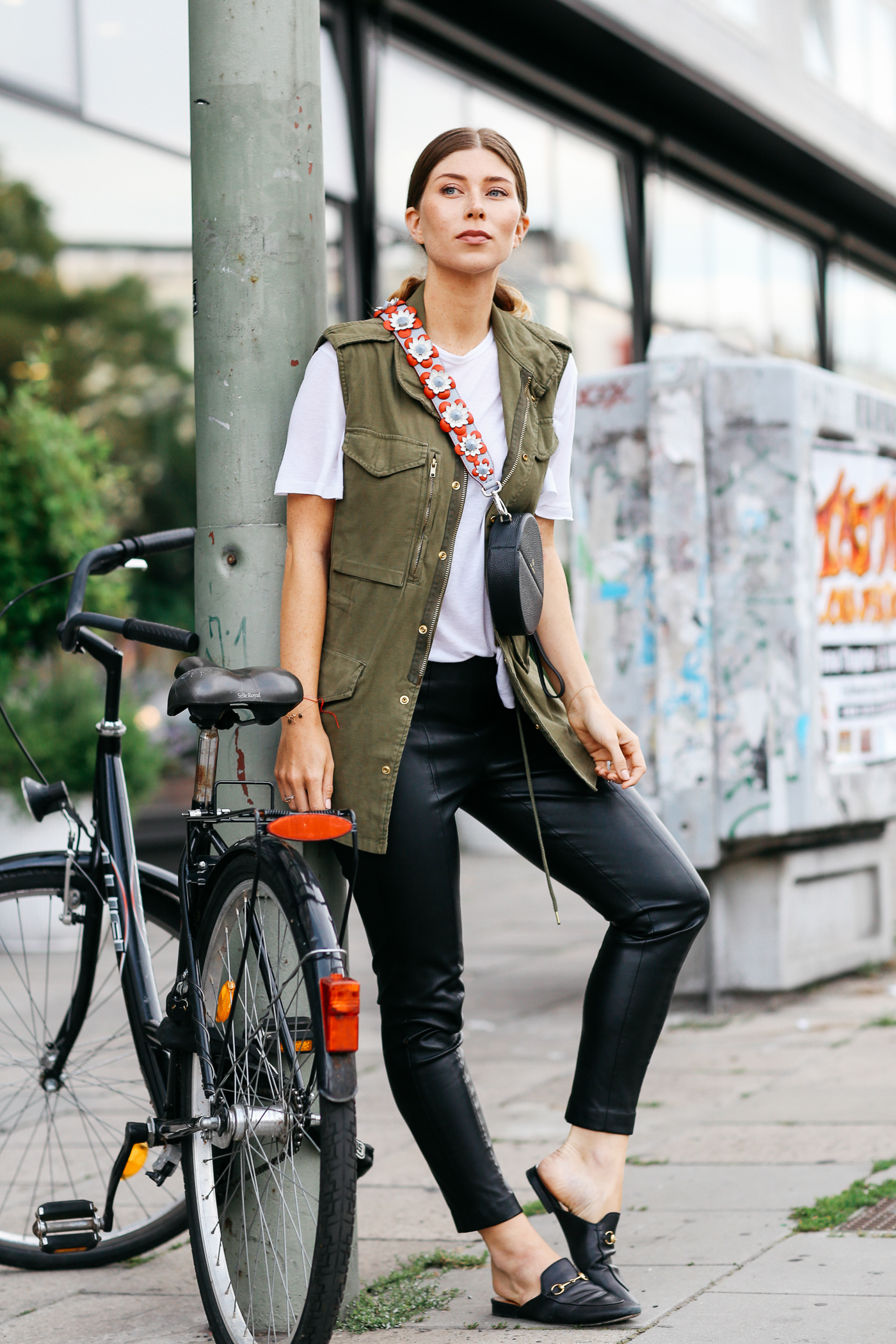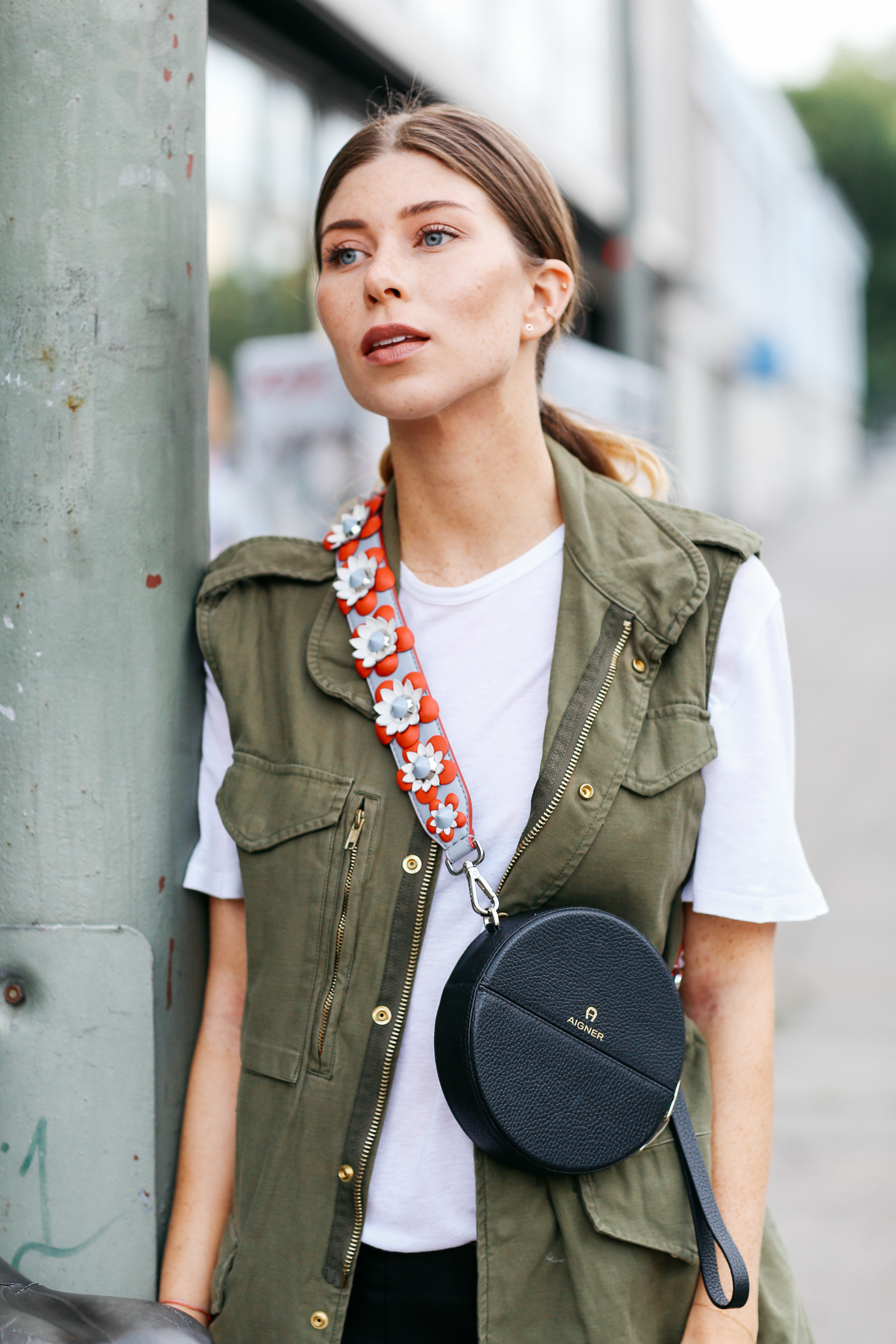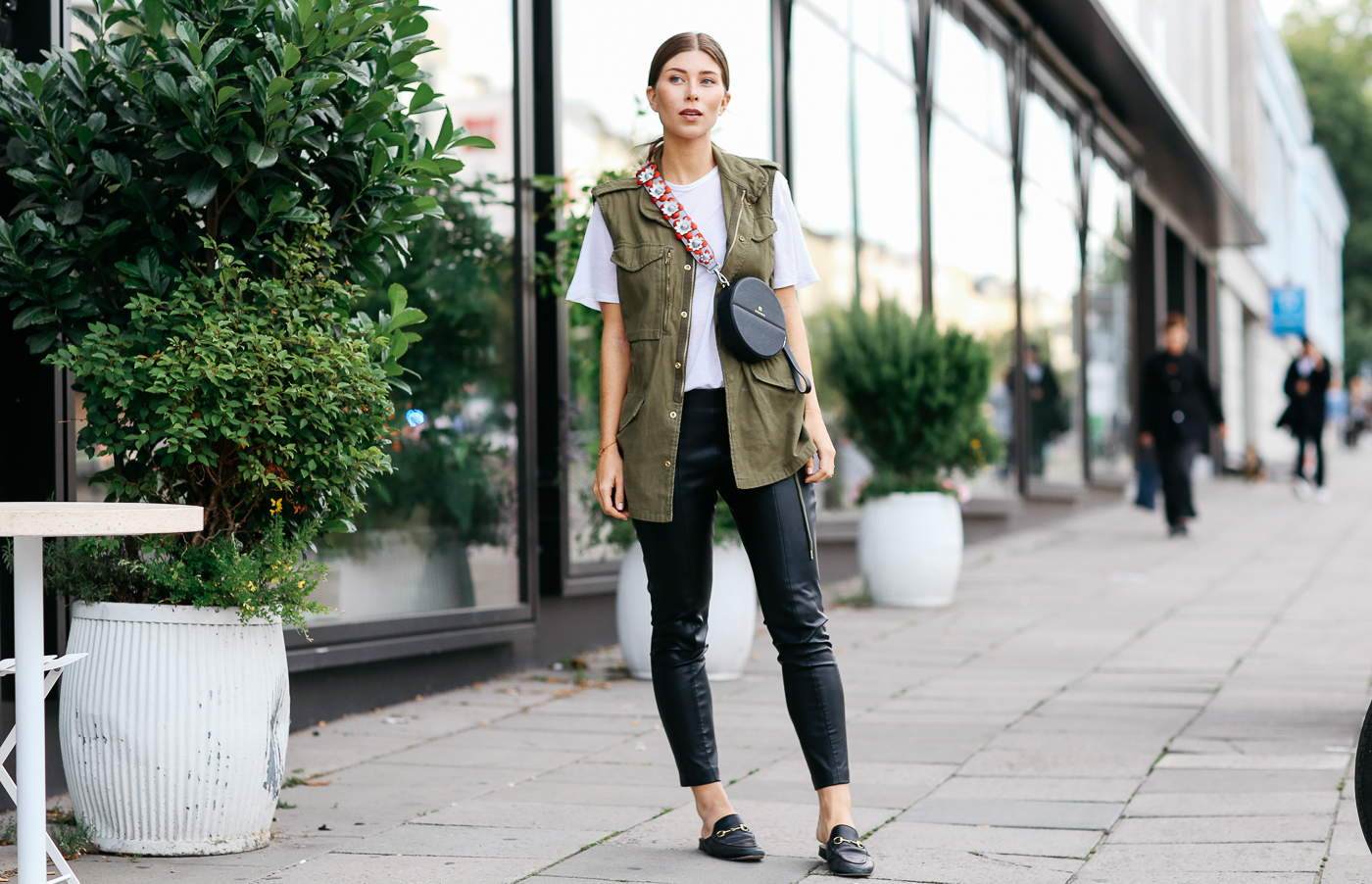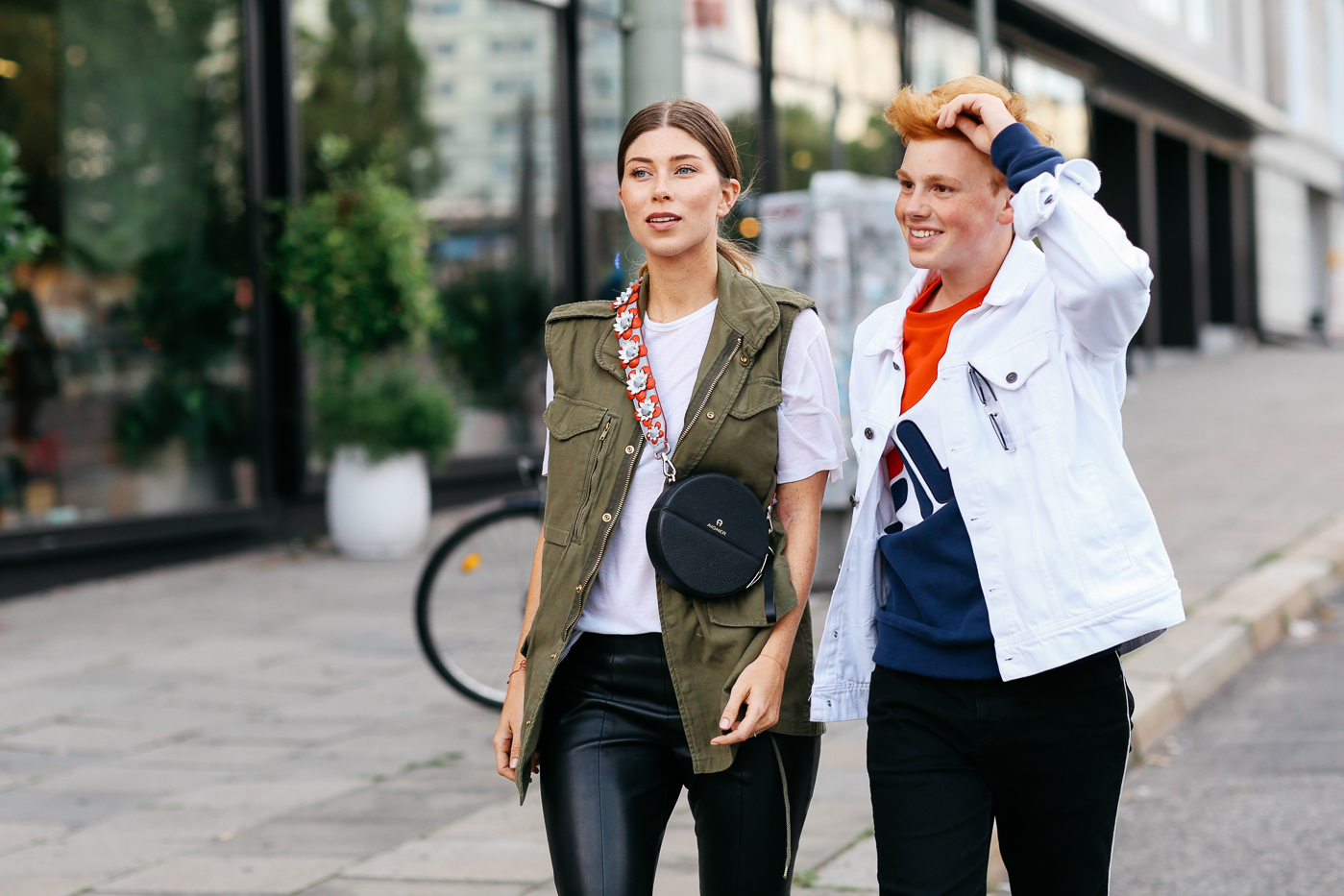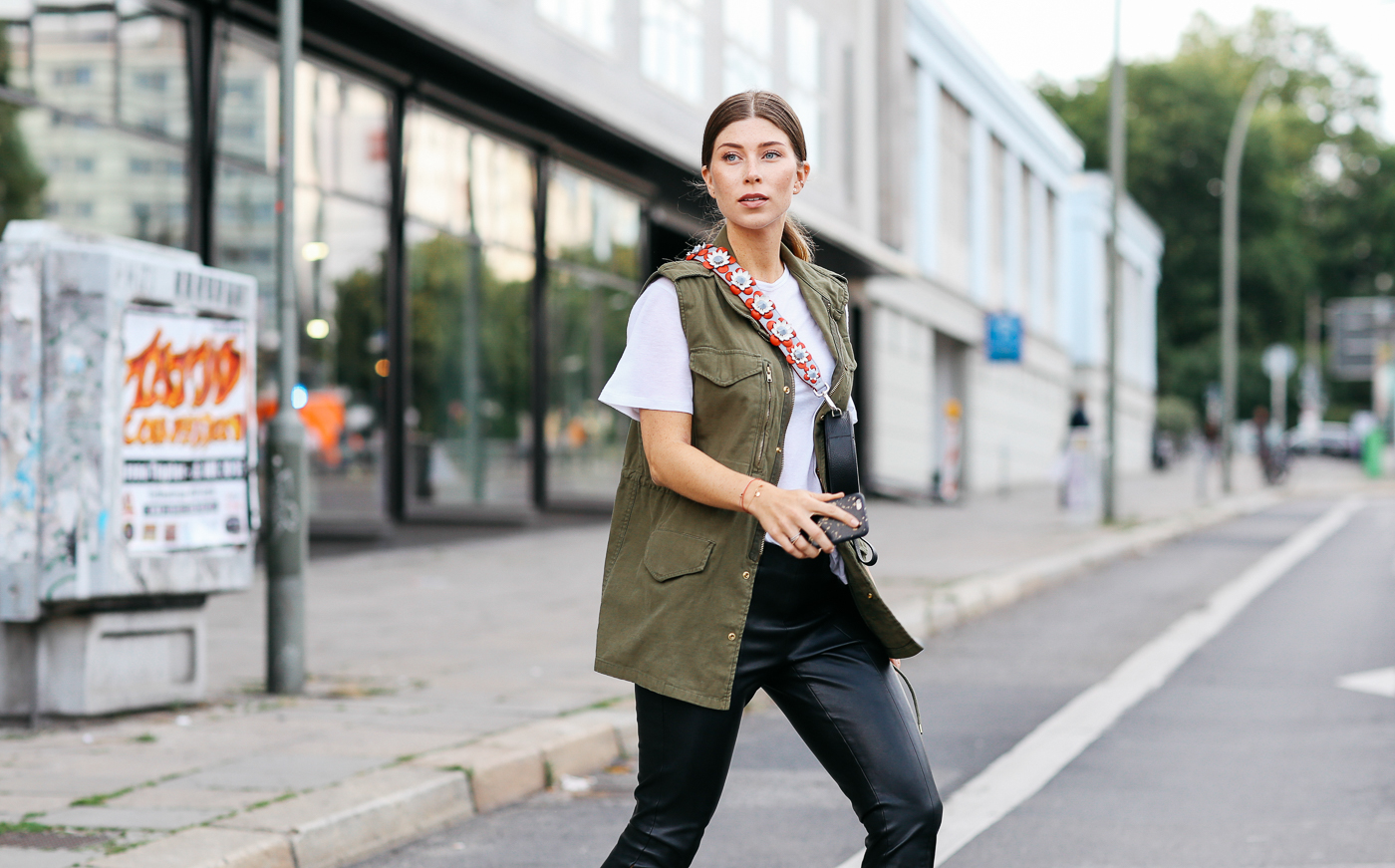 ZARA: vest // REFORMATION: t-shirt (similar) // S.OLIVER: faux leather leggings (similar) // GUCCI: shoes // AIGNER: Tonda bag // FENDI: bag strap

*photos by Jeremy Möller