OUTFIT: a flared skirt + stripes
Skirts are (usually) not my thing. I am 100% a pants-kinda-girl and would much rather wear airy palazzo pants than a skirt during Summer. However, as the saying goes: "Never say never!". Back in August I was just browsing through a few stores with my sister after a cup of frozen yogurt, when we spotted a black flared skirt. She tried it on, and I thought "why not?". These past weeks, it has slowly grown on me, and I may even give skirts more of a chance from now on … if only it wasn't so windy in Vienna!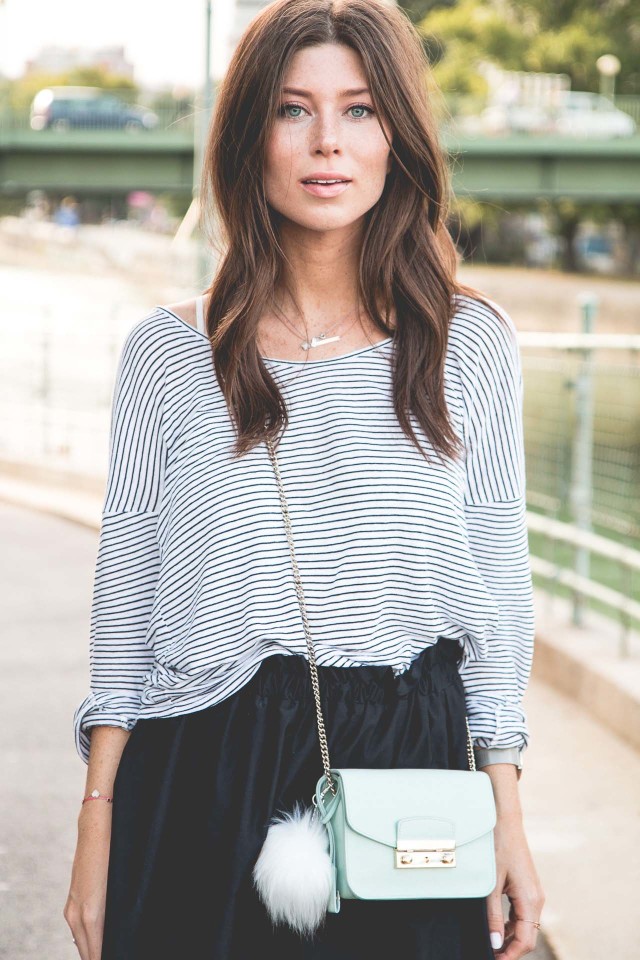 On another note: I am driving around Ibiza as we speak, so there's a bit more Summer in form of blogposts coming your way. Can't wait to share my favorite spots around the island a few last summery outfits with you guys!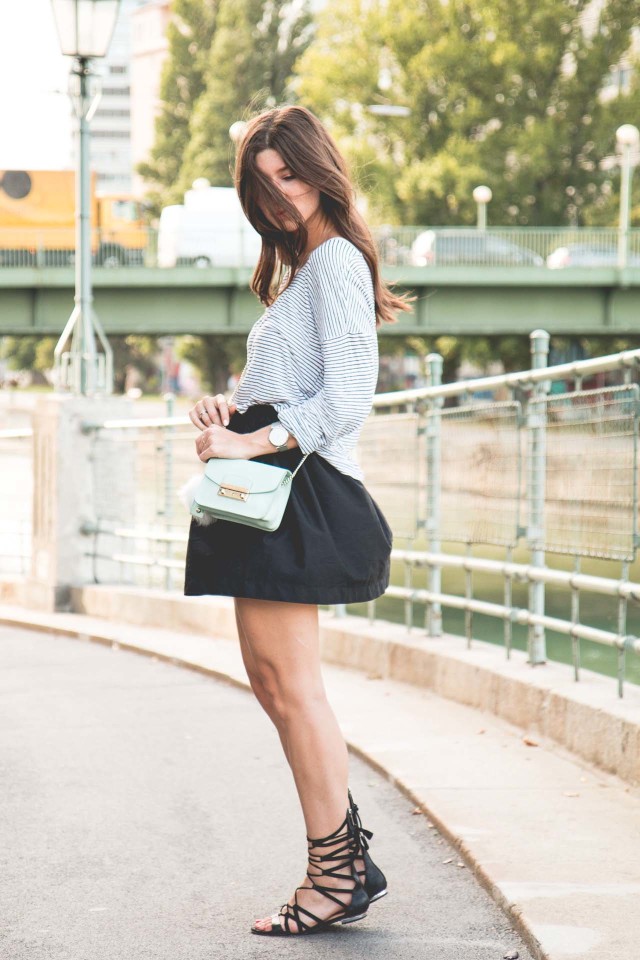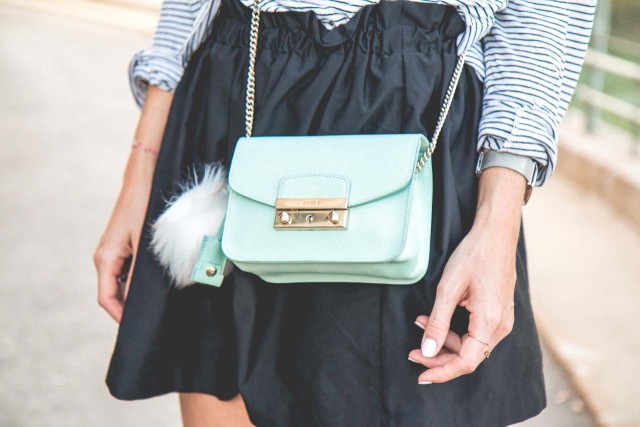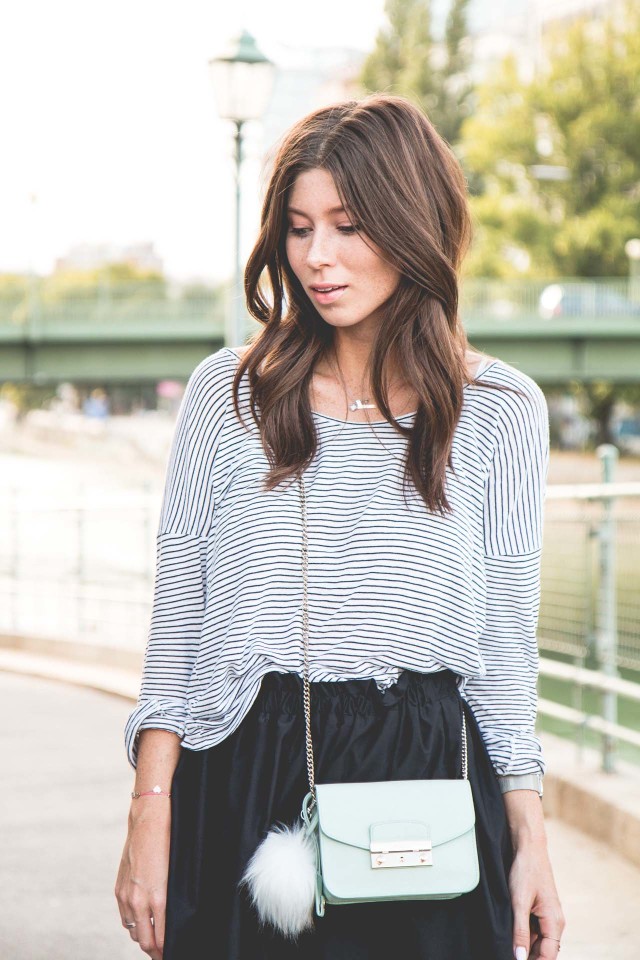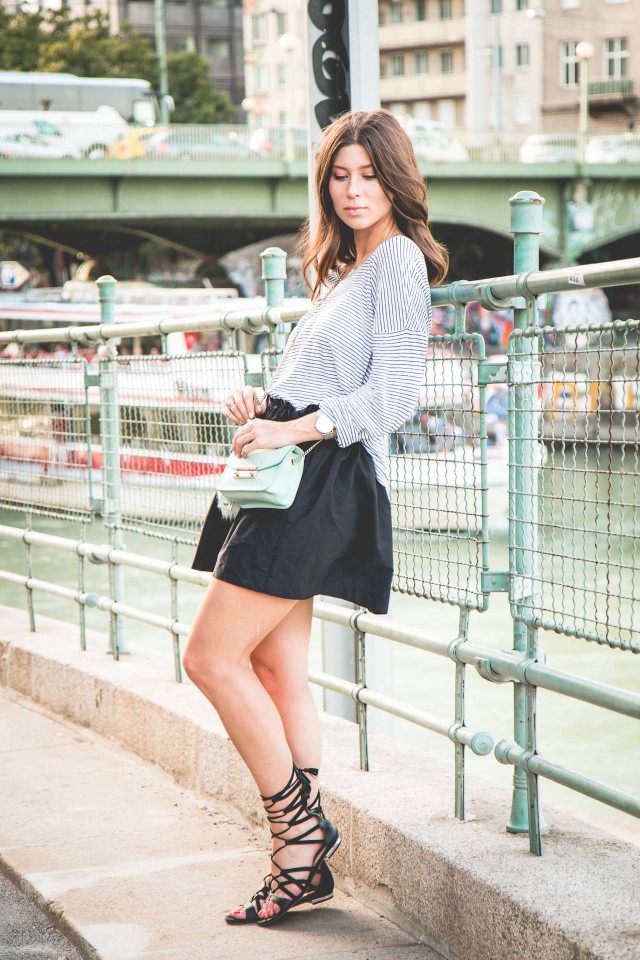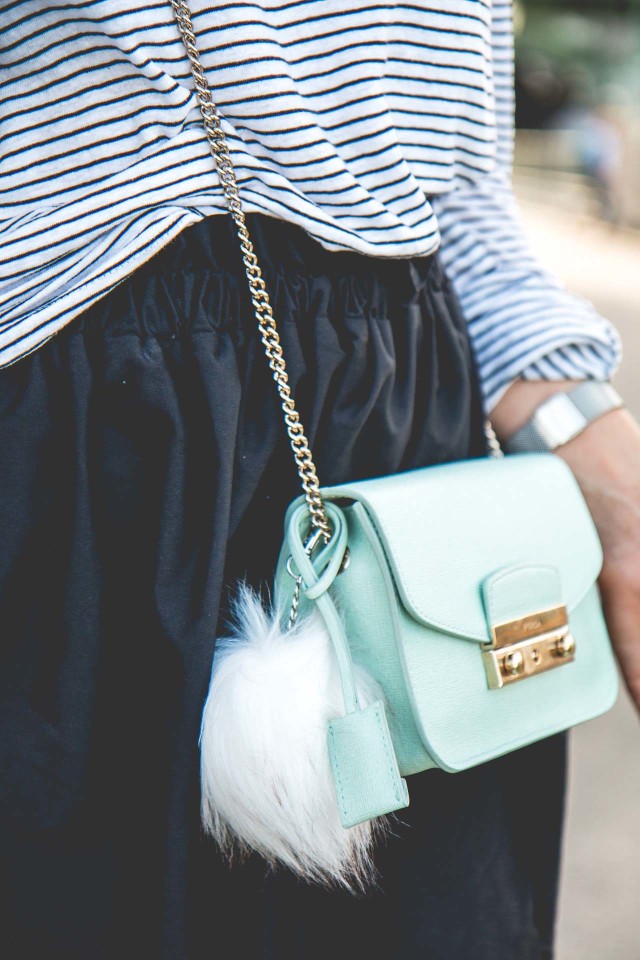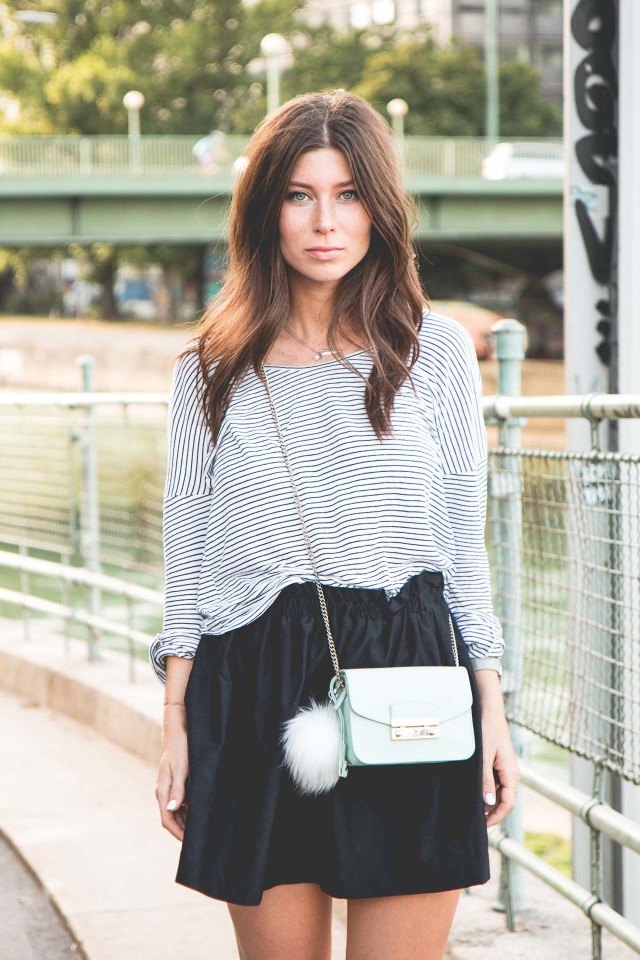 ZARA: skirt
VELVET: striped shirt
SCHUTZ: lace-up sandals
FURLA: bag
RIVER ISLAND: faux fur pompom