The time we were asked to leave …
This past weekend, I visited London with the family and I was super excited to try Nopi, an Ottolenghi restaurant, because I had gotten the recommendation from a true foodie. After not getting a table at Sketch or Momo's (where we wanted to go for afternoon tea), we decided to head to Nopi for cocktails in Soho instead. You guys know how much I love sharing amazing restaurants, hotels and other places with you, but unfortunately today's reason for this post is a negative experience … Don't get me wrong, the cocktails were absolutely delicious and the food looked amazing, plus I liked the interior a lot. However, the way we were treated is absolutely not o.k. in my opinion. Here's what happened:
We entered Nopi at 5pm and Mike asked if they had room for 6 (since we were turned down at Sketch and Momo's beforehand). The hostess replied a nice yes and asked to take our coats until the table was ready. All good so far. About 5 minutes later we sat down and were brought the menu, the waiter soon came over, filled everyone's water glasses and took our orders for cocktails (all around 12 GPB, btw). In the meantime the lady that took us to our table (who seemed to be part of the management) asked if we wanted to get started with food. My mom replied that we were just having a quick cocktail and wouldn't be eating. This is where it all turned from good to bad. "What do you mean you're not eating? But you asked for a table?". Mike then kindly told her that we just asked if they had room for six and were just going to have a quick cocktail. Answer: "Oh, I am not sure we can do that. Let me get the manager." Then the manager came and told us that for a party as large as ours, it was not ok to sit down for just drinks. We informed them that it must have been a misunderstanding and we'd be out in about 30 minutes. Next, the hostess that gave us the table was also brought over to our table by the manager to explain how we even got the table in the first place. She mentioned that we had tricked her and had clearly asked for a table for 6. Mike then tried to explain, that yes, we had asked if they had room for 6, but no one ever talked about dinner (at 5pm …). Her reply was seriously so unprofessional in my eyes: "Sir, I don't know where you are from, but here in London, we don't give out tables just for drinks, especially not for 6 people!"
Now, I do understand that people go to the pub to have drinks, and maybe they have dinner at 5pm in London. But it is not like we were going to be there forever, plus we were all having cocktails, which weren't exactly cheap. It might just be me, but with 3 people standing around us, telling us how things work in London, and making us feel super unwelcome, it totally ruined the entire experience and delicious cocktails. Such a bummer!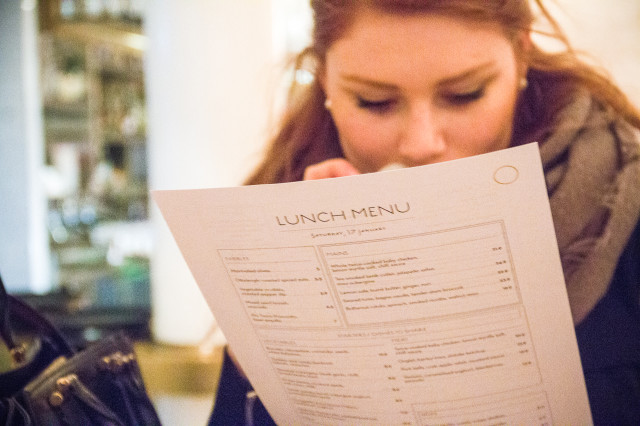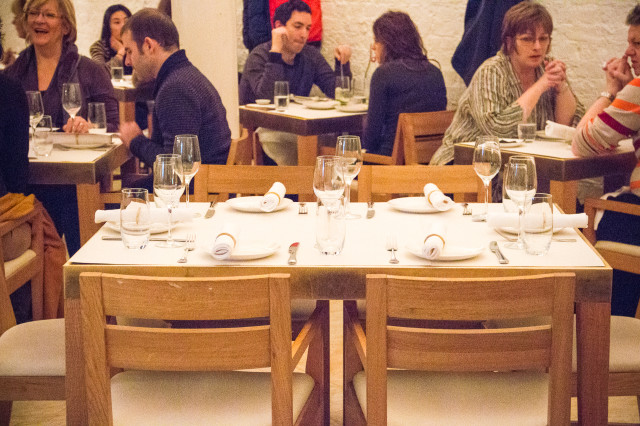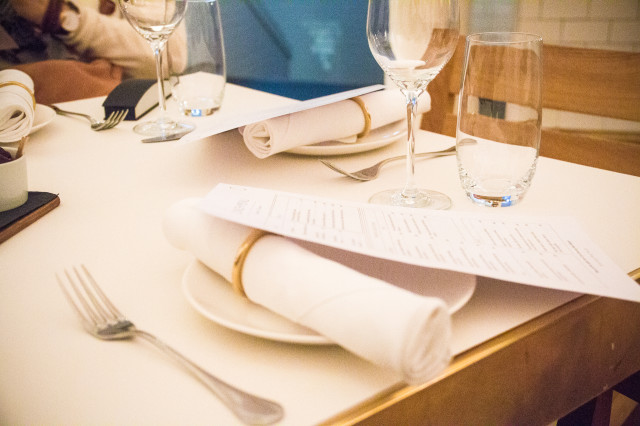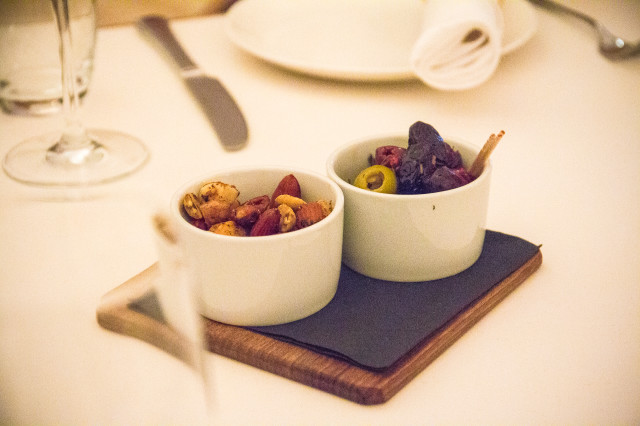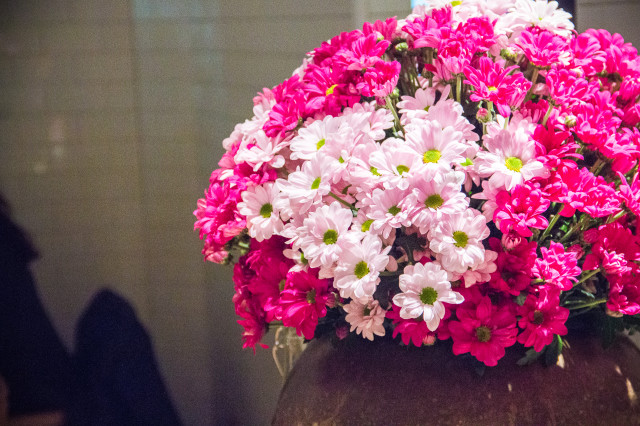 The only one that really impressed me was our waiter, who we later found out had only started 3 days earlier. He kept filling our glasses with water while the rest of the staff wanted to get rid of us. He didn't stop serving us even when the manager came over, he high-fived my sister after he had successfully brought over all the drinks (he was proud that he got it all right on his 3rd day) and he was super friendly the entire time.
Either we really did something that is totally unacceptable in London, or the management needs a little lesson in how to treat their customers. Either way, just goes to show that good food or drinks alone don't make a restaurant experience good – it's the people that make or break the deal! Sorry, Nopi, we won't be back – not even for dinner, which would allow us to actually sit down.