OUTFIT: blush pink culottes + bomber jacket
When visiting Muslim countries, I feel that it is important to respect the local culture and religion. For us, the tourists, this usually means dressing the part and covering up. Personally, I find it absolutely cringe-worthy when I see other women dressed in hot pants and strappy shirts walk through the souks in Marrakech. I always try to pack accordingly and find a look that feels summery without showing too much skin. One of those looks was a pair of blush pink culottes, an airy blouse and a white bomber jacket, which I wore to visit the Madrasa Ben Youssef Marrakech, an old Islamic college.
Nobody expects you to wear a floor-length and long-sleeved dress, but something that covers the shoulders and knees shouldn't be too hard to find. Of course, it wasn't 40°C yet in Marrakech, but for 26°C and a sunny day, I loved this look! What do you guys think?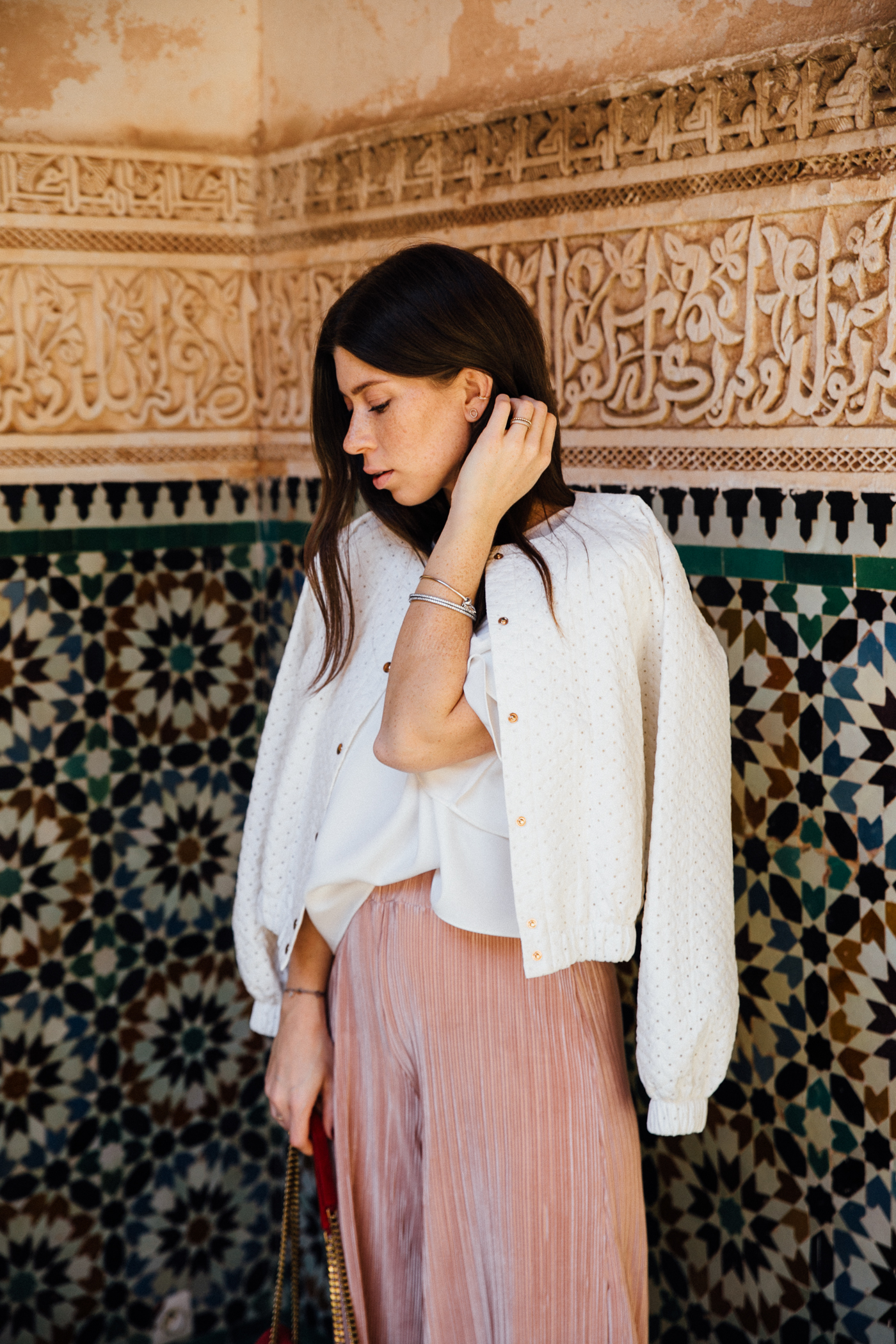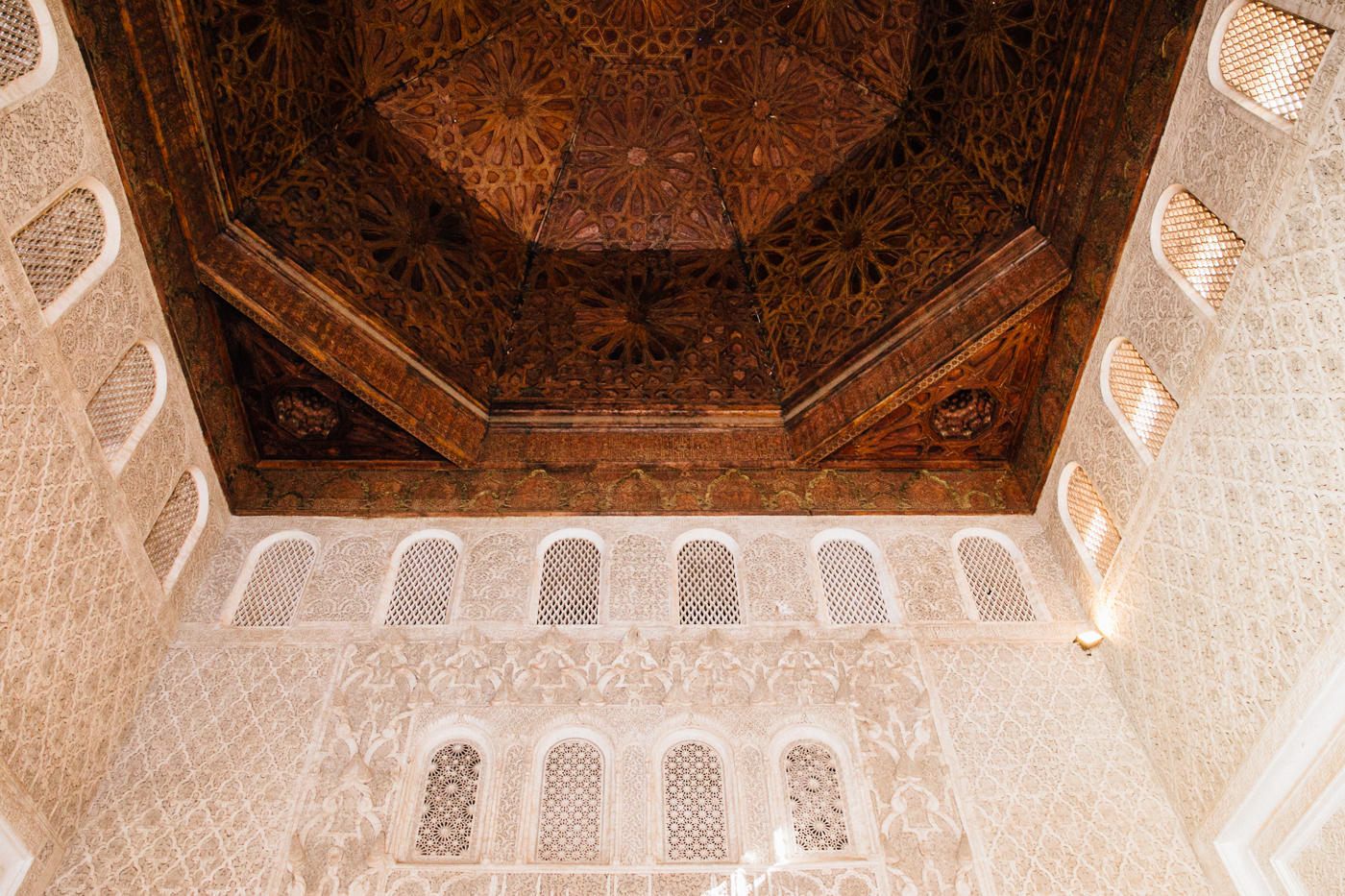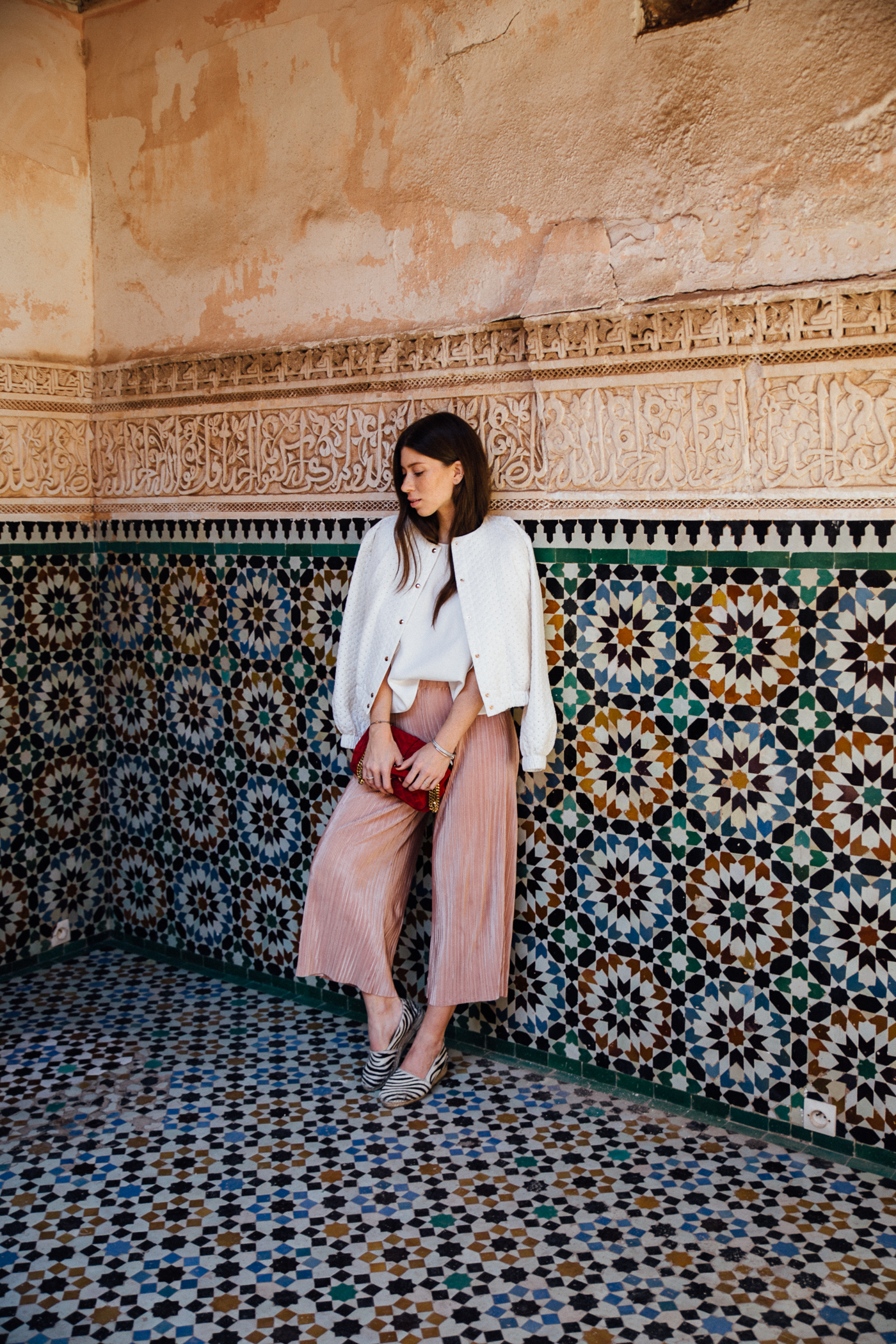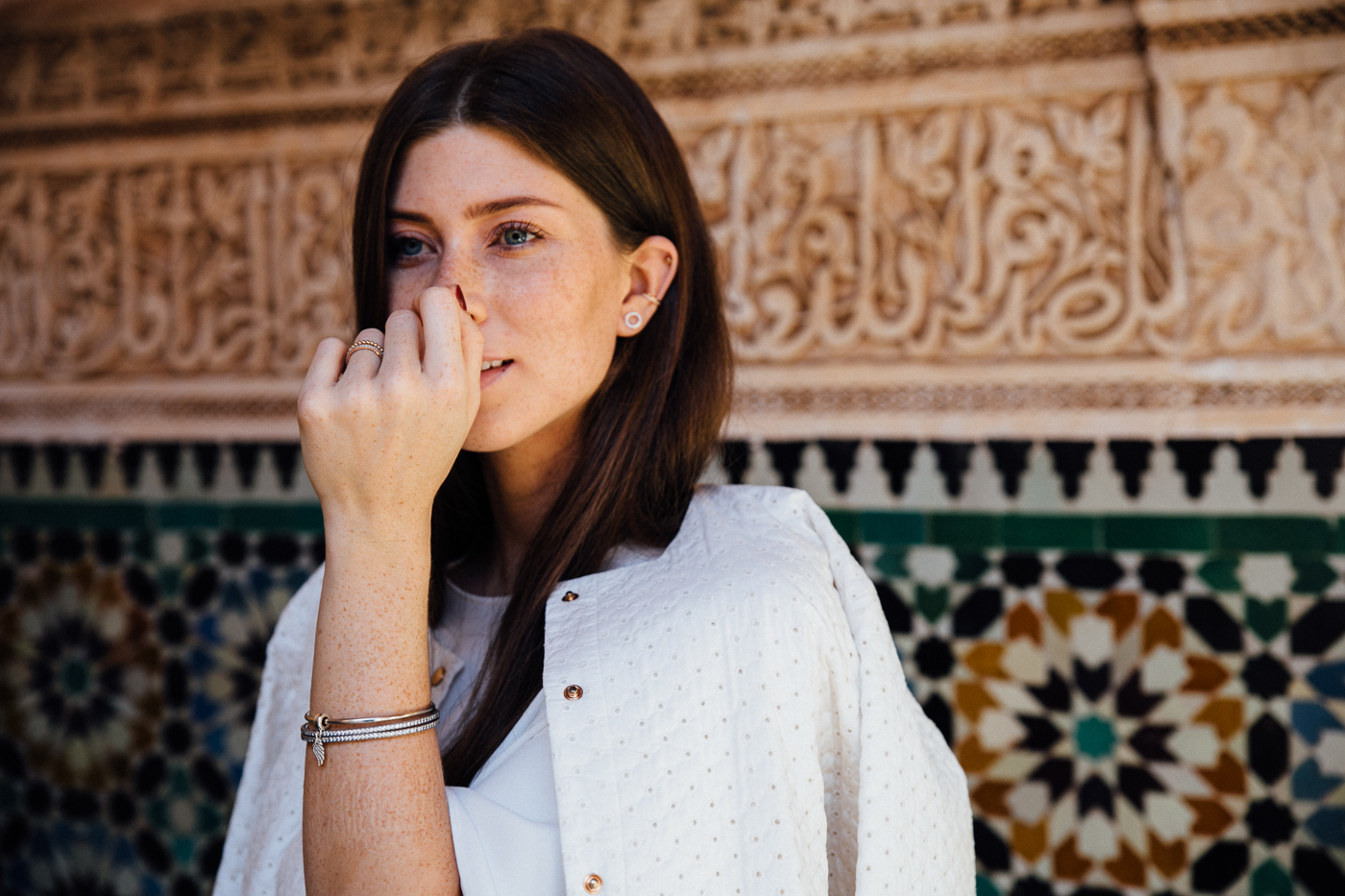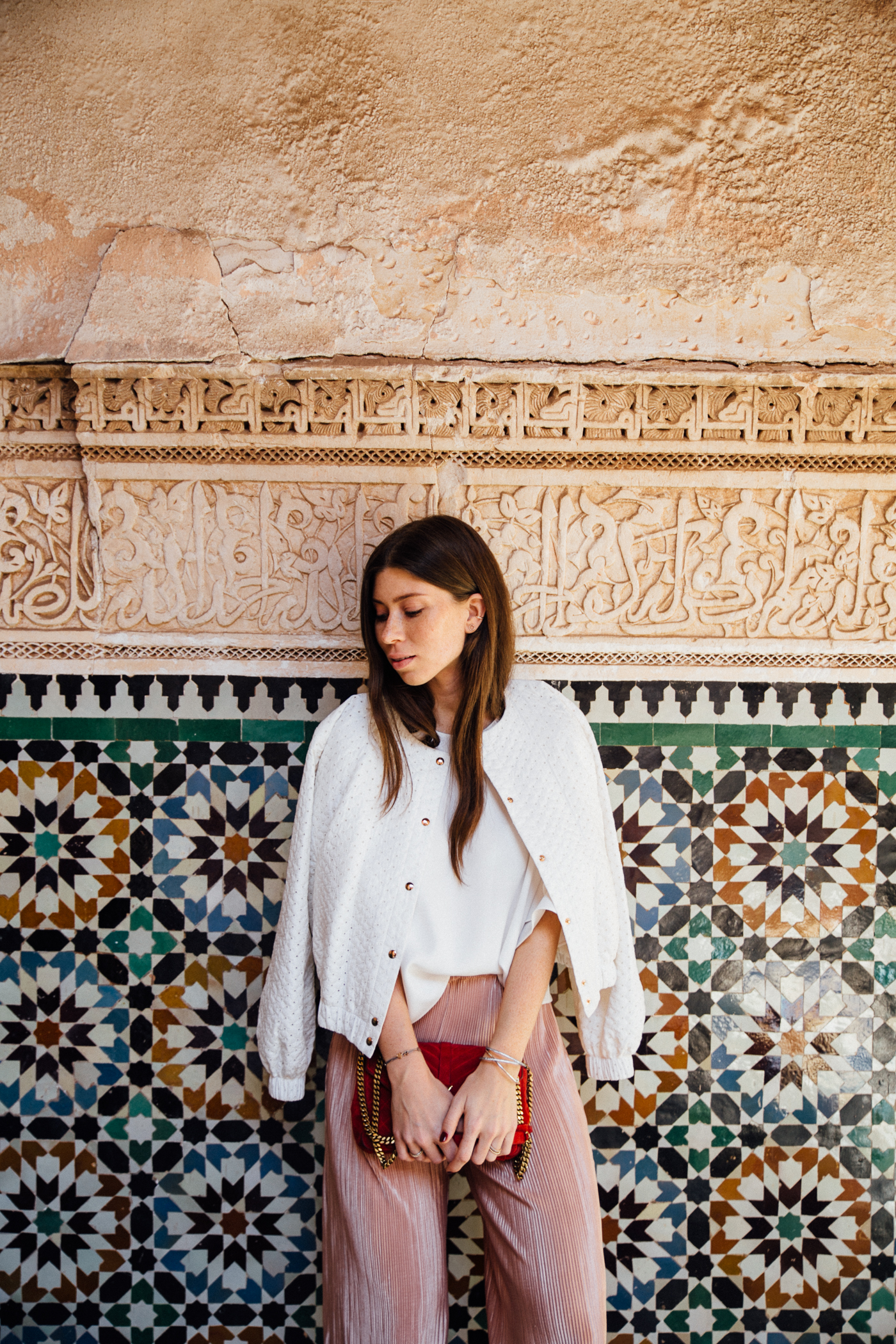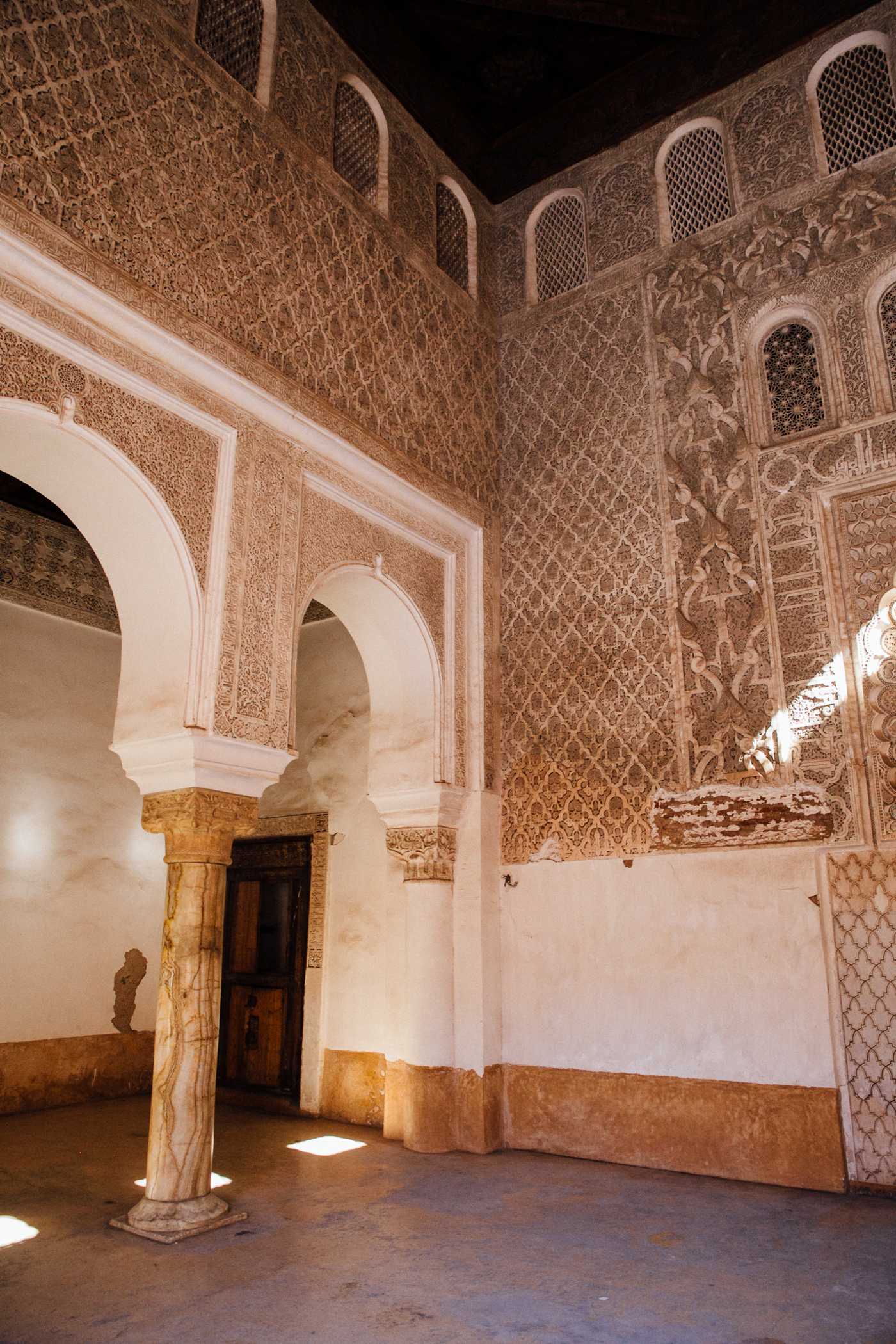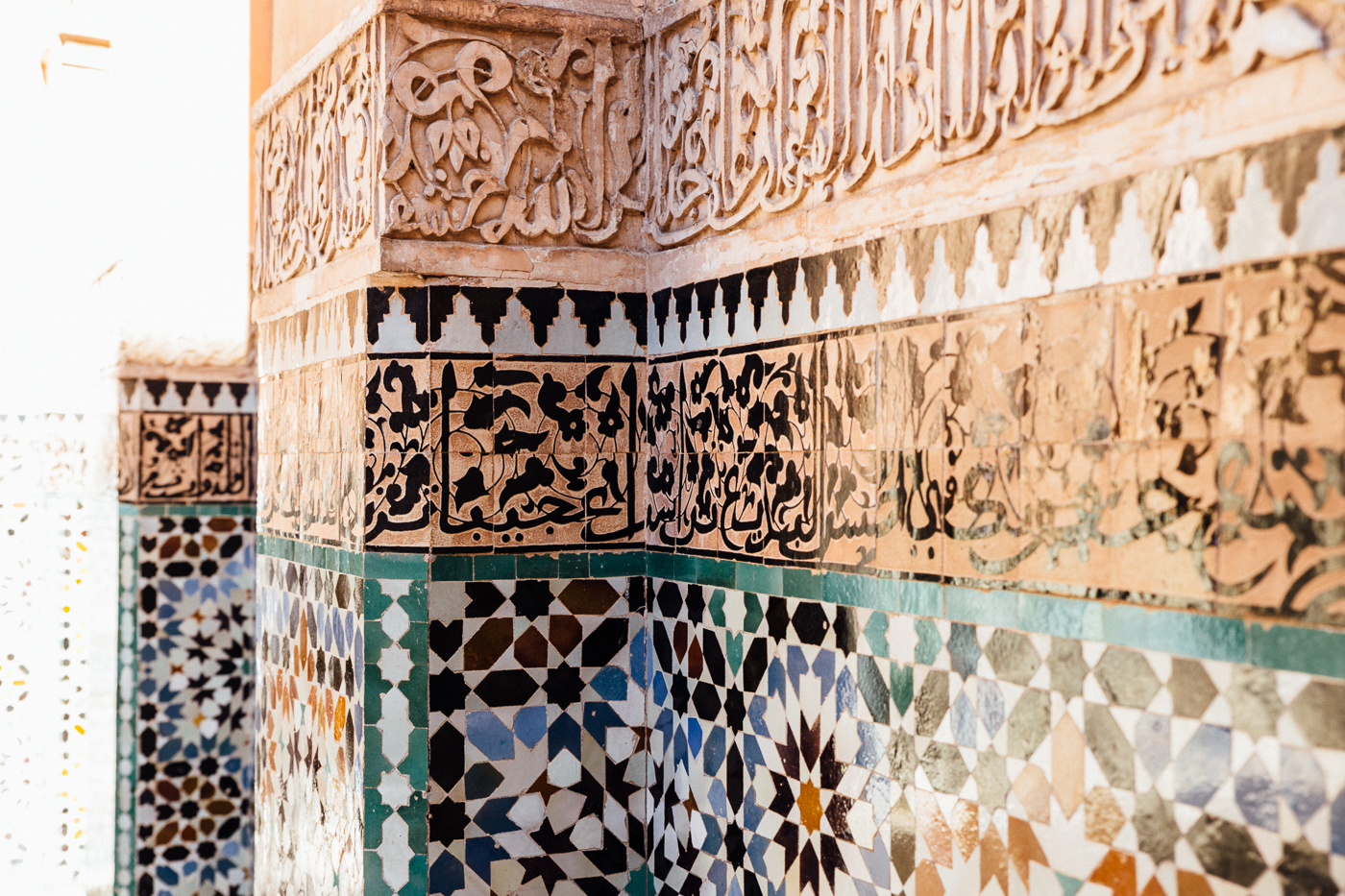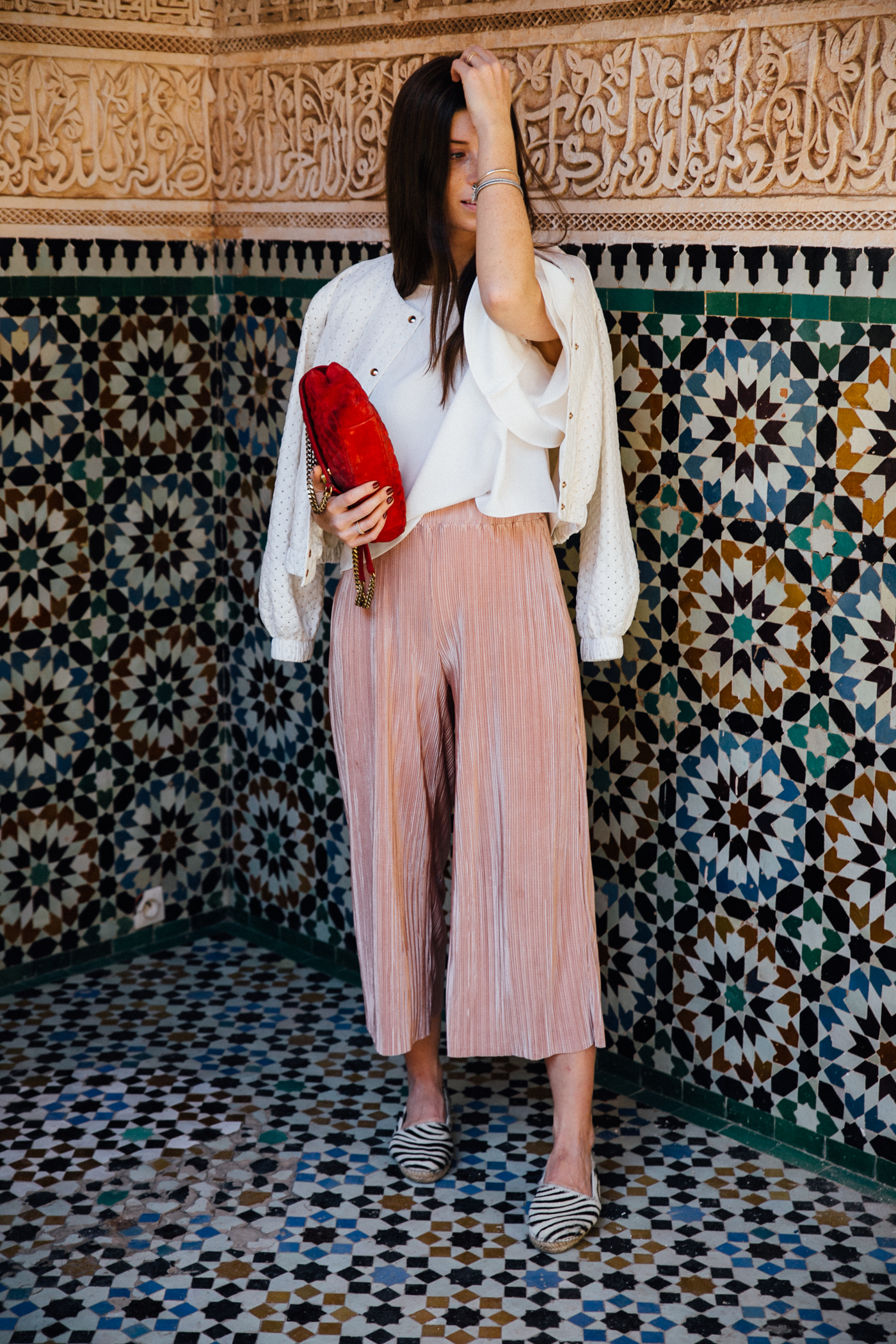 ZARA: top & culottes // MARINA HOERMANSEDER: bomber jacket // LA PALMERIE: espadrilles // SAINT LAURENT: bag // PANDORA: jewellery