LOVING: a few current favorites
As you guys know, I have a few beauty products that I am literally addicted to, including my beloved Kiehl's bb cream, MACs studio fix skin finish and the "pink leopard" bronzer by Too Faced (which unfortunately no longer exists, but the sweetest Anna managed to steal one from her mom's cosmetic bag for me ♥ you guys have no idea how happy that made me!!). I've been using these products forever and am still super happy with them. But then, there are also some that I like to switch up every once in a while. I like to try new things, in the hopes of finding something I love just as much as my other favorites. So when NU3 approached me and gave me the opportunity to try their new online-shop, it was the perfect chance to try a few new things that I've been meaning to test.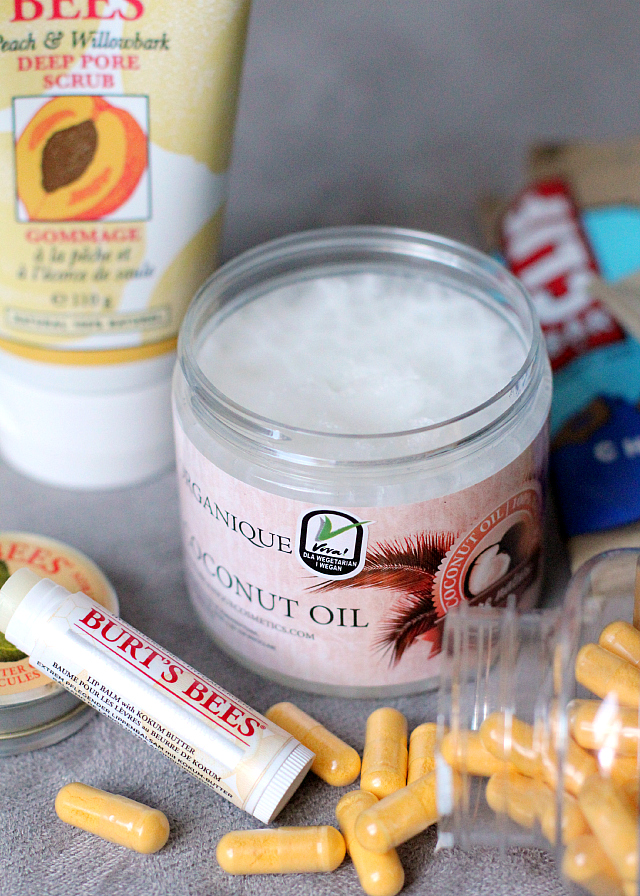 I remember my mom used to have lots of Burt's Bees products when we lived in California (where the brand is really easy to get), so my first choice was a peeling, cuticle cream and lip balm by Burt's Bees. I have super dry skin, so I don't do peelings too often, but about once per week I try to do one while under the shower to get rid of dead skin cells. The thing about this peeling is the smell! I was literally hooked without even trying it. I am a huge fan of anything "peach scented" and so this was absolute perfection. Not to mention that the peeling itself is super nice, and the peeling particles are small enough to gently peel the skin. The cuticle cream is one of the things I remember my mom having (and I always used to steal it)! Now I have my own and it sits on my nightstand, because I always apply it before going to bed.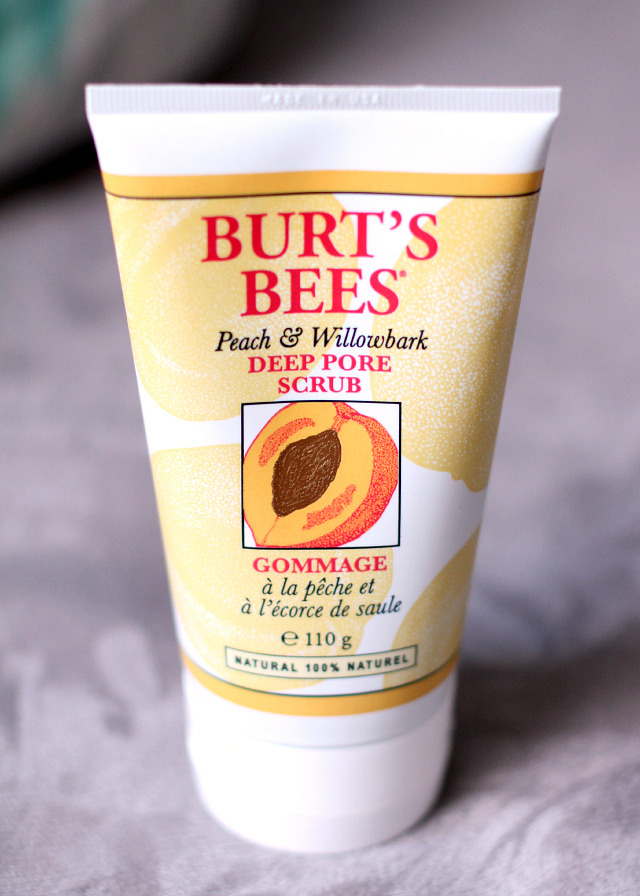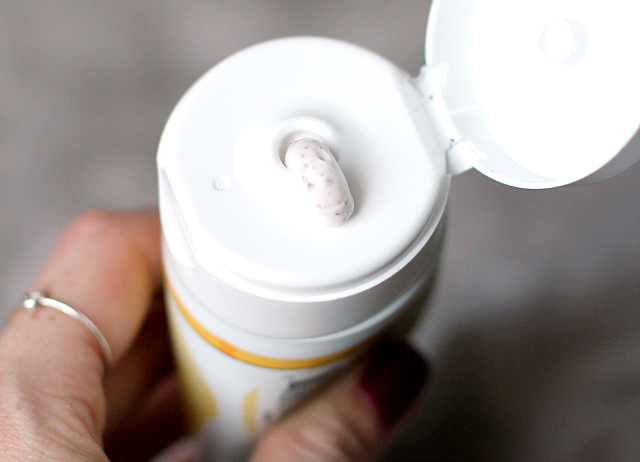 Next, I also wanted to stock up on vitamin b-complex. As you guys know, I already wrote about it HERE and recently I started feeling a bit tired and worn out again. For me personally, vitamin b-complex helps a lot with fatique and head aches. I stopped taking the vitamins during summer because I felt great, but now I will definitely take them daily again. I even got Mike hooked too, and after just under a week he says he can already tell a difference.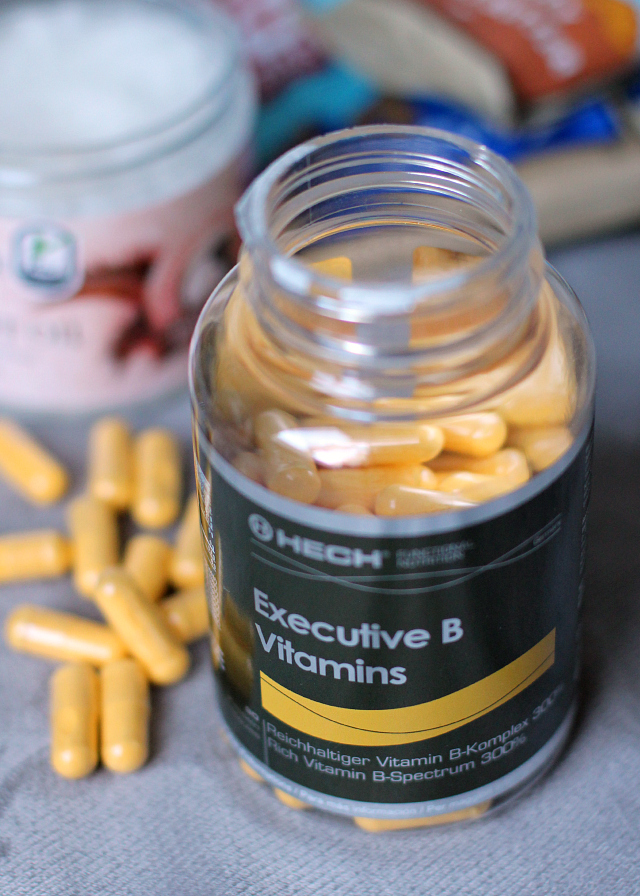 Lately, Mike and I have also been really good about eating healthy and working out. We have an amazing vacation coming up over New Year's, where we'll definitely be spending lots of time at the beach, so we're doing our best in terms of beach bodies 🙂 When I did my internship in California 2 years ago, I used to LOVE Cliff Energy Bars. I literally only had a salad for lunch every day, because I then had bars all afternoon … You can only imagine my excitement when I found them on NU3. Of course I had to order a whole bunch, which are now my favorite pre- and post-workout snack! I love the peanut butter, but the chocolate chip is simply amazing. Trust me, it tastes just like dessert! Sometimes, when I don't feel like cooking, I have a protein shake, 1/2 banana and one of those Cliff Bars for dinner.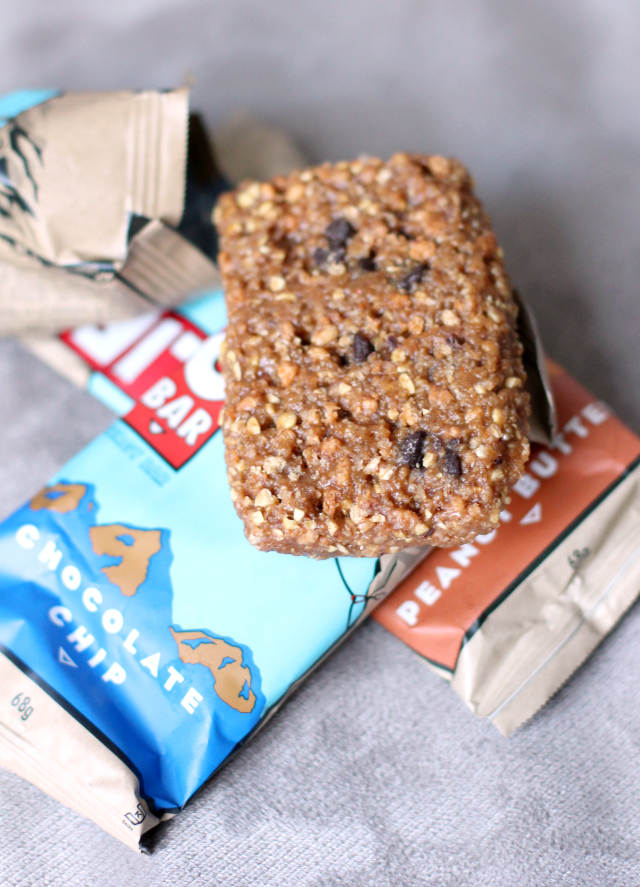 In the very first picture of the post, you guys can also see that I ordered 100% natural coconut oil. I've been wanting to try it, basically since I love everything that has to do with coconuts, but also, because I've heard so many good things about it. Whether you use it for your hair, skin or massages, there are tons of benefits. I have only tried it on my hands so far, and it really is great (especially now that my skin is getting dryer during winter). But the reason why I ordered it, is because you can use it as a hair mask. Simply apply it to the dry hair, wrap your hair in a hot turban for an hour and then gently rinse with warm water and shampoo. I think I'll be giving it a try this weekend when I have some time to relax, do my nails and let the hair mask soak in for an hour or so!

What are some of your current favorite products? Do any of you take vitamin b-complex? I'd love to hear in the comments below!
*these products were chosen by me, but free of charge, all opinions are my personal