LOVELY THINGS: twenty-four
I like LOVE birthdays – always have, always will!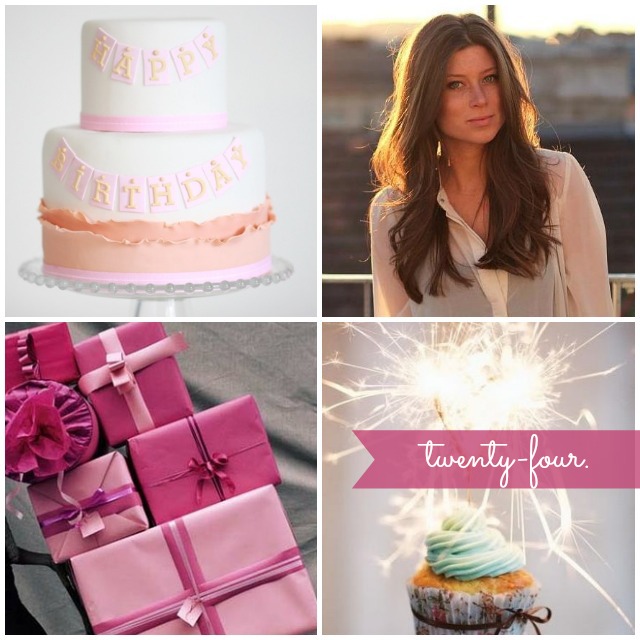 I understand that some may find it weird, annoying or really could care less if it is their birthday or not. But personally, I think it is the perfect occasion to get together with friends and family, eat too much cake and maybe have a glass of wine too many. And who doesn't love feeling extra special for a day or two? So today I am kicking-off year no. 25 with a lazy breakfast with my mom, sister and of course the favorite mister, followed by a bit of shopping and a family dinner at night. Then tomorrow, the festivities will continue with a family brunch and birthday dinner with a few of my closest friends.
The past 24 years have been nothing short of amazing and I feel super blessed for everything life has brought along so far! So in my opinion, that alone is reason enough to celebrate ❤