OUTFIT: basics + a hat.
There are days, when all I am craving are a pair of jeans and a cozy sweater. Usually, those cravings happen on days spent at the office and working through a pile of emails and doing taxes. Also known as the fun stuff…
But luckily, there are certain items that can totally transform a look. A hat, like my Janessa Leone hat, for example, is the best way to dress up an otherwise super casual and boring look. Sunglasses also help, and incase you are not much of a hat person, I would recommend statement earrings instead. The right jewellery can totally change the vibe of your look. Basics become more glamorous and a boring outfit becomes more sparkly. Easy as that!
Also: Can we please talk about my new AG Jeans? I am so torn. On one hand, I love the fact that the cut is so different from all the other jeans I own, on the other hand I am not sure if the pair is flattering for my figure (=hips). Thoughts?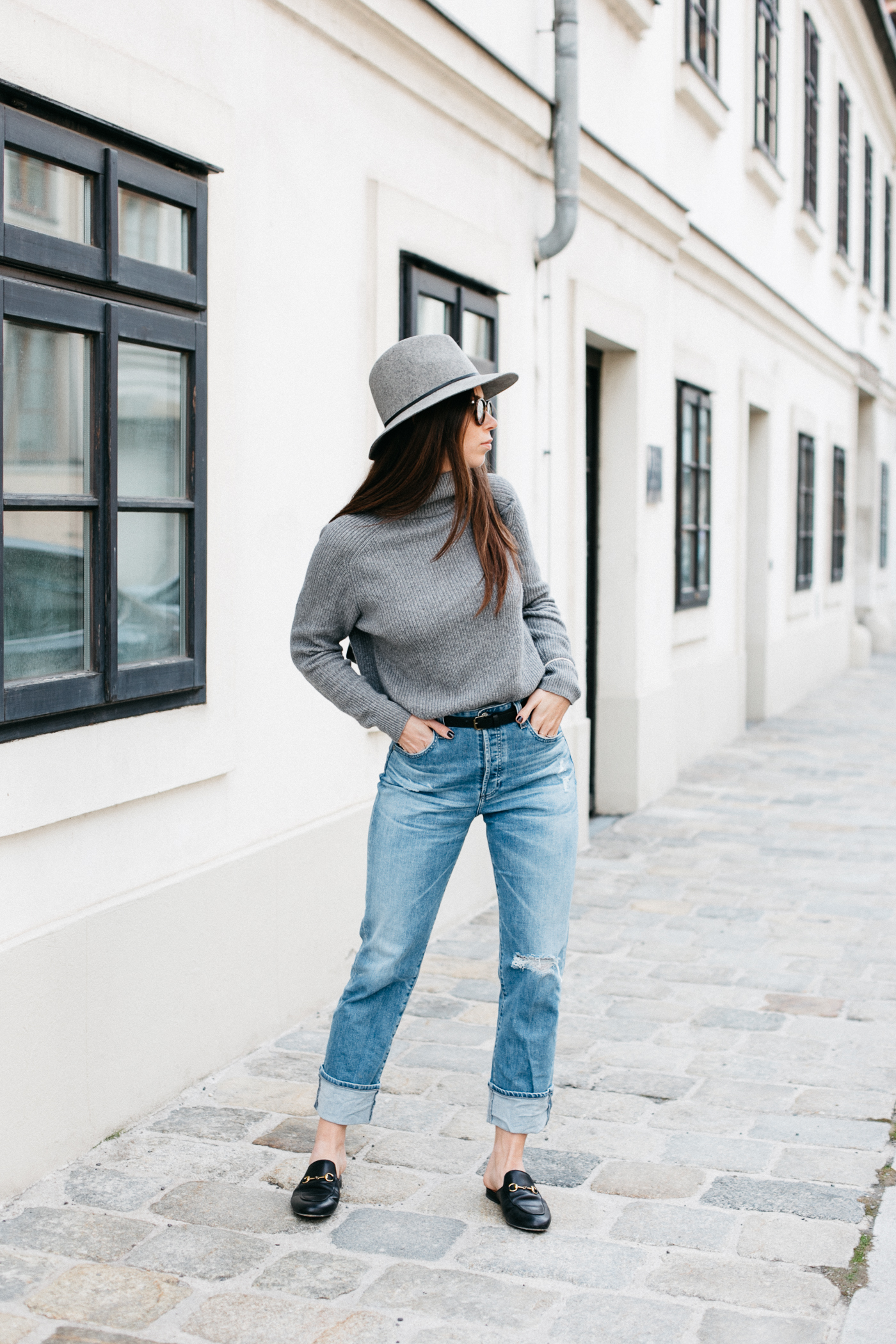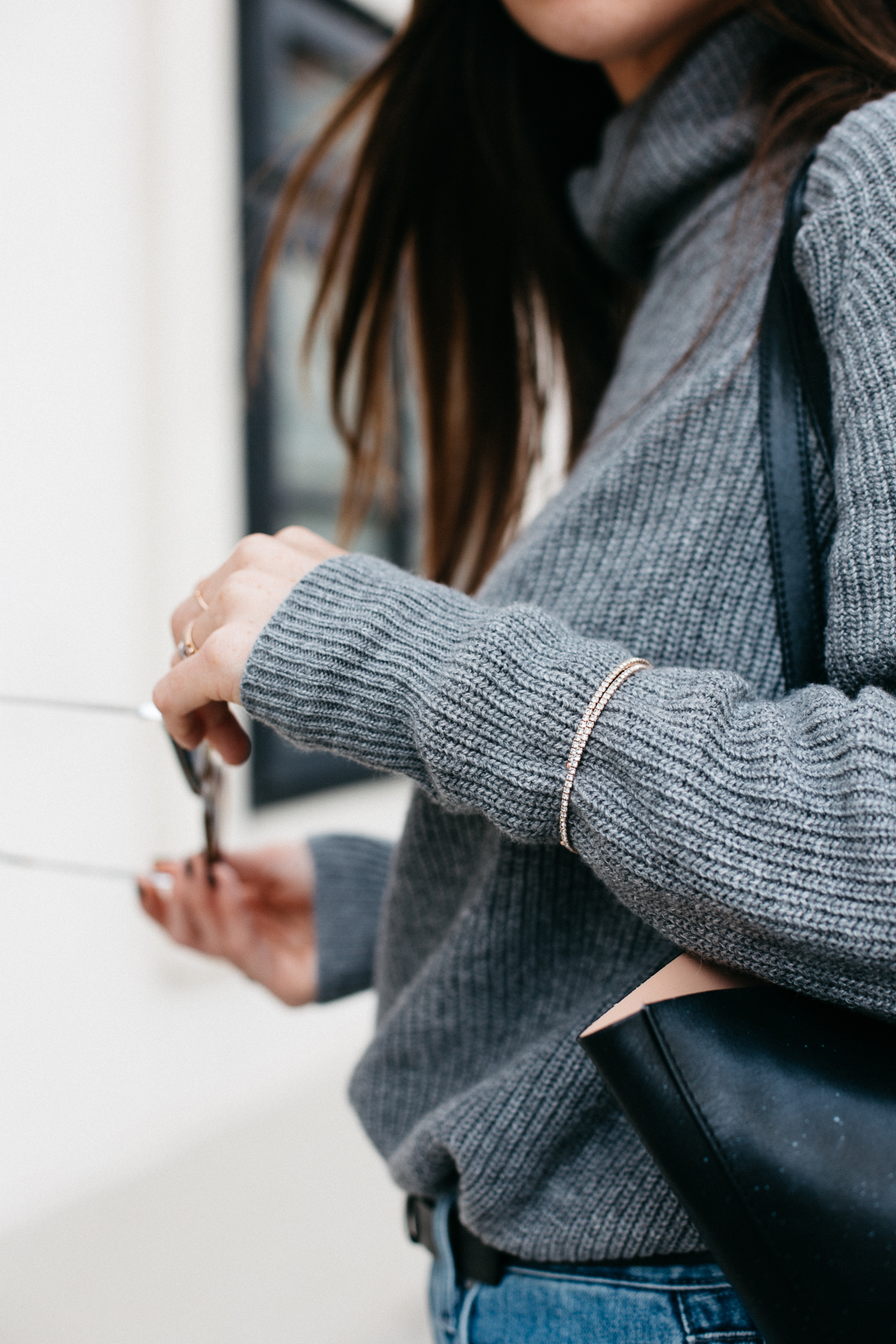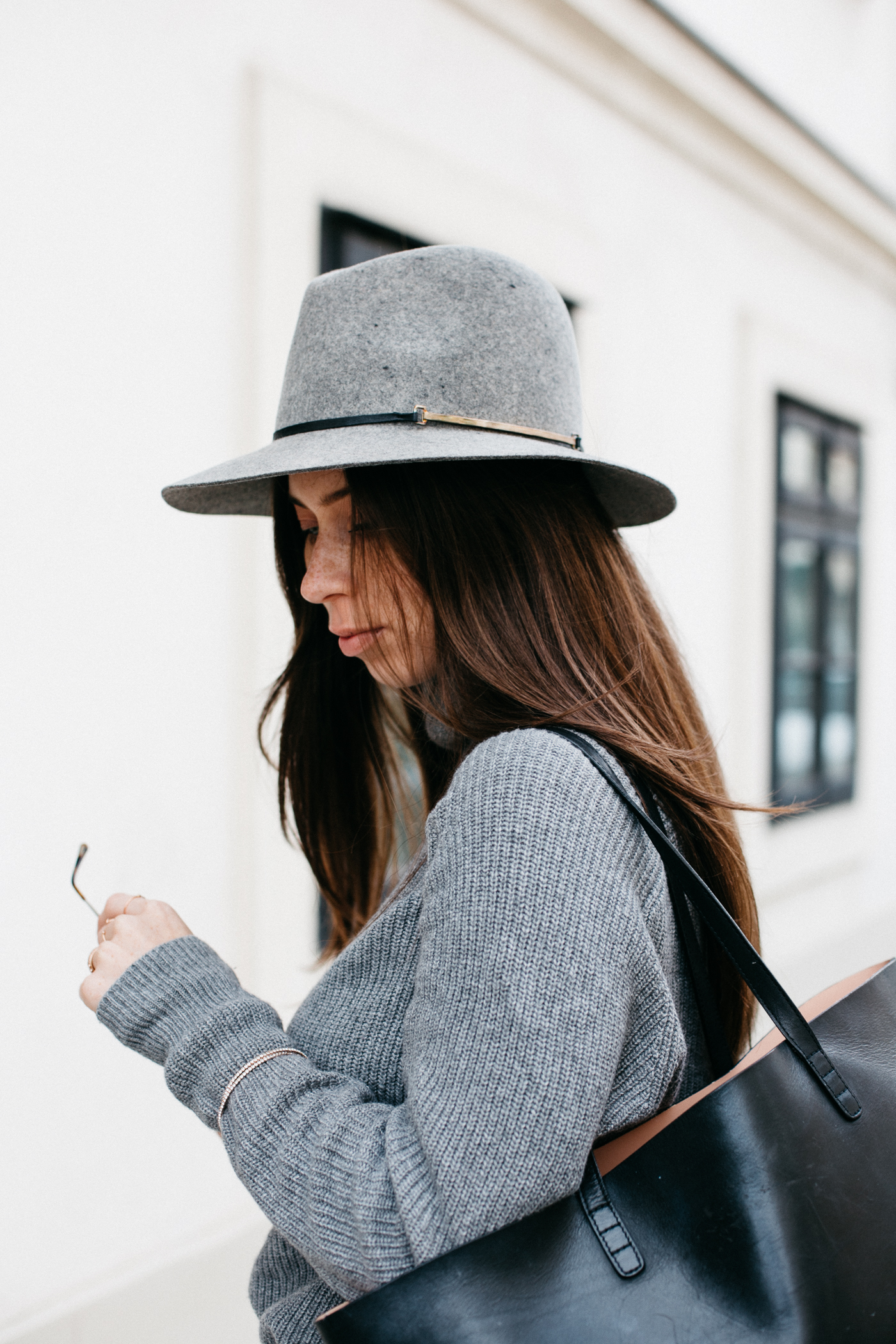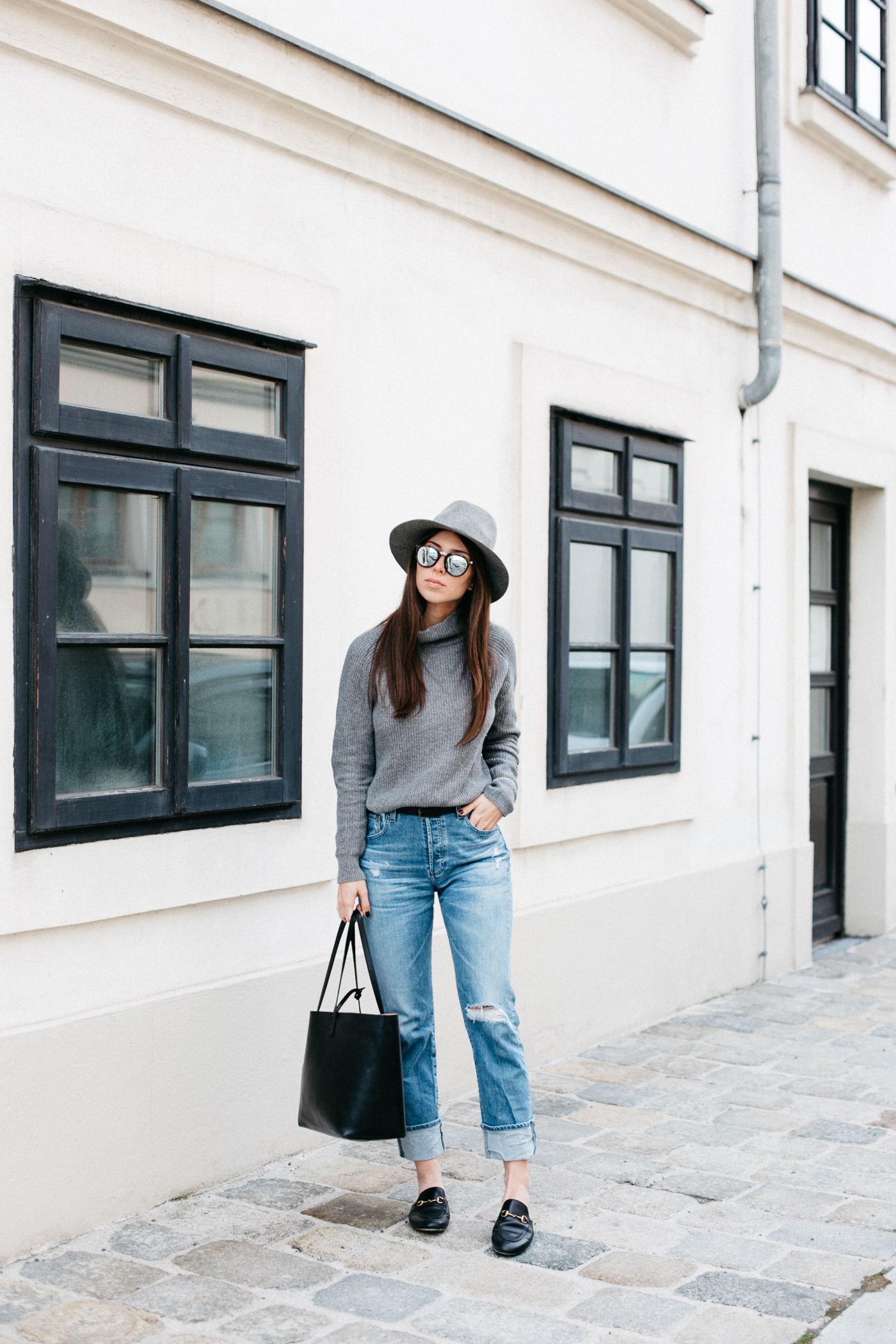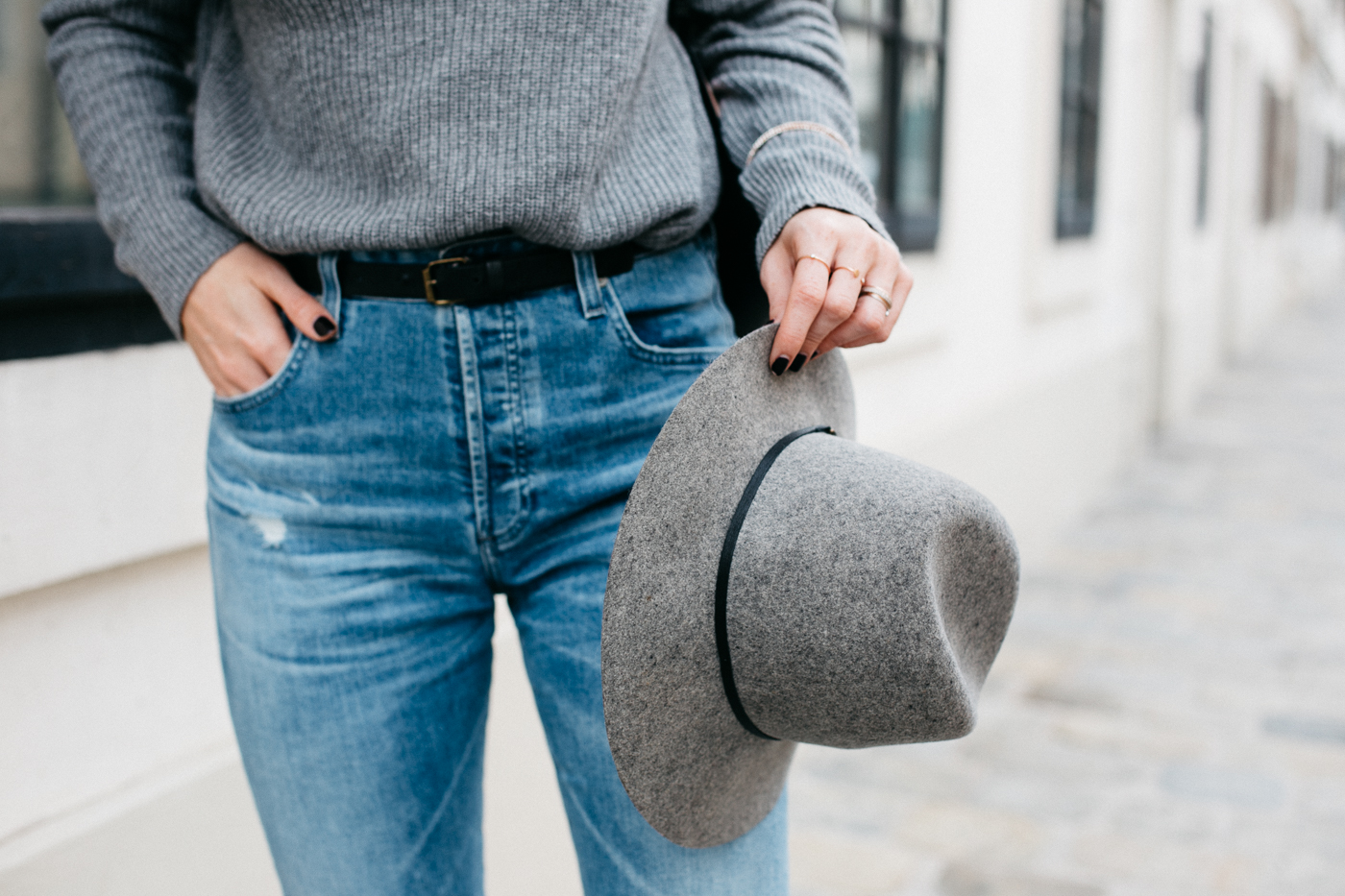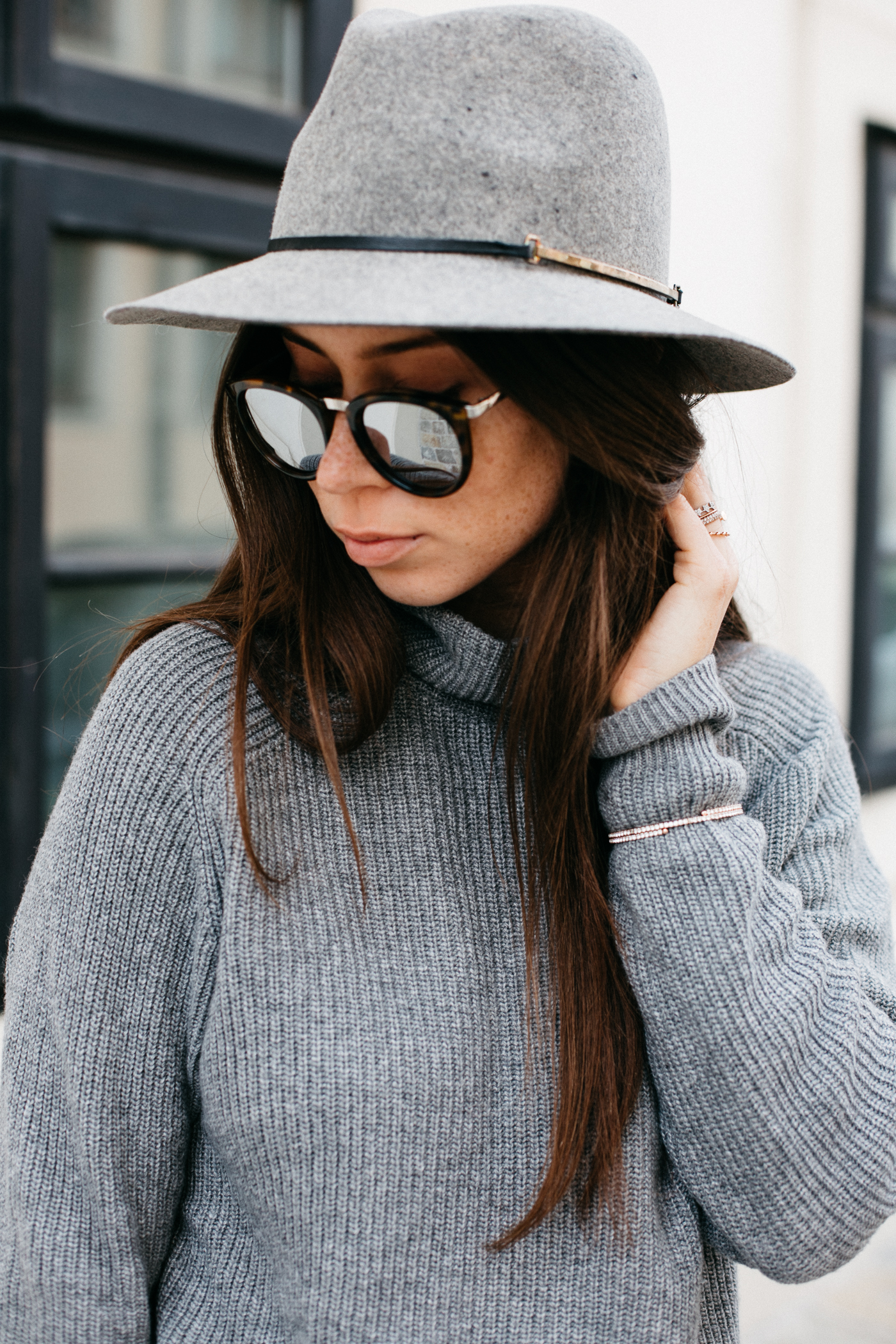 Janessa Leone Hat

JANESSA LEONE: hat // SET: sweater // AG JEANS: cropped jeans // GUCCI: slippers // MANSUR GAVRIEL: large shopper tote // LE SPECS: sunglasses (on sale!)