HOTEL REVIEW: cortiina Munich.
If any of you have ever tried finding a decent hotel in Munich during Oktoberfest, you'll probably know that is a nearly impossible task. All of the hotels are either fully booked or the prices are sky high. When we decided to head straight from Miami to the Oktoberfest with my siblings super last minute, I was mentally prepared to sleep on my brother's floor. Little did I know that karma would be on my side and not only did we end up finding a hotel 2 days before heading to Munich, but we actually scored a room at my all-time favorite hotel in Munich, The CORTIINA. We've stayed there before and you simply can't beat the location in the heart in the city, as well as the amazing interior that I already fell for the first time around. Even though our stay this time around was only a short 24 hours, it was so worth it! Nothing better than coming back to a hot shower and comfortable bed after a day at the Oktoberfest and then curing a possible hangover with mini Weißwürste & Pretzels the next day. Even though I've written about the hotel before, I noticed that I never really reviewed it for you guys, so that's why I have the full hotel review for the CORTIINA in Munich for you guys today.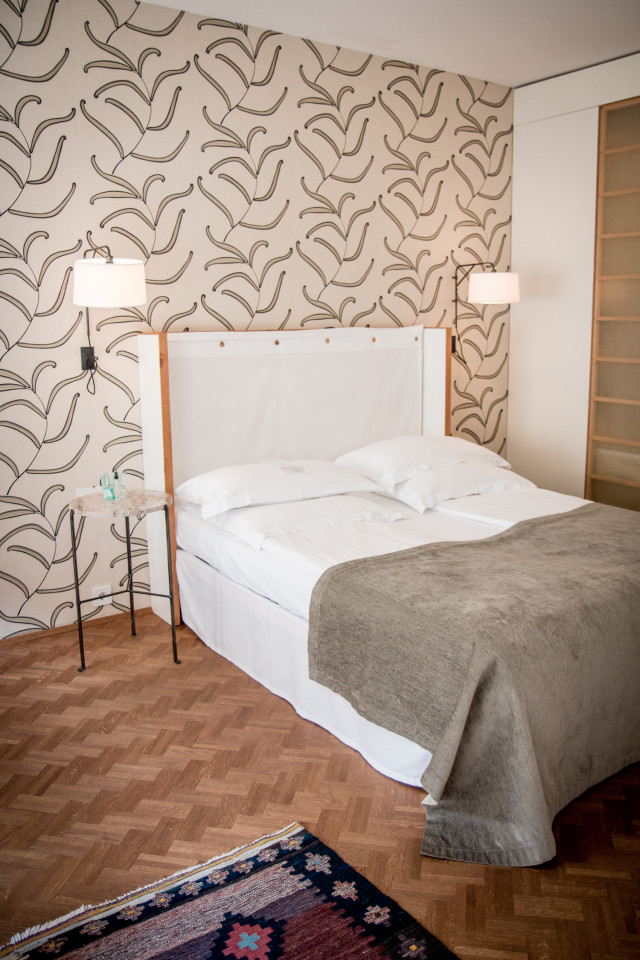 What I liked about the hotel:
In my personal opinion, you really can't beat the location in Munich. The Viktualienmarkt, Maximilianstraße, Opera, Old Cityhall and Marienplatz are all less than 500m away and can be reached in under 5 minutes by foot.
As you can tell from the pictures, the interior decor is amazing. It feels modern yet "homey" and I love the natural stone they use in the bathrooms as well as those super cozy velvet couches and little marble tables. Definitely Insta-worthy!
In typical Bavarian manner, all of the hotels employees that we were in contact with were super nice and helpful, but with an easy-going and personal touch as well as sense of humor.
Back in 2012 when we stayed there the first time, I didn't know what REN products where, but I still remember that I specifically mentioned them since I loved them so much. Now I know the brand and was happy to see that they still provide REN clean skincare amenities.
Even though the breakfast buffet is not the biggest I have ever come across, it is definitely amongst my favorite. They serve mini Weißwürste with sweet mustard and pretzels (typical Bavarian) year-round, not just during Oktoberfest season, but also have lots of healthy options like grilled veggies, breakfast quinoa, pancakes made to order, fresh fruit and whole wheat bread with avocado spread.
The last thing I wanted to mention was the kitchenette in our room. We had a double deluxe, which is not only super spacious with a desk and living area, lots of closet space and a bathtub, but also comes with a little kitchen corner. Obviously we were there too short to make use of it, but I do love having the option of prepping your own meal. We all know that travels can get expensive with every meal spent eating out, so a quick plate of pasta or morning porridge in the room is definitely convenient – and cozy!
Pricing: Room rates start at 189€ per room, 229€ for a superior room, but are slightly higher on the weekends or during Oktoberfest, parking is 20€ per day (which I would highly recommend as parking in the inner city is such a hassle) and the breakfast buffet is 25€ per person.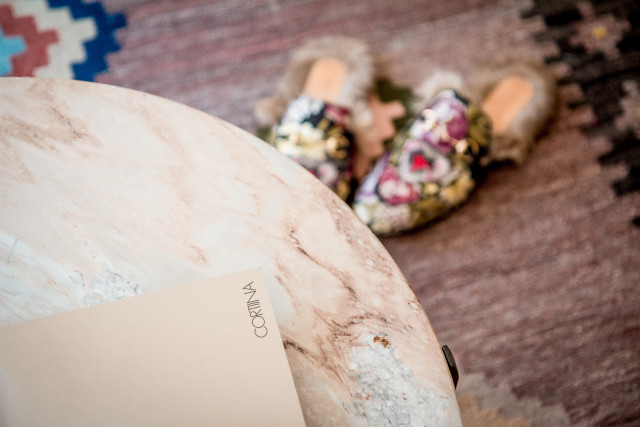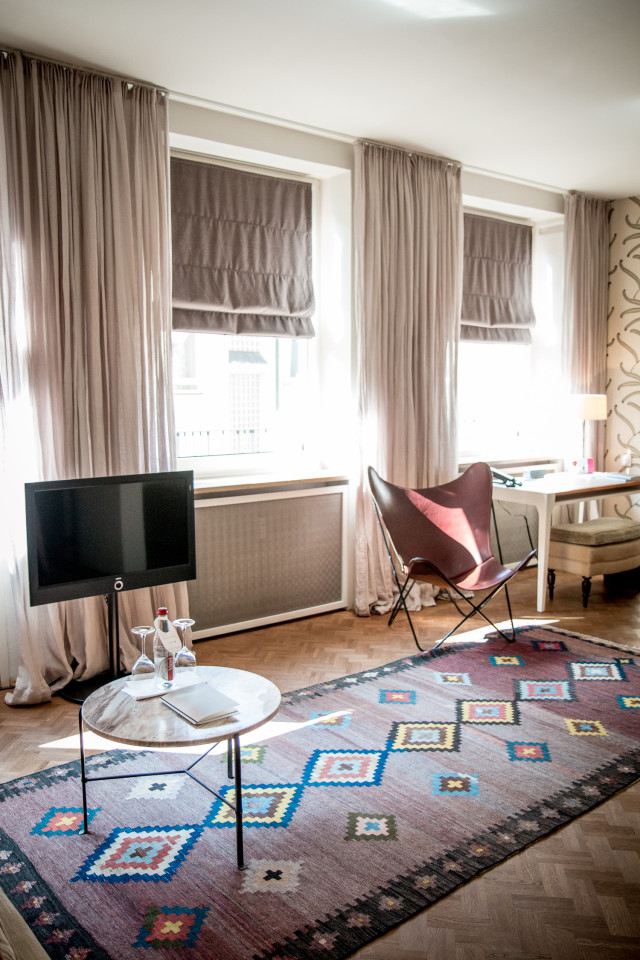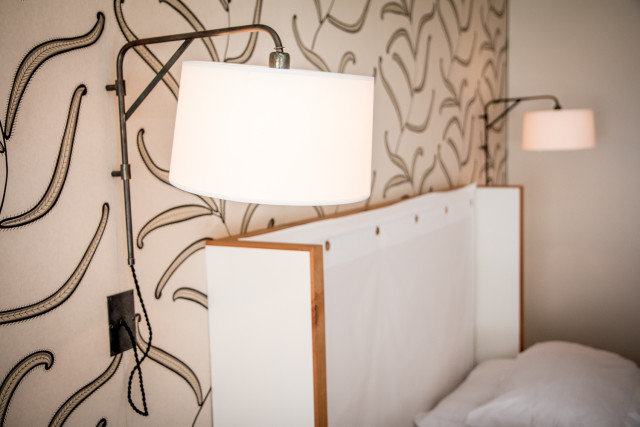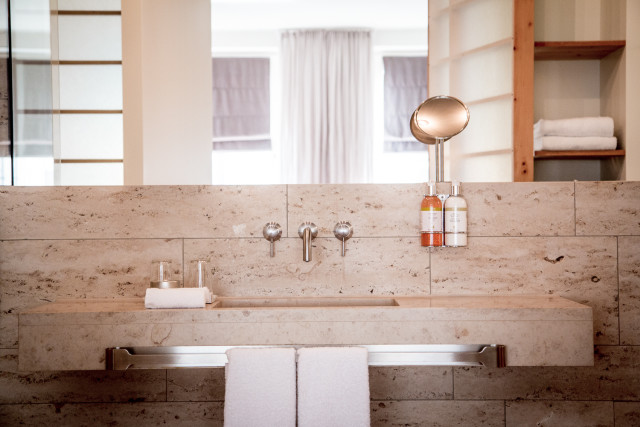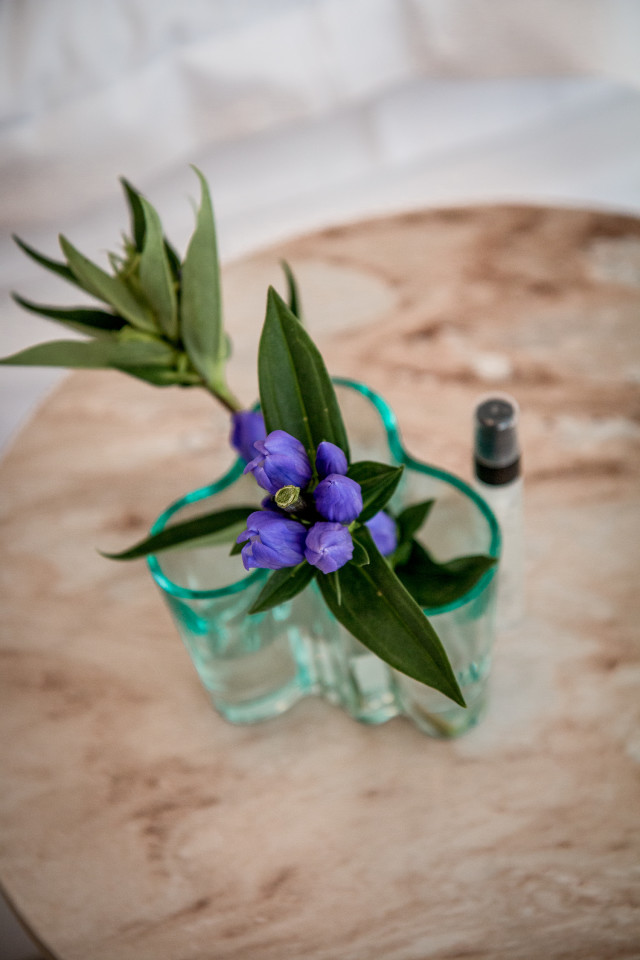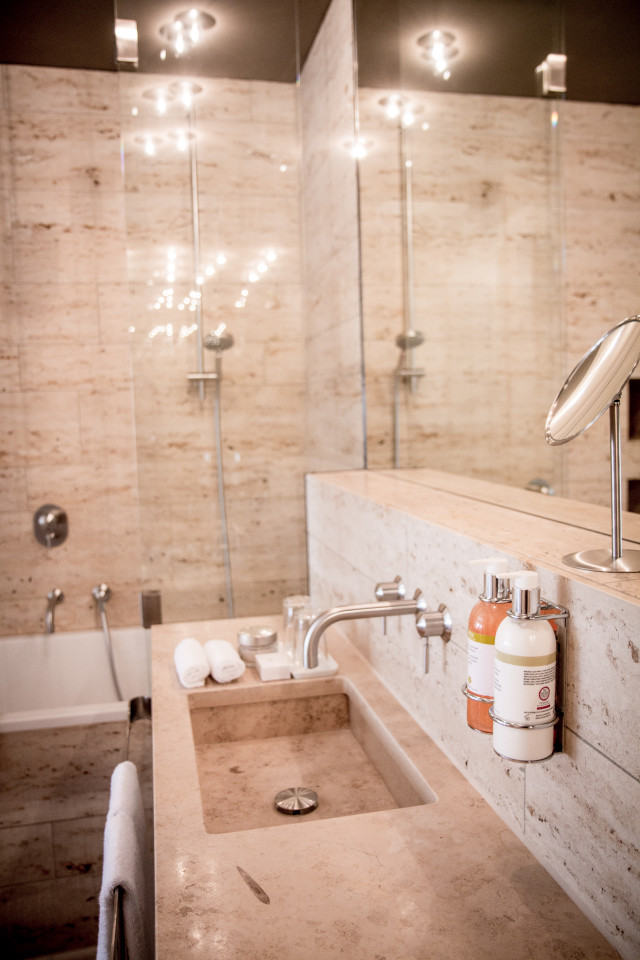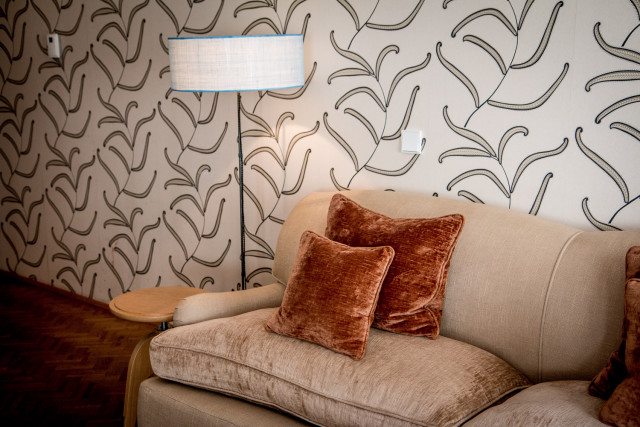 What I didn't like:
I honestly love this hotel and there is nothing I can complain about. Just two things I wanted to mention: Due to the great location of the hotel, obviously there is a lot of hustle and bustle on the streets, so you do occasionally hear people if your room is facing the street. 4 years ago our room was towards the street and I don't remember it in a bad way, this time it was towards the courtyard and super quiet. Just mention the courtyard if you are a slight sleeper.
Also, the hotel is split up into two buildings. Both times we've been in the house next door. I don't mind going outside and into a door 10 meters over, but don't be surprised if your room is not in the same building as the reception and breakfast buffet.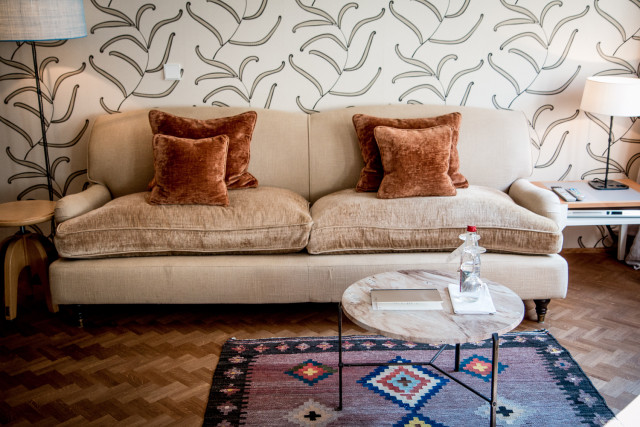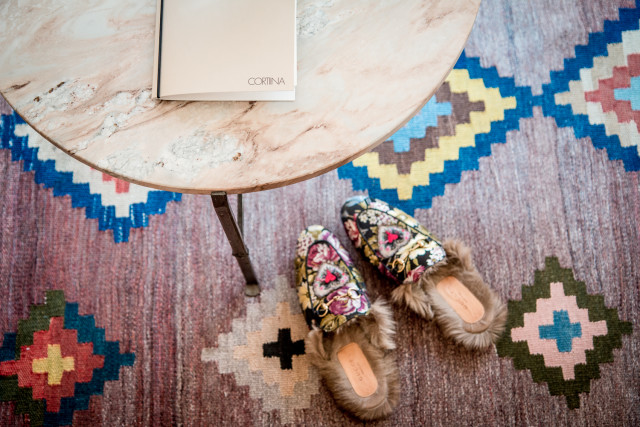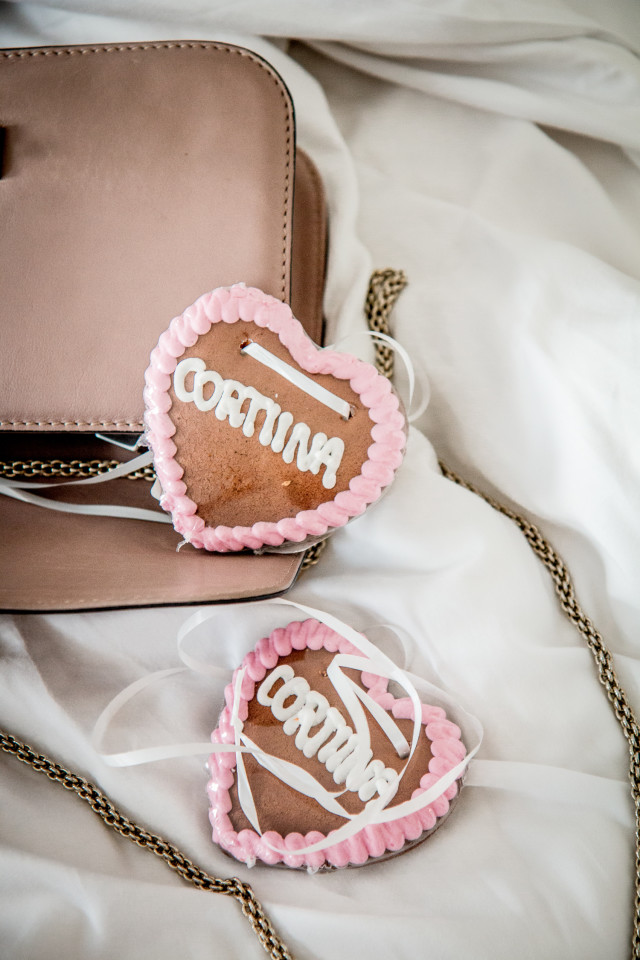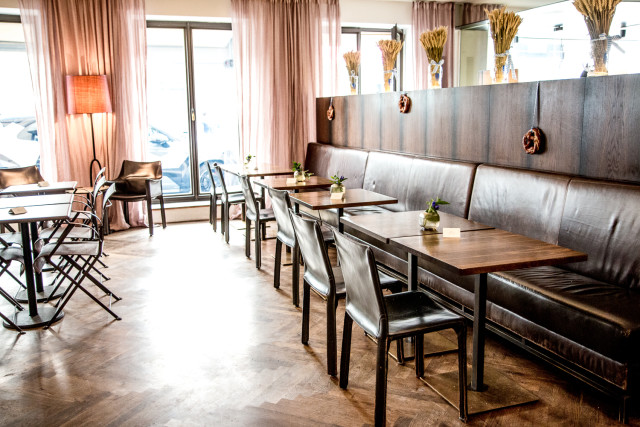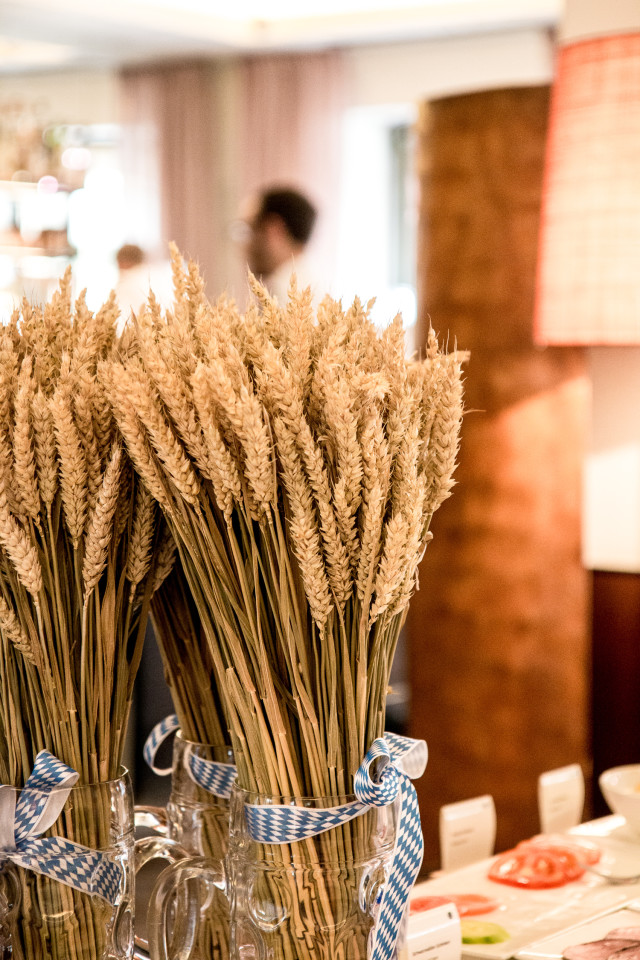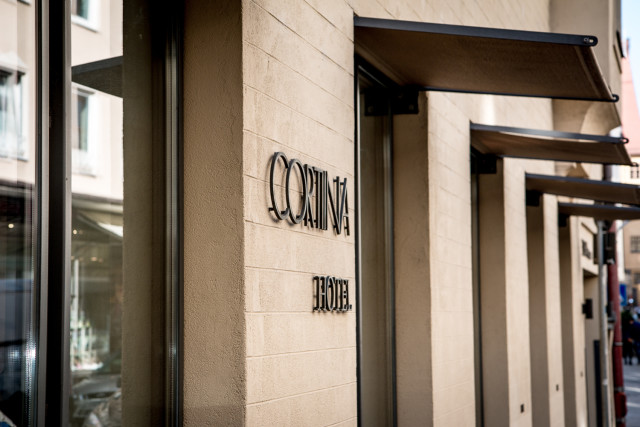 CORTIINA Hotel Munich
LEDERERSTRASSE 8
80331 MÜNCHEN
INFO@CORTIINA.COM
TEL: +49 89 24 22 49 – 0
hotel review cortiina munich
*thank you CORTIINA for the lovely stay.