HEALTHY LIVING: detox round 2
It has been almost exactly 6 months since the last time Kathi and I detoxed (check out our detox diary HERE), and in order kick-off the bikini season with a little help, we decided to go for round 2! Unfortunately, our schedules are so busy right now, that we were only able to squeeze in a 3-day juice cleanse, but I guess a 3-day cleanse is better than a no-day-cleanse, right? Since the last time around went fairly smooth for me (I didn't get hungry at all during the 5 days and felt pretty good, even made it to the gym once), I decided to step it up a notch this time around and went for the Super Green Delight.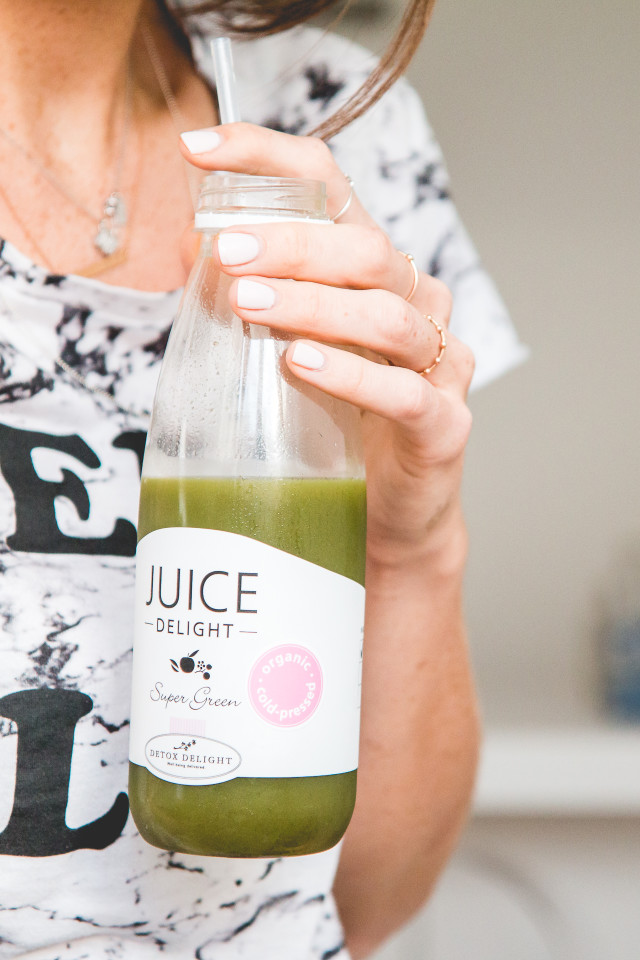 When the delivery arrived at our office on Monday morning, I was super excited to discover all of the juices that I would be drinking the next few days. The excitement didn't last long though, because I quickly came to the harsh realization that I would be drinking exactly 4 different drinks for the next 3 days, over and over again… The same charcoal lemonade every morning, the same nut milk every evening, and for during the day there were 4 green juices daily, but only 2 different recipes. Meaning: 2 of the same juice every day for 3 days. If you take a look at my review from our last detox experience, you'll quickly see how different all the juices were. I love them all and they all tasted amazing. Plus, we had different juices during the 5 days, which kept it interesting.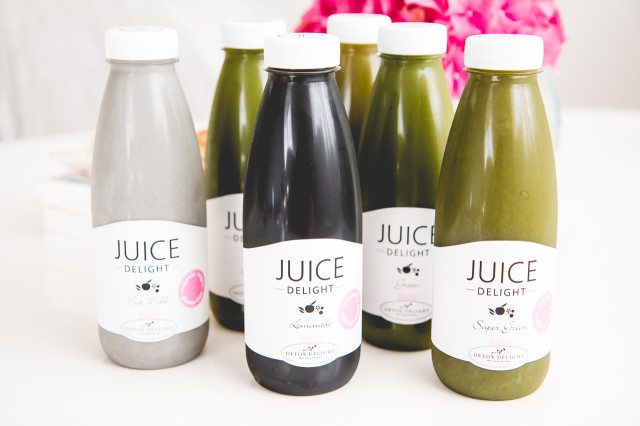 Ok, so the fun factor was gone within minutes and for a second I was kind of jealous of Kathi's delivery, which was the Instyle Detox with lots of colorful juices, a pink "fancy finish" and an extra "beauty shot" with orange, ginger and goji berries. After a quick email to Detox Delight (just to make sure my duplicate juices weren't a mistake … I still had hope at this point), I quickly found out that apparently for the 3-day cleanse it is always the same green and super green juice, if you order a 5-day cleanse, however, they switch it up a bit. After a minute of grief, I decided that I was the only one to blame, since Kathi wisely choose the more colorful cleanse, and I wanted to be the apple shiner and went for the the green stuff. Long story short: I mentally prepared myself and started drinking.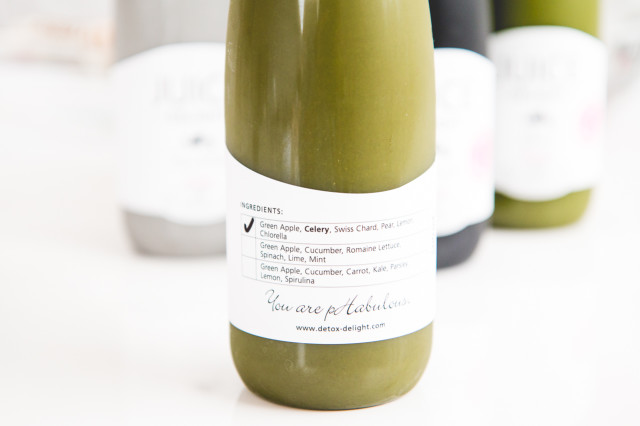 The first day went by easy, and while I did feel sleepy, a little less concentrated and had a slight headache all day long, it wasn't a big deal. BUT: The green juices had a laxative effect for me, which started around 6pm and got more intense after I had my 5th juice of the day. Nothing terrible, especially since I was at home, but still something I definitely did not experience during the first cleanse and wouldn't necessarily appreciate if I was out and about somewhere. The evening of day 1 was the only time I experienced this effect. Dreading the nut milk (which I really did NOT like the last time around and even stopped drinking at one point), I held off with my last drink of the day until after 9pm. Well, turns out I need to take back everything I ever said about nut milk. This time, I had one that came in gray (due to the active charcoal in it) and it tasted soo delicious. I am not sure if the sweet alternative to all the green stuff simply had me distracted, but it was the best part of the day – for sure!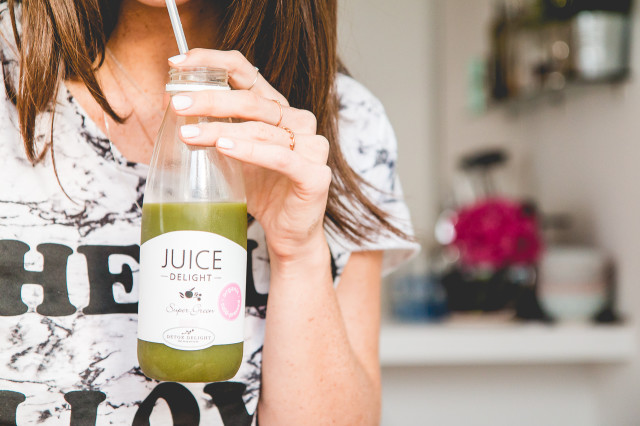 On day two, I woke up without even the trace of a headache and feeling more or less like any other day. Surprisingly, after the lemonade (1st juice of the day), I was already looking forward to more of the green juice. The day went by fine but I couldn't stop thinking about the nut milk. Seriously, how did I not like it the first time around? At night I went to the movies with my sister and had my milk instead of popcorn. I even managed to stay up until around midnight with no sign of hunger.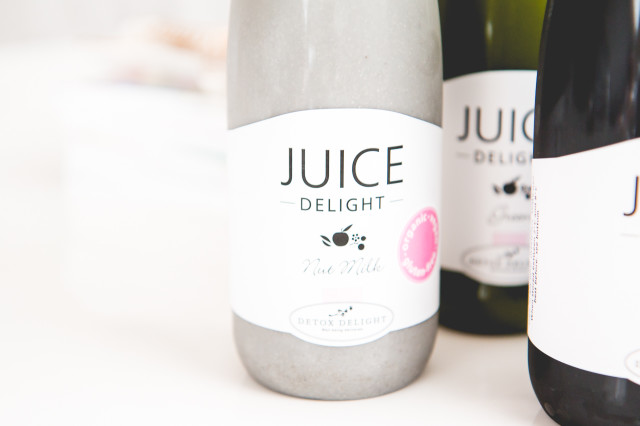 For the third and last day, I woke up at 7:10am, even before the alarm went off. Crazy how fast the first 2 days went by. As the day went on, I started to realize more and more that I didn't even feel like I was on a juice cleanse anymore. Not hungry nor tired, I got through my entire to-do list before taking off for a few days. The only craving I really noticed was coffee. Nothing beats a big latte at the office! Much to my surprise, even by juice #5 on the 3rd day I wasn't sick of drinking the same green juice over and over again. I am lucky in a sense that I absolutely love green juice and anything with spinach, if you don't, however, these 3 days may be a bit rough.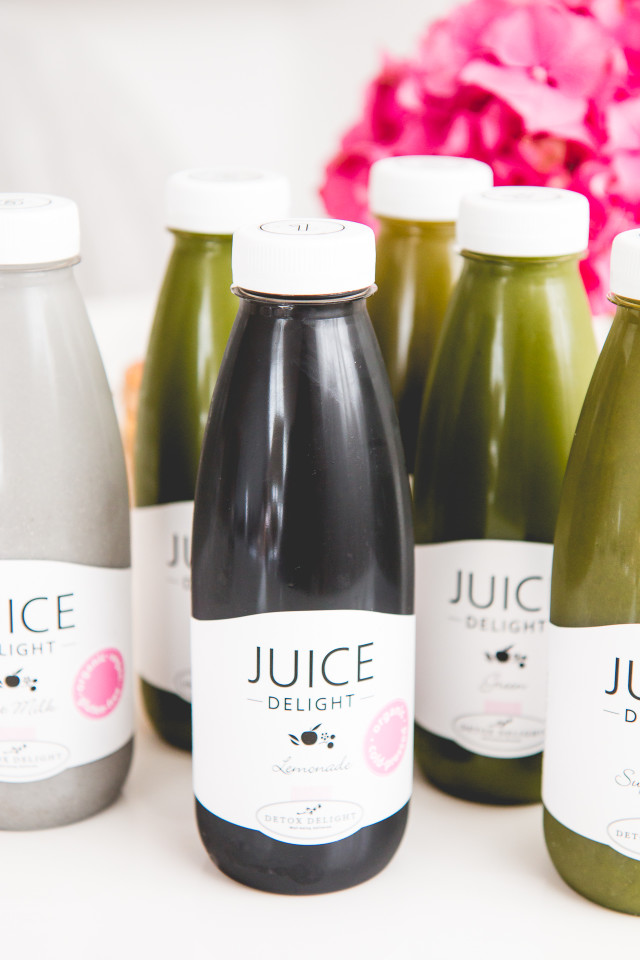 So what was different to my first detox experience? The biggest difference for me personally was the mind-set. Three days seemed like such a walk in the park compared to 5. Let alone 7 or more (which I don't know how people manage). I think the mind plays a big part in anything related to setting certain goals, such as not eating solid foods for a certain amount of time. On the 2nd day, I was already able to call "tomorrow" the last day.
Also, even though I went for the Super Green Delight (which is a bit more advanced with only green juice), I felt much better than the first time around. The headache was gone faster and I felt like I had more energy throughout those 3 days. Personally, I think doing a juice cleanse during Summer is much easier. You're usually not eating as many warm meals anyway (ie. lots of salads, fruit, …) and you don't feel cold all of the time.
And since I know some of you are probably wondering: Yes, I did loose a bit of weight, which came in handy just before our vacation. It was close to 2kg, which was a little less than I lost during the 5-day cleanse in December. For me, most of that weight I lost in December actually stayed off (I only re-gained 1kg of 3kg lost when I started eating solid foods again), but I am not sure how it will be this time around, since I do feel that day 4 and 5 actually had a big impact on my metabolism the last time around.
Have any of you guys done a juice cleanse more than once and noticed a difference between the two occasions? I'd love to know, simply leave a comment below!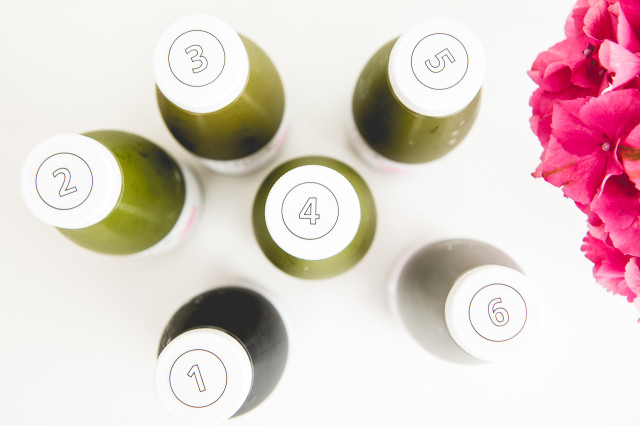 Disclaimer: I was given these juices free of charge by Detox Delight, however, not with the condition of writing a detailed post about it or even posting about it at all. I choose to share my experience with you, because I think it may be helpful to some of you. The cost for a 3-day cleanse is ca. 150€, which I would definitely be willing to pay for it! It does seem like a lot of money, but then again, you could easily spend the same or more on a day at the spa.