OUTFIT: resort style attire
After (almost) finishing my entire to-do list today, I am ready to pack for Croatia tomorrow. So excited to head south towards some sunshine! Since Summer has been m.i.a. here in Vienna and temperatures even dropped down to 13°C over the weekend, a suitcase full of summery clothes is making me pretty happy right now. In anticipation of our trip, I threw on my personal take on "resort style attire" with white palazzo pants, a straw hat (my favorite item of the season) and an ocean mist colored bag.
By the way, if you guys have any recommendations (food, islands, beaches, …) for the area of Zadar, Croatia – please share!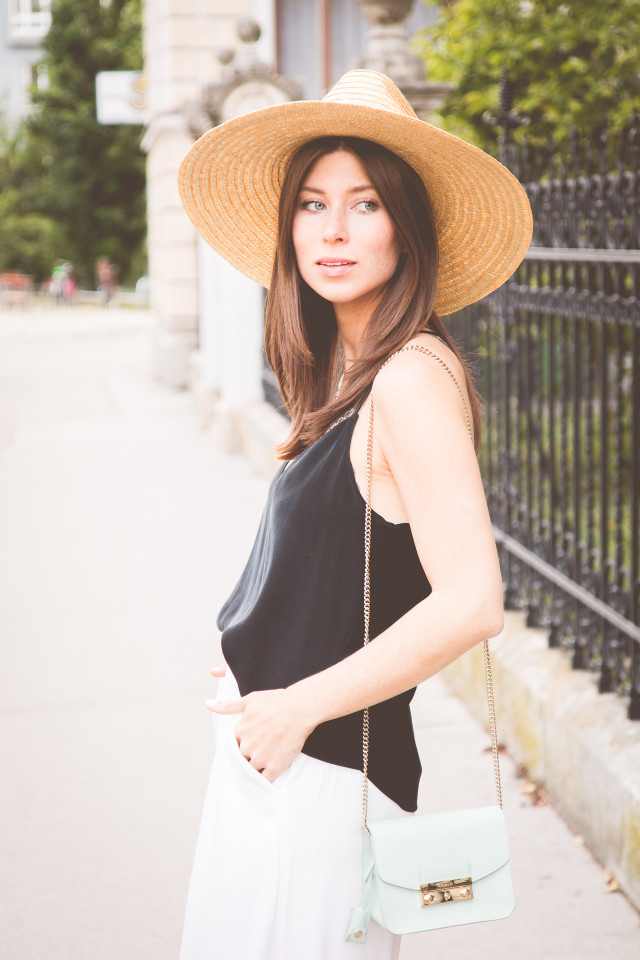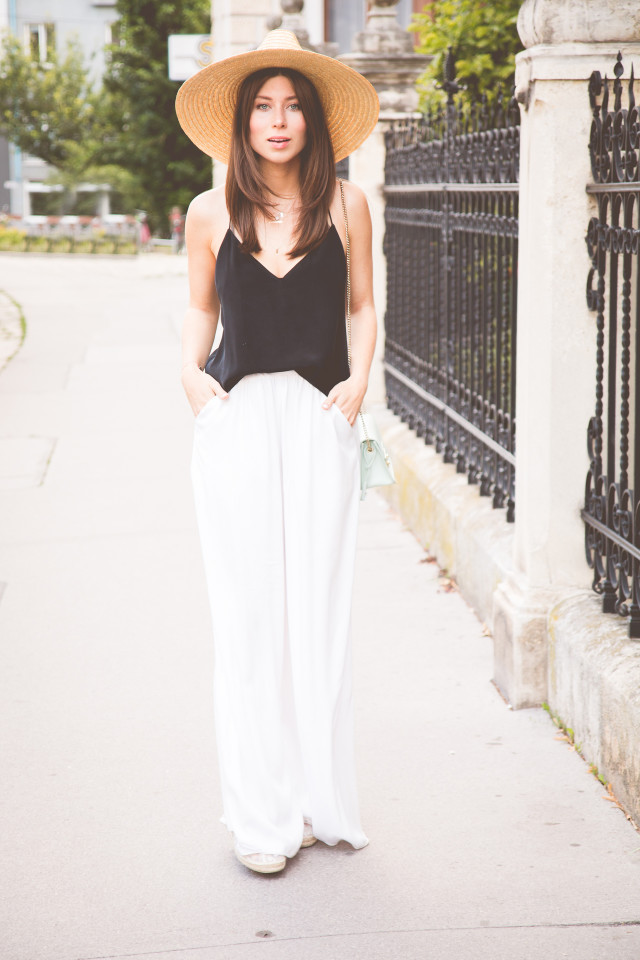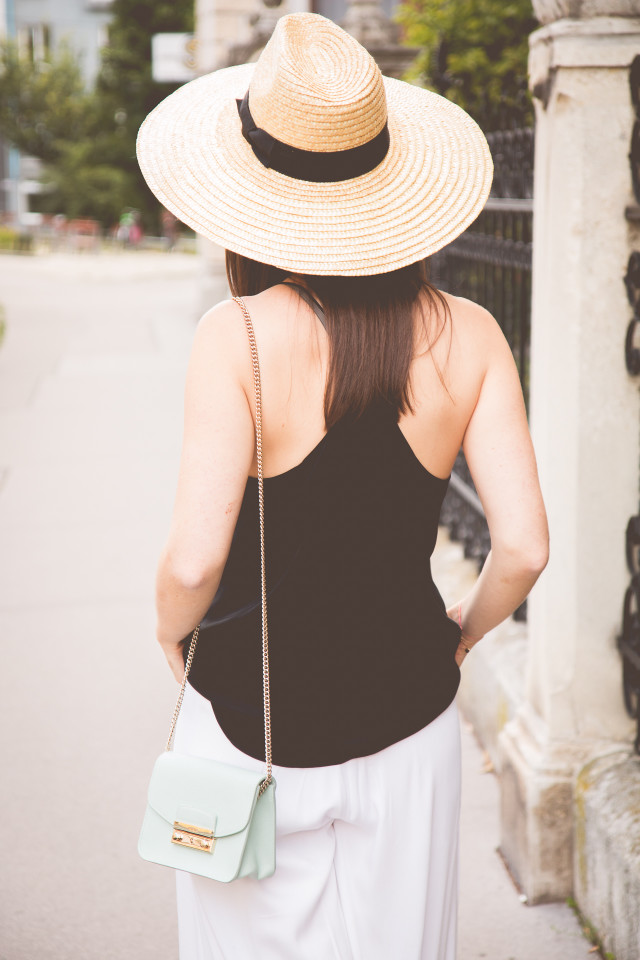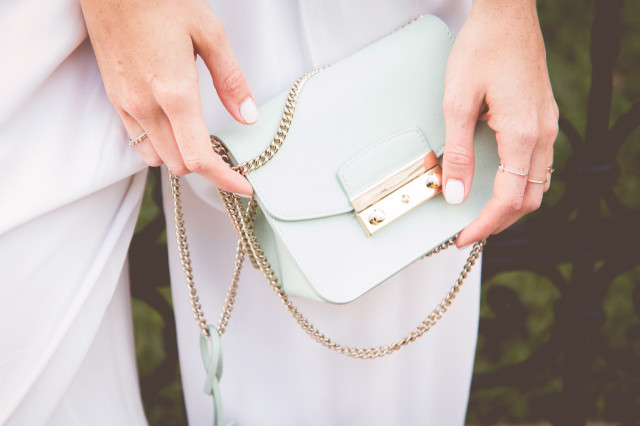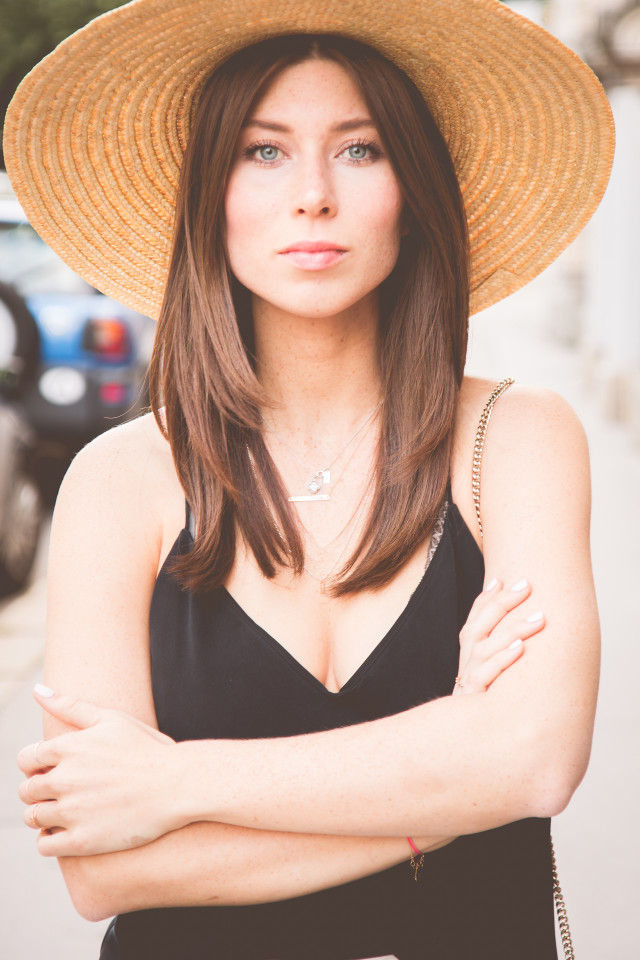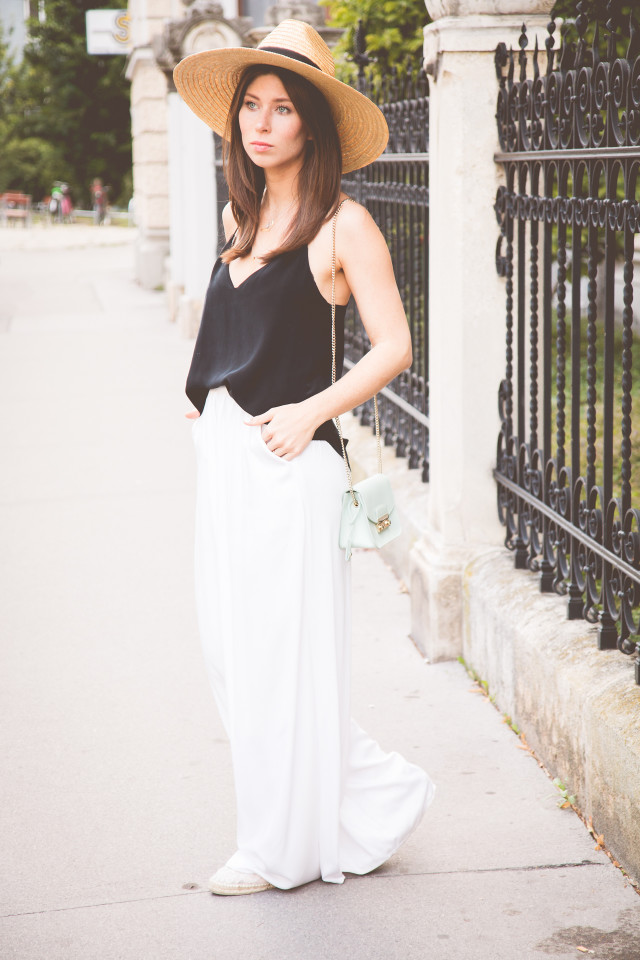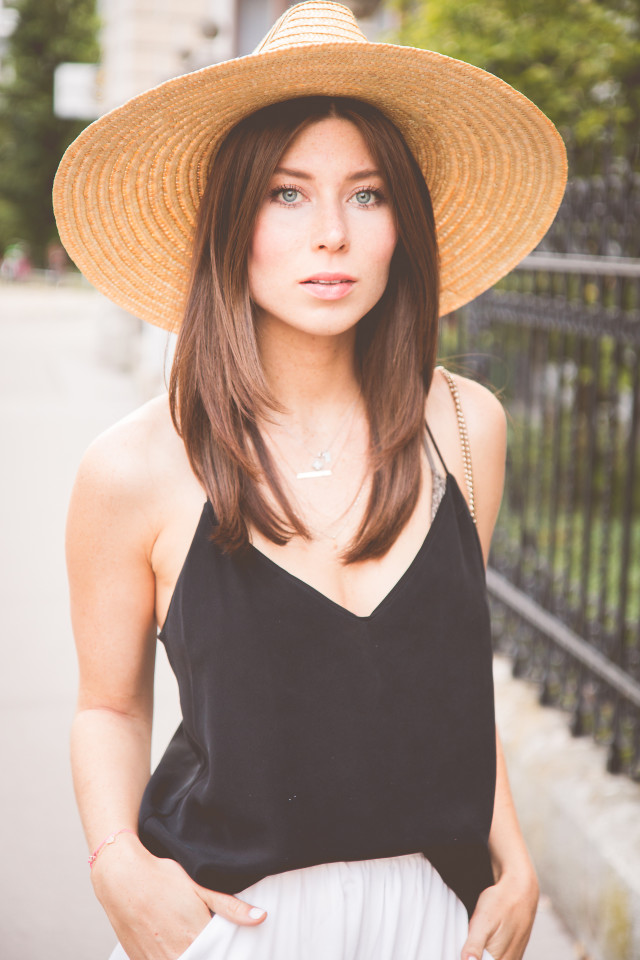 HOLY: palazzo pants
J.CREW: silk "carrie cami"
FURLA: metropolis bag (in silver HERE)
ALSEN: lace espadrilles (similar)
CATARZI: straw fedora