FOR THE HOME: diy flower bouquet
On Sunday we had an amazing style shoot for The Daily Dose ("Wedding Week" is coming up towards the end of June – wehoo) and afterwards there were some flowers left-over. Fiona of FlowerUp did the flowers for the shoot and let us each take some home after, which was incredibly sweet of her. Obviously she did an amazing job and I was left with a bunch of beautiful bloom in light citrus colors. A while ago I saw a pretty idea on Instagram and decided to give the d.i.y. flower bouquet in a cute cup a try. I am absolutely smitten with the way it turned out and hope it lasts all week. Ohh, the joy of fresh flowers!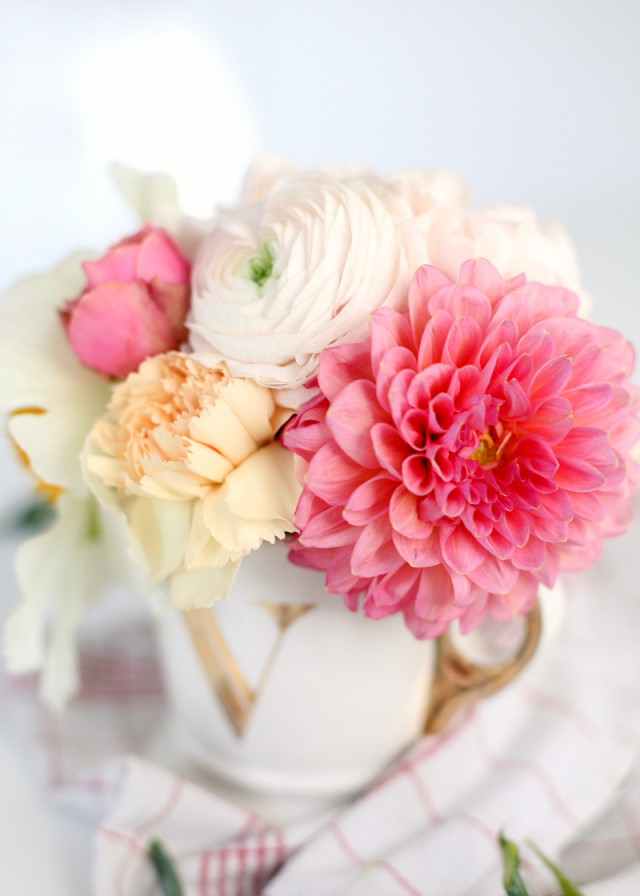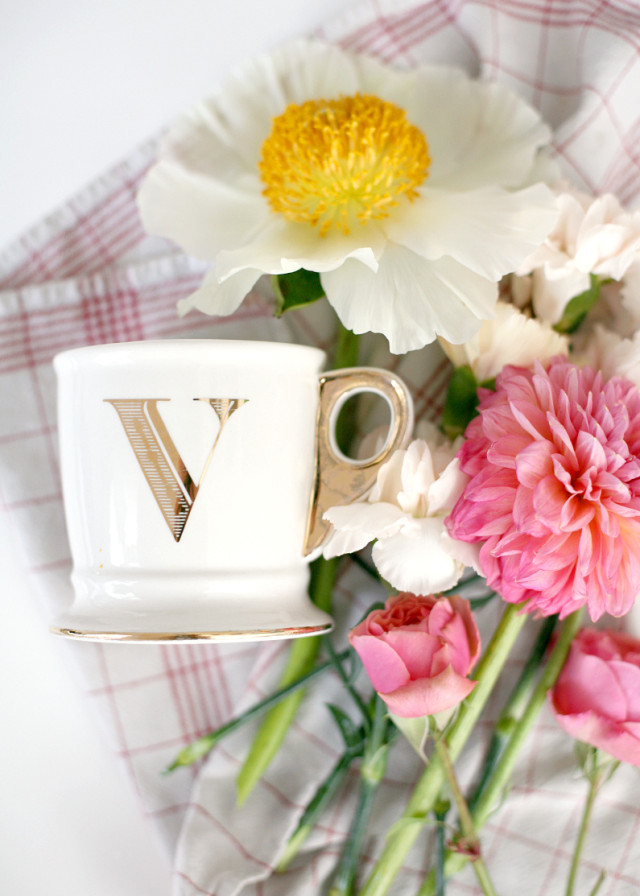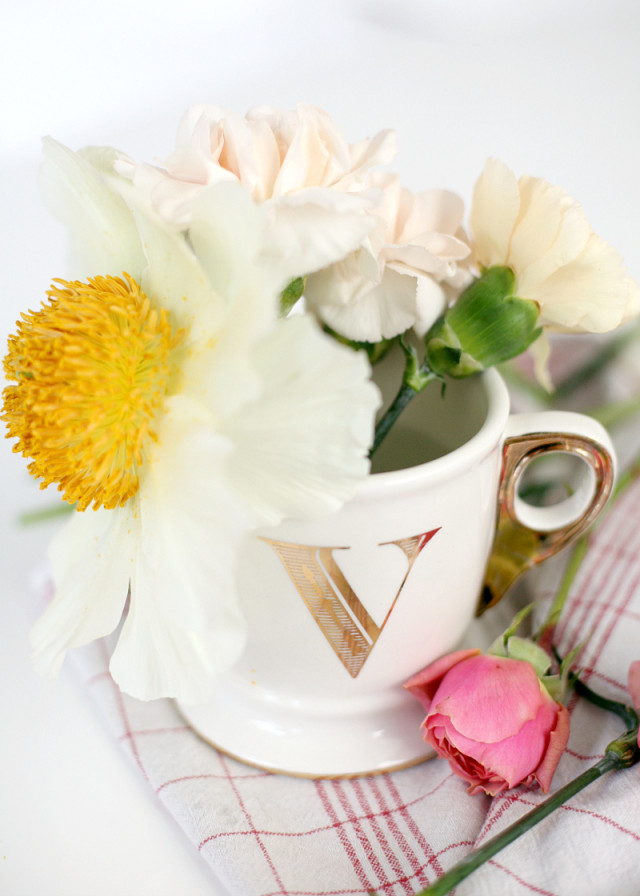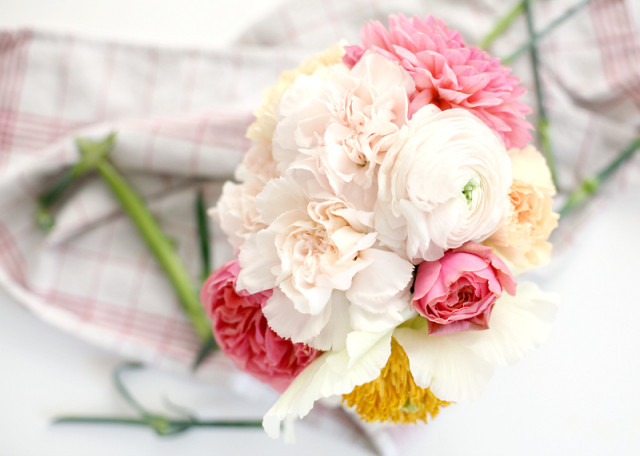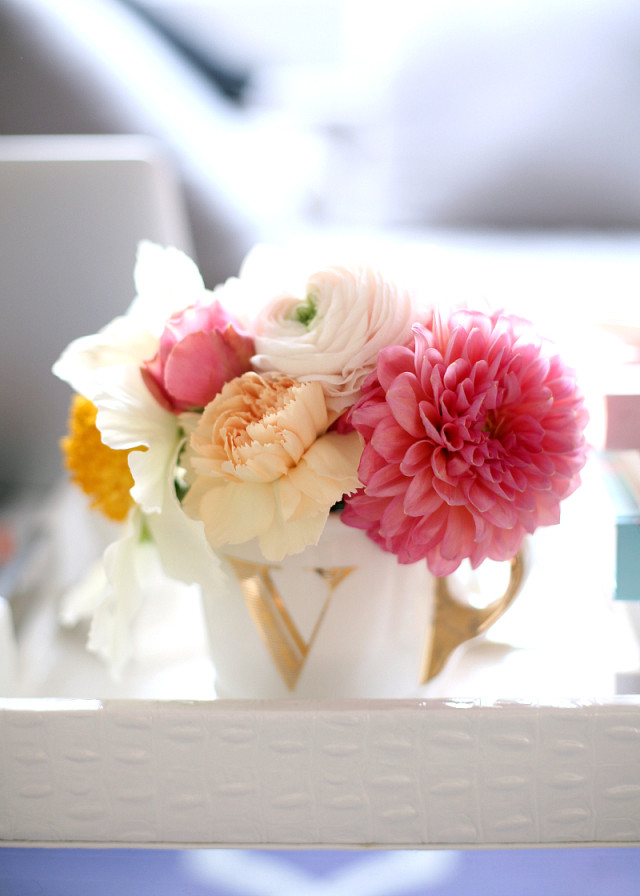 All you need are about 10 different flowers in various colors that go well together. Cut the stems to about 20cm and arrange in your cup (I used my monogram mug from Anthropologie). For the arrangement I started with the light colors in blush and off-white, and then added the pink ones last for a pop of color. The cutest 5-minutes do it yourself project/flower arrangement!