FOR THE HOME: under the sun
Last weekend, when Mike was in Berlin for a boys trip, my mom came to visit in Vienna. We ran the 10km Frauenlauf together on Sunday and drove out to Tulln afterwards. Basically, Tulln is a big fat gardening paradise, with some amazing nurseries for everything your green thumb may desire (we went to Praskac because they are open on Sundays). Due to the fact that my thumb is not so green, I had to replace all of our plants this year as they looked a little worse for wear after the Winter. Luckily, however, my mom is quite the gardening queen and helped my turn our deck into a small oasis just in time for Summer to arrive (see how it looked last year HERE). I also stopped by my new favorite interior store (Lederleitner Home finally opened in the 1st district) for some outdoor accessories and couldn't be happier with the way our deck has turned out. A new umbrella for some shade and a cute string of lights for above the lounge area are still on my to-do list, but since this is where I plan on spending every free second this weekend, I wanted to go ahead and share some images with you guys anyway.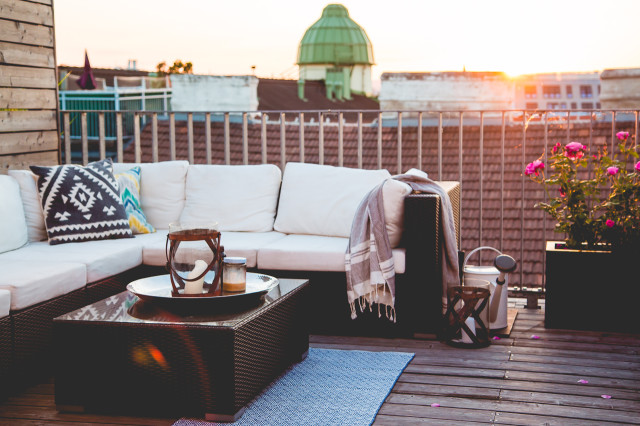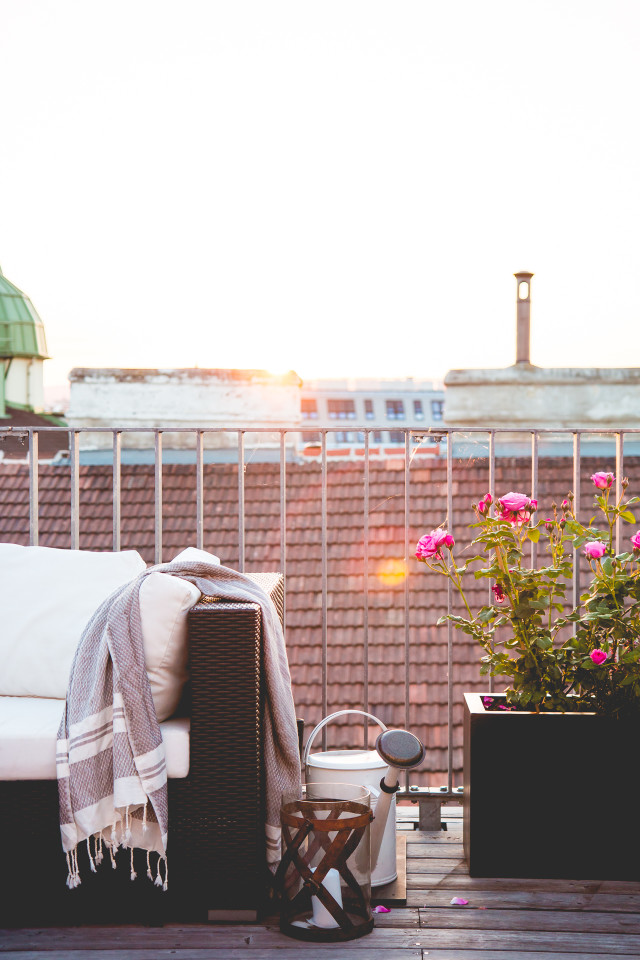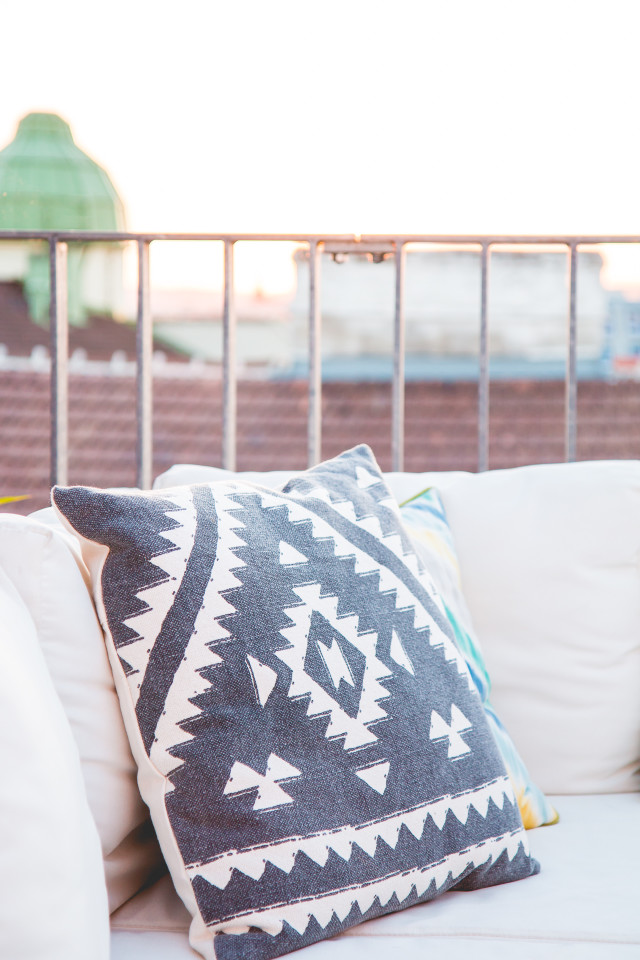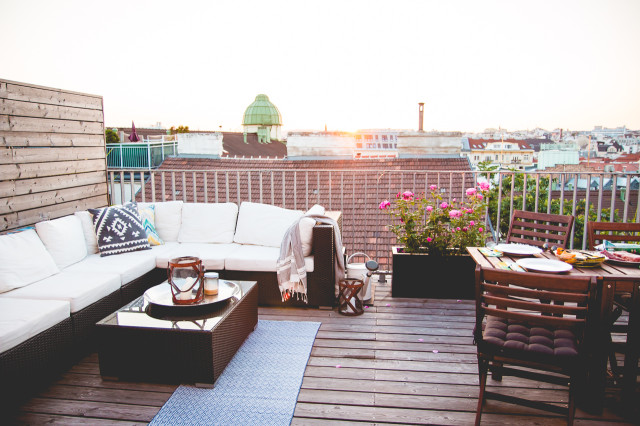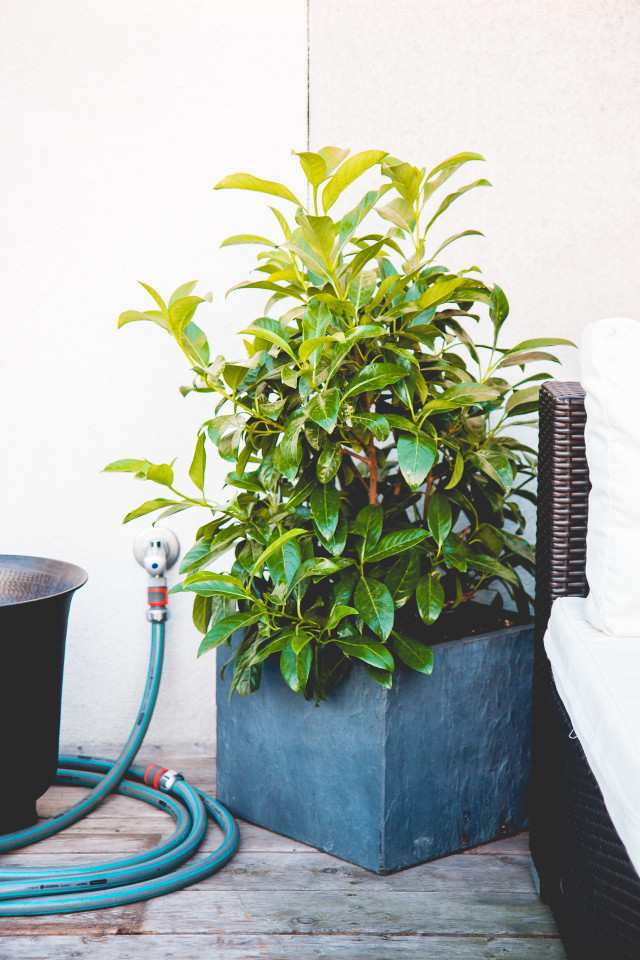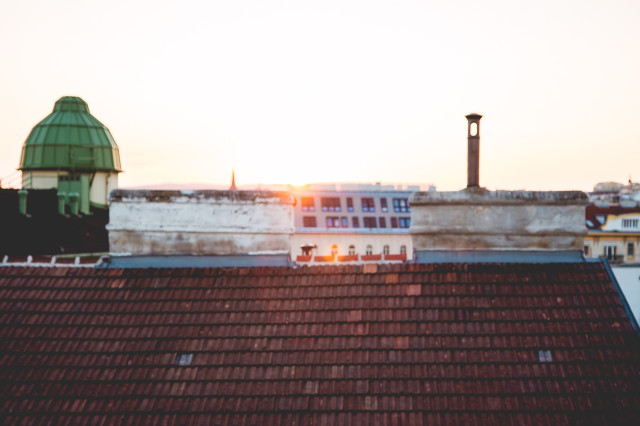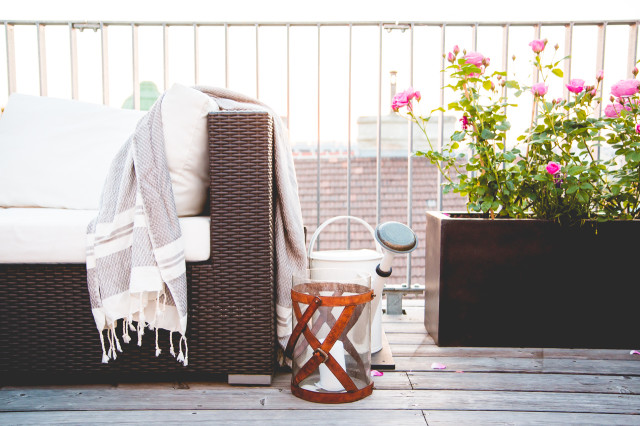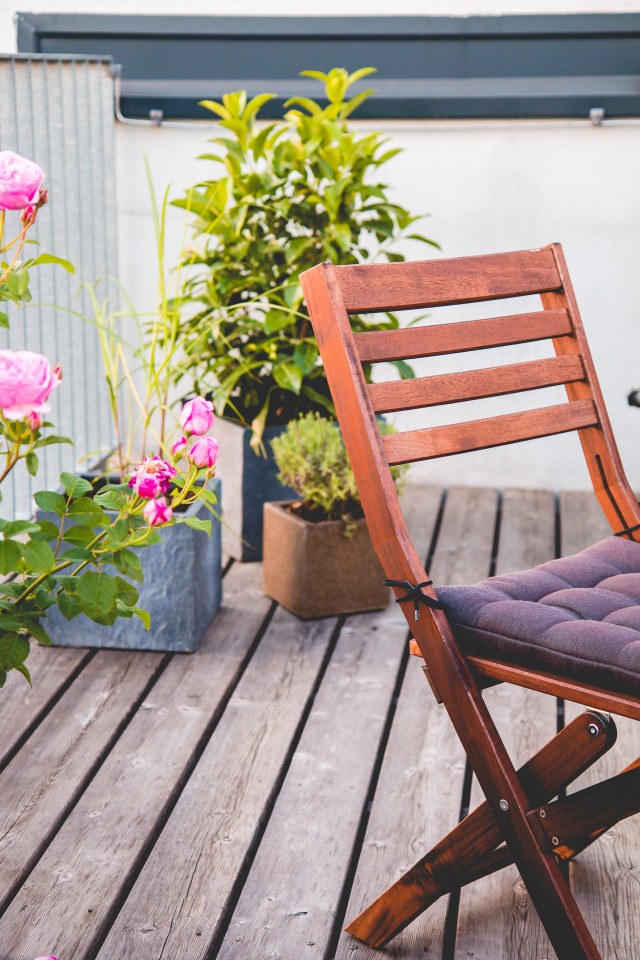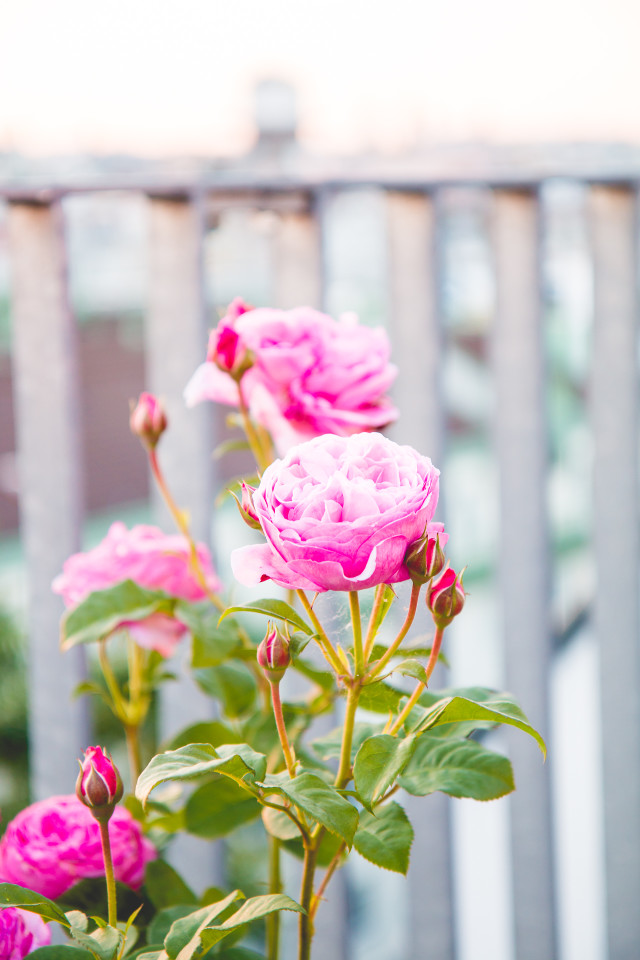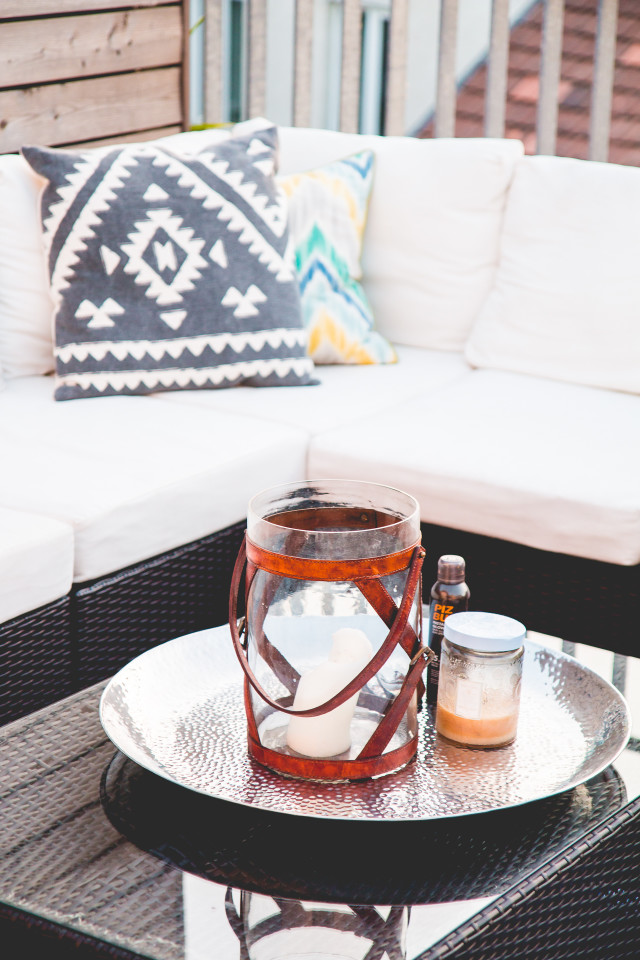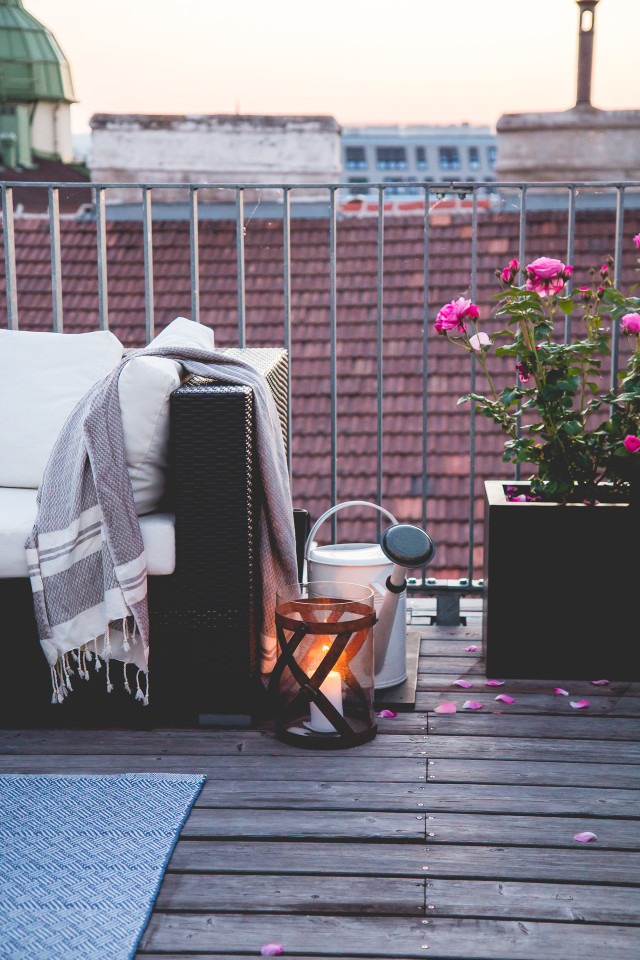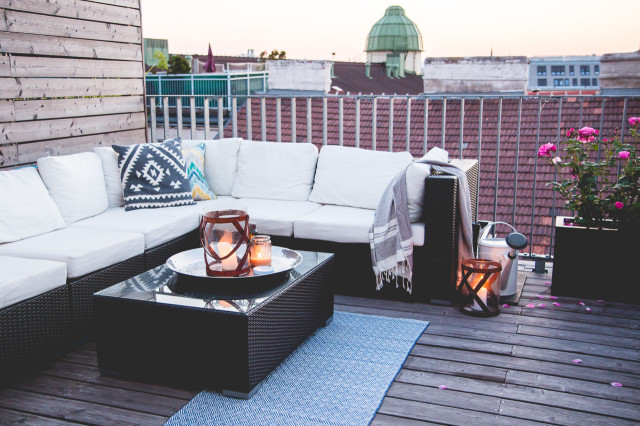 BELIANI: lounge seating area & table*
IKEA: wooden table, chairs & seating cushions
WESTWING: green/blue patterned pillows & lanterns
MERZ & BENZING: watering can
LEDERLEITNER HOME: gray pillows, silver tray & outdoor rug
PRASKAC: plants & pots
*I know a lot of you have asked where we got the outdoor seating on Instagram & Facebook, and as much as I love our lounge area, I cannot fully recommend the quality. The table has actually melted under the glas, which is why I got the big silver tray to cover up the holes. Also, my mom has similar outdoor furniture and her pillows are of much better quality. Just wanted to give you guys my honest feedback after so many asked.