FOR THE HOME: tales for oskar
I have a major weakness for pretty coffee table books. And while I do want them to look good around the apartment, I also want them to actually inspire me. Whether it is home decor, beautiful stories or photographs – books should be an escape from reality. My most recent purchase is "Tales For Oskar" by the super talented Kristian Schuller. He is my personal favorite photographer (some of you may know him from Germany's Next Top Model) and I feel like his fashion photography captures the essence of a modern day fairy tale. A few years ago I saw some of his work at the Kunsthalle here in Vienna, and from the entire exhibition his photographs definitely stuck with me the most and made a lasting impression. So much, that I went back to see the same exhibition for a second time.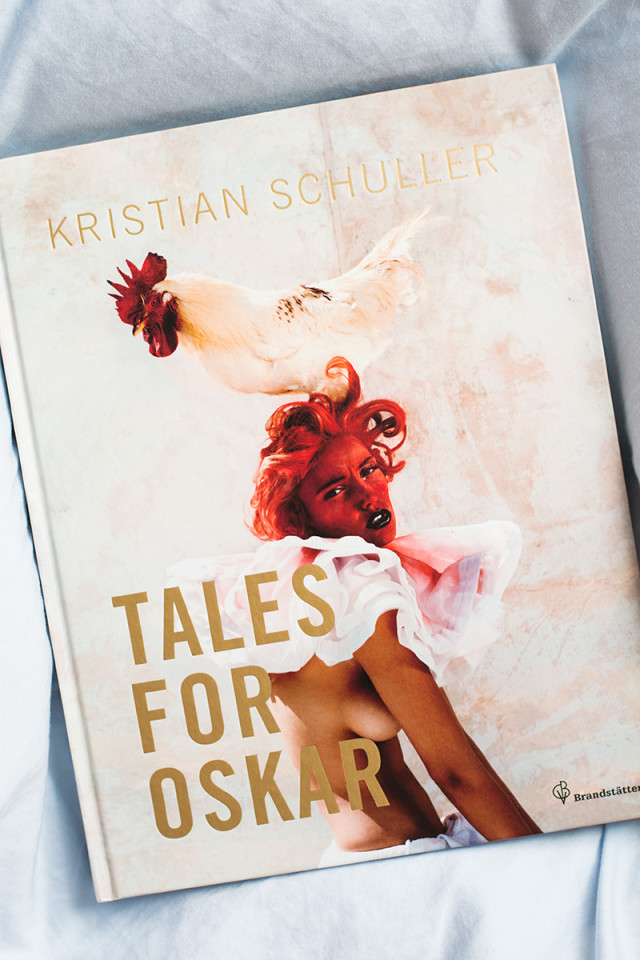 After his first book ("90 days. One dream.") I couldn't wait for his second book to be published and had literally been waiting for "Tales For Oskar" to hit Amazon on October 6th. When asked about the title of the book, Kristian replied the following:
"Oskar ist für mich ein Synonym für das Kindliche, Frische, Naive. So, als ob man jeden Morgen wieder Lust hat, eine Sandburg zu bauen"
("To me, Oskar is a synonym for the child in us, freshness and the naive. As if you felt like building a sandcastle every morning!")
As someone who stalks people on Instagram, I already got a few first peeks at what the book would be like on Kristian's account, but it is so much more than that. Not only does the book show dreamy photographs, beautiful girls and stunning clothes, but it also shows insights to the story prior to the selection and makes you feel like part of the creative process. Some pages look like they were taken directly out of a personal scrapbook, with handwritten notes and tape stuck everywhere. Definitely one of the most inspiring and beautiful books I own! My favorite photo from the book? So many! But Anna Netrebko in the snow infront of the Hotel Imperial here in Vienna is definitely special, as is the bright fuchsia dress with the little piglets!