TRAVEL: El-Fenn, Marrakech.
Bonjour Marrakech! Yesterday, my mom, sister and I arrived in Marrakech for a girls trip. Even though it is my 3rd time in the Moroccan city, it is my first time really exploring and vacationing. The first two stays were fairly short and for work, so this time around we are on a mission to see and do as much as possible. Said and done, we arrived in Marrakech at around 1pm and only stopped at the hotel for a quick outfit change before heading out to Le Jardin Majorelle and then walked to the souks from there for drinks and dinner in the Medina (= old town). It was the perfect ending to our first day!
While Nomad is one of my favorite rooftops ever in Marrakech, I also loved El Fenn during my first time in Marrakech. With a super laid-back atmosphere, delicious (but pricy) mojitos, a superb view over the medina and Kasbah Mosque (al-mansur) and the prettiest courtyard ever, the El Fenn is a definite must when you visit Marrakech.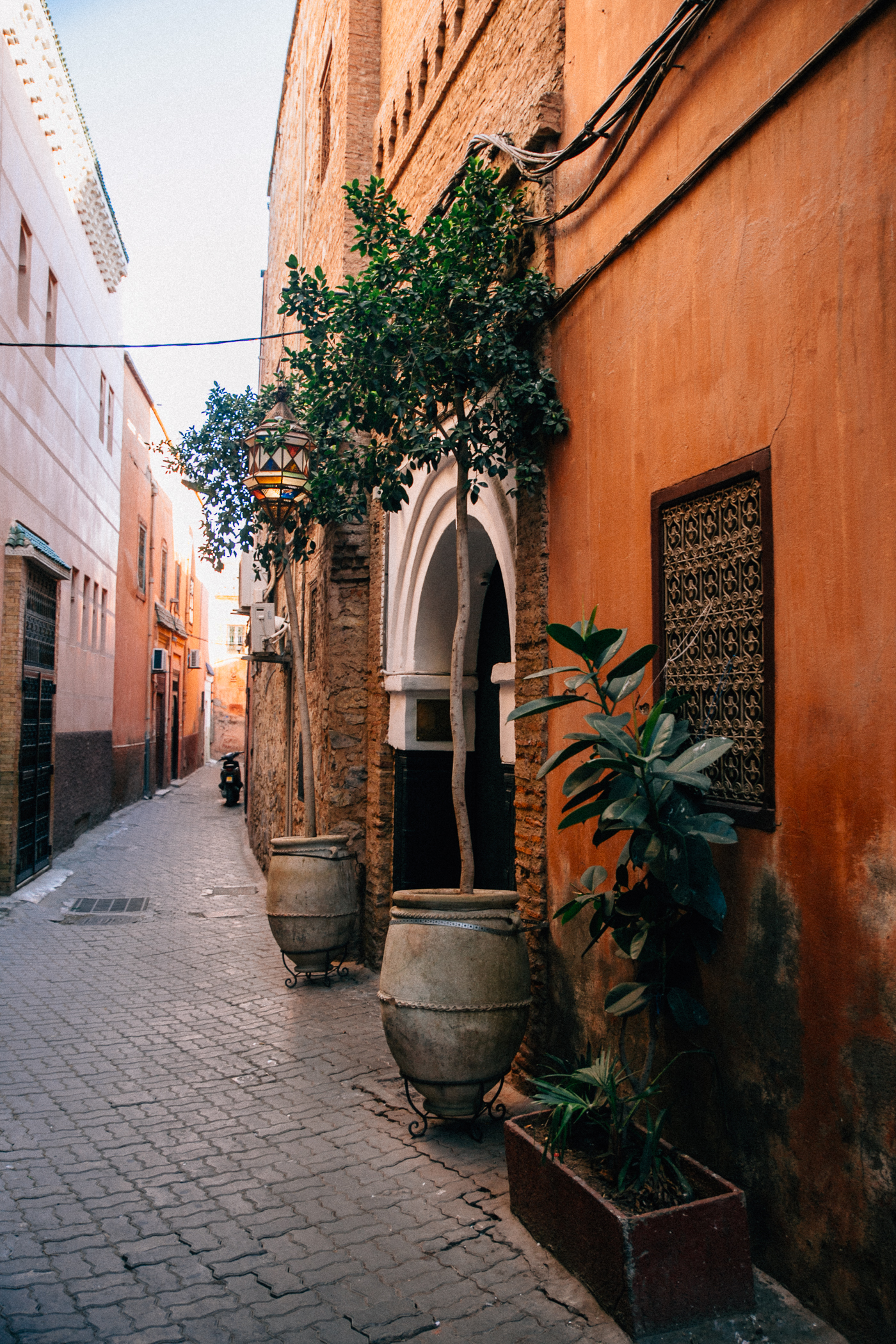 El-Fenn Marrakech
Tucked away in a more quiet area of the medina, closer to the outer walls, you'll find the beautiful entry to the enchanting riad on Derb Moulay Abdullah Ben Hezzian. Dark wooden doors, a bit of green and a beautiful lantern are only a small promise of the stunning interior and vibrant colors you'll find inside. Through candle-lit halls painted in bright red with lots of art on the walls, you can make your way all the way up to the rooftop for drinks and/or dinner – even if you are not a guest of the boutique hotel. My favorite time to come is around 6pm for the last bit of warmth and to watch the sun set over the old town.
During Summer, they also serve dinner upstairs, but for us the food menu was only available downstairs in the restaurant, which is an eclectic mix of concept store, bar and restaurant with very friendly service!
Prices: 13€ for a mojito, around 6-10€ for appetizers and most main dishes around 14-16€.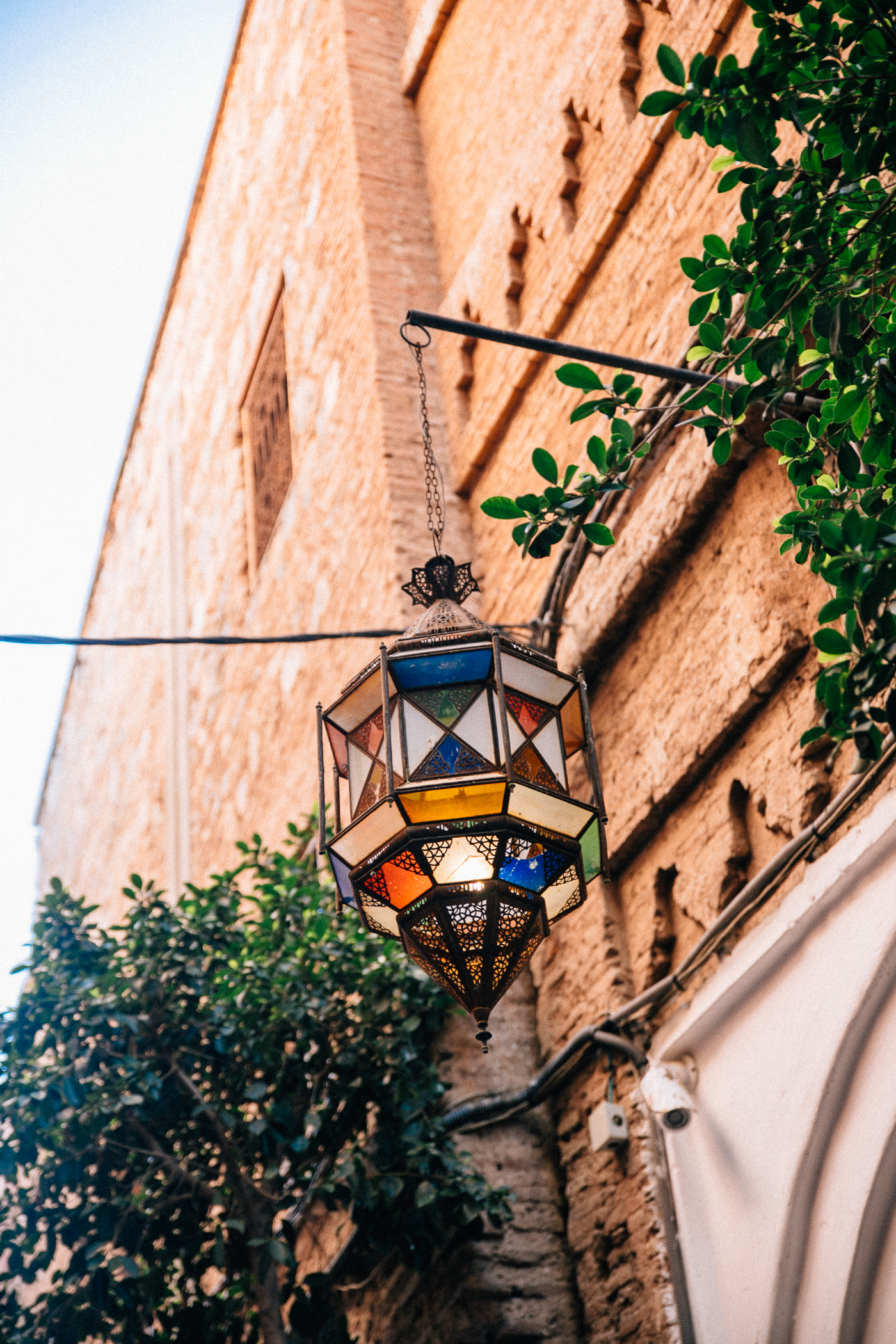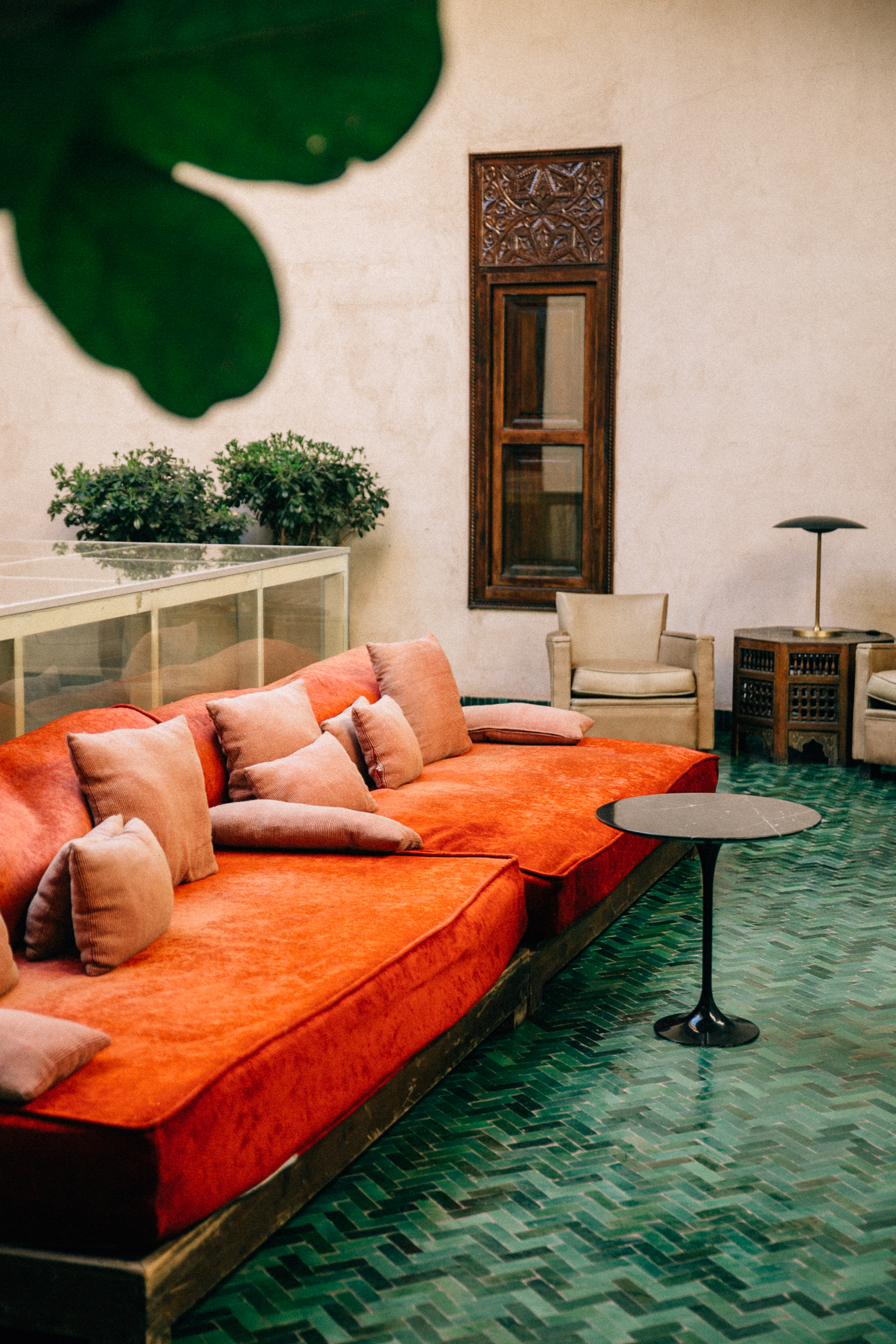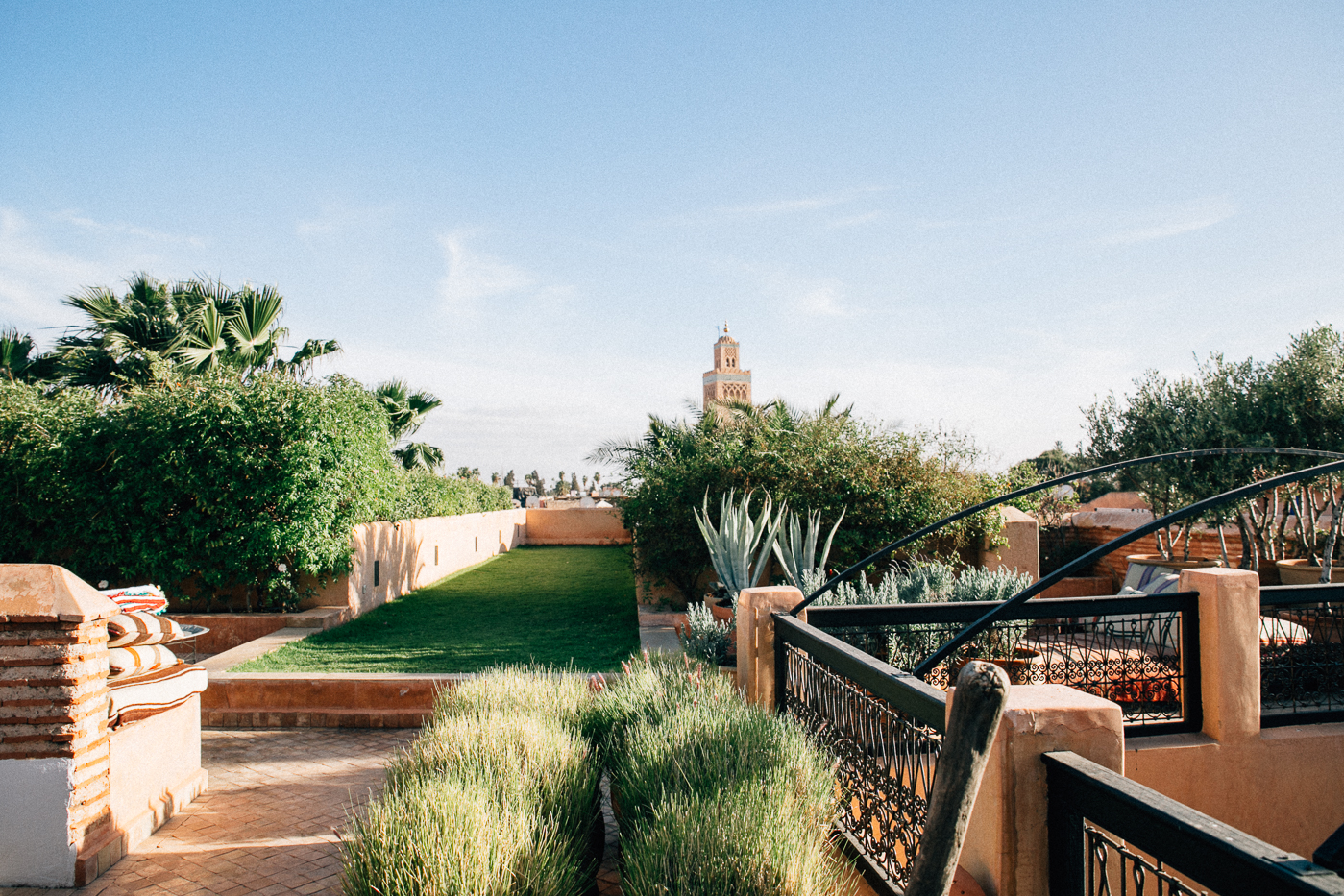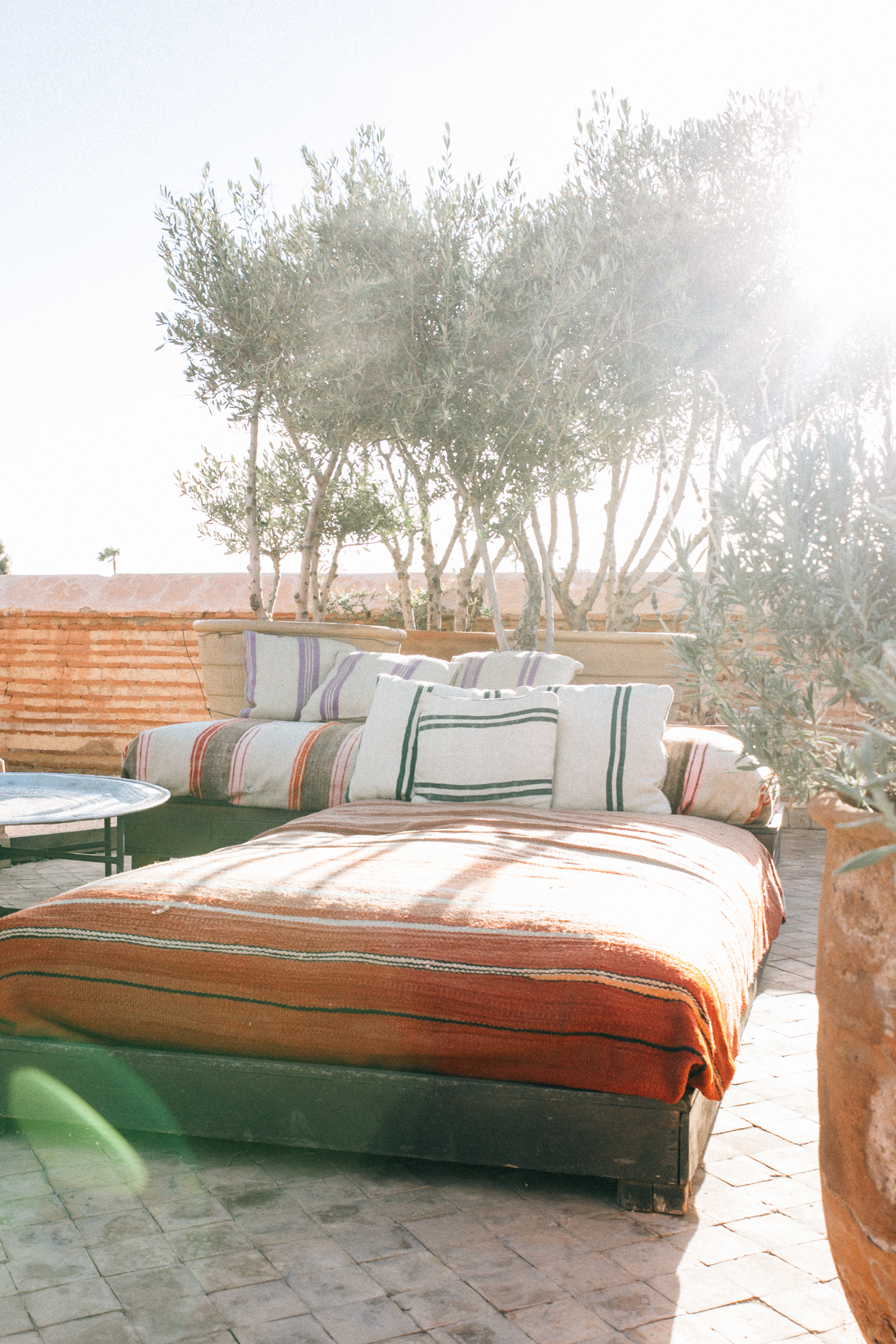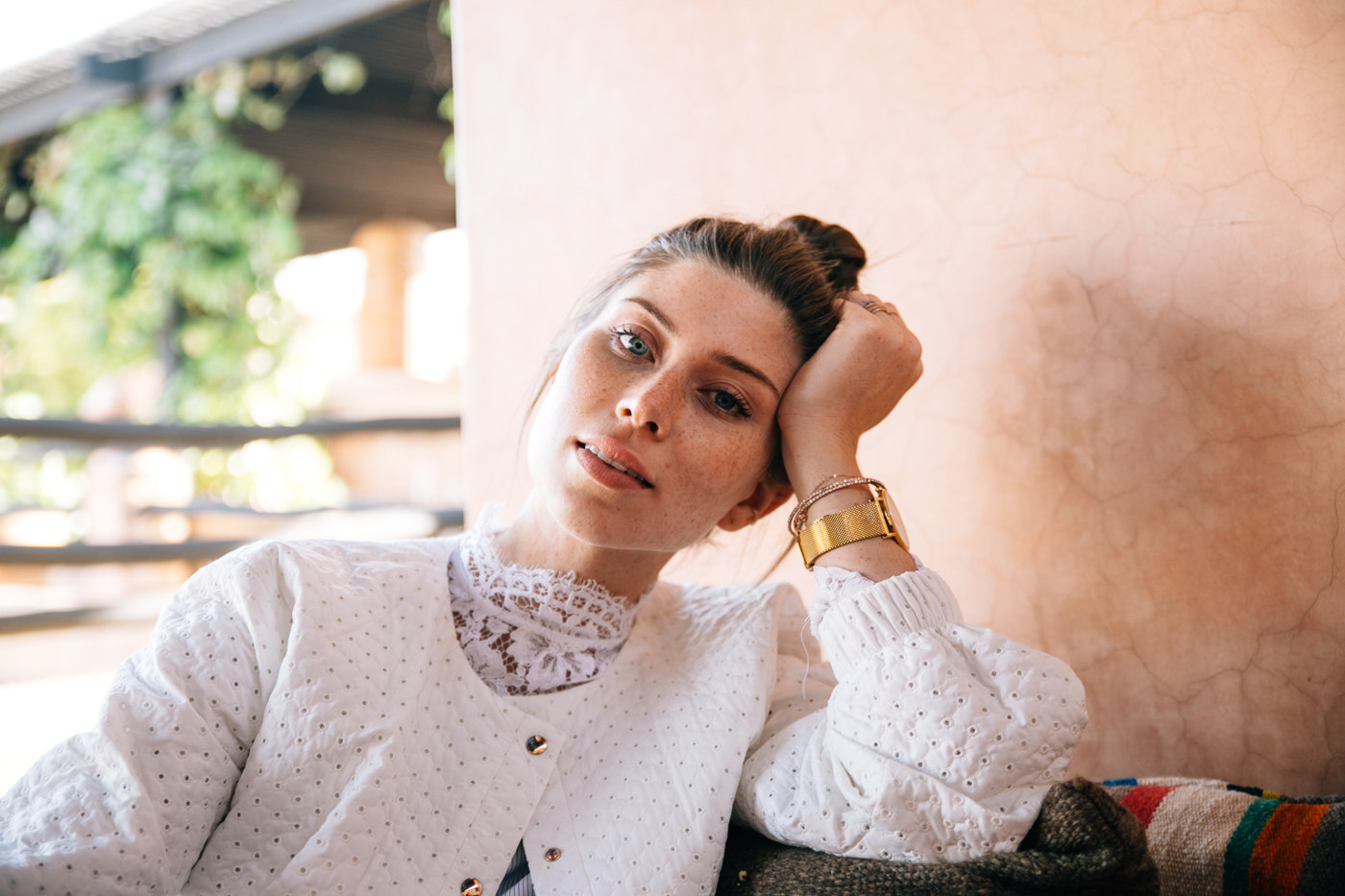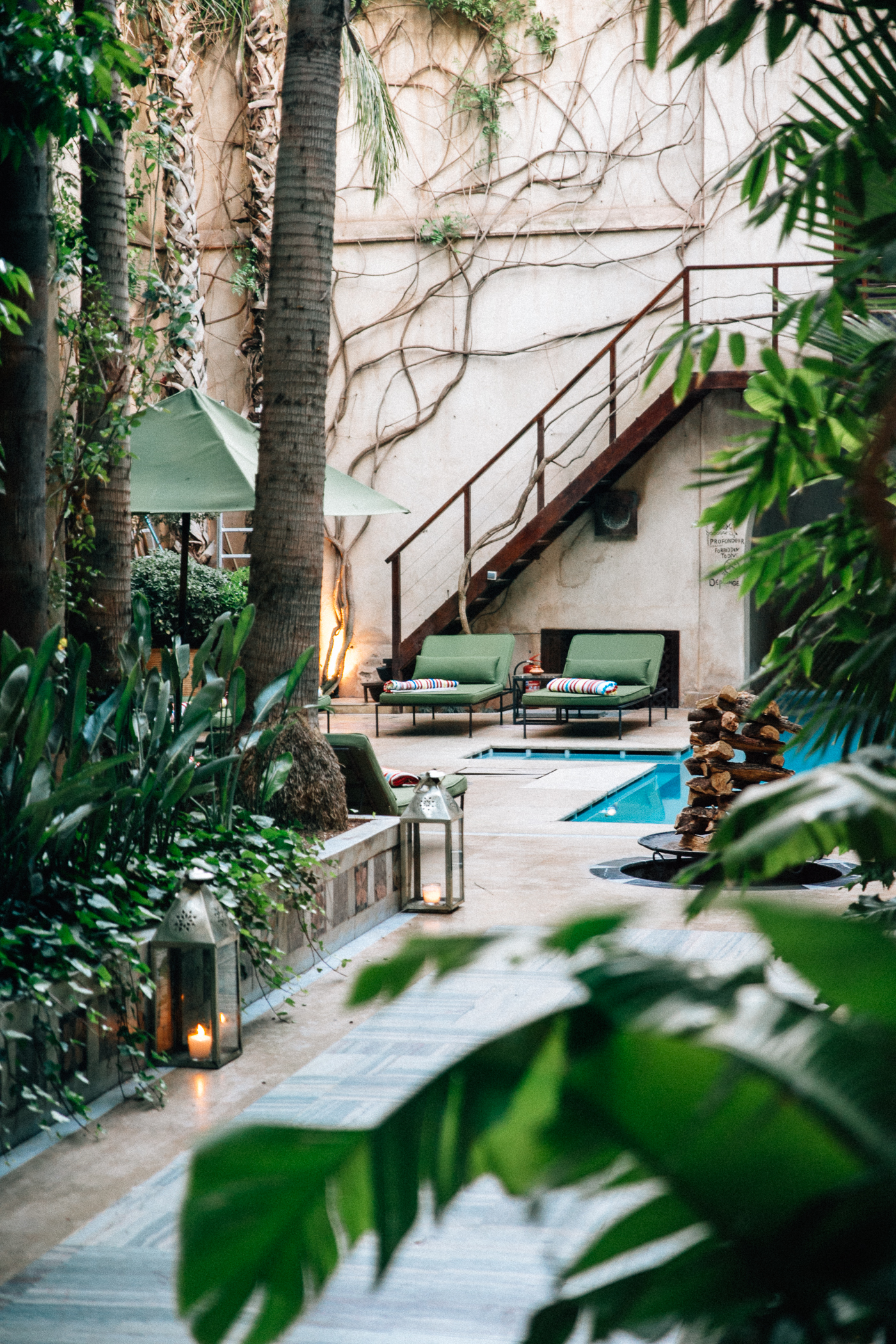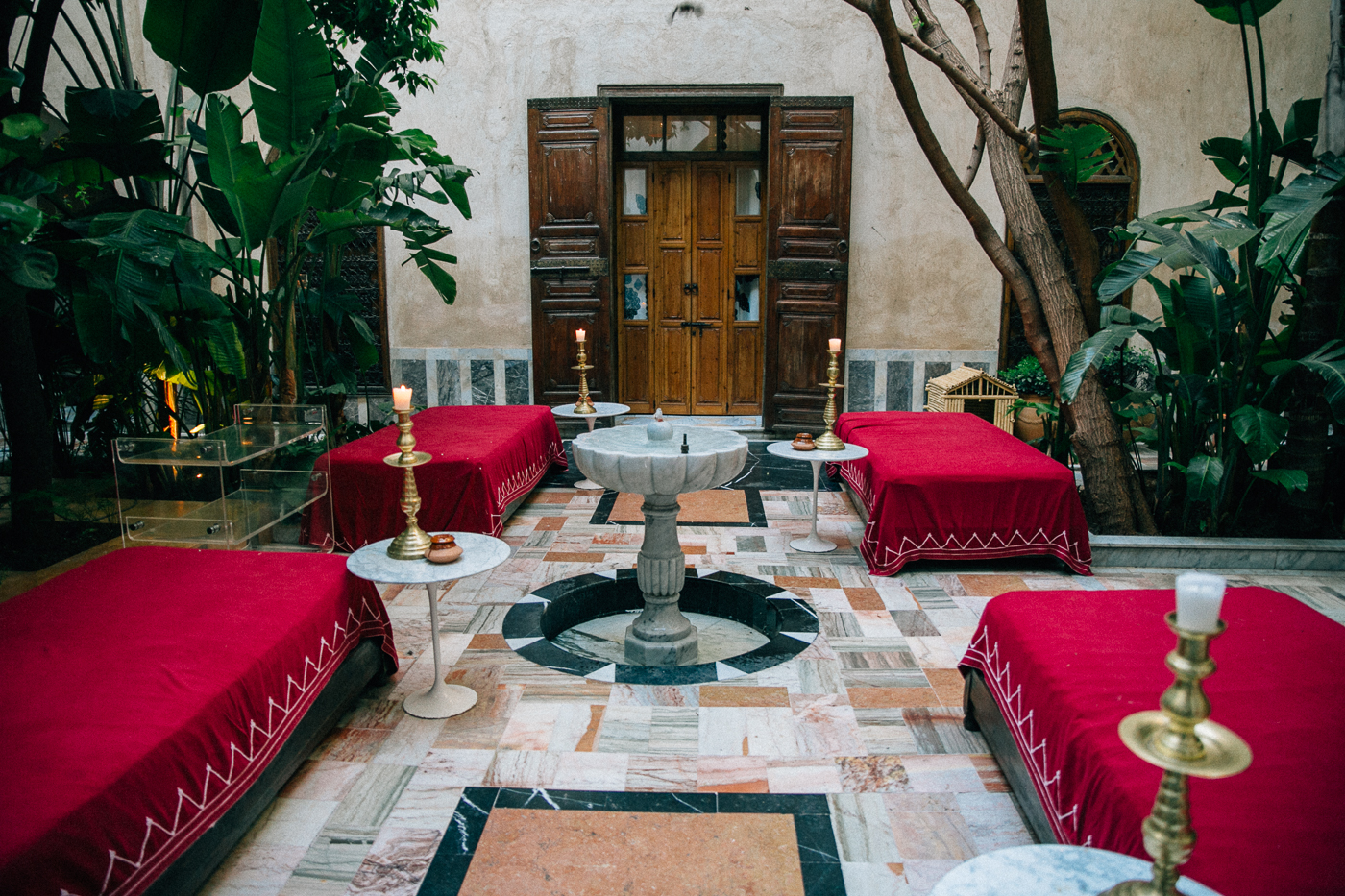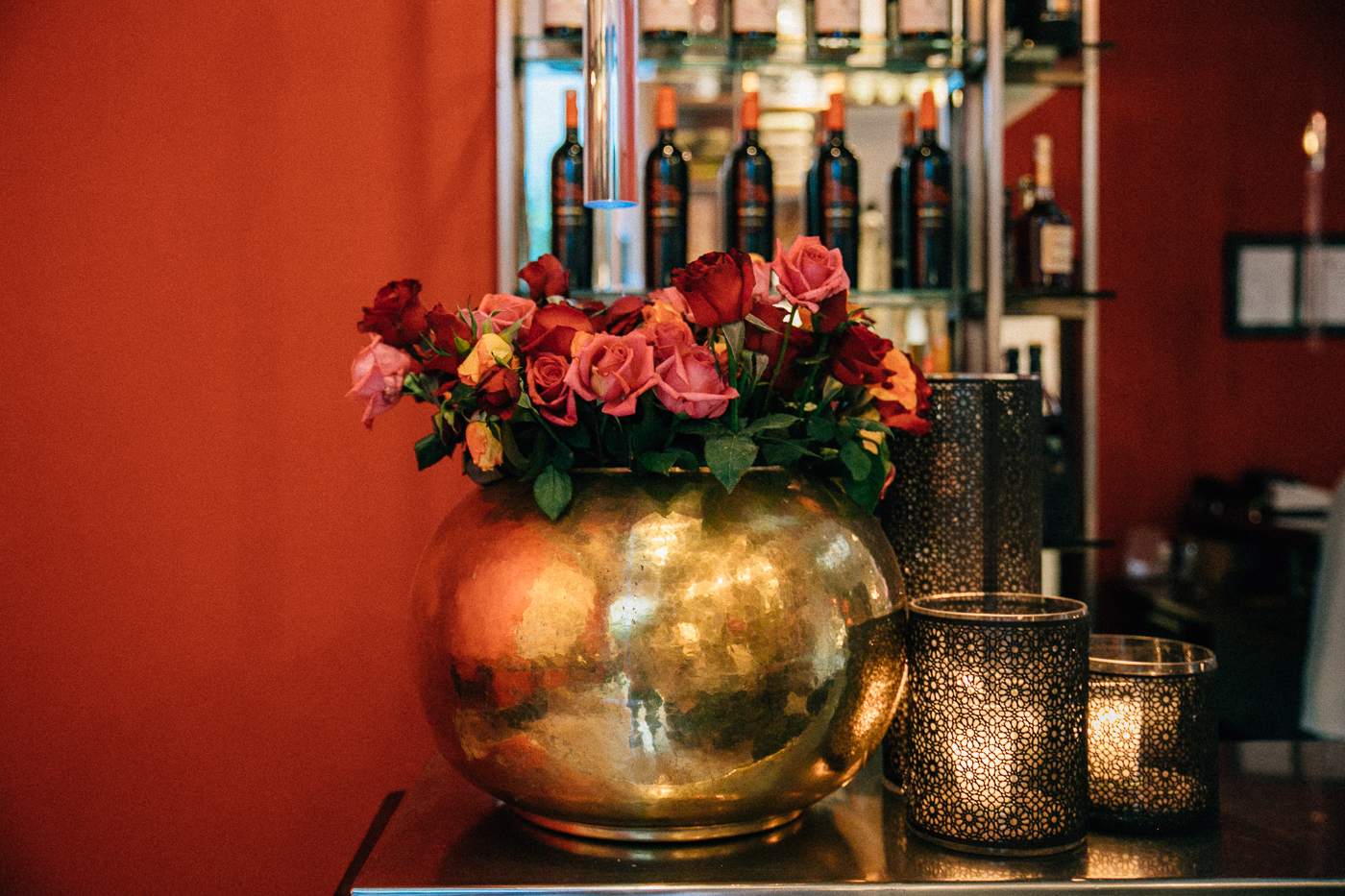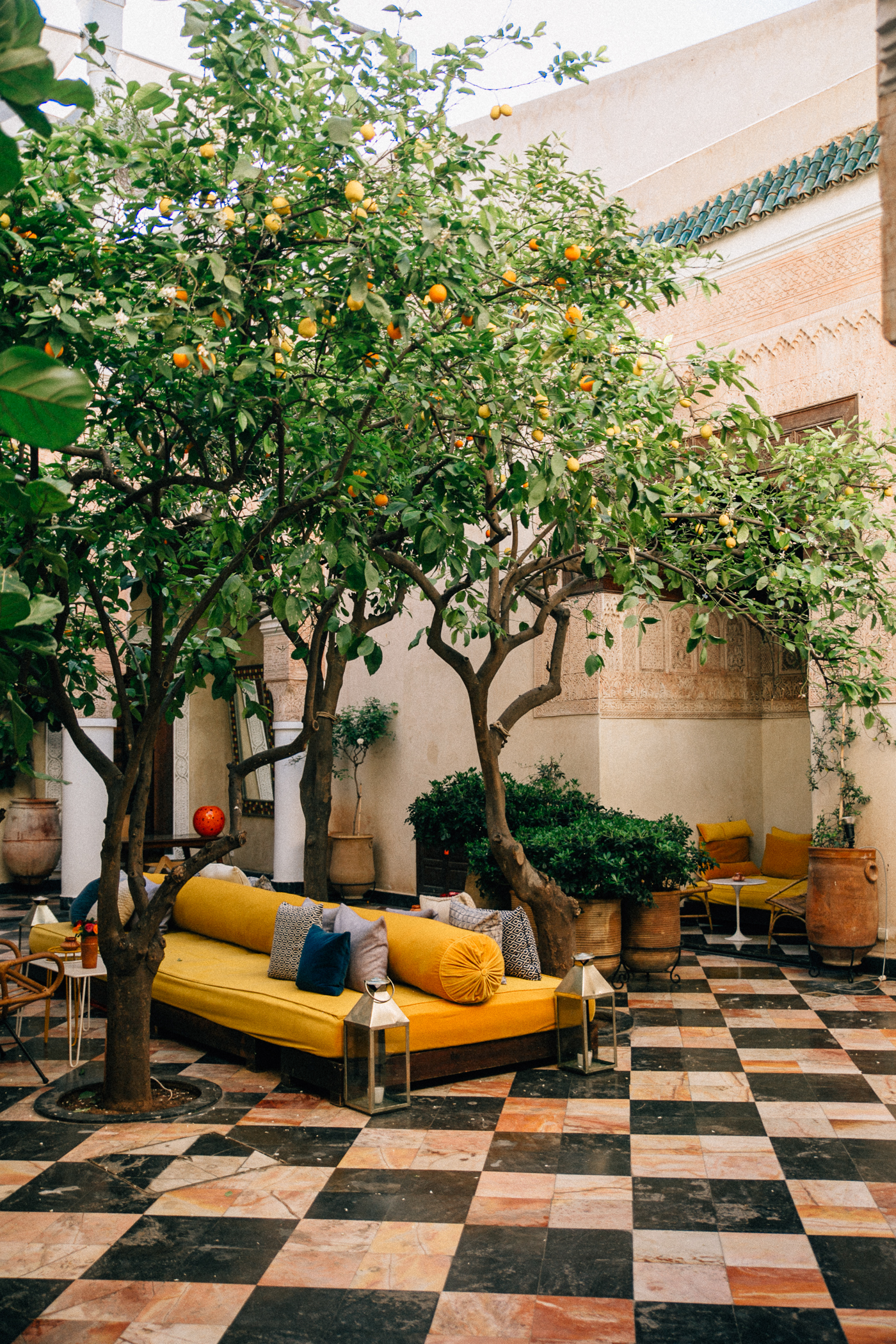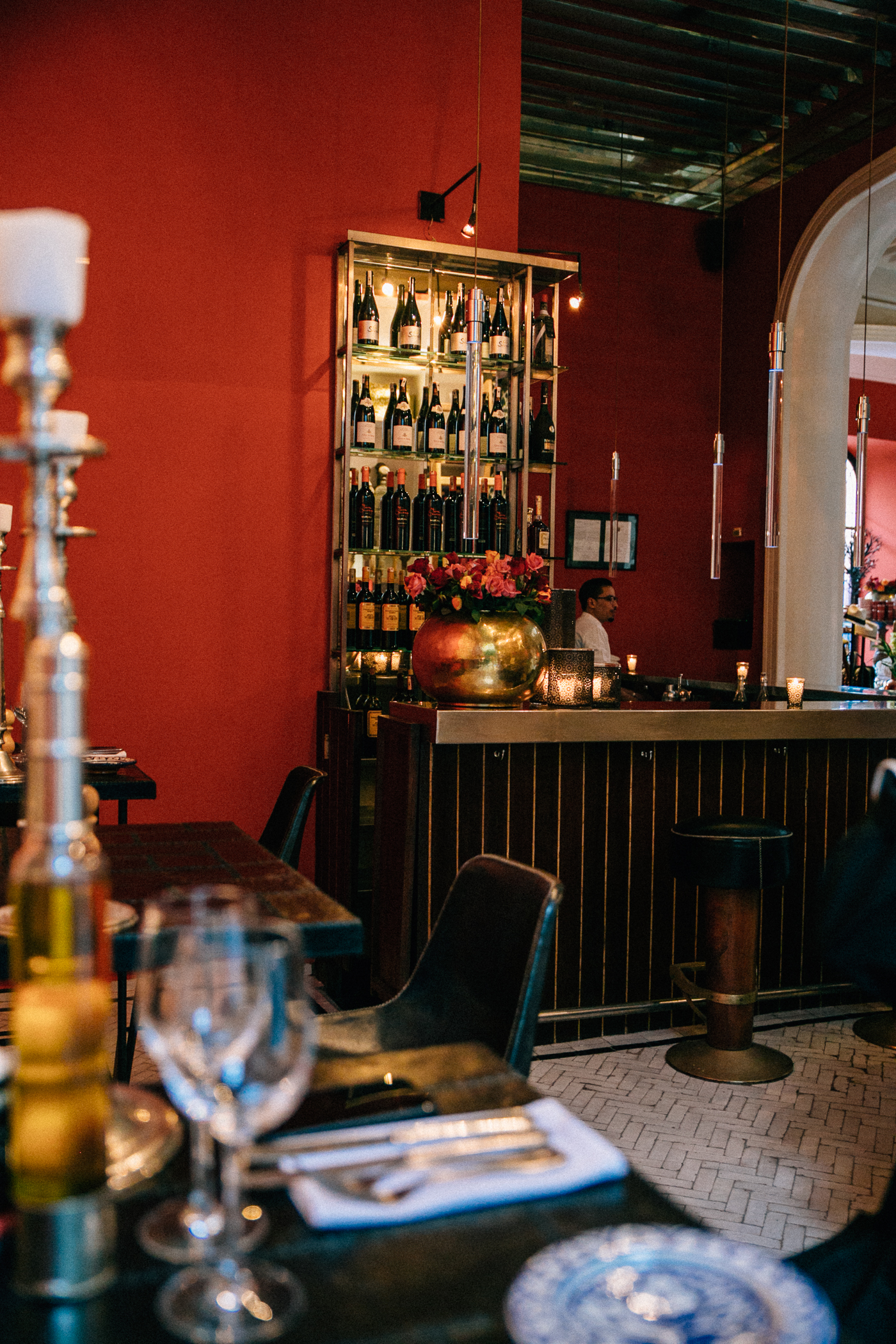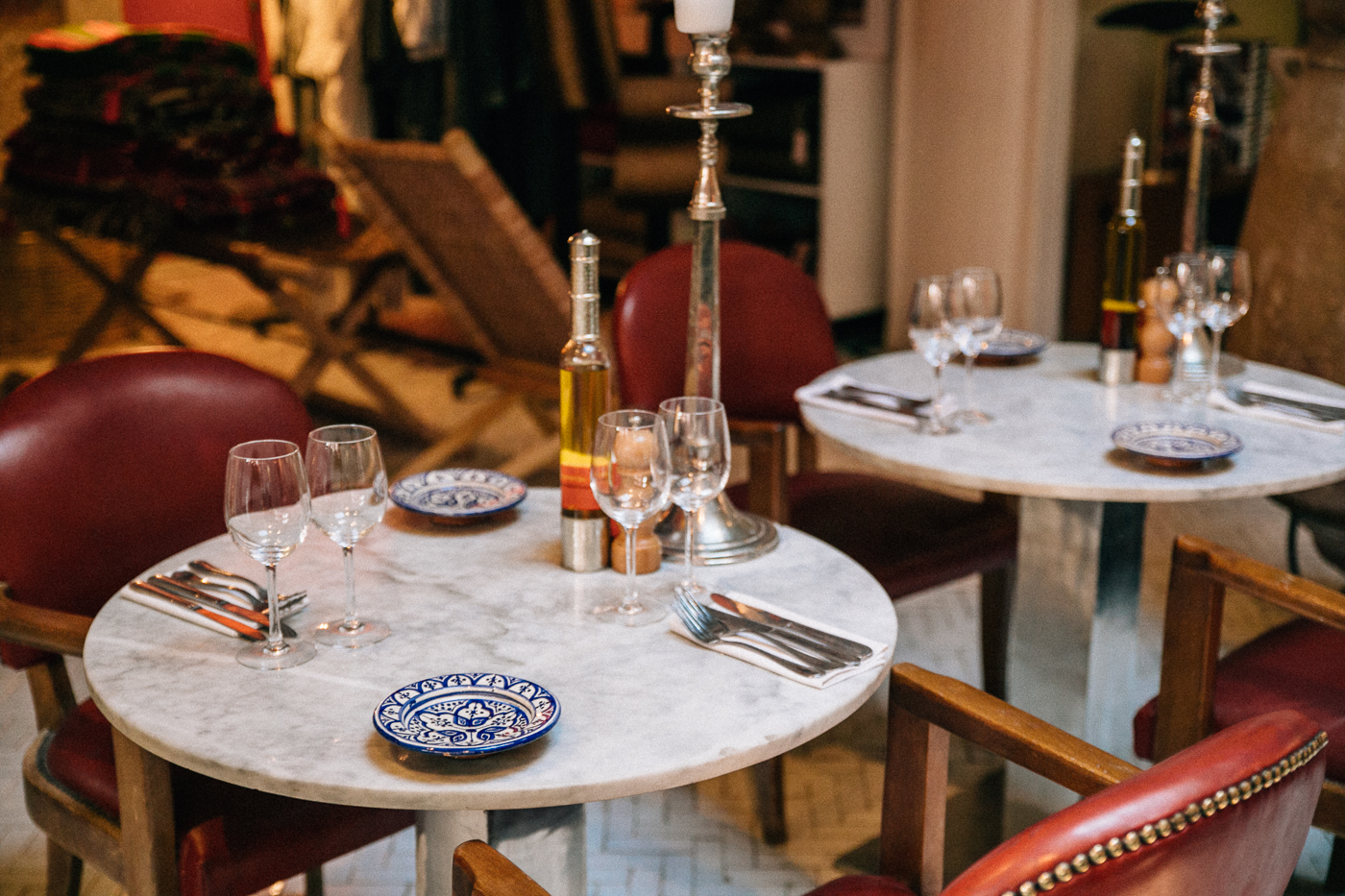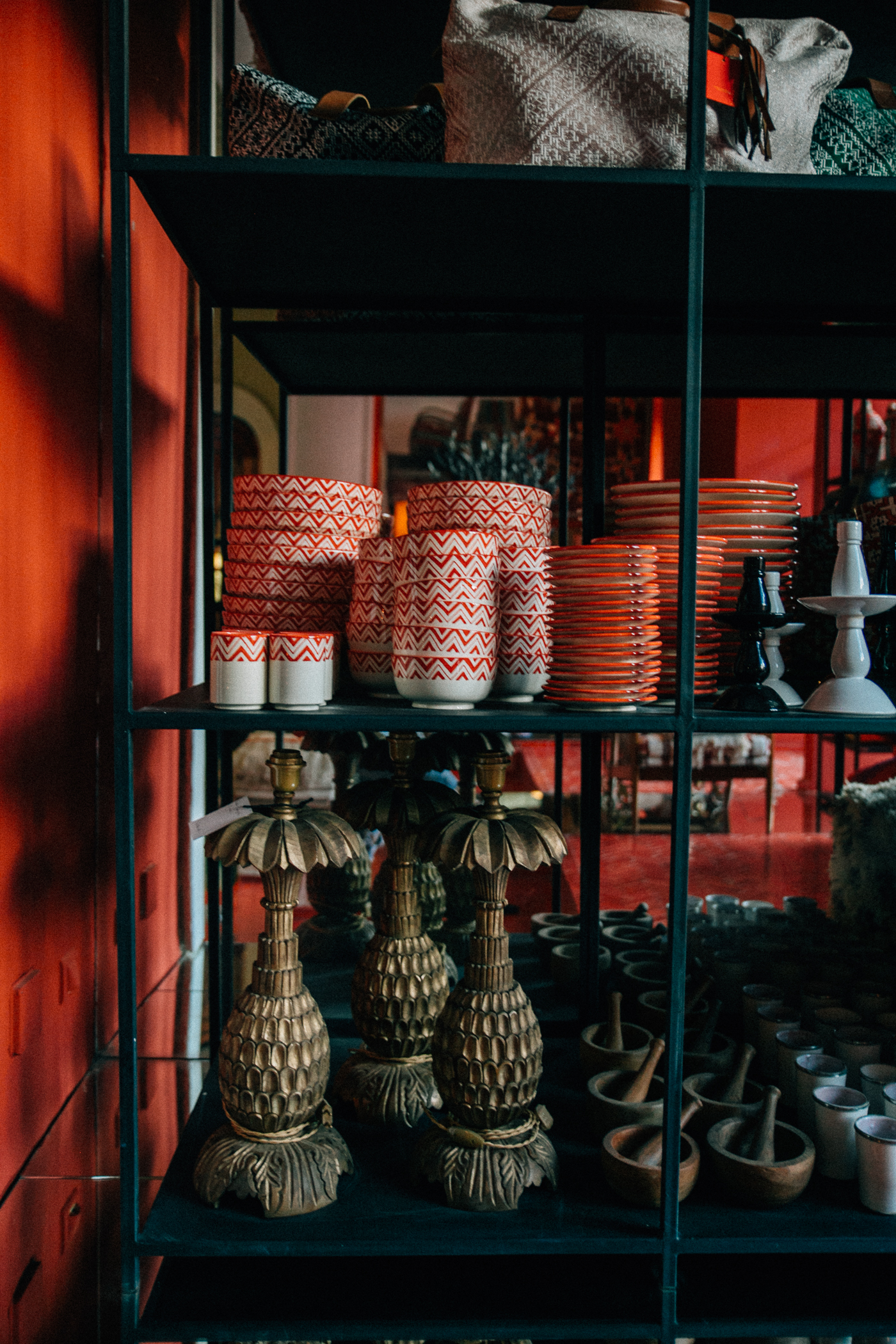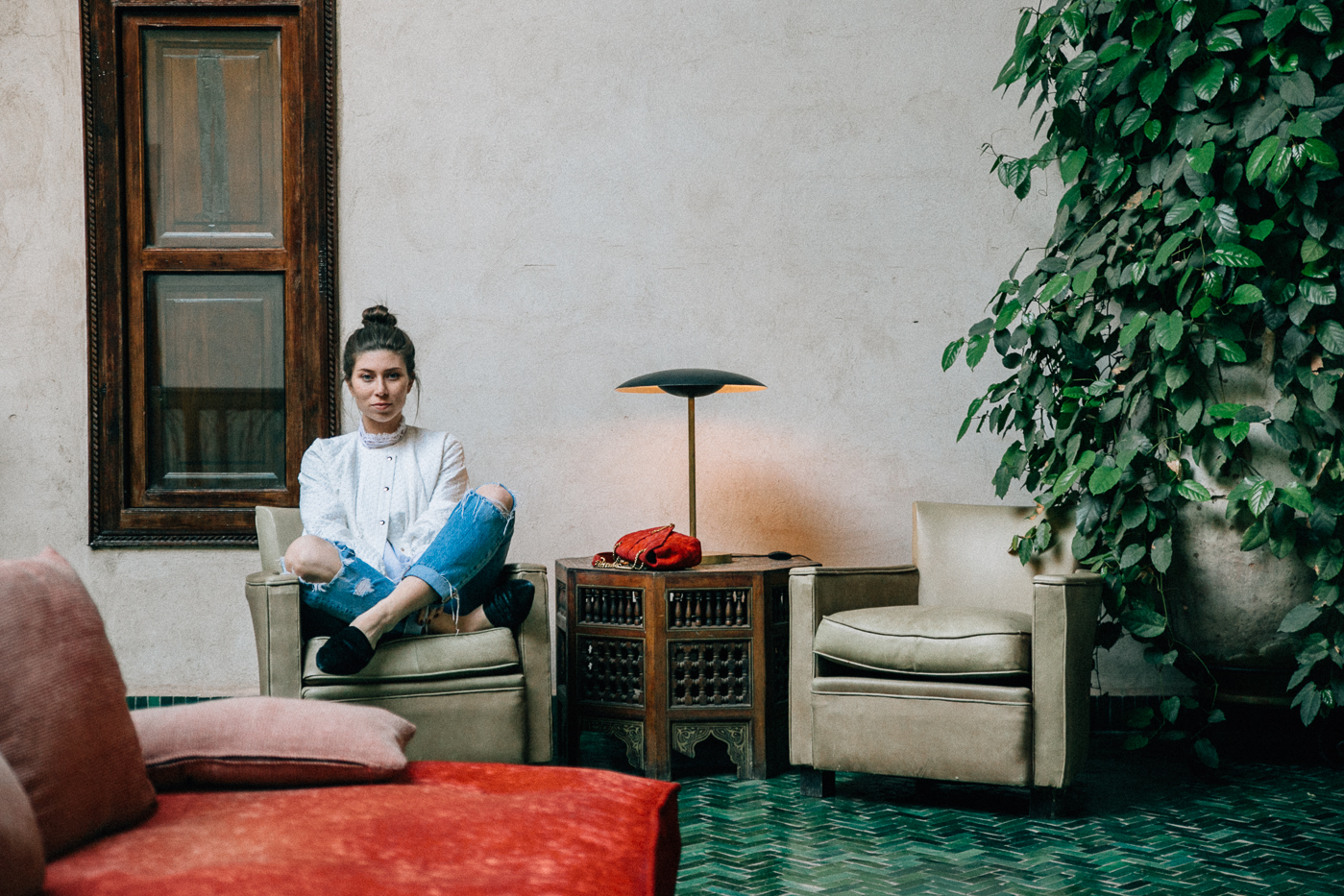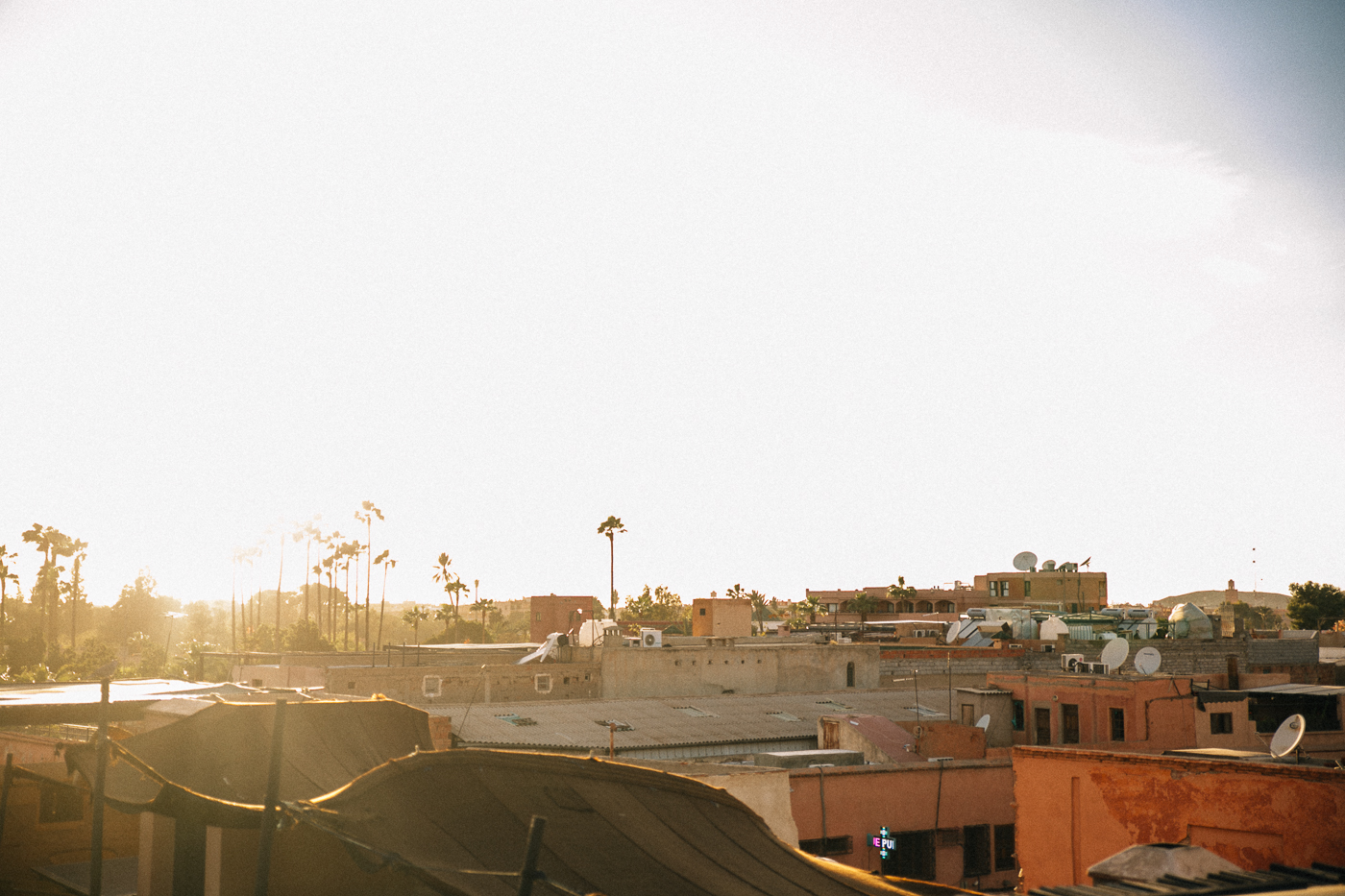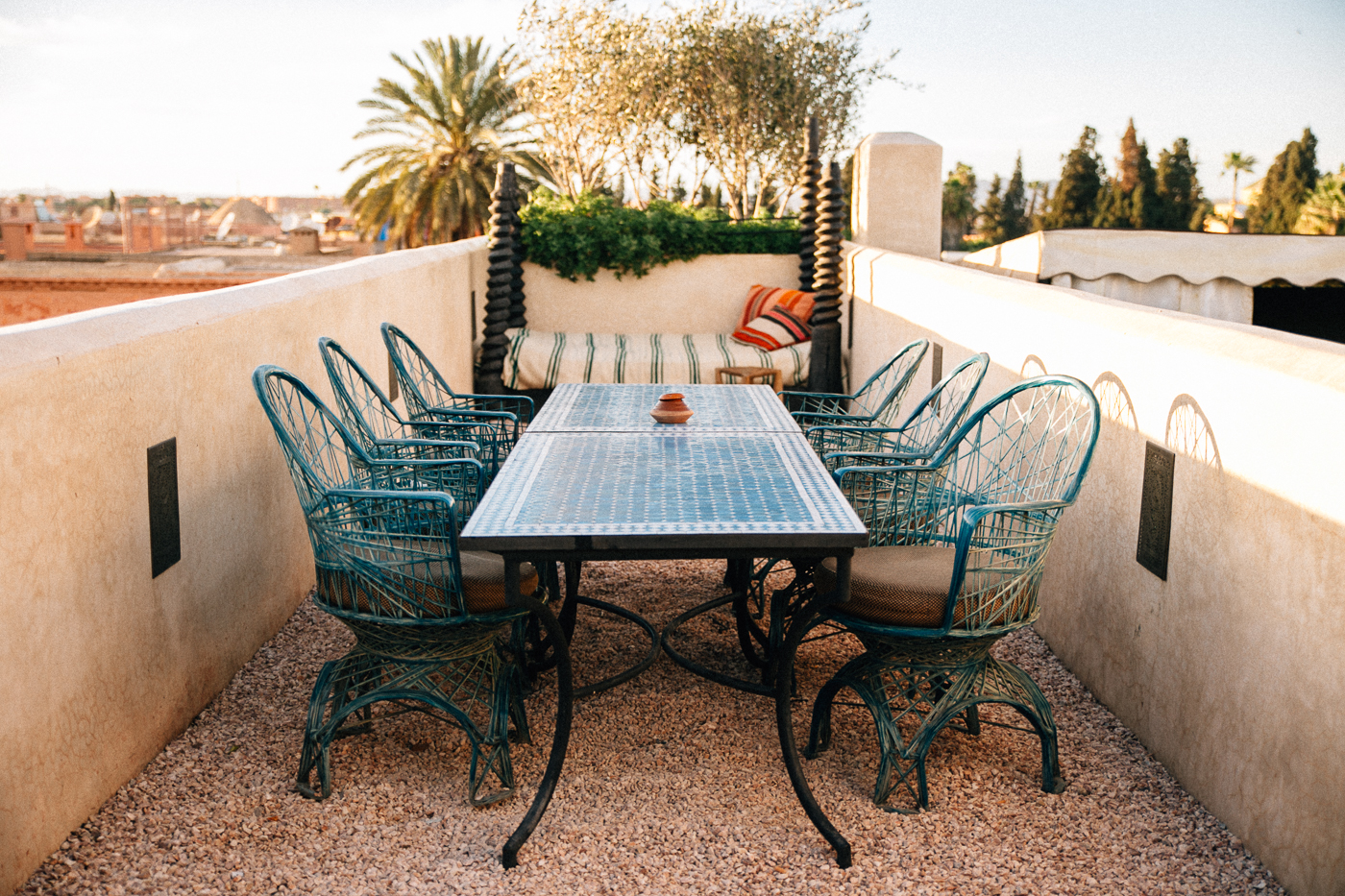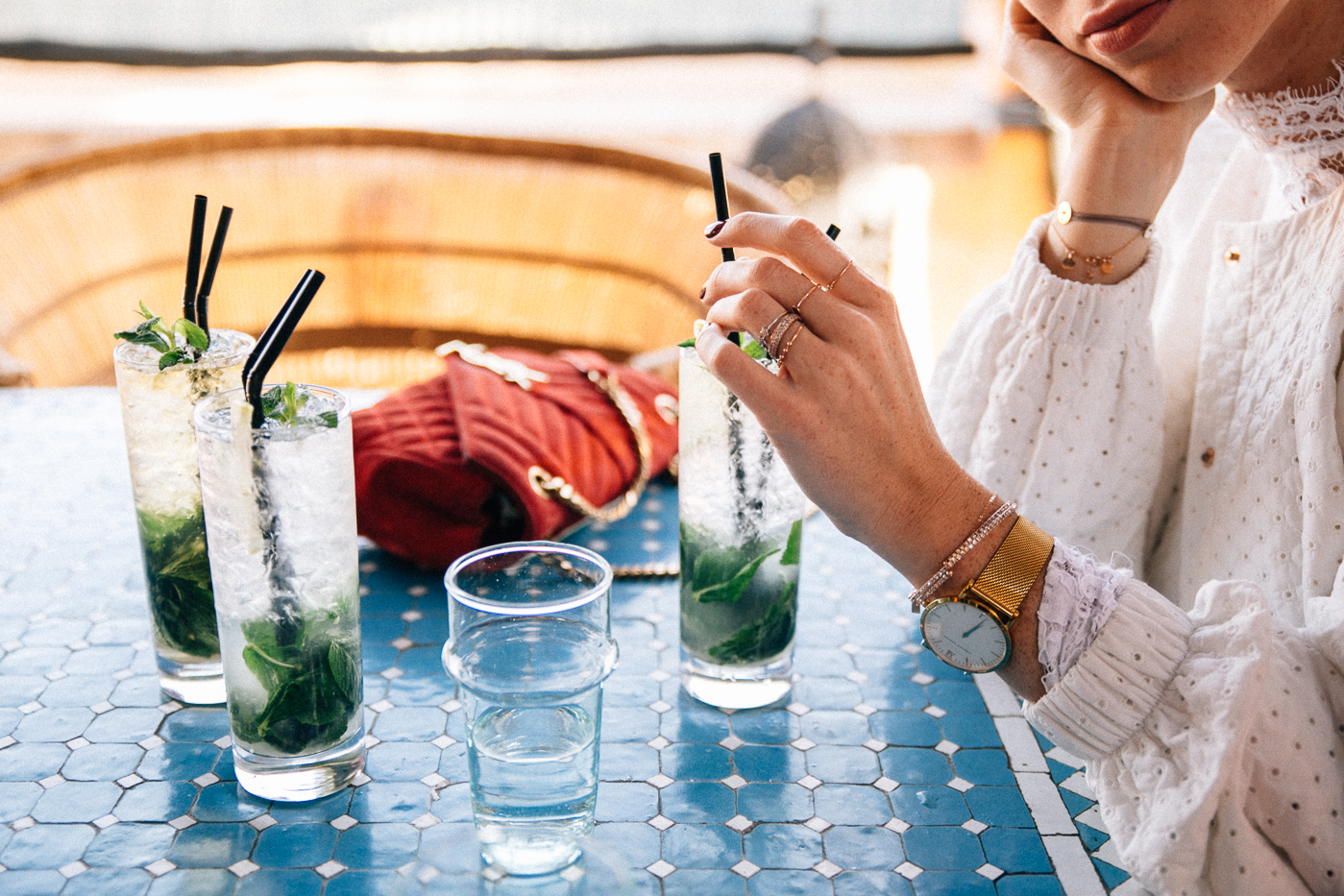 El-Fenn Marrakech
Derb Moullay Abdullah Ben Hezzian
Bab El Ksour, Medina