JUICE CLEANSE: yes, no, maybe so?
After a vacation filled with indulgences, I was ready for a healthy game changer this week to get me back on track. Do you guys know the feeling of literally craving a salad or fresh green juice after lots of food from the not-so-healthy department? That's exactly what I felt like when I returned to Vienna on Monday. Luckily, I had given my sister a 3-day juice cleanse with Detox Delight for Christmas this year and we decided to do it together this past week. I just finished detoxing last night and since I got plenty of questions on Instagram, I decided to share my personal experience of my 3rd juice cleanse with you guys. It is a topic that can occasionally cause controversy and opinions range from yes, no to maybe so. Mine is a definite yes, and here's why:
I love all pressed juice. The greener the better. It is usually something I treat myself to occasionally at juice bars, so the thought of lots of juices delivered right to my door is appealing to me!
If you've never done a juice cleanse, it seems ridiculous to me to judge it. Sure, exchanging a few solid meals for liquids is not for everyone, but everyone I know that has tried a cleanse has gone back for more.
Hello flat tummy! In all honesty, my stomach is never really a problem area for me and I've done 200 crunches at every gym visit since I can remember. However, there is that certain slim, light feeling when you detox – basically the exact opposite of  feeling bloated.
Not having to cook can be appealing at times! With a juice cleanse, you get everything you'll need for the duration of the cleanse delivered right to your home. No grocery shopping and no creativity for meals needed.
After the juice cleanse, I have always noticed a drastic change in my own personal sensitivity to feeling full and portion sizing. It is almost scary how often I continue eating when I am actually already full. Post cleanse, I know exactly when I've had enough and love that perfectly satisfied and not stuffed feeling when leaving the table.
It is the perfect start for healthy habits! During the detox, I can tell how cravings start fading by the day. I still remember the first time Kathi and I did our 5 day cleanse back in December 2014. All week, we thought of the wildest things we wanted to eat afterwards. Once we were done with the cleanse, all we wanted was whole fruit, salads, grilled veggies and more juice.
The other times I have detoxed was in December and June, and I can definitely say that this time (meaning beginning of a new year / January) was the best! After the holidays, I think none of us are craving sweets and heavy roasts any longer. We had plenty of that on Christmas. Plus every one is excited about their New Year's resolutions and I feel like that energy is contagious. The 3 days flew by super fast!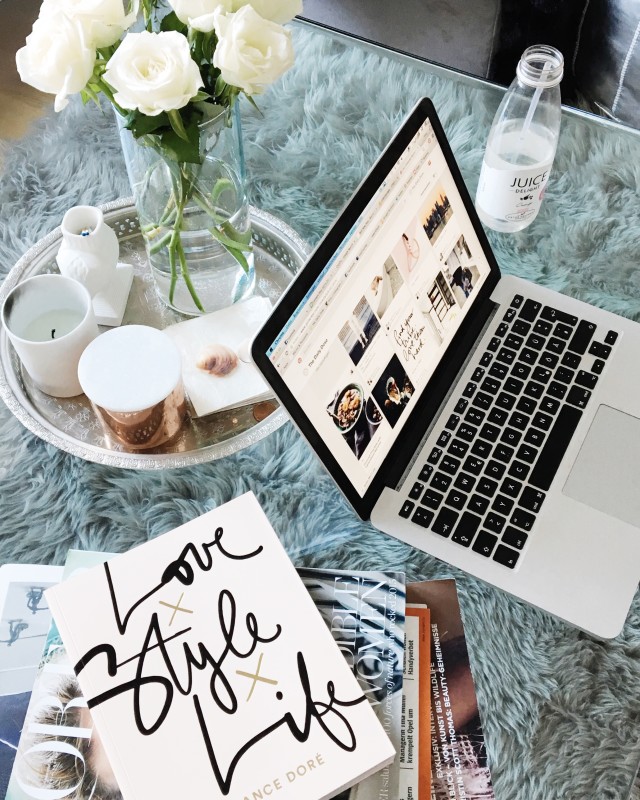 Other thoughts:
I chose Detox Delight for our cleanse – again. I know there are lots of other brands out there that offer juice cleanses, however, I have been happy with Detox Delight from the beginning and love the support they offer along with the cleanse. There is a pre- and post- cleanse PDF with really good recipe ideas and a guide on how to prepare prior to the cleanse. Plus the packaging is cute! Never change a winning team, right?
This time around, the day before I actually started with the juices was the worst. In preparation of the detox, I always start leaving out coffee, alcohol, white flour, sugar and diary a few days earlier. This time, I did nothing but smoothies, grilled vegetables with hummus and soup. By the time I was actually ready to detox my headache was going strong. That's what you get for being a coffee junkie. On the bright side, however, I felt great all 3 of the days that I was consuming juices.
It is definitely not a cheap meal plan, but in all honesty, Kathi and I have tried making the juices ourselves and were surprised by how expensive it actually gets. Also, I like to consider it as a treat for my body and some me-time. I am treating myself, just like if I was staying at a nice hotel or spending the day at a spa – which would probably cost about the same.
Even though the cleanse was really easy for me this time around, it is definitely not fun to sit next to Mike while he eats an amazing dinner. Always try to make your environment and surrounding as accommodating to the cleanse as possible. In other words, wait until your boyfriend is away on business or get your best friend, colleague or sister to join you. Things are always easier when you have a buddy to talk to.
During Winter, I love the juice + soup option as you have something warm to look forward to. My sister and I mixed and did 2 days of soups and 1 with just juices.
Other than that, you guys can ask away in the comments if I missed anything that you'd like to know. Happy juicing!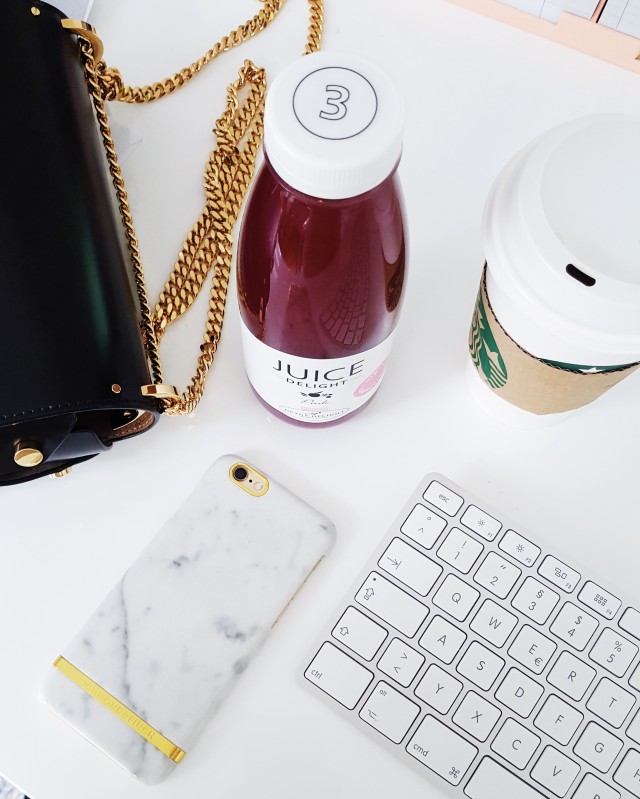 PS. follow my day on Snapchat (vickyheiler) today, to see what I am eating post-detox!
Detox Delight juice cleanse review.