CRAVINGS: valentine's day
With Valentine's Day less then 3 weeks away I thought it would be fun to put together a little valentines-appropriate wishlist for this week's Sunday's Cravings. I just recently purchased Essie's "Bahama Mama" and am madly in love with it!! The perfect shade of a deep berry-red and I am currently on day 5 without chips.
And don't even get me started on the Louis Vuitton Mini Monceau BB in that gorgeous fusia ♥ remember when I wrote about it HERE?!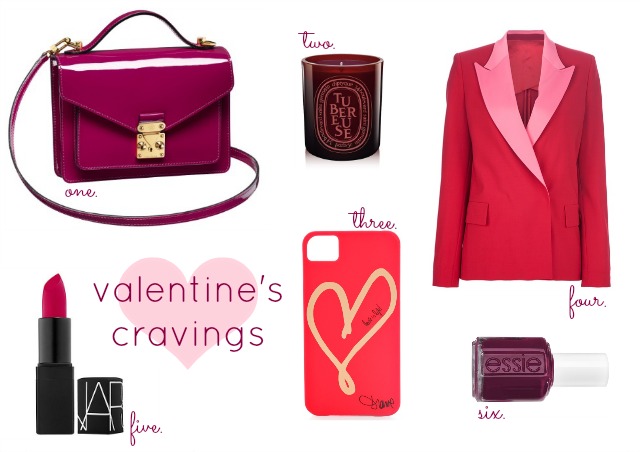 1. LV Mini Monceau BB in fusia
2. red tubereuse candle by Diptique
3. super cute iPhone 4 cover from DVF
4. Acne's tate tux oversized jacket in a vibrant pink
5. a pop of color for the lips by NARS
6. Essie's "bahama mama"
PS. remember last year's Valentines Day cravings?! See the post HERE 🙂