enhance, don't cover up.
I love my freckles, that's nothing new. And I like to show them – again, nothing new. But I will tell you about something that is actually new: The Bobbi Brown Skin Foundation Cushion Compact. In the past, I always associated lots of coverage and a more cake-like make-up with the word "foundation". I am all about a natural look, so I thought it just wasn't right for me. Well, turns out not all foundations are equal!
As you guys know, I have been a huge Bobbi Brown fan for years, but never tried any of their foundations (a product you simply didn't find in my make-up bag). Until now, that is. With the recent launch of their cushion compact, they managed to change my mind about foundation entirely. With their campaign "enhance, don't cover up", (or here for the German girls) the brand could not have hit my personal take on beauty more perfectly. Make-up is not about covering who you are, but rather about enhancing your best features. Smoothing away small imperfections and giving you that healthy glow.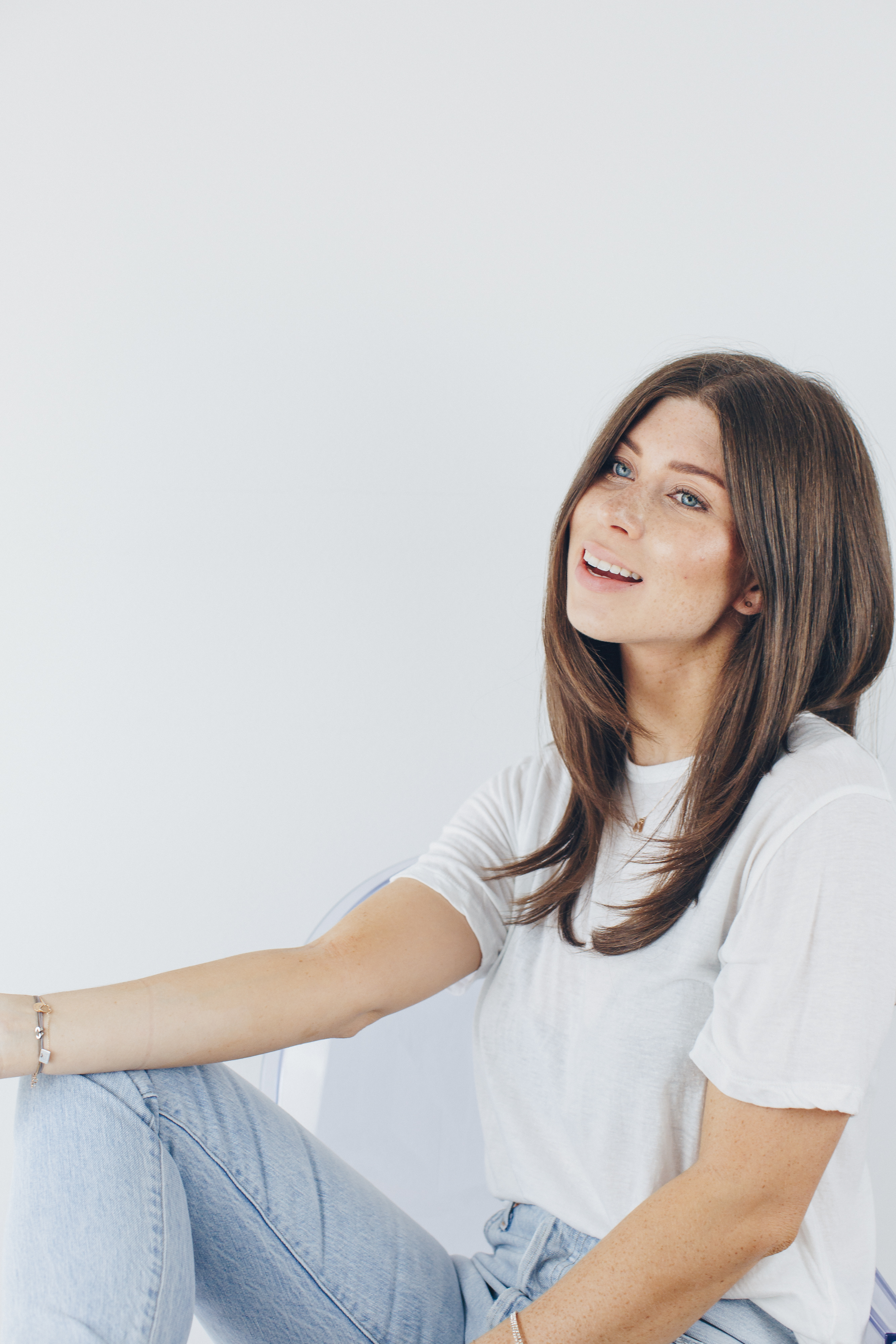 Bobbi Brown Skin Foundation Cushion Compact
"This silky liquid-to-go erases the look of imperfections and unevenness for a perfectly diffused complexion and no makeup feel with just a few dabs. Plus, it's infused with skincare benefits to help replenish skin's natural energy and stave off environmental damage. At home or on the go, this cushion compact is your secret to a flawless glow that's fresh, fast and foolproof."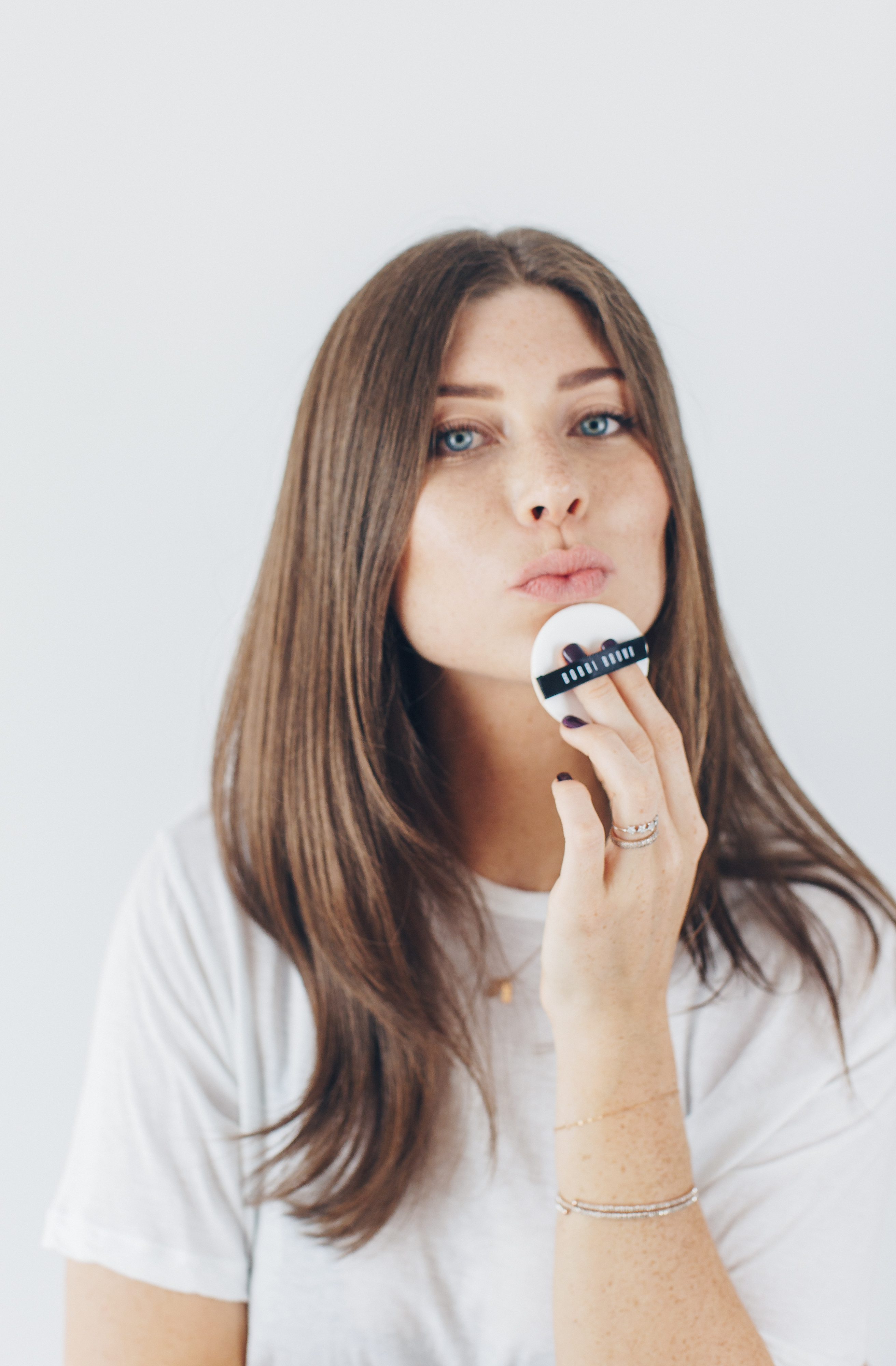 While BB Creams have been my go-to for years, I have actually been using the cushion compact since the beginning of April now. Aside from the fact that it really is super light-weight, I am in love with the scent (think "spa" and "natural") and the fact that it comes with SPF 35. I have mentioned it a few times in recent post, but as I am slowly heading towards that 3 in front of my age, I really am trying my best to keep my skin healthy and young for as long as possible. And at the very top of every anti-aging list is sun protection.
Of course we put on sunscreen when we lay out at the beach, but often times we forget how much sun our face is exposed to throughout the day. That's why having a foundation with SPF 35 that comes in a compact that is perfect for on-the-go literally makes it a no-brainer to apply sun protection to your face daily.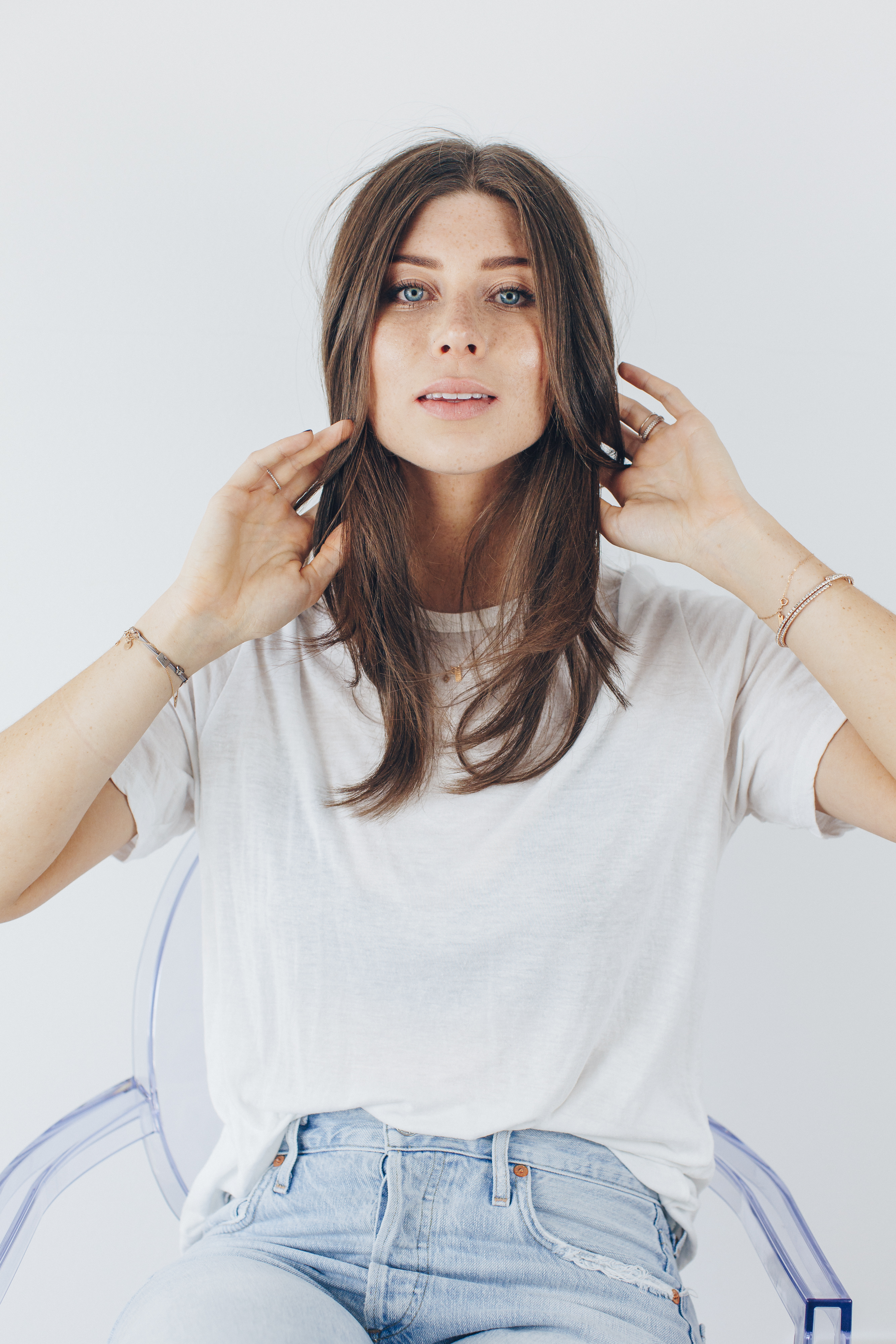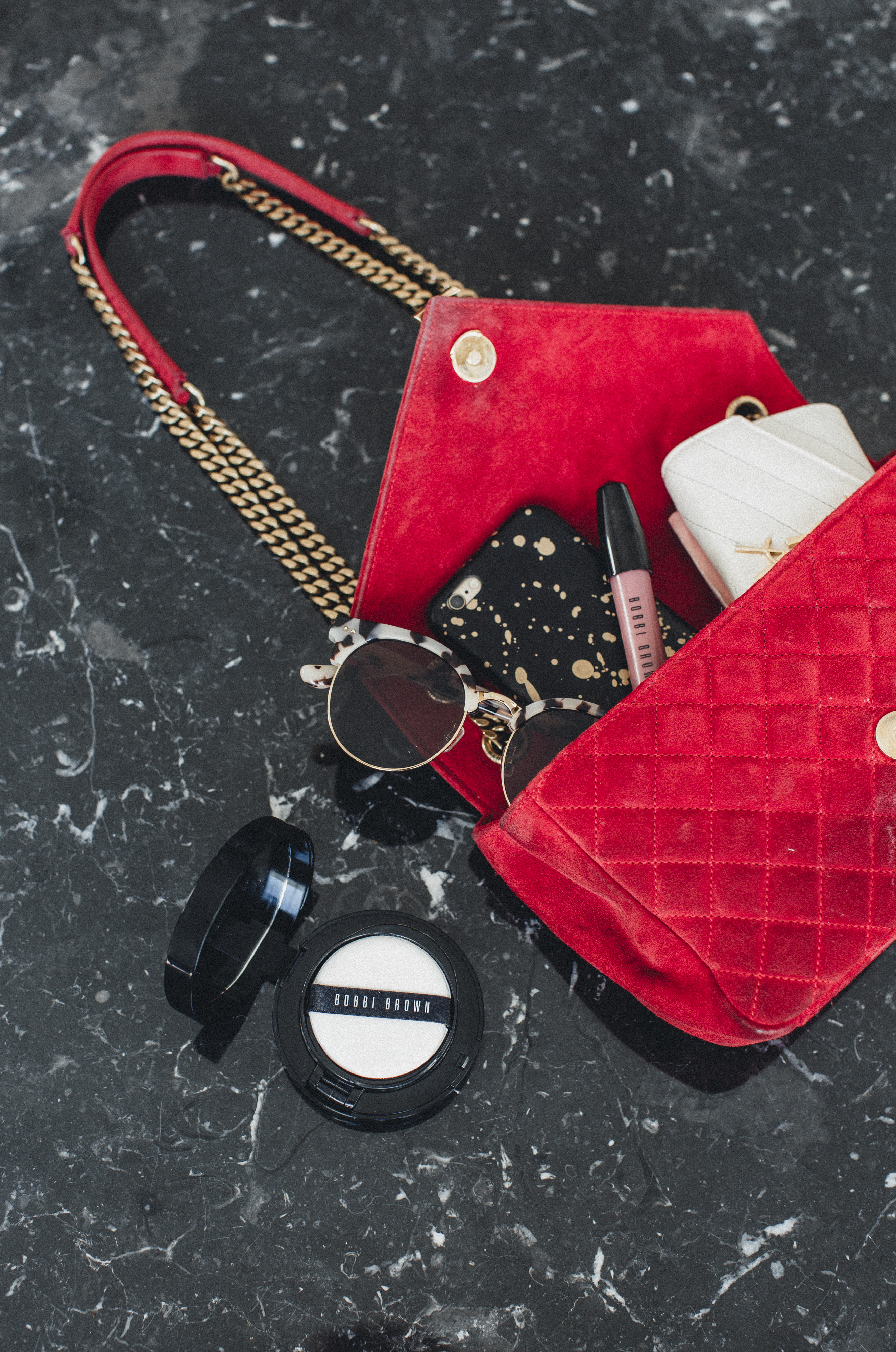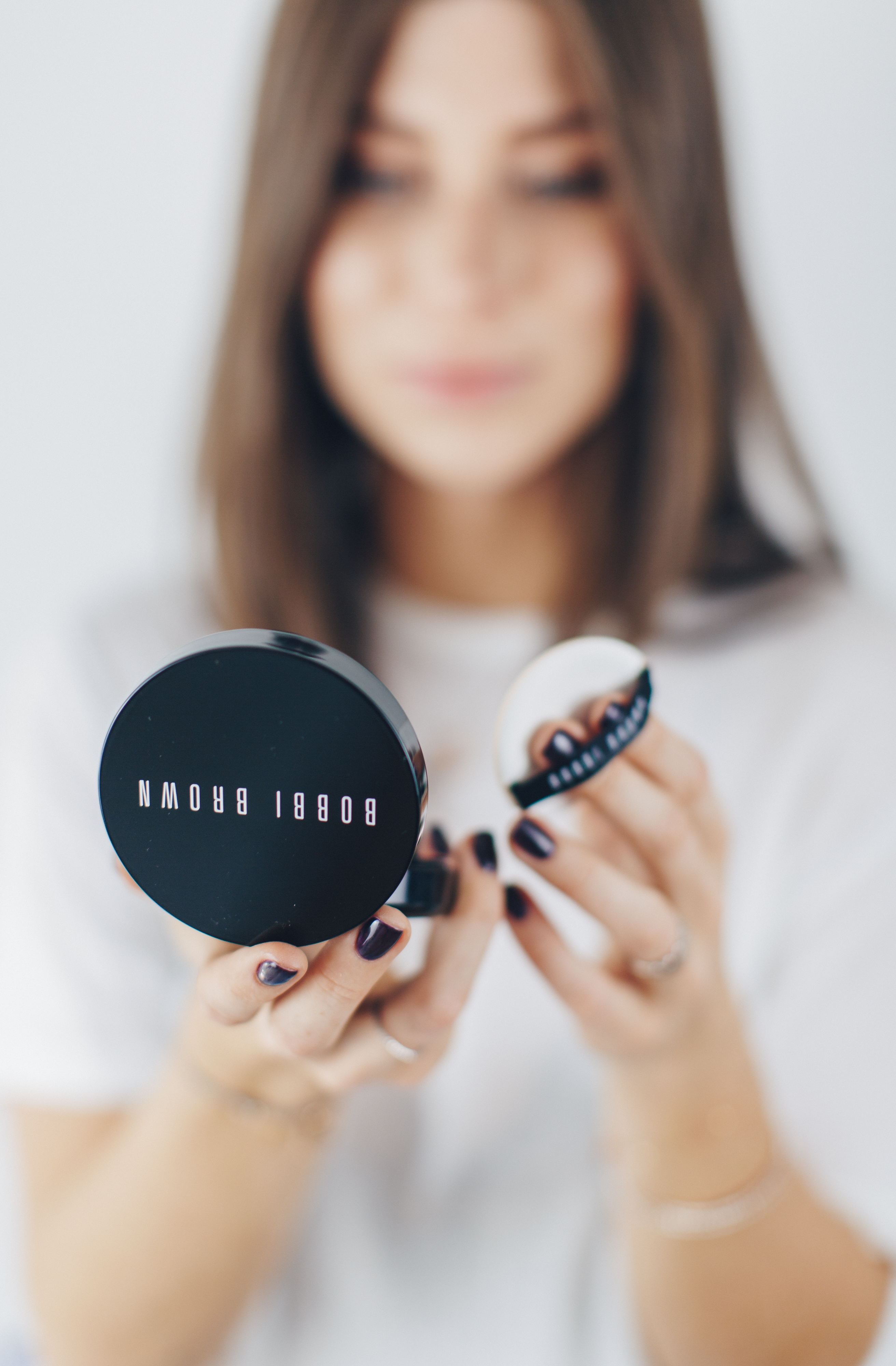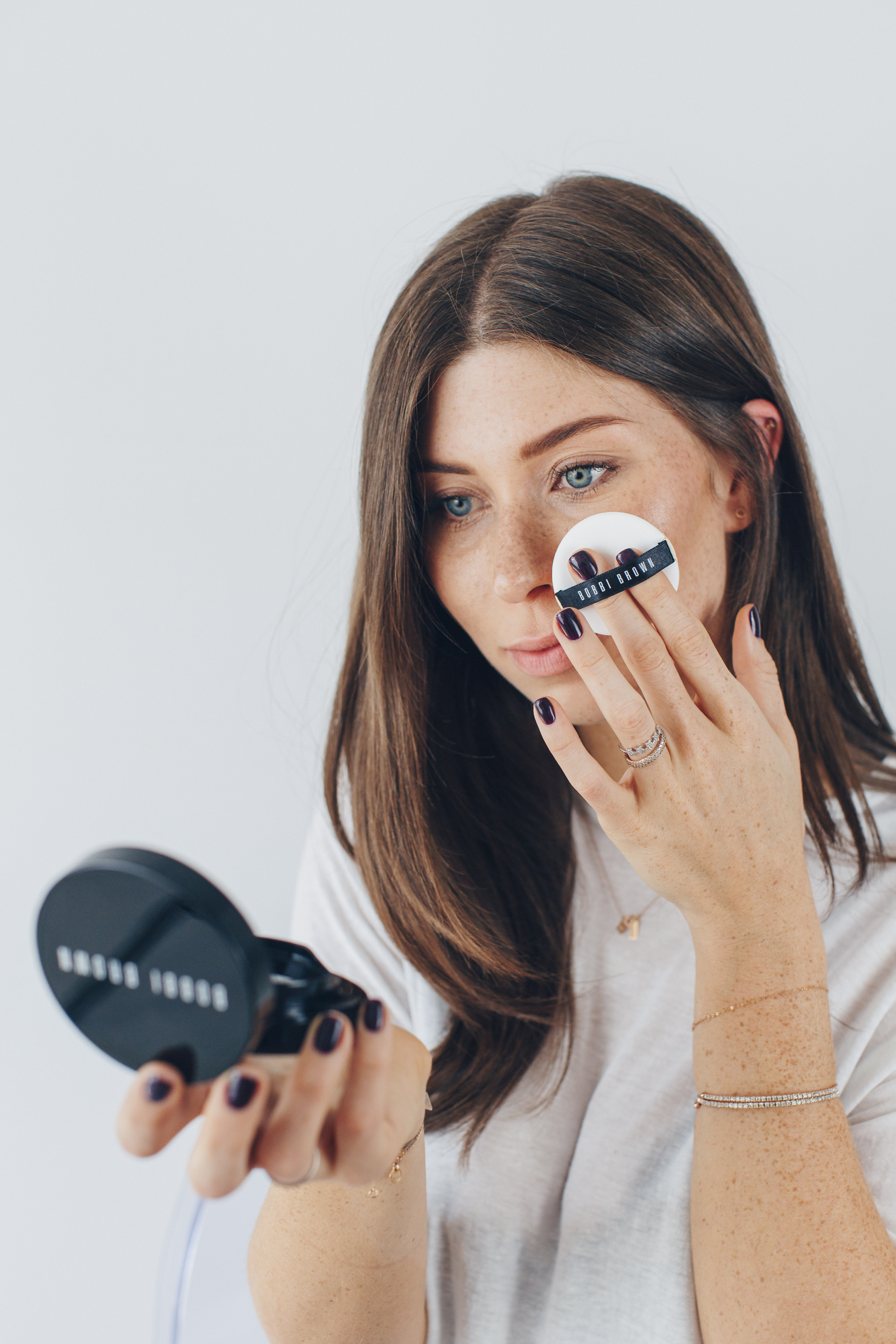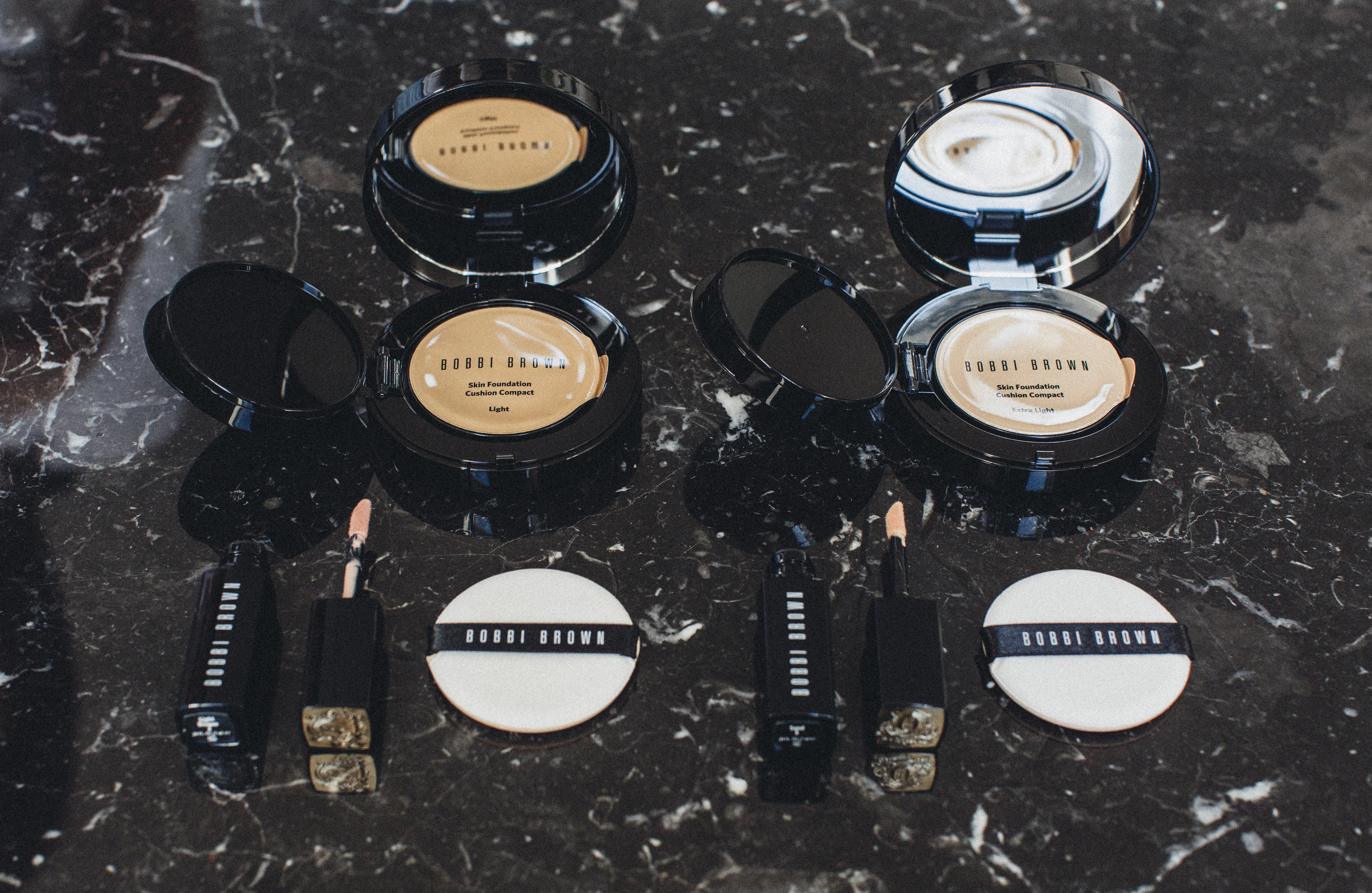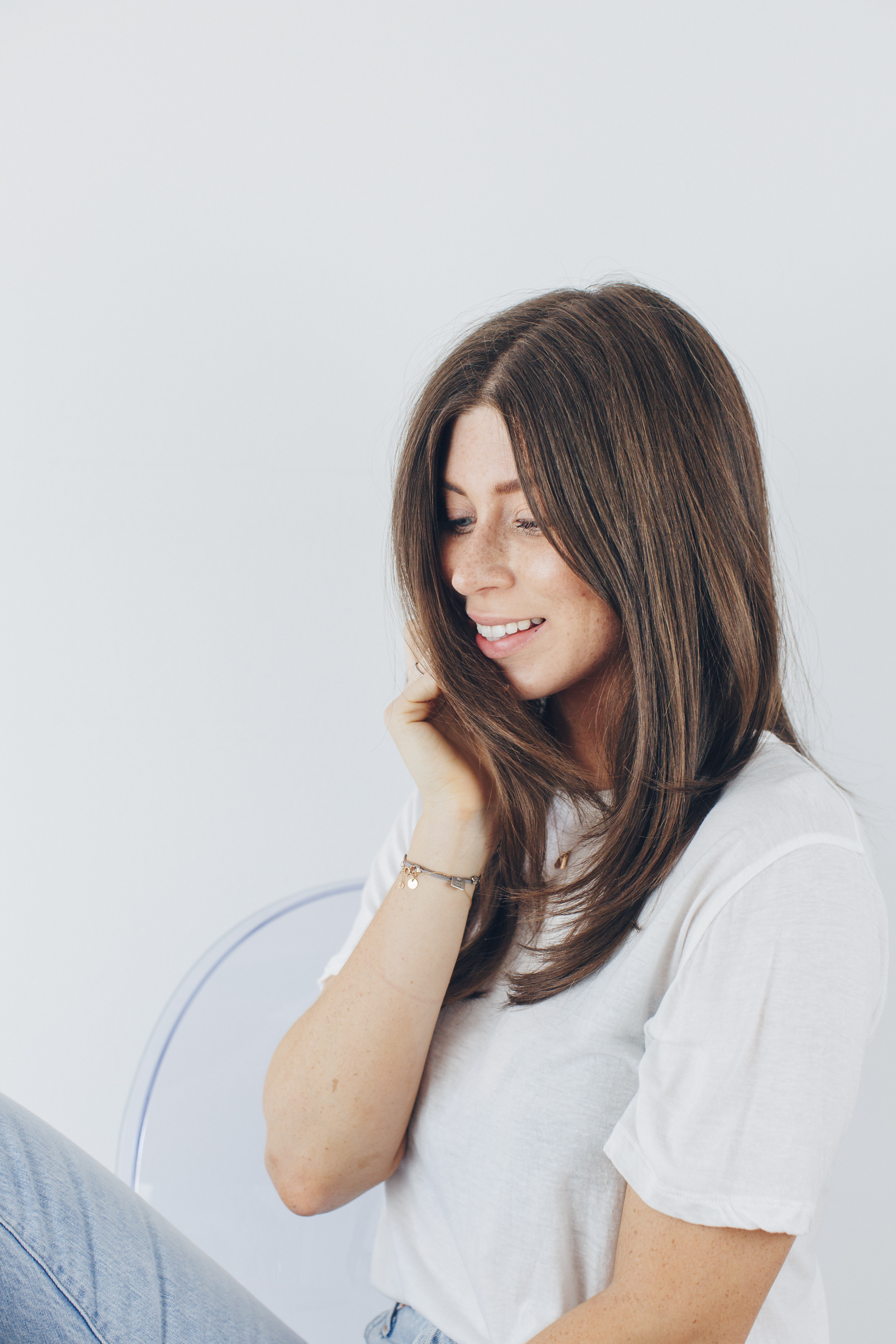 So what does my current beauty routine look like? It is easy, quick (under 10 minutes, yay!) and the result is a natural look that I love.
Skin Care: In my case, this means lots of moisture. I have gone through 2 bottles of the Bobbi Brown remedies since February (no. 80 and 86 for my skin) and can't get enough.
Enhance, Don't Cover Up: With a tiny bit of corrector and concealer underneath my eyes and around my nose, I take out the redness. Then I use the Bobbi Brown Skin Foundation Cushion Compact (girls from Germany click here) all over my face for an instant glow and even complexion.
Highlight: On top of the skins natural glow, I like to add a bit of a highlight on the tops of my cheek bones. Those that have been following my beauty posts for the past years will know about my weakness for the  Shimmer Brick…
Eyes: Aside from my freckles, I think my eyes are my best features. That's why I never leave the house with a hint of mascara on my lashes and my brows done.
Nude Lips: Last but not least, I add a dap of natural color on my lips. On most days this will be the "Naked Pink" Liquid Lip Art Stick, but when I am feeling extra natural just a bit of lip balm also does the trick!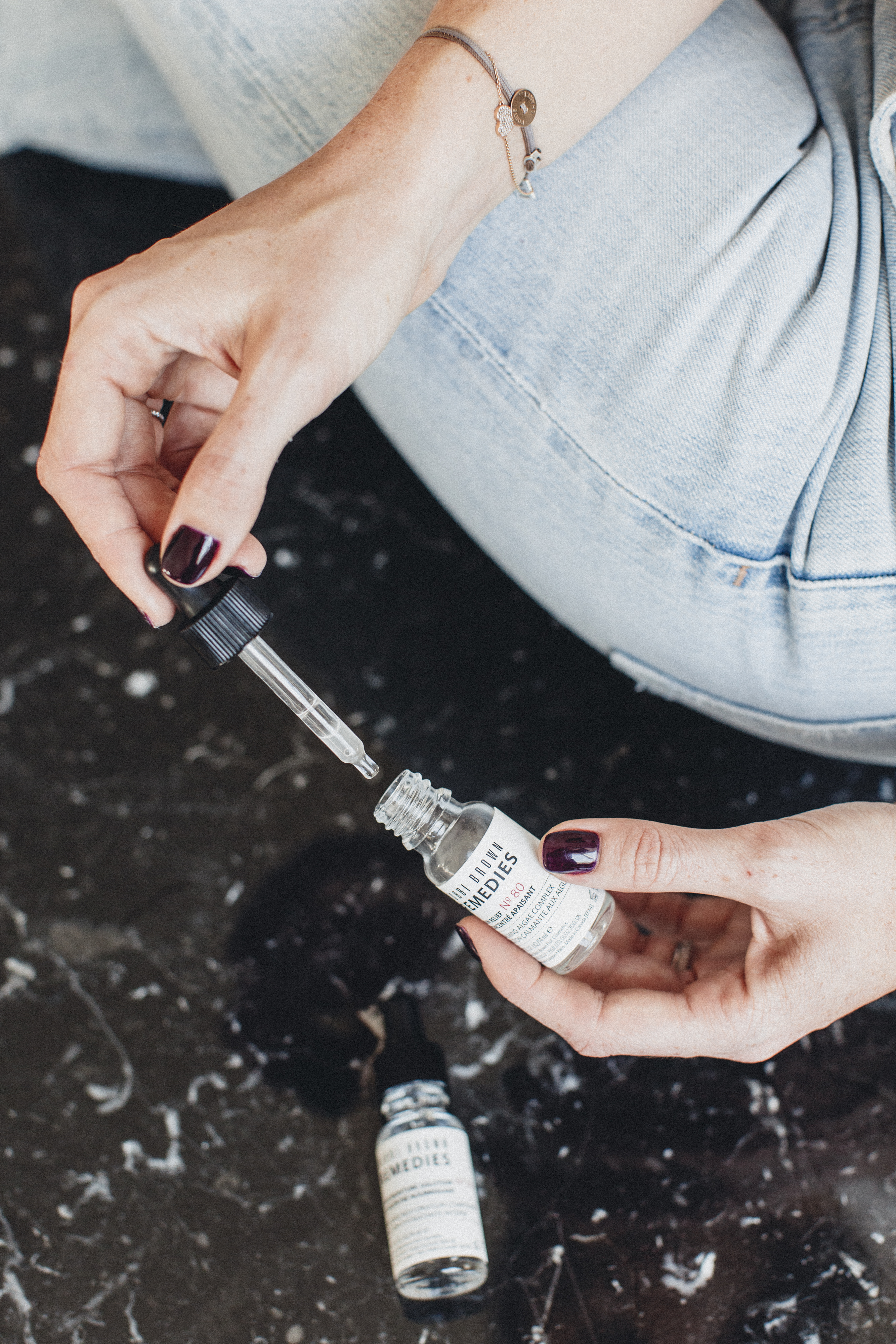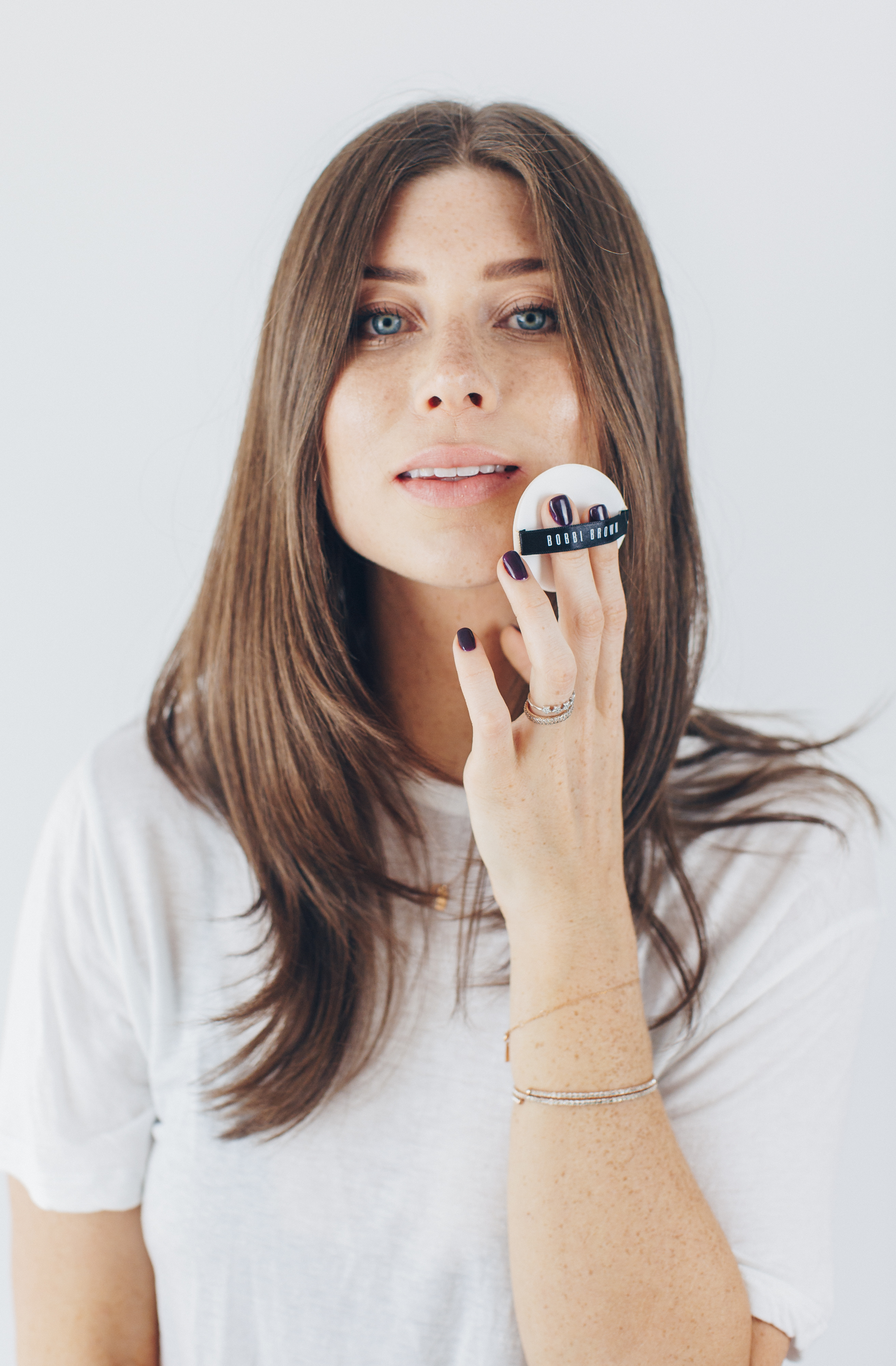 *photos: Sonja Petrkowsky
**in friendly collaboration with Bobbi Brown.