OUTFIT: feminine ruffles.
For the past few weeks, it seems that I have been living in bleached denim and simple white or black shirts. I just haven't felt very creative when it comes to getting dressed in the morning and have been craving a certain simplicity. While reaching for the same white shirt again today in the morning, I decided to step out of my current comfort zone for a minute and go with some feminine ruffles instead – keeping the bleached denim in the mix, of course, because anything else would have been too wild!
I purchased this blouse shortly before heading to Tel Aviv and actually imagined wearing it there on the beach for a glass of wine and the sunset, but as always my suitcase was way too full and I didn't get to wear everything I packed. But luckily Summer is just starting to make an appearance, so plenty of time to wear all of the things I didn't get to in Israel.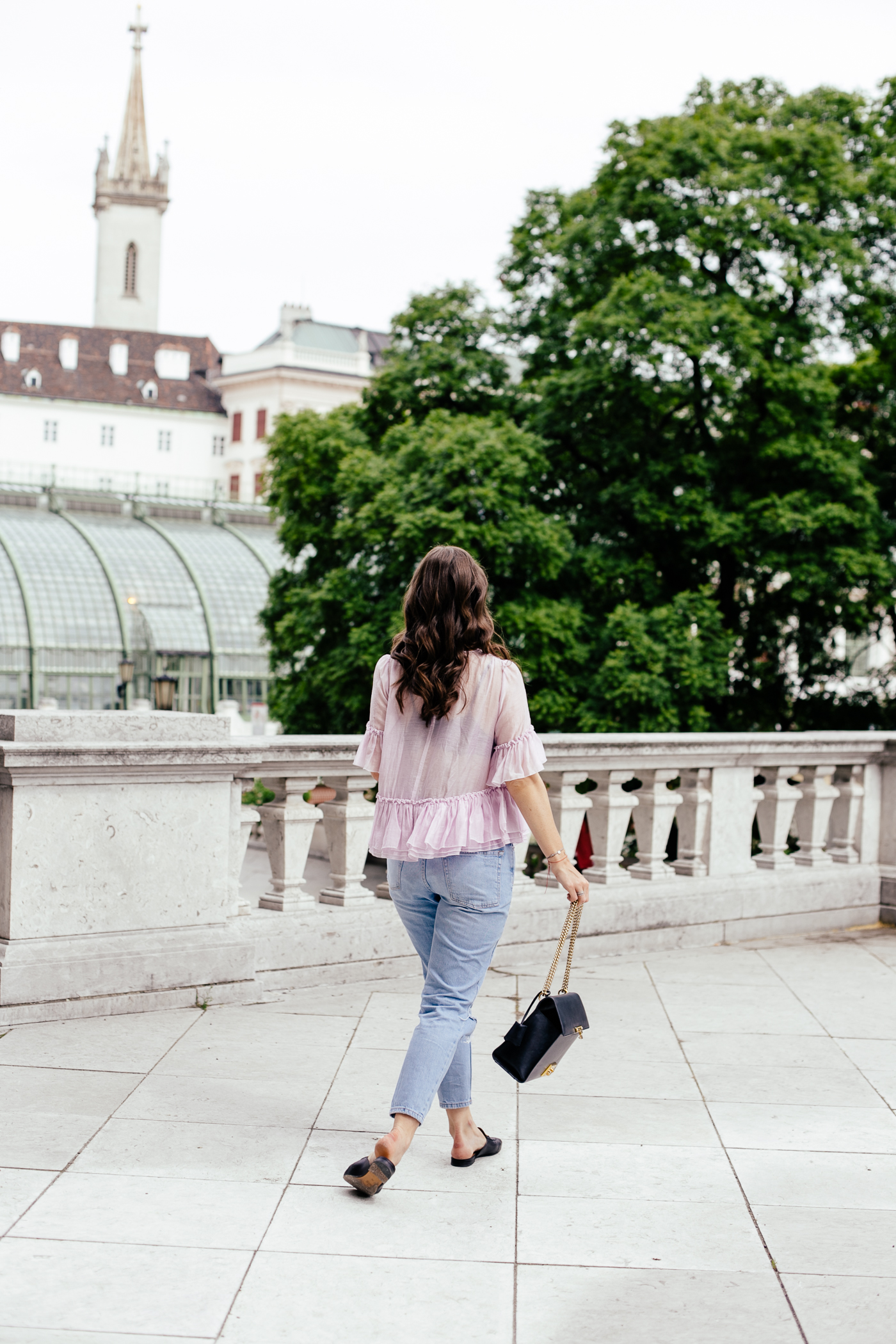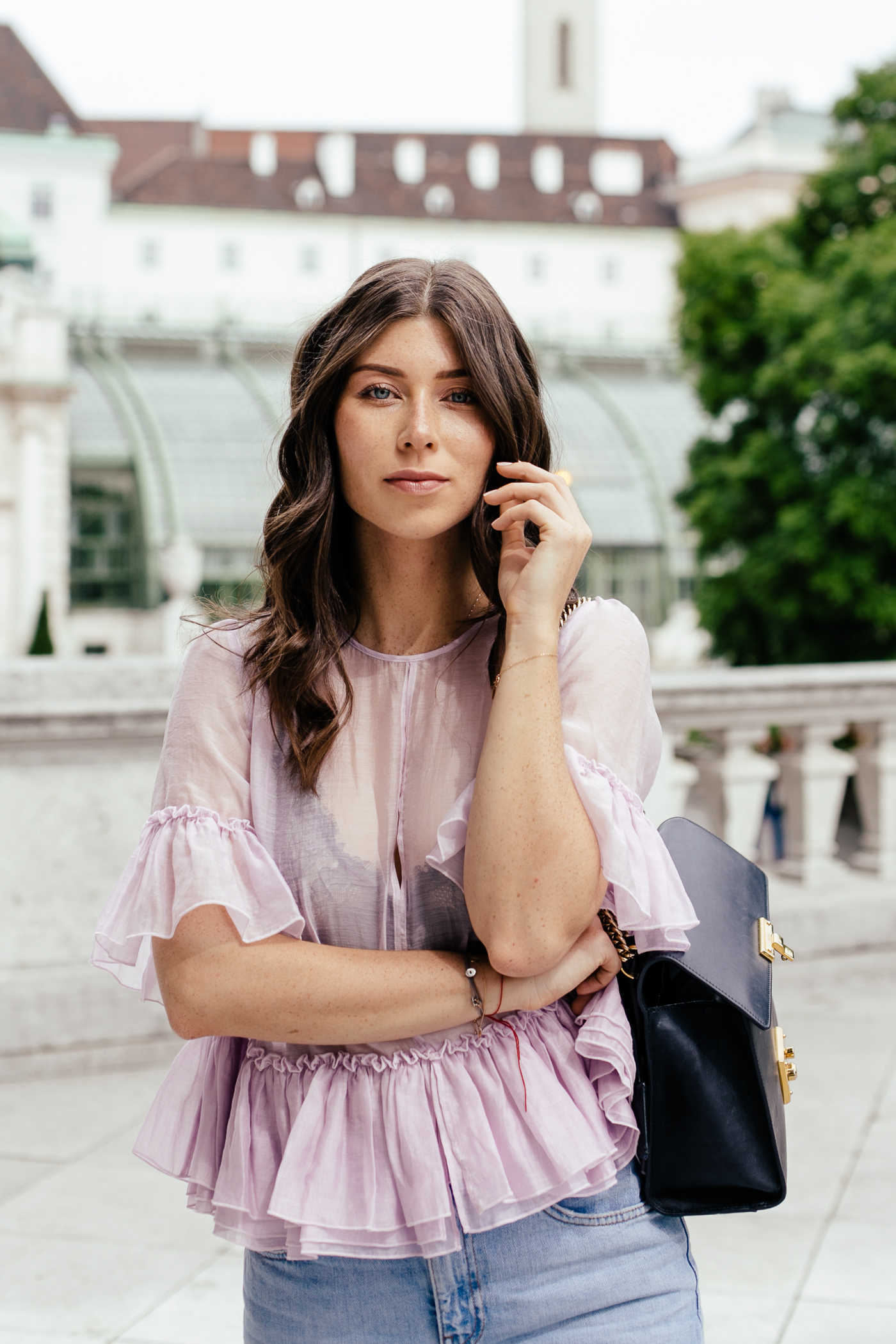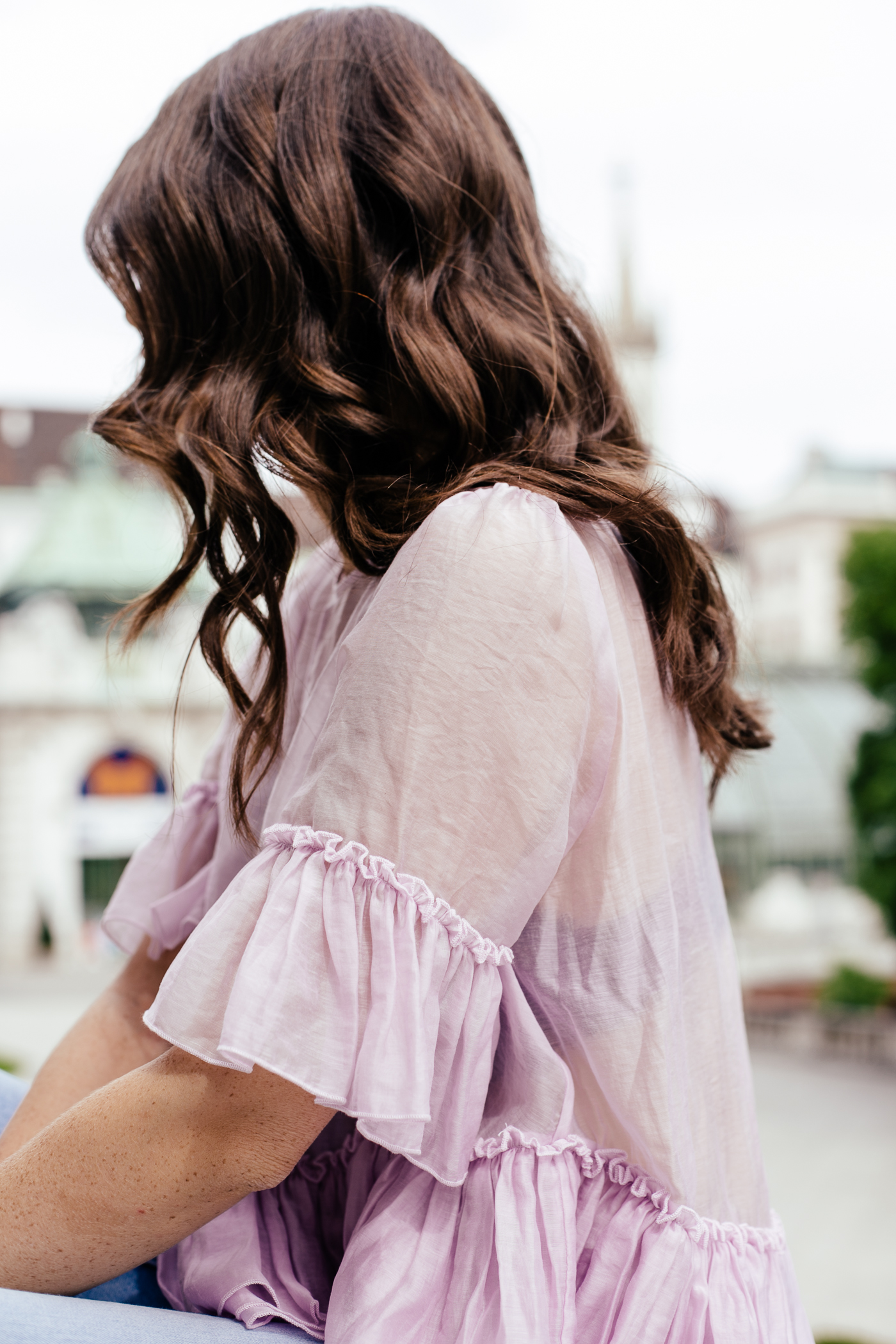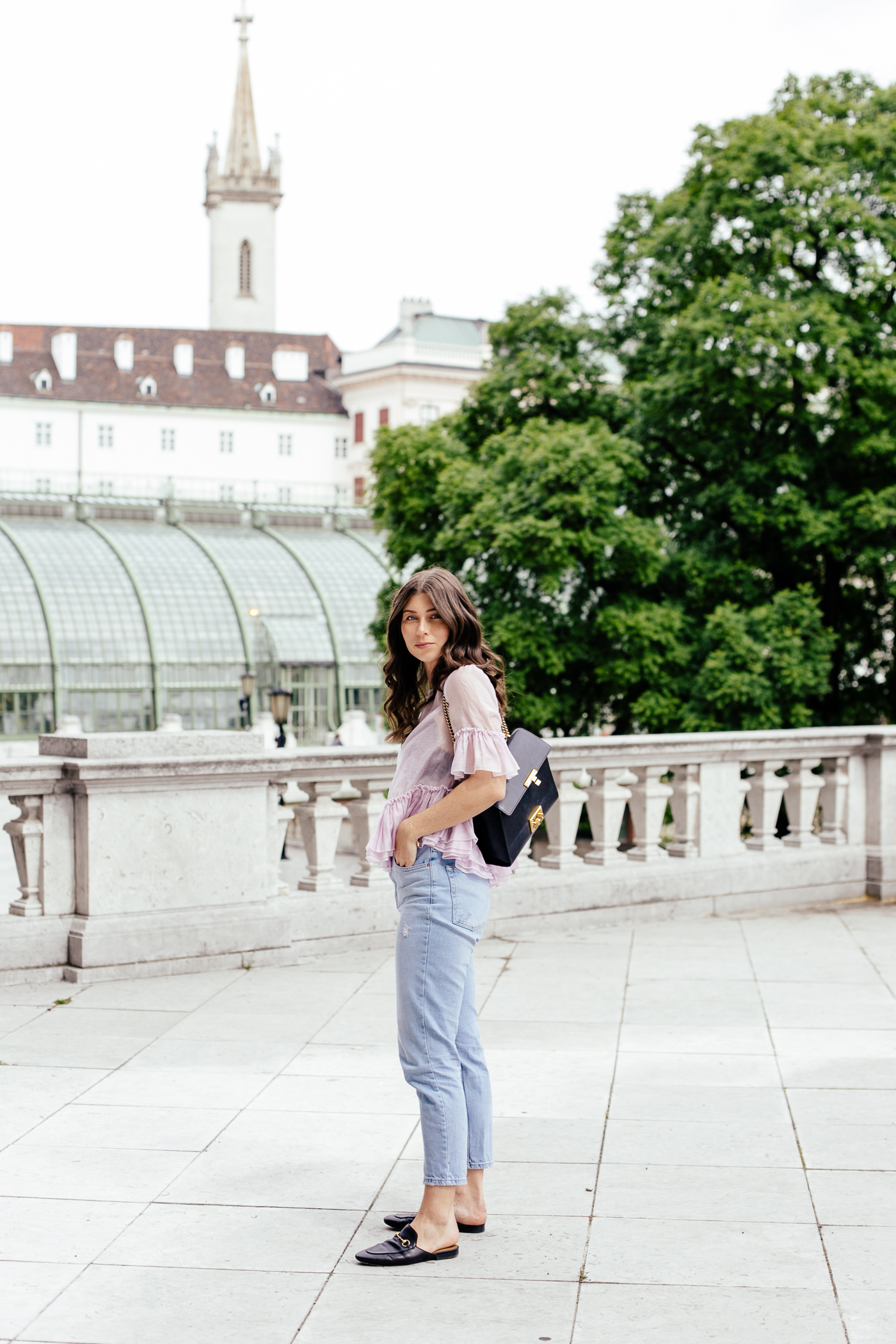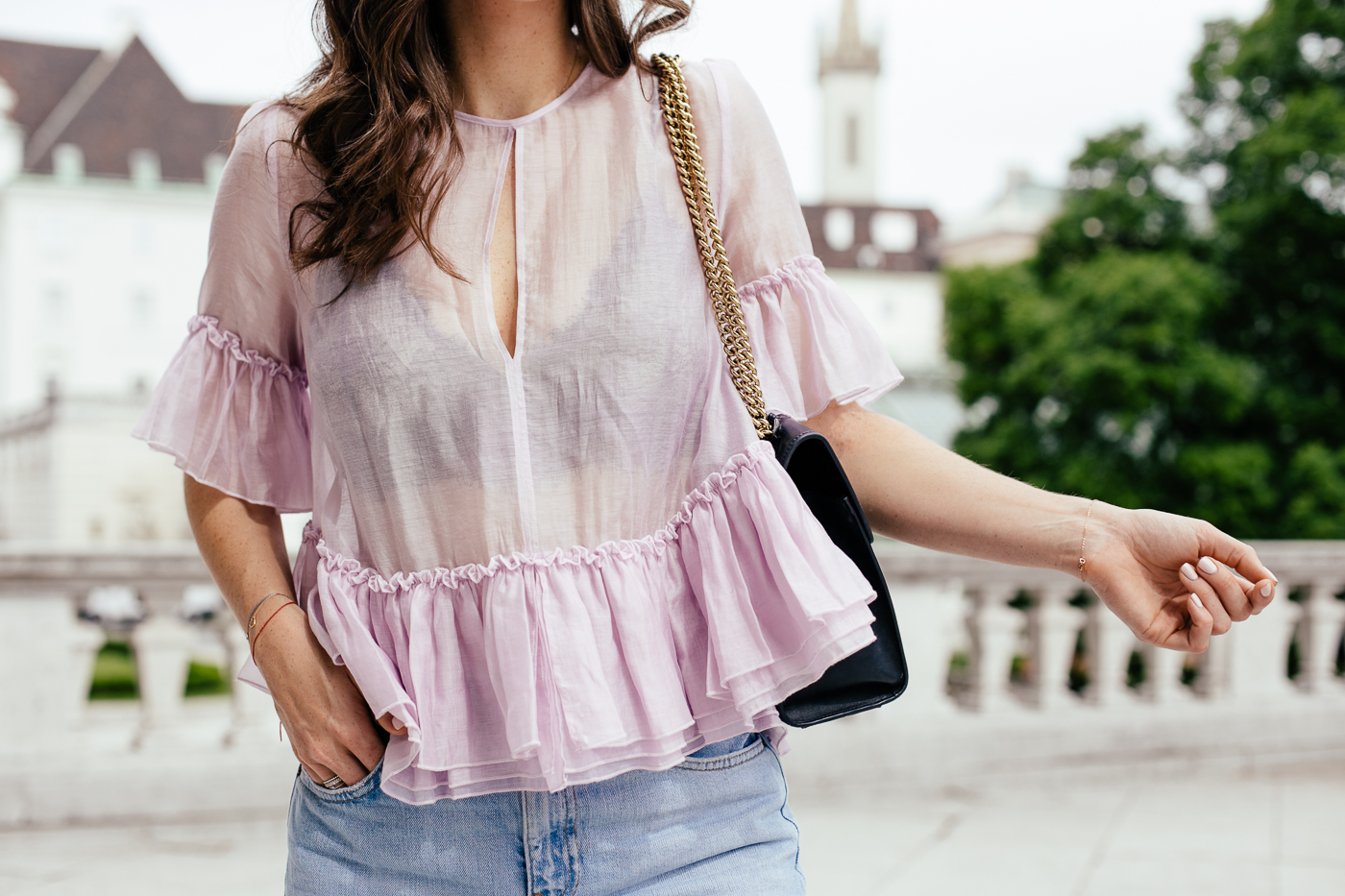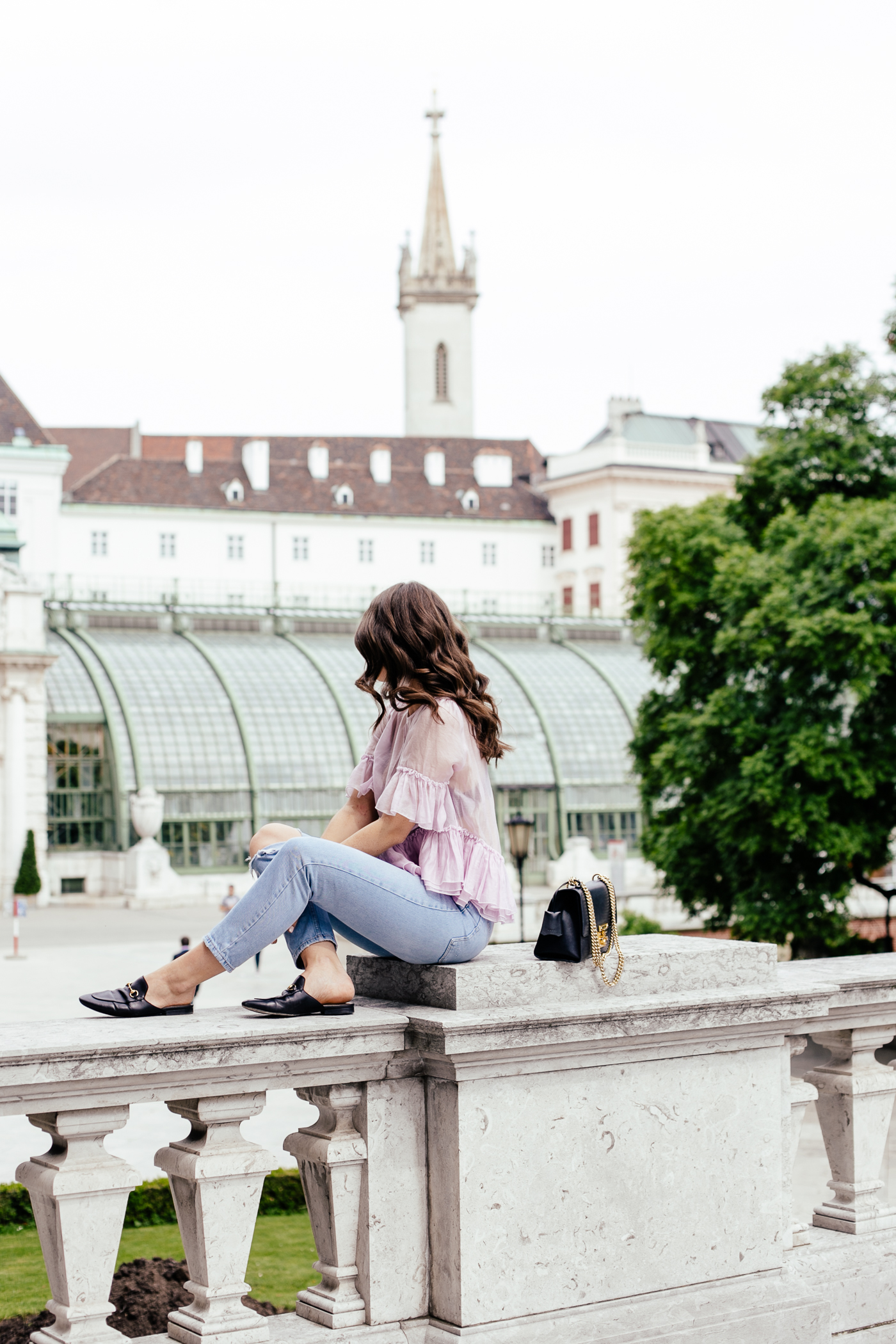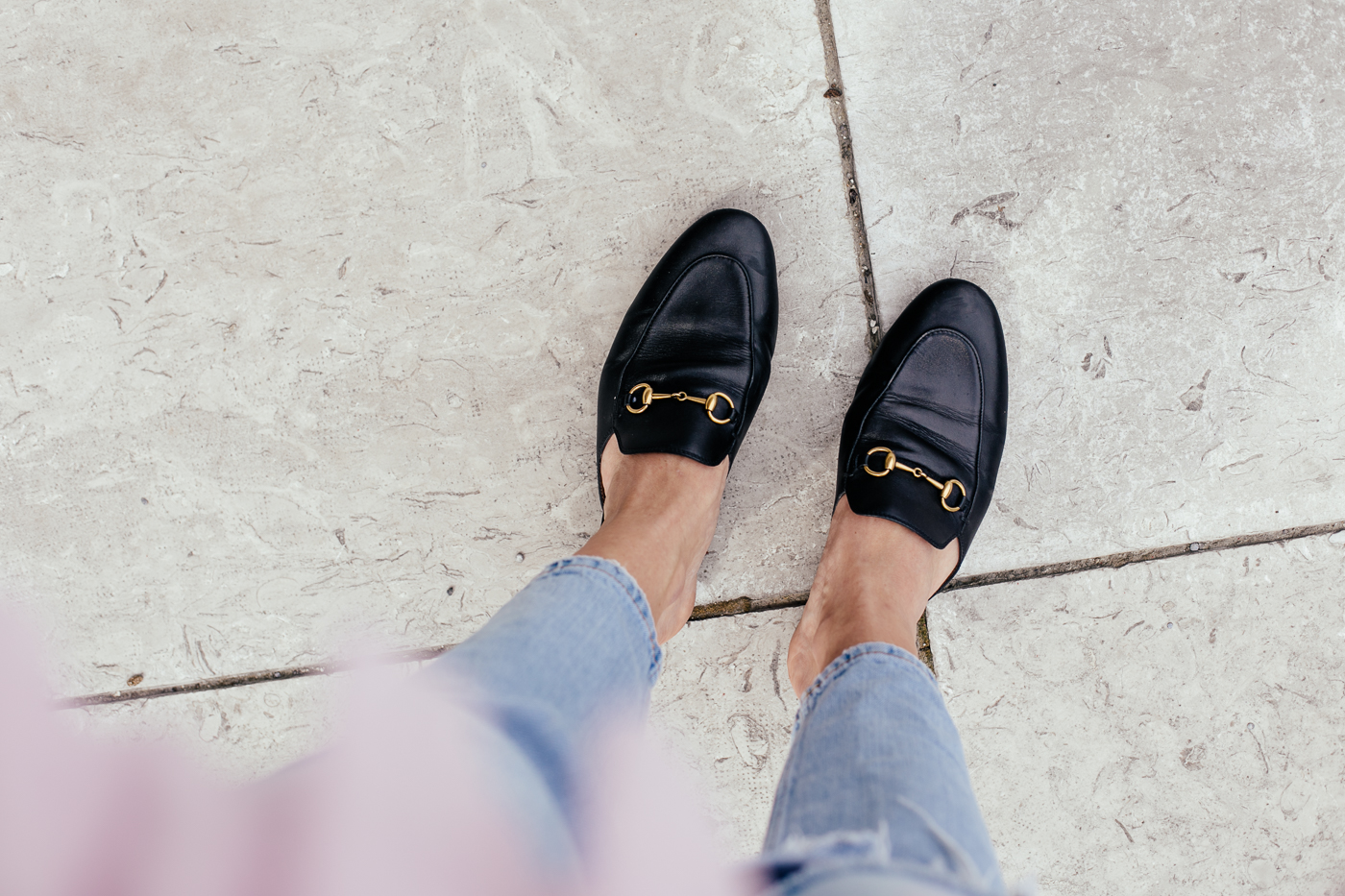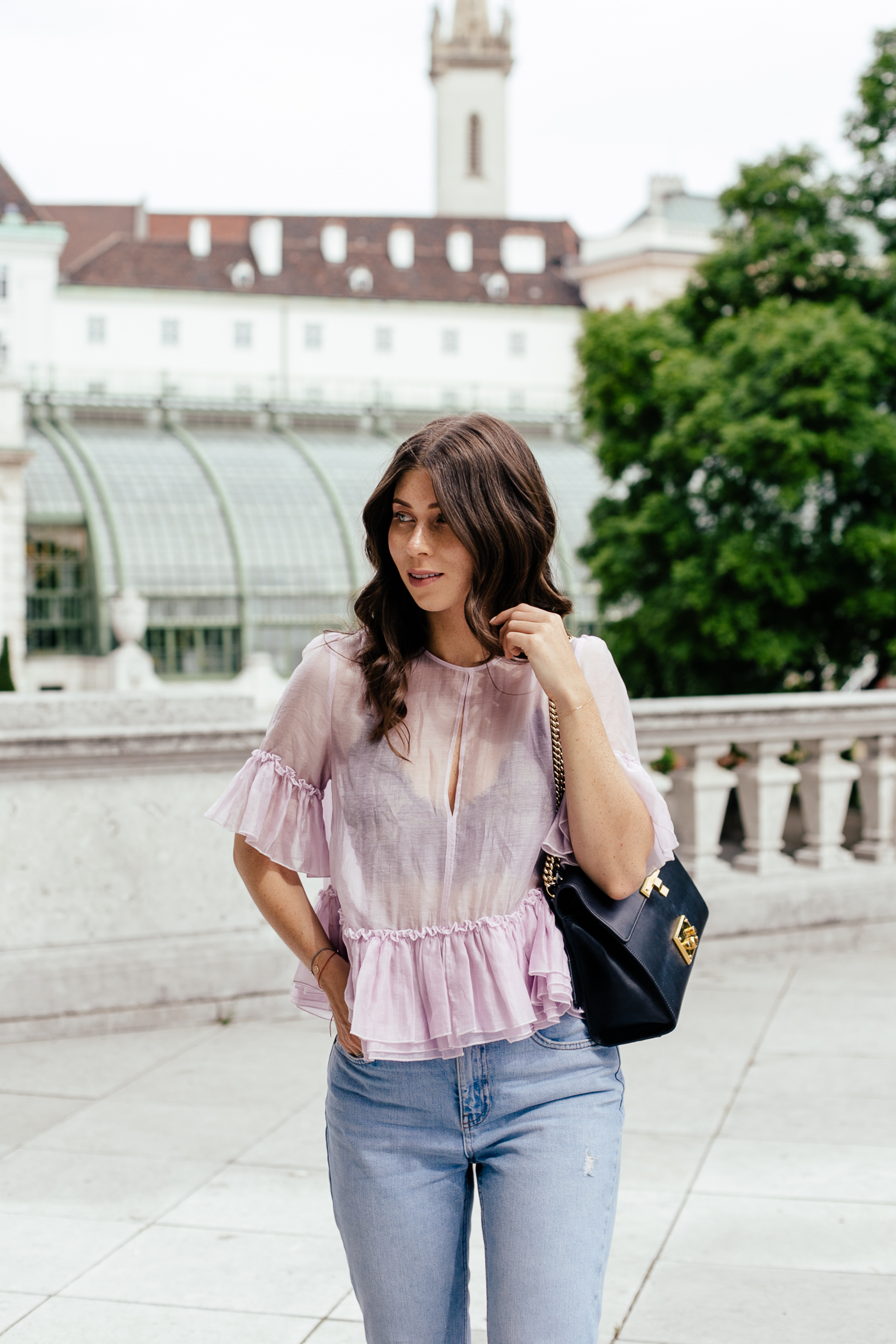 H&M: top // TOPSHOP: jeans // ANINE BING: lace bra // GUCCI: slippers & bag